A good Thursday to all. You're waking up to much cooler temps this morning than when you went to bed last night. And those cooler temps will continue to hang over the Quad-City region. 
Here are the weather details from the National Weather Service.
1. Sunny with a high in upper 50s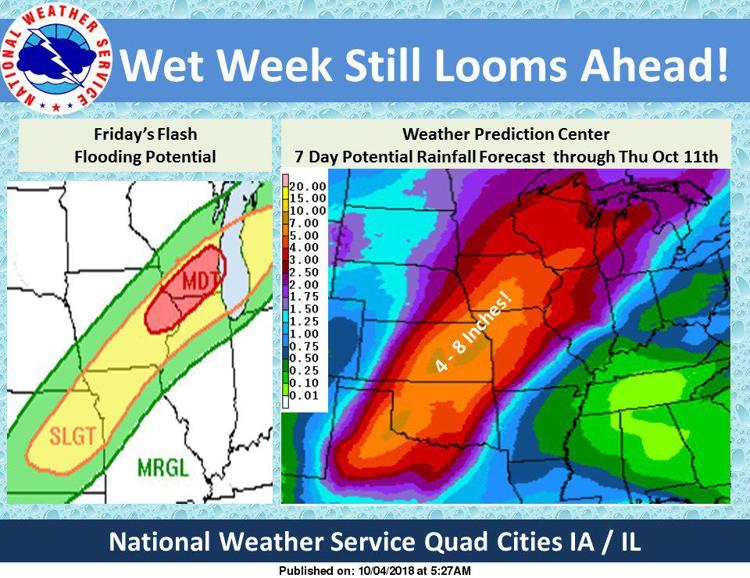 Today will be sunny and breezy with a high near 59 degrees. North winds between 10 to 15 mph will become northeast in the afternoon. Winds could gust as high as 25 mph.
Tonight showers and possibly a thunderstorm are likely after 1 a.m. The low will be around 50 degrees. The chance of precipitation is 80 percent with new rainfall amounts between a quarter and half of an inch possible.
Friday showers are likely with possibly a thunderstorm. Skies will be cloudy with a high near 69 degrees. The chance of precipitation is 70 percent with new rainfall amounts between a quarter and half of an inch possible.
Friday night showers and thunderstorms are likely. The low will be around 60 degrees. The chance of precipitation is 80 percent with new rainfall amounts between a half and three quarters of an inch possible.
 Area communities take flood precautions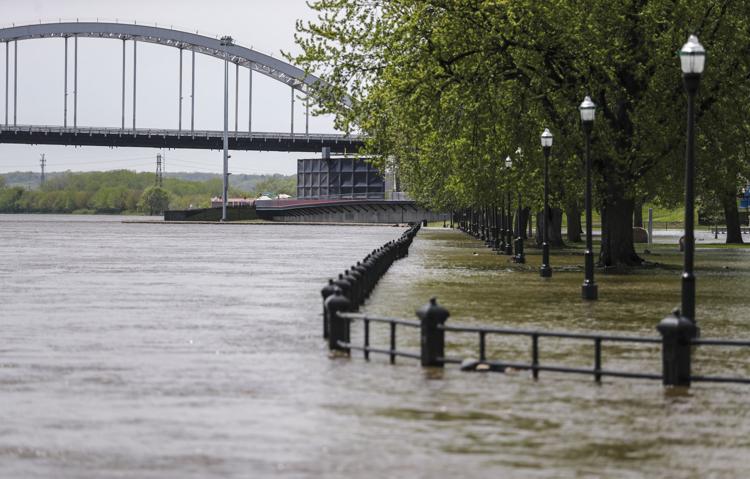 Some area rivers, including the Mississippi River in the Quad-Cities, are under a flood warning while several Q-C communities have taken flood precautions.
Under flood warnings are:
• The Wapsipinicon River near DeWitt: Currently at 12.6 feet and falling. Flood stage 11 feet. The Wapsi is expected to fall to 12.2 feet tonight then rise to 13.6 feet Sunday. At 13 feet, water affects many residences along the river.
• The Cedar River near Conesville: Currently at 13.7 feet and steady. Flood stage is 13 feet. The Cedar is expected to rise to 14.7 feet Saturday evening, then begin falling. At 14.5 feet, water affects residences along Iowa 22, Hoot Owl Jct., and Elder Avenue south of Iowa 22.
• The Mississippi River at Rock Island: Currently at 14.5 feet and rising. Flood stage is 15 feet. The Mississippi is expected to rise above flood stage this morning and continue rising to 15.9 feet Friday. The river will fall below flood stage Wednesday morning. At 16 feet, water affects sidewalks along the river at LeClaire Park. Water also affects Credit Island Lane and Moline's River Drive in the 4700 block.
• The Rock River near Joslin: Currently at 12.4 feet and rising. Flood stage is 12 feet. The Rock is expected to rRise to 13.6 feet Monday, then begin falling. At 13.7 feet, water affects Barstow Road between Barstow and Osborn.
• The Iowa River at Wapello. Currently at 21.6 feet and falling. Flood stage is 20 feet. The Iowa is expected to rise to 23.2 feet Sunday evening, then begin falling. At 22 feet, water affects residences near the U.S. 61 bridge.
Taking flood precautions:
• Rock Island — Several water pump discharge hoses have been placed across the city portion of the bike path. The hose locations are marked. Use caution when crossing over the hoses.
City staff is implementing its flood strategy plan as the river rises which includes installing pumps and closing gatewells.
City staff is also warning boaters to avoid the Rock River west of Ben Williamson Park because of the high river level and strong currents.
• Davenport — The city has activated its flood plan. Based on the current and projected river levels, the following flood impacts and measures have been or will occur in the coming days.
• S. Concord Street has closed between Utah Avenue and River Drive. Wapello and Miller avenues between Railroad Avenue and S. Concord will be closed sometime today.
• The Riverfront Recreational Trail between Marquette Landing and Credit Island may begin to be affected by water. Expect this stretch to close sometime today. Portions of the trail between Marquette Landing and LeClaire Park will become covered by water Friday.
• The boat dock at Marquette Landing may be inaccessible beginning Friday.
• Credit Island may be closed sometime late today, or early Friday due to water over the causeway.
• Access to the Compost Facility, 2707 Railroad Ave., is available via Rockingham Road/Iowa 22 to Wapello to Railroad avenues.
• The Make-A-Wish-Walk for Wishes event being held on Saturday may need to adjust the route depending on river levels. The event host will advise participants when/if necessary.
• Gates have been, or will be closed, and pumps set in various low lying areas to prevent river levels from backing into the storm sewer system.
• Clinton — The city of Clinton reports that the flood gates at 9th Avenue North were installed Wednesday.
2. Moline suspends captains in chief's OWI case
Two Moline police captains who were with Police Chief John Hitchcock when he was cited for drunken driving in September have been suspended for five days because they did not prevent him from driving while impaired.
Hitchcock was stopped the evening of Sept. 7 by an Iowa State Patrol trooper who clocked him going 90 mph in a 65-mph zone near mile marker 131 on southbound U.S. 61 in Scott County. Hitchcock was taken to the Eldridge Police Department, where a test recorded his blood alcohol content at .201, according to reports.
You have free articles remaining.
As a result of the stop, Hitchcock has been cited for operating a vehicle while intoxicated, first offense, and speeding.
Capt. Trevor Fisk and Capt. Brian Johnson were with Hitchcock at the time of the traffic stop, according to the city.
The captains witnessed the chief drinking and should have stopped him from driving, Doug Maxeiner, Moline city administrator, said Wednesday in a news release.
A ruling on Hitchcock's status was still pending Wednesday.
3. How 'American Pickers' star Danielle Colby keeps fighting back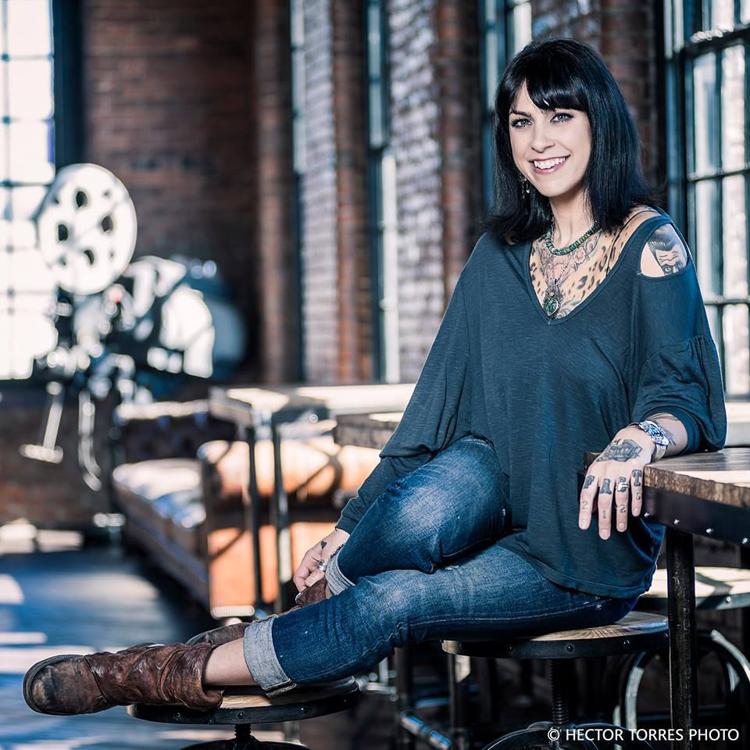 Danielle Colby has a lot on her mind. She's climbing up a mountain somewhere in Puerto Rico when reporter Amanda Hancock reached her by phone earlier this week and the conditions, reasonably, cause the connection to be lost several times.
Each time, thankfully, Colby called back and continued conversation exactly where she had left off, her train of thought traveling from her ongoing relief work to how "American Pickers" has changed her life to her resolve to be unapologetically herself.
She talks about what she's doing in Puerto Rico and why: She and her boyfriend, Jeremy, have raised $60,000 to provide supplies for people in the months after Hurricane Irma and Hurricane Maria hit the Caribbean island.
From 'Danielle Colby's Gin Rummy Show Halloween Spectacular!' Facebook page:
Colby has a thing for strength. She has shown it, boldly, in various stages of her life, like when she first put on skates and elbow pads and learned how to get knocked down, and get back up, during roller derby matches and when she had to learn how to fight back against body-shamers.
What comes after her Puerto Rico trip?
"I'll be going back home," she said. "And back to my day job."
That day job, is of course, is how many know Colby: Since 2010, the Davenport native and self-proclaimed history nerd and "herstory" advocate has starred in History Channel's TV hit, "American Pickers."
Before she was the "Queen of Rust," though, found a long-lasting passion in burlesque.
"People don't always realize that burlesque came first for me," she said. "I fell into 'American Pickers' because of my love of it and its history. My love of that drew to me to the job that pays my bills."
While she's in the Quad-City area, Colby will be bringing a Halloween burlesque show, featuring local and regional performers, to the Circa '21 Dinner Playhouse in Rock Island on Thursday, Oct. 11. It will be her first hometown performance in several years. Read more.
4. Ask the Times: How much do political ads cost?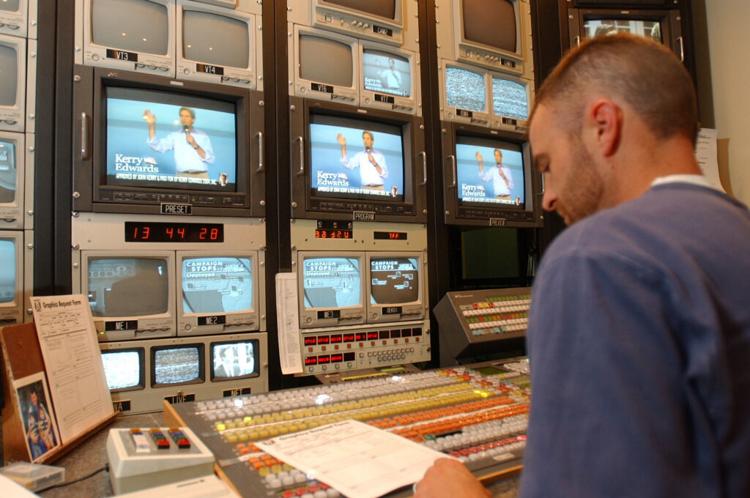 5. Amanda's picks: 6 things to do this weekend in the Q-C
Times entertainment reporter Amanda Hancock serves up her best six things to do this weekend in the Quad-Cities. She lists one of them below.
Jade Bird at the Raccoon Motel: Jade Bird, the 21-year-old British singer-songwriter known for tunes such as "Lottery" and "What Am I Here For," will be performing at the Triple Crown Whiskey Bar, 304 E. 3rd St., Davenport on Friday. Earlier this week, Raccoon Motel co-owner Sean Moeller called Bird's slated concert there a candidate for the venue's "show of the year." She will be joined by opening act Chris Porterfield of Field Report. Tickets cost $16 in advance and $21 on the day of the show. Doors open at 6 p.m. and music will start at 7 p.m. For tickets and more info, visit raccoonmotel.com. Read what else is on her list.
6. 'Archives Crawl' reveals hidden secrets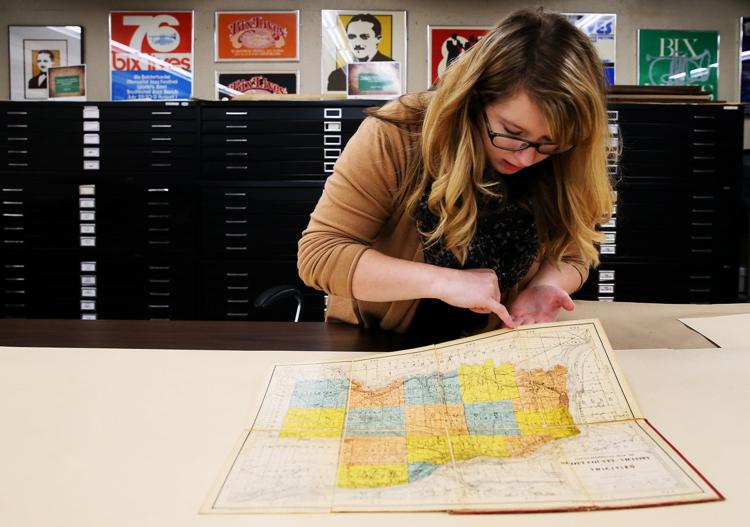 On any given day, you'll find someone from the public in the downtown Davenport Library's special collections room, looking up family history, or trying to figure out when his or her house was built and by whom.
Tucked beneath the main floor of the downtown library, this large, windowless room contains shelf after shelf of materials relating to the Quad-Cities' history, everything from architectural drawings to the last will and testament of Count Nicholas Fejervary, an immigrant-aristocrat whose former estate is now a Davenport park.
You'll also find old police blotters, digitized newspapers going back to 1841, access to databases, maps and tens of thousands of glass negatives of Quad-City scenes taken by an early photographer.
Most Quad-City residents, though, likely don't know this center exists. And, don't know that there are similar centers all around the Quad-Cities.
To showcase the area's rich cultural history and spread the word that these hidden gems exist, the Davenport library, St. Ambrose University in Davenport and Swenson Swedish Immigration Research Center at Augustana College (you never heard of it, right?) in Rock Island are teaming up to offer a first-ever  "Archives Crawl" from 10 a.m. to 4 p.m. Saturday. Read more.
6 plus 1. Trial date set in decades-old murder case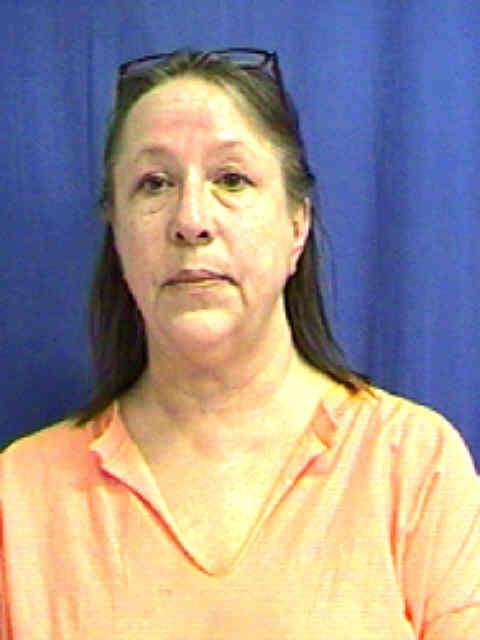 A trial date has been set in the murder case that had been cold for more than 25 years. Defendant Annette Cahill will appear March 4 for the 1992 killing of Corey Lee Wieneke, a judge ruled in Muscatine County District Court.
Cahill, 55, of Tipton, faces one count of first-degree murder and if convicted, faces a mandatory sentence of life in prison without the possibility of parole. She was arrested in May after the case had been cold for more than 25 years. Muscatine County Attorney Alan Ostergren said a witness came forward in 2017 with a news tip that helped bring the case together in the six months prior to the arrest.
Wieneke was found dead Oct. 13, 1992, by his fiancee in his Muscatine County home. According to the criminal complaint filed against Cahill, then known as Annette Hazen, the two allegedly had a sexual relationship and were involved in a heated argument. Cahill admitted to going to Wieneke's residence the day he died but denied ever seeing him and allegedly offered conflicting accounts of her whereabouts that morning.
The complaint also stated the cause of death was blunt force trauma and that Cahill had told an individual, prior to investigators having recovered a murder weapon, that Wieneke had been killed by a baseball bat. Read more
Today's photo gallery: Downtown Davenport many years ago

A look back at downtown Davenport the way it used to look long, long ago.
Undated -- Dahl Motors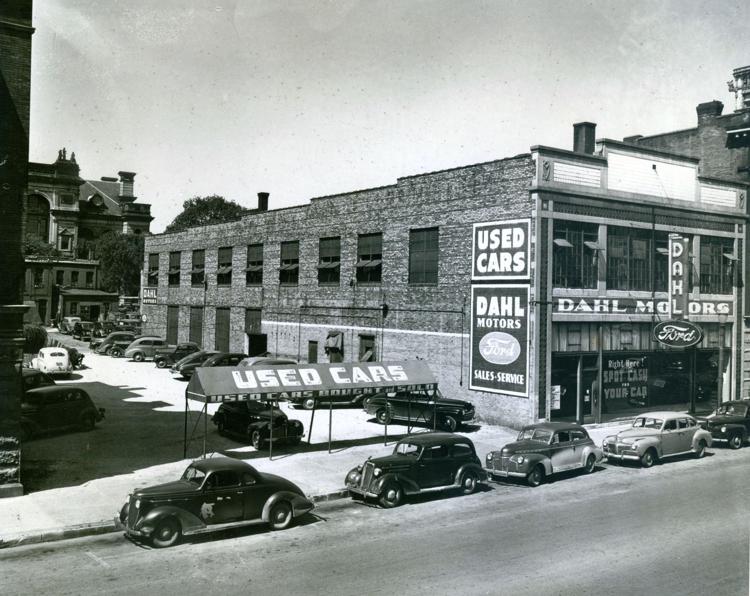 Undated -- The Bee Hive and Franc's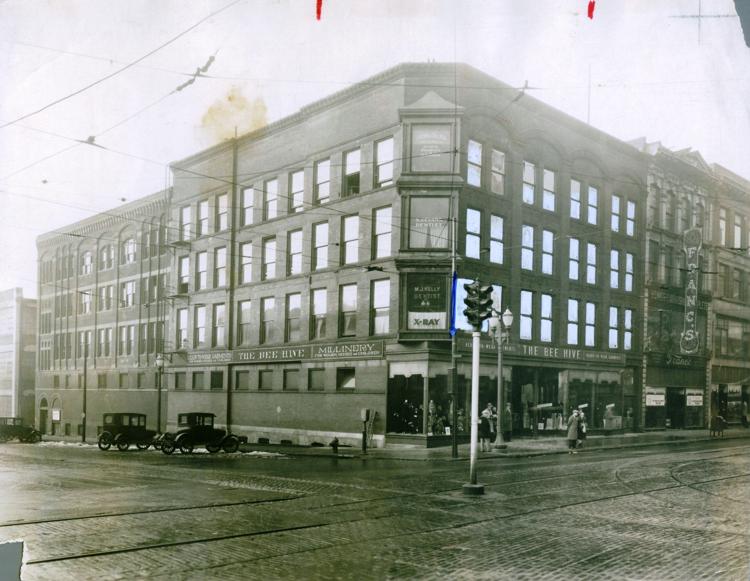 Undated -- Davenport Savings Bank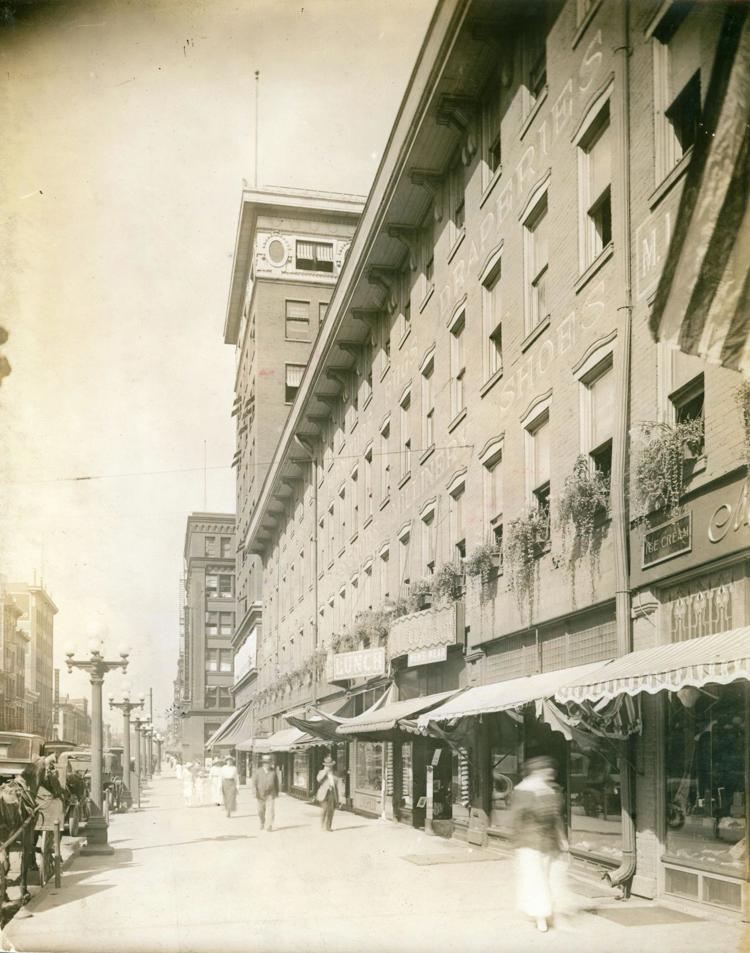 Undated -- First National Bank Building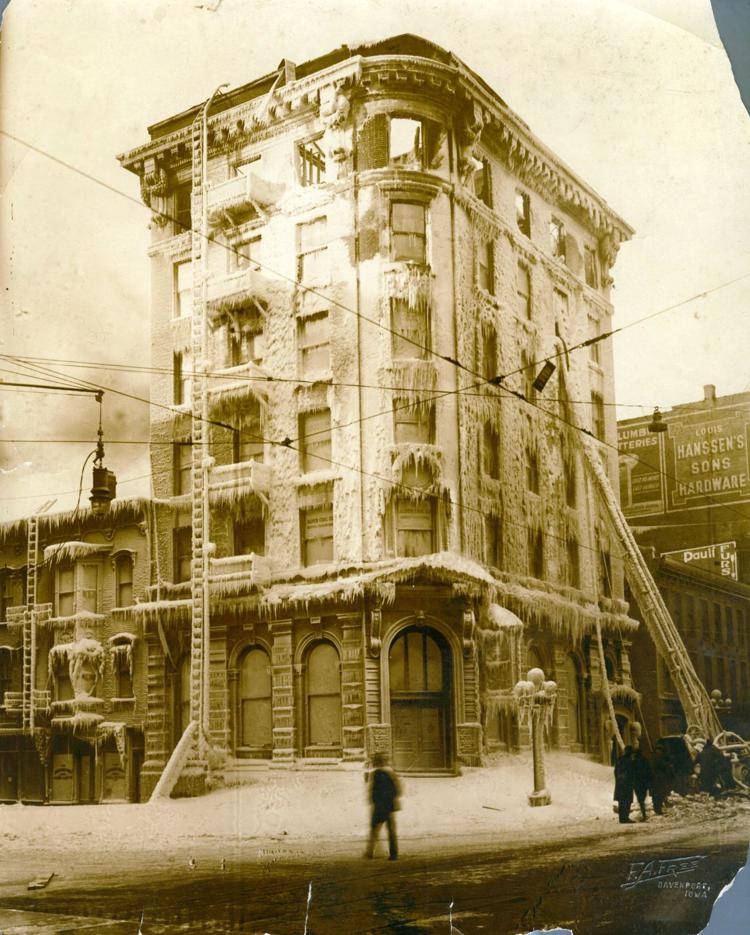 Undated -- First National Building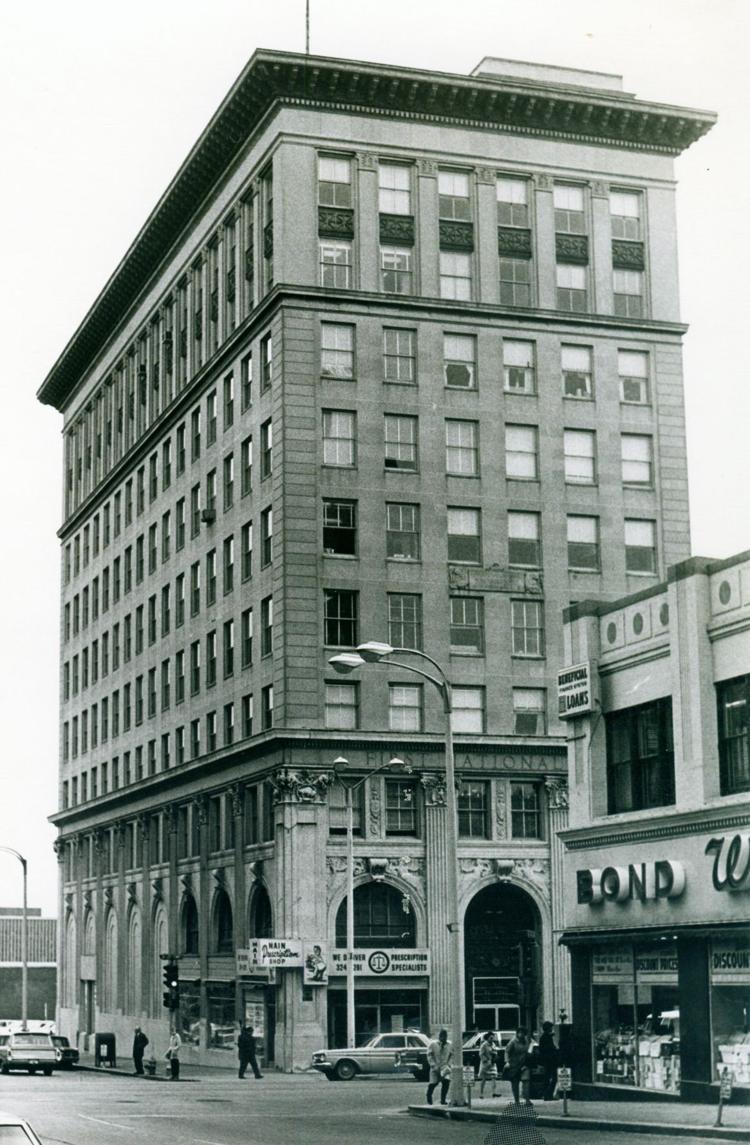 Undated -- Isaac Rothschild Clothing & Merchant Tailoring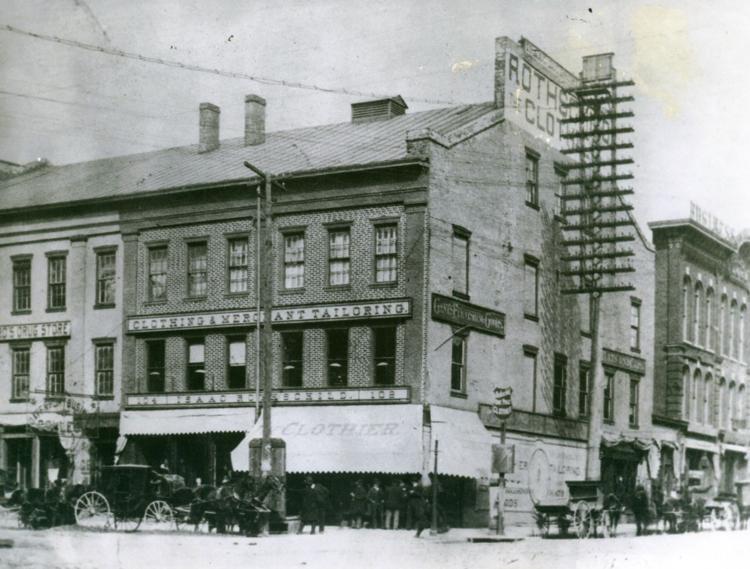 Undated -- Kimball House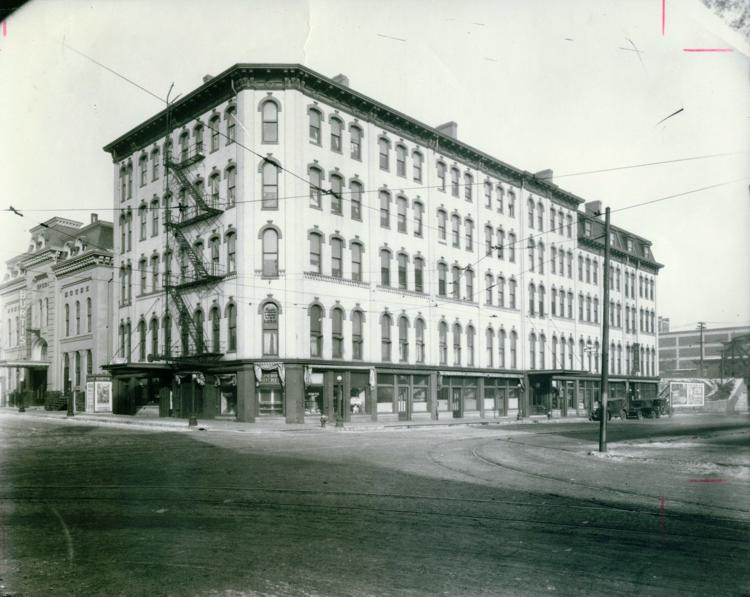 Undated -- Martin Cigar Co., Masonic Temple, Ballow's Men's Clothing, A.J. Lerch Co.
Undated -- Montgomery Ward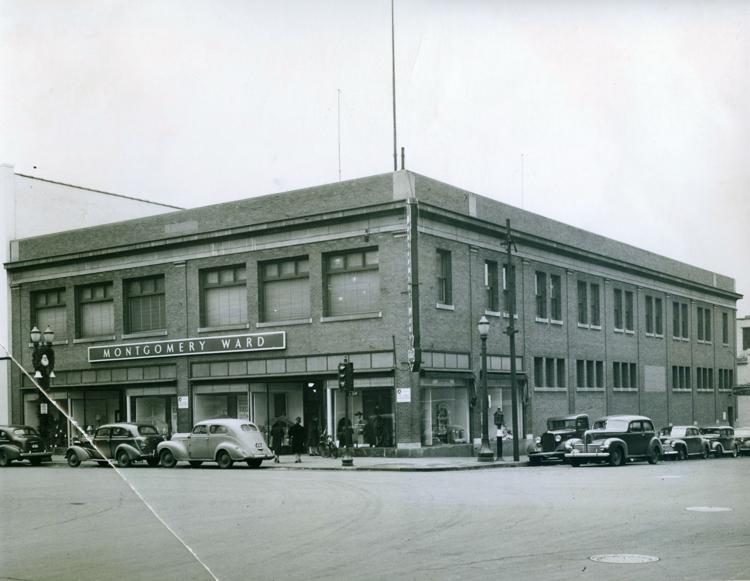 Undated -- Odd Fellows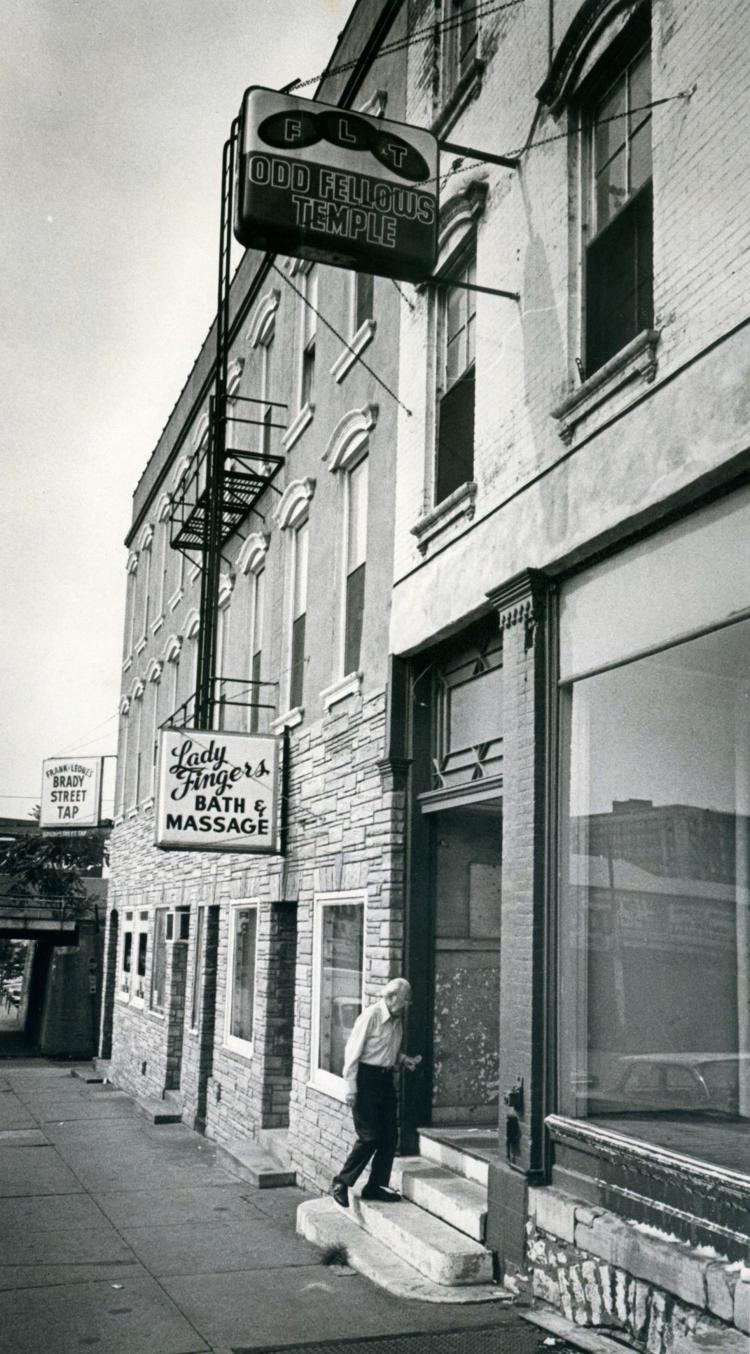 Undated -- Parkers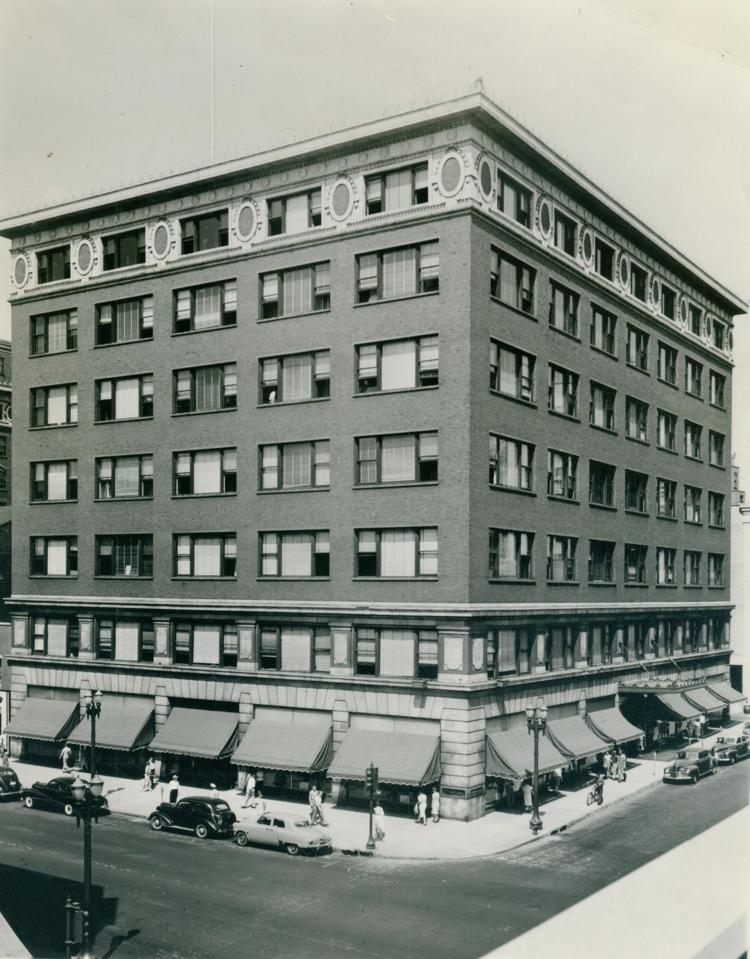 Undated -- Redmen Hall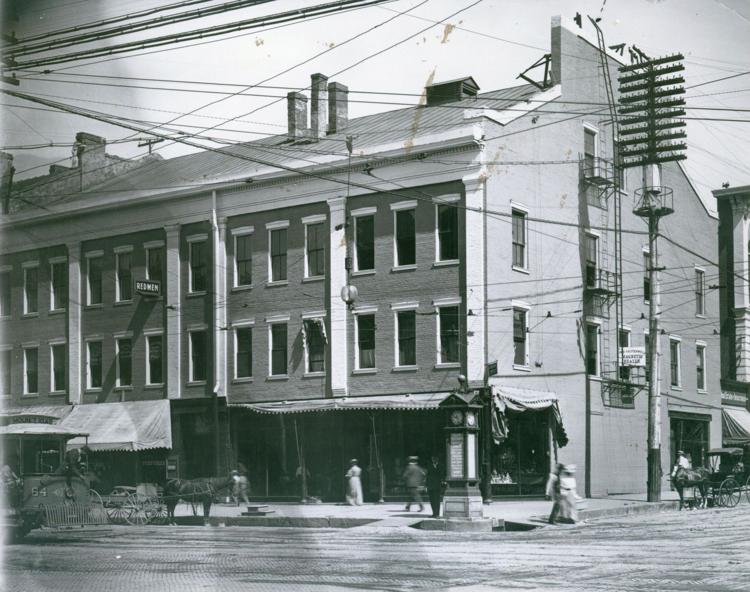 Undated -- Redmen Hall and T. Kircher Watches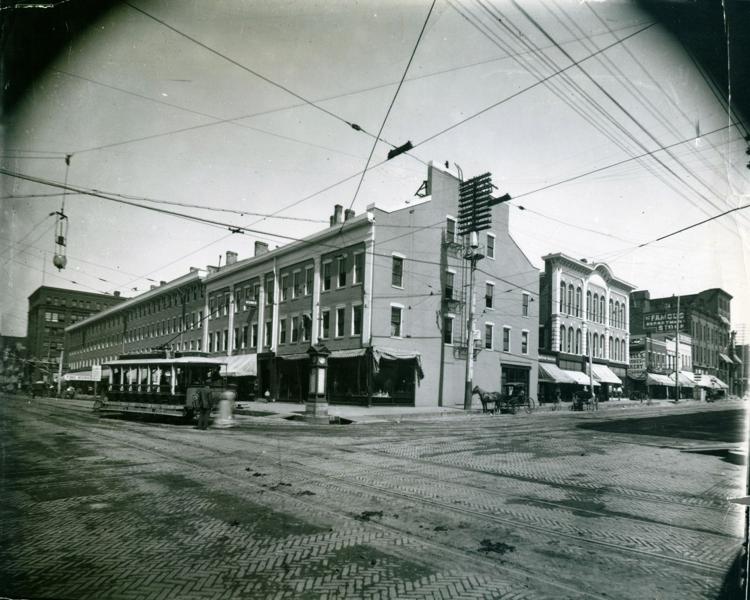 Undated -- St. James Hotel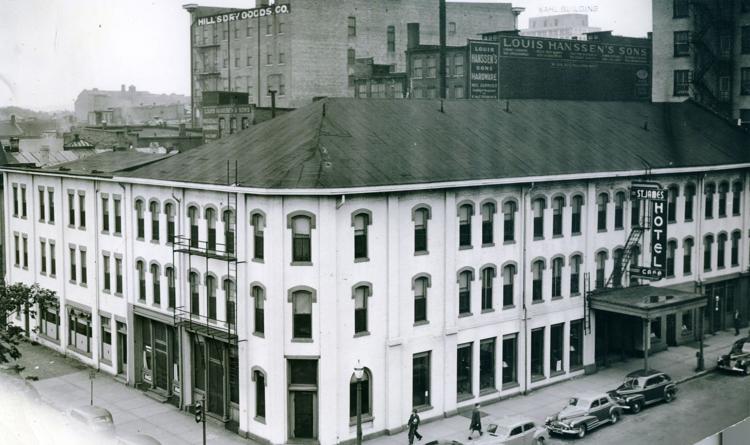 Undated -- 2nd and Main streets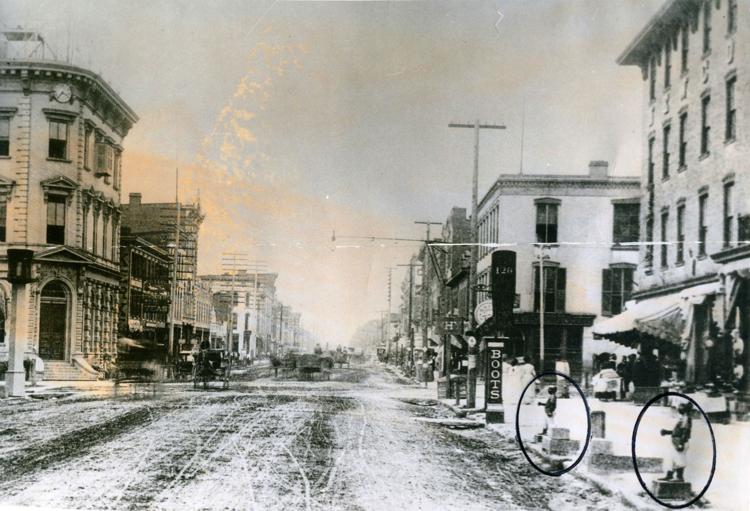 Undated -- Sieg & Williams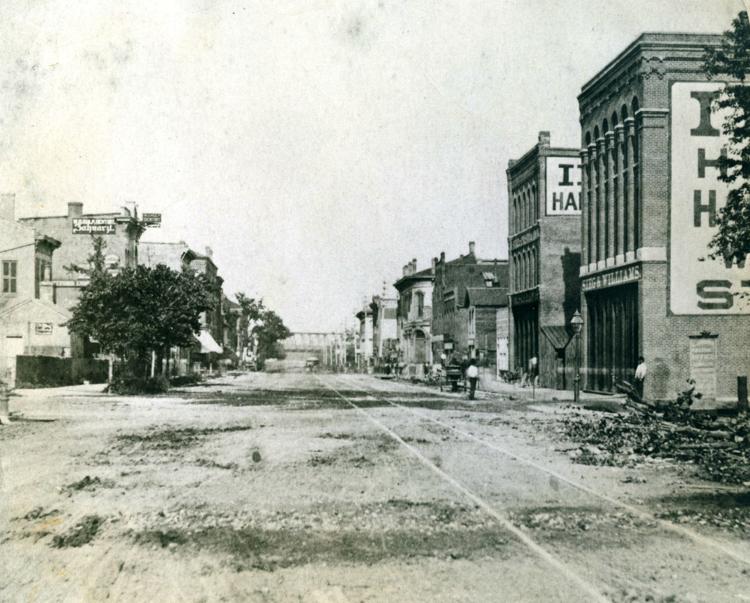 Undated -- 3rd Street looking west from Perry Street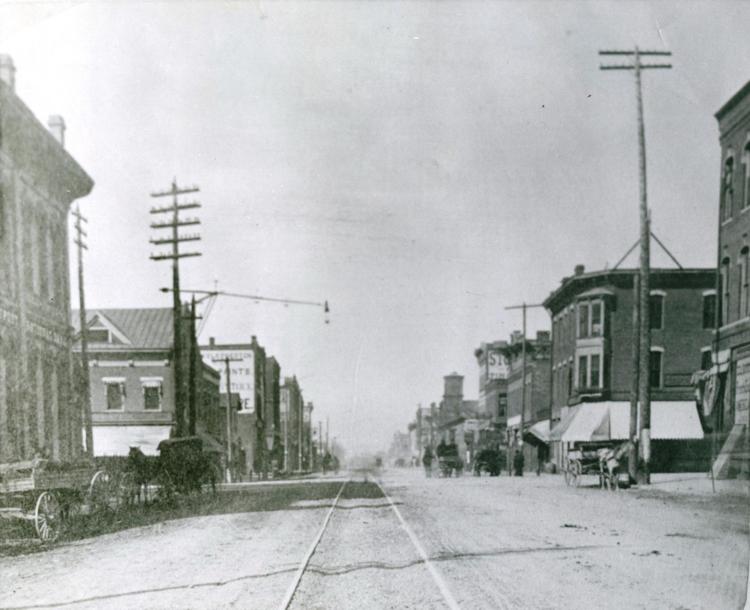 Undated -- U.S. Federal Building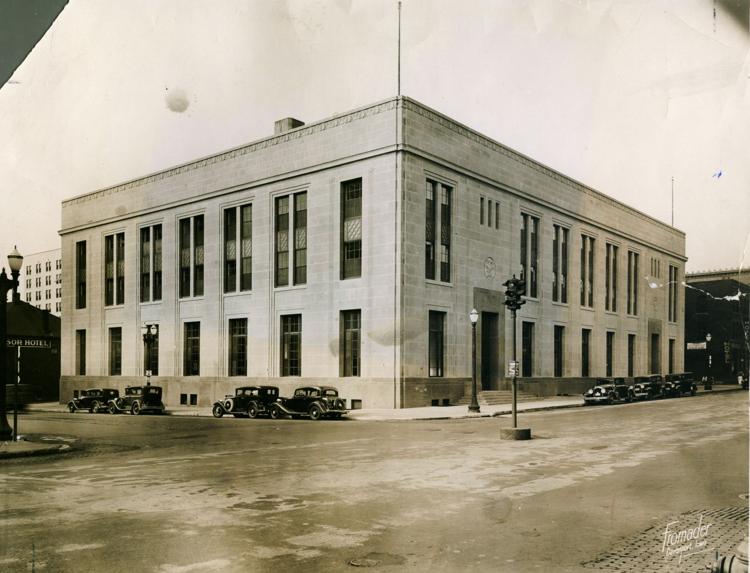 Undated -- Western Union Telegraph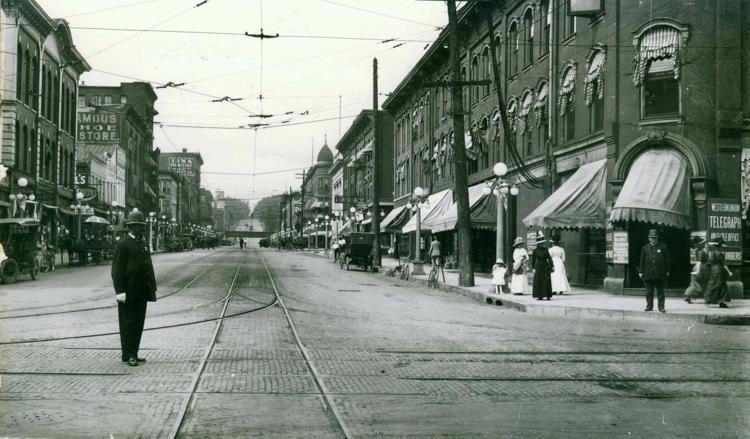 Undated -- The Why Furnishings, The Fair Furniture, The Bee Hive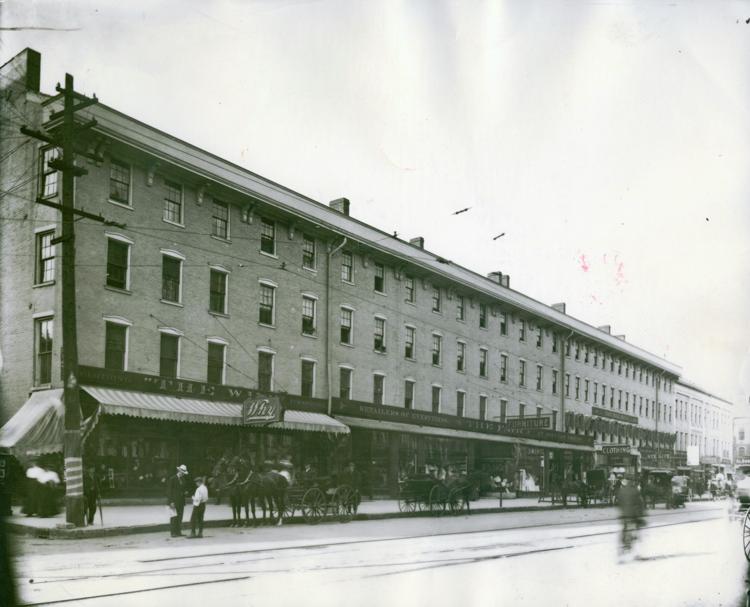 Undated -- The Why Furnishings, The Fair Furniture, The Bee Hive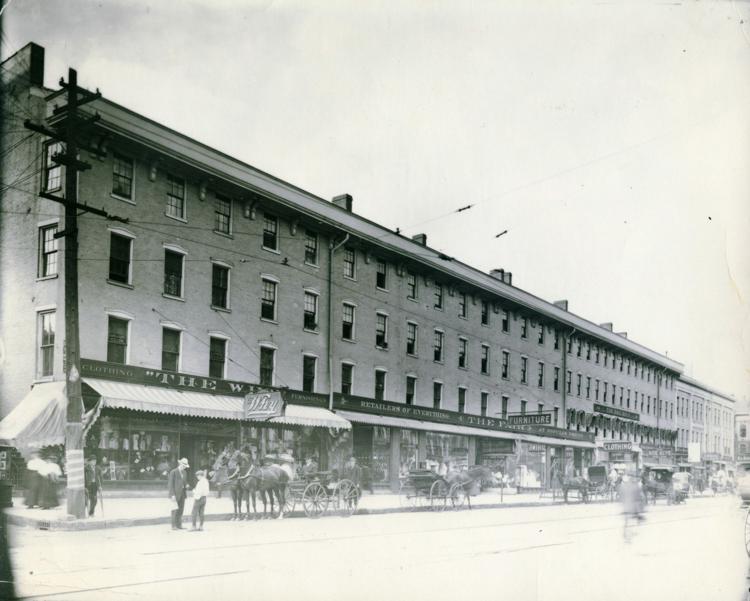 19290304 -- 2nd and Warren streets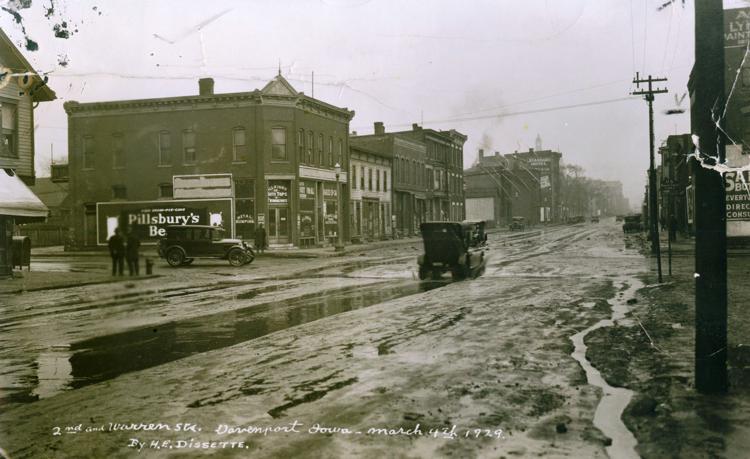 19400919 -- Lane Building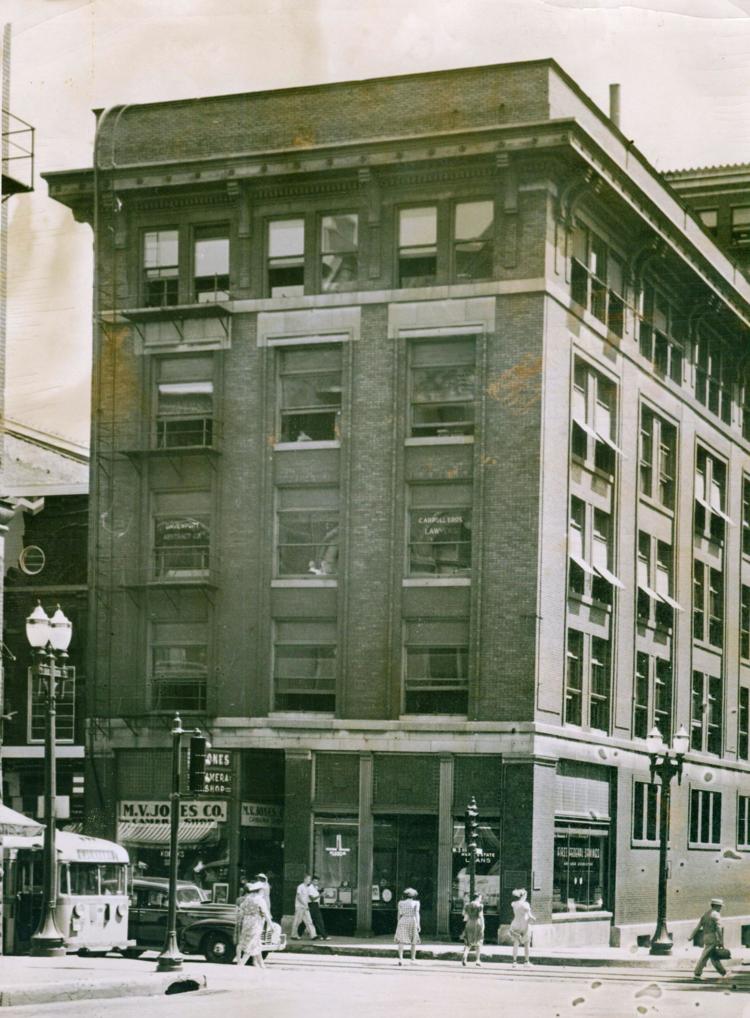 19401031 -- Roddewig Building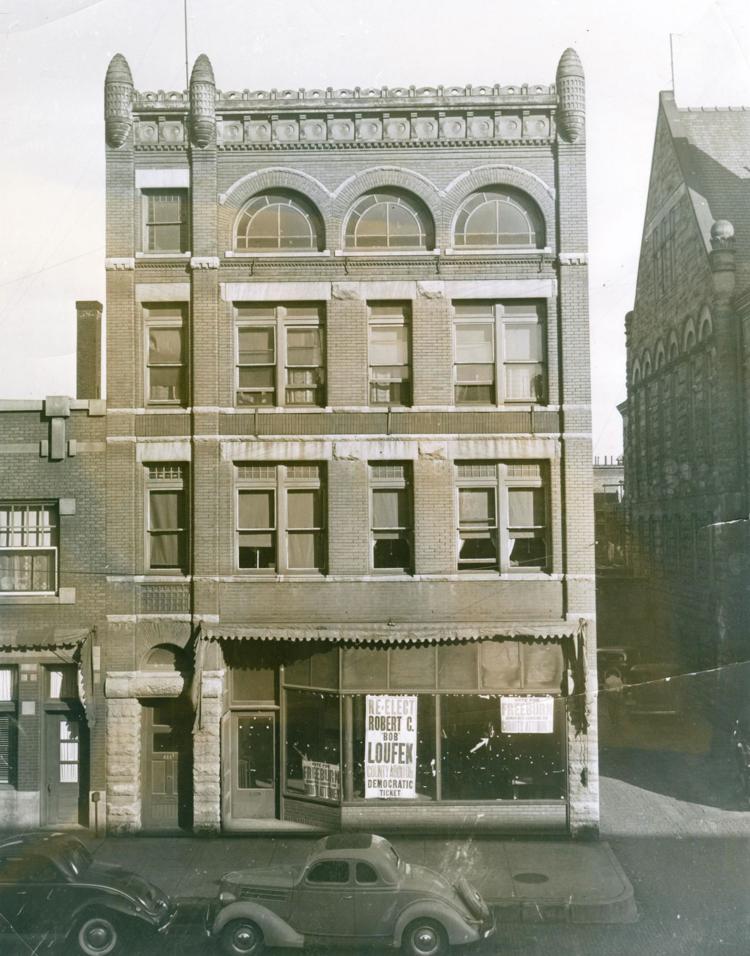 19401204 -- Old Masonic Temple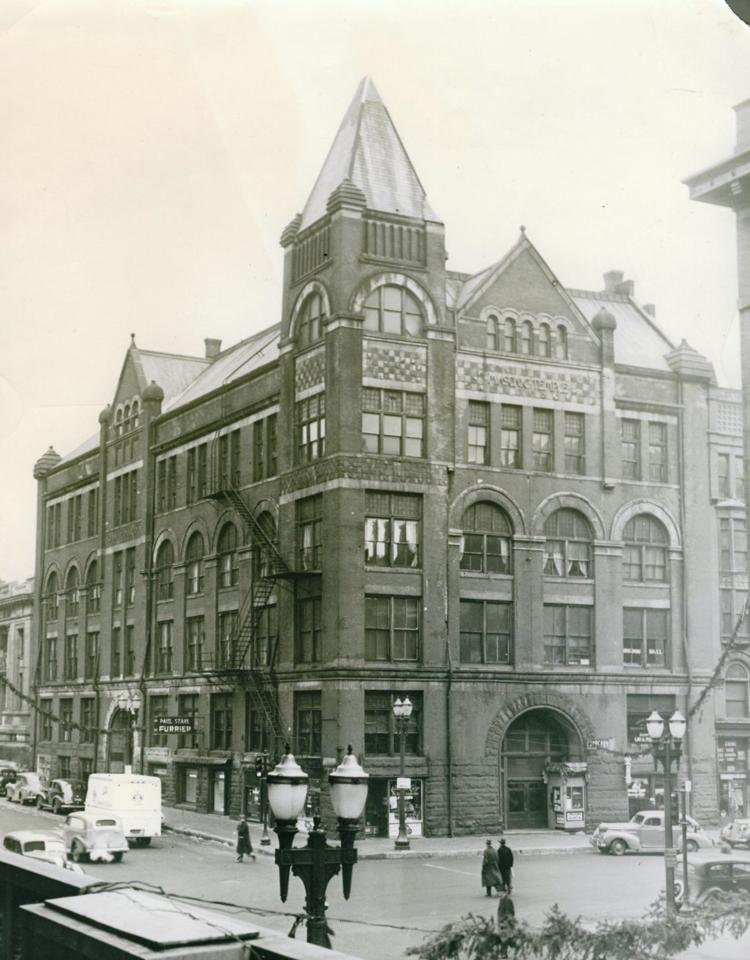 Undated -- W.S. Holbrook Co.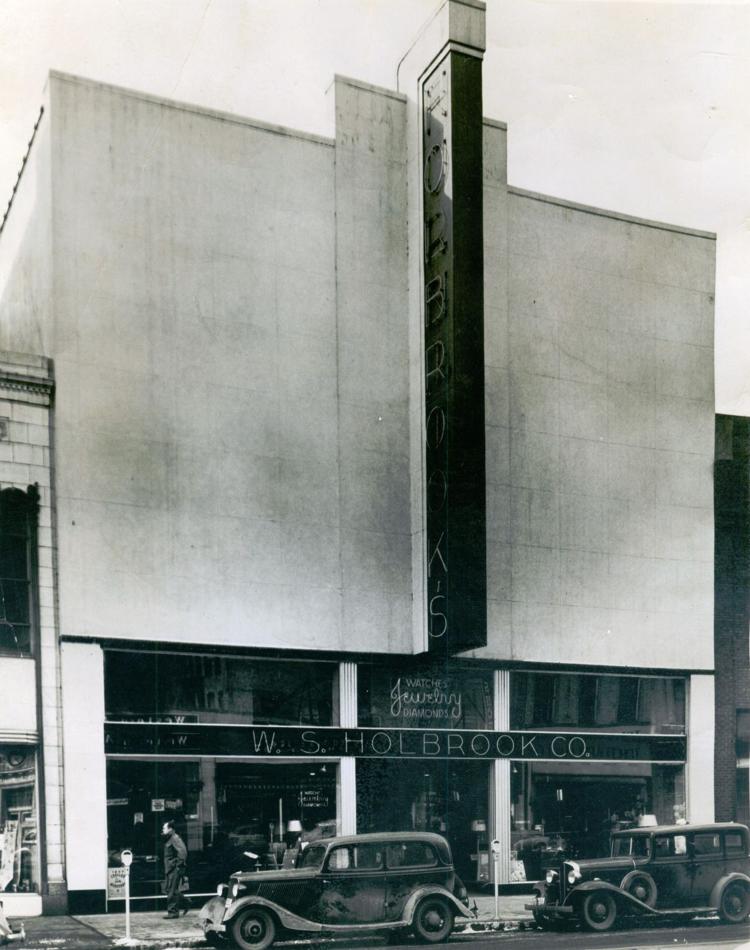 19401225 -- W.S. Holbrook Co.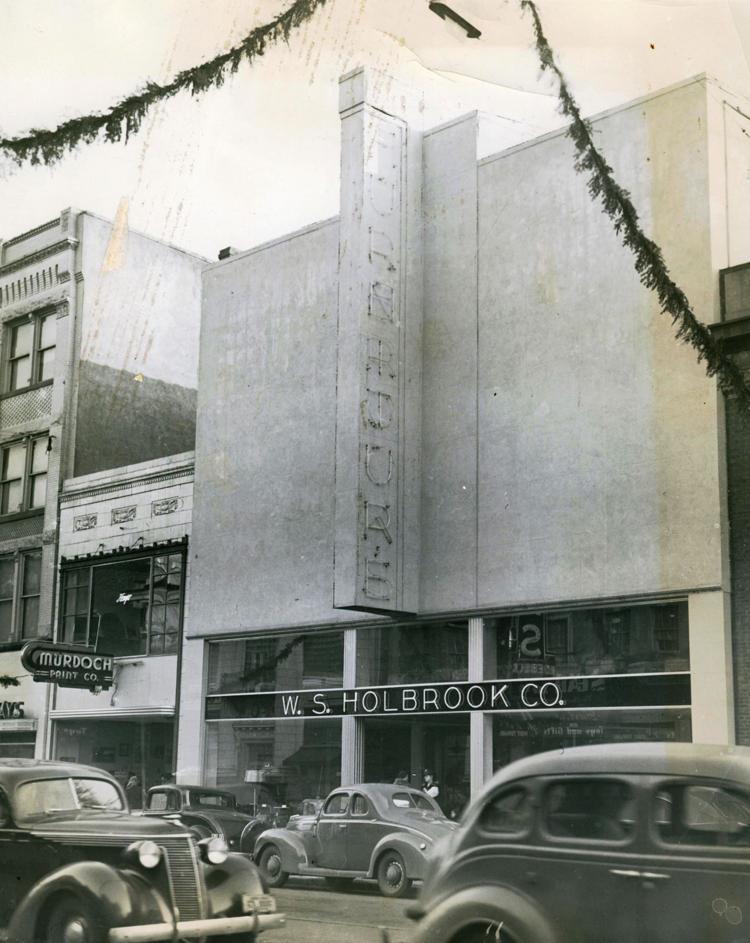 195104?? -- Markman Potato Co., Petersen-Harned-Von Maur, Tri-City Fruit Co., Cudahy Packing Co.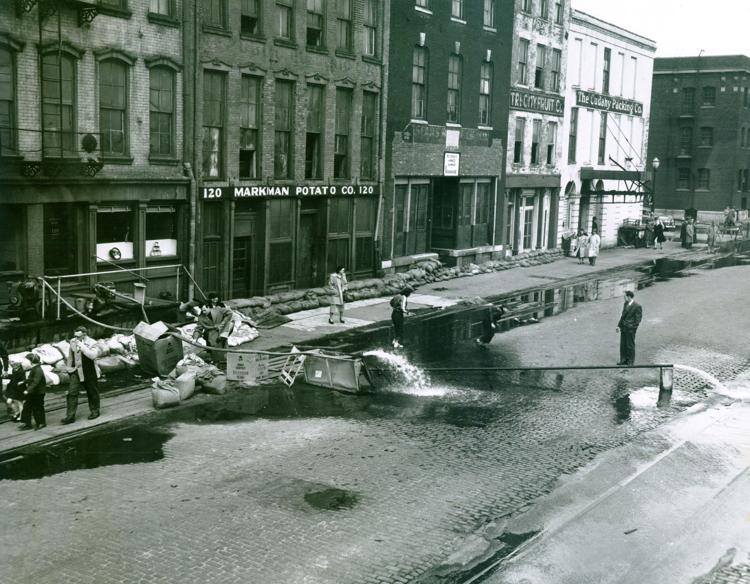 19560405 -- McCullough Building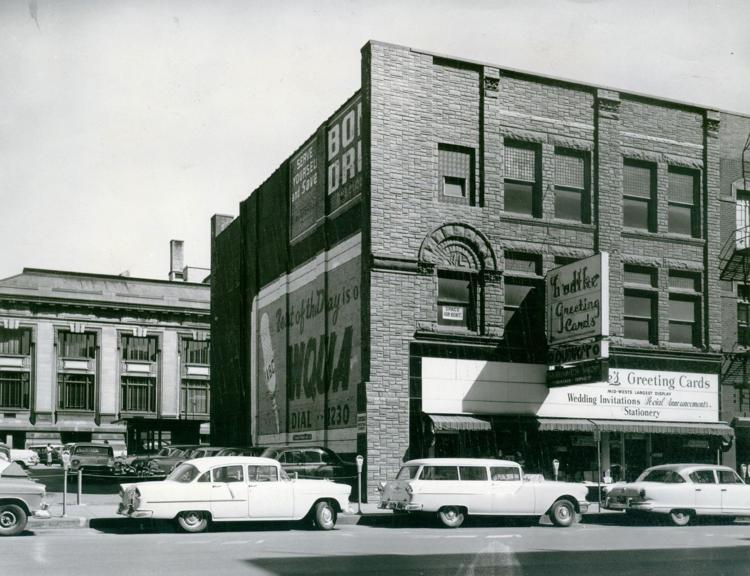 19570820 -- Putnam Building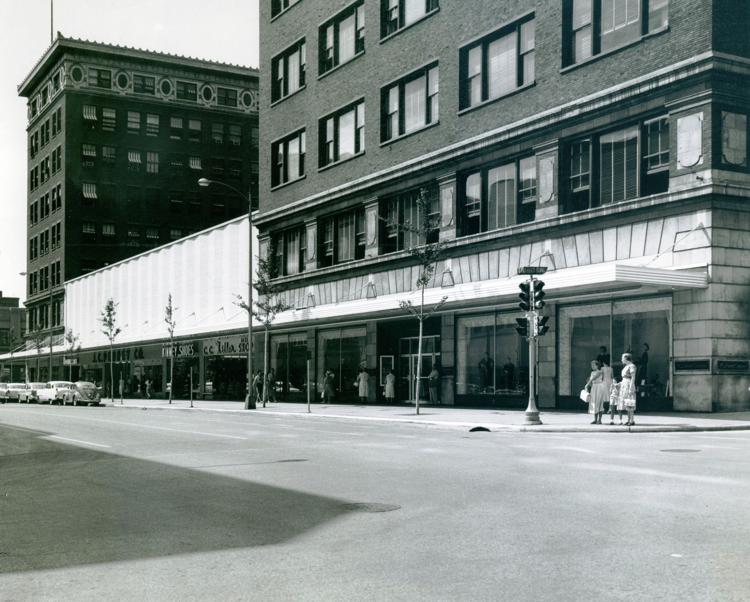 19580423 -- 300 Block of Brady Street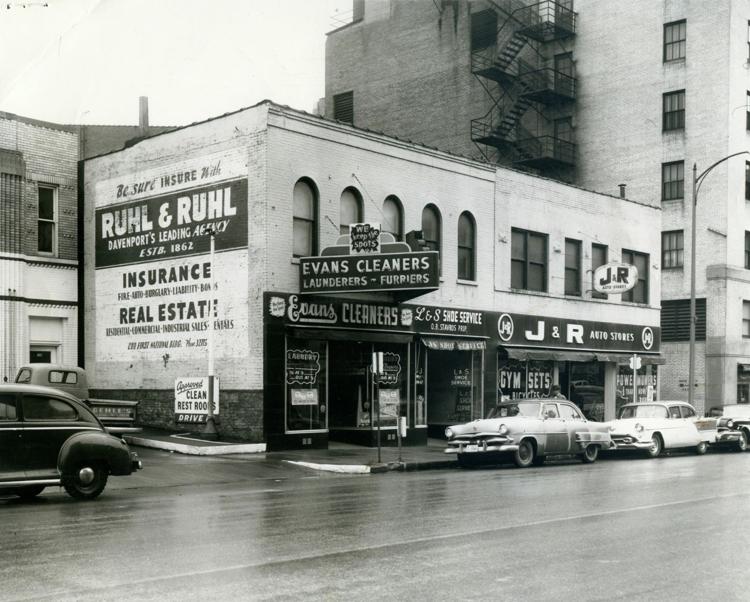 1959 -- 2nd & Perry streets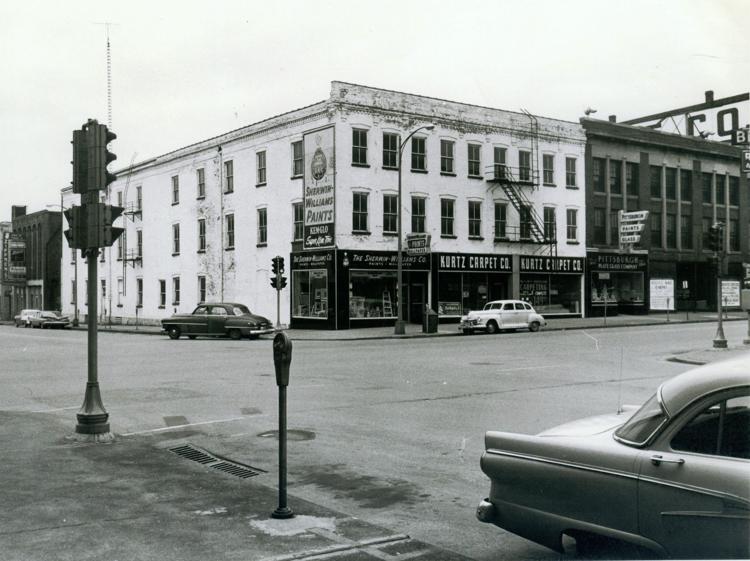 19671129 -- Perry Hotel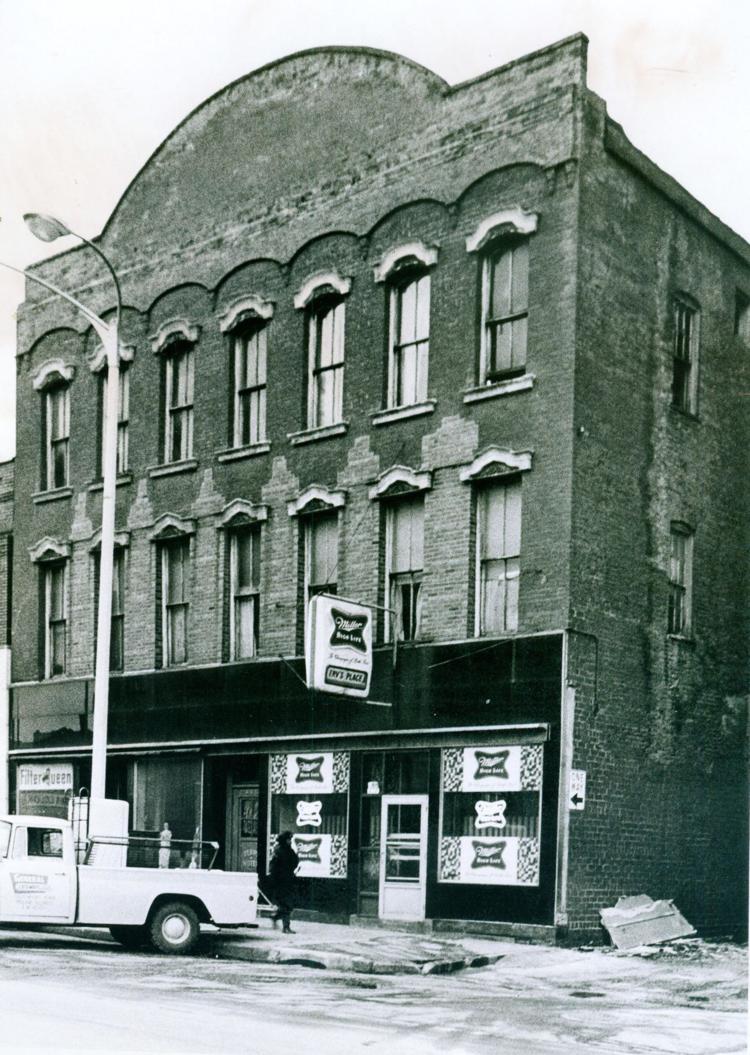 19691117 -- Former Dixie Cafe, Hickey Block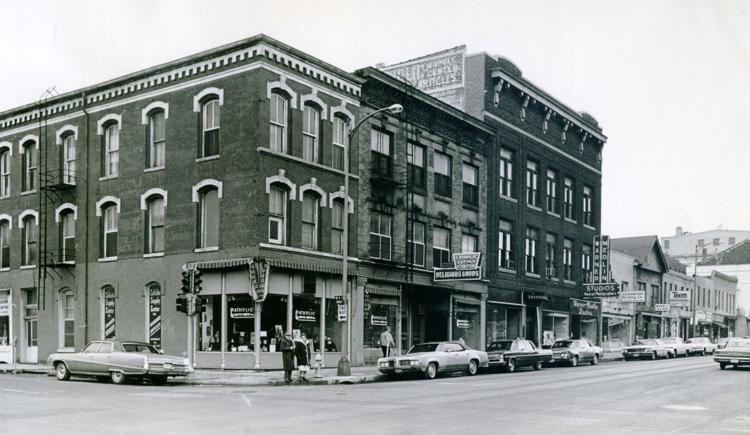 Undated -- Iowa National Bank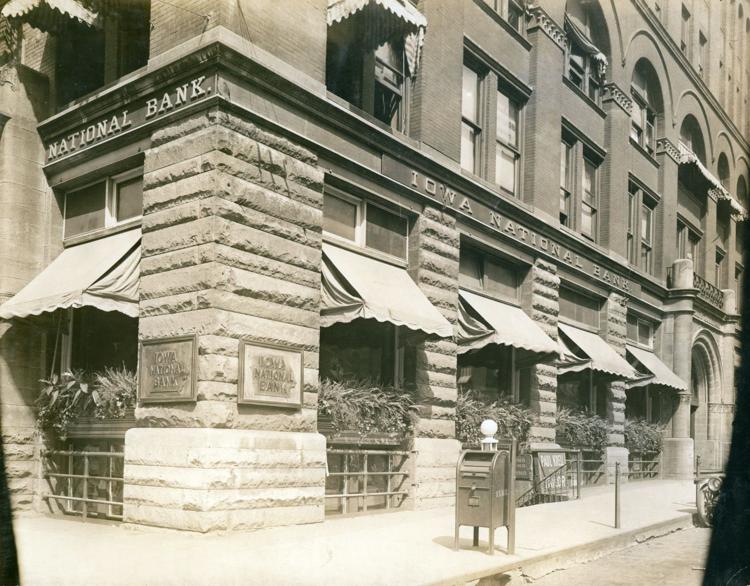 Undated -- Schmidt Building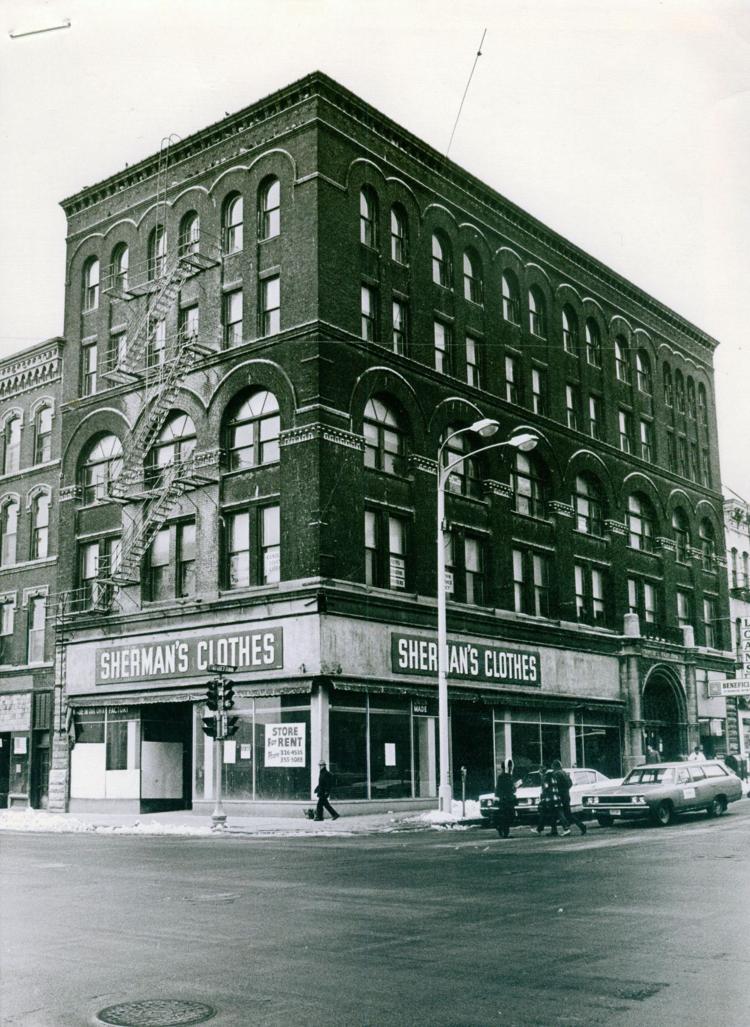 19710819 -- Schmidt Building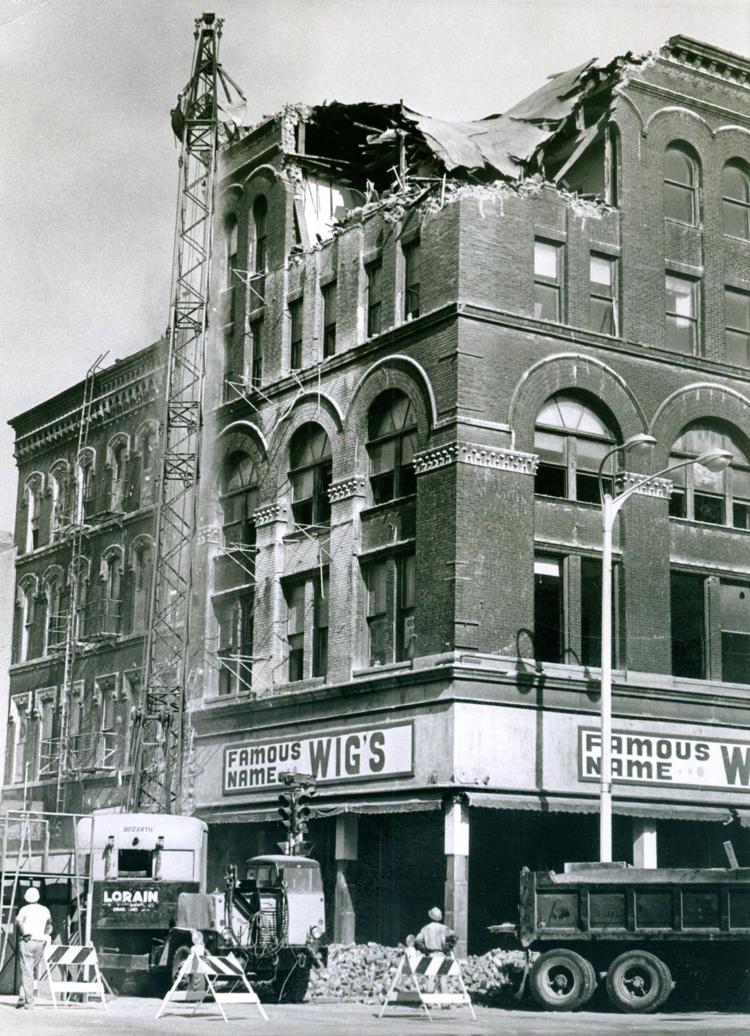 19721203 -- Ladies Industrial Relief Building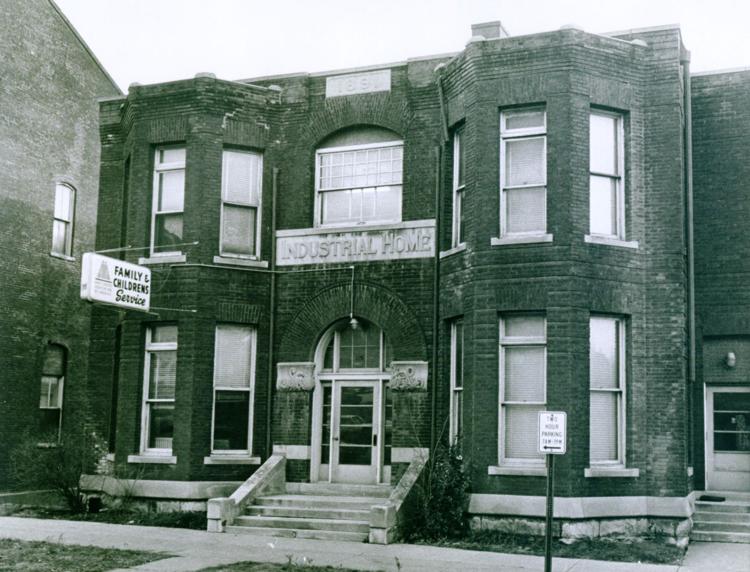 19820313 -- Windsor Hotel
19831120 -- American Institute of Commerce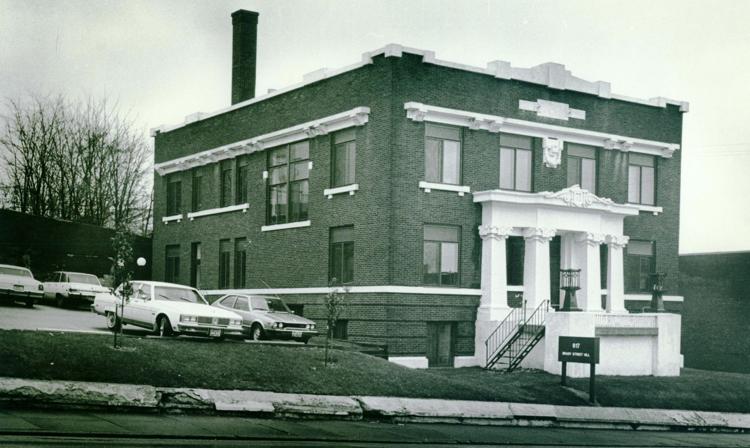 19860330 -- LeClaire House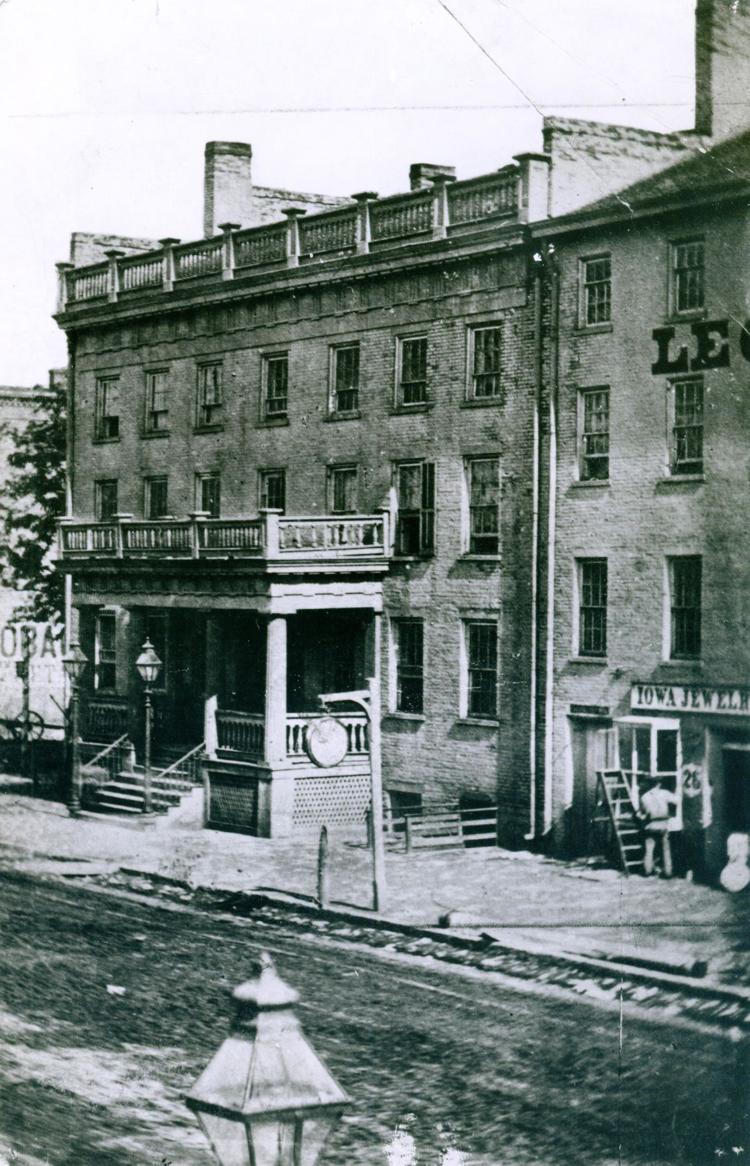 19900803 -- Ripley Ramp