A good Thursday to all. Rain has pretty much moved out of the area. It will be replaced with chilly north-to-northwest winds. Here are the weather details from the National Weather Service.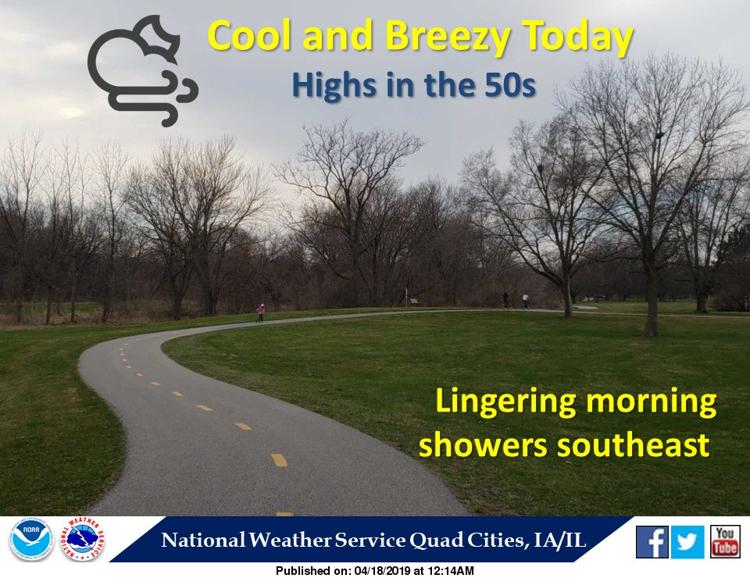 Today will be cloudy with a high near 54 degrees and a low around 39 degrees.  North-to-Northwest winds will gust as high as 25 mph.
Friday will be sunny and breezy with a high near 60 degrees and a low around 36 degrees. North winds will gust as high as 25 mph.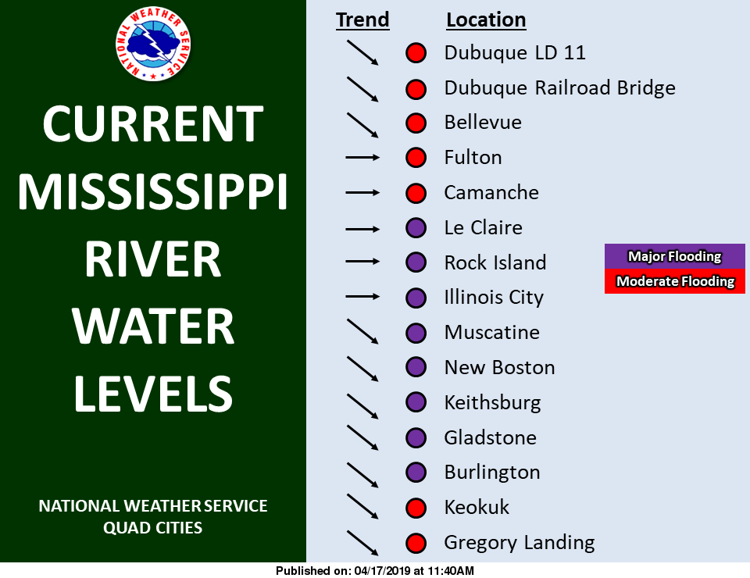 The Quad-Cities is on target to exceed the record for the most consecutive days at or above major flood stage on the Mississippi River.
2. Davenport police aid Rock Island police in capturing shooting suspect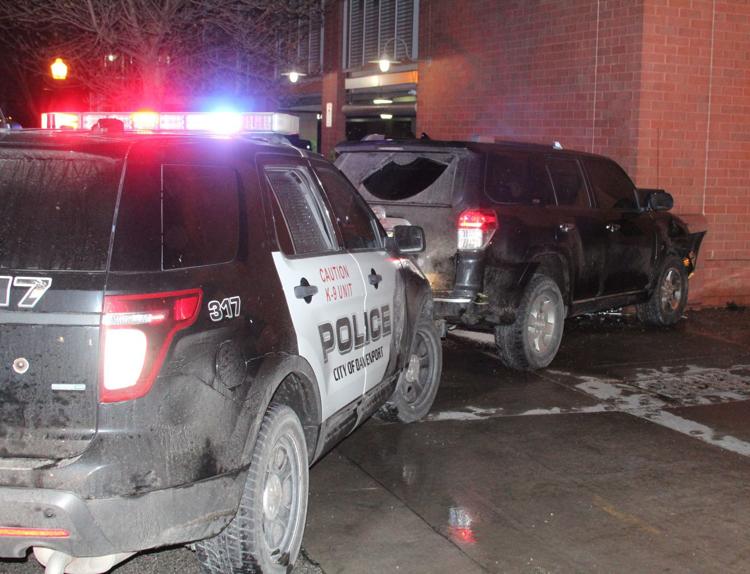 Davenport police aided Rock Island police in capturing a suspect wanted in at least one shooting incident that occurred Wednesday night in Rock Island.
A person who was a victim in one of the shootings showed up at Genesis Medical Center in Davenport. The victim's condition was not known late Wednesday.
Police said that shooting is believed to have occurred at 9:30 p.m.
There also was a shooting incident in the 2500 block of 9th Street in Rock Island about 8 p.m.
When Rock Island police located the vehicle believed to be involved in the later shooting, a black Toyota SUV, and attempted to stop it, the SUV fled into Davenport over the Talbot Memorial (Centennial) Bridge.
After a short pursuit Davenport Police Cpl. Brandon Koepke was able to use his Davenport Police SUV to pin the Toyota against the Brady Street side of the parking ramp located between Brady and Main streets.
The driver of the SUV suffered minor injuries and was taken to Genesis Medical Center-East Rusholme Street, Davenport, for treatment. After treatment, police said the man will be booked into the Scott County Jail. Read more.
3. Niabi opens new primate exhibit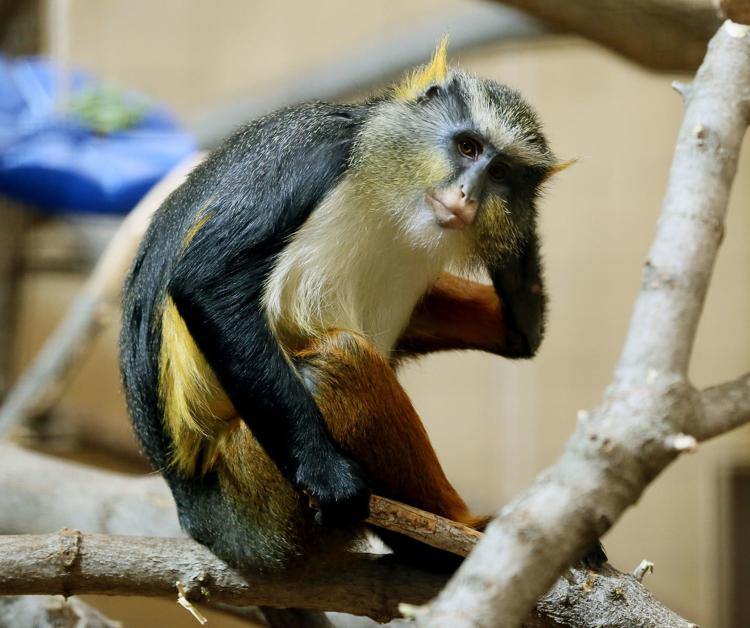 The "A" Team has arrived. 
Two new monkeys — Azul and Azizi — made their debut Wednesday morning for the grand opening of the new primate exhibit at Niabi Zoo. 
A full house of county and community officials crowded around to observe a 9-year-old male Wolf's guenon named Azul and a 6-year-old male Allen's swamp monkey named Azizi; the first of their kind in the Quad-Cities. 
The pair is affectionately called the "A Team" by zoo officials. Read more.
4. 6 Davenport massage parlors shut down during investigation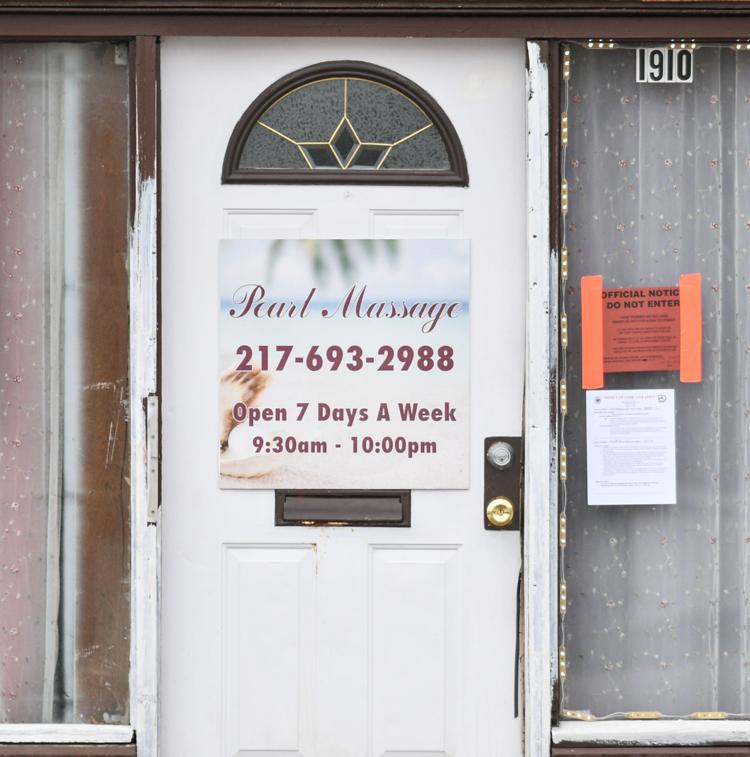 Six Davenport massage businesses have been shut down until they comply with a newly-adopted ordinance that seeks to address a growing concern of illicit massage parlors in the Quad-Cities.
On Tuesday, the City of Davenport's enforcement team, which includes police, fire and Neighborhood Services Department, partnered with the Scott County Sheriff's Office, Metropolitan Enforcement Group, Scott Emergency Communications Center (SECC), Family Resources, and the Iowa Department of Public Safety in a dual purposed investigation involving numerous massage businesses in the city, the Davenport Police Department said in a media release.
The operation included a criminal investigation into complaints received about illegal activity occurring inside the businesses and also to ensure code compliance with the ordinance, which requires massage therapists to be licensed by the state of Iowa and for reflexologists — people who massage feet, ears, hands — to be licensed by the city.
The city passed the ordinance in March.
City officials and victims' rights groups say massage parlors are a common front for illegal activities like human trafficking and illegal sex work. Legitimate businesses, meanwhile, have also called for regulations to be put in place, saying illegal ones contribute to a negative stereotype that can subject legitimate massage therapists to harassment. Read more.
5. Eldridge buildings to be demolished for road expansion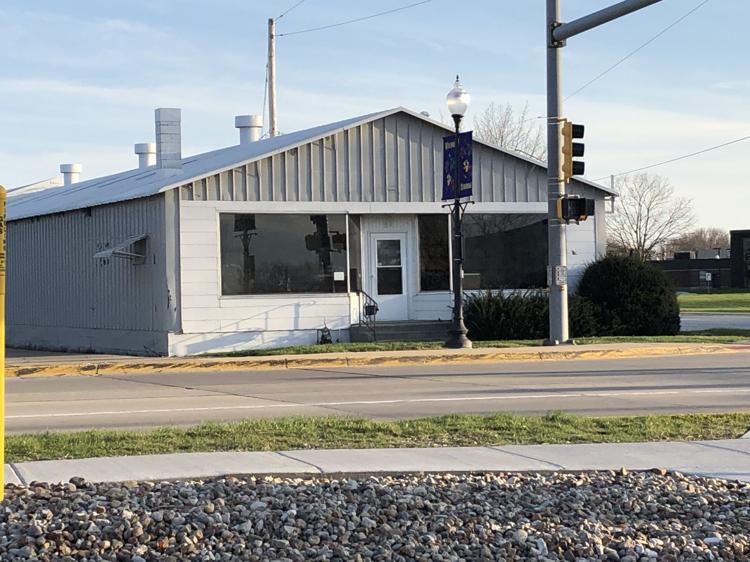 A pair of buildings near North Scott High School will meet with the wrecking ball to make way for a major street reconstruction project in Eldridge. 
A school-owned building, affectionately referred to as the "Silver Bullet" for its appearance, and a former feed store now are scheduled for demolition in June. The Eldridge City Council approved a $3,200 bid with Holst Trucking, LeClaire, at its meeting Monday night.
Mayor Marty O'Boyle said the city decided to work in conjunction with the school's demolition project and hire the same contractor. 
"We needed both for the road," O'Boyle said of the reconstruction of the intersection of South 1st Street and LeClaire Road, where the store sits. The property was purchased by the city about three years ago. Read more
6. Ask the Times about flood traffic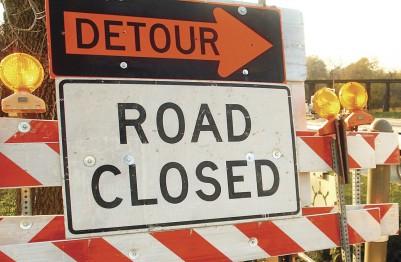 A Quad-City Times reader is worried about flood traffic and the flood of traffic on her street.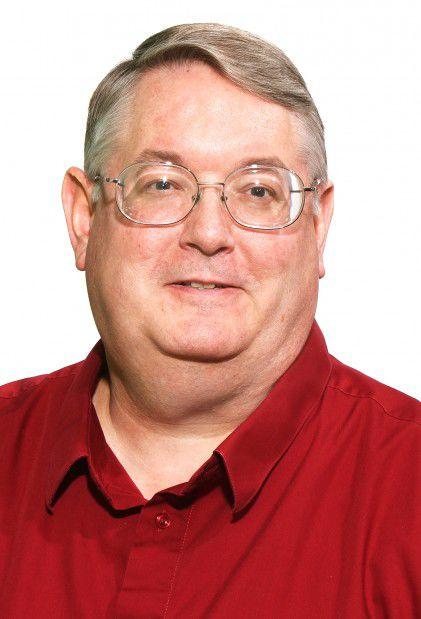 She explains in this Ask the Times question to our answer man, Roy Booker:
"I realize the flood has traffic going every which way, but we've been in our home for 40 years. We have always had a problem of cars driving north on our street, Oneida Avenue, which is a one way going south! To my knowledge there has been one accident at the top of the hill, at 12th Street and Oneida Avenue. We cringe every time we see a car go up the street, waiting for a crash to happen. They are usually NOT driving slow! I've reported this problem more times than I can count, as have other neighbors. We need more signs, painting/arrows on the street, something. Because someday, somebody could be killed. Four days ago, that somebody was my husband as he pulled out of our alley. Two seconds more and he would've been T-boned!" Read Roy's answer.
Today's photo gallery: Historic Q-C Movie Theaters

It's Retro Thursday, time to take a look back at some of those historic movie theaters in the Quad-Cities.
Milan's Showcase Cinemas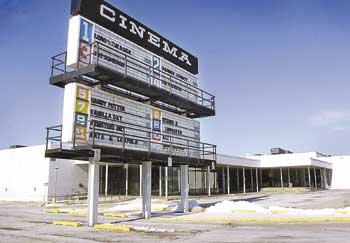 Adler Theatre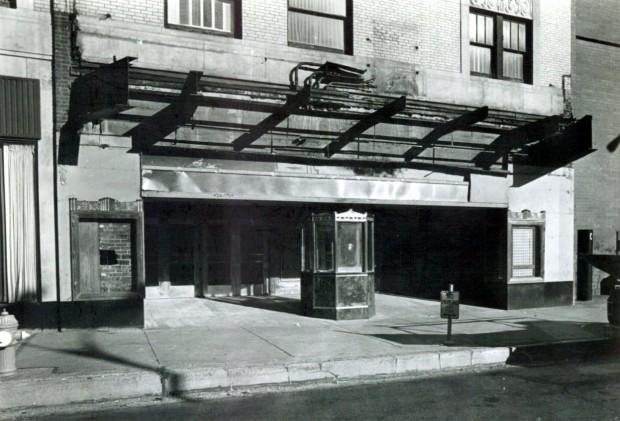 Adler Theatre 1.jpg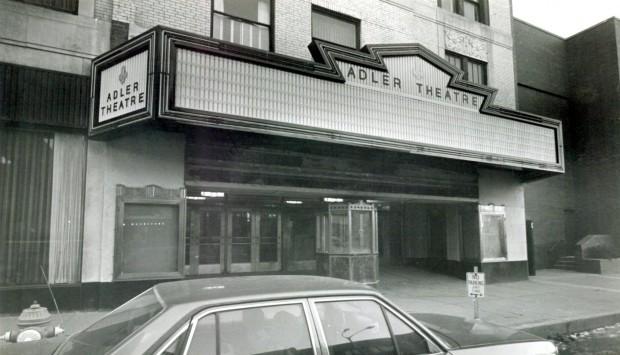 Adler Theatre 4.jpg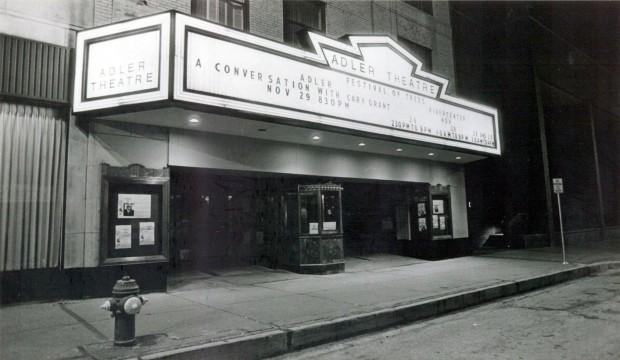 Adler Theatre 3.jpg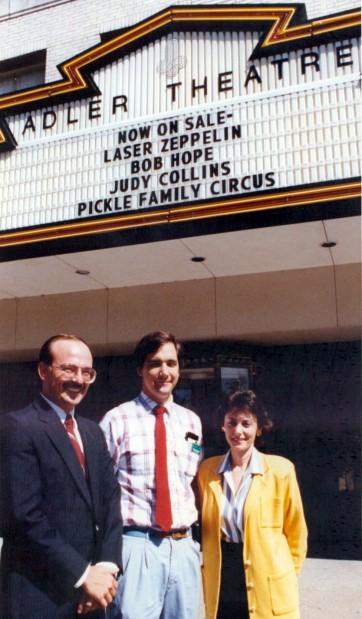 Adler Theatre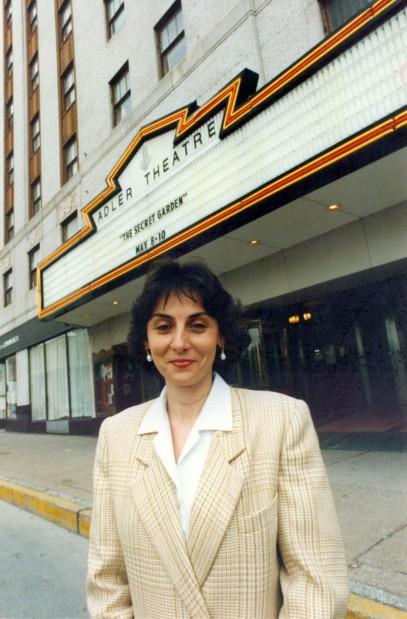 Capitol Theater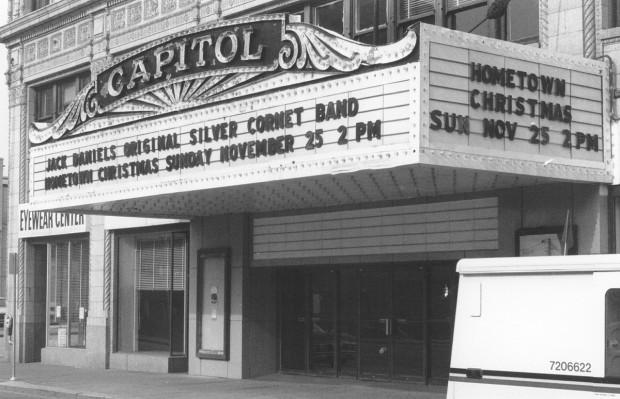 Capitol Theater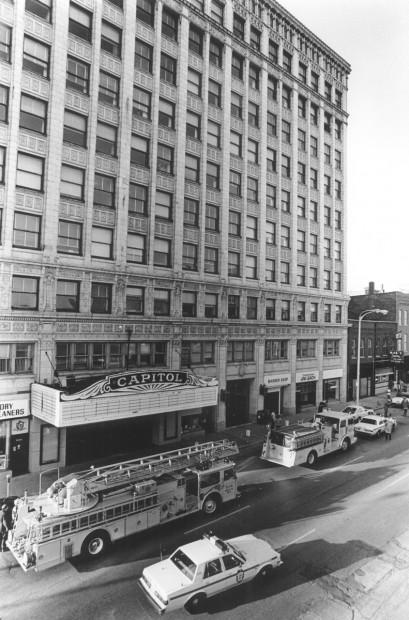 Capitol Theater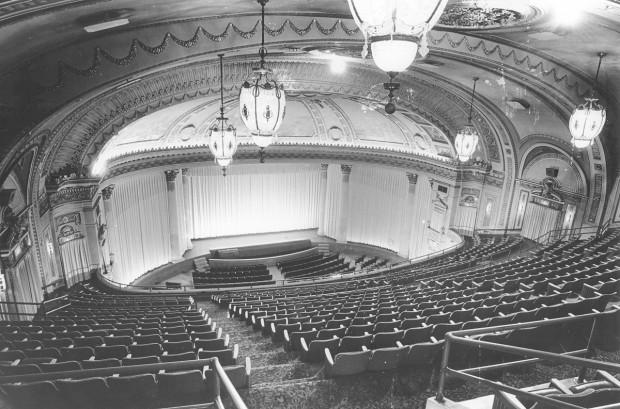 Columbia Theater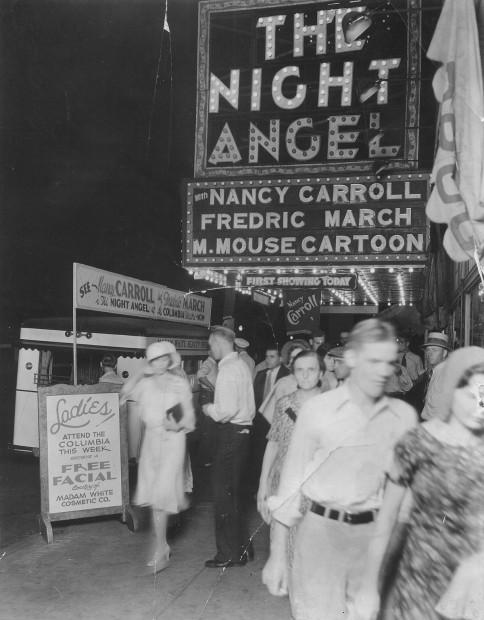 Columbia Theater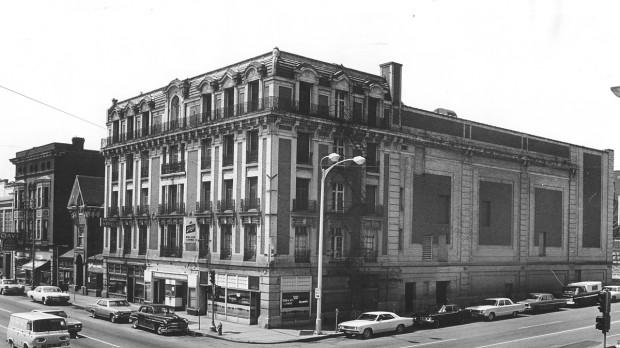 Esquire Theater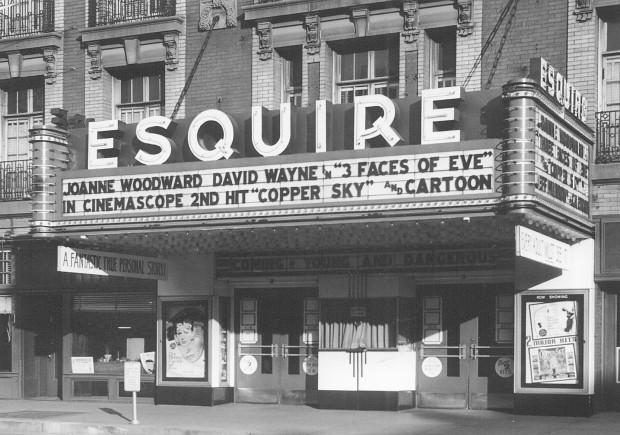 Garden Theater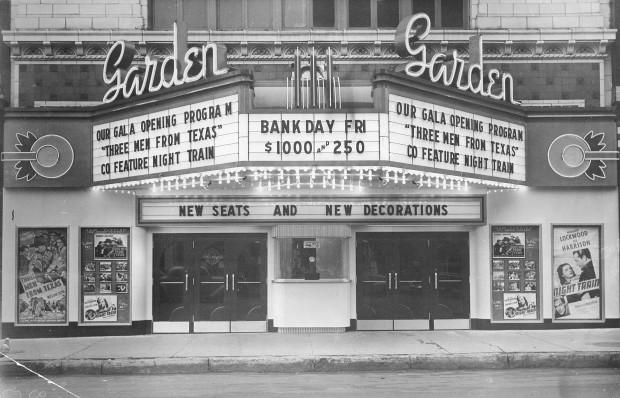 Paradise Theater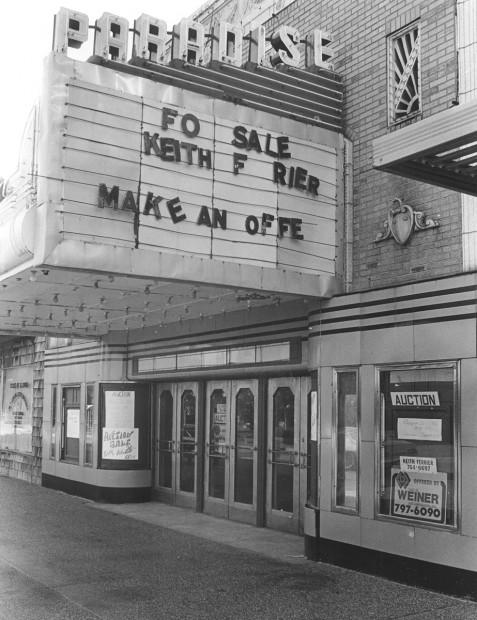 RKO Orpheum Theater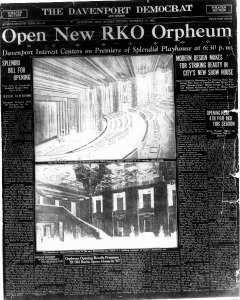 RKO Orpheum Theater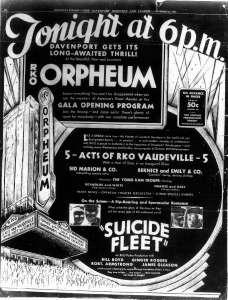 RKO Orpheum Theater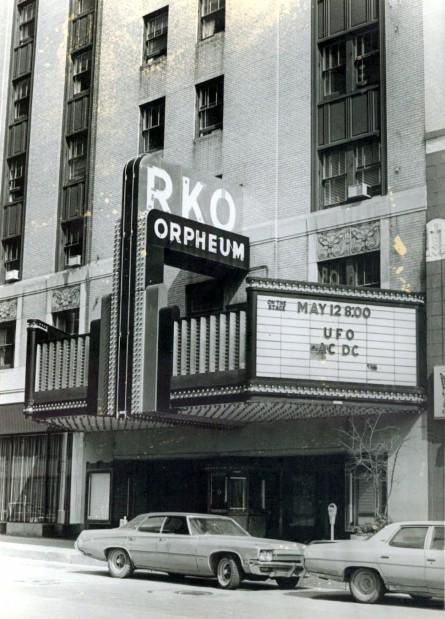 RKO Orpheum Theater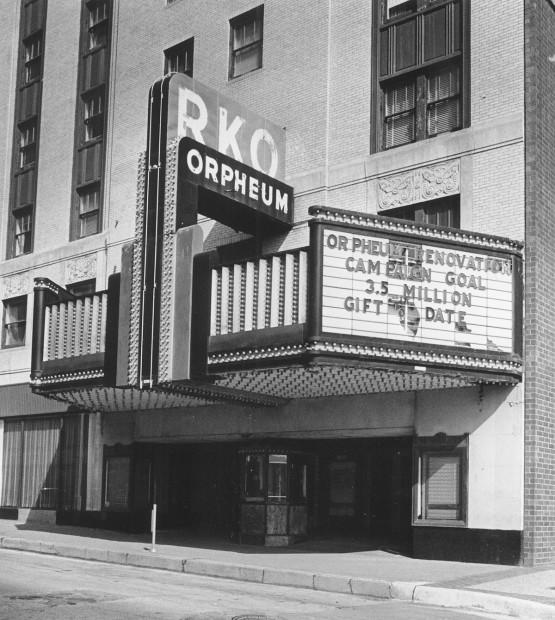 Rocket Theater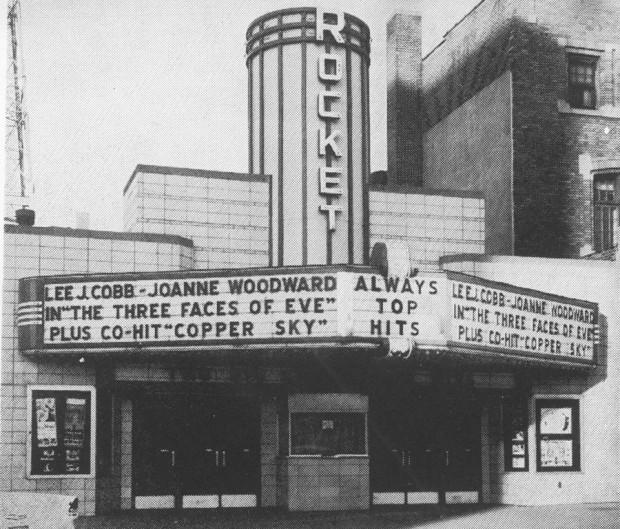 The Strand Theater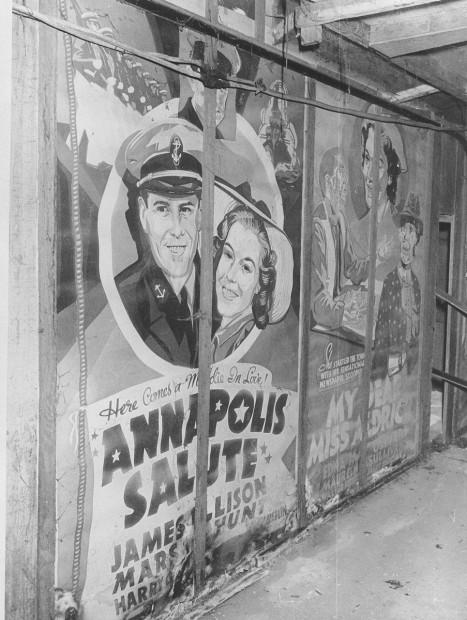 The Strand Theater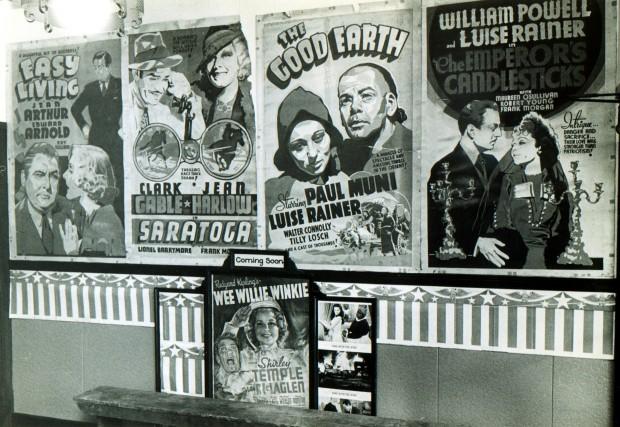 Sunset Theater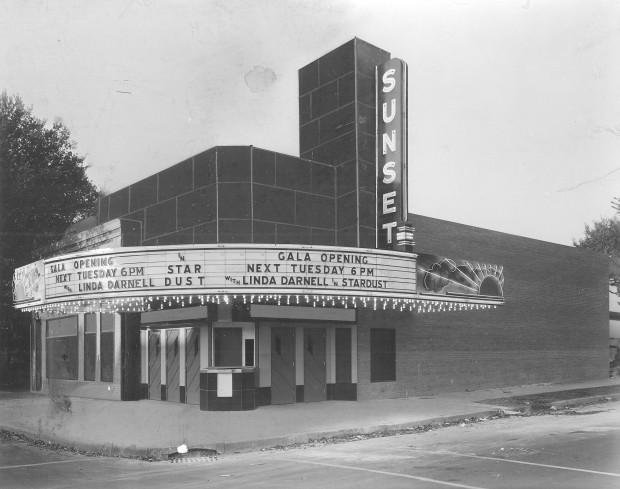 Showcase Cinemas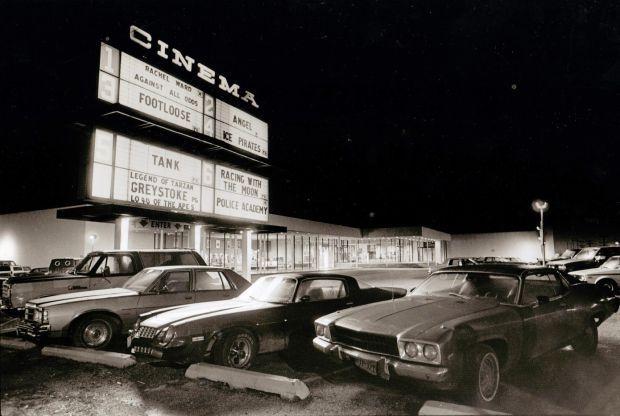 Showcase Cinemas, Davenport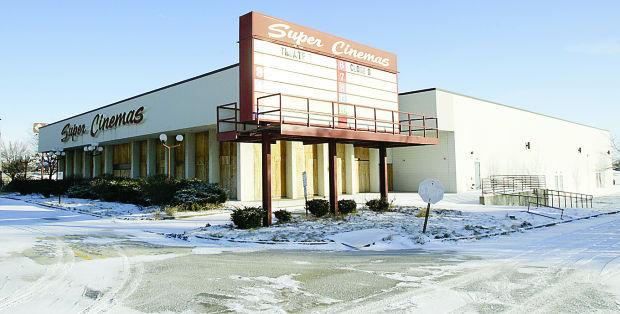 Showcase Cinemas, Davenport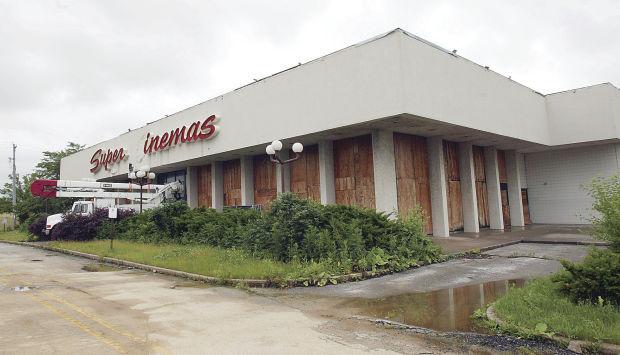 Showcase Cinemas, Davenport
Showcase Cinemas, Davenport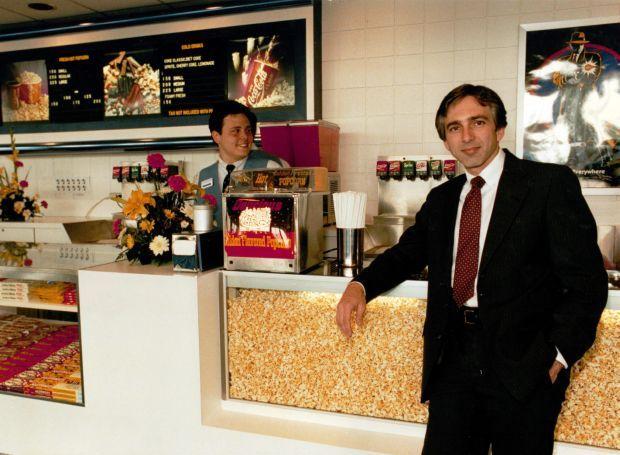 Showcase Cinemas, Davenport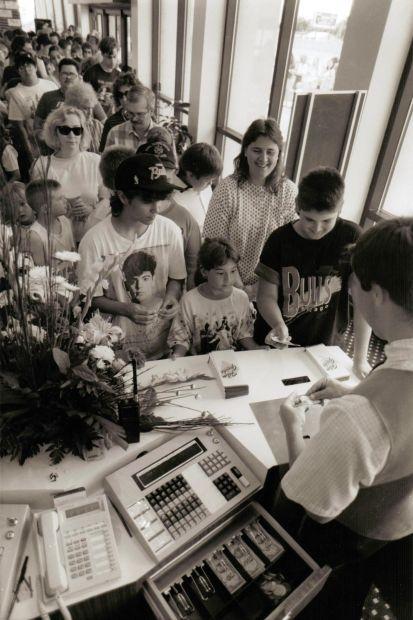 Showcase Cinemas, Davenport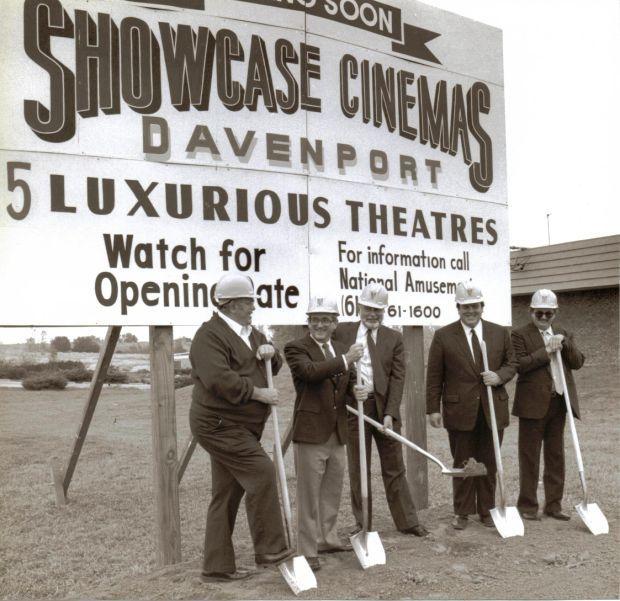 Showcase Cinemas, Davenport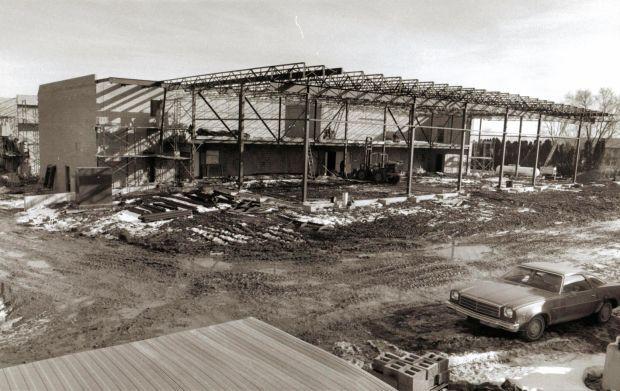 Showcase Cinemas, Davenport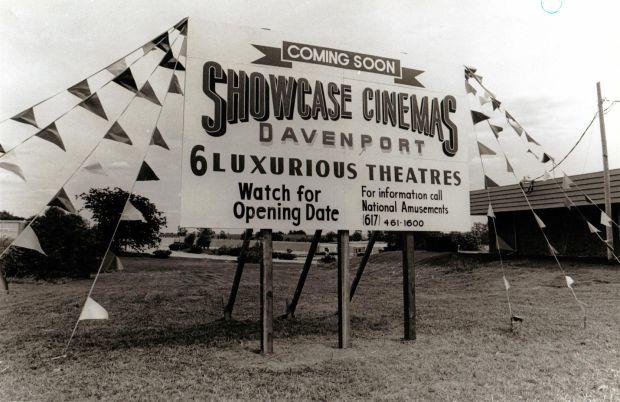 Showcase Cinemas, Milan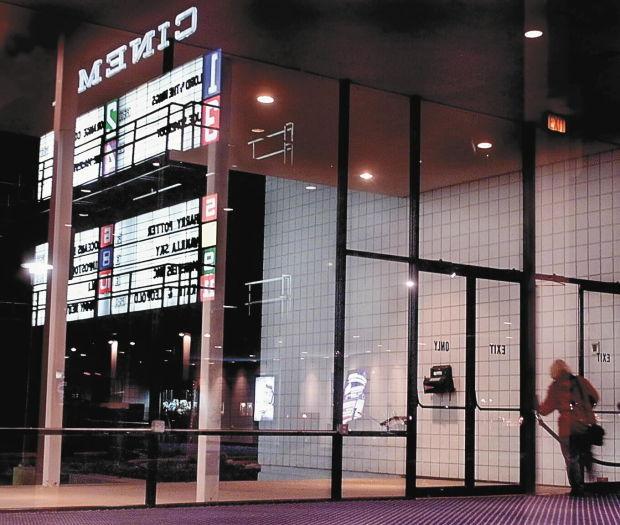 Showcase Cinemas, Milan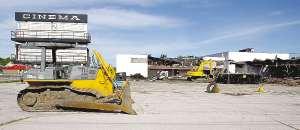 Showcase Cinemas, Milan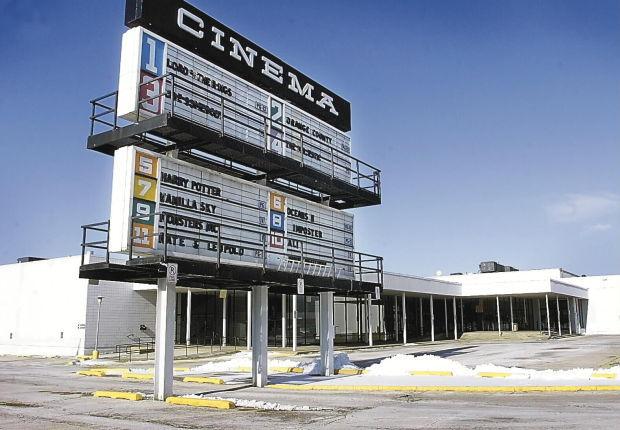 Showcase Cinemas, Milan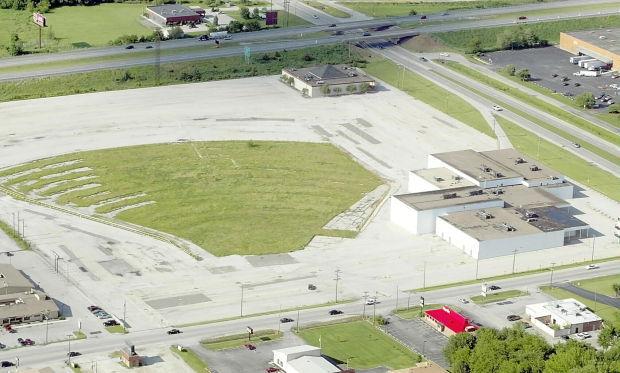 Showcase Cinemas, Milan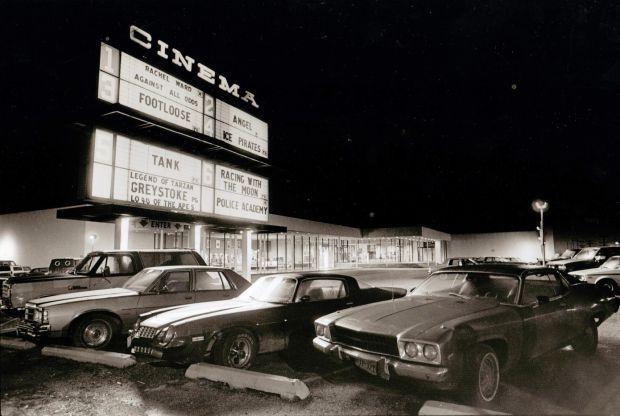 Showcase Cinemas, Milan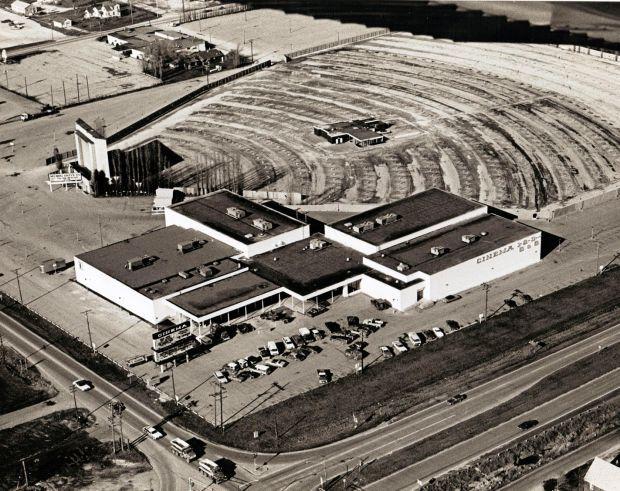 Old_Cinemas_LF_0010317A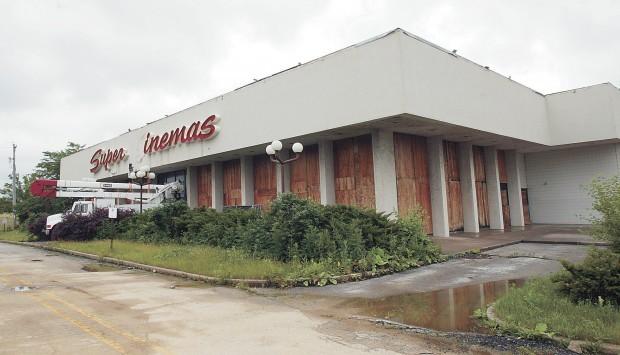 Old_Cinemas_LF_0010317A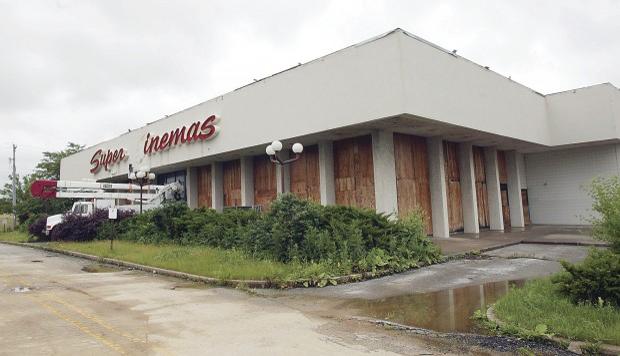 Showcase Cinemas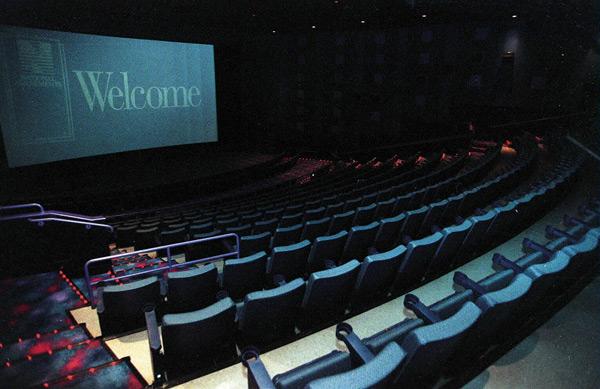 Showcast Cinemas 53