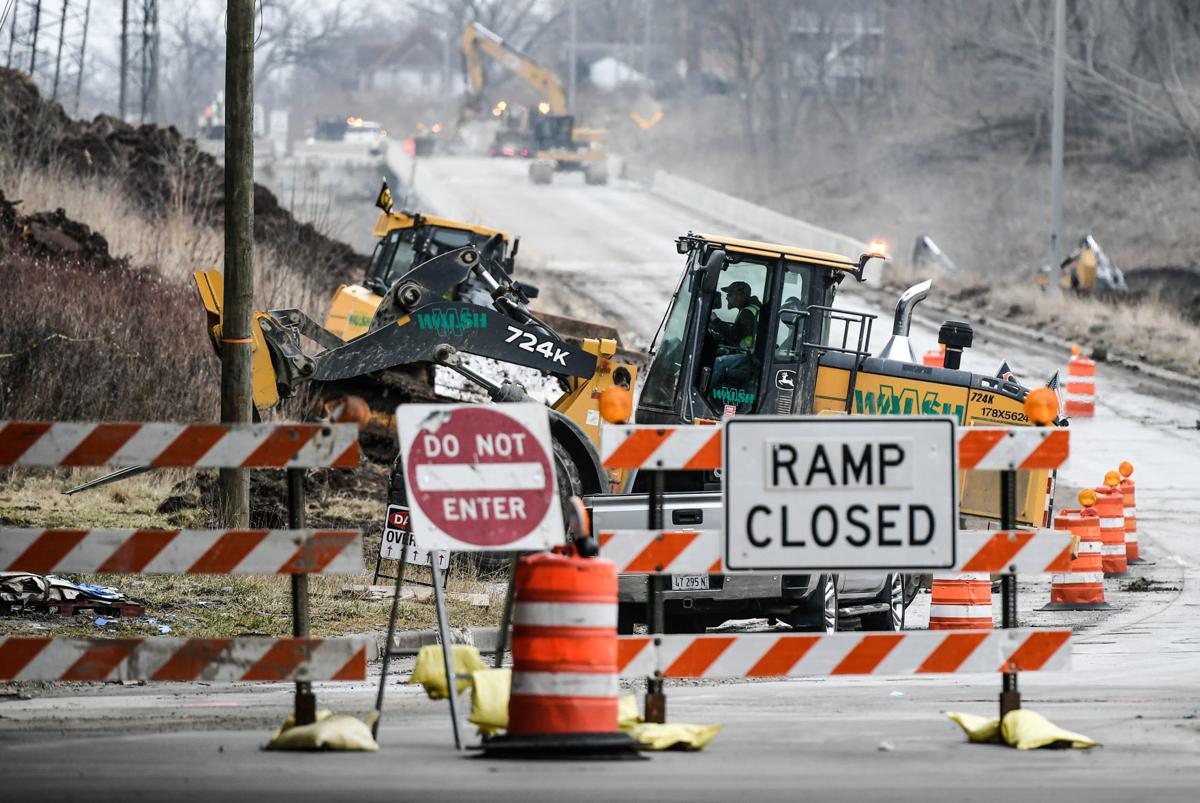 A good Tuesday to all. It's St. Patrick's Day across the county and Election Day in Illinois. We'll see plenty of sunshine today but with it comes the chance of rain.
Here are the weather details from the National Weather Service.
1. A high in the upper 40s
Today will be sunny with a high near 47 degrees.
Tonight there's a 30% chance of rain with a low around 36 degrees.
Wednesday rain is likely with a high near 50 degrees. The chance of precipitation is 100% with new precipitation amounts between a half and three quarters of an inch possible.
Wednesday night there is a 40% chance of rain and a low around 46 degrees.
2. Some Illinois voting sites might be affected by coronavirus
Today's Illinois primary election may be affected in Rock Island County as numerous election judges are refusing to show up due to coronavirus concerns. 
Rock Island County Clerk Karen Kinney said Monday the election is still being held, but some voting sites may have to close because of the shortage of election judges. 
The Illinois State Board of Elections mandates there be a minimum of five judges per site. Kinney said 15 judges have pulled out so far, creating a strain on the 38 voting centers across the county. Read more.
3. 'Fear of unknown' confronts Quad-City service industry as COVID-19 pandemic spreads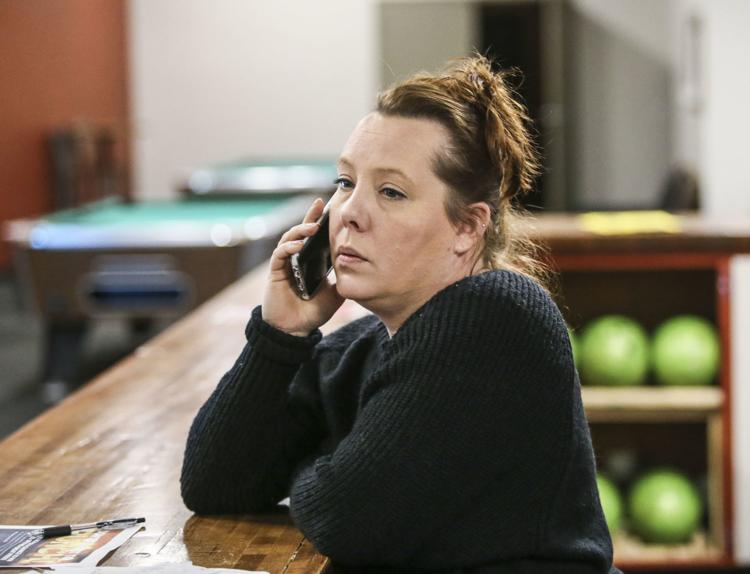 Jennifer Mathes was fielding calls every couple minutes Monday afternoon while also trying to keep up with breaking news bulletins that could affect her businesses.
"I went to sleep dealing with it. I woke up dealing with it," she said of the spreading COVID-19 disease.
Mathes, 38, is the general manager of Backyard Bowl and Abides Bar and Grill in Milan, as well as Big Swing Brewing Co. in The District of Rock Island. She is just one of many people who were left scrambling after Illinois Gov. J.B. Pritzker ordered bars and restaurants to close at 9 p.m. Monday until at least March 30.
That is part of an effort to slow the spreading COVID-19, or new coronavirus, that last week was labeled a pandemic. Read more.
4. Jumer's in Rock Island shut sdown for 2 weeks due to COVID-19; Rhythm City in Davenport to close for 14 days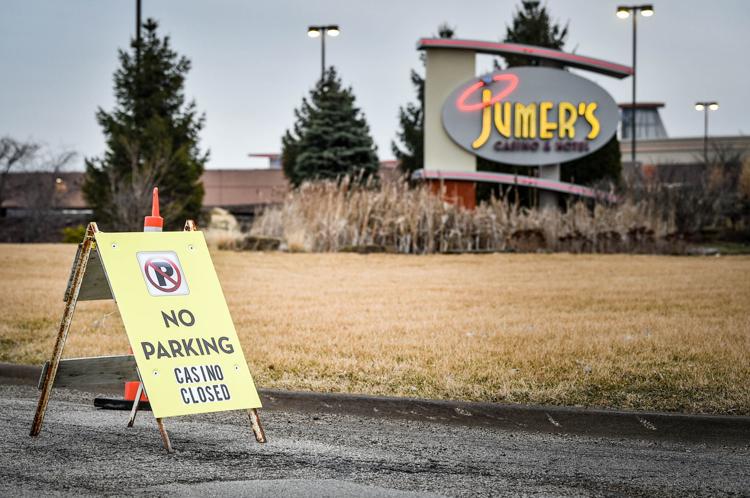 Jumer's Casino and Hotel's parking lot contained little more than one empty soda cup Monday morning. That's because the Rock Island casino, much like the rest of the state's facilities, were ordered to shut down for a two-week window beginning Monday.
The Illinois Gaming Board announced over the weekend that it has suspended all video gaming operations and gambling operations at all casinos until March 30 due to COVID-19. That also includes all of the state's thousands of video gaming terminals, or bar slot machines, that occupy bars, taverns and gaming parlors in the Land of Lincoln.
Meanwhile, Rhythm City Casino in Davenport is one of four casinos that voluntarily closed at 5 p.m. Monday.
Casinos in Riverside, Grand Falls and Altoona are also voluntarily closing at 5 p.m. Monday while Q Casino in Dubuque is discussing voluntarily closing Tuesday. Rhythm City's temporary closure will be for 14 days, mirroring what is happening in Illinois. Read more.
More on the Quad-Cities and coronavirus
• COVID-19: Bettendorf, Davenport, North Scott, Pleasant Valley schools close through April 10
5. Man dies after reported gunfire in East Moline, the third Quad-City shooting in the past four days
A 25-year-old man is dead after the third Quad-City shooting in the past four days.
Emergency responders were in the area of 51st Avenue and 11th Street, East Moline, in the area of Deerfield Woods Apartments, after a report of gunfire and a possible victim about 3:30 p.m. Monday.
The man was pronounced dead at Genesis Medical Center, Illini Campus, Silvis, said Rock Island County Coroner Brian Gustafson. An autopsy is tentatively scheduled for Wednesday. Read more.
Today's photo galler

y: Augustana's international students stay busy



Concerned about COVID-19?
Sign up now to get the most recent coronavirus headlines and other important local and national news sent to your email inbox daily.