A good Monday to all. Have we seen the last of winter? Maybe, but now we are transitioning into the spring flood season as several area rivers are expected to rise above flood stage. Here are the weather details from the National Weather Service.
1. Today's high will be near 39 degrees
Today will be mostly cloudy through mid-morning then gradually clearing with a high near 39 degrees and a low around 23 degrees.
Tuesday brings a  20 percent chance of rain after 1 p.m. and a high near 50 degrees.
Tuesday night there's an 80 percent chance of rain with thunderstorms after 1 a.m. The overnight low will be around 41 degrees. South winds will gust as high as 25 mph. New rainfall amounts between a quarter and half of an inch are possible.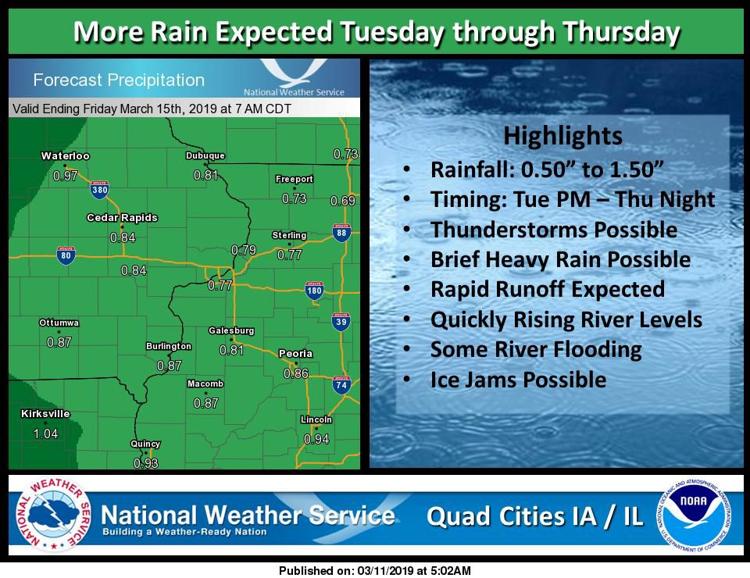 A Flood Warning continues for the Rock River at Moline until further notice.
Early today, the Rock  was at 11.4 feet and rising.  Flood stage is 12 feet.  No flooding is occurring and moderate flooding is expected. The river should rise above flood stage today and continue rising to 13.9 feet by Saturday. At 14 feet, water affects South Shore Drive and North Shore Drive in Moline west of the 27th Street bridge. Water limits access to homes on South Shore Drive east of the I-74 bridge. Water also affects portions of 60th Street south of John Deere Road.
There's also a  Flood Watch for the Wapsipinicon River near DeWitt until further notice. Early today the Wapsi was at 10.4 feet. Flood stage is 11 feet. Moderate flooding is possible. The river is expected initially to crest at 10.6 Monday then rise above flood stage Thursday evening. It will continue rising to 11.9 feet Friday.  This forecast is based on routed flow from upstream and snowmelt. Consequently there is limited confidence in the river reaching flood stage.
2. Road work updates for I-74 bridge project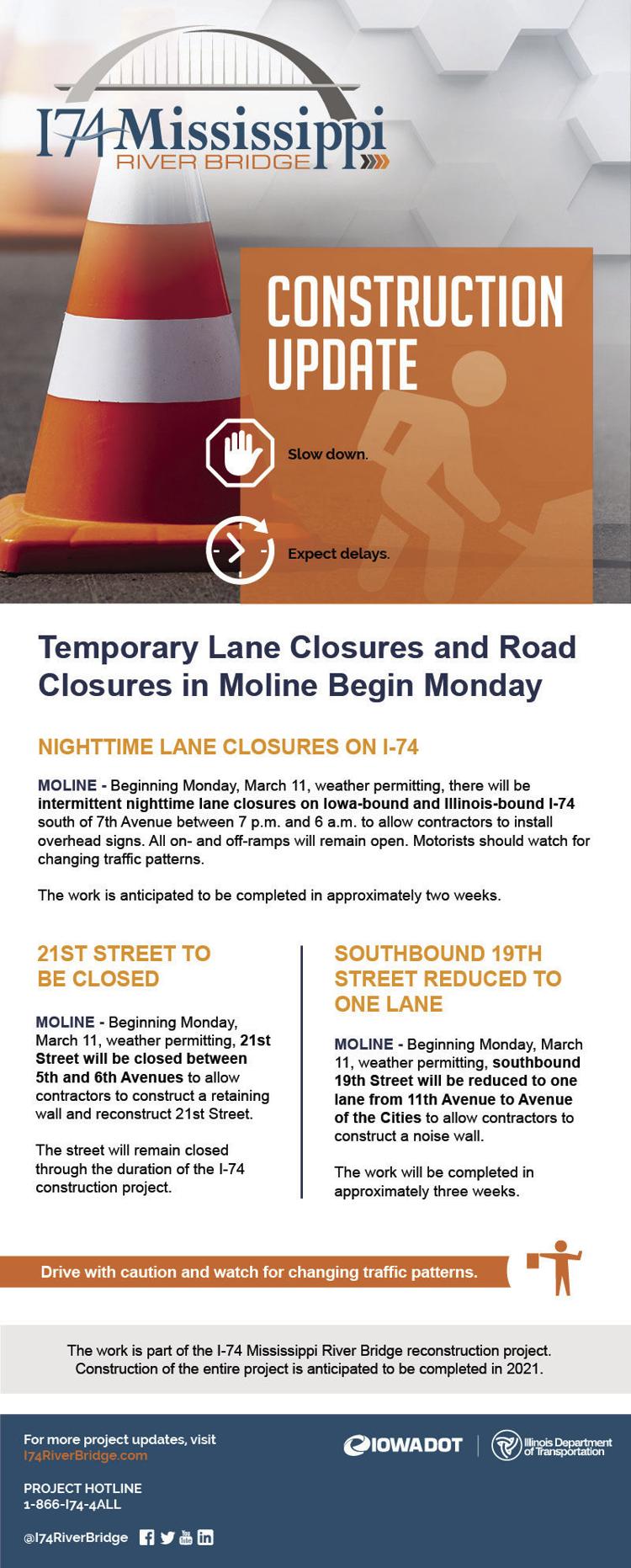 • Nighttime lane closures on I-74: Beginning today there will be intermittent nighttime lane closures on Iowa-bound and Illinois-bound I-74 south of 7th Avenue in Moline between 7 p.m. and 6 a.m. to allow contractors to install overhead signs. All on- and off-ramps will remain open. Drivers should watch for changing traffic patterns.  The work is anticipated to be completed in about two weeks.
• 21st Street to be closed: Beginning today, weather permitting, 21st Street in Moline will be closed between 5th and 6th avenues to allow contractors to construct a retaining wall and reconstruct 21st Street. The street will remain closed through the duration of the I-74 construction project.
• Southbound 19th Street reduced to one lane: Beginning today, weather permitting, southbound 19th Street in Moline will be reduced to one lane from 11th Avenue to Avenue of the Cities to allow contractors to construct a noise wall. The work will be completed in about three weeks.
• Calvert Drive to be permanently closed: Beginning today, weather permitting, Calvert Drive between 14th Street and Kimberly Road in Bettendorf will be permanently closed to accommodate a new configuration of the I-74 interchange in Bettendorf.
• Brown Street closed to through-traffic: Beginning today, weather permitting, Brown Street in Bettendorf will no longer have access to and from 14th Street for the duration of the I-74 River Bridge construction project.
• New traffic configuration on Iowa-bound I-74 Exit 4: Beginning today, weather permitting, there will be a new traffic configuration on the Iowa-bound I-74 Exit 4 (Grant Street/U.S. 67). The off-ramp will be temporarily closed at night between Monday and Tuesday to allow the contractors to restripe the ramp. Drivers should drive with caution and watch for changing traffic patterns.
• Beginning today, the two eastbound lanes of E. Locust Street between Esplanade and Mississippi avenues will be closed for water/sewer repairs. Traffic will be routed head-to-head in the westbound lanes. Work is estimated to be complete on or by Friday.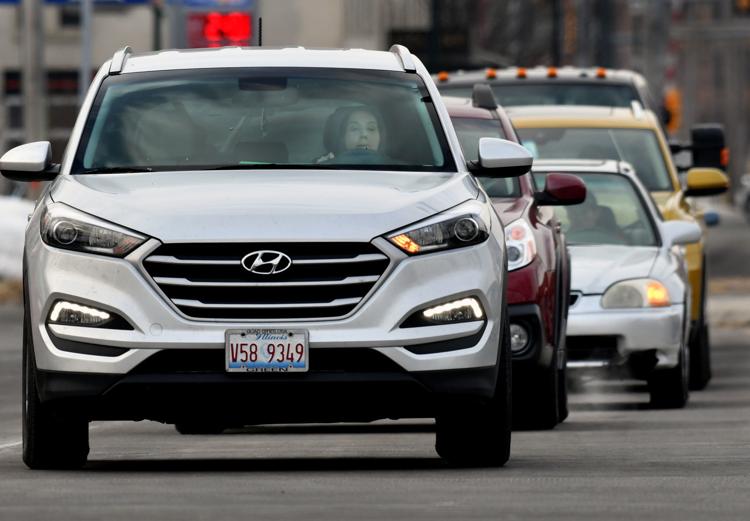 3. Snowstar hosts 2019 Slush Pit competition
4. As dilapidated buildings are cleared out, former tenants seek new homes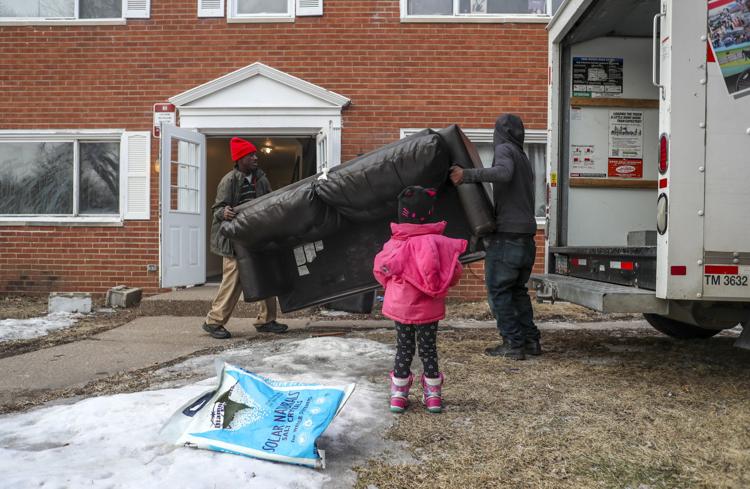 Charles Ray says he's sleeping in his truck these days. 
Until Friday morning, he lived in the same cramped, one-bedroom apartment that he's had for the last 16 years. With the help of his son and his son's girlfriend, all of his things have been put in storage until he moves into a new place, which he expects to happen within two weeks.
"I'm better off than some of these guys that got kicked out up there," Ray said Friday, a few hours after he was forced to move out with all of his possessions. "They ain't got no place to go and they ain't got no vehicle to sleep in."
Ray, a 76-year-old Army veteran, is one of at least a dozen people who as of this week still lived in seven now-shuttered apartment buildings near Davenport's Junge Park. The buildings are part of an ongoing bankruptcy case that concerns scores of rental properties across the Quad-Cities.
Last inspected by city officials in August, Ray's building and the others have recently fallen into major disrepair. When a cold snap brought sub-zero temperatures to the region last month, a boiler in one 24-unit building blew, spraying water onto electrical panels and forcing an emergency evacuation. Residents have also reported loss of heat, electricity and water over recent weeks. And they say criminals have broken in on several occasions, seeking shelter or scrap metal.
In early February, city officials ordered Ray's building and the other six to be vacated within 30 days — a condition many tenants say they learned of only when the main doorways were placarded with ominous signs warning them to leave under threat of fine or jail. On Friday morning, public works employees and police were on site to fulfill that promise while contractors boarded up windows with plywood sheets.
The road that led the city to shutter the buildings is long and complicated. But over the last few months, the rental license for the buildings has lapsed, city inspectors were not able to finish their checks and several safety hazards have been raised.  Read more.
5. Bettendorf woman tends 100s of houseplants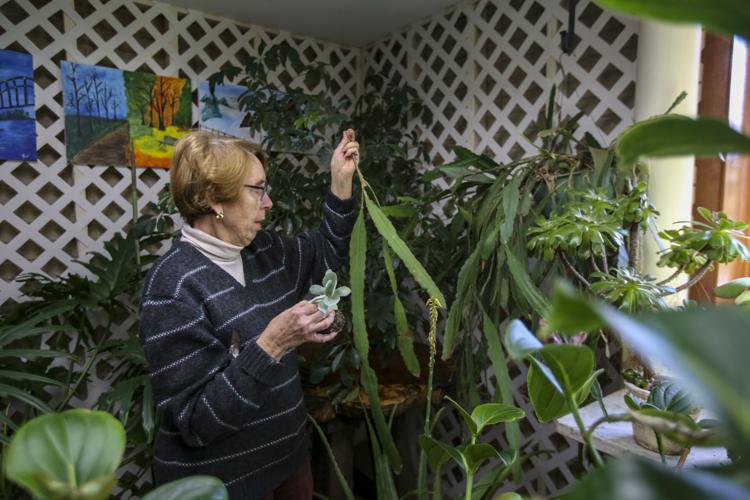 They are not all beautiful, at least in the usual sense.
While an over-wintering geranium growing in Perrine West's basement greenhouse is full, lush and blooming, standing on a nearby table is a pot supporting just one pale, bare stalk.
The stalk looks forlorn, dead. But West of Bettendorf is keeping it because a small bud of green growth has pushed one side. West does not throw plants away simply because they cease being beautiful.
For West, there is much more to plants than serving as an attractive prop in home decor.
First, there's the beauty one sees up close. As West shows off her collection of rhizomatus begonias — so-called because they sprout from a thick, fuzzy stem-like structure, or rhizome, which grows on the surface of the soil — she points out unusual characteristics. One has textured leaves that might remind one of an alligator's back. Another has little red hairs bristling from its green stem. Another's leaves curve out in a way that reminds West of a chambered nautilus.
There is surprise. Within the past month, bright yellow flowers burst forth from an aloe, a succulent people may be familiar with because liquid from its leaves soothes burns. Read more.