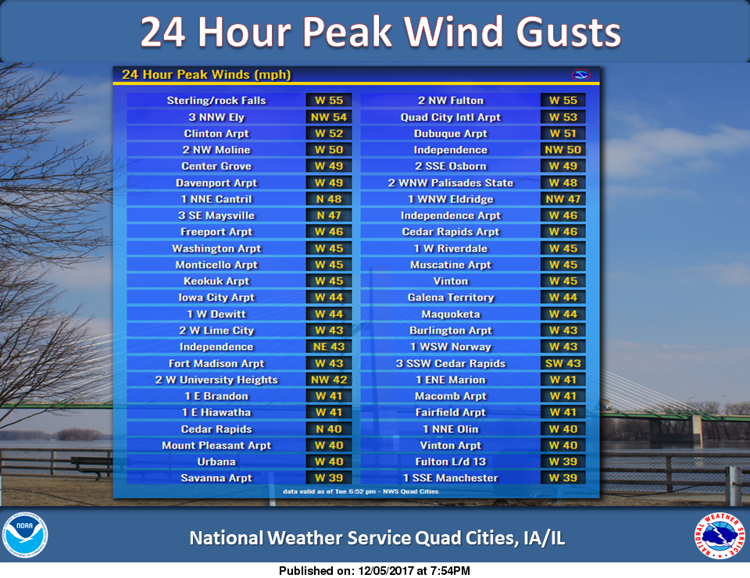 A good Wednesday to all. Things calm down a tad today, but it will still be breezy with flurries later today.
Here are the weather details from the National Weather Service.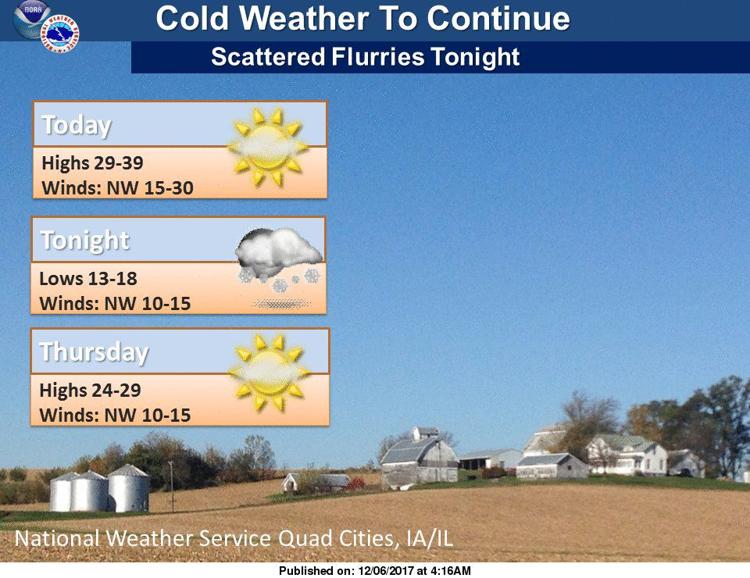 Today will be sunny and breezy with a high near 33 degrees. West winds between 10 to 20 mph will gust as high as 25 mph.
Tonight there's a chance of flurries between midnight and 3 a.m. Skies will be partly cloudy with a low around 16 degrees.
Thursday will be mostly sunny with a high near 26 degrees and a low around 15 degrees. 
2. Moline mayor released from intensive care after accident
After spending the night in the intensive care unit, Moline Mayor Stephanie Acri said Tuesday that she hopes to be released from the hospital soon.
The first-term mayor and former alderwoman was involved early Monday in a two-vehicle crash at Moline's 7th Street and 34th Avenue. She sustained broken ribs and pelvic fractures. Read more.
3. Development on the horizon for Davenport's riverfront
It may not look like much, but the Davenport riverfront has undergone a major transformation in the last two years.
The departure of the Rhythm City Casino barge and Treble Clef boat have opened up the city's canvas and the opportunity for exciting possibilities for the coming future.
This year marked the development of design guidelines and the concept of a flex space for food trucks and events across from the Radisson Quad-City Plaza, but the next fiscal year promises to see the construction of the first pieces of the riverfront puzzle. Read more.
4. Charges filed against woman for shaking infant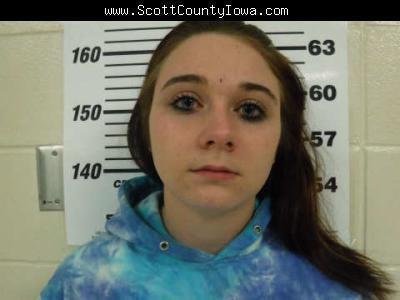 A Walcott woman is facing child endangerment charges alleging she shook a 6-month-old child hard enough to cause brain bleeding, Walcott Police said.
Rachel Elizabeth Steahr, 18, of 441 W. James St., Apt. 3 is charged with two counts of child endangerment resulting in serious injury. Read more.
5. Parolee arrested for peddling methamphetamine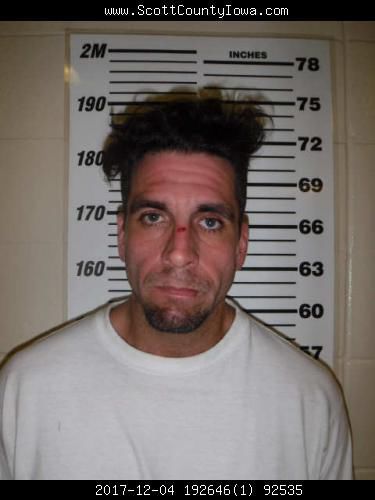 Davenport man on parole since September on drug possession and delivery convictions has been arrested by Davenport police for peddling methamphetamine.
Eric James Newman, 41, of 1104 E. 13th St., was arrested early Monday by agents of the Davenport Police Department's Tactical Operations Bureau. The agents were conducting an investigation into the distribution of crystal methamphetamine in the city. Read more.
6. 6 foodie things to do this month around the Q-C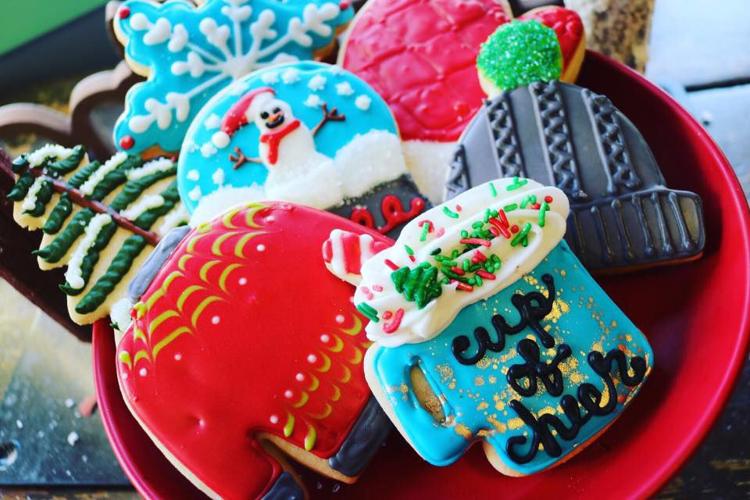 Happy December, foodies! This month's calendar is full of holiday-themed food and drink to-dos and food reporter Amanda Hancock rounded up a few of them for you (hint: there's a few chances to decorate cookies for Santa). Read on for six foodie things to do in December around the Quad-Cities and get in the festive spirit via festive eats. Read more.