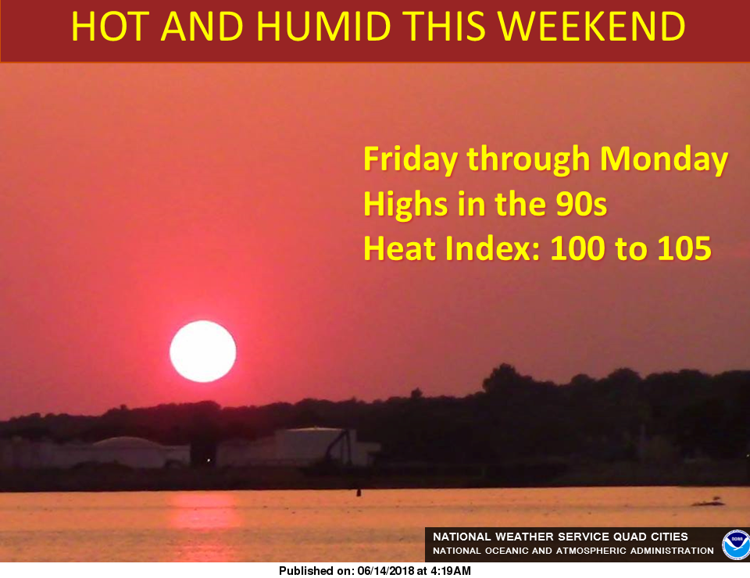 A good Thursday to all. Showers are possible today then comes some weekend heat. Here are the weather details from the National Weather Service.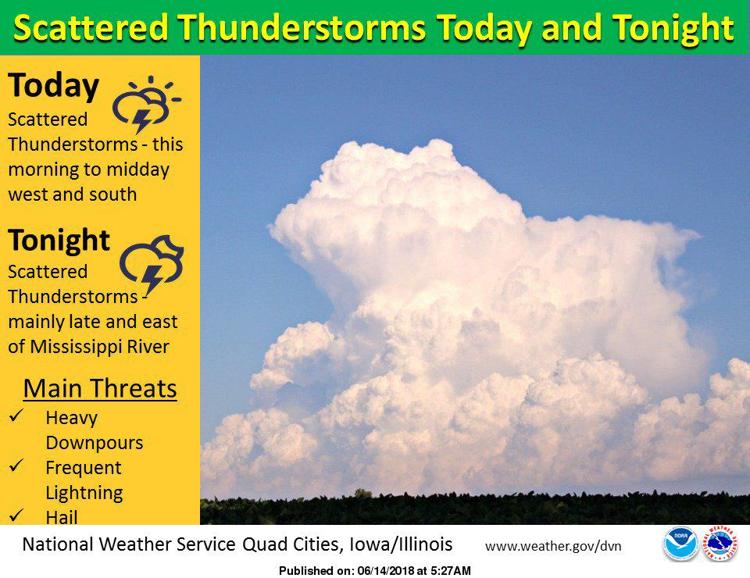 The Quad-City area is under a NWS "Hazardous Weather Outlook."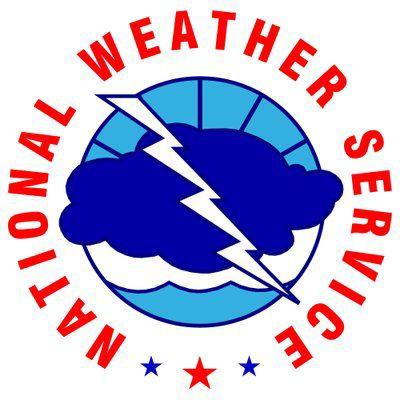 Here's what it says: "Scattered thunderstorms will affect areas mainly west of the Mississippi River this morning. A few of the stronger storm cells may produce small hail, as well as frequent cloud to ground lightning.
"More thunderstorms will be possible later tonight mainly after midnight and east of the Mississippi River. Hail, lightning and locally heavy downpours will be the primary threats with these late night storms.
"Hot and humid conditions are expected Friday through Monday with daytime highs in the 90s and overnight lows in the 70s. Resulting heat-index readings may reach 100 to 105 in the afternoon and evening hours.
"Thunderstorms are possible Friday morning over northwest Illinois.
"Severe weather is not expected.
"Thunderstorms are possible Monday, Tuesday, and Wednesday. It is too soon to determine the potential for severe weather."
---
TODAY'S FORECAST: For the Quad-Cities, there's a 40 percent chance of showers and thunderstorms between noon and 4 p.m. Skies will be partly sunny with a high near 82 degrees.
Tonight: There's a 30 percent chance of showers and thunderstorms after 4 a.m. Skies will be mostly cloudy with a low around 67 degrees.
Friday: There's a 30 percent chance of showers and thunderstorms before 7 a.m. Skies will be mostly sunny with a high near 92 degrees and a low around 73 degrees.
Saturday and Sunday: Skies will be sunny with a high near 94 degrees and a low around 75 degrees.
A flood warning remains in effect until further notice for the Wapsipinicon River near DeWitt.
Earlier today, the river was at 11.1 feet and rising. Flood stage is 11 feet. Minor flooding is occurring and moderate flooding is forecast. The Wapsi is expected to rise to 12 feet Saturday morning, then begin falling.
At 12 feet, water affects residences along the river between Wheatland and Calamus. Water affects businesses along the river near Calamus.
A flood warning also continues for the Cedar River at Conesville in Muscatine County until Monday.
Earlier today the Cedar was at 12.2 feet and rising.  Flood stage is 13 feet. No flooding is occurring and minor flooding is forecast.
The Cedar is expected to rise above flood stage this morning and continue rising to 14.5 feet Saturday morning. The river will fall below flood stage Monday. 
At 14.5 feet, water affects residences along Iowa 22, Hoot Owl Junction and Elder Avenue south of Iowa 22.
2. 1 found seriously injured after shots-fired call  in Davenport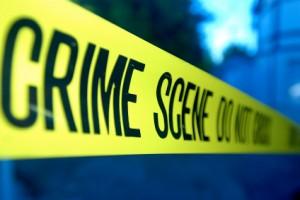 One person is in an Iowa City hospital with life-threatening injuries after being found late Wednesday in a shots fired investigation.
Davenport police were called at 11:56 p.m., Wednesday, to the 1400 block of West 14th Street regarding several reports of shots fired, police said in a news release.
A short time later one person with life-threatening injuries was located in the 1300 block of Fillmore Street, police said.
That person was transported to Genesis Hospitals and  later flown to the University of Iowa Hospital in Iowa City.
Detectives are on scene and investigating.
No other details are being released at this time.
Police are asking that anyone with information regarding this incident is encouraged to "DO WHAT'S RIGHT" and call the Davenport Police Department at 563-326-6125 or submit an anonymous tip via our mobile app entitled "CityConnect Davenport, IA."
3. What's with water line insurance solicitations?
A Times reader wants to know: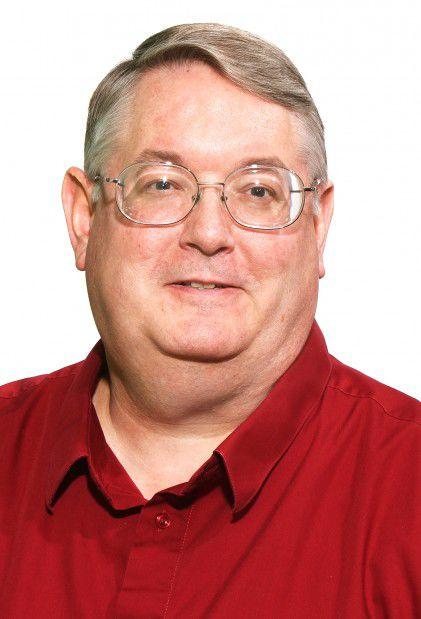 "Over the past several years, I repeatedly get a letter from Decker Ploehn, City Manager of Bettendorf, asking me to buy water line insurance. The letter comes in a City of Bettendorf envelope and looks very official. Is the City of Bettendorf now selling insurance? The letter refers me to a company called Service Line Warranties of America. Does the city or Mr. Ploehn get some sort of "kick-back" on the policies that are sold? I think this is the fifth such letter I have received. How much has the city spent on postage from these solicitations?"
4. Amanda's picks: 6 things to do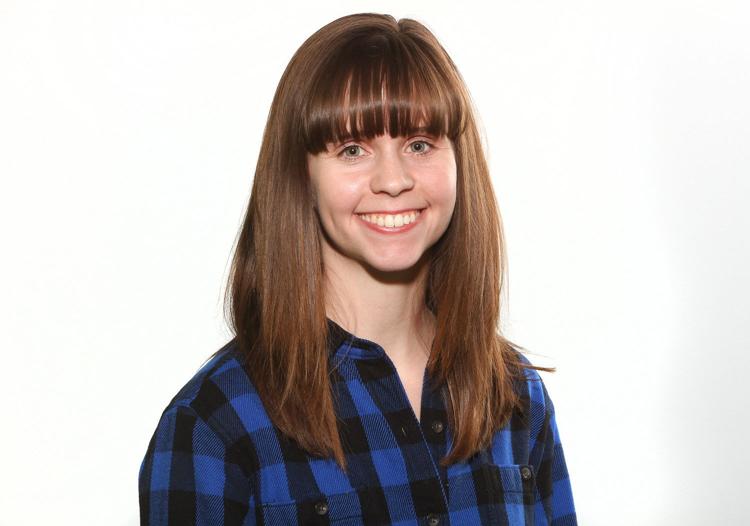 Check out entertainment reporter Amanda Hancock's top six choices for fun this weekend. Read more.
5. Big things happening in the Quad-Cities
A downtown Davenport landmark has been sold, a popular new eatery is rumored to be coming to the Quad-Cities,  new retail space is going up across the street from Toys R Us and the old Wacky Waters is up for sale.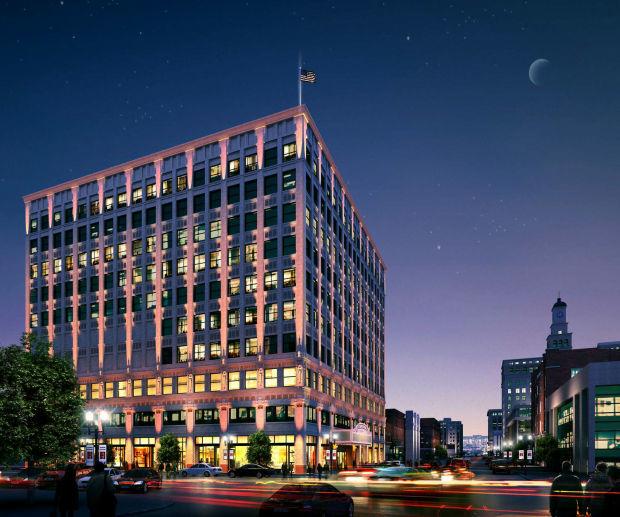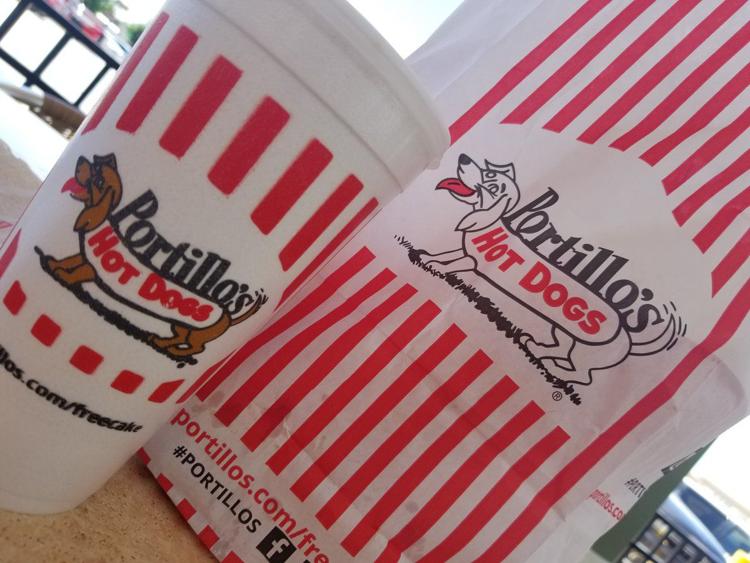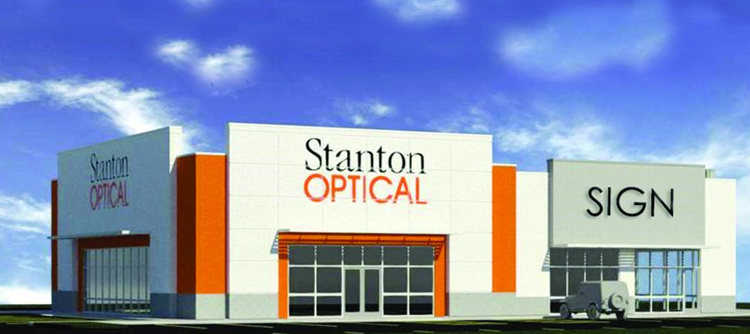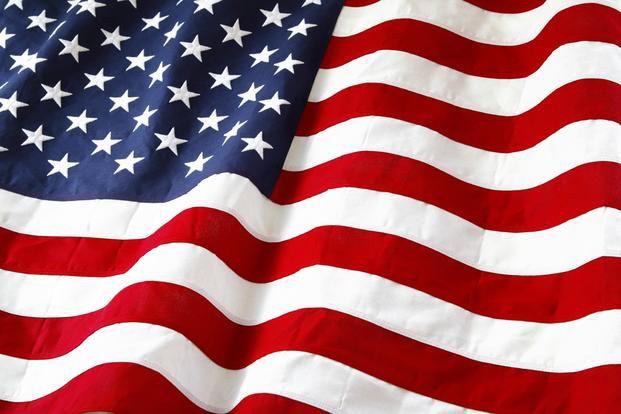 • From 8-9 a.m. today, 200 flags held by volunteers will fly across the spans of the Talbot Memorial Bridge (Centennial Bridge) in honor of veterans, military and the United States.
Suggested spectator viewing spots are Modern Woodmen Park third base line seats (free admission), LeClaire Park in Davenport and Schwiebert Riverfront Park in Rock Island.
Sponsors are Healing Heroes in the Heartland, Davenport American Legion, Patriot Guard Riders, Q-C Morning Optimist Club, Q-C Noon Optimist Club, Modern Woodmen Park, Modern Woodmen, and the cities of Rock Island and Davenport.
• Also, the Moline Parks and Recreation Department is inviting everyone to celebrate Flag Day (today) from 6:30 p.m. to 7:30 p.m. at Moline Memorial Park Cemetery. The cemetery is located at 5001 34th Ave.
The evening features patriotic music by Big River Brass Band and retrieval of the American Flag, which will be performed by the Moline American Legion Post 246 Honor Guard. Refreshments will be available.
Attendees are reminded to bring their own lawn chair and bug spray.
While Flag Day was celebrated in various communities for many years, it was not until August 3, 1949, that President Harry S Truman signed an Act of Congress designating June 14 of each year as National Flag Day.
Today's photo gallery:

River Bandits defeat LumberKings



061318-qct-bandits-lumberkings-001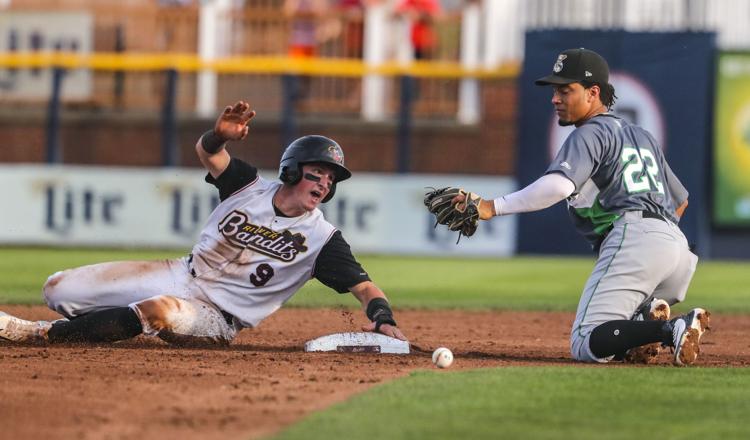 061318-qct-bandits-lumberkings-002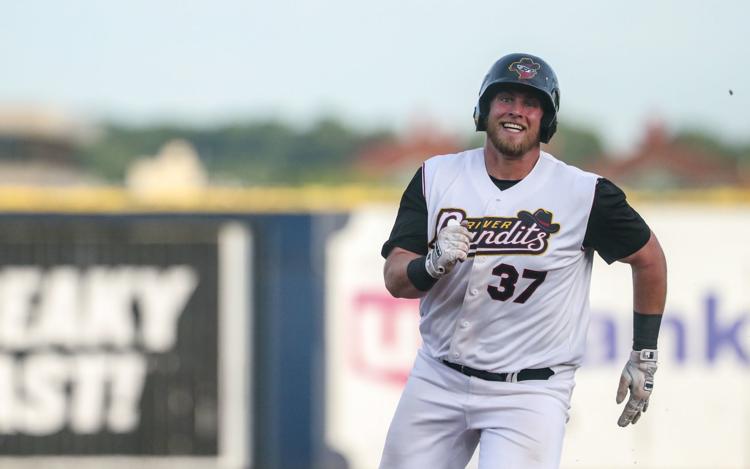 061318-qct-bandits-lumberkings-003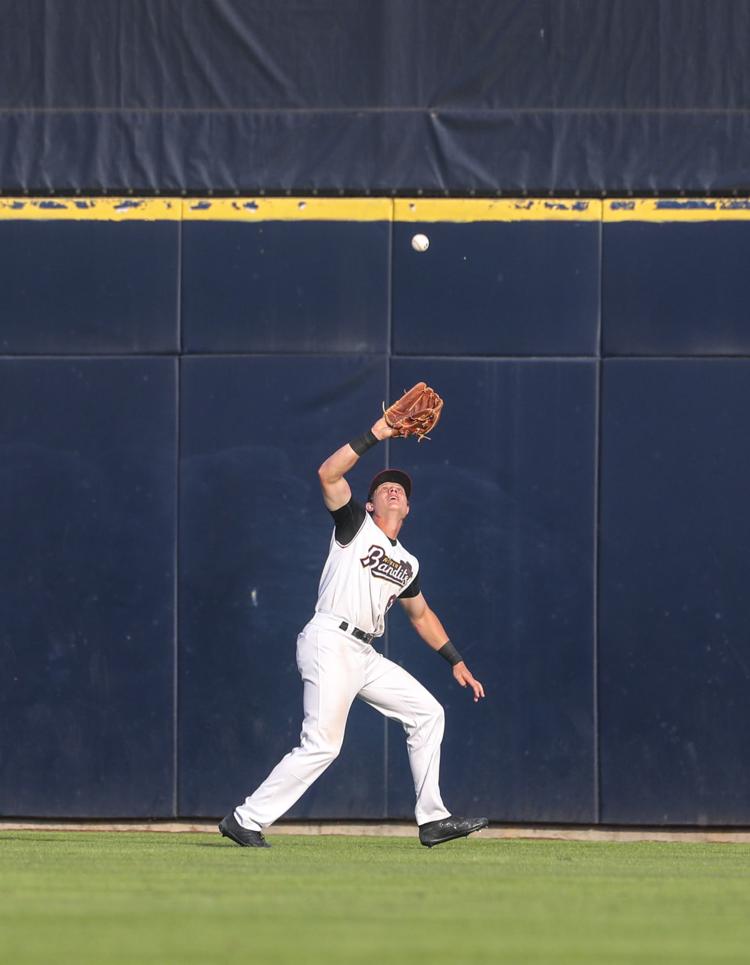 061318-qct-bandits-lumberkings-004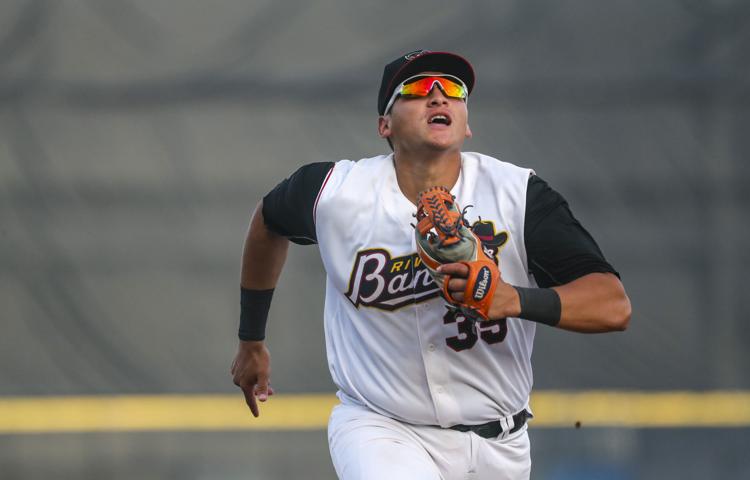 061318-qct-bandits-lumberkings-005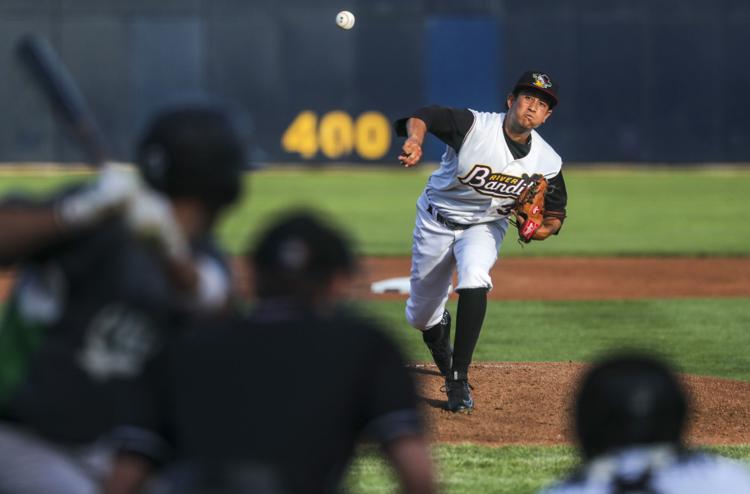 061318-qct-bandits-lumberkings-006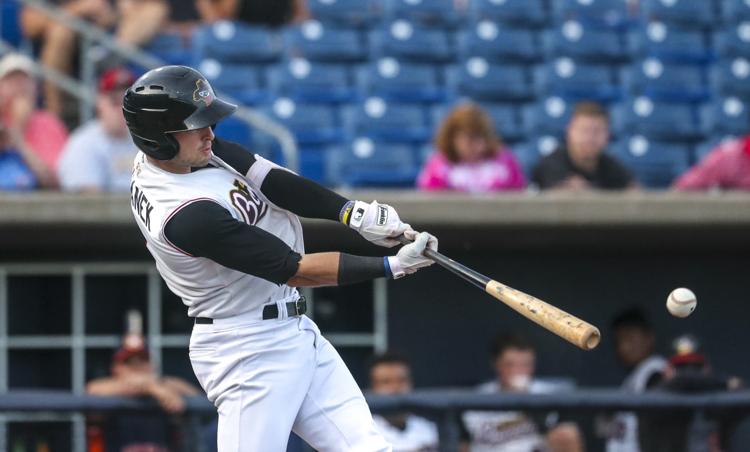 061318-qct-bandits-lumberkings-007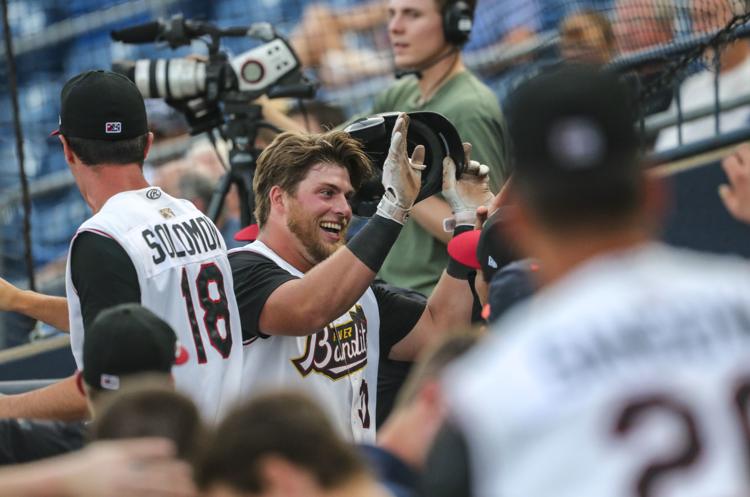 061318-qct-bandits-lumberkings-008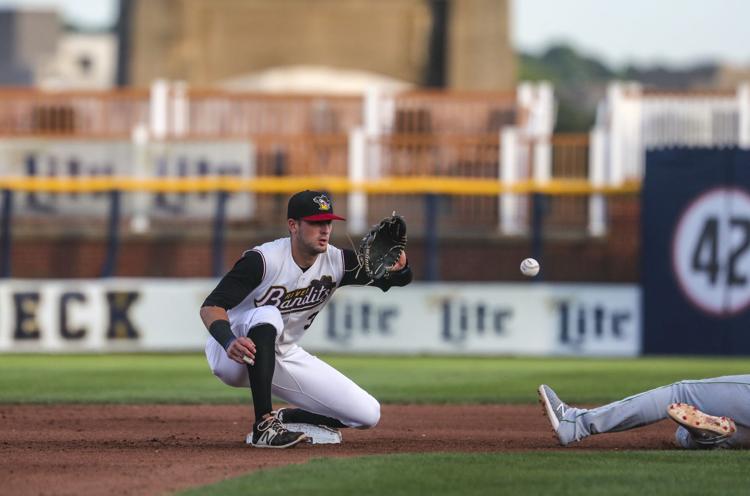 061318-qct-bandits-lumberkings-009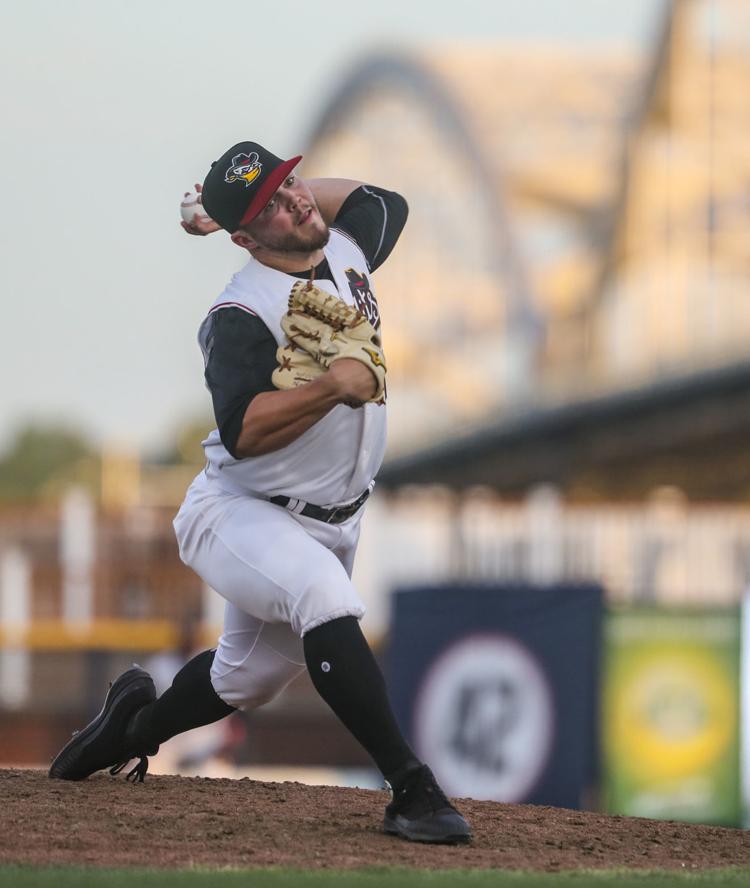 061318-qct-bandits-lumberkings-010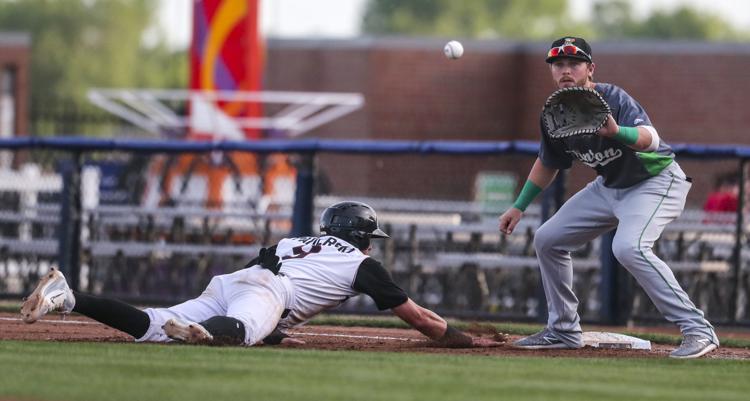 061318-qct-bandits-lumberkings-011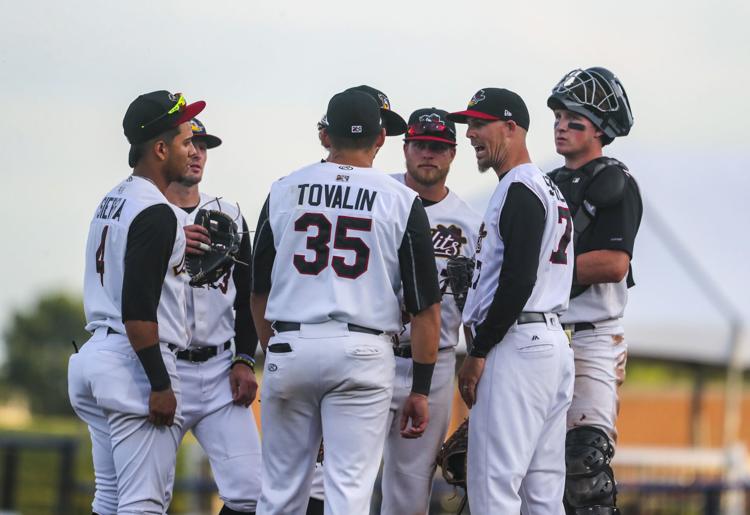 061318-qct-bandits-lumberkings-012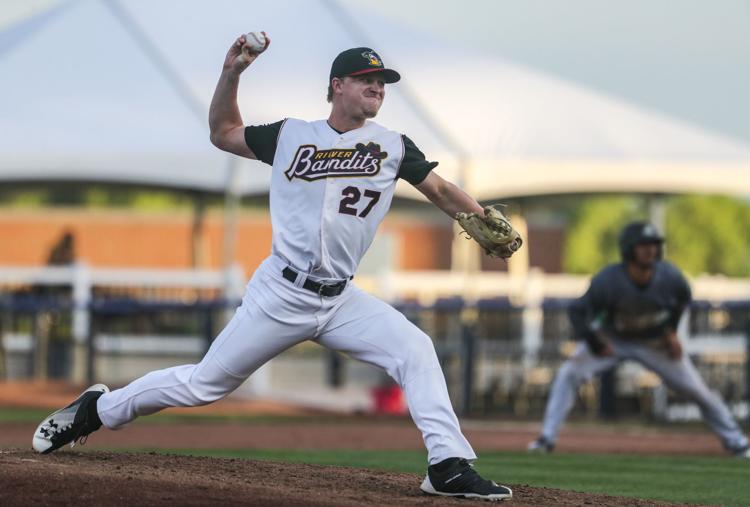 061318-qct-bandits-lumberkings-013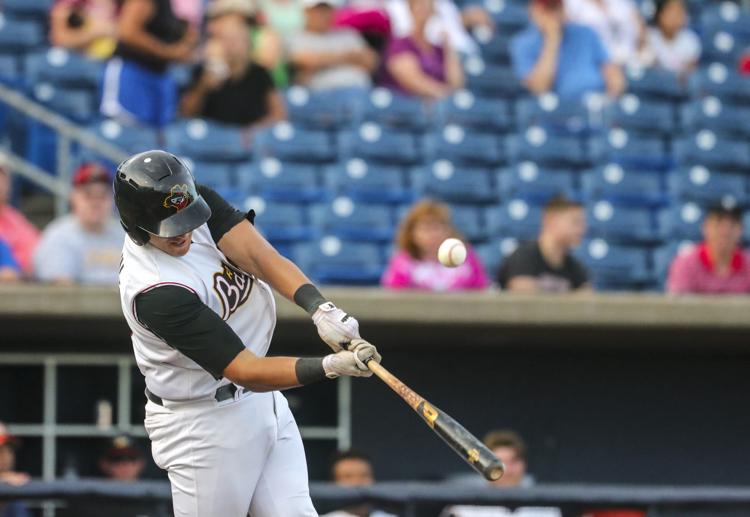 061318-qct-bandits-lumberkings-014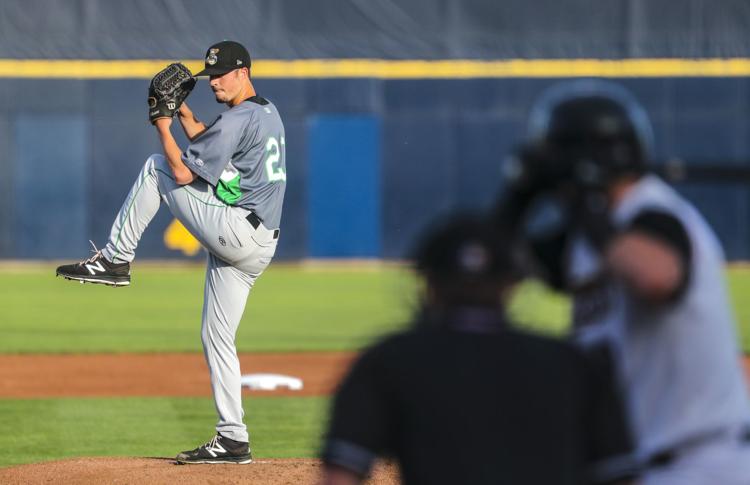 061318-qct-bandits-lumberkings-015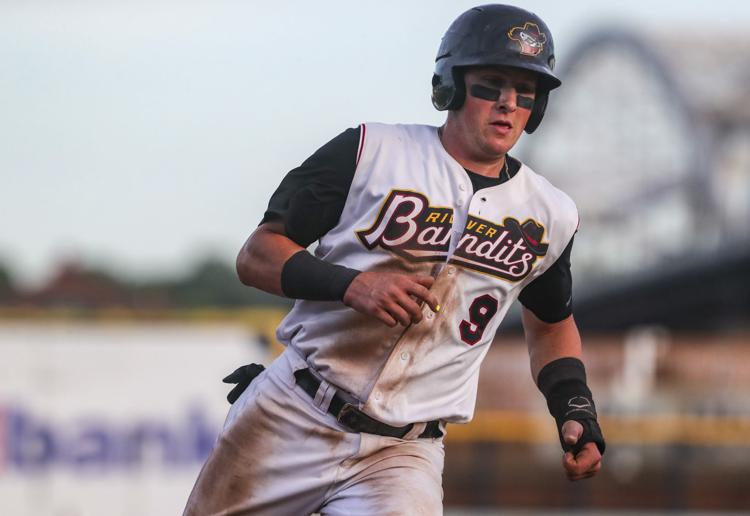 061318-qct-bandits-lumberkings-016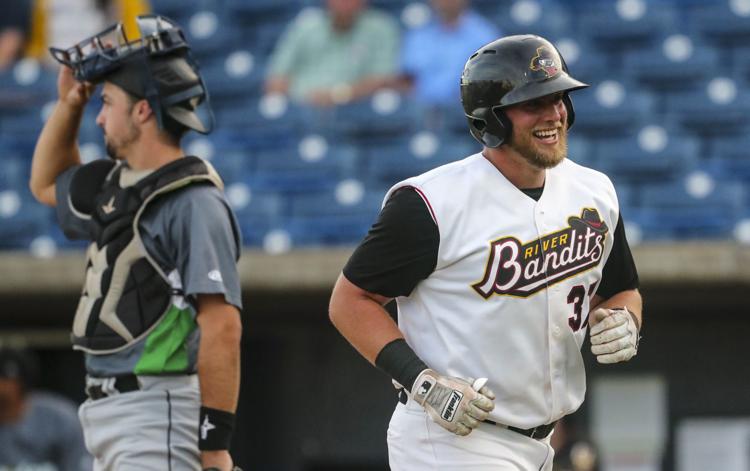 061318-qct-bandits-lumberkings-017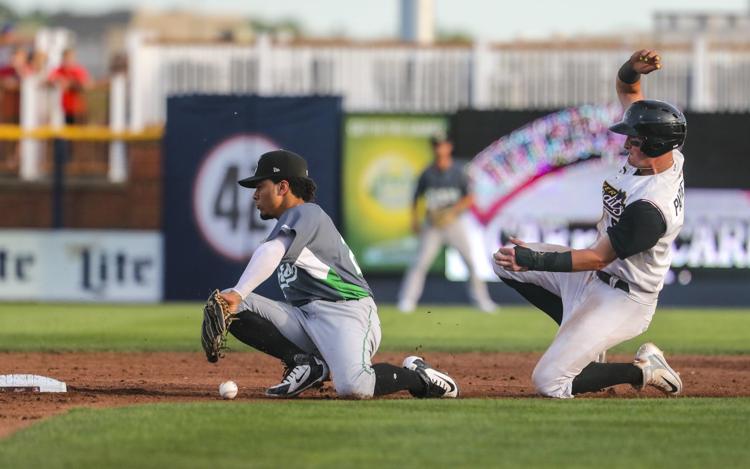 061318-qct-bandits-lumberkings-018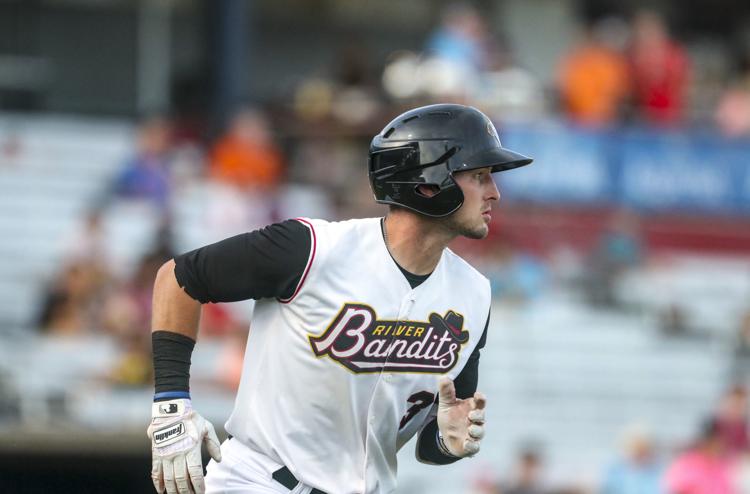 061318-qct-bandits-lumberkings-019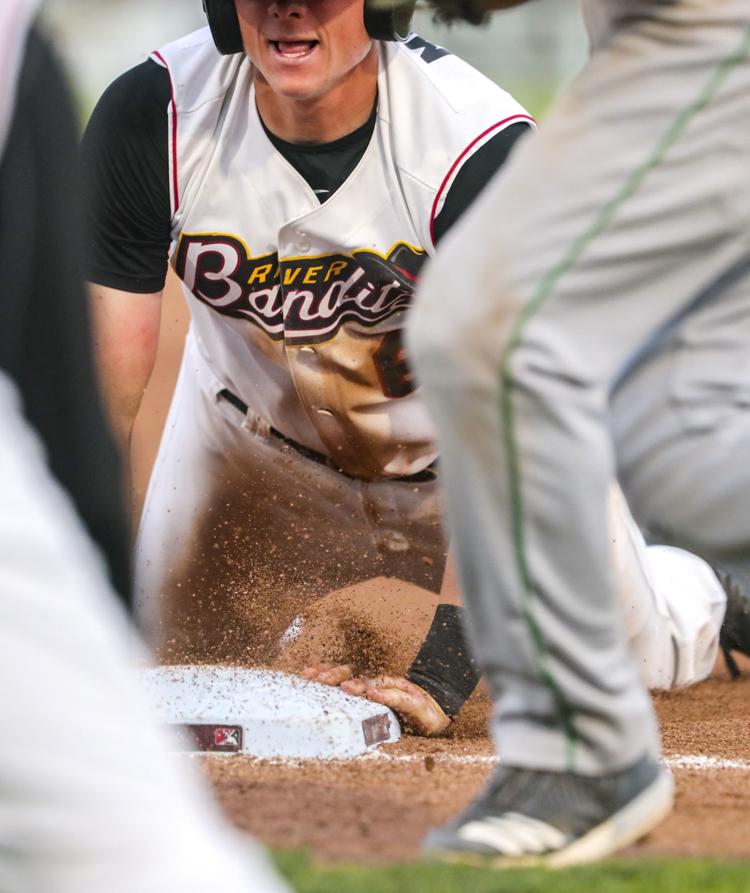 061318-qct-bandits-lumberkings-020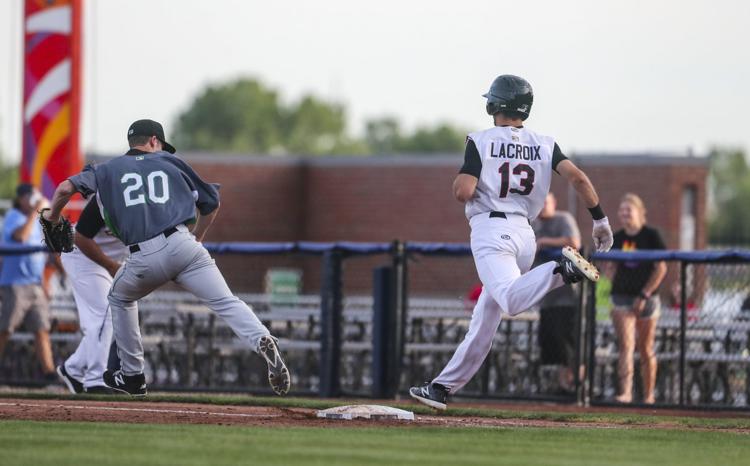 061318-qct-bandits-lumberkings-021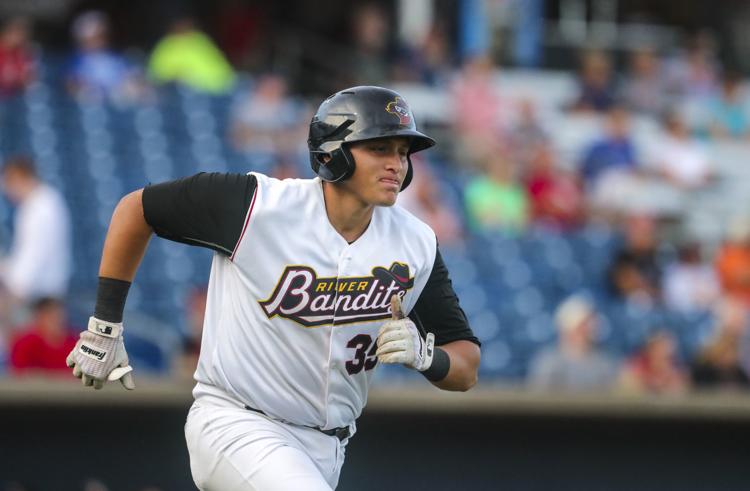 061318-qct-bandits-lumberkings-022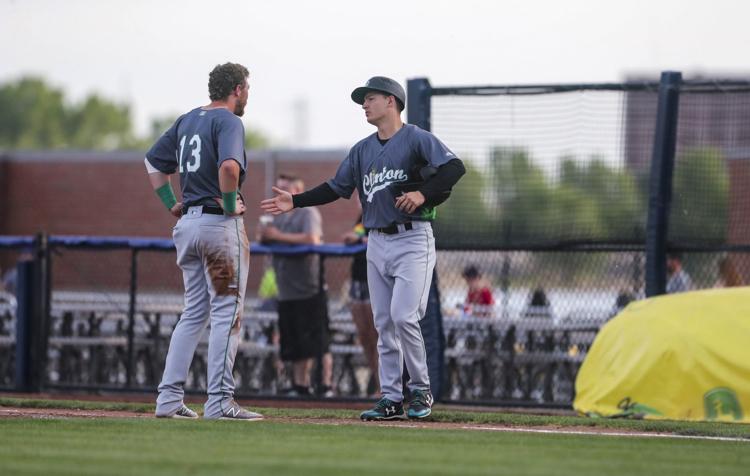 061318-qct-bandits-lumberkings-023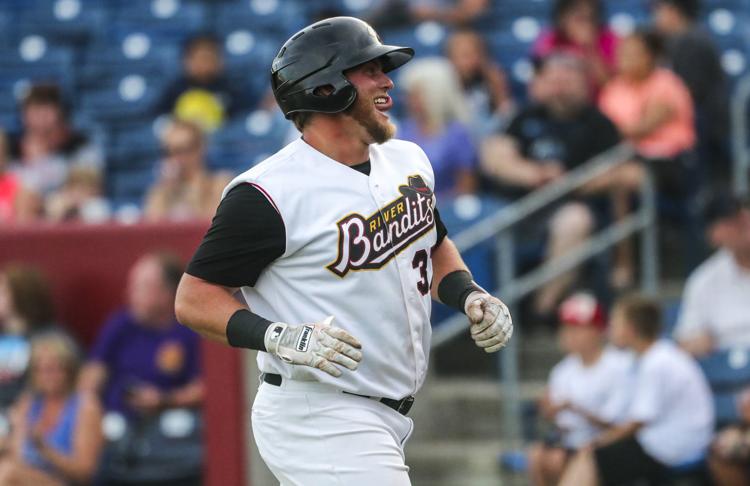 061318-qct-bandits-lumberkings-024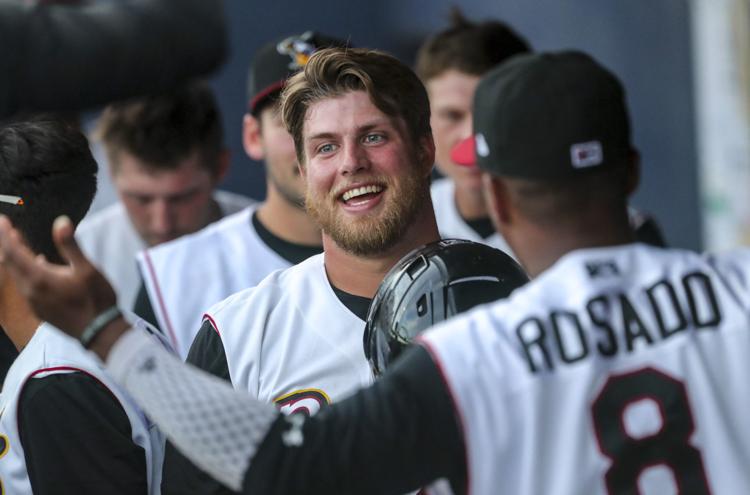 061318-qct-bandits-lumberkings-025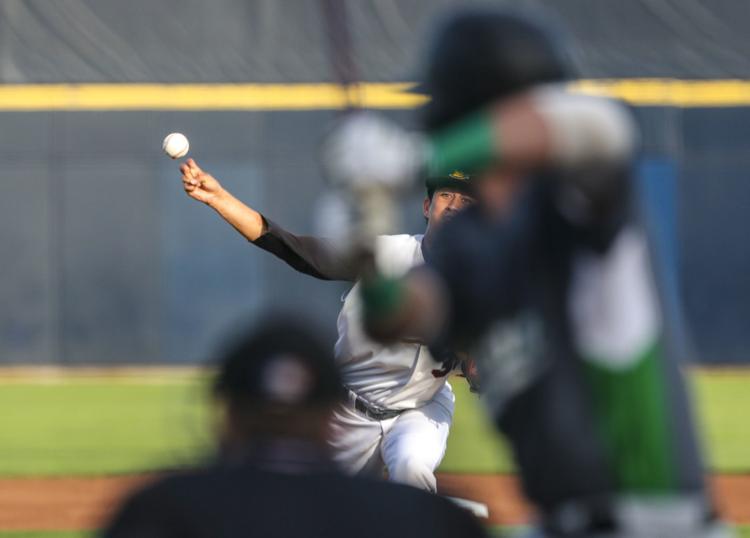 061318-qct-bandits-lumberkings-026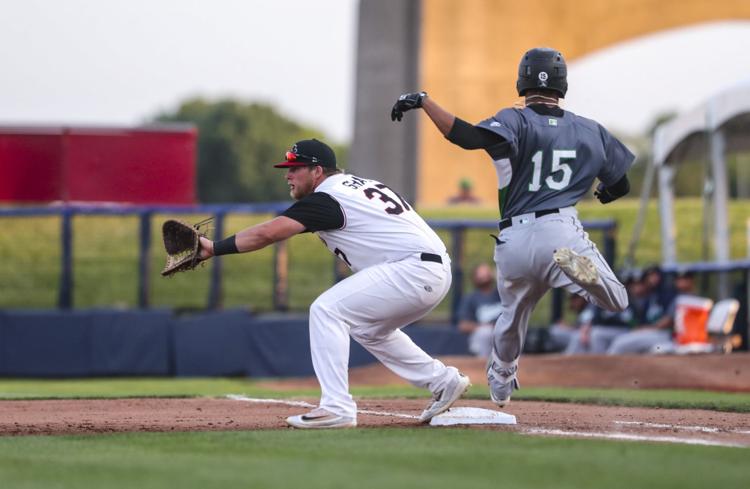 061318-qct-bandits-lumberkings-027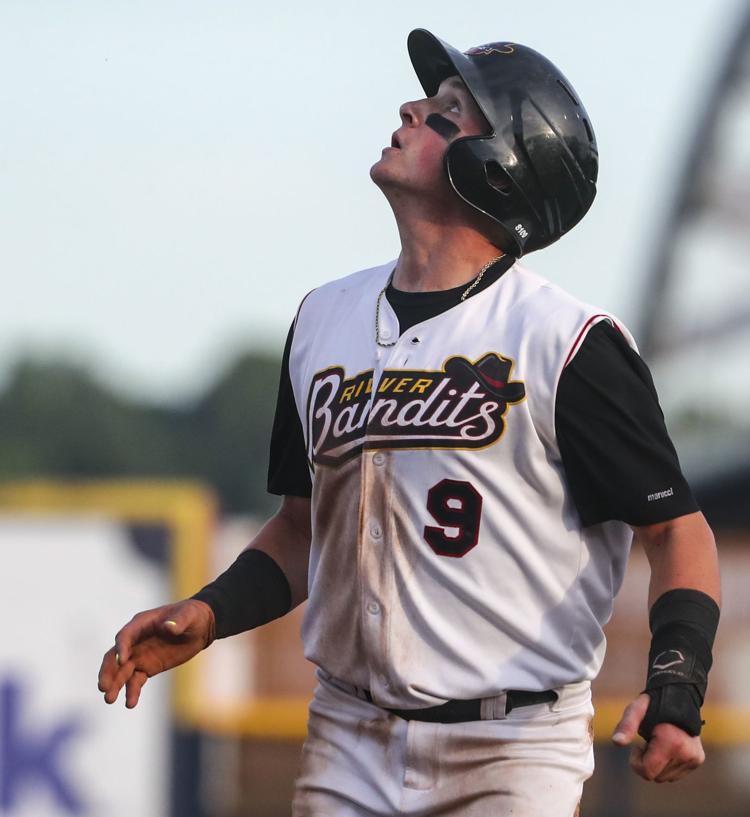 061318-qct-bandits-lumberkings-028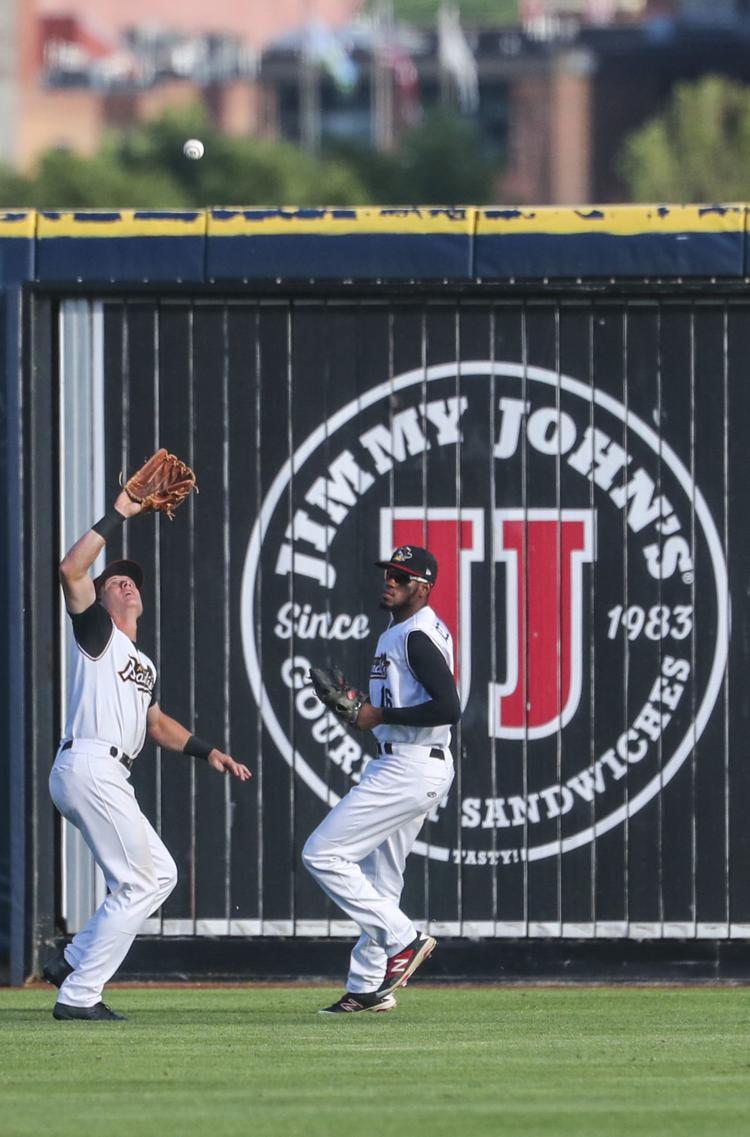 061318-qct-bandits-lumberkings-029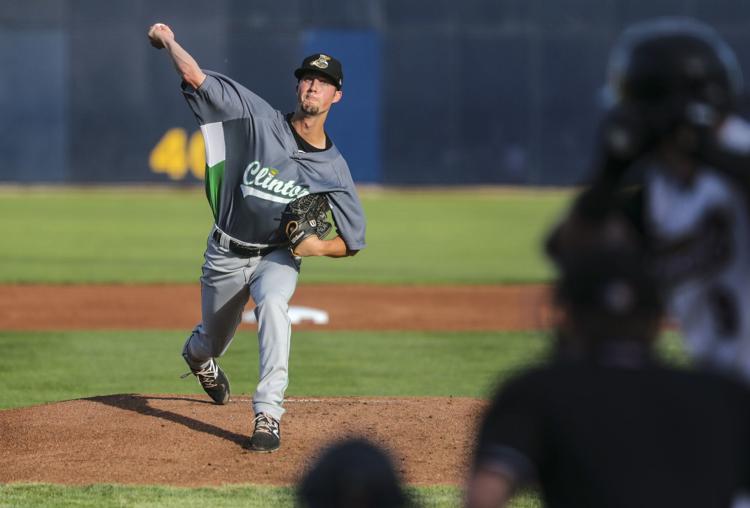 061318-qct-bandits-lumberkings-030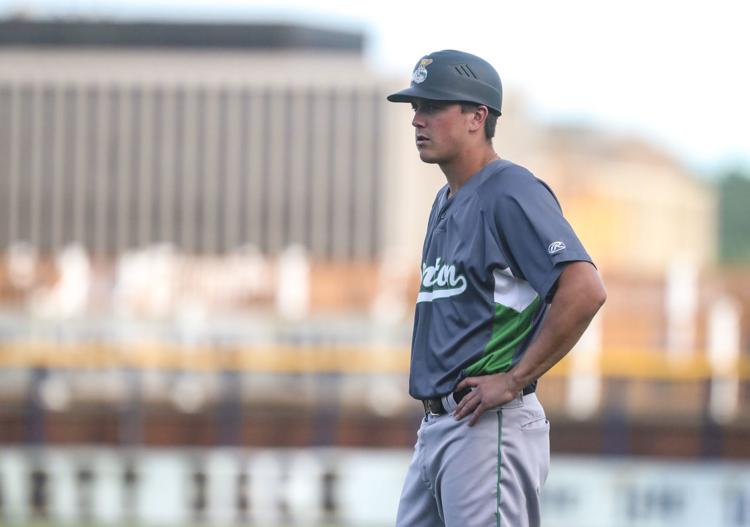 061318-qct-bandits-lumberkings-031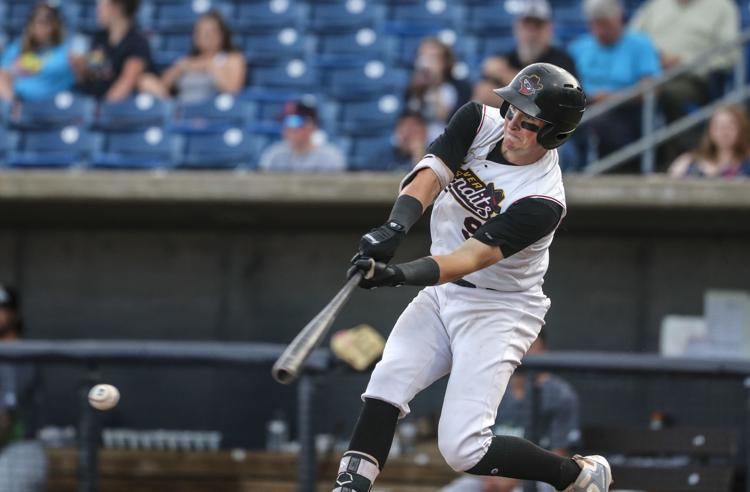 061318-qct-bandits-lumberkings-032