A good Friday to all. Take a deep breath before venturing out today. The heat and accompanying humidity will hit hard. And before anyone asks, "yes, it is hot enough for me."
Here are the weather details from the National Weather Service.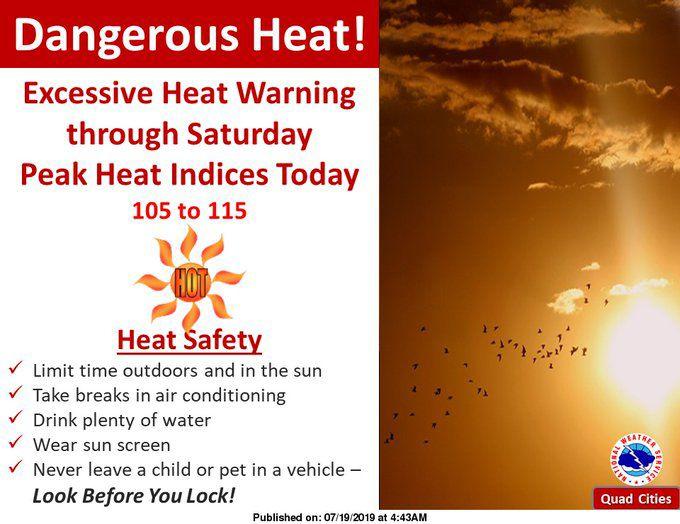 This Excessive Heat Warning from the NWS doesn't sugar-coat today's conditions.
"High temperatures in the mid-to-upper 90s combined with dewpointsn in the mid to upper 70s will lead to dangerous heat indices of 105 to 115 through Saturday. Little relief is expected today through Saturday with temperatures only falling into the mid 70s to lower 80s at night."
The warning remains in effect until 7 p.m., Saturday.
• Heat Index Values will range from 105 to 115 on Friday, and between 100 to 110 degrees on Satruday.
• Timing: Through Saturday evening.
• Impacts: Increased risk for heat exhaustion or heat stroke.
The very young, elderly, those without air conditioning, and people participating in strenuous outdoor activities are the most susceptible. Vehicle interiors can reach lethal temperatures in a matter of minutes. Never leave pets, children or the elderly unattended in parked vehicles.
An Excessive Heat Warning means that a prolonged period of dangerously hot temperatures and high humidity will occur. This combination will lead to a dangerous situation in which heat illnesses are likely.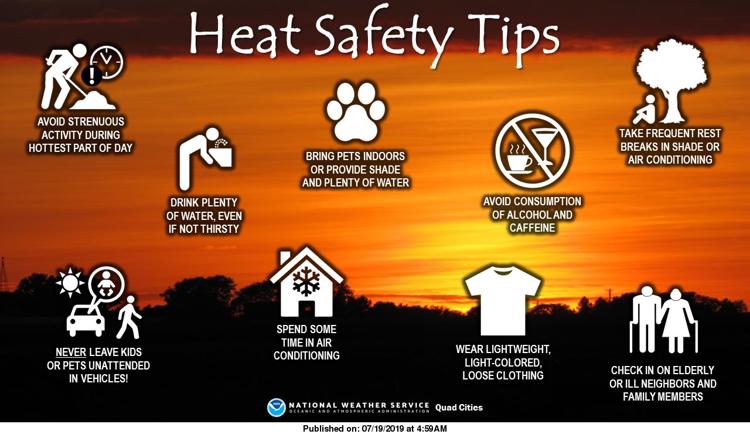 Tips: Drink plenty of fluids, stay in an air-conditioned room, stay out of the sun, and check on relatives and neighbors, especially the elderly.
Take extra precautions if you work or spend time outside. When possible, reschedule strenuous activities to early morning or evening.
Know the signs and symptoms of heat exhaustion and heat stroke.
Wear light weight and loose-fitting clothing when possible and drink plenty of water.
To reduce risk during outdoor work the occupational safety and health administration recommends scheduling frequent rest breaks in shaded or air conditioned environments. Anyone overcome by heat should be moved to a cool and shaded location. Heat stroke is an emergency, call 9 1 1.
1. Maybe a break on Sunday
Today will be mostly sunny and hot with a high near 95 degrees and a low around 79 degrees. Heat-index values will be as high as 110 degrees.
Saturday will be sunny and hot with a high near 96 degrees. Heat-index values will be as high as 107 degrees.
Saturday night: Showers and thunderstorms are likely after 1 a.m. The overnight low will be around 72 degrees. The chance of precipitation is 60% with new rainfall amounts between a quarter and half of an inch possible.
Sunday: There's a 50% chance of showers and thunderstorms before 1 p.m. Skies will be mostly cloudy with a high near 83 degrees and a low around 64 degrees. New rainfall amounts between a quarter and half of an inch are possible.
2. Police respond to apparent shots-fired call in Davenport this morning
From overnight: Police responded to an apparent shots-fired call shortly after 1 a.m. this morning in the area of the 700 and 800 blocks of Iowa Street, Davenport. A heavy police presence was on the scene, and police were searching the area with flashlights and a spotlight. More details as they become available.
3. Road work update: Rock Island

The city of Rock Island reports that beginning today, 14th Avenue will be closed to westbound traffic at its western intersection with 38th Street in order to construct new pedestrian access ramps, curbing, fire hydrants and storm sewer.
Two-way traffic on 38th Street and eastbound 14th Avenue traffic will be permitted. Access to all businesses along 14th Avenue and 38th Street will not be interrupted.
Vehicle traffic will be detoured to 15th Avenue at 37th and 38th streets.
Officials say that 14th Avenue should be reopened on August 9.
The 38th Street resurfacing project is ongoing and drivers are reminded to reduce their speed, exercise caution and expect potential delays because of the construction work.
Rock Island's major north-south arterial streets: 11th Street, 17th Street and 30th Street will remain open and free of construction activities during this project.
Pedestrian traffic will be maintained at all times during construction along at least one side of the roadway.
4. Judge closes juvenile court proceedings, juvenile file in Luke Andrews case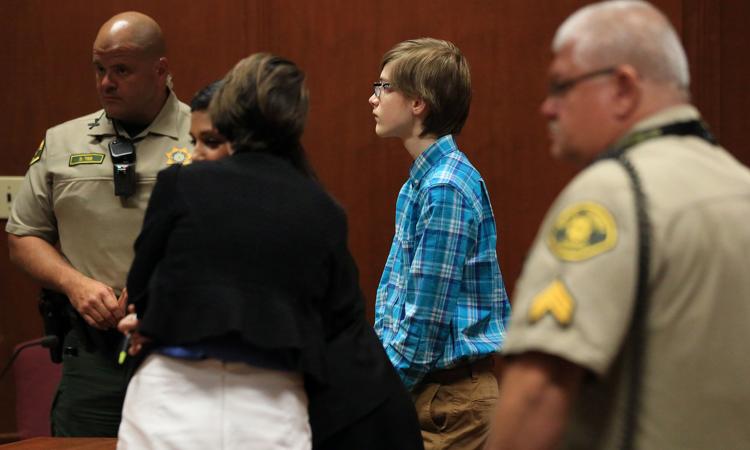 A district court judge on Thursday closed a detention hearing and all further proceedings in Scott County Juvenile Court and sealed the juvenile court file for 13-year-old Luke Andrews.
Judge Mark Fowler's ruling comes one day after a Scott County jury convicted Andrews as a youthful offender in adult court of carrying weapons on school grounds, a Class D felony, assault while using or displaying a dangerous weapon and assault with intent to commit serious injury, both aggravated misdemeanors.
The jury did not convict him of the more serious charge of attempted murder, a forcible felony.
Andrews has been in custody since Aug. 31. 
That's the day prosecutors say Andrews, then 12, brought a loaded Smith & Wesson .22-caliber pistol into the classroom of North seventh-grade social studies teacher Dawn Spring, pointed the gun at her and pulled the trigger. Read more.
5. Old Hudson, Essex cars on display in Bettendorf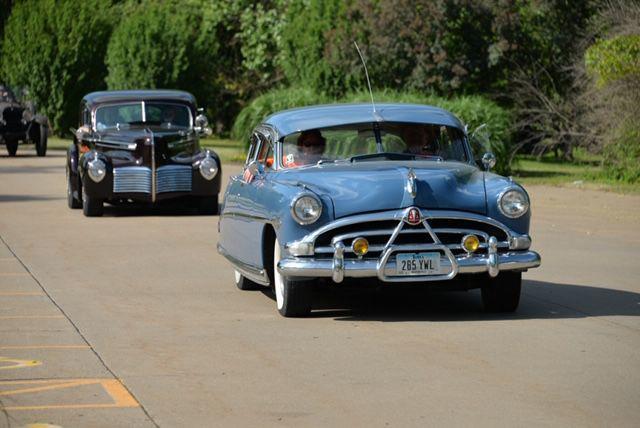 Fans of old cars are invited to view hundreds of vintage and classic models built by the Hudson Motor Car Co. from 10 a.m. to 4 p.m. today (Friday, July 19) in the southeast parking lot at the Isle Casino Hotel, Bettendorf.
There is no admission fee.
The cars manufactured between 1909 to 1954 are on display as part of the 60th international meeting of members of the Hudson-Essex-Terraplane (H-E-T) Club in Bettendorf.
Founded in 1959, club members continue to celebrate the engineering and design prowess of of the Hudson Motor Car Co. This year's meet also celebrates the 100th anniversary of Essex Motors, part of the Hudson Motor Car Co.
Included in the display will be the Hudson Hornet that was the top NASCAR winner three years in a row.
The Hudson Motor Car Co. was formed in 1908 by three engineers, Roy Chapin, Howard Coffin and Roscoe Jackson, and was named for their primary investor, Joseph Hudson of the Hudson department store chain.
Hudson produced automobiles from 1909-1954 when it merged with another small car company, called Nash, to form American Motors which produced Hudson branded cars until 1957. 
Essex Motors was initially a wholly owned subsidiary of Hudson in 1919, but by the early 1920s it was integrated into the Hudson Motor Car Co.  In 1932-1933, the Essex was redesigned and rebranded from an economic choice to the sportier and fast Terraplane brand which continued until 1939. 
6. African entrepreneurs get an eye-opening look at Deere technology during Q-C visit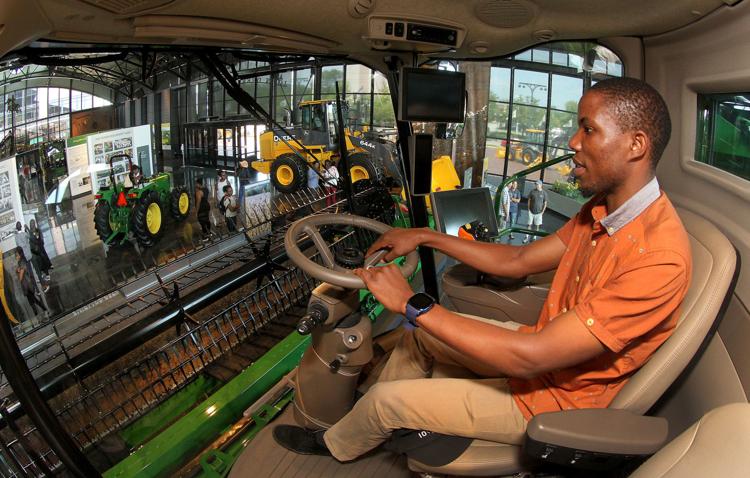 Many of the "students" posed for pictures amid the colorful green and yellow farm equipment as they toured the John Deere Pavilion in downtown Moline. In many ways, it was an appropriate stop for the Mandela Washington Fellows who are part of a six-week program at the University of Iowa.
About 25 actual entrepreneurs from 19 different sub-Saharan countries had just got done touring the Deere Harvester Plant in East Moline before coming to downtown Moline.
"Today was really exciting," said Kelly Bedeian, assistant director for international business at the University of Iowa. Most of the students have seen Deere tractors in their own countries, she said. "So they are like, 'oh my gosh, I am where they make them.'"
The U.S. State Department program, started during the Obama presidency, brings more than 700 entrepreneurs to the U.S. to various colleges and universities for an intense six-week program that includes community service. More than 35,000 people apply, Bedeian said. Read more.
Today's photo gallery: Philadelphia transplant takes to the Mississippi River to focus on his music

A3 071719-qct-qca-bagpiper-001
071719-qct-qca-bagpiper-002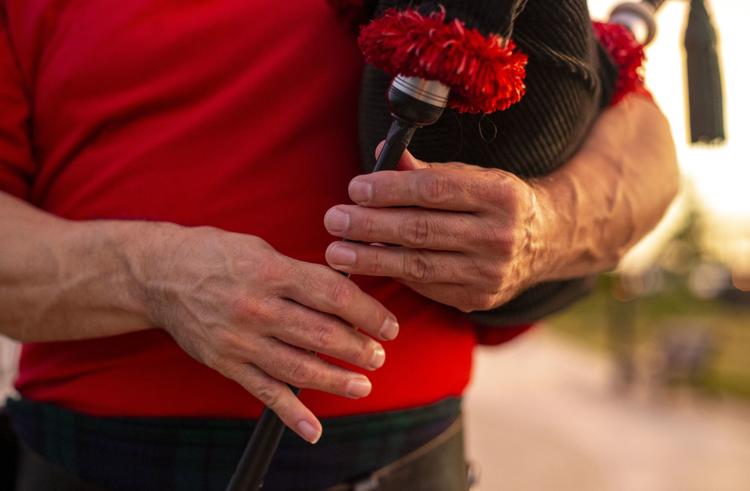 071719-qct-qca-bagpiper-003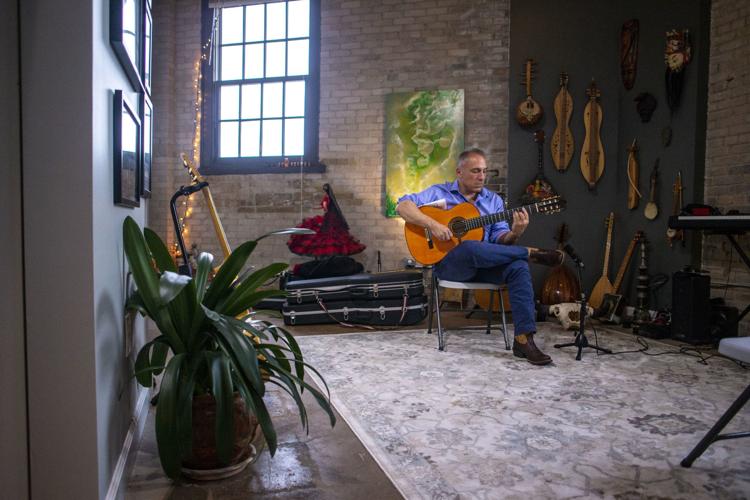 071719-qct-qca-bagpiper-004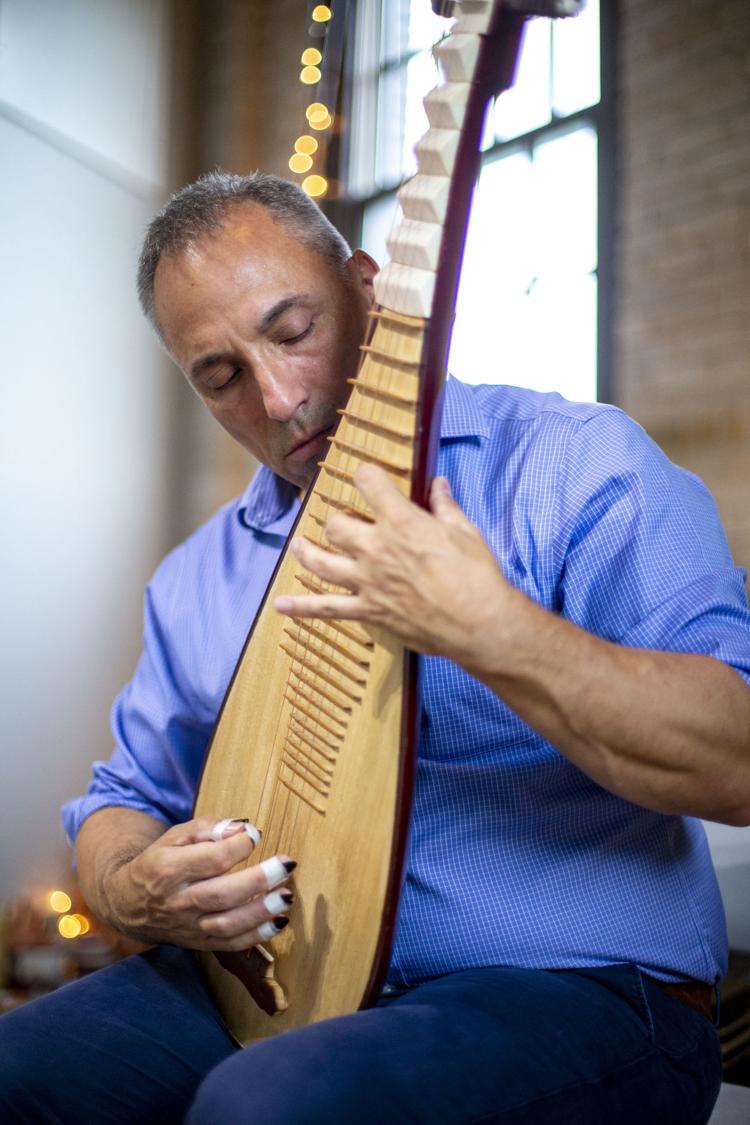 071719-qct-qca-bagpiper-005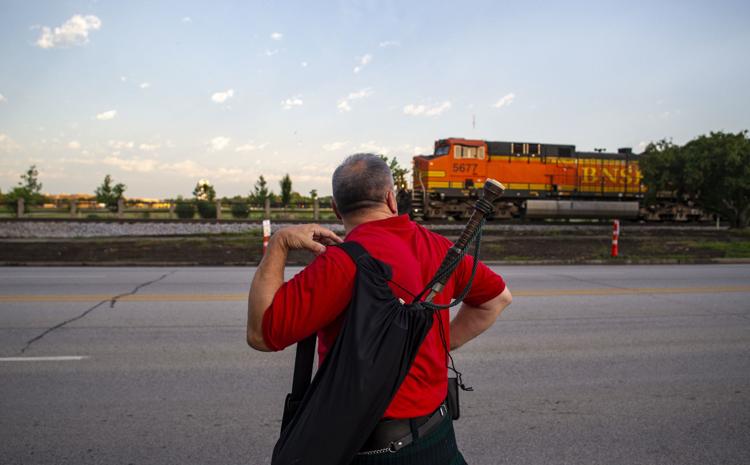 071719-qct-qca-bagpiper-006
071719-qct-qca-bagpiper-007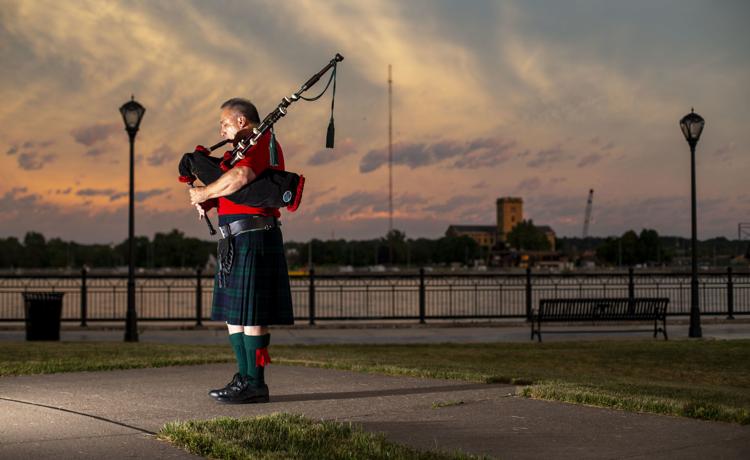 071719-qct-qca-bagpiper-008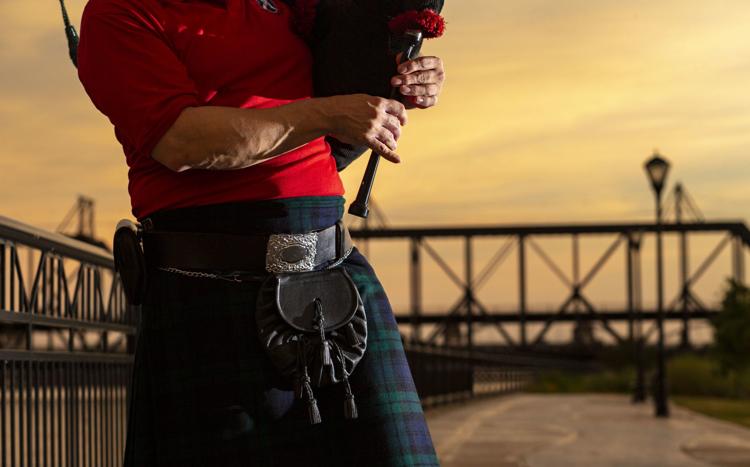 071719-qct-qca-bagpiper-009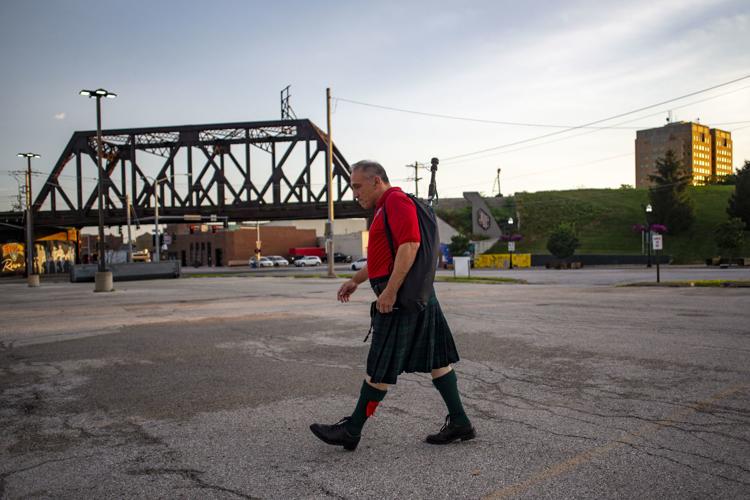 071719-qct-qca-bagpiper-010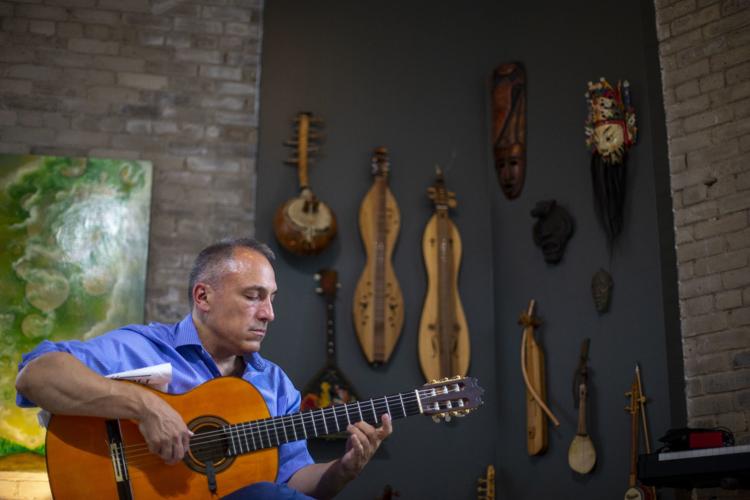 071719-qct-qca-bagpiper-011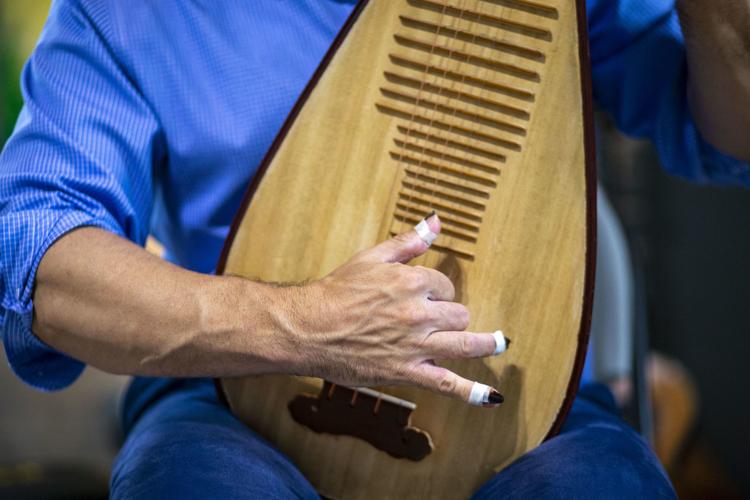 071719-qct-qca-bagpiper-012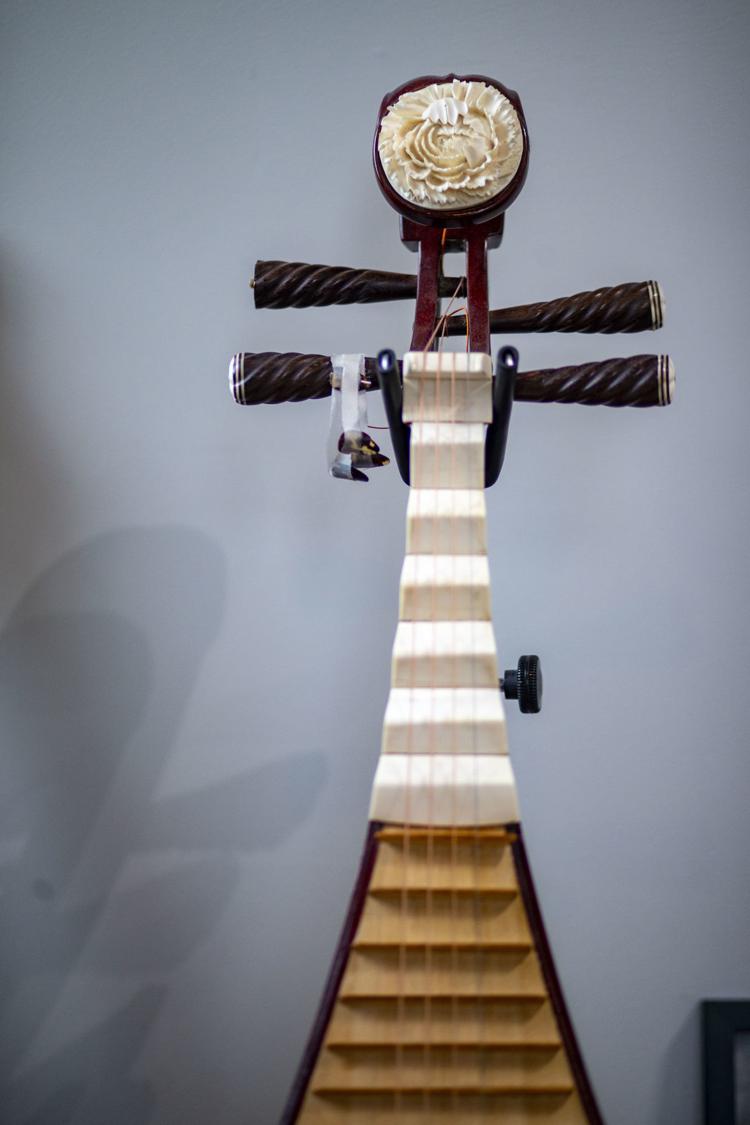 071719-qct-qca-bagpiper-013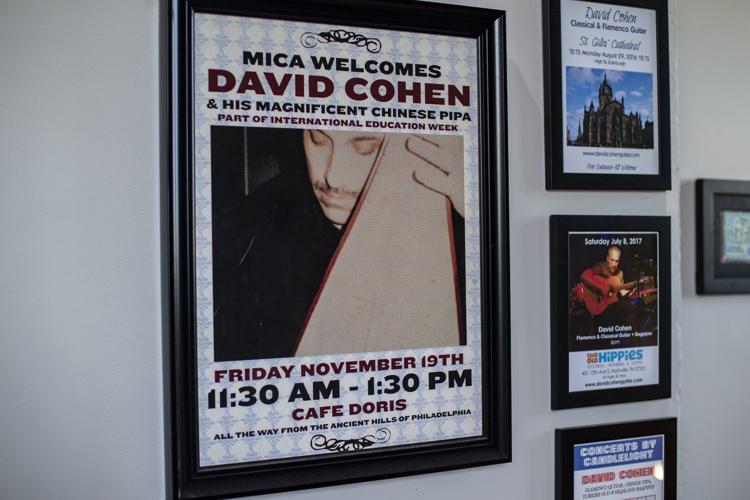 071719-qct-qca-bagpiper-014.jpg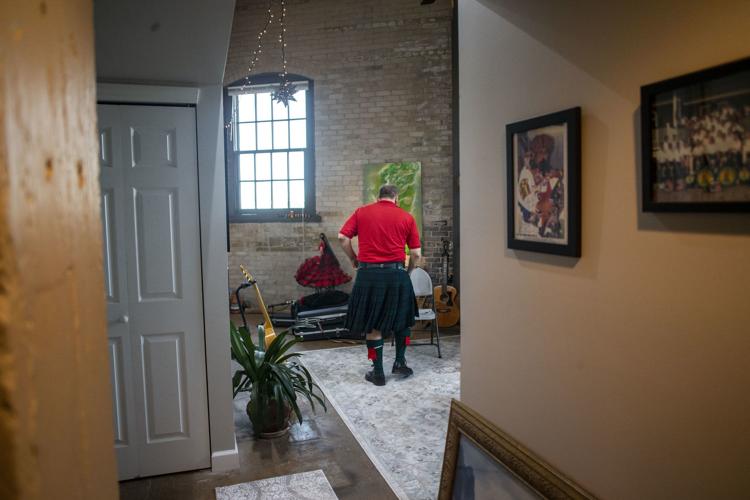 071719-qct-qca-bagpiper-015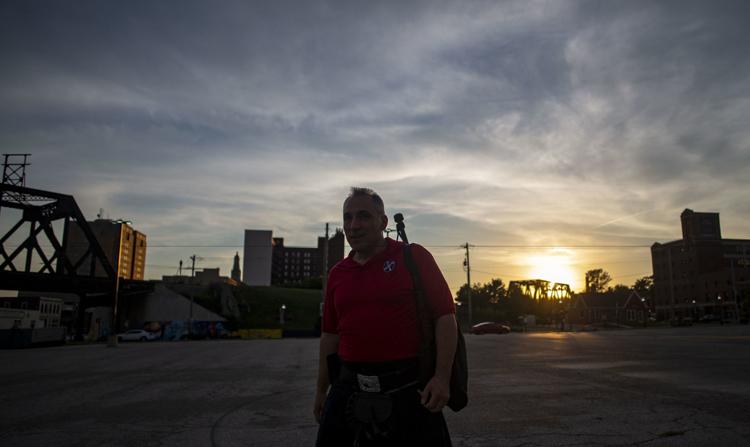 071719-qct-qca-bagpiper-016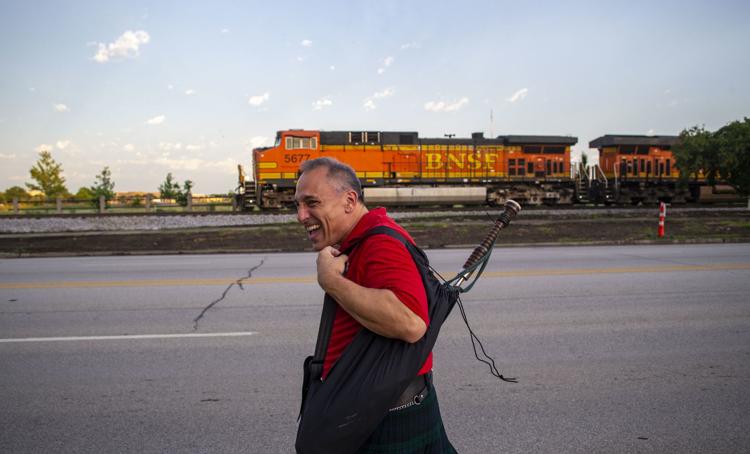 071719-qct-qca-bagpiper-017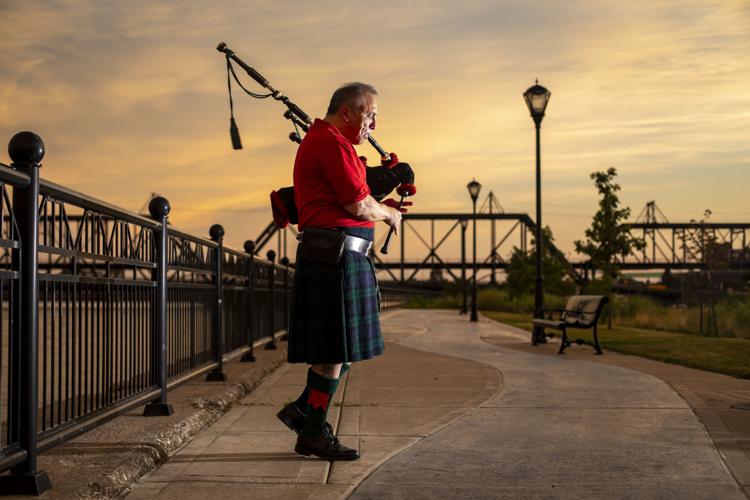 071719-qct-qca-bagpiper-018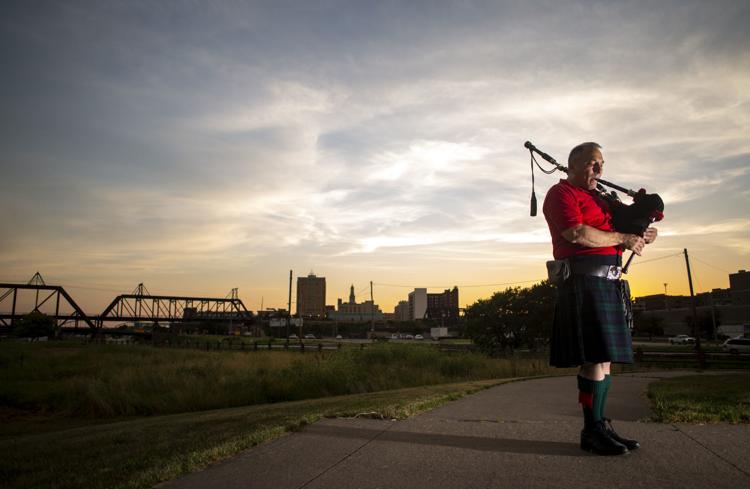 071719-qct-qca-bagpiper-019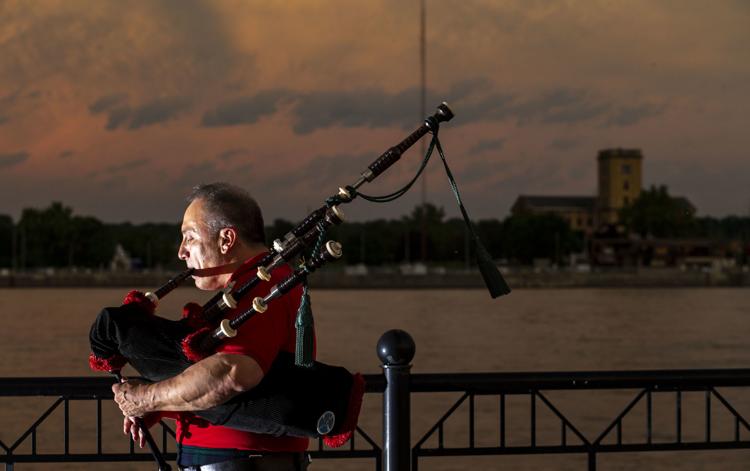 071719-qct-qca-bagpiper-020