1. Patchy fog early today
A good Friday to all. First we'll start off with some patchy fog followed by a pretty good weekend.
Here are the weather details from the National Weather Service.
Today: We can expect patchy, dense fog before 7 a.m. Otherwise, the day will be mostly cloudy with a high near 42 degrees.
Tonight brings a 30 percent chance of rain mainly before 9 p.m. Skies will be cloudy then gradually becoming partly cloudy with a low around 33 degrees.
Saturday will be mostly sunny with a high near 45 degrees. Northwest winds between 10 to 15 mph will gust as high as 20 mph.
Saturday night will be mostly clear with a low around 30 degrees.
Sunday brings a 20 percent chance of showers after noon. Skies will be mostly sunny with a high near 51 degrees.
Sunday night the chance of showers remains at 20 percent. Skies will be mostly cloudy with a low around 44 degrees.
2. Sewer repairs closes Marquette Street in Davenport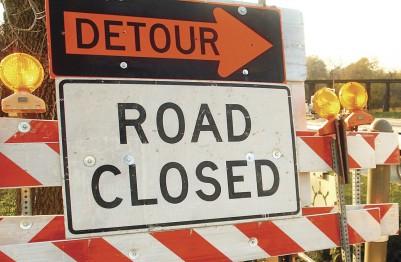 The city of Davenport is reporting on its website that Marquette Street will be closed between 12th and 17th Street until mid-May for sanitary sewer repair and resurfacing.
The closure starts Monday.
You have free articles remaining.
Once the street work is completed, pedestrian curb ramps will be installed through the end of June.
Detour signs will be posted, along with special signs directing traffic for two businesses and one church.  Access to Jefferson Elementary School will be maintained for northbound Marquette Street traffic turning right onto 12th Street and for southbound Myrtle Street traffic.
The road closure affects two Citibus routes.
Outbound Route 2 will take 2nd Street to Gaines Street, then north on Gaines to the St. Ambrose University hub and back on route. Inbound Route 2 will take Gaines to 3rd, then east on 3rd to Harrison then south to the Ground Transportation Center.
Outbound Route 9 will travel north on Marquette to 12th Street, then west on 12th to Washington, proceeding north on Washington to Locust where it returns to the assigned route going West. Inbound Route 9 will take 12th to Marquette then south returning to the assigned route.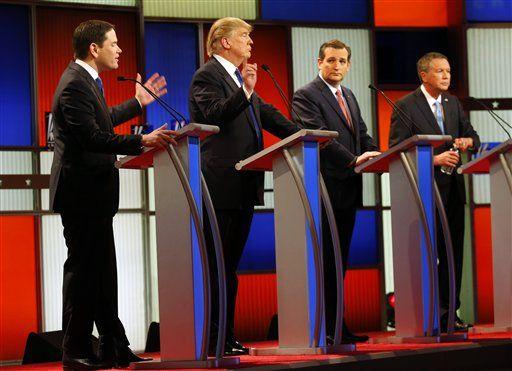 Another GOP debate among the presidential hopefuls. Another opportunity to hurl insults and barbs. Boy did they take every advantage of it last night in Detroit.
Donald Trump set the tone early on with a crude sexual remark, responding to equally vulgar comments from Marco Rubio days earlier about the size of his hands. "If they are small, something else must be small," Trump said, repeating Rubio's insult. "I guarantee you there is no problem. I guarantee."
4. King Tut is coming to the Putnam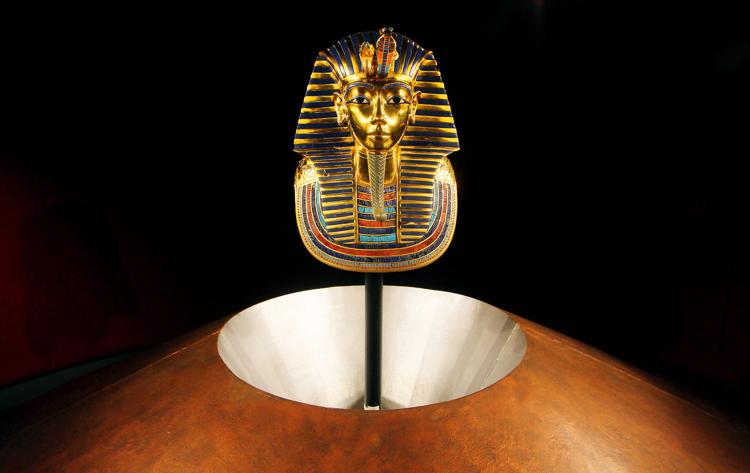 Whenever I think of
King Tut
, I think of the "Saturday Night Live" sketch featuring
Steve Martin
. Guess that just shows my age.
But while the real-life reign of King Tut is long over, it's just beginning at Davenport's Putnam Museum & Science Center. "The Discovery of King Tut,"  opens Saturday. It features many recreated treasures found in Tut's tomb back in the 1920s. The Putnam Museum is located at 1717 W. 12th St., Davenport. Hours are 10 a.m. to 5 p.m. Mondays through Saturdays, noon to 5 p.m. Sundays.
5. 4 picks for your weekend
Entertainment reporter
Amanda Hancock
has
four suggestions
for enhancing your weekend experience. She writes, "From catching a Netflix star to seeing your neighbor's art on display, there's plenty to do this weekend."
6. Free donuts today, but you better be fast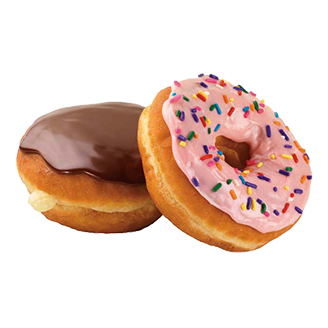 Good news donut lovers like myself. The new Davenport Dunkin' Donuts restaurant on East 53rd Street near Jersey Ridge Road is now open for business and giving away donuts this morning as part of its grand opening.
Before you get too excited, the freebies are for the first 50 guests. The grand opening is from 7 a.m. to 9 a.m. at the 2519 E. 53rd St. location.
So get there early and get in line. The free donuts, no doubt, will go fast.