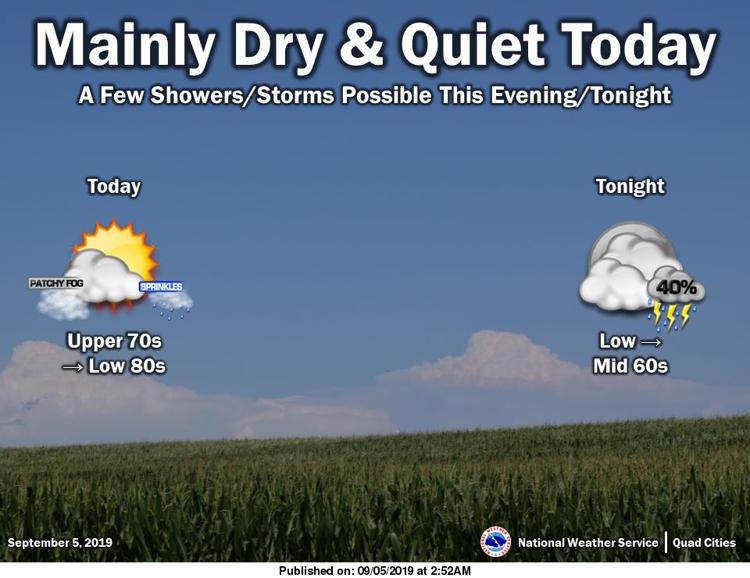 There is a low chance of thunderstorms tonight north of Interstate 80 and east of the Mississippi River with no severe storms expected, according to a Hazardous Weather Outlook from the National Weather Service.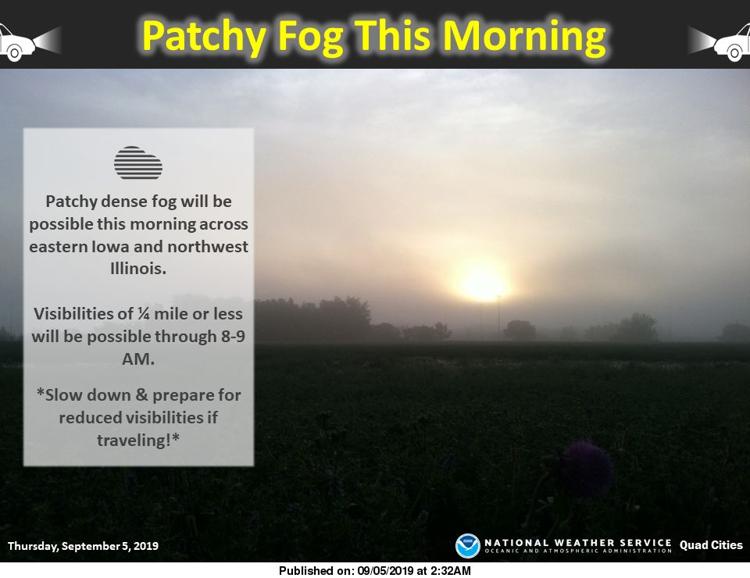 You could see some patchy fog on your morning commute before 9 a.m. Otherwise the day will be sunny, with a high near 79 degrees and a low around 65 degrees.
Tonight there's a 30% chance of showers.
Friday will be partly sunny then gradually becoming sunny with a high near 79 degrees and a low around 57 degrees. North winds between 10 to 15 mph will gust as high as 20 mph.
 2. I-74 construction update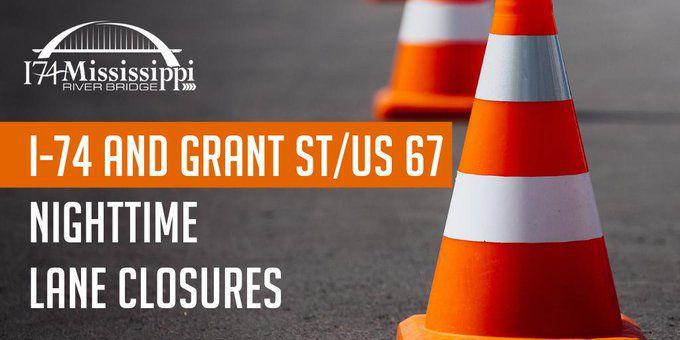 Beginning today, there will be nighttime, intermittent lane closures on westbound and eastbound Interstate 74 as well as on Grant Street (U.S. 67) in Bettendorf. Work is expect to be completed in one week.
3. Bettendorf teacher faces charge of domestic assault with injury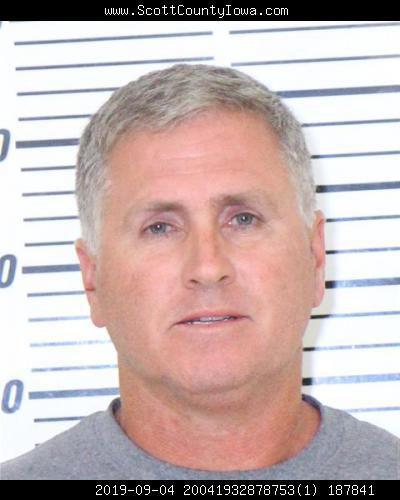 Jay Lee Fitzgerald, physical education teacher at Bettendorf High School, is being held in Scott County Jail on a charge of domestic assault with injury, a misdemeanor. He is being held without bond.
LeClaire police arrested Fitzgerald, 57, at 3:45 p.m. Wednesday, according to Scott County Jail records. Read more.
4. Davenport man charged with assaulting, robbing a man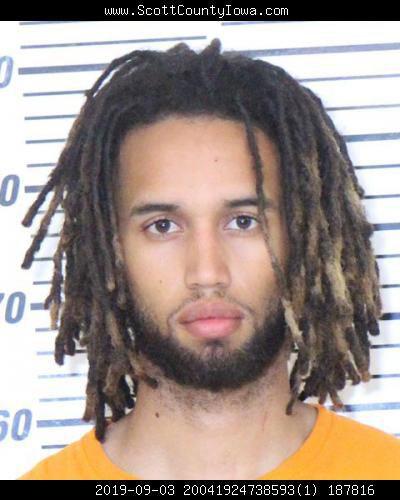 A Davenport man is behind bars after police say he assaulted and robbed a man at gunpoint in late August.
Bradley Alexander Marshall, 20, of the 200 block of West 43rd Street, faces charges of first-degree robbery, a Class B felony, and conspiracy to commit a forcible felony, a Class C felony.
The robbery happened just before 11 p.m. Aug. 25 in the 1000 block of Blythwood Place, according to an arrest affidavit filed by Davenport Police. Read more.
You have free articles remaining.
5. Man facing federal fraud charge in gift card re-coding scheme
A man is facing a federal charge after allegedly re-encoding multiple gift and credit cards with unauthorized account numbers.
Alexander R. Holcomb, 33, was charged with one count of fraud and related activity in connection with access devices. If convicted, he faces up to 10 years in prison.
Holcomb made an initial appearance in U.S. District Court, Davenport, Tuesday. A preliminary hearing and detention hearing is scheduled for Thursday.
At 2:23 a.m. May 9, a Bettendorf police officer pulled over a truck driving on Spruce Hills Drive, according to the federal complaint. Holcomb was the passenger in the truck.
The officer saw Holcomb knock a plastic bag or wrapper off the center console and open the console lid. The officer called for the department's drug detecting K9.
The K9 alerted to presence of drugs in the vehicle; a search of the truck revealed 3.24 grams of crystal methamphetamine in a clear plastic pouch.
The officer found and searched Holcomb's backpack, which contained a laptop computer, a credit card encoder, 118 gift cards, 21 credit/debit cards, and a California driver's license.
The driver said Holcomb was stealing credit card information and encoding the information on gift and credit cards. The cards are then sold for half the price of whatever amount is put onto the cards. The driver said Holcomb attempted to recruit him into the scheme, but he refused. Read more.
6. Building featuring 'micro' apartments and retail proposed for downtown Davenport
A Cedar Falls-based real estate developer is eyeing a piece of city-owned vacant land for a new commercial building that would house 60 apartments and several small retail spaces in Downtown Davenport.
Early conceptual designs given to the city by the developer, Merge Urban Development, show a five-story, 50,000-square-foot building in the 200 block of East 2nd Street just south of the RiverCenter events venue. The company is offering $250,000 for the land, a deal that'll likely be contingent upon several factors related to construction specifications and securing necessary financing, Economic Development Director Bruce Berger said. Read more.
Today's photo gallery: Ground Breaking for New Captain's Table

Ground breaking ceremony for the new Captain's Table Restaurant on River Drive in Moline.
Ground breaking for the new Captain's Table Restaurant in Moline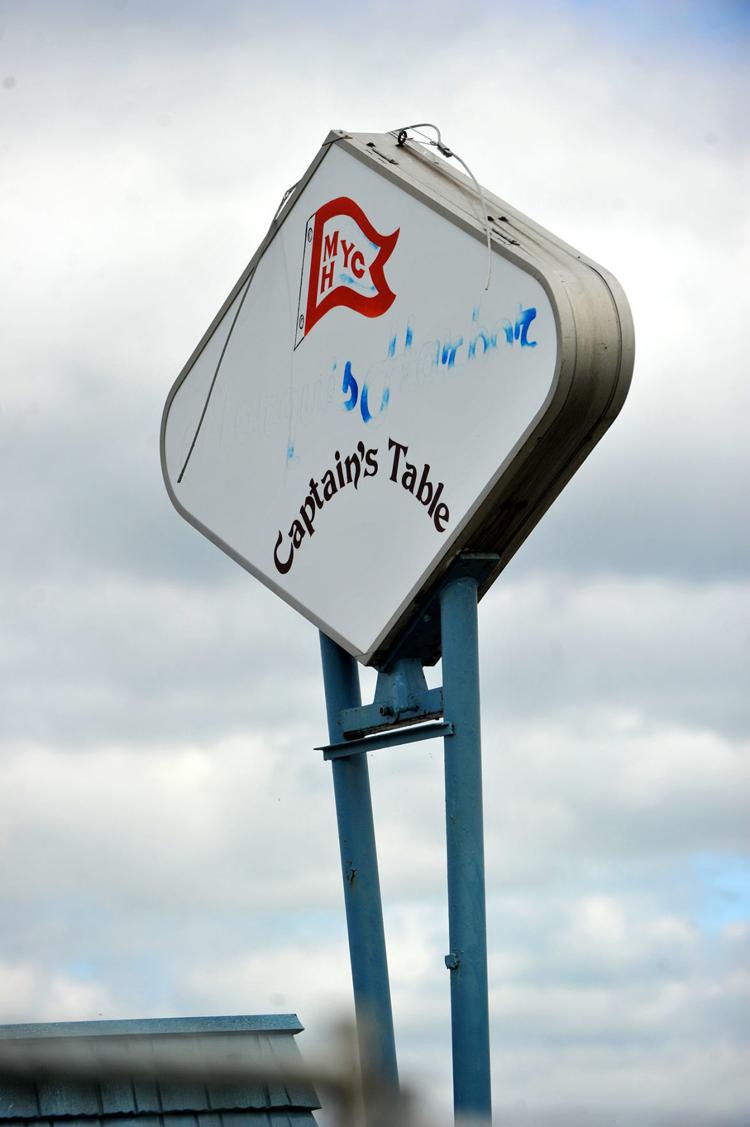 Ground breaking for the new Captain's Table Restaurant in Moline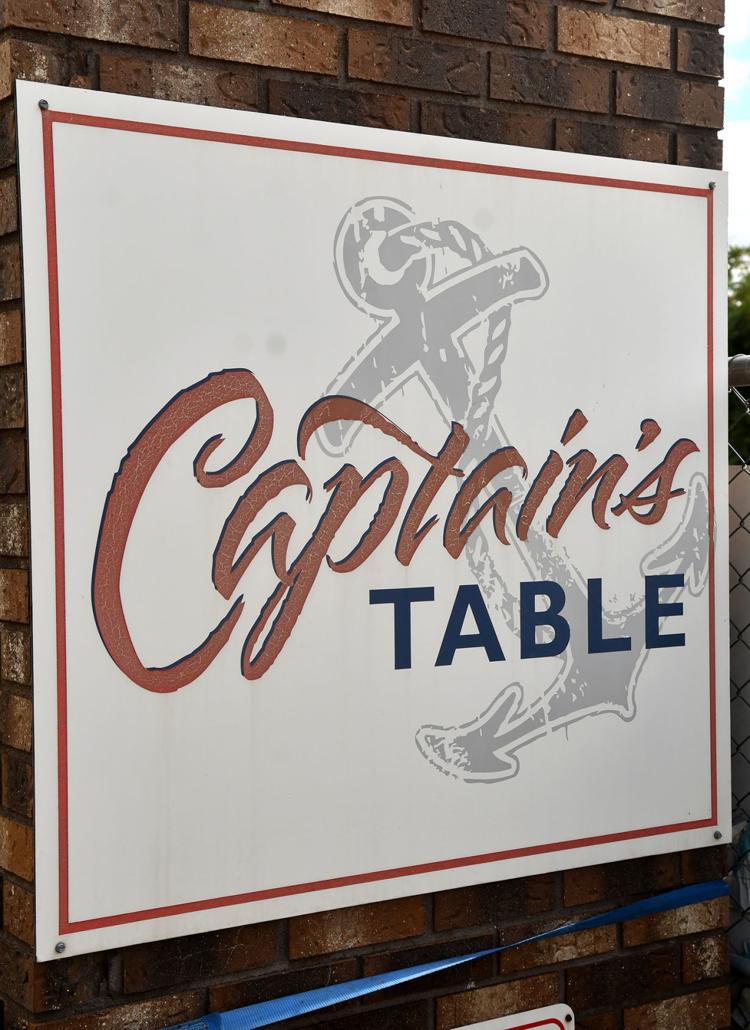 Ground breaking for the new Captain's Table Restaurant in Moline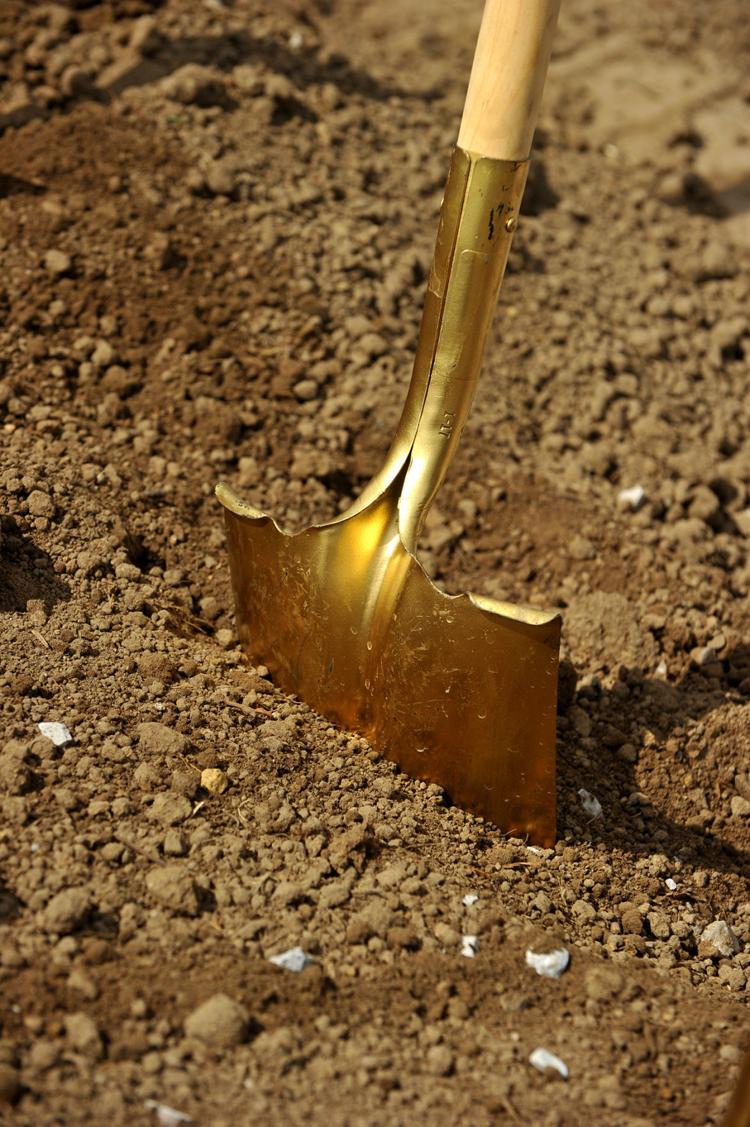 Ground breaking for the new Captain's Table Restaurant in Moline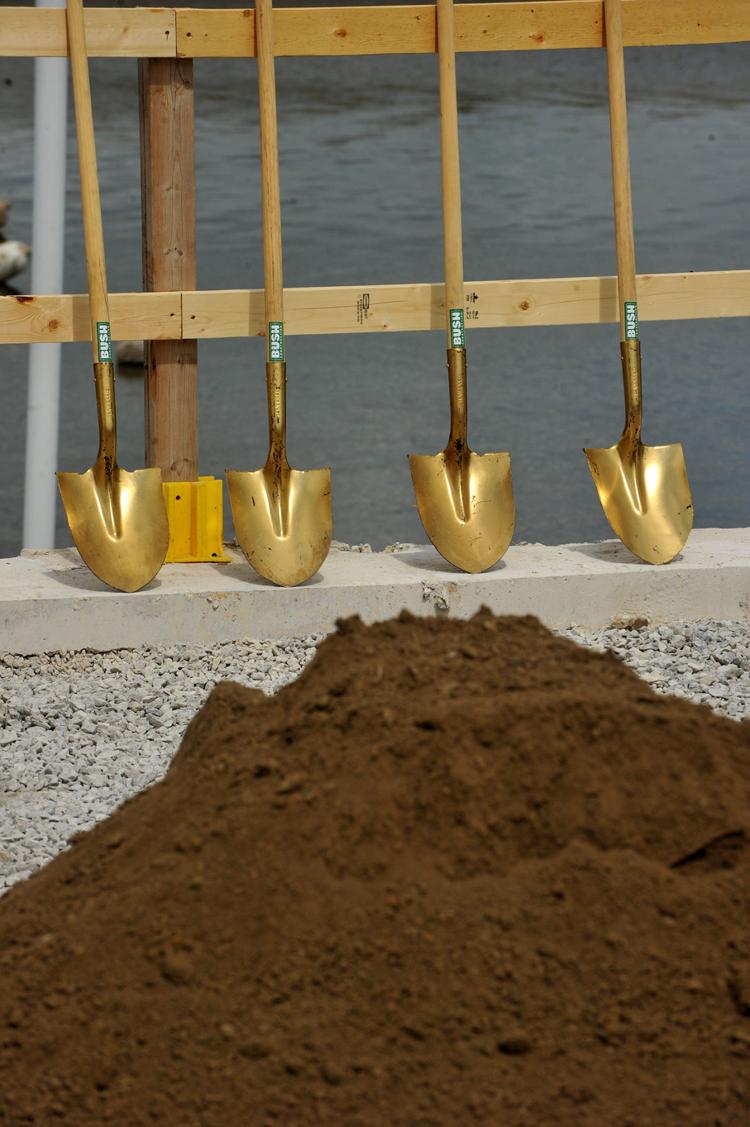 Ground breaking for the new Captain's Table Restaurant in Moline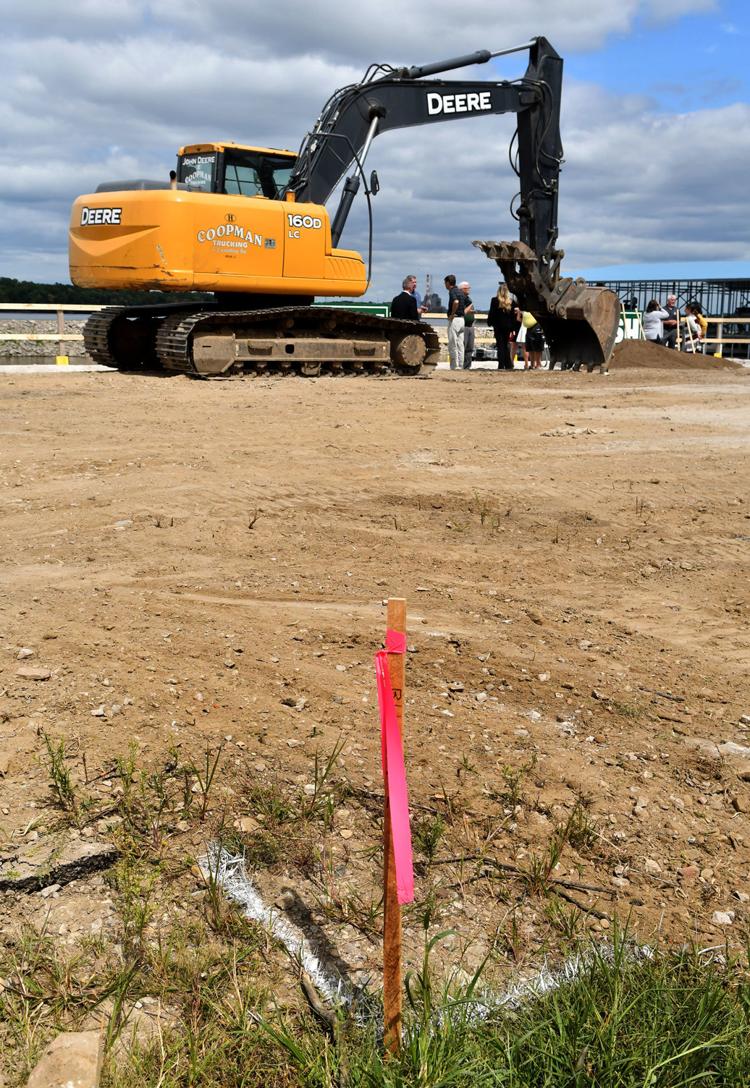 Ground breaking for the new Captain's Table Restaurant in Moline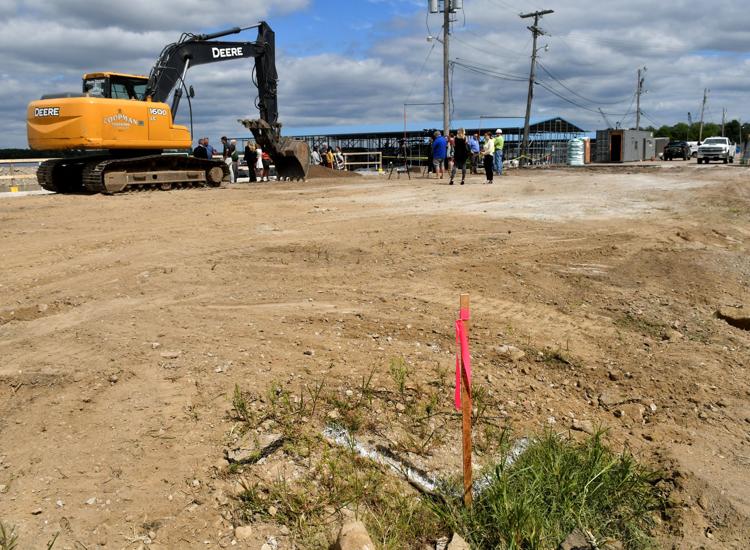 Ground breaking for the new Captain's Table Restaurant in Moline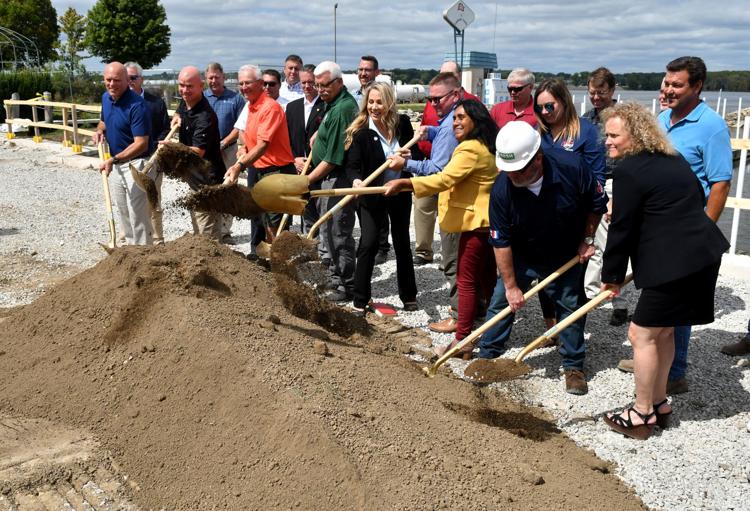 Ground breaking for the new Captain's Table Restaurant in Moline