A good Friday to all. All is quiet on the Quad-City weather front, but that's not the case on the Carolina coast where Hurricane Florence is making landfall. Already a North Carolina city is reporting that about 70 people have been rescued from a hotel whose structural integrity has been threatened by Florence.
Here is the Q-C forecast from the National Weather Service.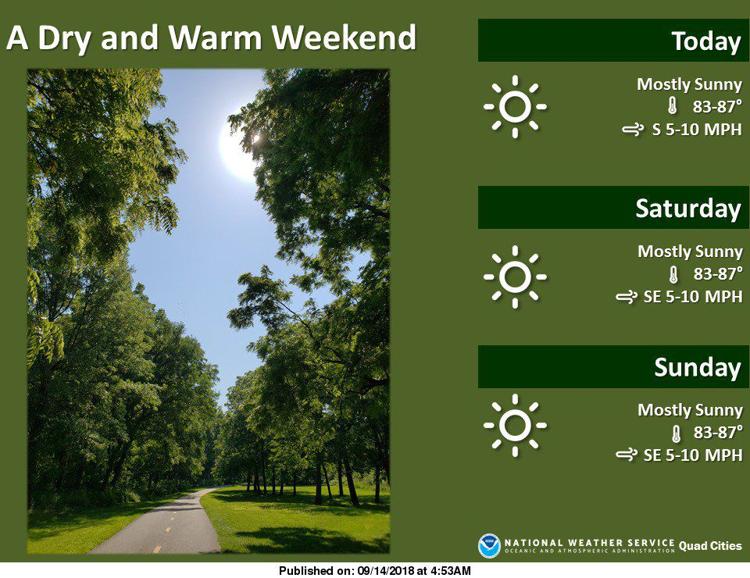 Today will be mostly sunny with a high near 86 degrees and a low around 63 degrees.
Saturday will be mostly sunny with a high near 85 degrees and a low around 62 degrees.
Sunday will be sunny with a high near 85 degrees and a low around 66 degrees.
Follow qctimes.com for the latest on Hurricane Florence.
2. 2 pedestrians struck, killed on Davenport's Brady Street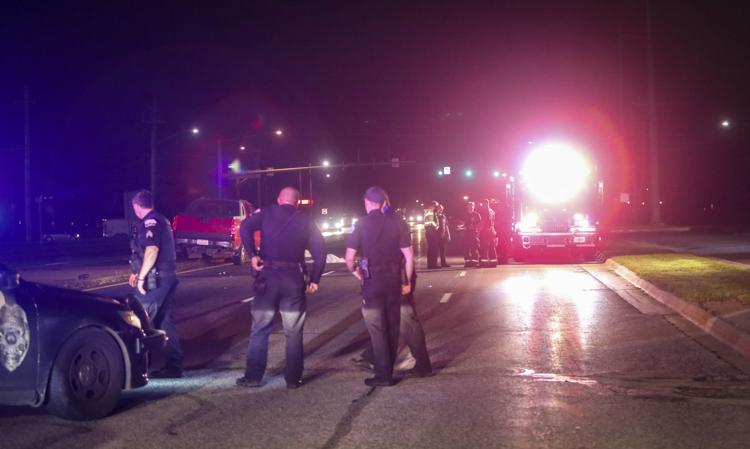 Two men are dead after being struck by a vehicle late Thursday in the 6500 block of Brady Street in Davenport, police said. 
Their names were not available late Thursday. The crash occurred at 10:32 p.m. 
It was not known late Thursday if the men were trying to cross the roadway without going to the traffic signal at 65th Street. The two men were struck by a pickup truck that was northbound on Brady Street.
The two victims were lying in the northbound lanes when emergency services officials arrived on the scene. They were pronounced dead at the scene. 
The speed limit in that area of North Brady Street is 45 mph, but vehicles often are moving faster in that section before the Interstate 80 interchange. 
Brady Street was closed down late Thursday in both directions between 59th and 65th streets for several hours as the Davenport Police Department's crash investigation unit mapped the scene and continued the investigation. More information as it becomes available.
3. Davenport man accused of sexually abusing 2 victims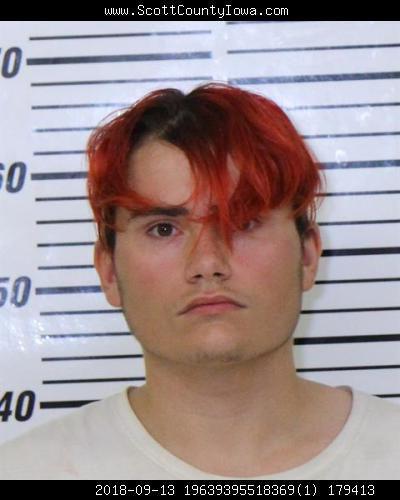 A 19-year-old Davenport man is facing sexual abuse charges after police say he abused two victims.
According to one of the arrest affidavits filed by Davenport Police Detective Sean Johnson, Davenport police began an investigation on Aug. 30 into a possible case of on-going sexual abuse.
In that case, Gerald Lawrence Daman, of the 5100 block of North Fairmount Street, is charged in one of the cases with second-degree sexual abuse. The charge is a Class B felony under Iowa law that carries a prison sentence of up to 25 years.
During the past two years and in separate locations, Daman admitted to sexually abusing a victim who was between the ages of 9- and 11-years-old at the time of the abuse, according to the affidavit.
On Sept. 12, Johnson began another sexual abuse investigation involving Daman. In that case, Daman is charged with one count of lascivious acts with a child. The charge is a Class C felony that carries a prison sentence of up to 10 years.
According to the arrest affidavit, Daman admitted to sexually abusing the victim, who was 6 years old at the time of the incident.
Daman was being held Thursday night in the Scott County Jail on $35,000 bond, cash or surety.
4. Police say driver was drag racing when River Drive crash occurred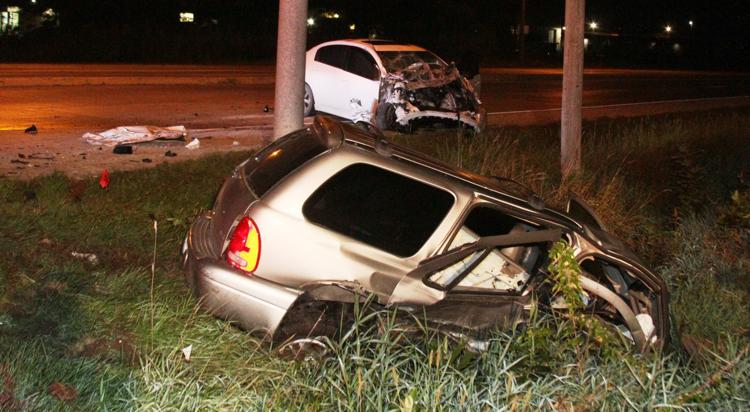 A two-vehicle crash late Wednesday on West River Drive at the intersection of South Fairmount Street was caused by one of the drivers racing two other cars down the roadway, according to a crash report.
According to the report, Trevor Lee Moore, 16, of Buffalo, was westbound on River Drive in a 2012 Nissan Sentra when it struck broadside a 2001 Dodge Durango driven by Sisto G. Trejo, 42, of Davenport.
Trejo was eastbound on River Drive and was attempting to turn north onto South Fairmount Street when the Sentra slammed into the passenger side of his van.
The crash occurred at 11:15 p.m.
The traffic signal was green for both drivers, according to the crash report, and Trejo told officers that looking to his east the westbound lanes were clear when he began his turn.
The impact crushed the front end of the Sentra which came to rest in the westbound lanes just west of the Fairmount Street intersection. The van came to rest in a ditch on the north side of River Drive.
According to the crash report, witnesses told police that the Sentra was traveling far beyond the posted 45 mph speed limit and that the Sentra appeared to be racing two other vehicles.
Both Moore and Trejo were taken to Genesis Medical Center-East Rusholme Street for treatment of non-life-threatening injuries.
Moore was charged with reckless driving and drag racing. Trejo was charged with driving on an expired driver's license.
5. Analog Arcade Bar to open 2nd location in downtown Moline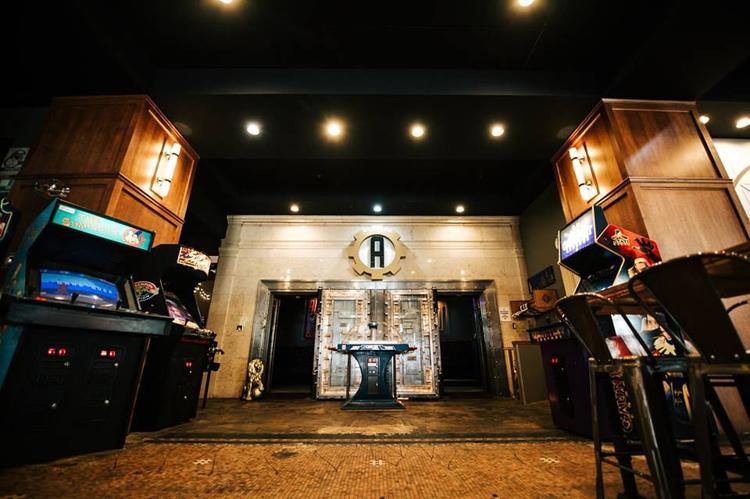 Get ready, gamers: There will soon be an Analog Arcade Bar in downtown Moline. The owners of the downtown Davenport barcade announced Thursday that a second location — 1405 5th Ave., Moline — is on the way.
The new Analog is due to open before the year's end, according to co-owner Dan Bush.
The original Analog opened at the corner of 3rd and Brady streets in Davenport in October 2015. Analog is home to a collection of pinball machines as well as new and old-school arcade games such as skeeball and Ms. Pac-Man. It also is home to a rotating selection of craft beers. Read more.
6. No. 4 Solon breezes past Assumption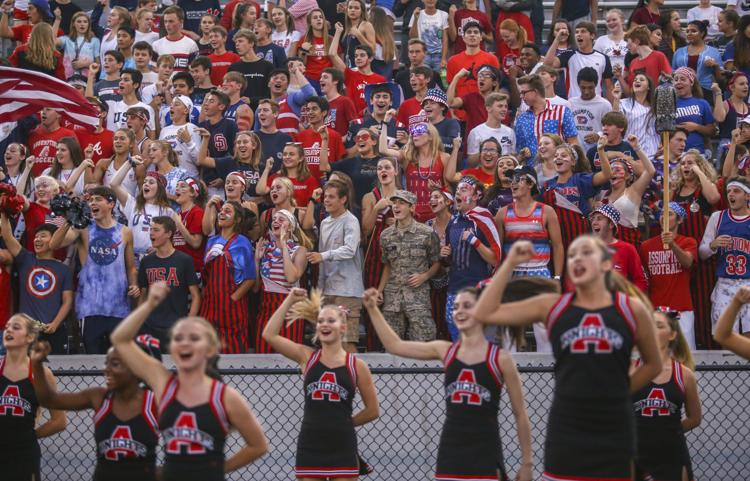 Multiple turnovers. Missed tackles. Dropped passes. No running game. About everything that could go wrong for Davenport Assumption's football team in the first half Thursday night did. It was a Brady Street Stadium nightmare. 
Class 3A fourth-ranked Solon humbled Assumption 47-7, the Knights' most lopsided home loss in coach Wade King's 16 seasons. Read more.
Today's photo gallery: Solon football at Assumption

091318-assumption-fb-001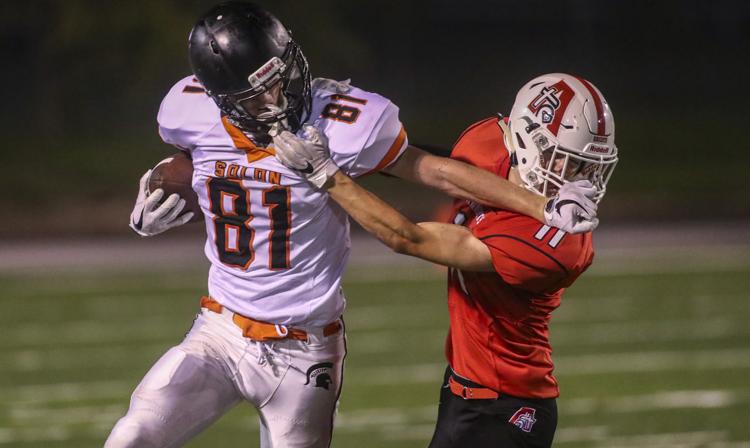 091318-assumption-fb-002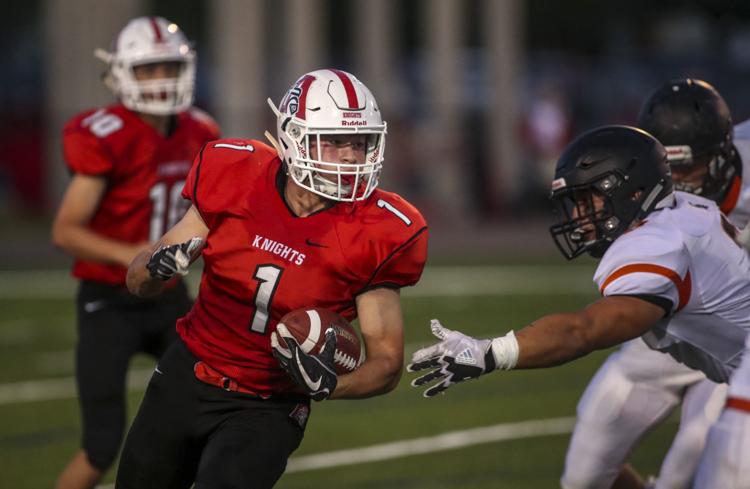 091318-assumption-fb-003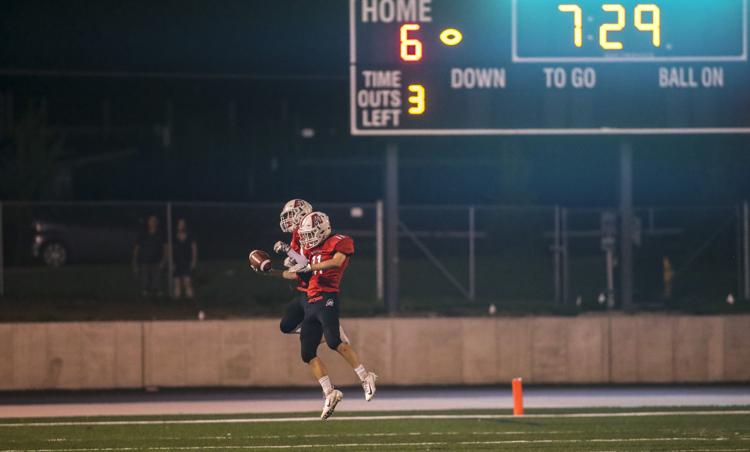 091318-assumption-fb-004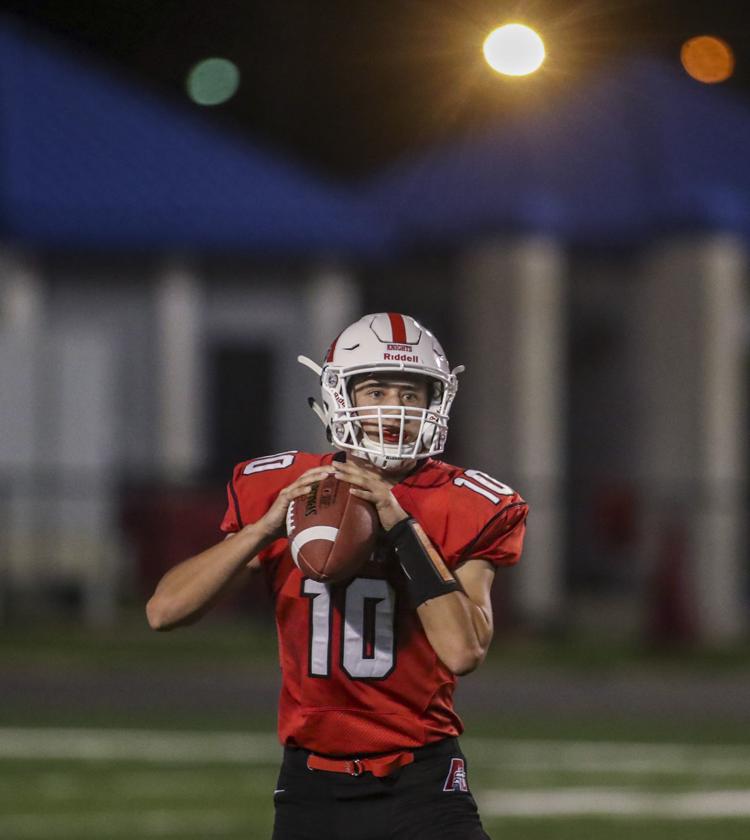 091318-assumption-fb-005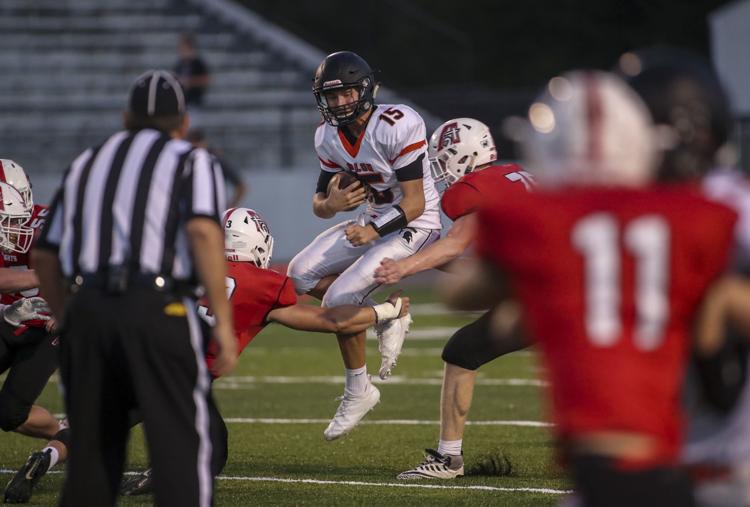 091318-assumption-fb-006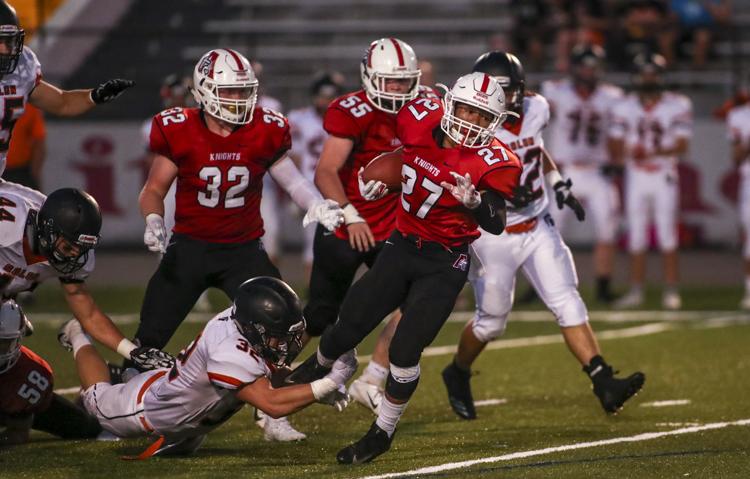 091318-assumption-fb-007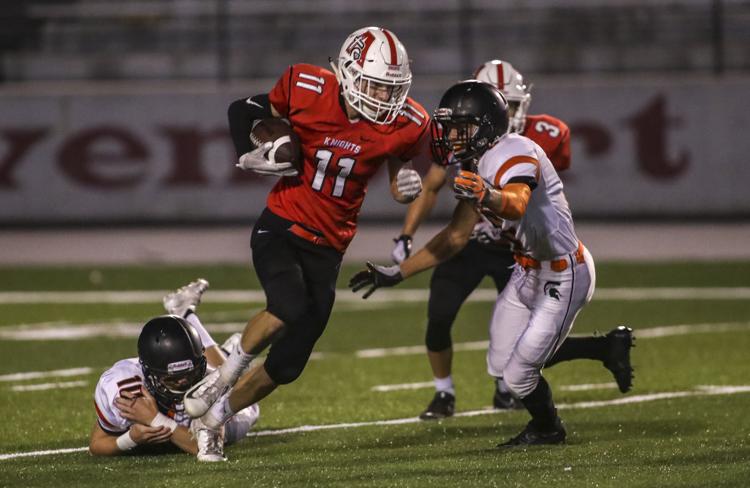 091318-assumption-fb-008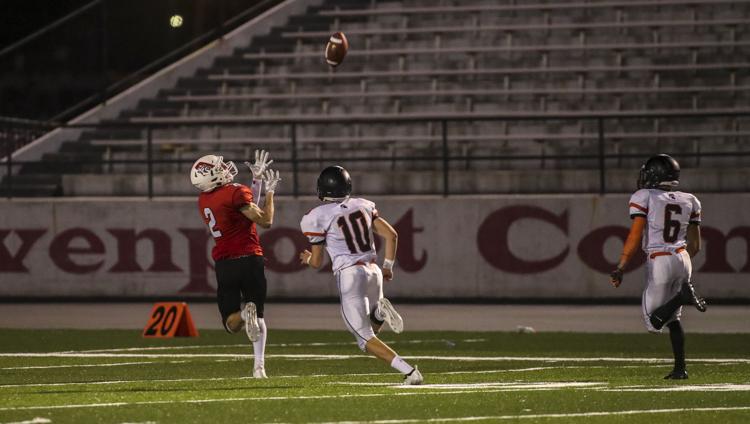 091318-assumption-fb-009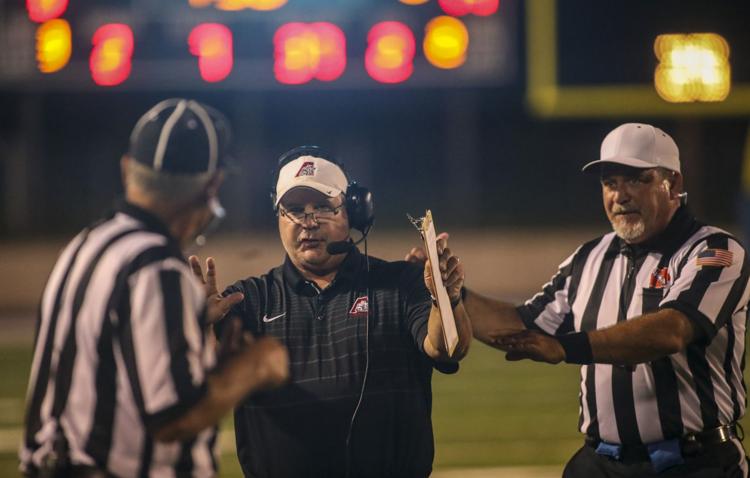 091318-assumption-fb-010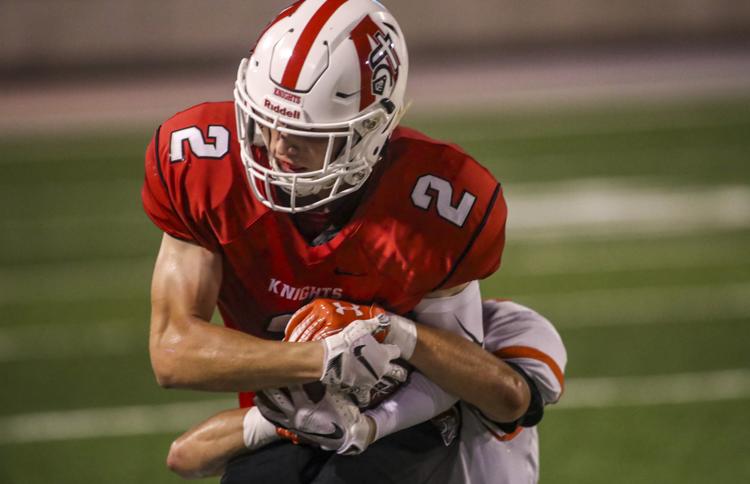 091318-assumption-fb-011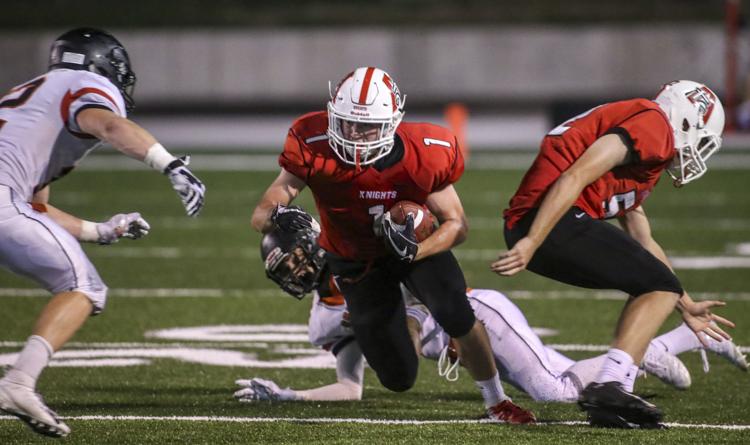 091318-assumption-fb-012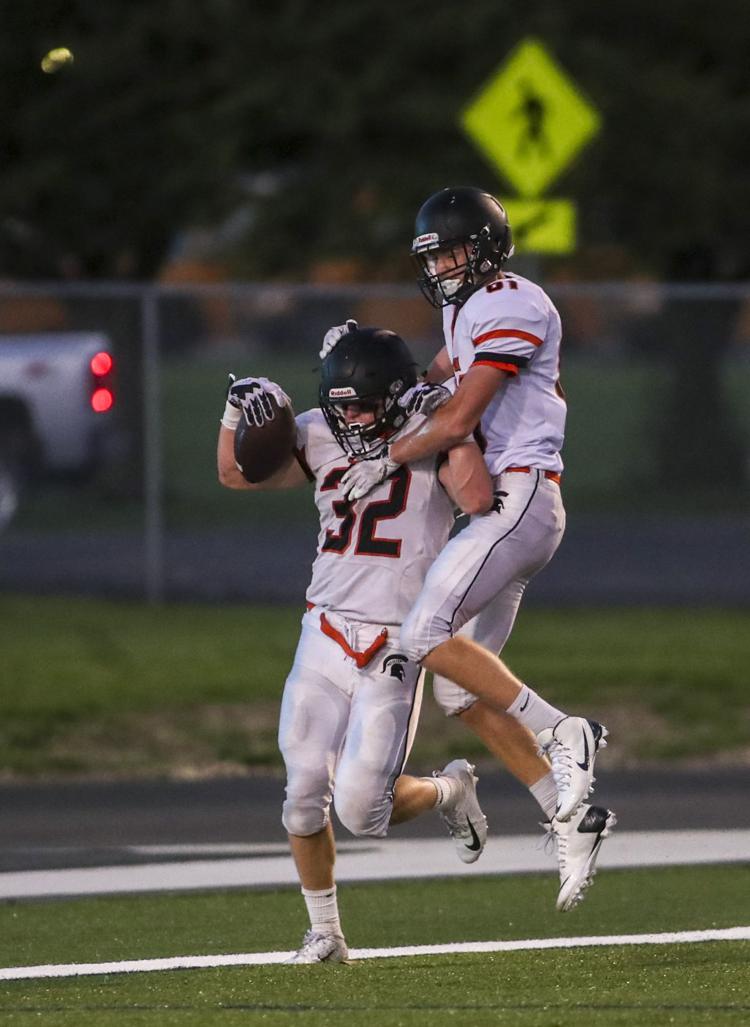 091318-assumption-fb-013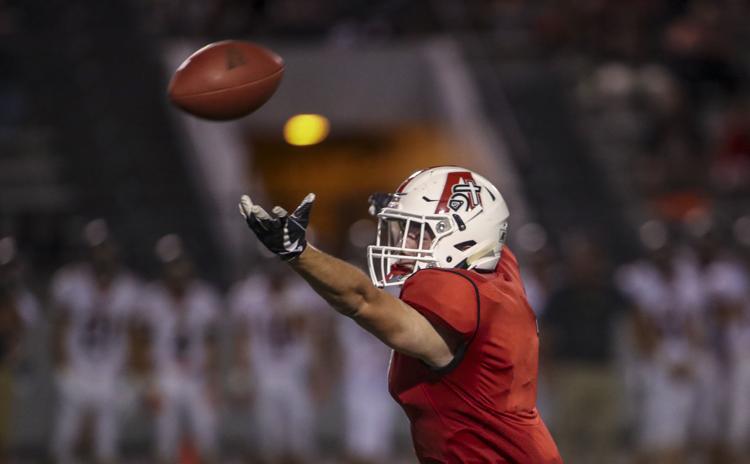 091318-assumption-fb-014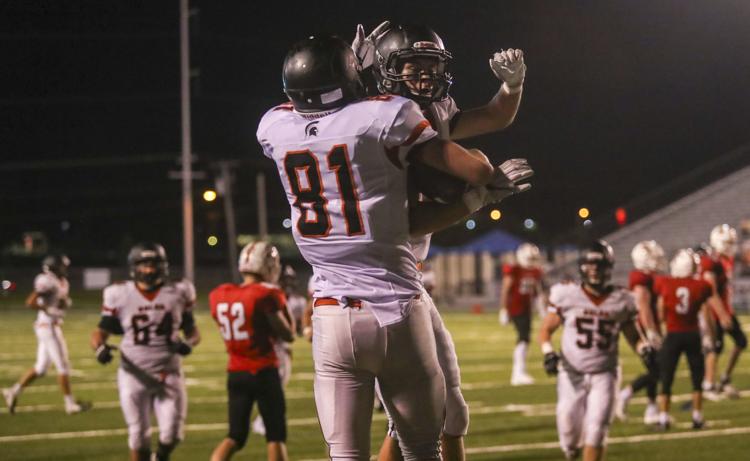 091318-assumption-fb-015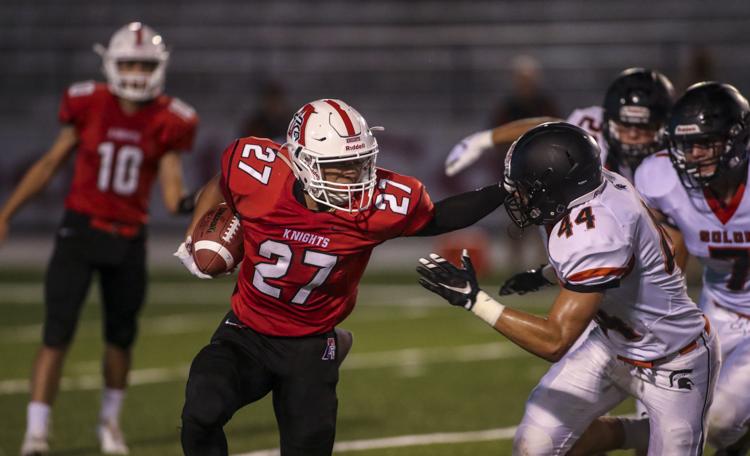 091318-assumption-fb-016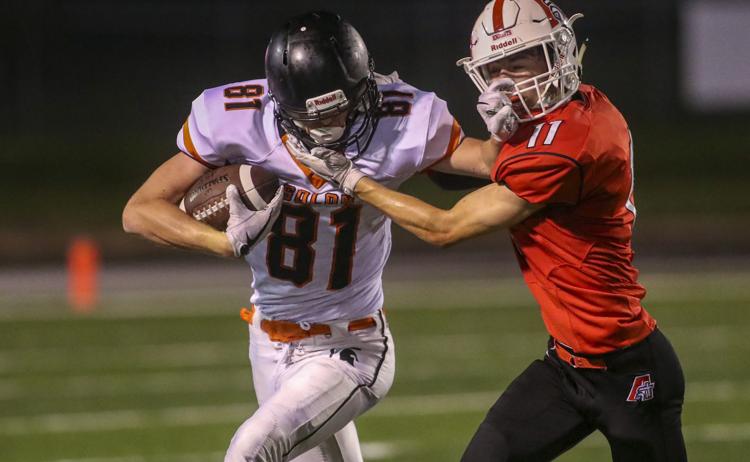 091318-assumption-fb-017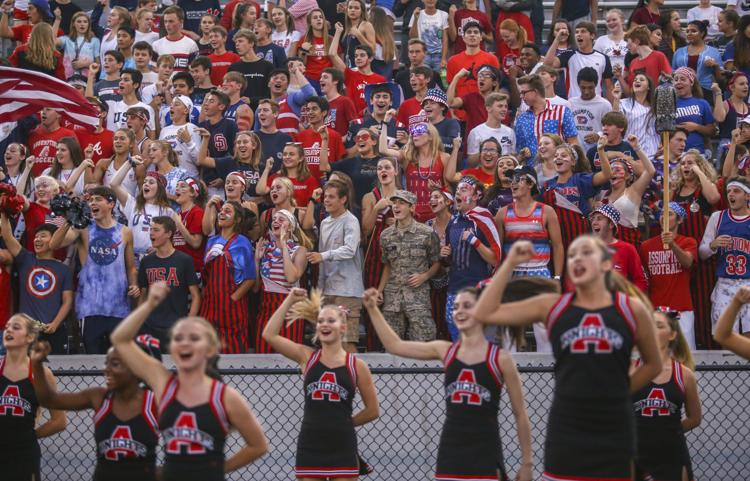 091318-assumption-fb-018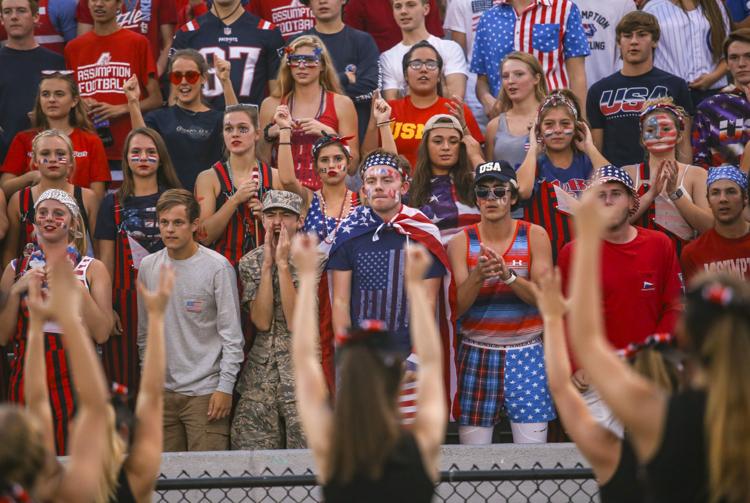 091318-assumption-fb-019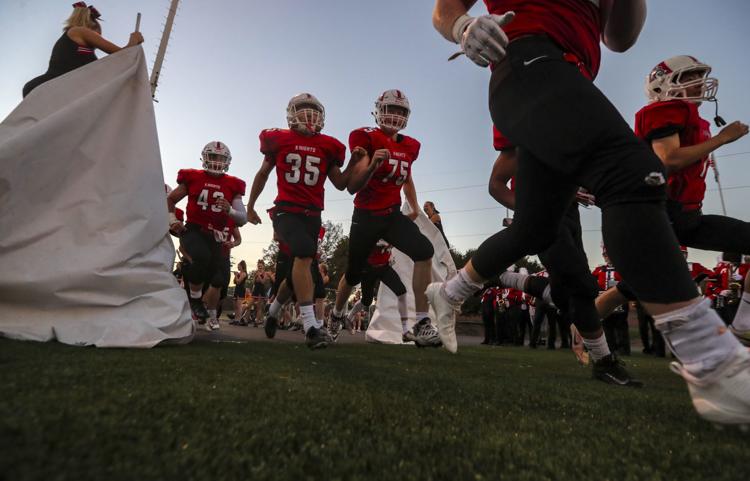 091318-assumption-fb-020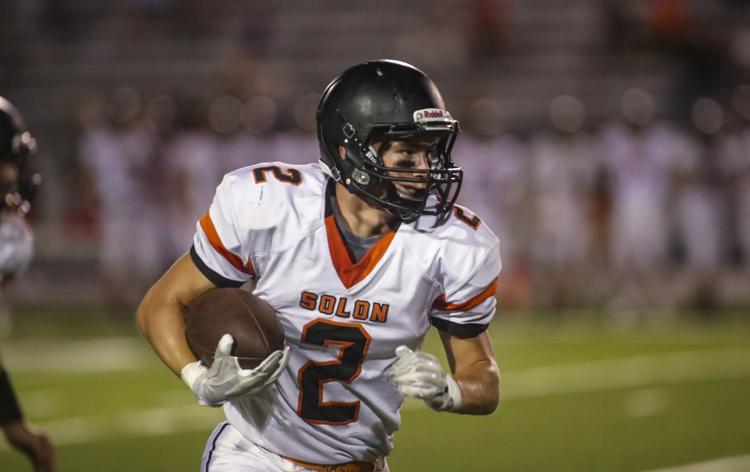 091318-assumption-fb-021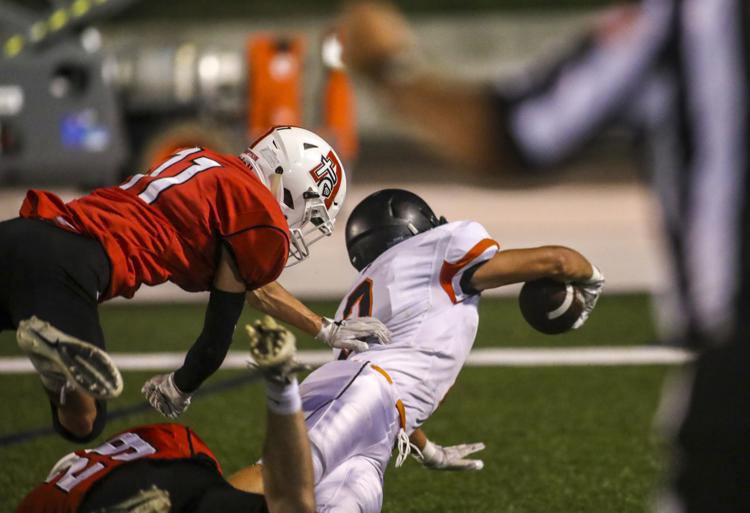 091318-assumption-fb-022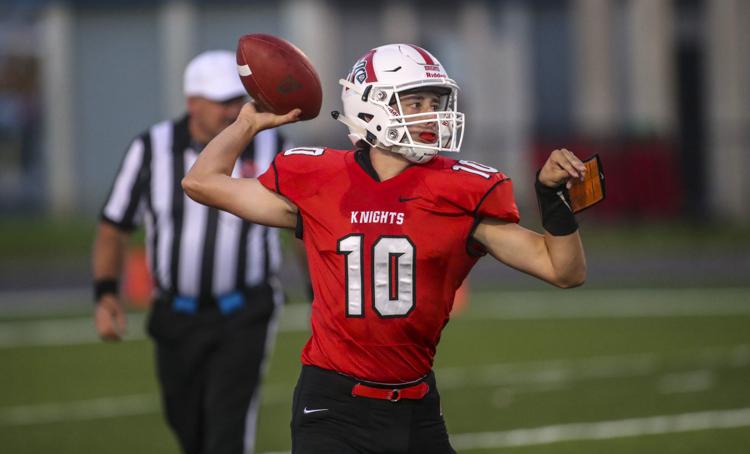 091318-assumption-fb-023
091318-assumption-fb-024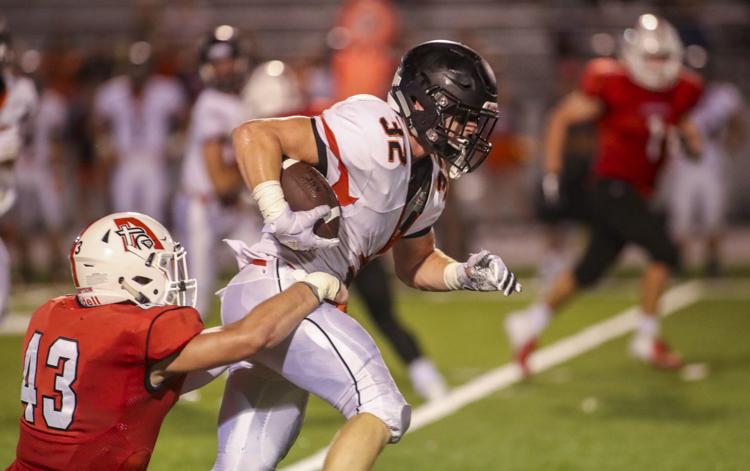 091318-assumption-fb-025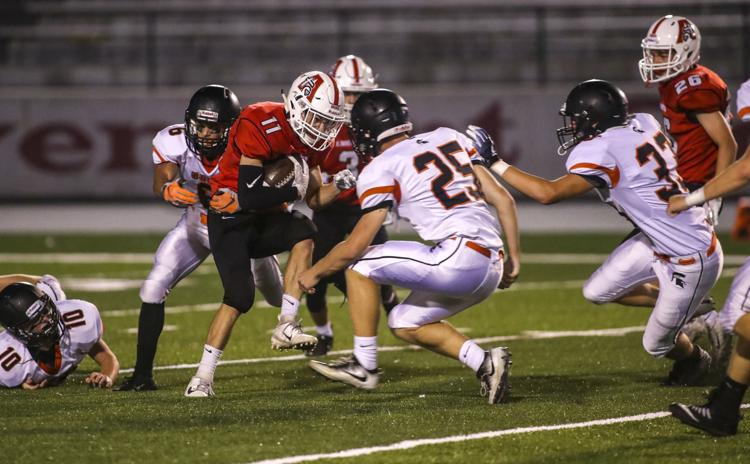 091318-assumption-fb-026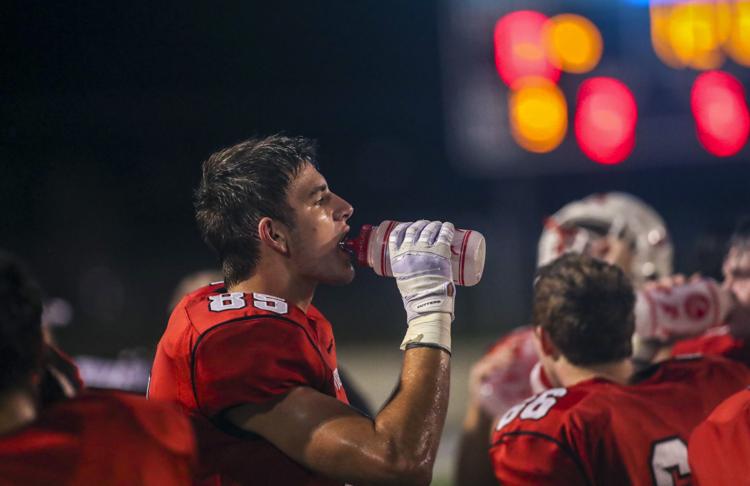 091318-assumption-fb-027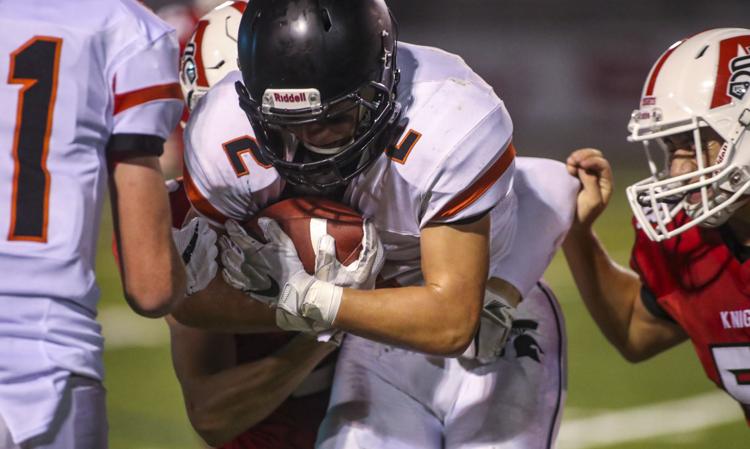 091318-assumption-fb-028