1. Rain likely this afternoon
A good Wednesday to all. Rain remains in the forecast for the Quad-Cities, but that's what one would expect for April.
Here's the forecast from the National Weather Service.
Today there's a chance of isolated showers before 10 a.m. then scattered showers and thunderstorms between 10 a.m. and noon with showers likely after noon.
The chance of precipitation is 70 percent with new rainfall amounts between a tenth and quarter of an inch possible. Skies will be cloudy with a high near 69 degrees. Winds could gust as high as 25 mph.
Tonight showers are likely before 10 p.m. and should wrap up for the most part by 1 a.m. The chance of precipitation is 60 percent with new rainfall amounts between a tenth and quarter of an inch possible. The overnight low will be around 51 degrees.
Thursday brings another chance of showers in the afternoon. Skies will be mostly cloudy with a high near 68 degrees and a low around 48 degrees. The chance of precipitation is 50 percent with new rainfall amounts between a tenth and quarter of an inch possible.
2. Do liquor sales cause more crime for surrounding neighborhoods?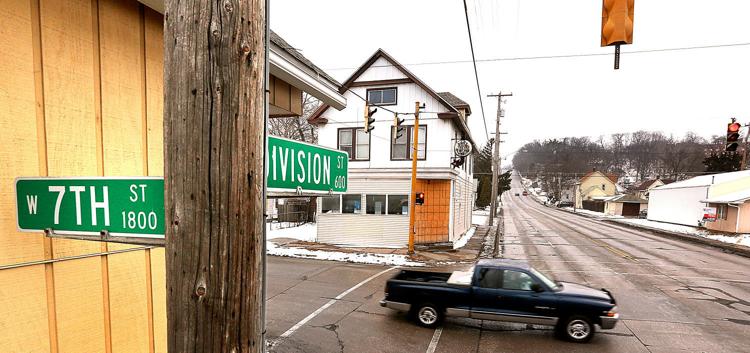 The Quad-City Times worked to answer that question using data from a records request to the Davenport Police Department. The department provided the Times with crime data between 2012-2015 covering offenses reported within 1,500 feet of 65 liquor stores and convenience stores with liquor licenses. From those records, the Times examined data surrounding 14 establishments that had a liquor license in effect and issued by the State of Iowa Alcoholic Beverages Division. Reporter Tara Becker shares the findings.
3. Siblings star at Davenport Central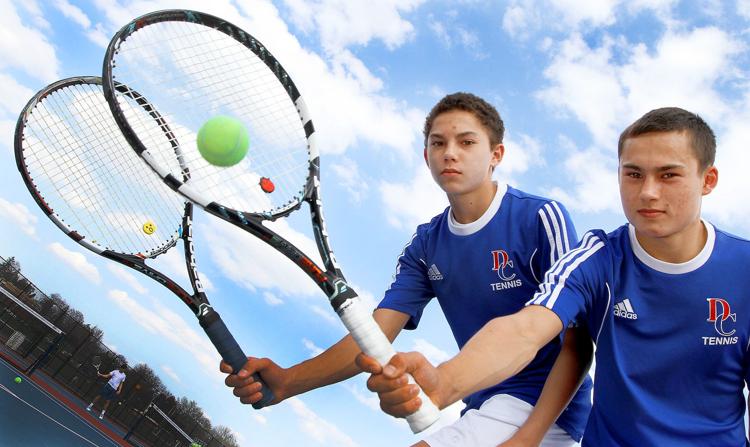 Joseph and Andrew Shie are multi-sport athletes. Yet, the Davenport Central brothers refuse to let their two extra-curricular activities clash. They devote the winter months to swimming. Then once spring comes, they trade their swim caps and goggles for a racket and tennis balls.
Little, if any time, is spent on the other activity outside of the season. You would be hard-pressed to argue with the results. The Shies have qualified for state in both sports every high school season. Sports reporter Matt Coss has more.
4. Davenport police look for robbery suspect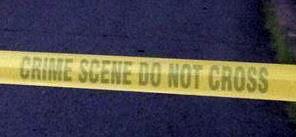 Davenport police is seeking the public's help in locating a suspected in a Tuesday afternoon armed robbery.
The robbery occurred shortly before 1 p.m. at Advance America, 1800 E. Kimberly Road.
The suspect displayed a handgun and demanded money from the clerk. The suspect fled the scene with an undisclosed amount of cash. No one was injured during the incident.
The suspect is described as a black male, about 5-foot, 6-inches tall and weighing 150 pounds.
Anyone with information regarding this incident is encouraged to "DO WHAT'S RIGHT" and call the Davenport Police Department at 563-326-6125 or submit an anonymous tip via our mobile app entitled "CityConnect Davenport, IA."
5. How to give your lawn mower a pre-season tune-up
With another lawn mowing season beginning, a little lawn mower TLC is in order. You can take your mower to a hardware store or home center for a tune-up, or you can do it yourself. Check out these tips. But hurry, the grass is growing fast.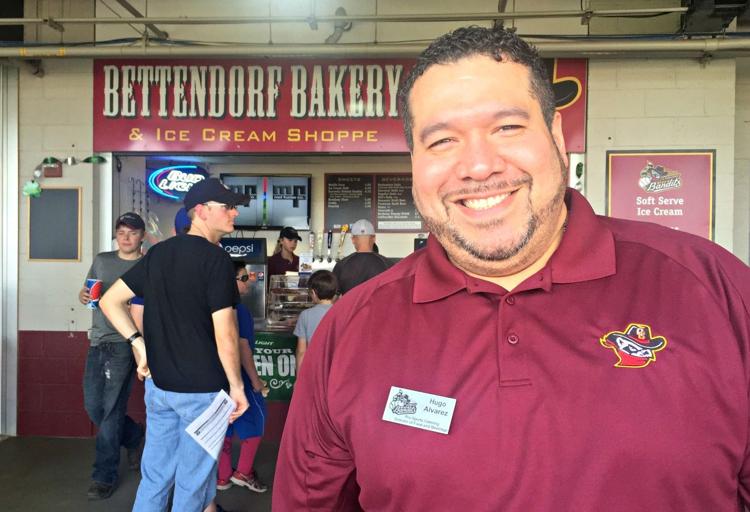 On game day, Hugo Alvarez spends at least 14 hours at Modern Woodmen Park. But if you ask him the score, he probably won't know. That's because his eyes aren't on the ball, but the food. 
As the park's Food and Beverage Director, his main worry is tending to the appetite of fans — he keeps the kitchens stocked and new ideas cooking.
"At a baseball game, the food is like another experience happening," he said. "We want to surprise people and keep the traditions but also liven them up."
And he's always pushing teams to go outside their comfort zone — past cracker jacks and peanuts.
Read more about the food and beverage director.