A good Tuesday to all. Another day another winter storm warnings and another day of school closings and delays. Here are the details.
---
Update: About 1,300 Alliant Energy customers in the Park View area have been without power since about 4:30 a.m. this morning. According to the company's outage map, power is estimated to be restored by 9 a.m.
---
The Quad-City region is under a Winter Storm Warning until 9 p.m. Here's what the National Weather is saying:
"A mix of freezing rain, sleet, and snow will continue to transition to all snow area-wide through daybreak. Occasional snow showers will then persist through the day. Winds will be on the increase late this morning through this evening, gusting up to 45 mph. Areas that received little freezing rain will be the most prone to blowing and drifting snow and low visibilities through the day. Near whiteout conditions are also possible during snow showers, causing very dangerous travel conditions. The strong winds may also result in tree damage in areas that received significant icing."
A Winter Storm Warning means significant amounts of snow, sleet and ice will make travel very hazardous or impossible.
1. More snow and freezing rain likely today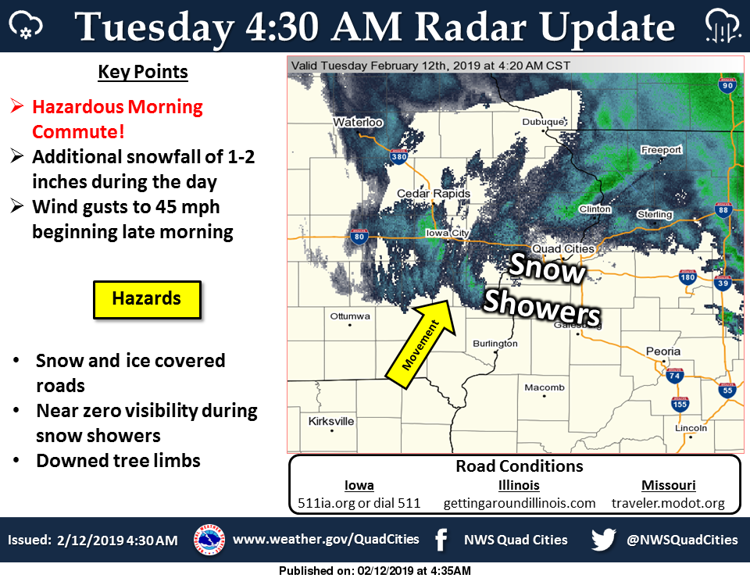 More snow is likely before 9 a.m., then possibly mixed with freezing rain between 9 a.m. and 10 a.m., before turning to all snow after 10 a.m. There will be periods of patchy blowing snow after 1 p.m. Skies will be cloudy with a temperature falling to around 27 degrees by 5 p.m. Winds gust could be as high as 40 mph. The chance of precipitation is 70 percent with little or no ice accumulation expected. New snow accumulation of around an inch is possible.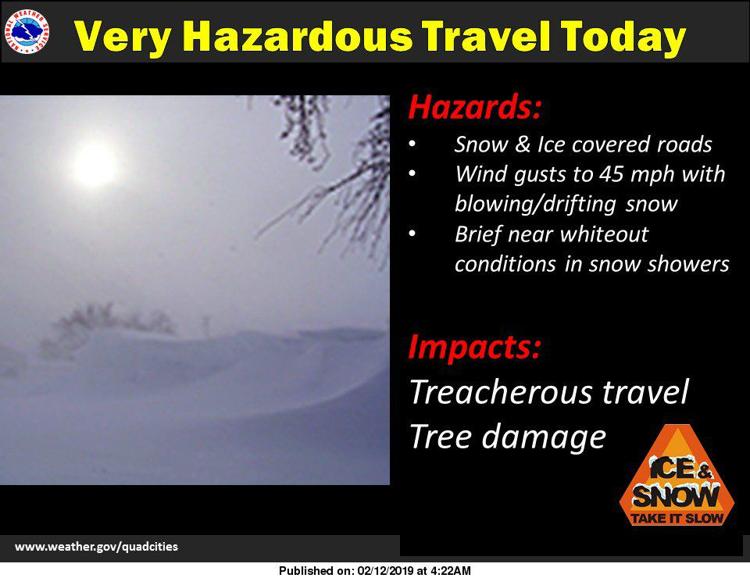 There's a 20 percent chance of snow before 9 p.m., tonight, with patchy blowing snow before 1 a.m. Skies will be cloudy, then gradually becoming partly cloudy, with a low around 9 degrees. Wind-chill values will be as low as -5 degrees. Winds could gust as high as 40 mph.
Wednesday: Mostly sunny with a high near 28 degrees and a low around 25 degrees with wind-chill values as low as -5 degrees. Winds could gust as high as 20 mph.
Davenport has declared a snow emergency that went into effect at 4 p.m. Monday and continues through 6 a.m. Wednesday.
The Flood Warning continues for the Rock River at Moline continues until further notice.
Earlier today the Rock was at 14.1 feet and falling. Flood stage is 12 feet.  Major flooding is occurring and is forecasted to continue. The river is expected to fall below 14 ft tonight. At 14 feet, water affects South Shore Drive and North Shore Drive in Moline west of the 27th Street bridge. Water limits access to homes on South Shore Drive east of the I-74 bridge. Water also affects portions of 60th Street south of John Deere Road.
2. Another round of school closings/delays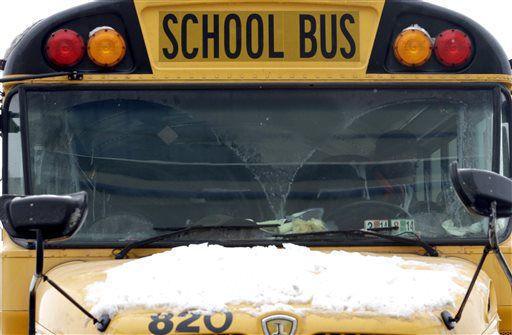 Many area schools are closed today because of the weather. Is your school on the list? Check it out
3. Firefighters respond to Davenport trailer fire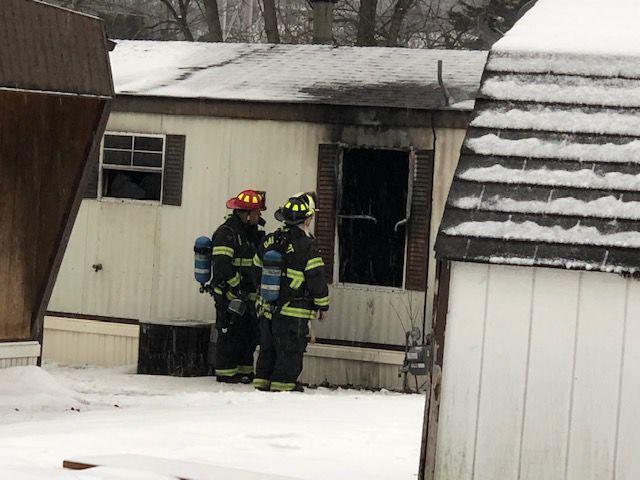 Firefighters were on the scene late Monday afternoon at a fire at the Ponderosa trailer park in the west end of Davenport.
The fire was confined mostly to a back bedroom in a mobile home, firefighters said, but there was smoke and water damage throughout.
Crews extinguished the blaze in about an hour.
The American Red Cross was on hand to assist a husband, wife, daughter and dog displaced by the fire, which remains under investigation.
4. Shakey Graves and Dr. Dog to co-headline concert at The Rust Belt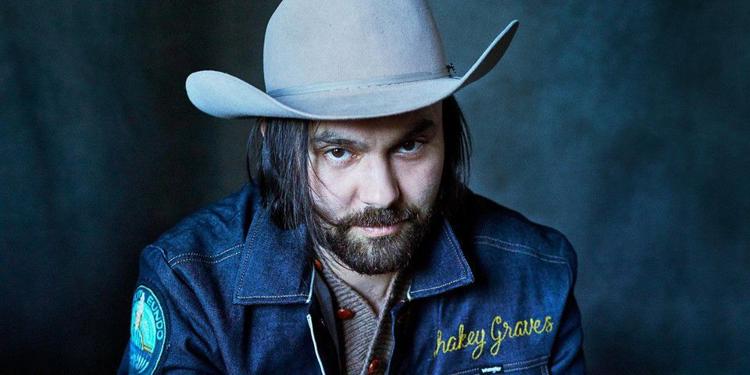 Shakey Graves and Dr. Dog have been tapped to co-headline a show in August at The Rust Belt, the music venue opening this weekend in East Moline.
Shakey Graves, the stage name for Alejandro Rose-Garcia, is an Americana musician from Austin, Texas. He'll be joined by Dr. Dog, the rock band from Philadelphia that previously headlined the Alternating Currents festival in Davenport in August 2018. 
The show, which will also feature a yet-to-be-announced special guest, is set for 7 p.m. Monday, Aug. 19 at The Rust Belt, 1201 7th St., East Moline. Read more.
5. Moline's 6th Avenue work part of I-74 bridge project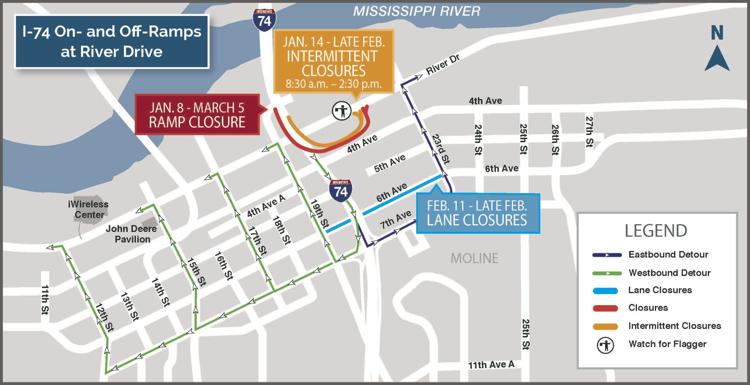 Lane closures are planned for about two weeks on 6th Avenue in Moline,  between 19th and 23rd streets, weather permitting, as part of the Interstate 74 Mississippi River Bridge project.
Through the end of February, lane closures are planned on 6th Avenue. Intermittent flagging will get trucks in and out of the closed lanes and move equipment across the road.
The work coincides with intermittent closures of the Iowa-bound I-74 on-ramp at River Drive in Moline.
Drivers should watch for flaggers on River Drive, who will be directing traffic to 7th Avenue during the on-ramp closures. To reduce traffic backups and delays, message boards will be posted along the route to communicate the status of the closure to motorists.
IDOT officials said motorists should use the 7th Avenue on-ramp as an alternate if backups occur. The bridge reconstruction project is expected to continue through 2021. For project updates, visit I74RiverBridge.com.
At issue in Moline: Should the city's help be free?
6. Today's trending headlines
Today's photo gallery:

Bettendorf - North Scott Boys Basketball



Bettendorf Boys clinched the MAC title with the 43- 41 win over North Scott Monday night.
021119-qct-spt-bett-ns 012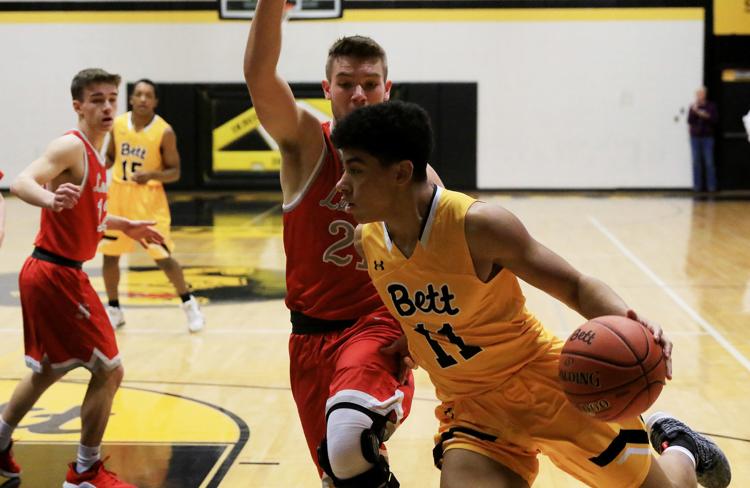 021119-qct-spt-bett-ns 041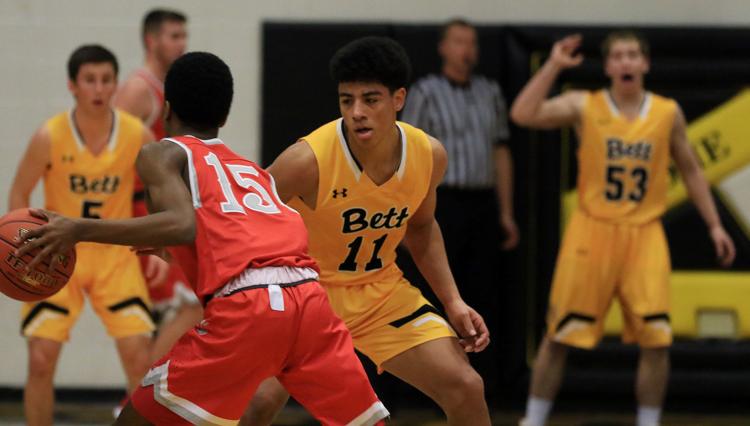 021119-qct-spt-bett-ns 087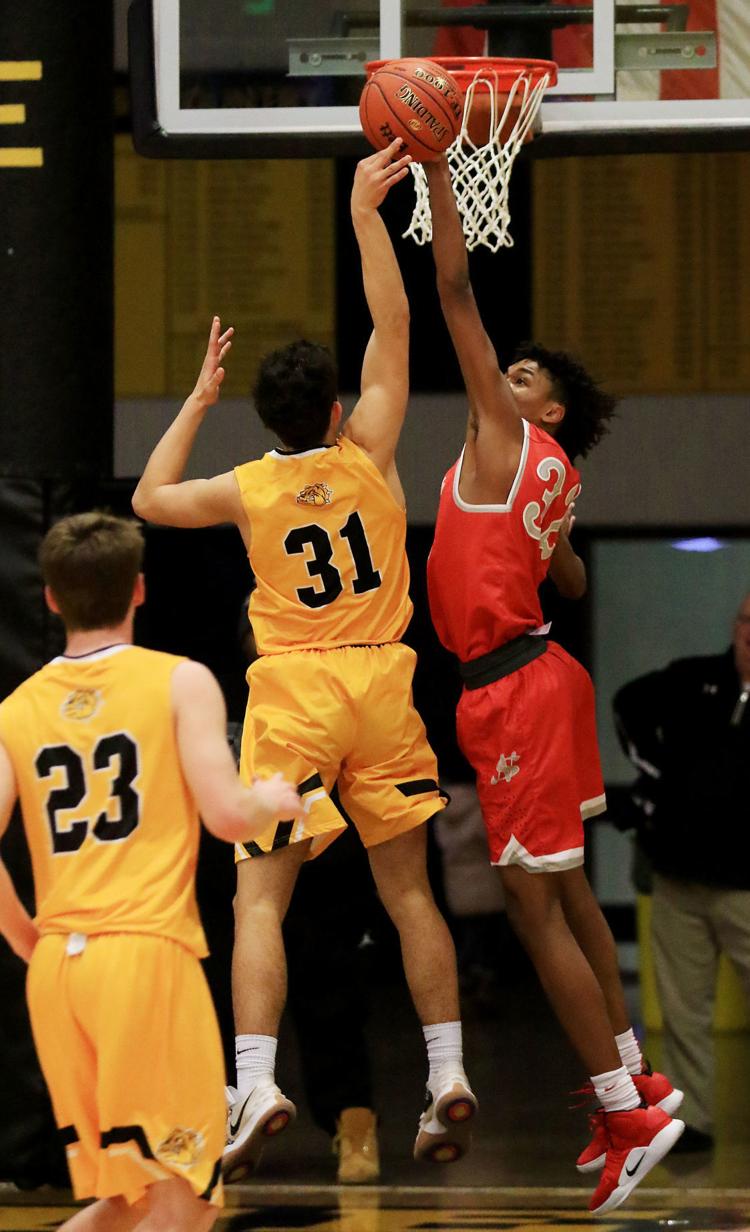 021119-qct-spt-bett-ns 103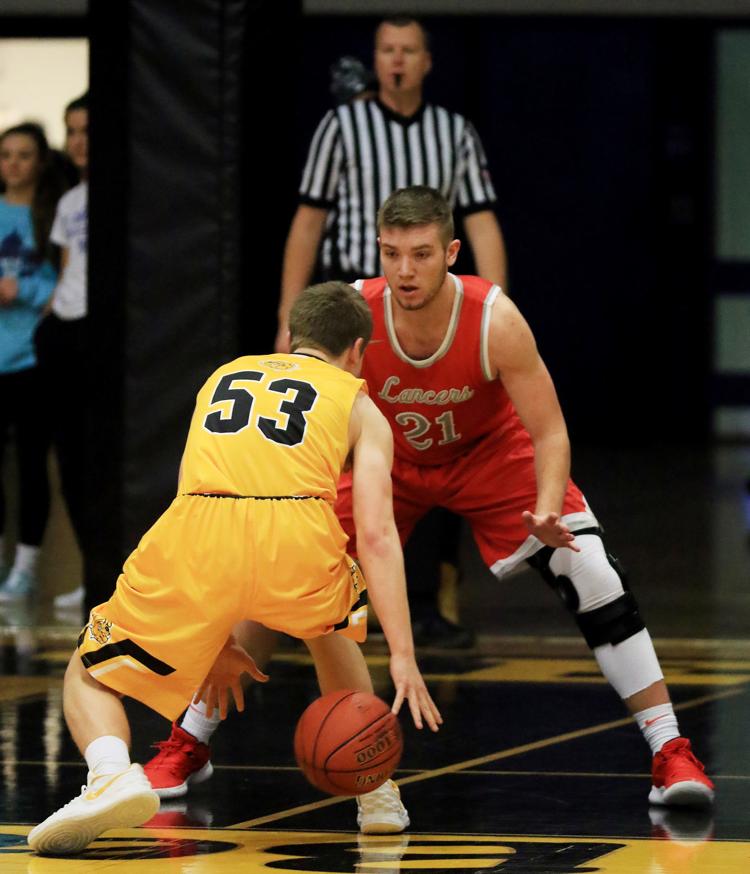 021119-qct-spt-bett-ns 143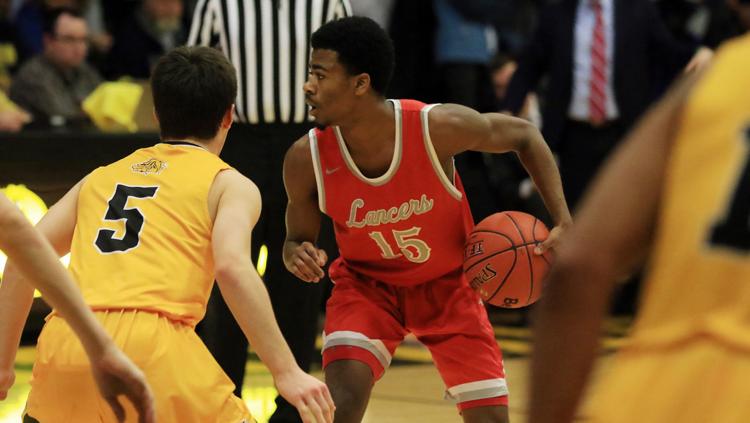 021119-qct-spt-bett-ns 214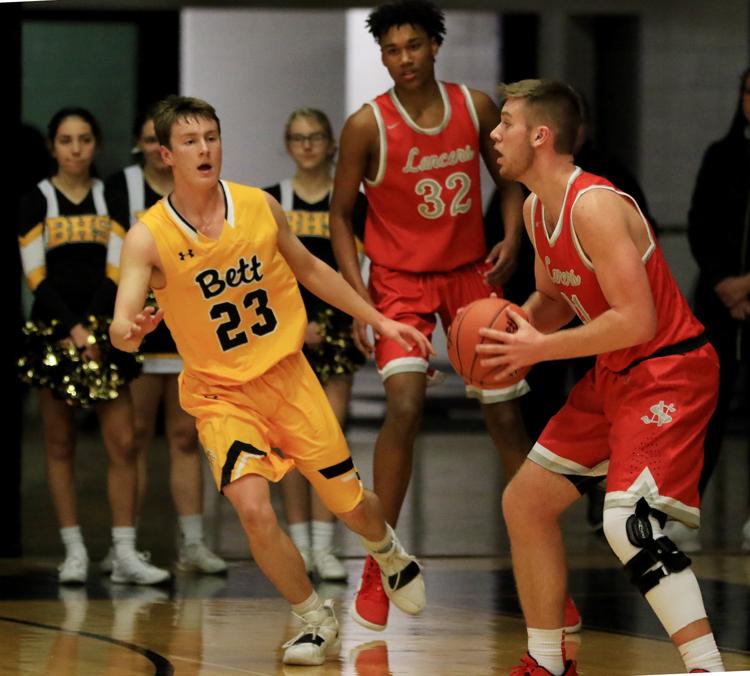 021119-qct-spt-bett-ns 219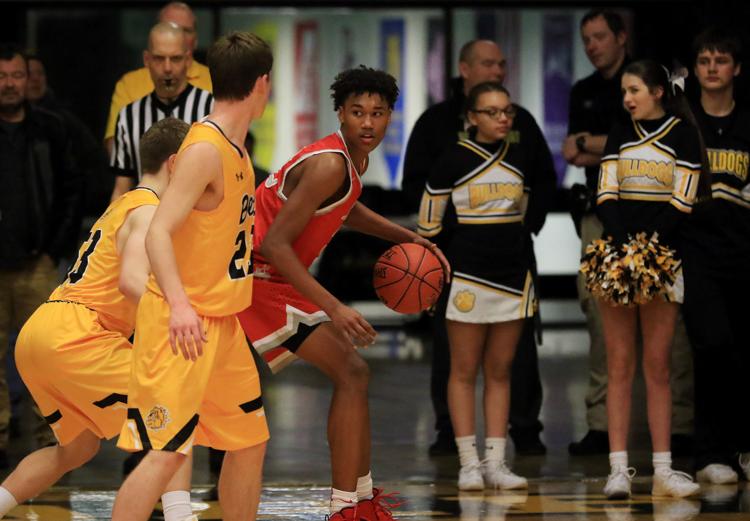 021119-qct-spt-bett-ns 279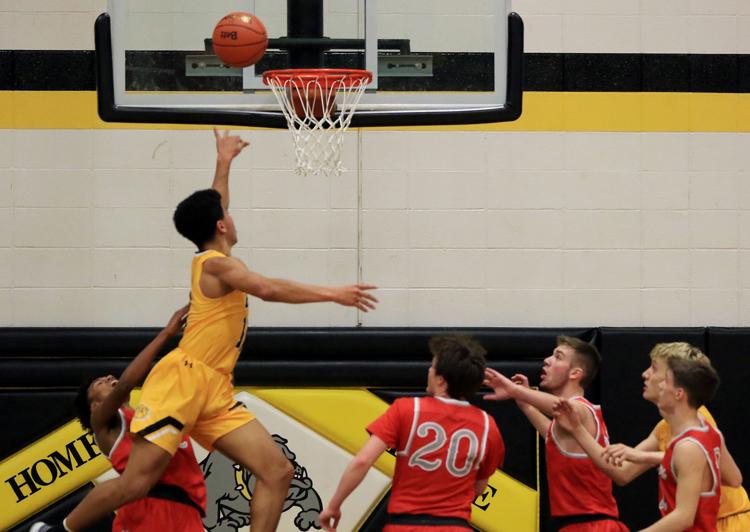 021119-qct-spt-bett-ns 344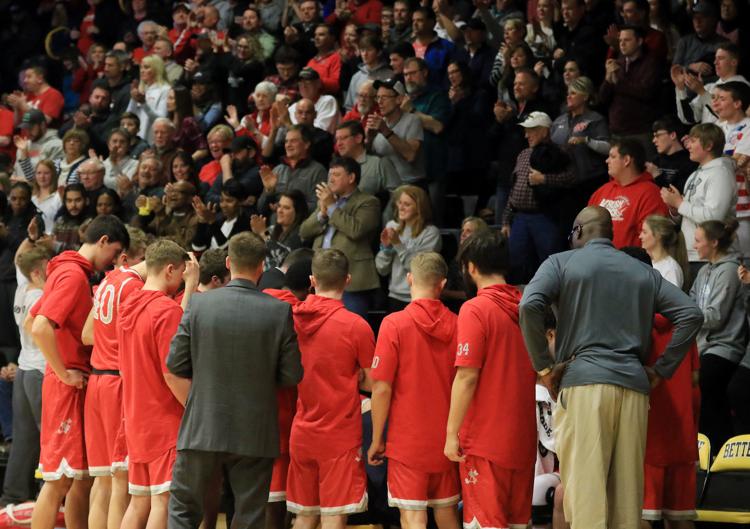 021119-qct-spt-bett-ns 364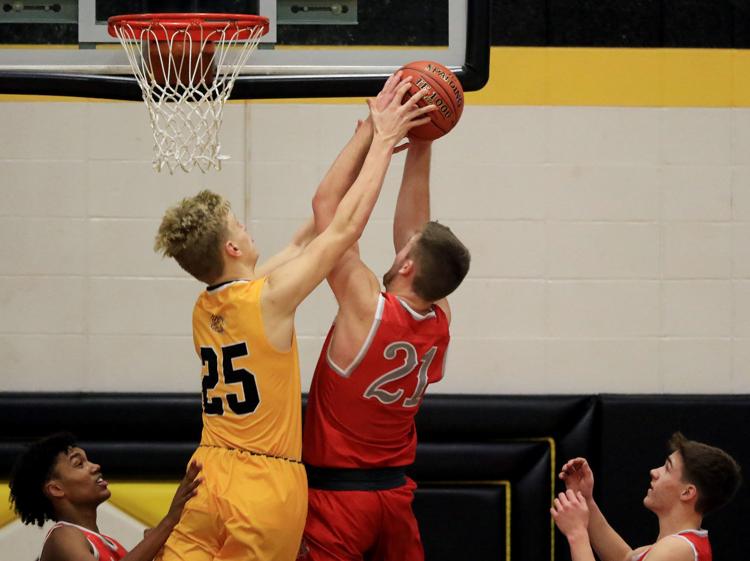 021119-qct-spt-bett-ns 378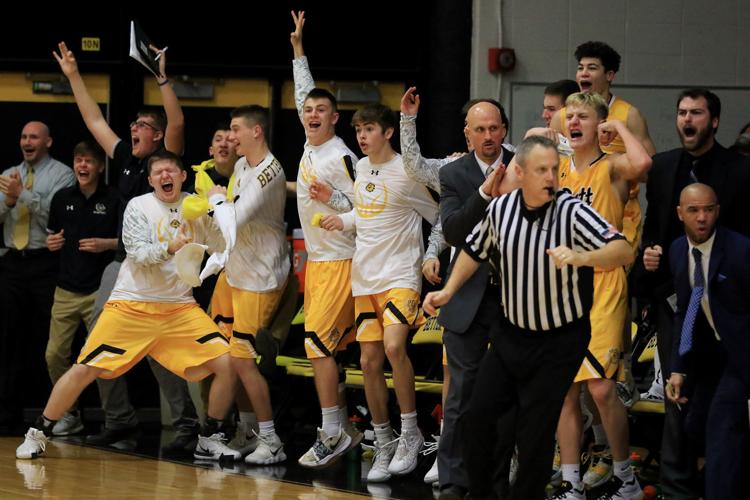 021119-qct-spt-bett-ns 018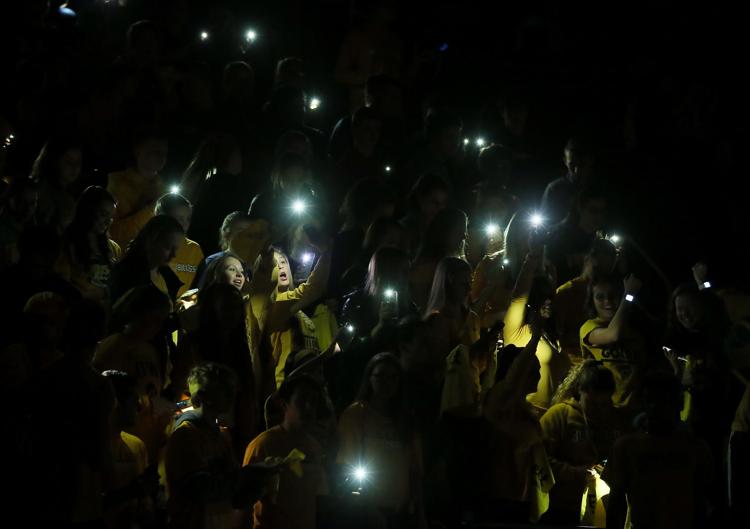 021119-qct-spt-bett-ns 037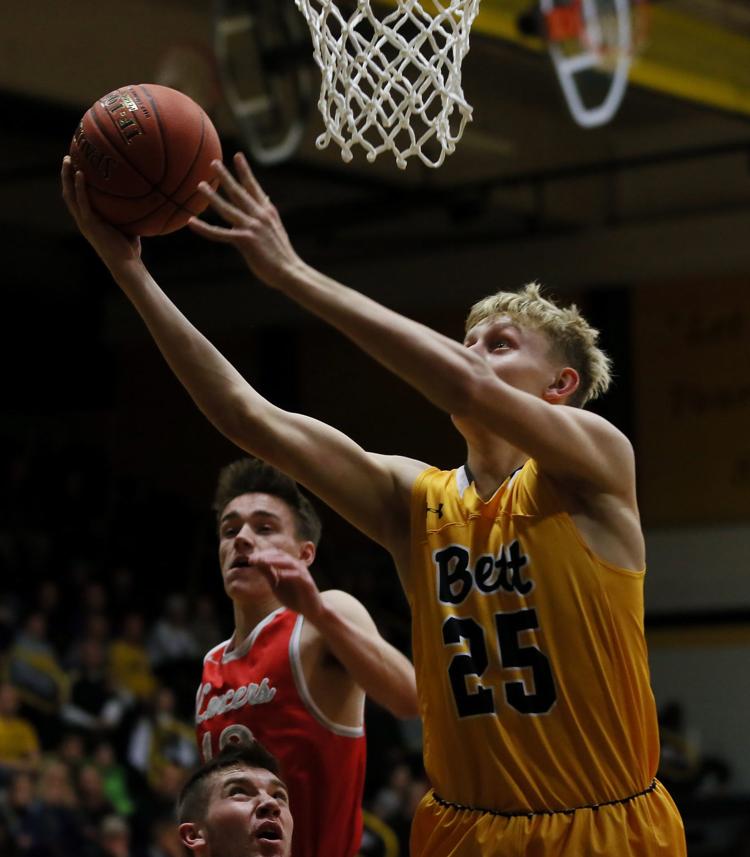 021119-qct-spt-bett-ns 099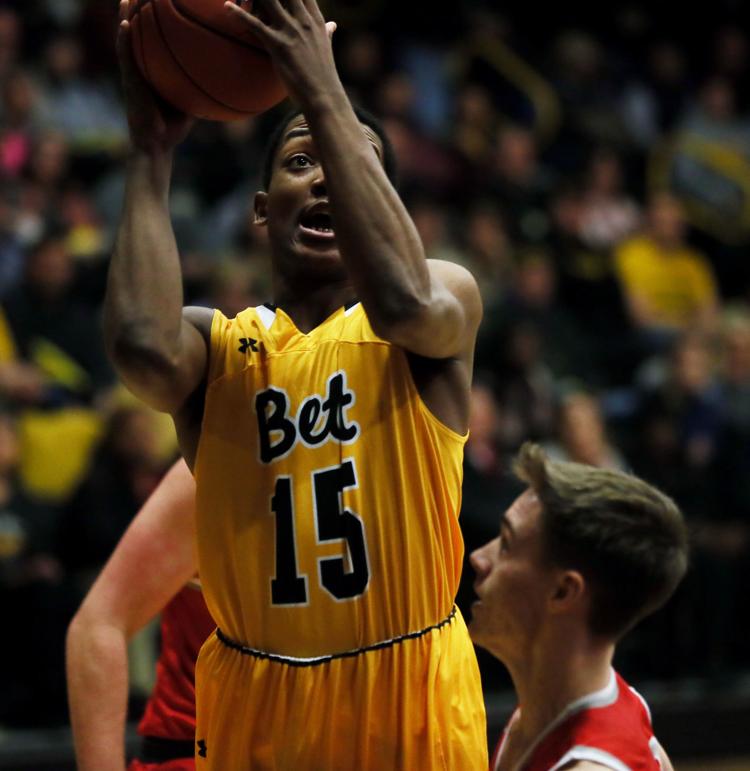 021119-qct-spt-bett-ns 191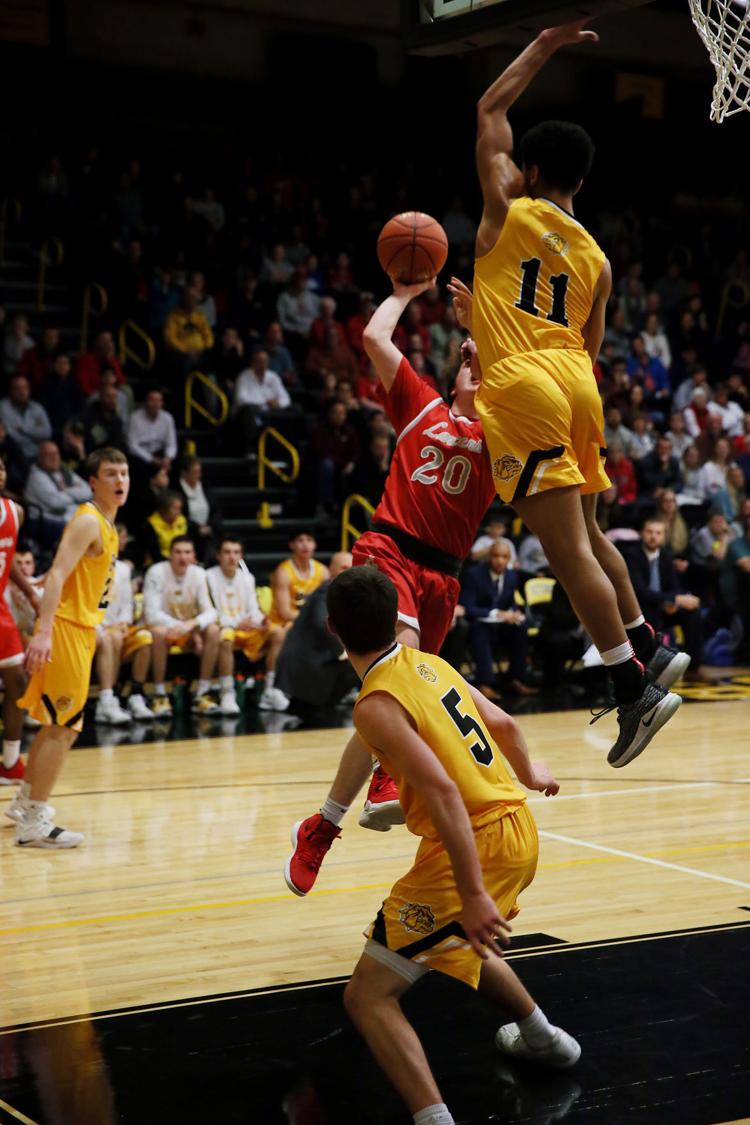 021119-qct-spt-bett-ns 201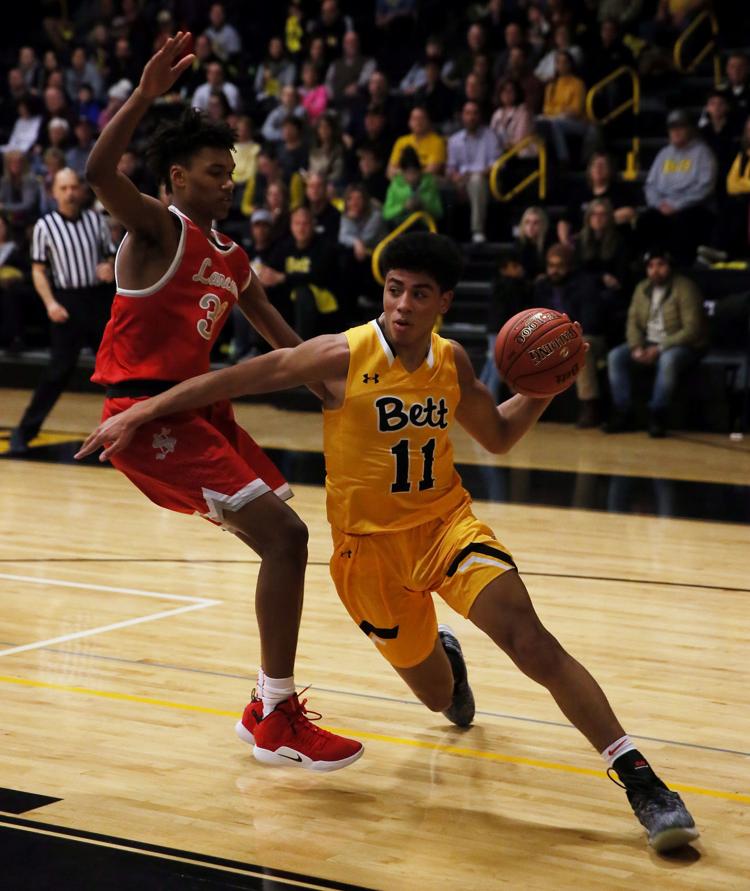 021119-qct-spt-bett-ns 205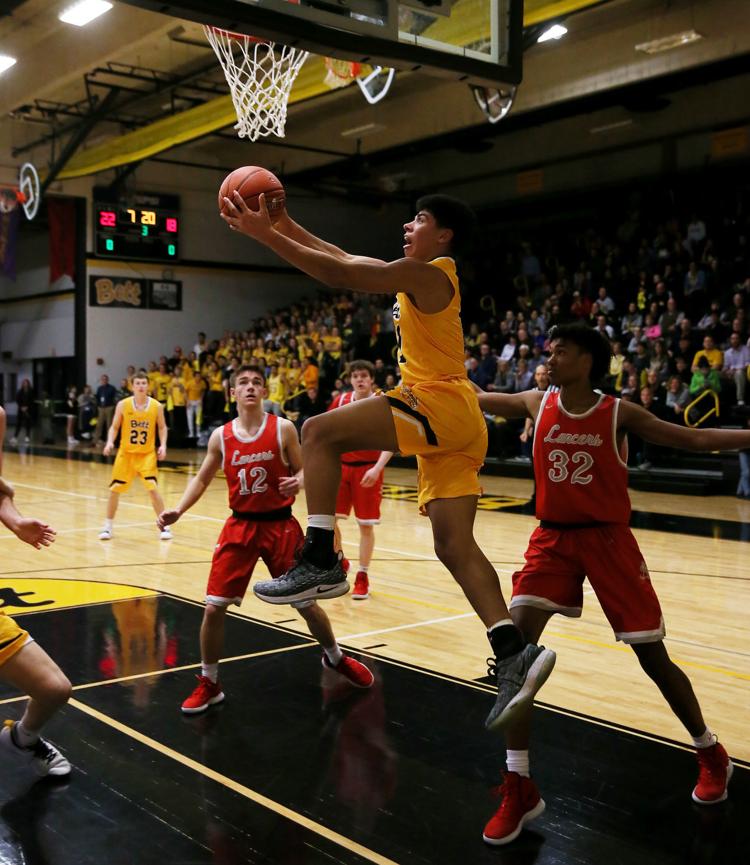 021119-qct-spt-bett-ns 226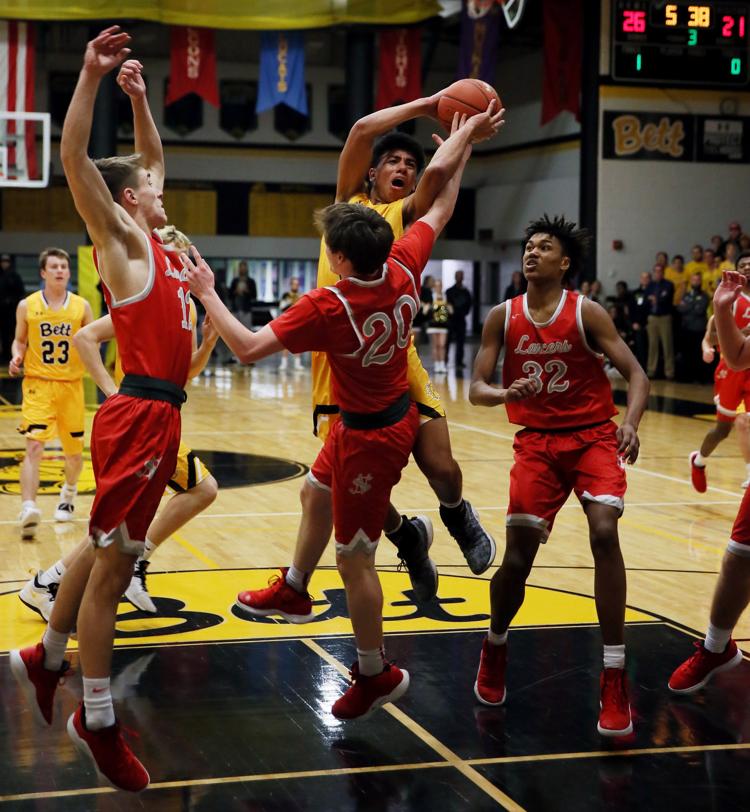 021119-qct-spt-bett-ns 250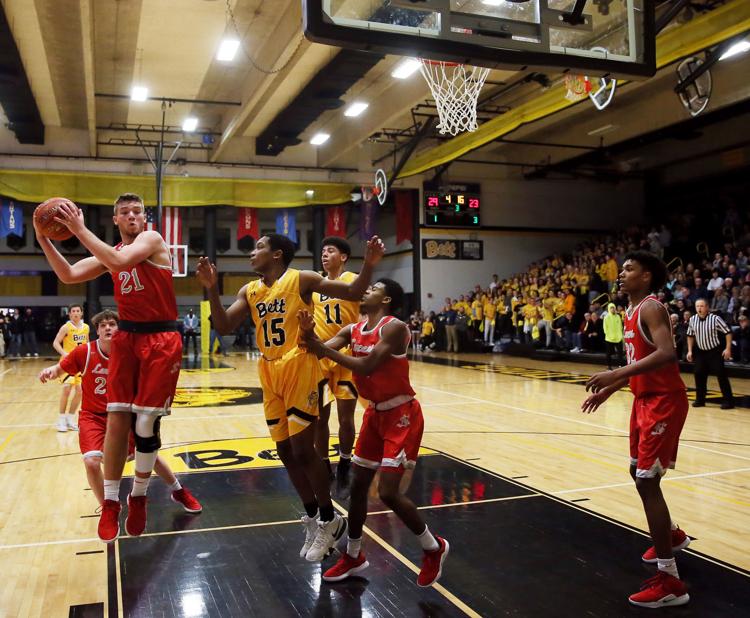 021119-qct-spt-bett-ns 301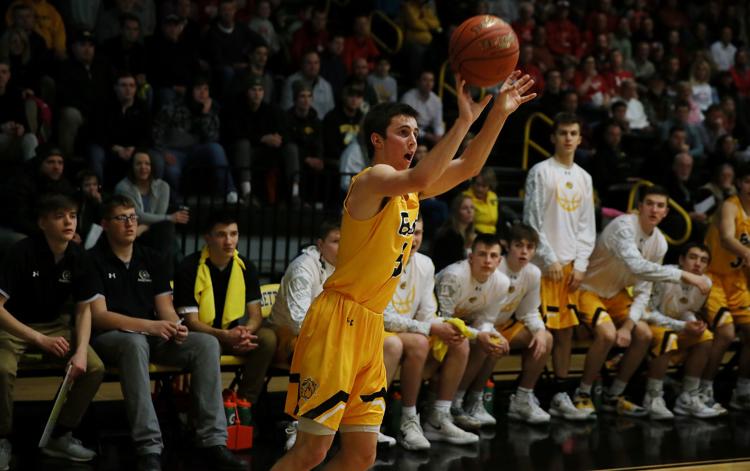 021119-qct-spt-bett-ns 334
021119-qct-spt-bett-ns 361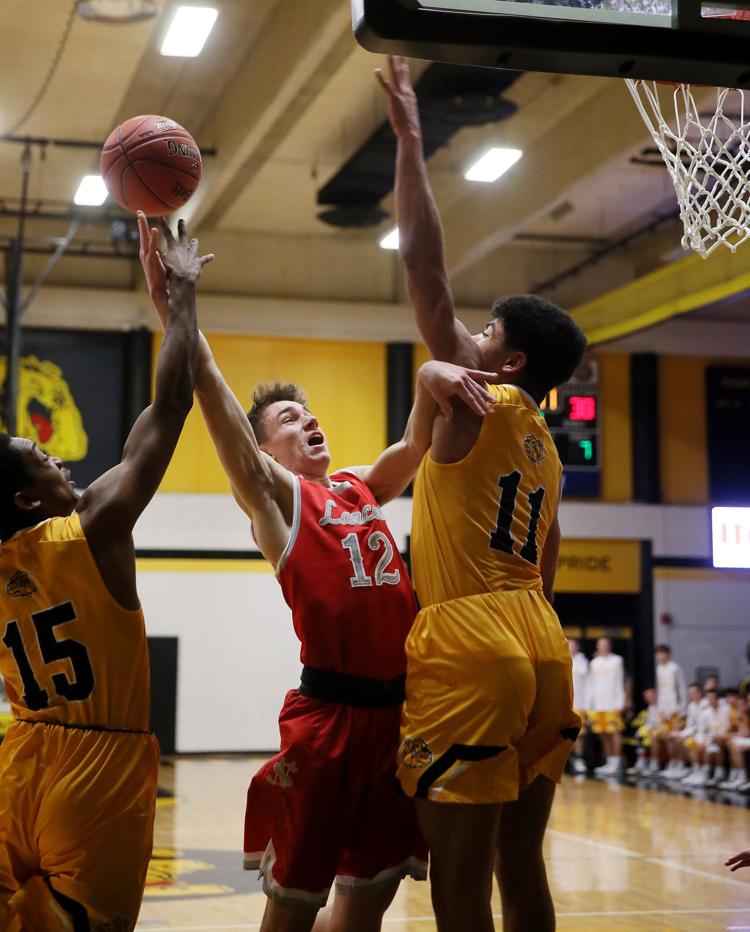 021119-qct-spt-bett-ns 419