A good hump day Wednesday to all. While there is a small chance of showers and thunderstorms in the Quad-Cities metro area today, there is a risk of severe storms in eastern Iowa and western Illinois this afternoon and evening.
According to a National Weather Service Hazardous Weather Outlook, "Severe storms are possible this afternoon and evening area-wide. The main threat is large hail. An isolated tornado is also possible, especially along and northwest of a line from Dubuque to Sterling.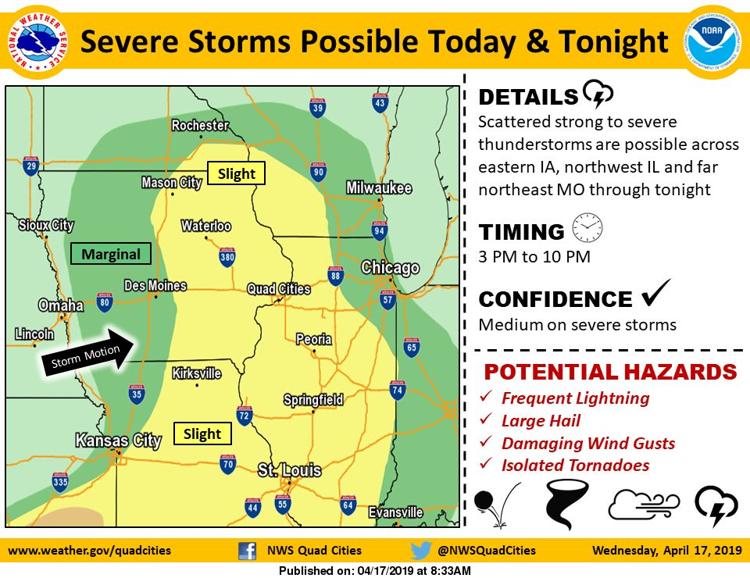 "Another round of storms is possible late tonight, mainly along and east of the Mississippi River. A few severe storms are possible, with damaging winds and large hail the main threats."
1. Mostly cloudy, high in the 70s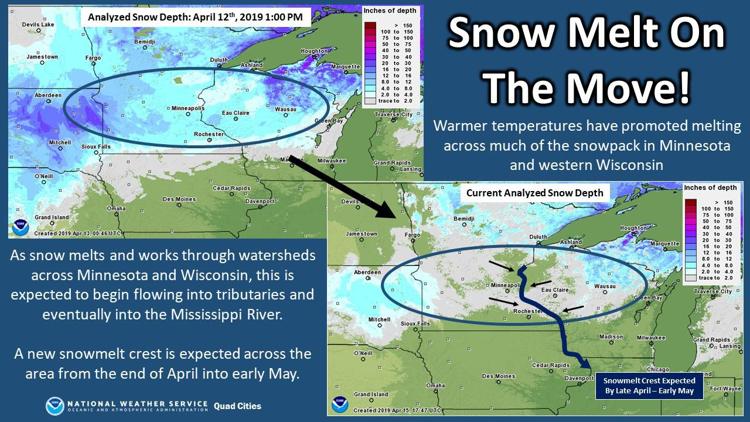 There's a slight chance of showers and thunderstorms before 9 a.m., and after 11 a.m., today. Skies will be mostly cloudy with a high near 74 degrees. South winds could gust as high as 20 mph. The chance of precipitation is 20%.
Tonight there is a 40 percent chance of showers and thunderstorms. Skies will be cloudy with a low around 48 degrees. Winds could gust as high as 25 mph.
Thursday will see scattered showers before 9 a.m., then isolated showers after 2 p.m. Skies will be cloudy with a high near 52 degrees and a low around 38 degrees. Northwest winds will gust as high as 25 mph.  The chance of precipitation is 30%.
The Flood Warning continues for the Mississippi River at Rock Island until further notice. The Mississippi is holding steady at 19 feet (Flood Stage is 15 feet)
The river is expected to rise to 19.2 feet Friday, then begin falling.
2. Davenport's long-awaited Portillo's is filled with 'hidden' Q-C trademarks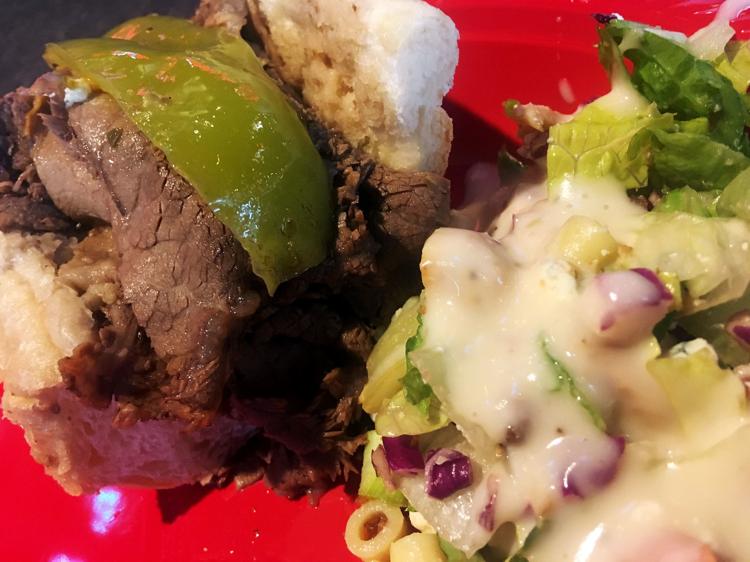 Walking inside Davenport's soon-to-be-opened Portillo's restaurant is like stepping into a 1950s diner, complete with black and white tile and posters of James Dean and Little Richard.
Adam Brown, who's managing the construction project on 53rd Street, said the 9,000-square-foot restaurant also is filled with iconic Quad-City and Iowa trademarks. 
"The look of each restaurant depends a lot on the specific region we are in, so there's a lot of different things in this one related to the Quad-Cities," Brown said. "So it's a bit of a scavenger hunt to find the hidden things related to Deere & Co., the Iowa State Fair and more." 
The Davenport spot, across the street from Costco Wholesale, will be the first Portillo's restaurant in Iowa. Founded as a hot dog stand in Villa Park, Illinois, by Dick Portillo in 1963, the new restaurant — expected to open in June — will be the company's 60th location. 
At a preview event for members of the media Tuesday morning, Davenport Mayor Frank Klipsch touted the city's accomplishments bringing both Costco and Portillo's to the region. Both businesses were requested by residents when he first took office, he said. Read more.  
3. Car hit by train in Rock Island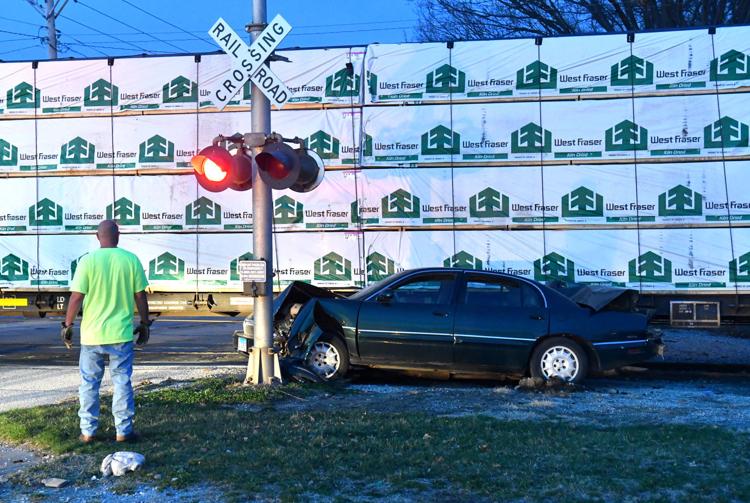 A car was hit by a southbound train near 31st Avenue and 5th Street at around 7:30 p.m. Tuesday in southwest Rock Island.
The car ended up wedged between the train and the crossing signal.
Police said the investigation is ongoing and that they would know more later today.
4. Davenport woman facing arson charge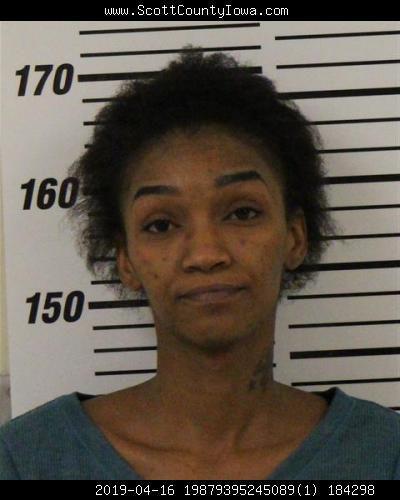 A Davenport woman was arrested Tuesday after police say she intentionally set fire to an occupied Davenport residence in February.
Ashley Lee Welk, 26, no address given, faces one count of first-degree arson, a Class B felony punishable by up to 25 years in prison.
She was being held in the Scott County Jail on a $100,000 cash-only bond. Welk is expected to appear in Scott County Court on Wednesday via video arraignment.
Arrest affidavits released Tuesday afternoon by the Davenport Police Department allege that Welk intentionally set fire to a residence in the 500 block of East 7th Street at 8:23 p.m. Feb. 21.
Her roommate and three children were in the residence.
Welk admitted to setting combustible materials on fire within the structure and was seen igniting the fire by her roommate, according to the affidavit.
A witness saw her leave the residence, according to the affidavit.
5. Gravel roads are a priority in Scott County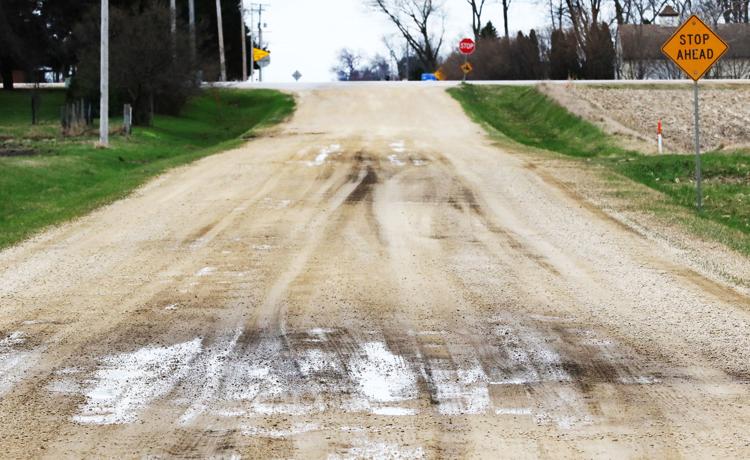 Scott County roads crews are ready to go repair the damage winter left behind on the county's gravel roads. But in many cases, it is a waiting game for Mother Nature.
That was the message Tuesday when Angie Kersten, assistant county engineer, updated the Scott County Board of Supervisors on the road conditions. Some of the county's roads are still too wet and soggy to handle the county's heavy equipment, she said. 
Because of the wet and cold winter and now spring, she said the county is dealing with more frost boils than it has seen since 2008.
Frost boils are created when water can't drain from a roadbed because of a layer of frost underground. The result can be a mud hole, soggy road conditions and even road failures.
Kersten said some of the mud holes are as deep as 4½ feet. Read more.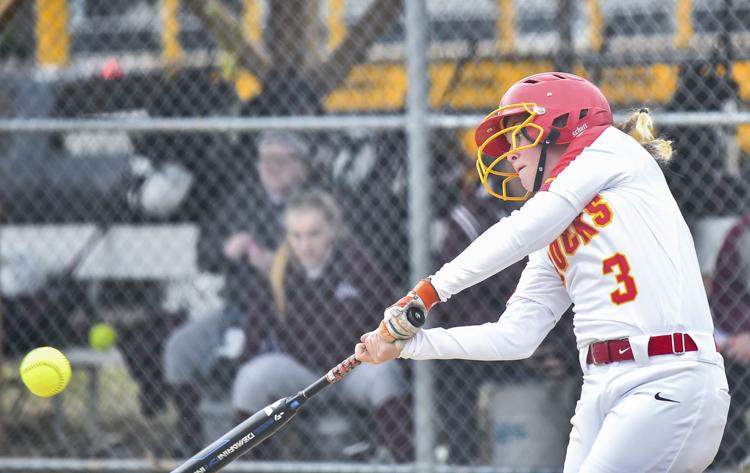 Click here for the athletes and teams of the week.
Today's photo gallery: Davenport North at Bettendorf Girls Soccer

Bettendorf hosted Davenport North in a MAC girls soccer match, Tuesday, April 16, 2019, at TouVelle Stadium. Bettendorf won the contest 3-0.
041619-qct-spt-north-Bett-Soccer-001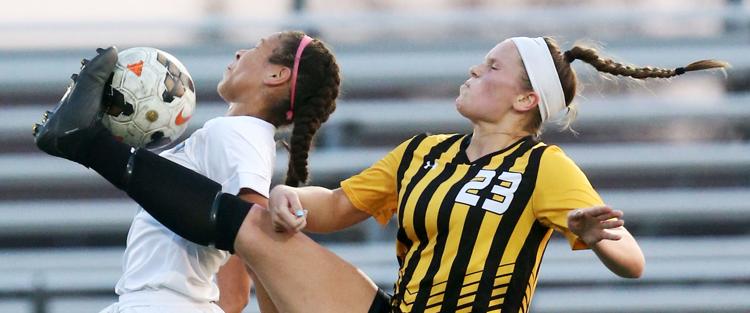 041619-qct-spt-north-Bett-Soccer-002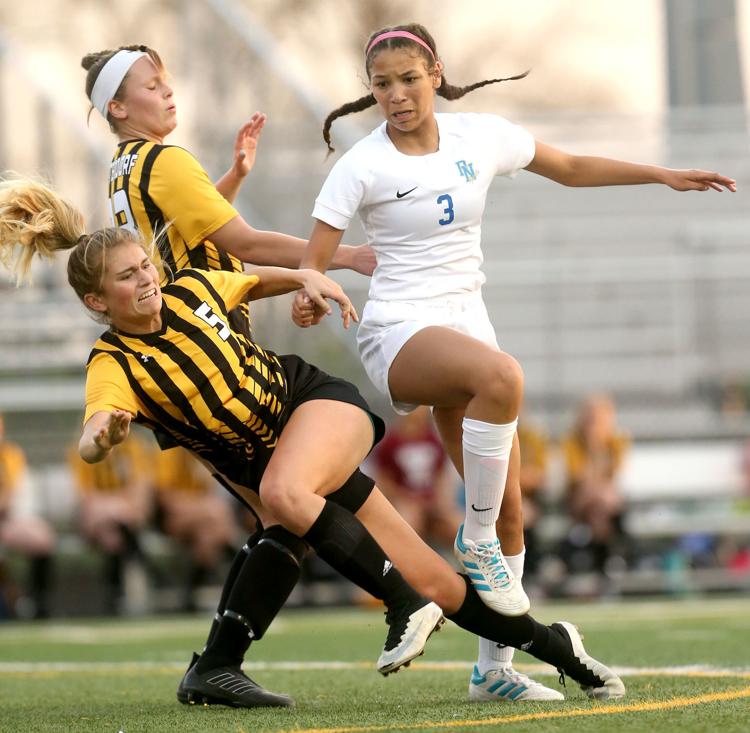 041619-qct-spt-north-Bett-Soccer-003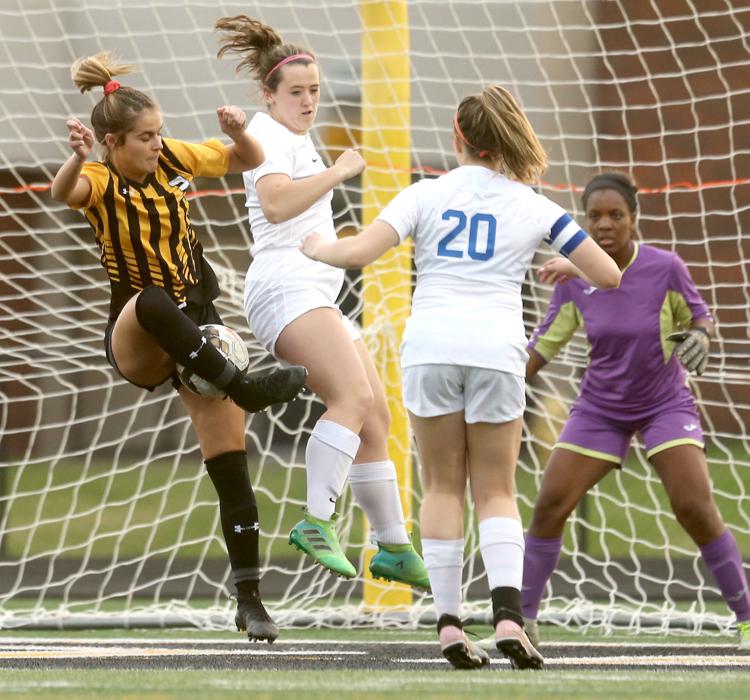 041619-qct-spt-north-Bett-Soccer-004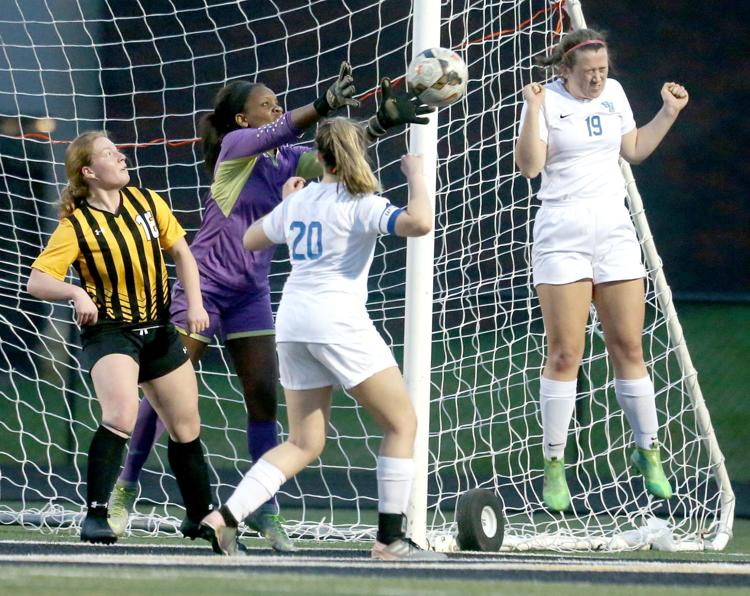 041619-qct-spt-north-Bett-Soccer-005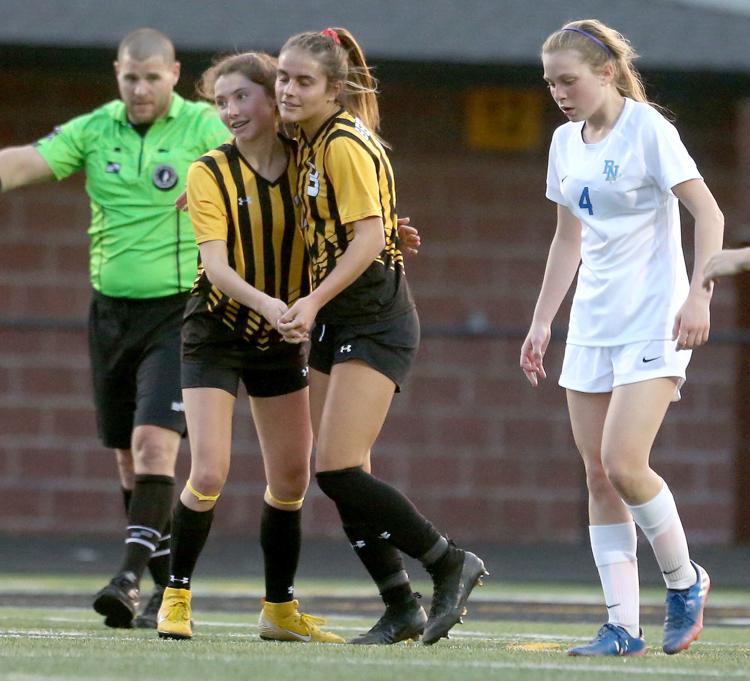 041619-qct-spt-north-Bett-Soccer-006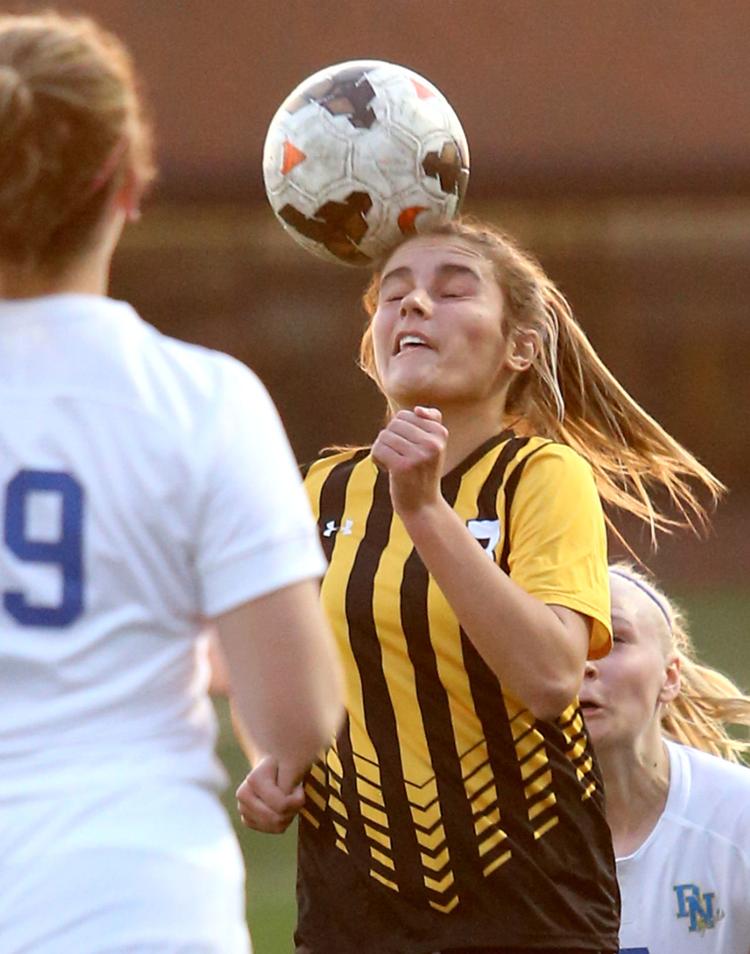 041619-qct-spt-north-Bett-Soccer-007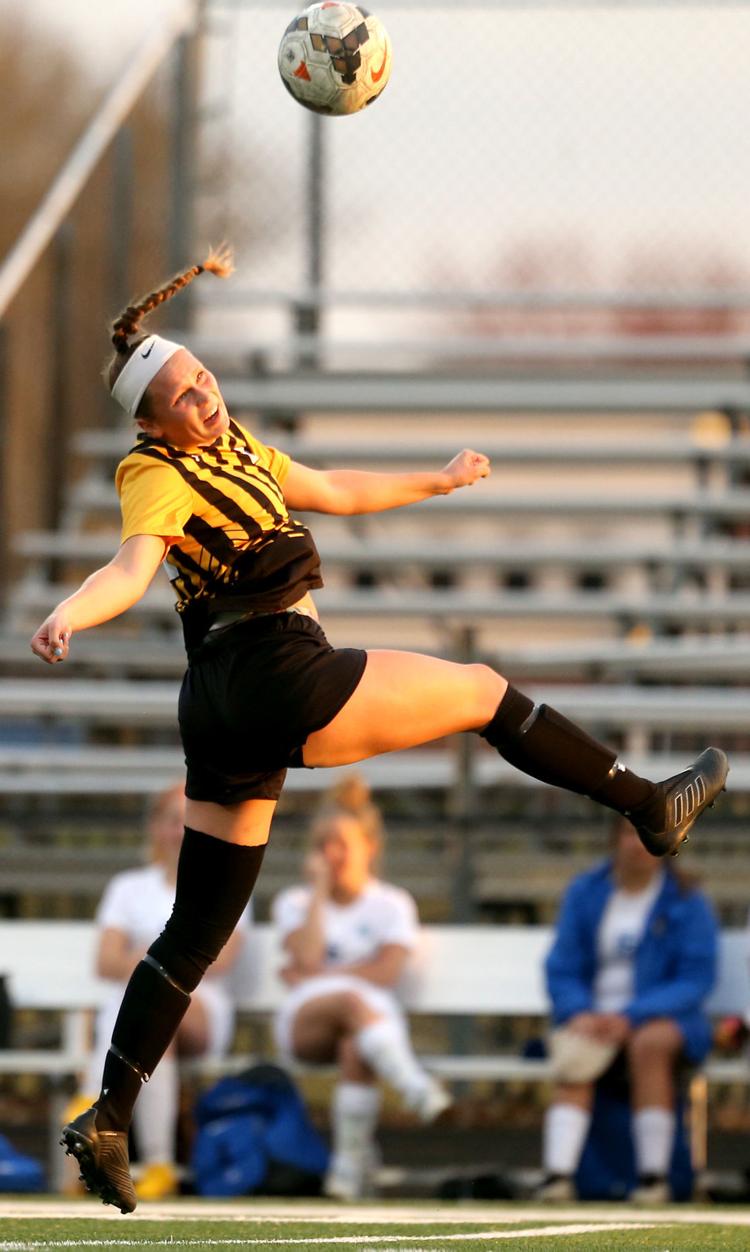 041619-qct-spt-north-Bett-Soccer-008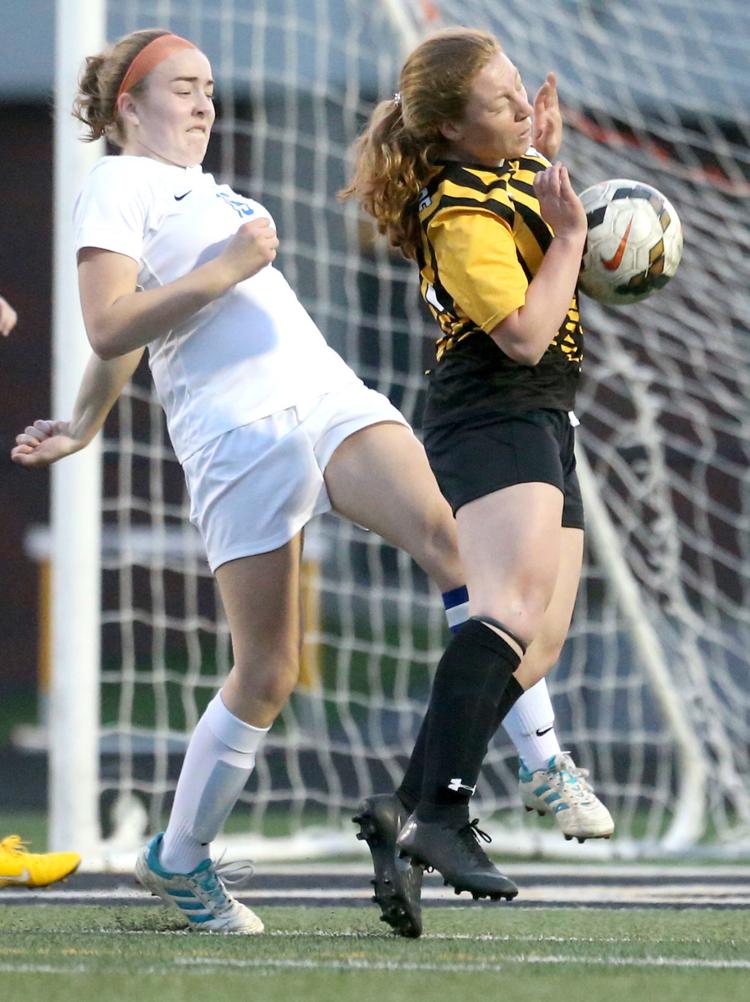 041619-qct-spt-north-Bett-Soccer-009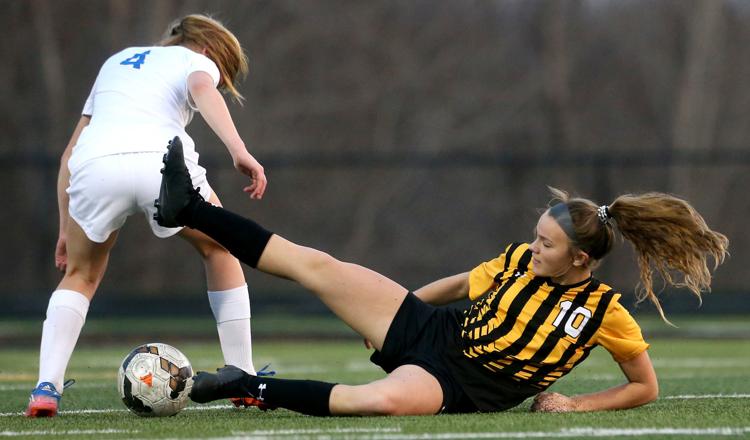 041619-qct-spt-north-Bett-Soccer-010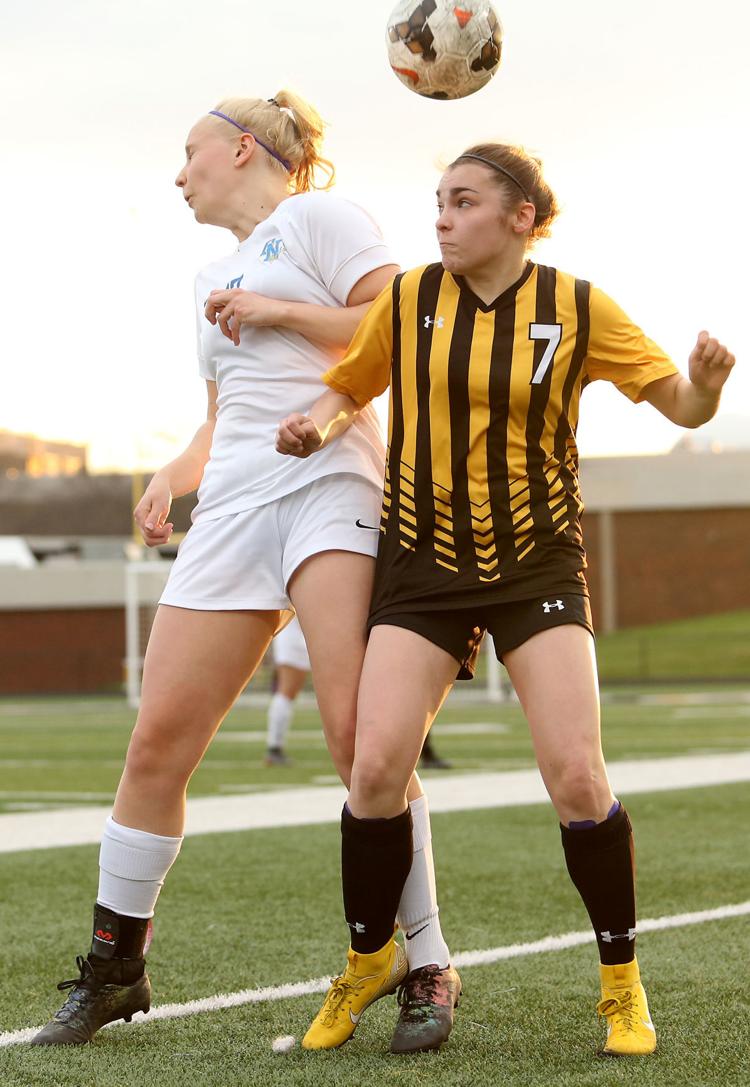 041619-qct-spt-north-Bett-Soccer-011