A good Thursday to all. It's another cold one out there today with snow heading our way.
Here's a look at the Quad-City weather picture from the National Weather Service.
1. Sunny today with snow late Friday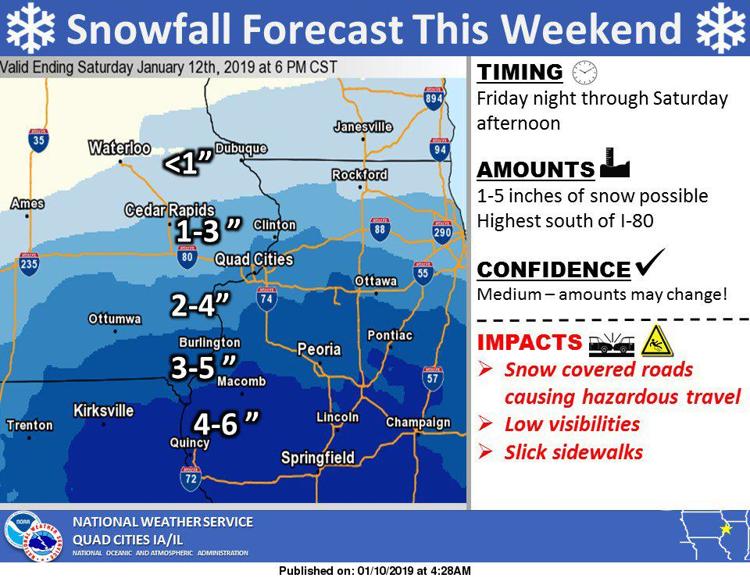 Today will be sunny with a high near 28 degrees and a low around 20 degrees.
Friday we'll see increasing clouds with a high near 34 degrees.
Friday night snow is likely after midnight with an overnight low of around 26 degrees. The chance of precipitation is 80 percent with new snow accumulation of around an inch possible.
Saturday there is a 90 percent chance of precipitation in the form of snow — about two inches of accumulation. The high will be near 33 degrees and a low around 26 degrees.
2. Davenport applying salt brine on snow routes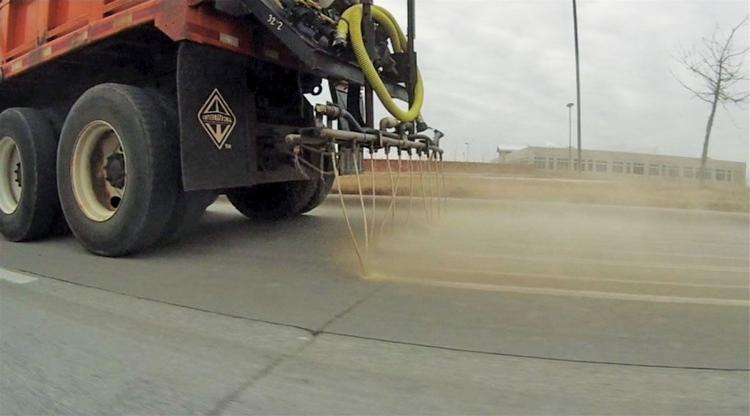 Davenport Public Works crews are applying salt brine to posted snow routes today. The brine is being applied in advance of the chance for snow beginning late Friday.
Salt brine can only be applied as pre-treatment when snow is not preceded by rain because rain washes brine treatments away. Crews apply salt brine whenever the opportunity exists as it is an effective tool in early melting, lessens snow's ability to bond with the pavement, and reduces overall salt use.
3. New lane closures in Davenport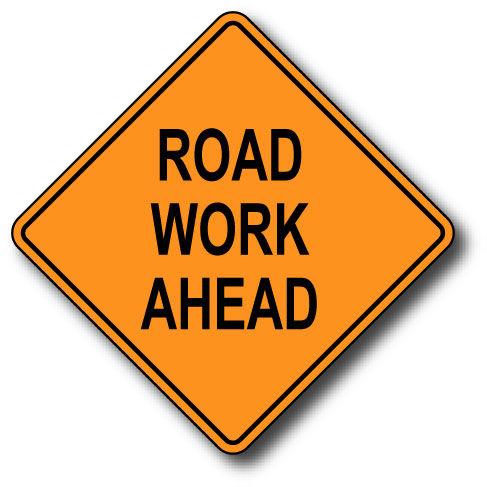 • The two westbound lanes of W. Central Park Avenue between Division and Davie streets are closed today for related water line repairs. Traffic will be routed head-to-head because of the lane reduction.
W. Central Park is estimated to reopen sometime later today.
• Also, the southbound lanes of Division Street between W. Central Park and Columbia avenues are expected to be closed for emergency water service valve repairs until Friday. Travel delays are possible while these lane reductions are in place. Drivers should consider using an alternate route.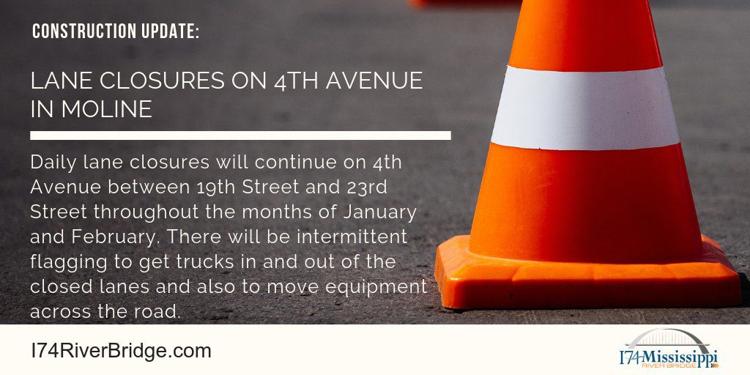 Moline road construction update: Daily lane closures will continue on 4th Ave between 19th and 23rd streets throughout January and February. There will be intermittent flagging to get trucks in and out of the closed lanes and also to move equipment across the road.
4. Man charged with drunken driving after striking 3 vehicles
A Davenport man is facing drunken driving, hit-and-run and other traffic charges after he struck three other vehicles while driving between Jersey Ridge Road and Kimberly Road and 65th and Brady streets Wednesday evening, police said.
Roger Dean Powell, 57, of 4001 N. Brady St., is charged with operating while intoxicated-second offense, three traffic counts each of leaving the scene of an accident and no insurance, as well as one count each of failure to maintain control, driving the wrong way, lane violation and assured distance.
Davenport police began receiving calls about a pickup that was driving erratically northbound on Jersey Ridge Road at 5:17 p.m. The vehicle was described as a GMC Sierra. Read more.
5. Gun in 12-year-old boy's attempted murder charge belonged to his dad, a felon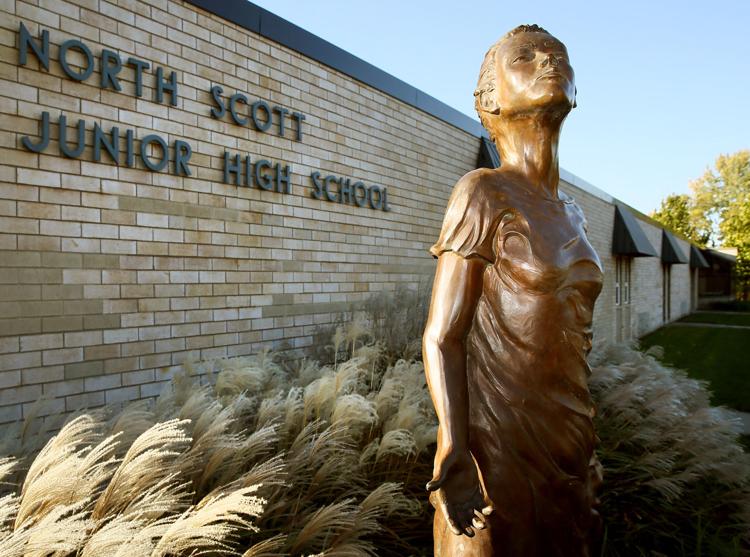 The 12-year-old boy accused of trying to kill his social studies teacher in front of his North Scott Junior High School classmates used an illegally owned pistol he got from his father's unlocked gun cabinet, according to local authorities and court records.
Scott County Sheriff Tim Lane says the father of the boy, Joseph Andrews III, had six guns in the house, including the one his son allegedly brought into a classroom five months ago. But Andrews, 50, of Davenport, wasn't supposed to keep any guns because federal and state laws bar felons from doing so, authorities say.
Andrews now faces one felony charge that carries a 5-year maximum sentence. His attorney could not immediately be reached for comment.  
The weapons charge against Andrews marks the latest development following a harrowing incident that officials have painted as a would-be school shooting thwarted by his son's unfamiliarity with guns. Read more.
6. Ask The Times: Blue Angels coming to Q-C Air Show?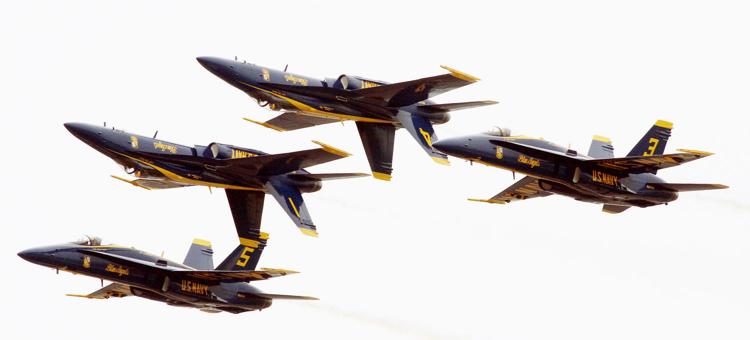 A Quad-City Times reader wants to know "what the plans are for the U.S. Navy Blue Angels this year? Have they announced that they will appear here?" Ask the Times Columnist Roy Booker goes looking for the answer.