UPDATE: Punxsutawney Phil's saw his shadow this morning. That means six more weeks of winter-like weather.
---
EARLIER REPORT:  A good Friday and Happy Groundhog Day to all. Will Phil see his shadow? We'll know soon. What we do know is that the weather in the Quad-Cities right now is cold, very cold. Temperatures this morning are hovering around the zero mark.
Here are the rest of the weather details from the National Weather Service.
1. Negative wind chills with scattered snow later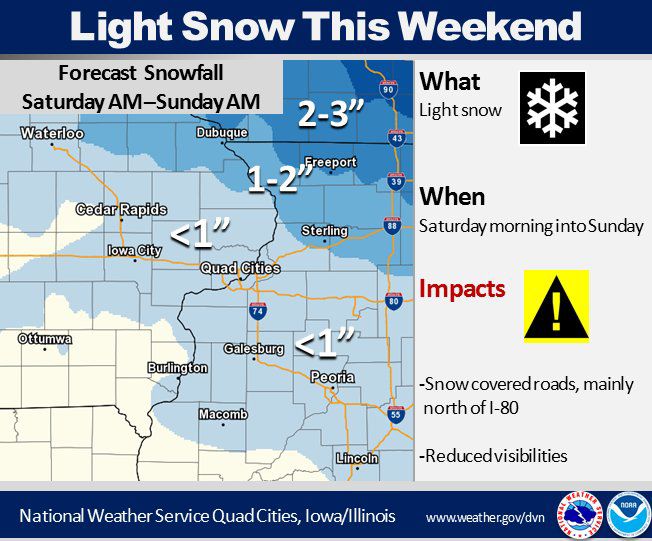 Today we will see increasing clouds with a high near 22 degrees. Wind-chill values will be as low as -10 degrees. Northwest winds between 5 to 10 mph will become south in the afternoon.
Tonight scattered snow showers are possible before 9 p.m. Skies will be mostly cloudy with a low around 20 degrees. The chance of precipitation is 30 percent.
There's a slight chance of rain and snow between noon and 1 p.m. on Saturday, then a slight chance of rain after 1 p.m. It will be cloudy with a high near 39 degrees. The chance of precipitation is 20 percent.
Saturday night will see a chance of rain before 7 p.m., then a chance of rain and snow between 7 p.m. and 8 p.m, then a chance of snow after 8 p.m. Skies will be cloudy with a low around 19 degrees. The chance of precipitation is 40 percent.
There's a 30 percent chance of snow before noon. Skies will be mostly cloudy, with a high near 21 degrees and a low around 3 degrees.
Potential accumulations for the week will be an inch or two with additional snow  possible across the outlook area Monday into Tuesday. It is too early to determine specific amounts and favored areas
"Groundhog Day" is a popular 1993 film directed by the late Harold Ramis. Enjoy this 10-question quiz on the 25th anniversary of this classic movie starring comedian Bill Murray.
Punxsutawney Phil's sees his shadow
UPDATE: Punxsutawney Phil's saw his shadow this morning. That means six more weeks of winter-like weather.
---
EARLIER REPORT: PUNXSUTAWNEY, Pa. — Pennsylvania's most famous groundhog will soon be back in the spotlight — or will it be the shadows?
Punxsutawney (puhnk-suh-TAW'-nee) Phil's handlers are set to announce at sunrise today what kind of weather they say the rodent is predicting for the rest of winter.
Legend has it if a furry rodent casts a shadow on Groundhog Day, Feb. 2, expect six more weeks of winter-like weather. If not, expect spring-like temperatures.
In reality, Phil's prediction is decided ahead of time by the group on Gobbler's Knob, a tiny hill just outside of Punxsutawney. That's about 65 miles (about 100 kilometers) northeast of Pittsburgh.
Records dating to 1887 show Phil predicting more winter 102 times while forecasting an early spring just 18 times. No records exist for the remaining years.
Why do groundhogs emerge on Feb. 2 if it's not to predict the weather?
Editor's note: This essay was written by Stam Zervanos of Pennsylvania State University.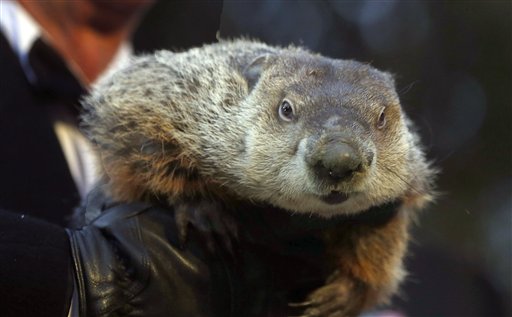 According to legend, if the groundhog sees his shadow on Feb. 2, there will be six more weeks of winter; if not, an early spring is predicted.
Of course groundhogs — also known as woodchucks — don't emerge at this time just to be furry weather predictors. So what's the real reason? Research into groundhog biology shows they have other priorities in early February than just mingling with the people of Punxsutawney, Pennsylvania.
It's Groundhog Day! Groundhog Day appears to have European roots. Early February is midway between the winter solstice and the spring equinox, and throughout history this seasonal crossroads has been celebrated.
The ancient Greeks and Romans observed a mid-season festival on February 5th in anticipation of spring. In the Celtic tradition, this period was celebrated as the festival of Imbolog to mark the beginning of spring. Early Christians in Europe embraced this tradition and celebrated Candlemas Day on February 2, to commemorate the purification of the Virgin Mary. Customarily on this day, clergy would bless candles and distribute them to the people in the dark of winter in anticipation of spring.
In northern Europe, farmers needed some indication when to start spring planting. They looked for the emergence of hibernators, such as the hedgehog or badger, to signal the coming of spring. Since their emergence occurred in early February, it was believed that if Candlemas Day was sunny, and the hibernator saw its shadow, more wintry weather was ahead. But if it rained or snowed on Candlemas Day, the rest of the winter would be mild.
This tradition was brought to America by the Germans who migrated to eastern Pennsylvania. They found groundhogs in profusion in many parts of the state and decided this mammal was a perfect replacement for the hibernators they'd left behind in Europe. Thus, the tradition continued in America.
Hibernation helps survival. In my study area in southeastern Pennsylvania, the average date groundhogs emerge from their burrows is February 4. This fits the folklore and the timing of Groundhog Day. However, predicting the weather is not their objective.
The real reason is related to Darwinian fitness — a measure of an organism's ability to contribute its genes to the next generation. The process defines natural selection and is based on an organism's ability to survive and to reproduce successfully. High Darwinian fitness suggests an individual will pass on its genes to many healthy offspring.
Hibernation contributes to Darwinian fitness value. It enhances survival by saving energy during times of limited food availability. The ability to hibernate is found in several mammalian groups, including all marmots, many species of ground squirrels, chipmunks, hamsters, badgers, lemurs, bats and even some marsupials and echidnas. Curled up in their burrows, they pass the winter months, when food would be hard to come by.
Hibernation: alternating torpor and arousalHibernation is characterized by a significant drop in body temperature and metabolic function. This process is commonly called torpor. During torpor, body functions including heart rate, breathing rate, and brain activity are reduced. The overall benefit for the animal is saving metabolic energy at a time when it isn't eating.
However, for some still unexplained reason, hibernators arouse periodically during their hibernating season. These arousals come at a great energy cost. Therefore, arousing must be critical to survival in some way or animals wouldn't waste the energy on it. Some possibilities include maintaining cellular functions or disposing of bodily wastes.
In Pennsylvania, these bouts of torpor and arousal continue throughout the hibernation season, starting on average in mid-November and ending by the beginning of March; a total of about 110 days. In one study, an average of 15 bouts of torpor occurred during this period, with arousals in between. Groundhogs aroused for about 41 hours and then returned to torpor for about 128 hours for males and 153 hours for females.
In a 2010 study, we determined that the hibernation periods for groundhogs increase in length with increasing latitude. The hibernation period matches winter's duration. The celebration of Groundhog Day would need to change by latitude in order to perfectly match groundhog emergence.
It all boils down to sex. One of the drawbacks of hibernation is the reduced time available for reproduction. Thus, hibernators have developed mating strategies to maximize reproductive success. Groundhog mating strategies involve temporary emergence in early February, mating in early March during during their final arousal, and giving birth in early April. This behavior enhances reproductive success because young are born as early as possible (but not too early) and are able to start feeding in May when lots of food is available. That way they have enough time to gain sufficient weight to survive their first winter hibernation.
But why do groundhogs emerge in February, when mating won't occur until next month? The answer lies in their social structure. Most of the year, male and female groundhogs are solitary and antagonistic against each other. They aggressively maintain a feeding territory around their burrows and rarely have any contact with each other. February is used to reestablish the bonds necessary for mating and ensures that mating can then proceed without delay in early March.
So for the animals themselves, Groundhog Day is more like Valentine's Day. On February 2, groundhogs don't emerge to predict the weather, but to predict whether their own mating season will be a success!
3. Crime of the Week: Felony shoplifting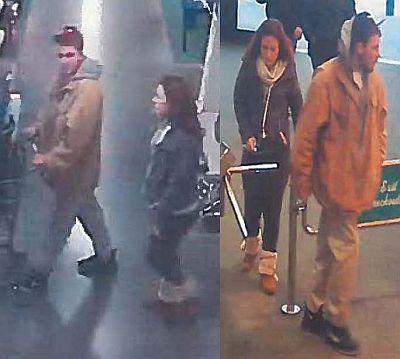 CrimeStoppers of the Quad-Cities has released its "Crime of the Week" suspects.
On Jan. 6 the pictured male and female stole two pneumatic nailers from a Moline home improvement store.
They allegedly put a garbage can in their cart, put the nailers in the garbage can, proceeded to the garden center where they discarded the cart, garbage can and packaging. They left the area in a black Monte Carlo with Iowa plates.
The male suspect returned to the store on Jan. 23, but left the store after discovering he was being followed around the store.
Anyone with information about these crimes or any person(s) involved, you are asked to call CrimeStoppers at 309-762-9500 or submit a Web Tip . You do not have to give your name. CrimeStoppers will pay a cash reward of up to $1,000 and you can remain anonymous.
 4. Law officers on lookout for impaired Super Bowl drivers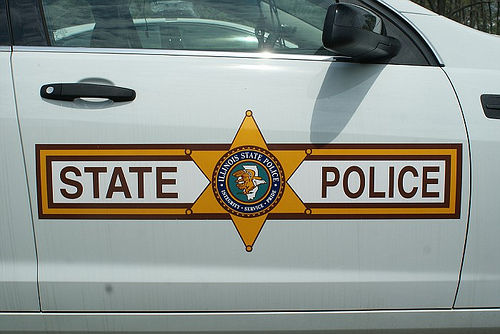 Illinois State Police, along with other area law enforcement agencies, will be on the lookout for impaired drivers this Super Bowl weekend. 
Troopers will be strictly enforcing four moving violations — DUI, speeding, distracted driving, and seat belt compliance. Additional emphasis will be placed on impaired driving.
During Super Bowl 51 weekend, troopers issued 1,744 citations statewide, 195 of which were alcohol-related arrests. Two alcohol-related crashes occurred during the 2017 Super Bowl weekend which resulted in two fatalities.
Troopers will be conducting roving patrols in high-fatality areas throughout the weekend. Drivers who drive impaired, should be expected to be pulled over.
Other drivers should watch for vehicles parked or sitting on the side of the road with flashing lights. If you see them, move over if possible, and slow down.
Alcohol is a leading factor in fatal traffic crashes, especially during celebratory weekends. Illinois State Police reminds drivers to help keep the roadways safe by planning ahead and designating a driver, calling a cab, or using a rideshare service such as Uber or Lyft.
5. Quad-City inventors roll out new bowling shoe
A group of Quad-City bowling buddies hope to leave a mark on the sport they love with their new creation: a high top bowling shoe.
More than a year after one of the partners, Mark Clayburne, set out to design a shoe that would offer better ankle support, their Hollmark Shoes now are on the market.
The shoes — available for now only in men's sizes and in three color combinations — extend above a bowler's ankle and beyond that of traditional bowling shoes. But Clayburne, of Bettendorf, said "They're really a mid top." Read more. 
6. Controlled Davenport burn now set for today
Because of yesterday's high winds a controlled burn at the southeast corner of West  53rd Street and Northwest Boulevard was postponed and will be conducted today at 10 a.m. The burn will help remove cattails that are inhibiting the drainage way from functioning as intended. Re-grading and seeding will take place as weather allows.