A good Friday to all. Let's get started with a Hazardous Weather Outlook from the National Weather Service and a threat made at Bettendorf High School.
Hazardous Weather Outlook: "Snow is expected tonight across the area. Accumulation will be possible for areas along and north of Interstate 80. One to two inches of snow will be possible along the U.S. 20 corridor, elsewhere, less than an inch is expected. Light snow accumulation on snow is possible and this may lead to slippery conditions on untreated roadways.
"Snow, possibly mixing with or changing to rain will continue Saturday morning through around 9 a.m., before moving east of the region. An additional 1 inch or less is possible, mainly over Illinois. Temperatures will rise above freezing Saturday morning, which should keep impacts to roads mainly slushy or wet."
1. Today's high near 40 degrees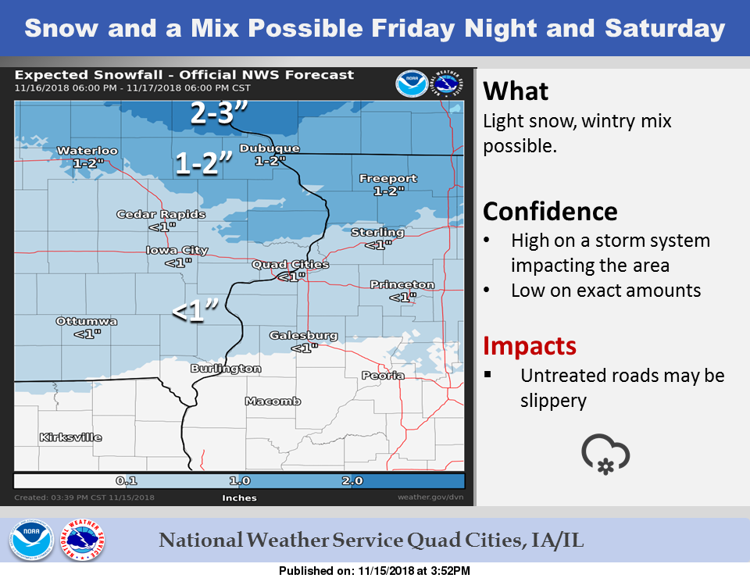 Today will be partly sunny with a high near 40 degrees with northwest winds between 5 to 15 mph gusting as high as 20 mph.
Tonight rain and snow are likely between 1 a.m. and 5 a.m. Skies will be cloudy with a steady temperature around 33 degrees. The chance of precipitation is 60 percent with new snow accumulation of less than a half inch possible.
Saturday there's a 50 percent chance of rain and snow before noon. Skies will be cloudy with a temperature falling to around 31 degrees by 5 p.m. North winds will gust as high as 20 mph. New snow accumulation of less than a half inch is possible.
Saturday night will be mostly cloudy with a low around 21 degrees.
Sunday will be sunny with a high near 32 degrees and a low around 21 degrees.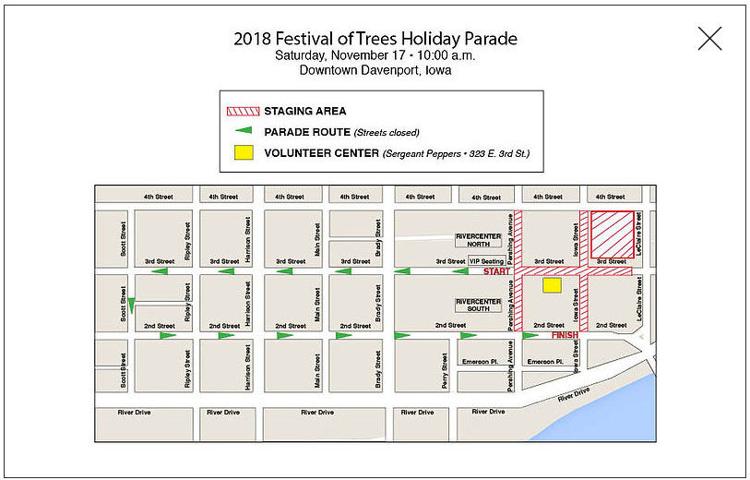 The annual festival of trees celebration kicks off this weekend with the big balloon parade on Saturday.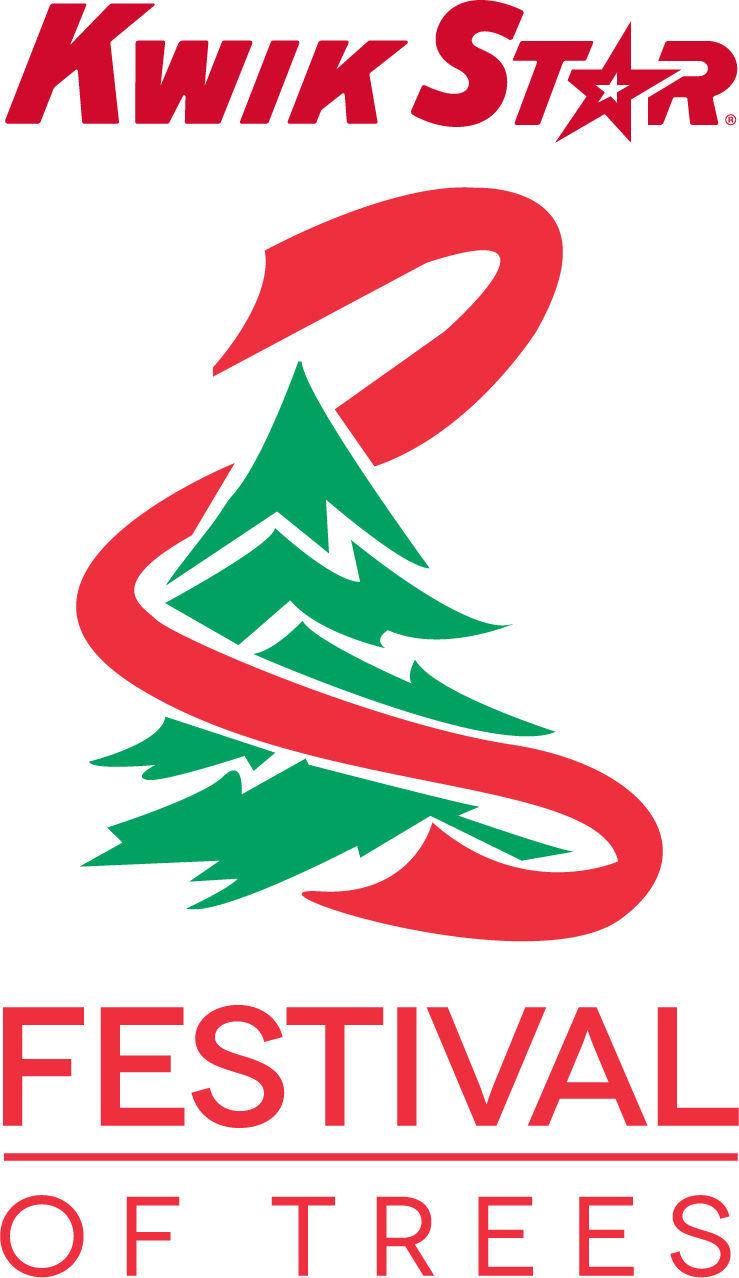 The parade steps off at 10 a.m. and the festival runs through Nov. 25 at the River Center in downtown Davenport.
During that time, you can stroll through a display of over 150 designer trees and other holiday items that are sold to raise money for Quad-City Arts, an area nonprofit arts organization.
The Festival of Trees Holiday Parade begins at the intersection of Pershing Avenue and 3rd Street. — see map.