A good Friday to all. We're looking at a weekend of sun and warmth. Here are the weather details from the National Weather Service.
1. Partly sunny and breezy
Today will be partly sunny then gradually becoming sunny and breezy with a high near 59 degrees and a low around 35 degrees.  North winds between 15 to 20 mph will gust as high as 30 mph.
Saturday is looking to be sunny with a high near 67 degrees and a low around 46 degrees.
Easter Sunday will be sunny with a high near 78 degrees. In the evening there's a slight chance of showers. The overnight low will be around 56 degrees.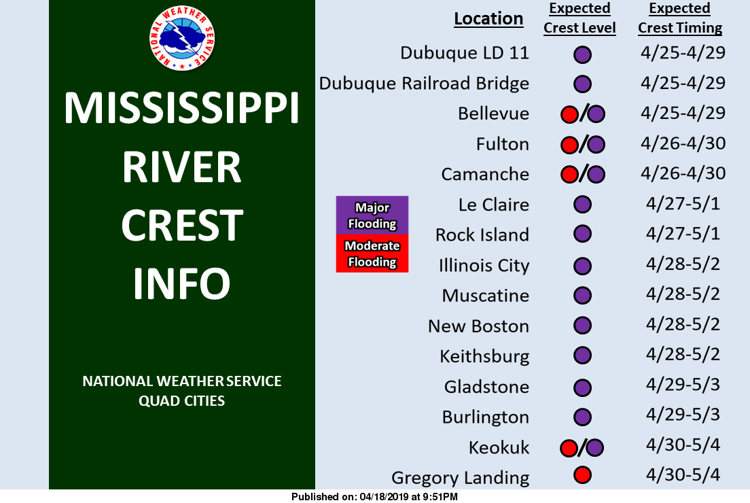 2. Viaduct between Rock Island, Arsenal to close week nights
More bridge closures are in the offing for the Quad-Cities. Beginning Sunday, the viaduct between Rock Island and Arsenal Island will be closed every Sunday through Thursday night for repairs until Aug. 1.
The viaduct will be closed from 8 p.m. to 5 a.m. Sunday night through Thursday. It will be open for normal operations between 5 a.m. on Friday morning through 8 p.m. Sunday evening.
Both the Davenport and Rock Island gates will be opened at 4:30 a.m. each weekday morning for access from the Government Bridge.
The repairs are to remove and replace the sides of the viaduct and for new lighting. Read more.
3. 2 arrested in connection with robberies at Q-C financial institutions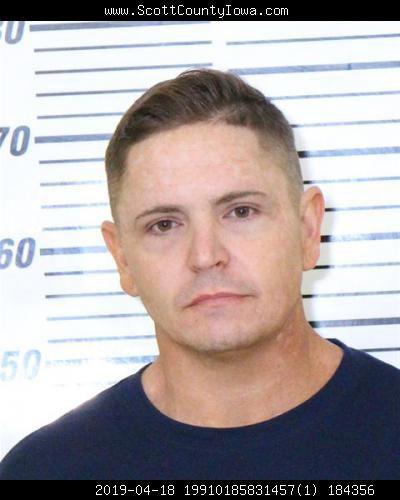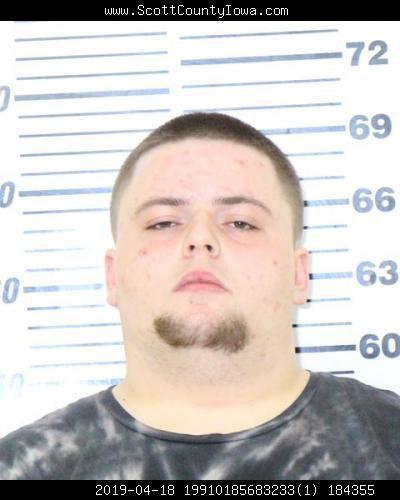 Two men accused of robbing the U.S. Bank in Bettendorf on Thursday were caught after a teller placed a GPS tracking device along with cash into the bag one of the robbers brought with him to carry the money.
Christopher L. Schultz, 41, and Benjamin D. Watkins, 21, both of 334 Valley Dr., Geneseo, Illinois, were being held Thursday night without bond in the Scott County Jail.
Schultz is charged with two counts of first-degree robbery, a Class B felony under Iowa law that carries a mandatory prison sentence of 25 years, 70 percent of which, or 17½ years, must be served before parole can be granted.
Schultz also is charged with conspiracy to commit a forcible felony, a Class C felony that carries a prison sentence of up to 10 years, and second-degree theft, a Class D felony that carries a prison sentence of up to five years.
Watkins is charged with one count each of first-degree robbery, conspiracy to commit a forcible felony, and third-degree theft, an aggravated misdemeanor that carries a prison sentence of up to two years.
Davenport police also will be filing first-degree robbery charges against Schultz for the Feb. 16 robbery of the DuTrac Credit Union at 3100 W. Kimberly Road.
The two men also are being looked at by Moline Police for a similar bank robbery in that city. Read more.
4. Teen wounded in Davenport shooting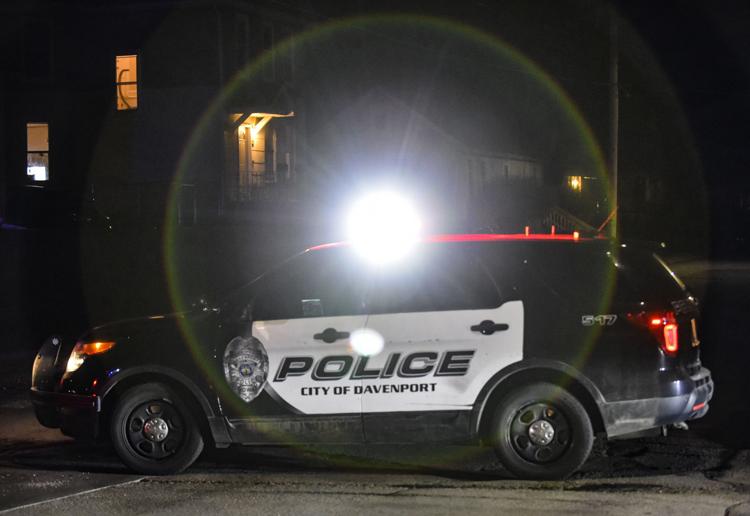 Davenport police are investigating a shooting in which a teen was severely wounded. The incident occurred in an alley in the 1500 block of Fillmore Street.
Police said the call of the shooting came in at 9:08 p.m. and that it was the victim reported being shot.
A 16-year-old boy suffered a life-threatening gunshot wound. He was taken to Genesis Medical Center East, Davenport. His condition was not available late Thursday.
Police recovered at least one shell casing from the alley.
Anyone with information about the shooting are asked to call Davenport police at 563-326- 6125, or make an anonymous tips on the city's mobile apps, "CityConnect Davenport, IA," or "CrimeReports by Motorola."
5. Klipsch chooses replacements for 4 removed from civil rights panel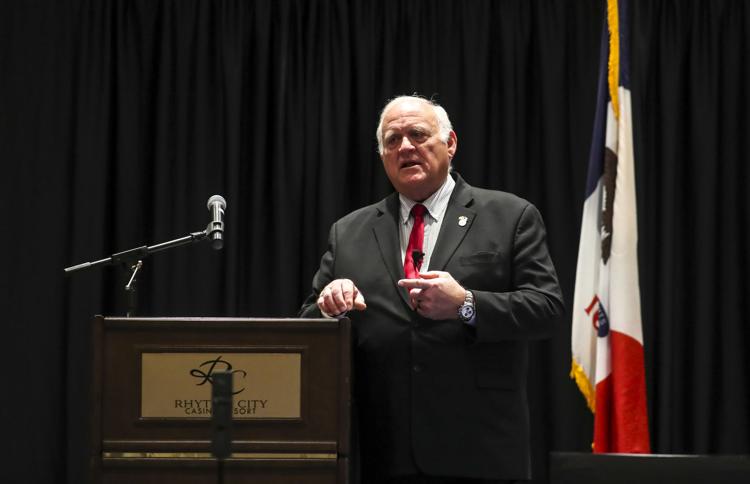 While threats of a lawsuit brought by recently-removed commissioners still linger, Mayor Frank Klipsch has chosen four people to replace members of the Davenport Civil Rights Commission who were dismissed from the panel against their will earlier this week.  
The announcement was made in a late Thursday news release as City Hall offices were scheduled to close for the Easter weekend. The replacements follow a months-long dispute between elected officials and commissioners who were conducting business with members the city says were ineligible to serve.
The news from the mayor's office is the latest development in a drawn-out disagreement over the commission's membership. The dispute began when three people whose terms expired refused to give up their spots on the commission after the mayor and council approved replacements in December.
In February, the other commissioners passed a resolution rejecting the three "alleged commissioners," saying the city made mistakes during the appointment process. And on Monday, Klipsch cut four disobedient commissioners on those grounds and others, calling their actions "unfitting for individuals who are entrusted to oversee the civil rights of all individuals in the community."
The four new people chosen by Klipsch to join the commission are Linda Gilman, Erie Johnson, Michael Liendo and Ruby Mateos. People picked by the mayor for any board or commission are required to go through a formal appointment process that ends with confirmation by the city council. Read more.
Today's photo gallery: 2019 Dooley Scholarship recipient announced at West High School