A good Tuesday to all. Temperatures return to the 70s today while rain also makes a return visit to the Quad-Cities. Here are the weather details from the National Weather Service.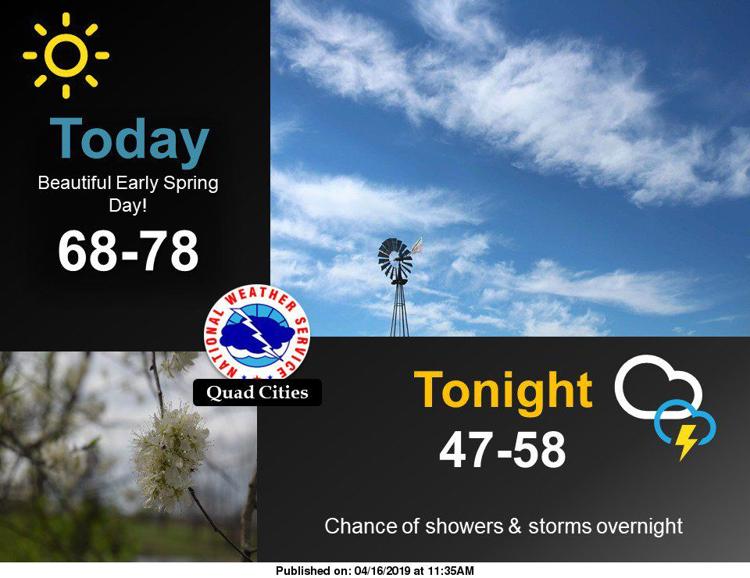 Today will be partly sunny with a high near 72 degrees.
Scattered thunderstorms are possible tonight north of Interstate 80. The main threats are lightning and possibly some small hail. There's a 60% chance of showers and thunderstorms before 2 a.m., with showers likely and possibly a thunderstorm between 2 a.m. and 3 a.m., then a chance of showers and thunderstorms after 3 a.m. Skies will be mostly cloudy with a low around 54 degrees. New rainfall amounts of less than a tenth of an inch are possible with higher amounts in thunderstorms.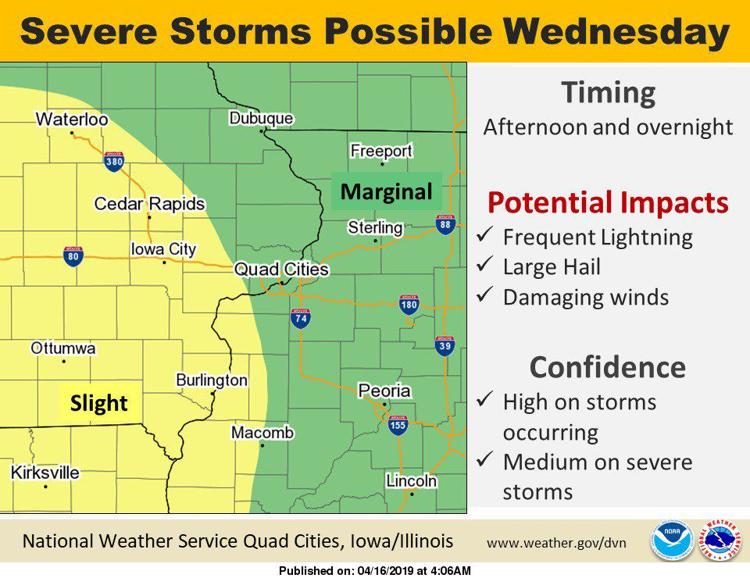 There is a 30% chance of scattered showers and thunderstorms Wednesday between 8 a.m. and 9 a.m. Skies will be cloudy with a high near 72 degrees. 
The Storm Prediction Center has a slight risk of severe storms for Wednesday afternoon and night with the primary risk looks to be large hail during the afternoon and evening hours. The tornado risk looks extremely low due to a lack of strong winds aloft. However, there could be a low risk of an isolated tornado occurring in the vicinity of the front if storms become strong enough.
Wednesday night there is a 50% chance of rain and thunderstorms before 10 p.m., with scattered showers and thunderstorms between 10 p.m. and 4 a.m., then scattered showers after 4 a.m. New rainfall amounts between a tenth and quarter of an inch are possible with higher amounts in thunderstorms. Skies will be cloudy with a low around 50 degrees. Winds could gust as high as 25 mph.   
No severe storms are expected on Thursday.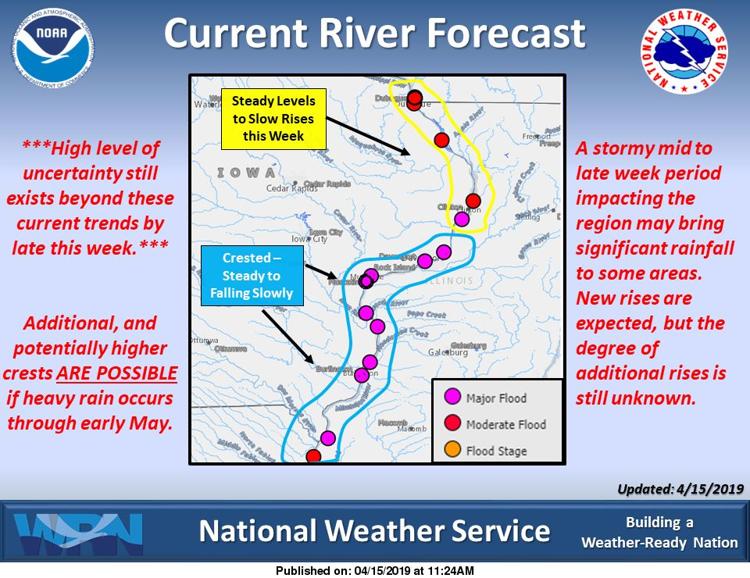 Area rivers are experiencing flooding.
The possibility of thunderstorms later in the week may mean a rise in the Mississippi River, which continued to fall Monday.
The nonprofit group American Rivers has named the Upper Mississippi River as one of its 10 "most endangered" rivers for 2019 because of increa…
2. I-74 bridge detour improved, officials say
The local I-74 detour route between  Moline and Bettendorf has been improved, according to bridge officials.
Officials are continuing to monitor traffic and make adjustments so drivers are asked to watch for changes in lane designation signs, pavement markings, and traffic signals.
3. Iowans get second shot a $1M lottery prize
Iowa Lottery officials believe in second chances — at least for winning prize money that went unclaimed.
Over the past year, lottery officials issued repeated reminders to Powerball players to check their numbers to see if they won a $1 million prize in an April 2018 drawing on a ticket purchased at a store in Nevada in Central Iowa.
No one came forward to claim the prize by last week's deadline. So the yearlong wait is over and lottery officials announced plans Monday for a spring promotion aimed at giving away the prize — marking the first time they believe a $1 million prize went unclaimed in the lottery's 34-year history.
The $1 million prize was won in the Powerball drawing April 11, 2018, with a ticket purchased at Casey's, 1800 S. B Ave., in Nevada. It came close to winning that night's $89.7 million jackpot, matching the first five numbers but missing the Powerball. The winning numbers that night were: 16-18-27-55-67 and Powerball 18.
The winner or winners had until 4 p.m. April 11 to claim the $1 million prize at lottery headquarters in Clive.  Read more.
4. Big turnout for fundraiser for boy that fell at Wildcat Den State Park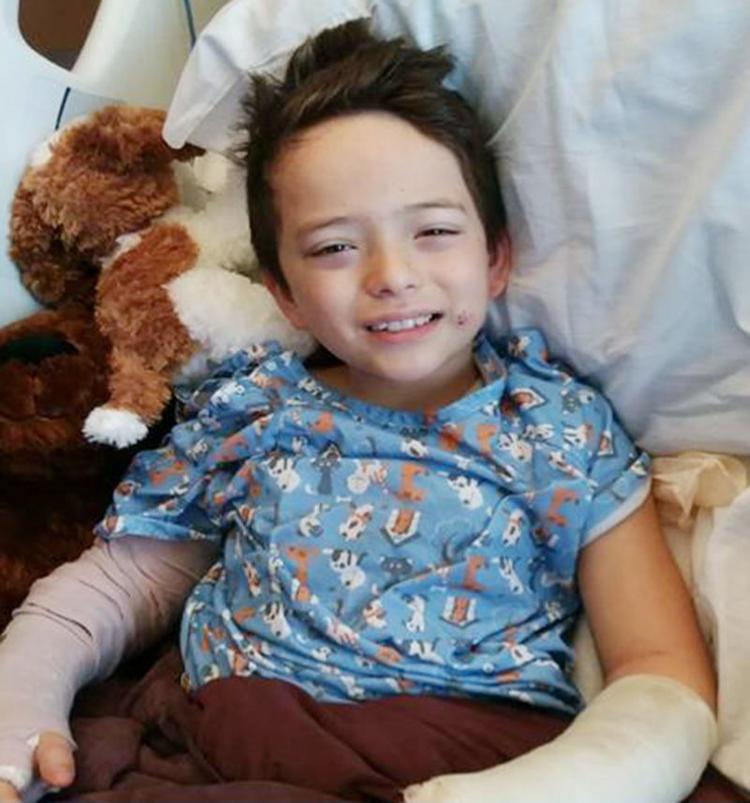 The word Monday evening was that Jayden Cox, 9, was doing very well in the pediatric hospital in Iowa City. That's before he learned of the overflow crowd at Boonies on the Avenue on Monday night that came out to support a fundraiser to help defray costs of his hospital care. At 6:15 p.m., people were still waiting for seats at the already-full sports bar downtown. And people were continuously coming in.
Jayden is the third-grader from Colorado Elementary School in Muscatine who fell 20-25 feet April 8 at Wildcat Den State Park on the outskirts of Muscatine. Initial reports on the police radio had him unresponsive and suffering a severe head injury. He was taken by helicopter to the hospital.
However, the news has continued to get better since that moment. Read more.
5. 5 treated for 'alcohol-related concerns' during annual St. Ambrose students' 'house crawl'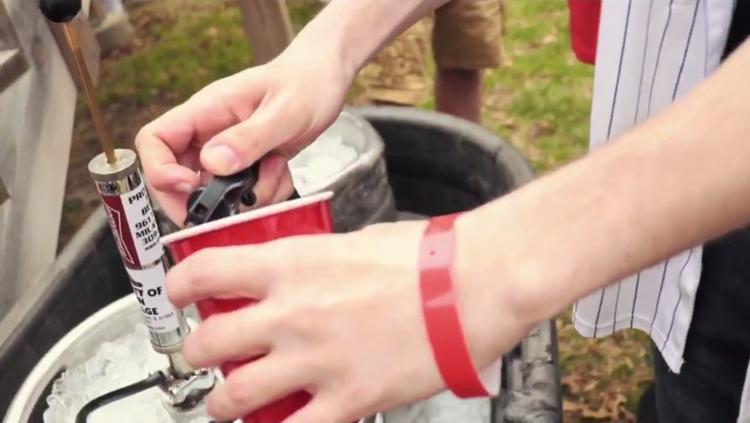 Five people were treated for "alcohol-related concerns" during an off-campus "house crawl" involving St. Ambrose University students Saturday, Davenport police confirmed Monday.
One person was in the 2000 block of Harrison Street, while the other four were in the 2500 block of Brady Street, police say.
Four were transported to a local hospital.
Police said there were no reported fights or other types of disturbance, and "most students were respectful" during the event. 
Officers arrested two men on separate charges of public intoxication and interference with official acts. Police did not say whether anyone was cited or arrested for underage drinking.
An April 2017 post on SAUmediaHive described the annual event as a "house-to-house, alcohol-fueled hike that we Bees make to celebrate another year of hell."
University spokesman Craig DeVrieze said Saturday's event is a "non-university sanctioned off-campus event and did not occur on university-owned property."
Alderman Ray Ambrose, 4th Ward, said he started to receive complaints about the event late Friday afternoon when neighbors said they saw some of the rental properties in the area being set up for parties. Read more
6. Mayor axes 'unfitting' members of Davenport Civil Rights Commission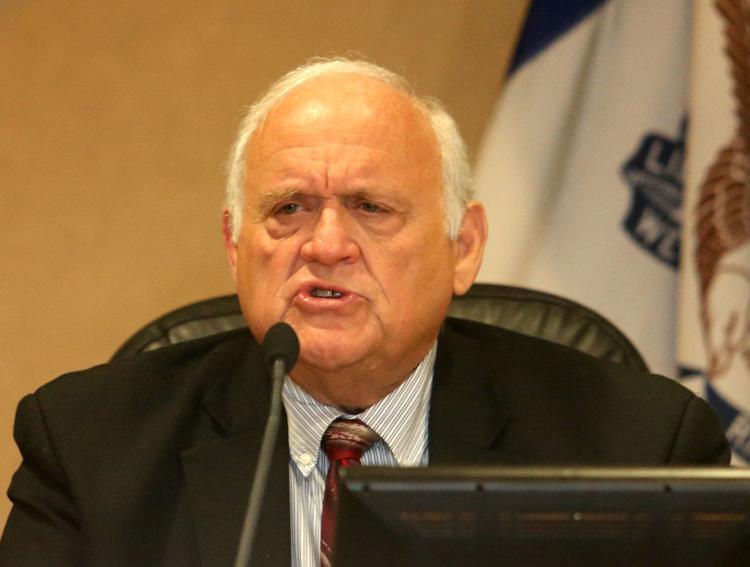 Mayor Frank Klipsch has removed four people from the Davenport Civil Rights Commission in response to a months-long dispute over its membership, setting off the threat of a lawsuit brought by people who say they're legally entitled to be part of the resident-led group.
Since December, the commission has refused to seat three people who were appointed by the mayor and confirmed by the city council. City officials, meanwhile, had promised to intervene if those members continued to be left out of future meetings.
For their part, commissioners have argued the city made mistakes during the appointment process. They've contended that three people whose terms expired in November — Susan Greenwalt, Helen Roberson and Clyde Mayfield — are the rightful commissioners. Read more.
BONUS 6. Want to save a life? 'Slow down. Buckle up. Phones down. And sober up.'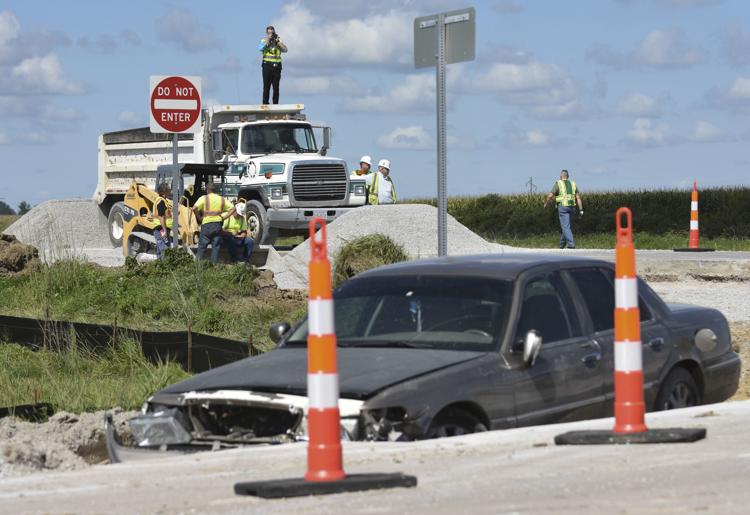 When Aliik Holley heard what happened, he thought it was a joke — a cruel one with no punch line, the kind you tell to ruin someone's life.
How could his father — a construction worker just months from retirement, a talented cook and gardener, a man who never once sped while driving — have been killed on the job by a speeding driver?
Willie Nathaniel Holley, 62, of Rock Island, was struck by a car and killed in September 2016 at a construction zone near Blue Grass, Iowa. The driver was Sebon Reese, an 18-year-old from Davenport who was fleeing police. Reese is now serving a 15-year sentence for homicide and eluding police.
While that case was a high-speed chase, it highlights the many dangers construction workers and public safety officials face while working on the roads. In 2019, at least 16 Illinois State Police squad cars have been struck, many as a result of drivers failing to move over for emergency vehicles. That's more than double the number struck in 2018, according to Sgt. Christopher Watson, south deputy chief for the ISP Public Information Office.
Some are violations of Scott's Law, or the "Move Over" law, that requires motorists to reduce speed and, if possible, change lanes for an approaching emergency vehicle. Read more.
Today's photo gallery: PV boys soccer defeats Central

041519-qct-spt-cent-pv-soccer-001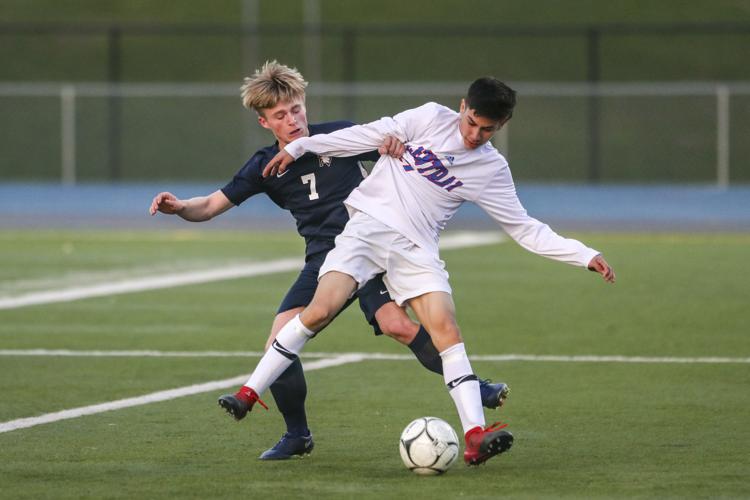 041519-qct-spt-cent-pv-soccer-002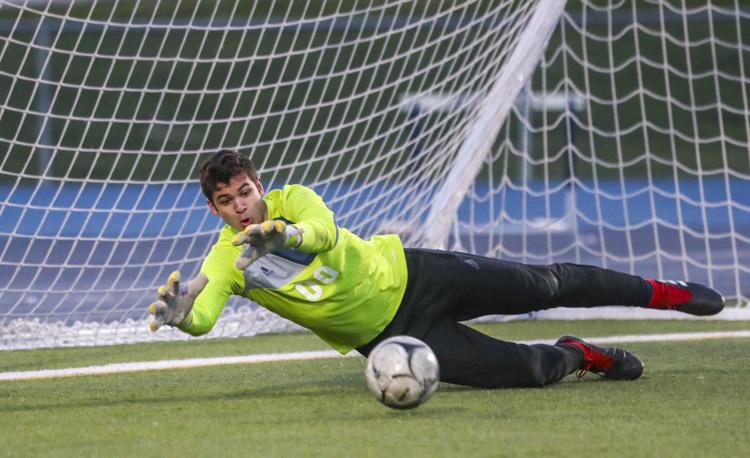 041519-qct-spt-cent-pv-soccer-003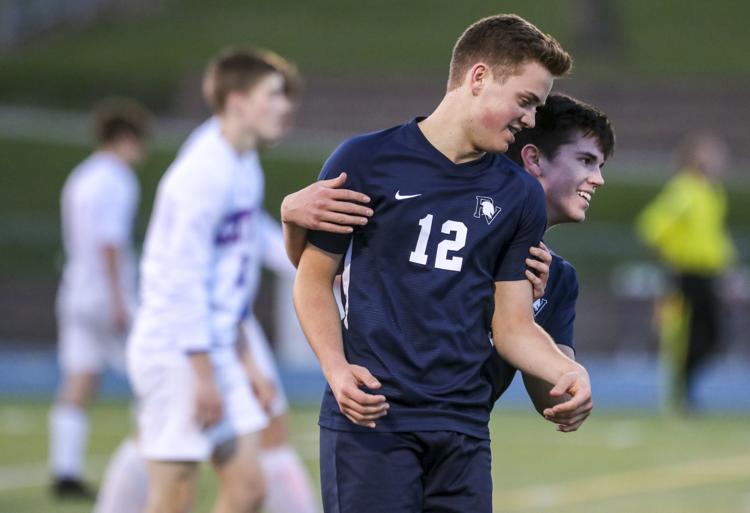 041519-qct-spt-cent-pv-soccer-004
041519-qct-spt-cent-pv-soccer-005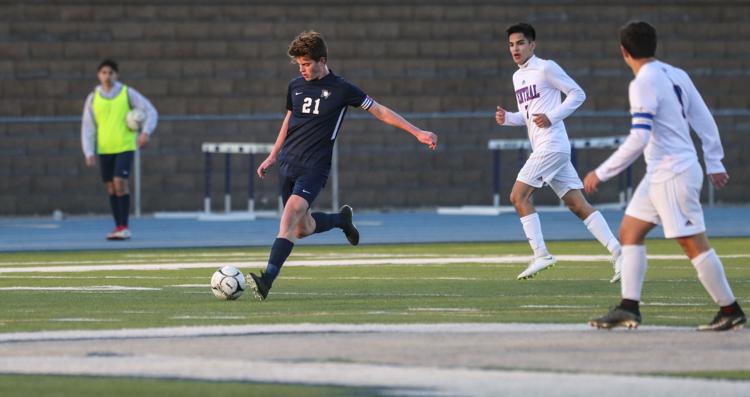 041519-qct-spt-cent-pv-soccer-006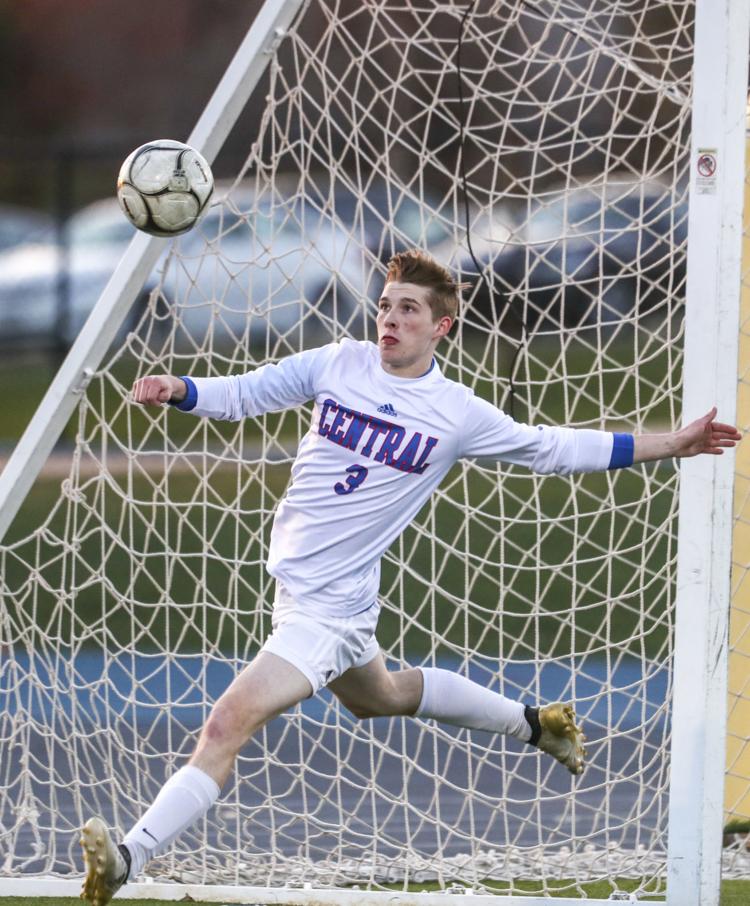 041519-qct-spt-cent-pv-soccer-007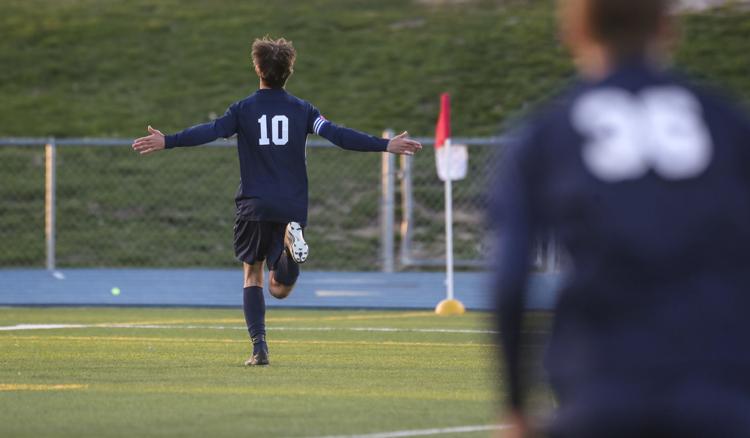 041519-qct-spt-cent-pv-soccer-008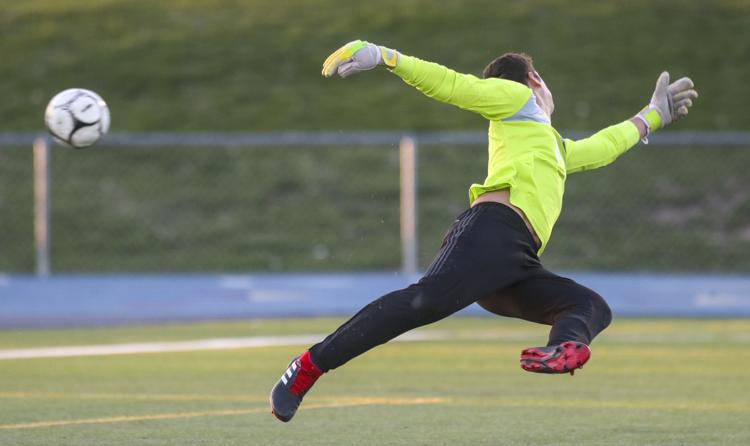 041519-qct-spt-cent-pv-soccer-009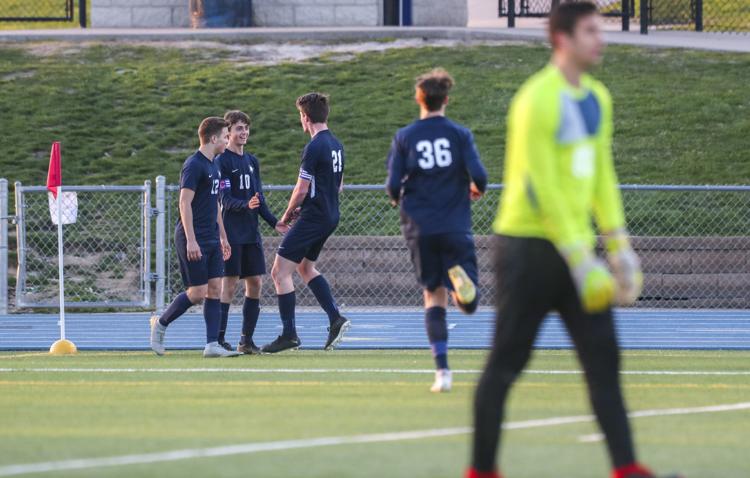 041519-qct-spt-cent-pv-soccer-010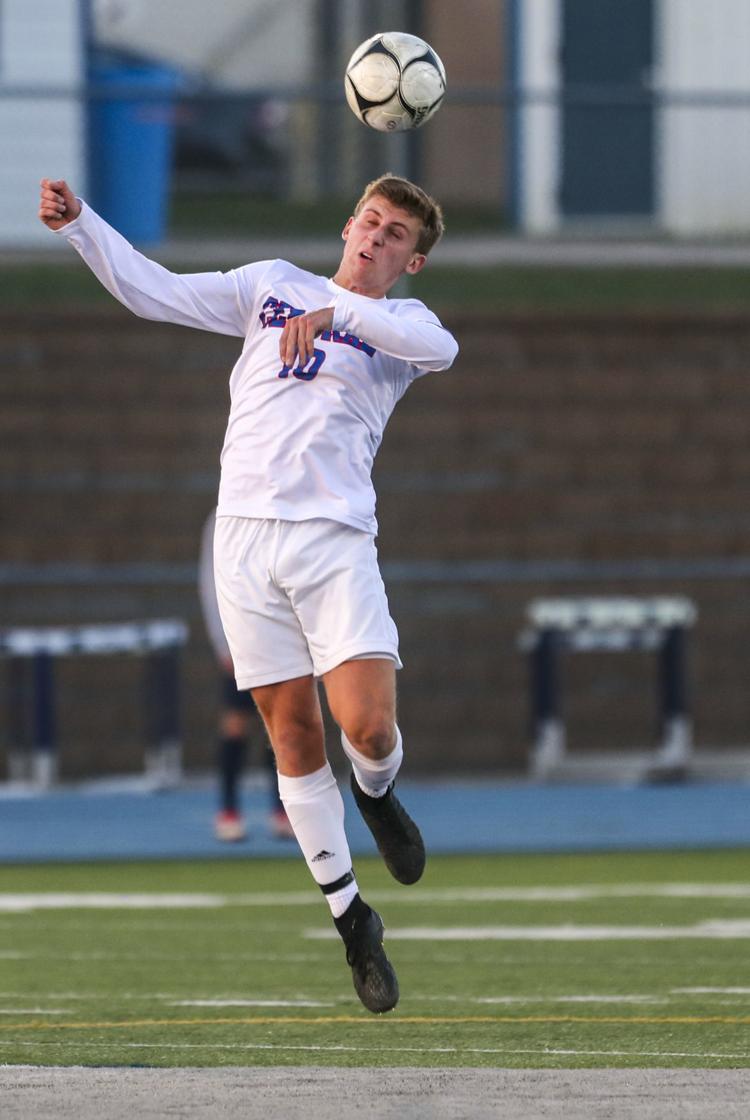 041519-qct-spt-cent-pv-soccer-011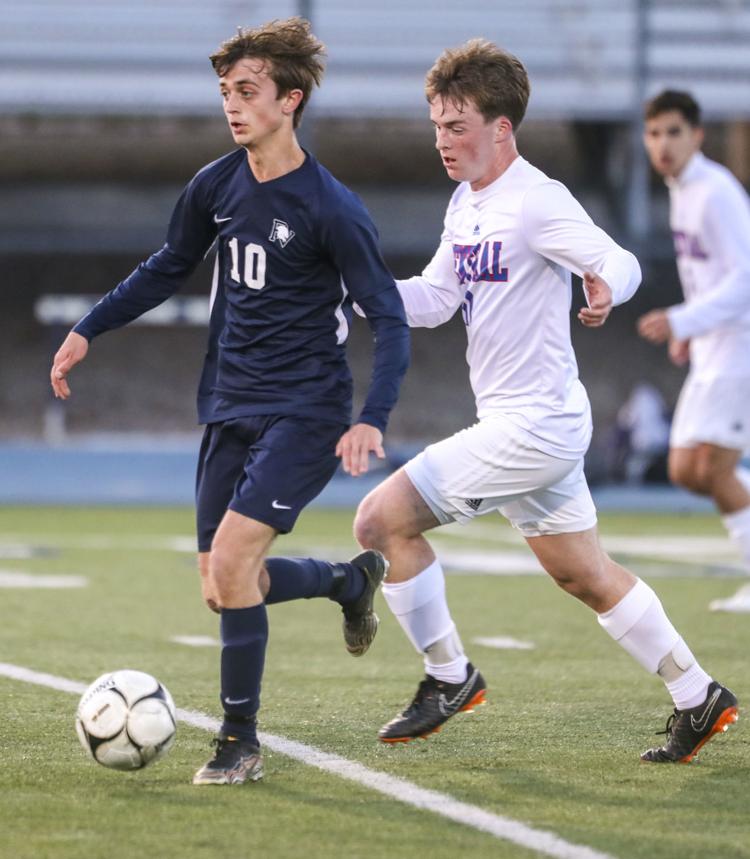 041519-qct-spt-cent-pv-soccer-012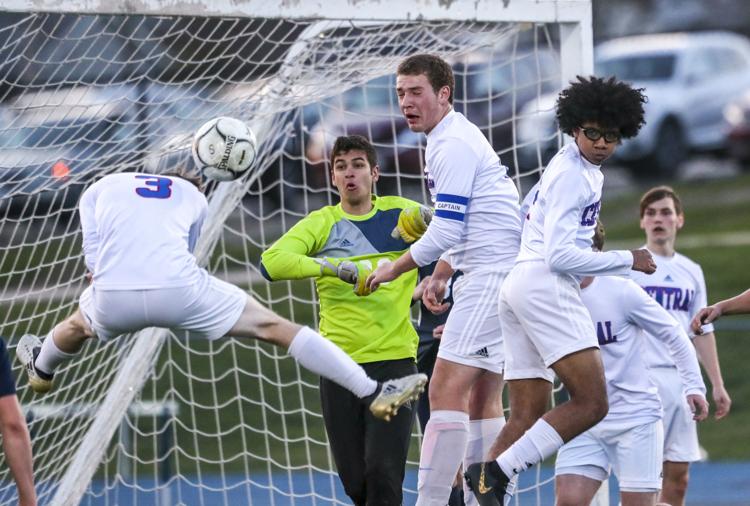 041519-qct-spt-cent-pv-soccer-013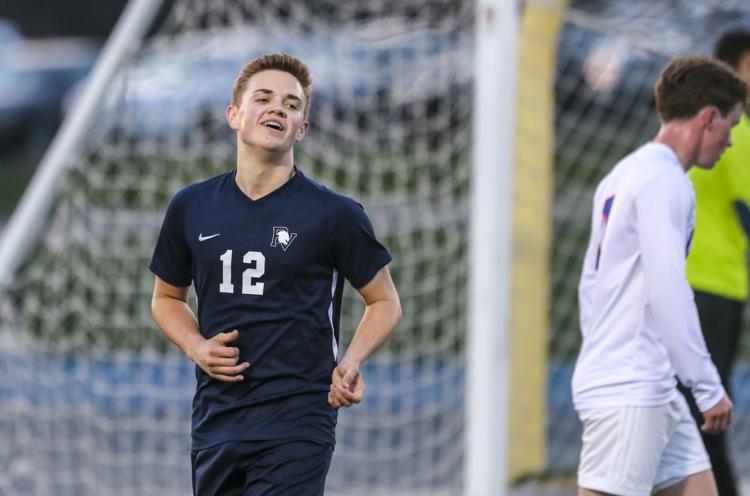 041519-qct-spt-cent-pv-soccer-014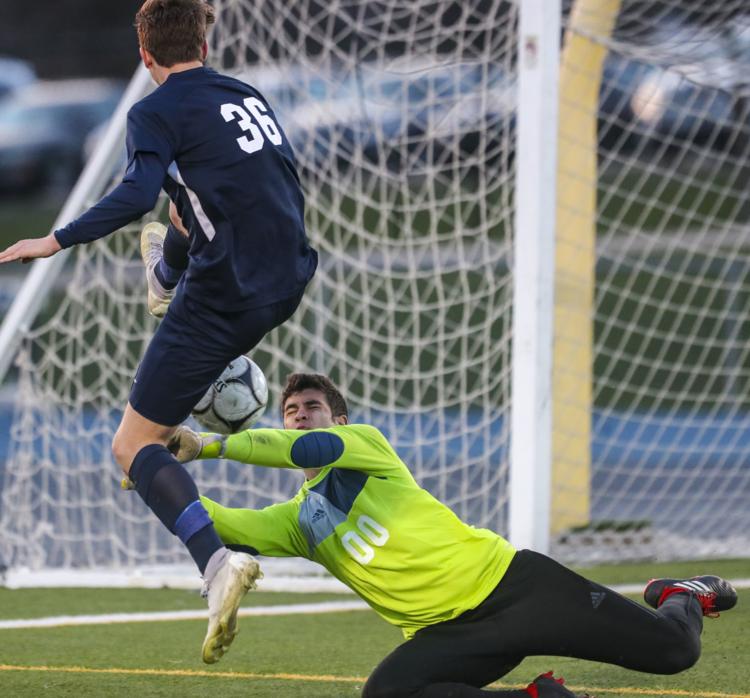 041519-qct-spt-cent-pv-soccer-015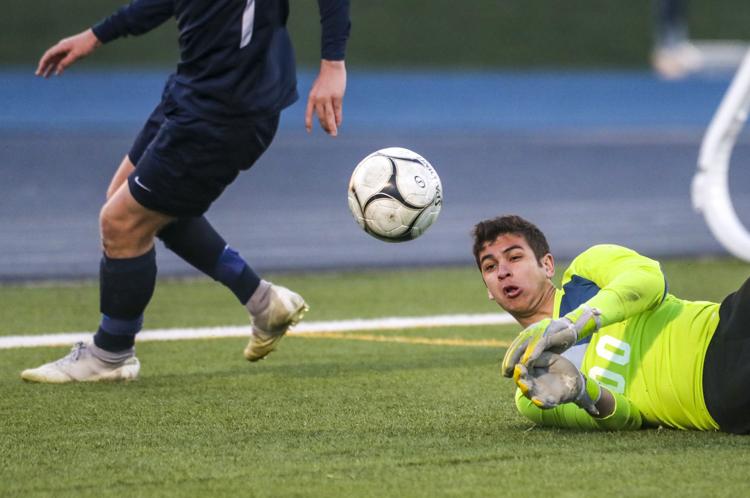 041519-qct-spt-cent-pv-soccer-016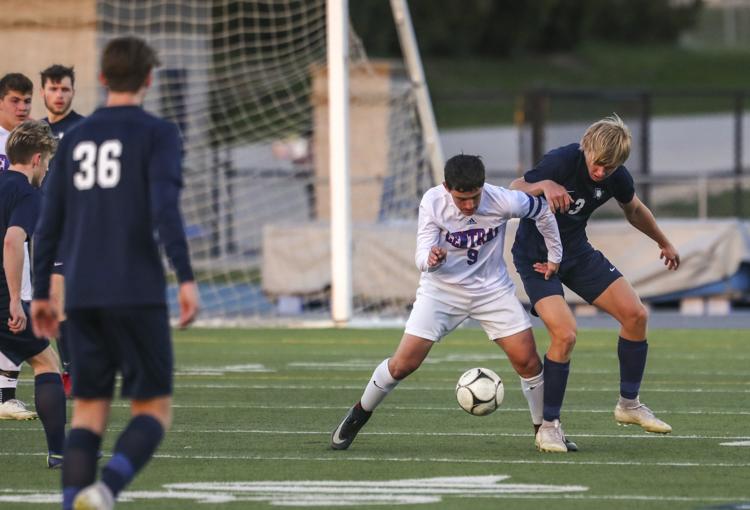 041519-qct-spt-cent-pv-soccer-017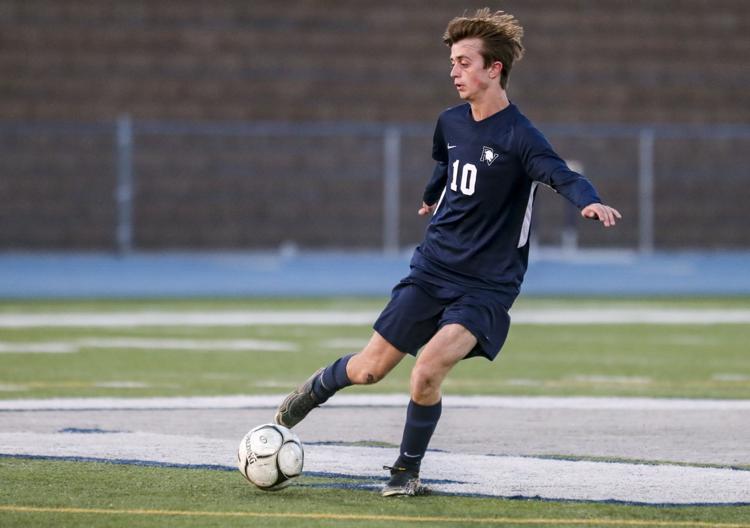 041519-qct-spt-cent-pv-soccer-018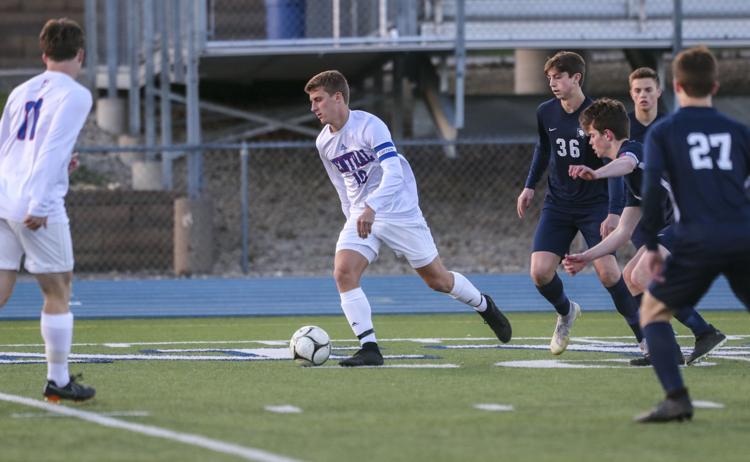 041519-qct-spt-cent-pv-soccer-019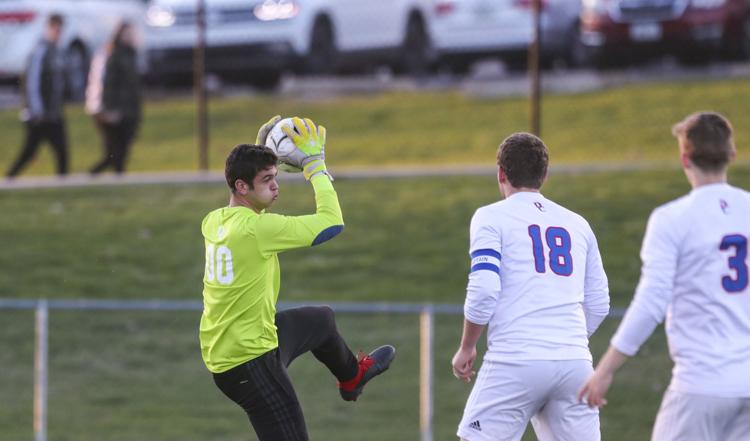 041519-qct-spt-cent-pv-soccer-020
041519-qct-spt-cent-pv-soccer-021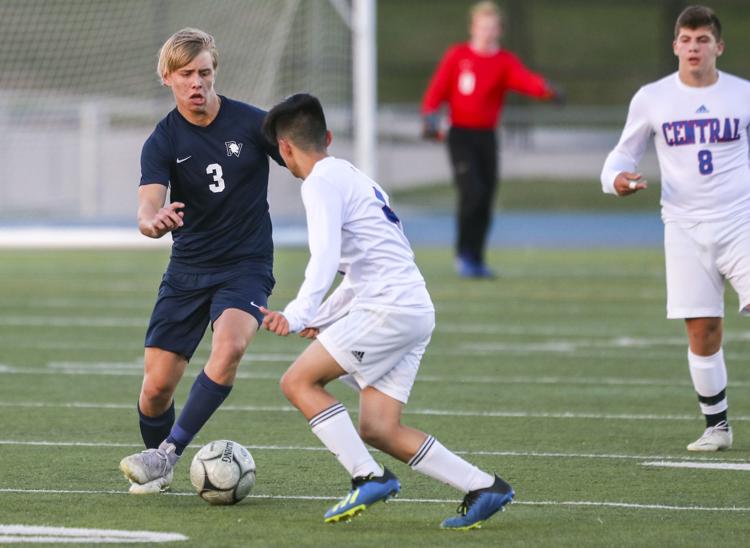 041519-qct-spt-cent-pv-soccer-022
041519-qct-spt-cent-pv-soccer-023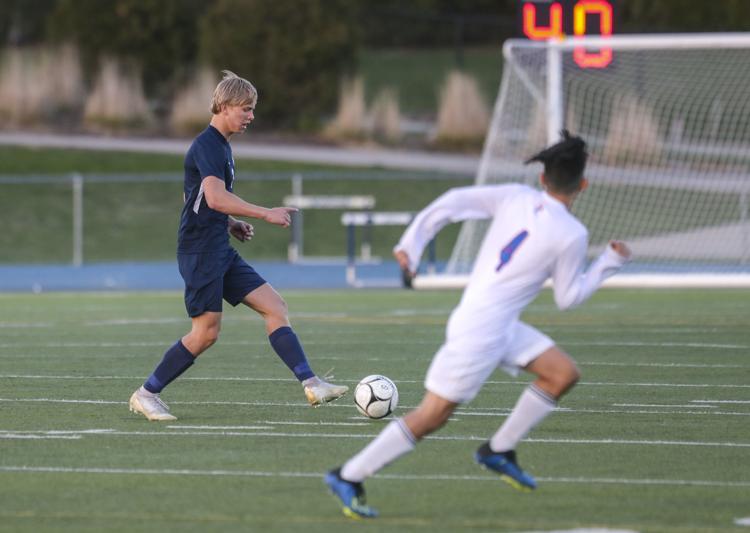 041519-qct-spt-cent-pv-soccer-024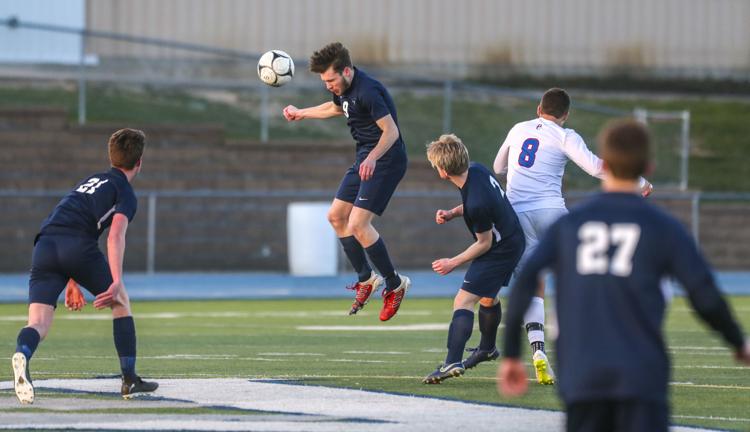 041519-qct-spt-cent-pv-soccer-025