A good Tuesday to all. Today will be another sunny, but breezy, day. Here are the weather details from the National Weather Service.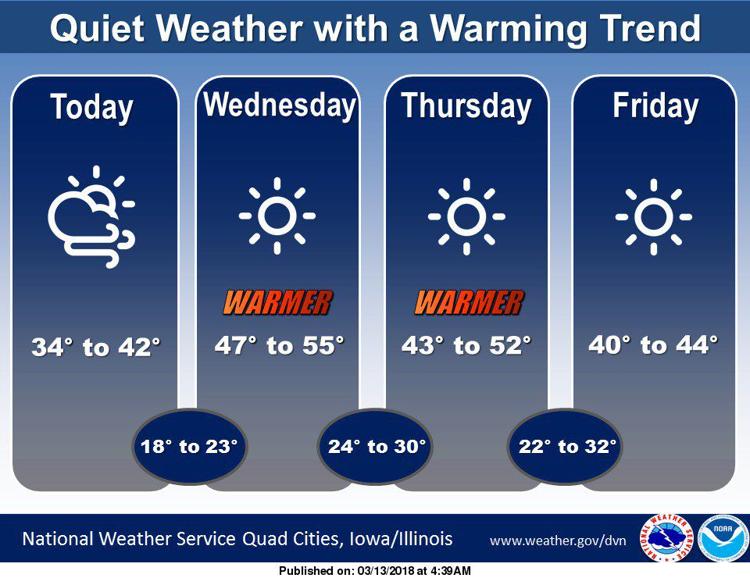 Today will be mostly sunny and breezy with a high near 37 degrees. Northwest winds between 5 to 15 mph will produce gusts as high as 20 mph.
Tonight will be mostly clear with a low around 21 degrees. 
Wednesday will be sunny with a high near 52 degrees and a low around 27 degrees. West winds between 5 to 10 mph will increase to 10 to 15 mph in the afternoon. Winds could gust as high as 30 mph.
2. Board hears plans for walkout Wednesday at West High  
In support of the 17 people who died in a high school shooting last month in  Parkland, Florida, students at West High School will join other students across the nation Wednesday in a walkout that will involve speeches from student leaders.
West student Madison Cousins, who is a student member of the Davenport School Board, discussed plans Monday night during the school board meeting. Read more.
3. An apparent kiss, a video and a resignation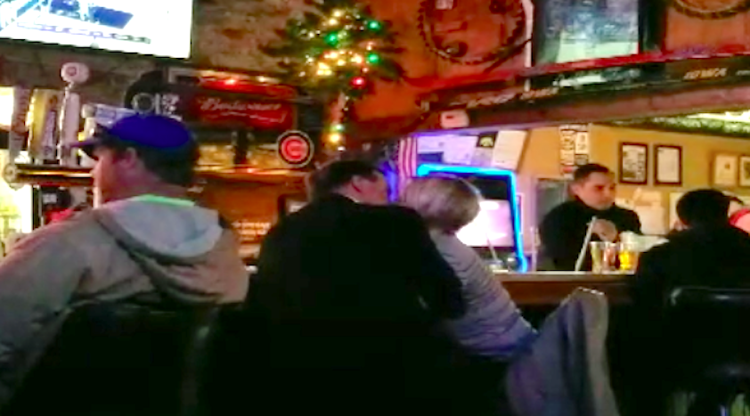 Hours after a video was posted online appearing to show Senate Majority Leader Bill Dix kissing a female lobbyist, the senator shocked his caucus Monday by immediately resigning — leaving the GOP to quickly find a new floor general who could usher through tax cuts and other conservative priorities.
Dix, R-Shell Rock, an 18-year veteran of the Iowa Legislature, quit both his leadership position and his District 25 seat. In a short statement, he resigned effective at 2 p.m. Monday. Read more.
4. EPA will test Bettendorf neighborhood for contamination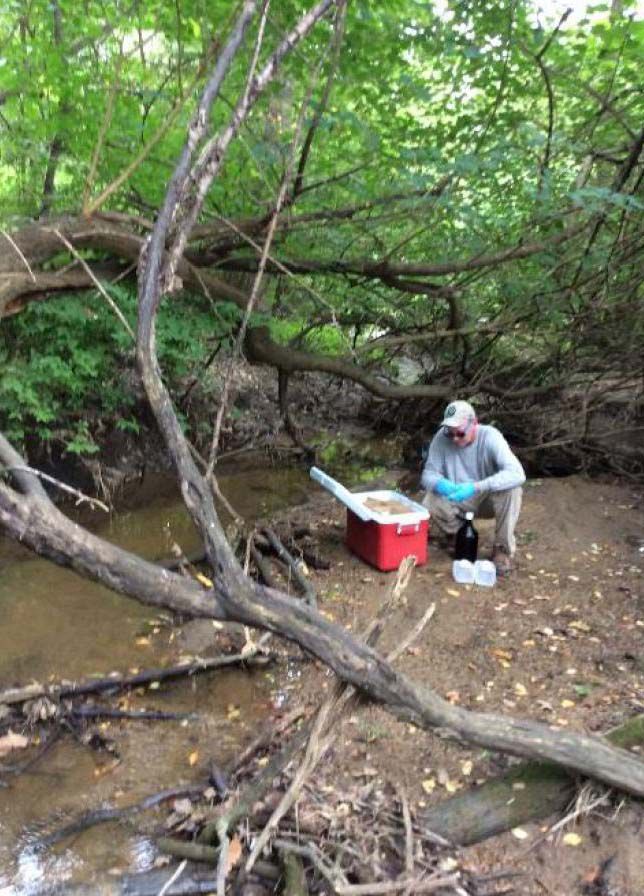 The federal Environmental Protection Agency is investigating possible hazardous chemical contamination to the environment in an area of Bettendorf around Tanglefoot Lane between Devils Glen and Middle roads.
The 18-acre site currently is undeveloped, rough-terrain ground filled with grass, brush and trees. From the 1950s into the '70s, the land was leased by its owner, Harry Meinert, for municipal dumping by the city of Riverdale and industrial disposal by Alcoa (now Arconic) and the former Bendix Corp., of Davenport, according to an assessment provided by the EPA Region 7 office in Kansas City. Read more.
5. Road work update in Clinton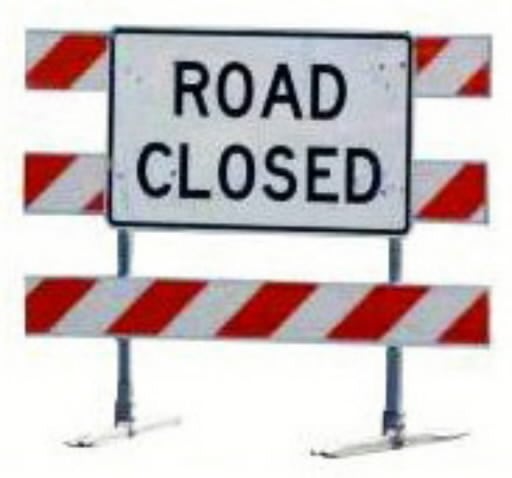 • North 5th Street, from 2nd Avenue North to 3rd Avenue North, will be closed until 5 p.m. for street patching,
• The intersections of 25th Avenue North and North 2nd Street, and 25th Avenue North and North 3rd Street are closed to all traffic for about one month because of work on the sewer separation project.
6. Latest additions to Scott County Jail mugshots