A good Valentine's Day to all. The folks at the National Weather Service have put their hearts into today's forecast so let's take a peek at it.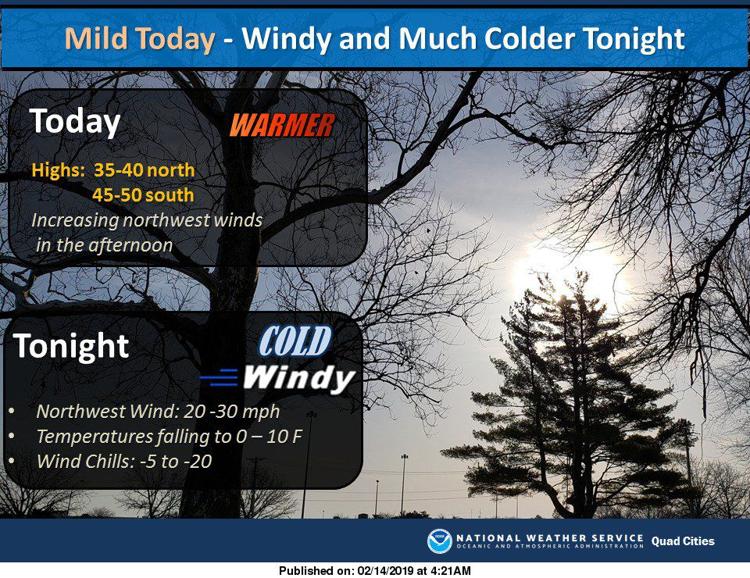 Today will be cloudy with a temperature rising to near 41 degree by 9 a.m., then falling to around 35 degrees during the remainder of the day. South winds between 10 to 15 mph will become west in the afternoon. Winds could gust as high as 25 mph.
Tonight will be mostly cloudy then gradually becoming mostly clear with a low around 6 degrees. Wind-chill values will be as low as -10 degrees. A northwest wind between 15 to 20 mph will gust as high as 35 mph.
Friday there will be increasing clouds with a high near 15 degrees and a low around 8 degrees. Wind-chill values will be as low as -5 degrees.
Saturday will be mostly sunny with a high near 26 degrees.
Saturday night snow is likely after midnight with a low around 21 degrees. The chance of precipitation is 90 percent with new snow accumulation of around 2 inches possible.
Sunday snow is likely before noon. Skies will be cloudy with a high near 29 degrees and a low around 16 degrees. The chance of precipitation is 70 percent.
A Flood Warning continues for the Rock River at Moline until further notice. Early today the Rock was at 13.7 feet and falling. Flood stage is 12 feet.
2. There's still time, but you better hurry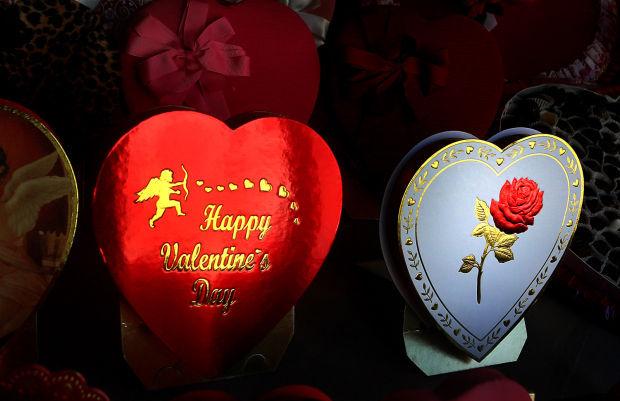 Today is Valentine's Day. Here are some ideas to avoid getting in hot water with your sweetie.
3. New Davenport superintendent called 'community-oriented'

The Davenport Community School Board has chosen Robert Kobylski to be the district's next superintendent. 
Kobylski lives in Belgium, Wisconsin, and is the superintendent at Nicolet High School in Glendale, and one of its feeder districts, Fox Point Bayside in Fox Point, which includes an elementary and middle school.
His contract with begin June 1. 
"I'm a firm believer in continuous improvement," Kobylski said in an interview when he was announced as a finalist. " … I focus on the 'we' and not the 'me.' We have put a great emphasis on equity, where 'all means all.'"
Kobylski stressed his success in making sure that "all means all," no matter students' race, special needs or socioeconomic status, even out of his district. He has worked with the state of Wisconsin's board of education to help other districts close achievement gaps, and he said he recently spoke to more than 100 Ohio administrators about addressing gaps. Read more.
4. Bulldogs regroup after first-round stumble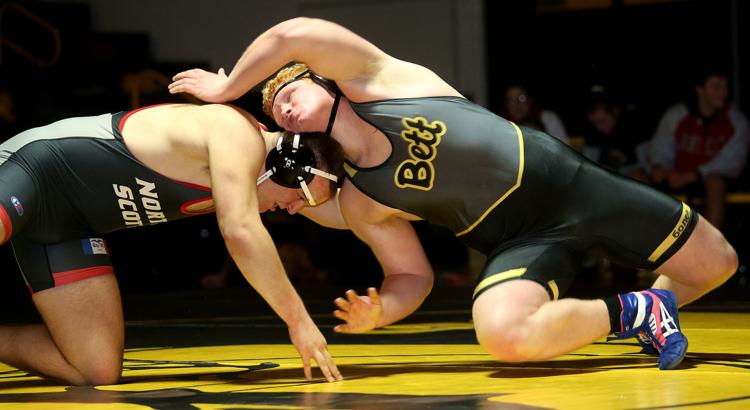 DES MOINES — The lights are bright, and the stage can be intimidating.
With half of its lineup comprised of freshmen and sophomores, it took the Bettendorf wrestling team a dual Wednesday to get acclimated to the surroundings at Wells Fargo Arena.
After dropping a 36-26 quarterfinal tilt to third-seeded Ankeny Centennial, Bettendorf rebounded with victories over West Des Moines Valley, 41-21, and Waukee, 41-26, to salvage fifth place in the Class 3A state dual tournament.
"This was big to get the experience for our underclassmen," junior Aiden Evans said. "This will be a huge step for us as a program knowing we've been here as a team and that we belong."
This was the Bulldogs' first trip to state duals since 2015. Read more.
5. High drama on the Mississippi River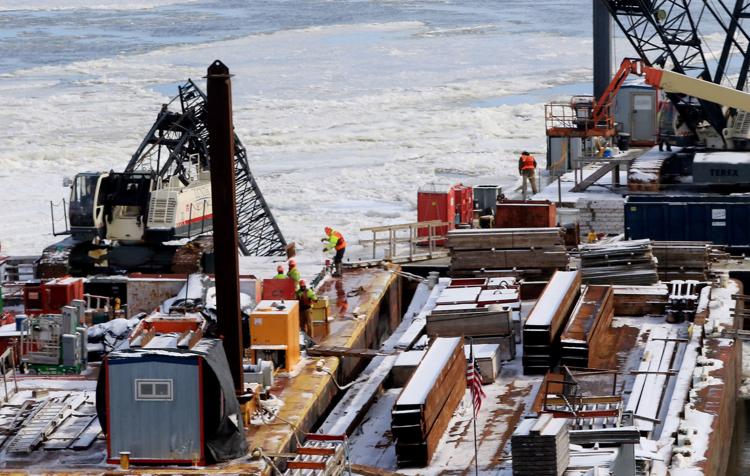 Iowa Department of Transportation officials said Wednesday afternoon that they are working to remove the lattice boom of a crane working at the Interstate 74 bridge site that bent and fell into the Mississippi River near the Moline shoreline.
The incident happened around 8 a.m. and involved a crane located at a pier south of the navigation channel. IDOT said in a news release it is one of the smallest cranes on the I-74 River Bridge construction site.
"There were no injuries and all safety protocols are being followed," they said in the release.
IDOT has not said what caused the boom to fall, but said the crane is stable on the barge platform.
The U.S. Coast Guard was alerted about the incident. Petty Officer Brandon Giles said the fallen boom did not impact navigation and there were no signs of water pollution from the incident.
One source called it a "catastrophic failure" of the crane's boom.
Construction on the bridge began in July 2017 and is expected to be completed in 2020. The bridge is part of an interstate expansion between Middle Road in Bettendorf to Avenue of the Cities in Moline
6. Defensive change propels Assumption to regional win
Today's trending headlines
Today's photo gallery:

QC Career Fair at the RiverCenter



021419-qct-qca-jobs-001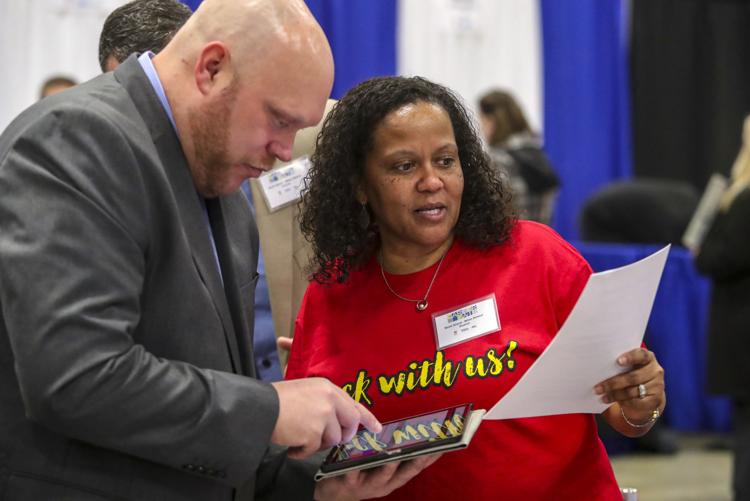 021419-qct-qca-jobs-002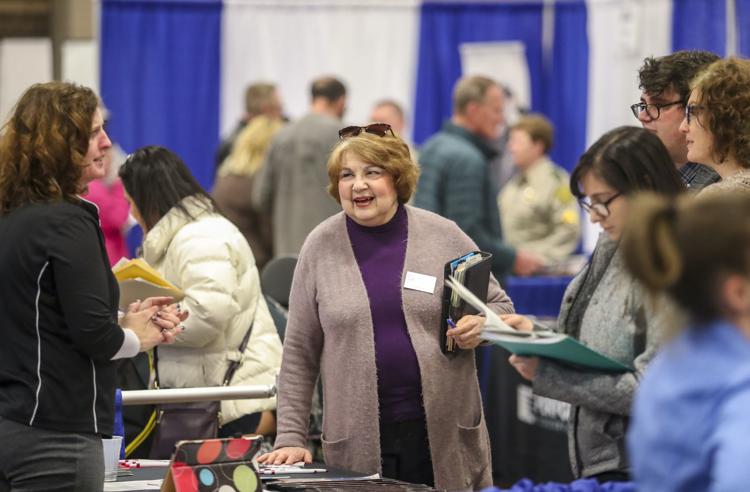 021419-qct-qca-jobs-003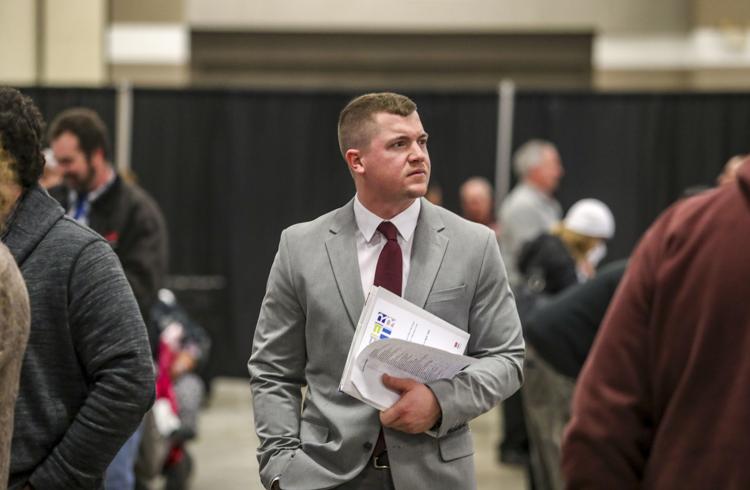 021419-qct-qca-jobs-004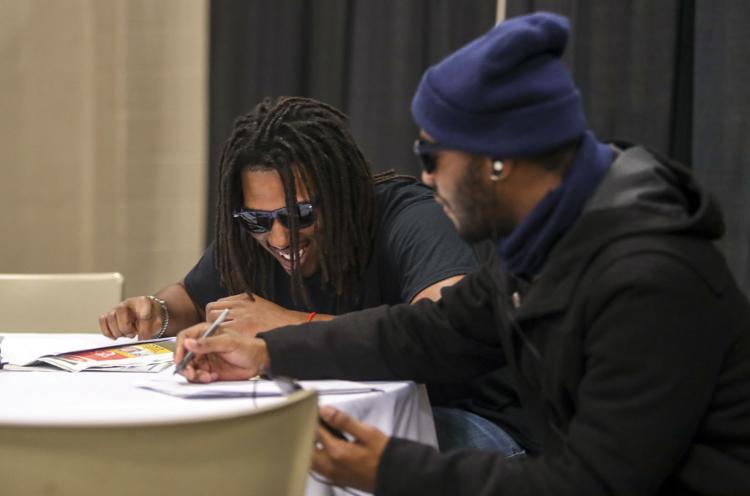 021419-qct-qca-jobs-005
021419-qct-qca-jobs-006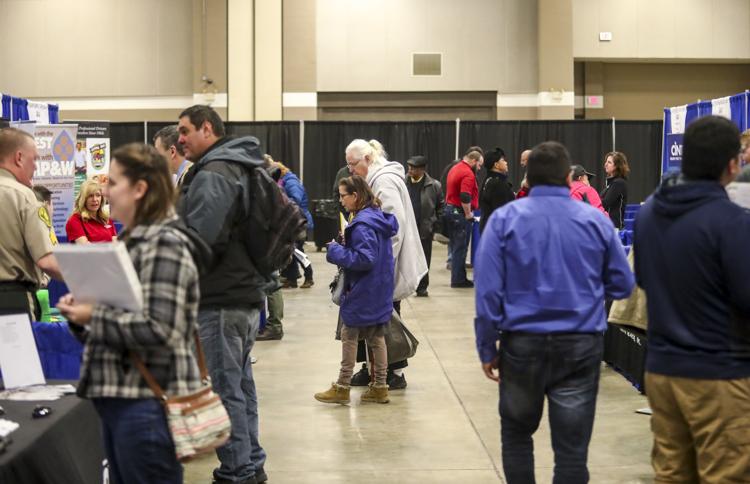 021419-qct-qca-jobs-007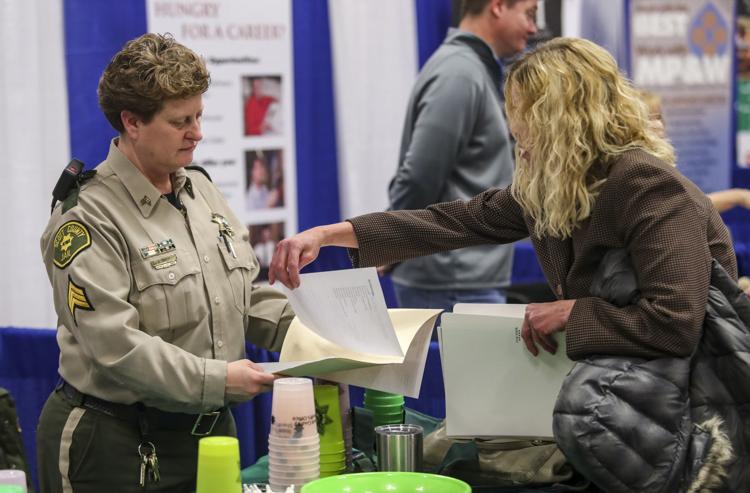 021419-qct-qca-jobs-008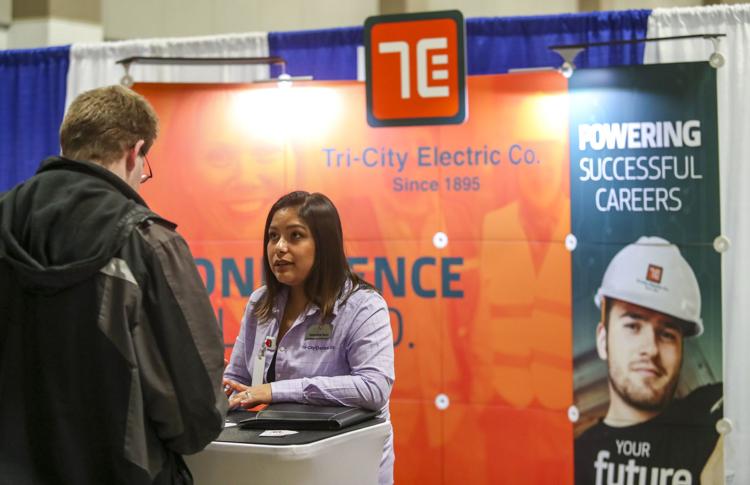 021419-qct-qca-jobs-009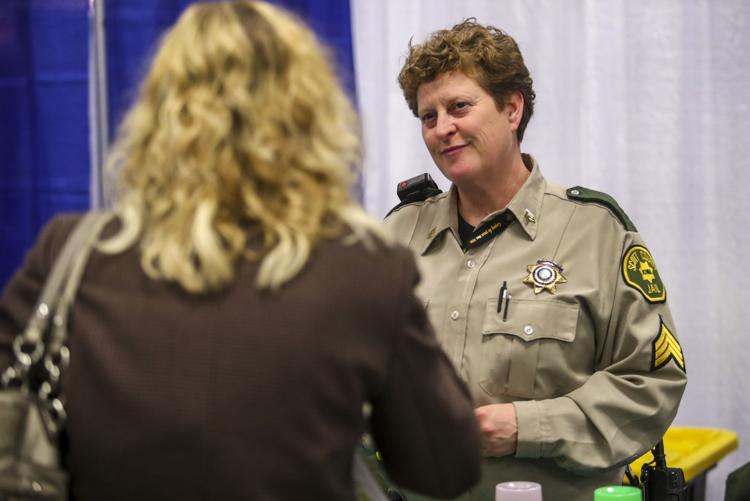 021419-qct-qca-jobs-010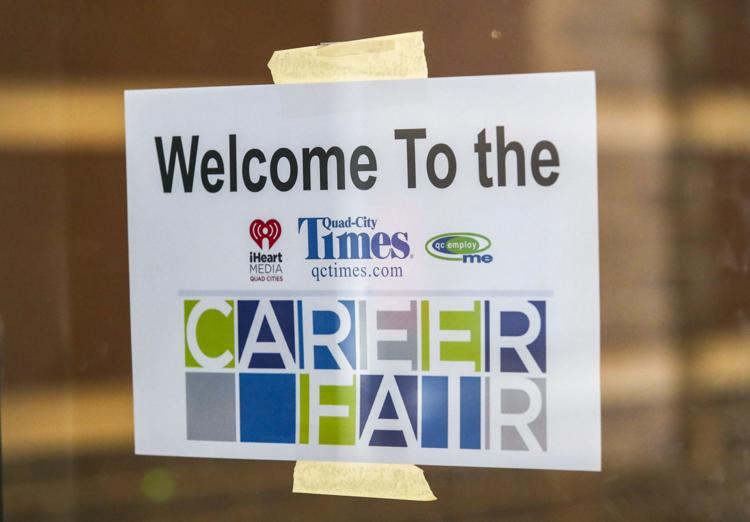 021419-qct-qca-jobs-011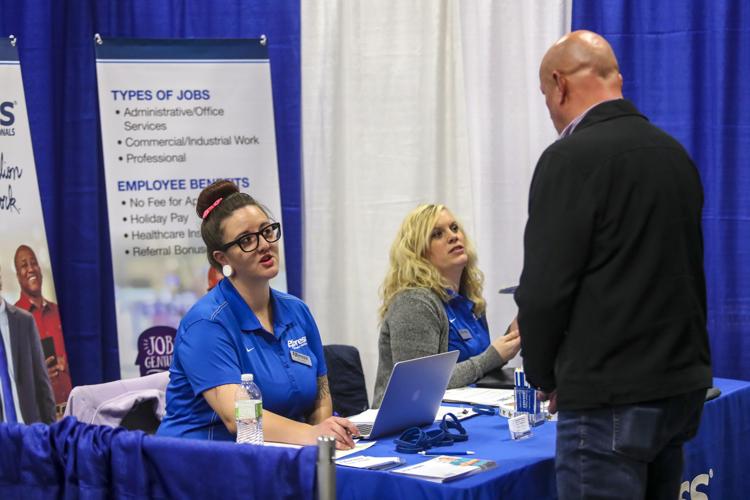 021419-qct-qca-jobs-012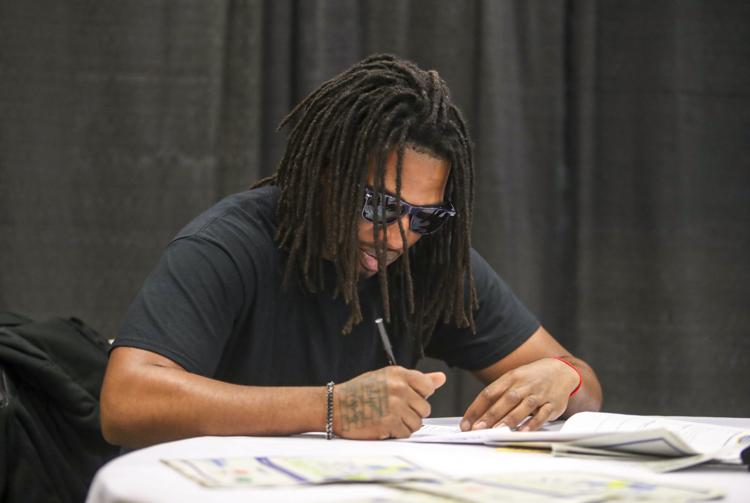 021419-qct-qca-jobs-013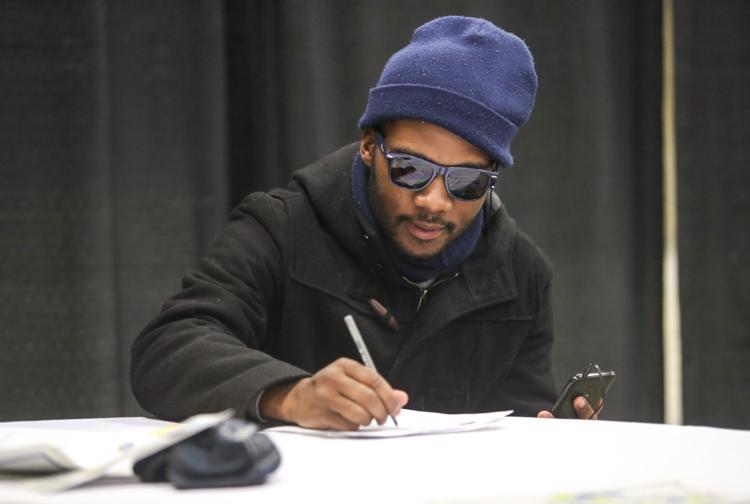 021419-qct-qca-jobs-014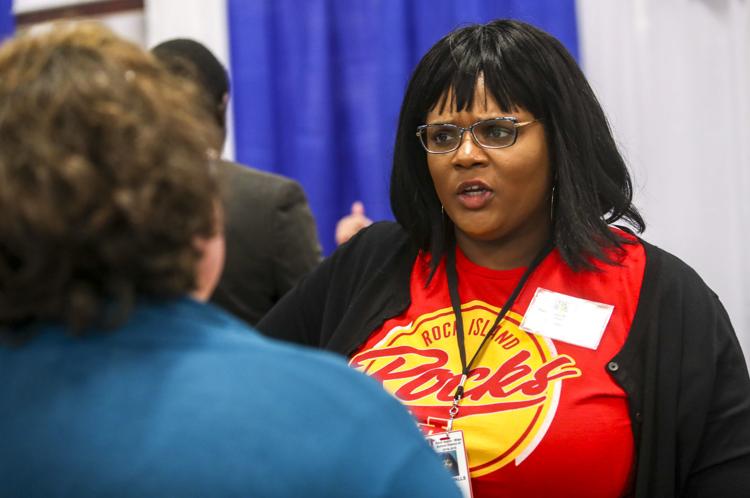 021419-qct-qca-jobs-015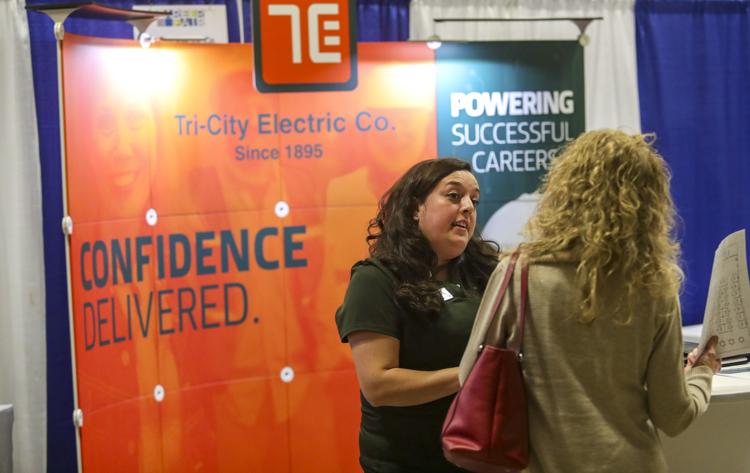 021419-qct-qca-jobs-016