A good Thursday to all. It's cold out there this morning. So cold that some area schools are delaying the start or canceling classes today. And so cold that area bridges and overpasses could become treacherous like Tuesday morning when dozens of cars were involved in crashes on I-80 and I-74.
1. Wind chill advisory effective until 10 a.m.
A National Weather Service wind chill advisory is in effect until 10 a.m. this morning.
Bitter cold wind-chills in the -20 to -25 degree range can be expected through mid-morning. The cold wind chills can cause frostbite in as little as 30 minutes to exposed skin.
Needless to say, bundle up before heading out this morning.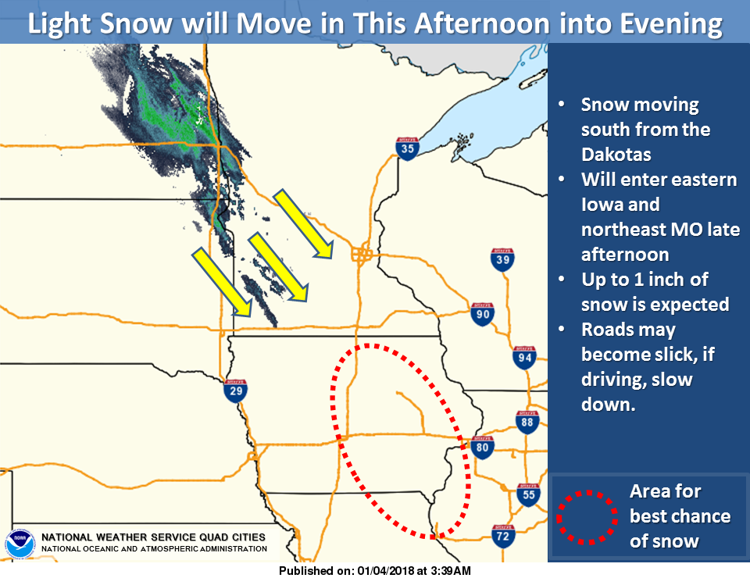 Today we'll see increasing clouds and cold with a high near 6 degrees.
Tonight will be mostly cloudy with a low around -6 degrees and wind-chill values as low as -15 degrees.
Friday will be sunny and cold with a high near 7 degrees and wind-chill values as low as -15 degrees. The overnight low will be around -13 degrees.
Saturday will be mostly sunny with a high near 12 degrees and a low around 9 degrees. There's a 20 percent chance of snow after midnight.
Snow is likely after noon on Sunday. Skies will be cloudy with a high near 33 degrees and a low around 22 degrees. The chance of precipitation is 70 percent.
2. Cold weather impacting area schools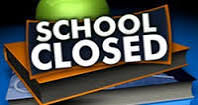 Severe cold weather is causing some area schools to cancel or delay the start of classes today. Here's the list.
3. New homes rise from Arsenal Island
With so many new houses in various stages of construction, parts of Rock Island Arsenal resemble parts of north Bettendorf.
The Arsenal is better than halfway through a major housing addition that will deliver 71 new homes and about 300 full-time residents to the island.
The houses are being built in two places: On and behind the Iowa-facing riverfront between Quarters One and the Col. Davenport House and the site of the mostly demolished 1970s housing off the Arsenal's main drag, Rodman Avenue. Read more.
4. New commercial building going up near Bettendorf Hy-Vee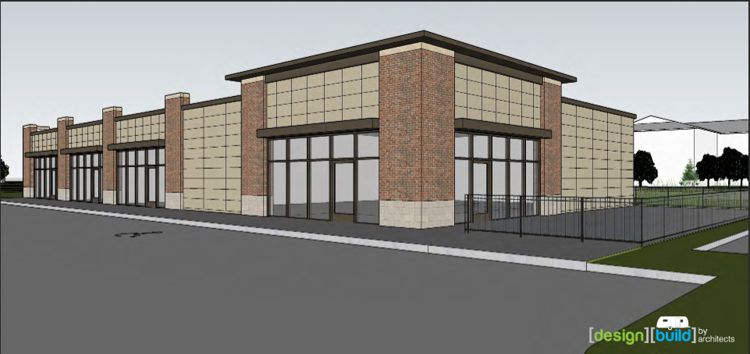 The long-term vision of the AAA Office Park and the Middle and Devils Glen roads corridor is continuing to develop as the Bettendorf City Council has approved a site development plan for a new commercial building on Palmer Hills Court.
The 7,650 square-foot building on the 3200 block of Palmer Hills Court will house four units and will include parking to accommodate the nearby Hy-Vee as it makes plans to add a gas station and convenience store. Read more.
5. Davenport looks for ways to improve athletic programs
Athletic programs in the Davenport Community School District have had varied success over the years and now the Davenport School Board is considering ideas to improve them.
The topic of athletics was part of the board's committee-of-the-whole meeting on Tuesday in Davenport. No action was taken, but the board heard ideas from officials, including Rob Scott, associate superintendent.
Superintendent Art Tate said while he is concerned about the district's budget and related issues, he realizes athletics are part of the district's prestige, and is a reason why parents choose to move their children to other schools as part of the open enrollment program.
While Scott said most ideas to improve athletics in Davenport cost money, he focused on what's currently happening in the wrestling program. Read more.
6. 10 things to know about Bald Eagle Days at the Expo Center
As bald eagles make their way to the Quad-Cities this winter, there's at least one place to celebrate indoors.
The annual Bald Eagle Days celebration at the QCCA Expo Center promises plenty of wild sightings — without being outside. 
For three days, the Rock Island expo center will transform into an indoor wildlife exhibit sure to entertain — and educate — thousands of visitors. Read more.