A good Tuesday to all. Let's see what Mother Nature has in store. Here is the latest forecast from the National Weather Service.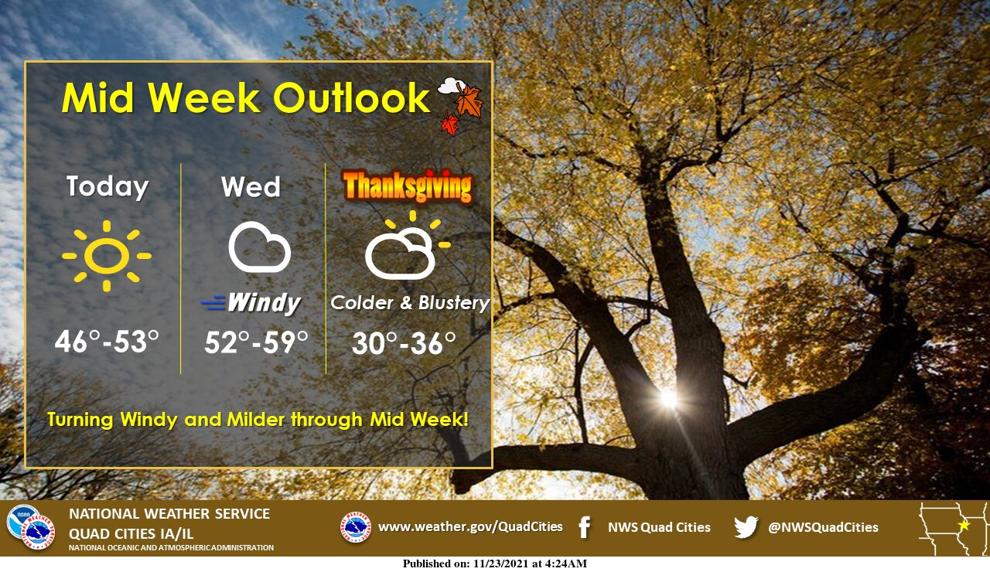 Today will be sunny with a high near 49 degrees and a low around 39 degrees. South winds between 5 to 15 mph will gust as high as 25 mph.
Wednesday will be partly sunny with a high near 55 degrees. South winds between 10 to 15 mph will gust as high as 30 mph.
Wednesday night there's a 20% chance of rain before midnight. Skies will be mostly cloudy with a low around 29 degrees. Southwest winds at 5 to 15 mph will become northwest after midnight. Winds could gust as high as 20 mph.
Thanksgiving Day will be mostly sunny with a high near 35 degrees and a low around 18 degrees.
Friday will be partly sunny with a high near 37 degrees and a low around 27 degrees.
2. Frozen Landing opening postponed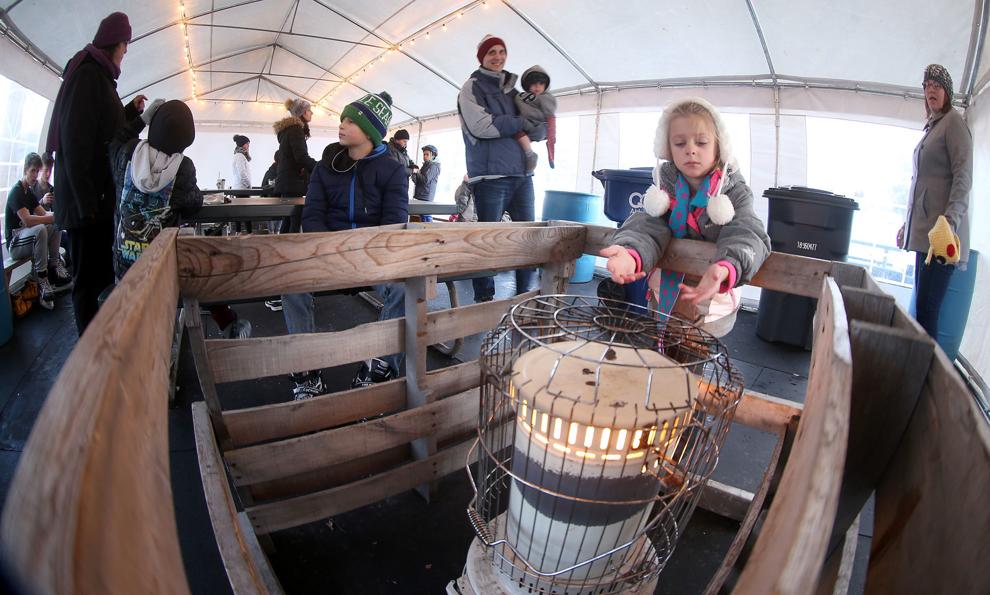 The city of Bettendorf reports that the Frozen Landing tree lighting ceremony scheduled for today has been canceled.
Because of recent weather conditions, the ice is not safe for skating, so the opening of Frozen Landing has been postponed as well.
When ice is deemed safe, the ice rink will open.
3. After 2019 flood, downtown business owners happy to see flood plan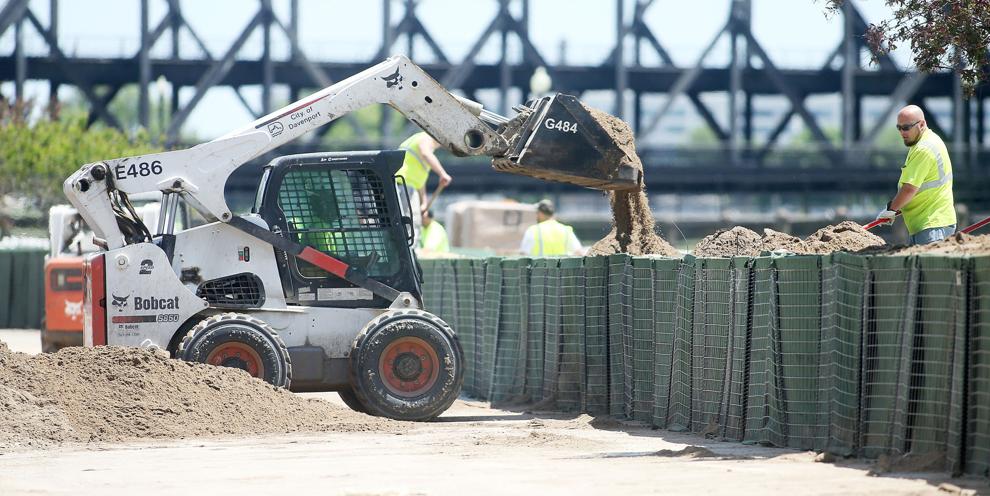 Rick Harris' vehicle barely made it up the Arsenal Bridge on April 30, 2019 as torrents of water shot through his taproom.
A temporary floodwall made of HESCO barriers failed, sending floodwaters rushing into several blocks of downtown and causing an estimated $30 million in lost revenue and damages.
Flat-bottom boats were dispatched to rescue the stranded.
"We were in the building," said Harris, who owns Bootleg Hill Honey Meads at 321 East Second St. "Someone yelled, 'The barrier is going to break!' And it did. And we left the building. It was terrible. We barely got out."
He estimated it took three to four minutes for the area to flood.
After decades of Davenport spurning plans to build a floodwall — opting instead to embrace the river and rely on its levee of sand-filled HESCO barriers, removable floodwalls and flood-friendly buildings, parks and marshes — Harris become one of the more outspoken voices calling for permanent flood protection and a structural solution in the wake of the historic flooding in 2019.
After a nearly two-year planning effort, Davenport aldermen will vote Tuesday to accept a final draft of a flood resiliency plan that calls for a mix of flood buyouts and above-and below-ground improvements to mitigate the effects of more frequent river flooding. Read more.
4. Let there be light: Bettendorf will control lights on I-74 bridge arches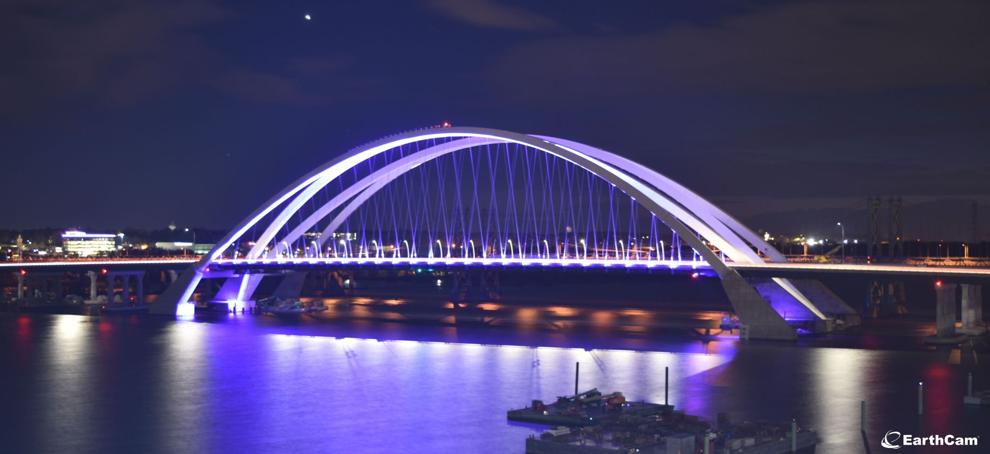 When the aesthetic lighting is tested on the new Iowa-bound arches of the I-74 bridge, cellphone pictures get instant social-media attention.
The alternating colors cast a glow upon the arches, the roadway and the Mississippi River below. By the end of the year, transportation officials estimate, the aesthetic lighting should be on and fully operational on the Iowa-bound bridge.
The span opened to two-way traffic late last year, and its LED lighting so far has only been tested. The Illinois-bound span, which is to open in December, is to have its aesthetic lighting operational by early spring or summer.
Meanwhile, several staffers in Bettendorf are learning how to use the lighting systems, which come with their own computer server, housed at Bettendorf City Hall. Read more.
5. Quad-Cities preparing to welcome more refugees than ever before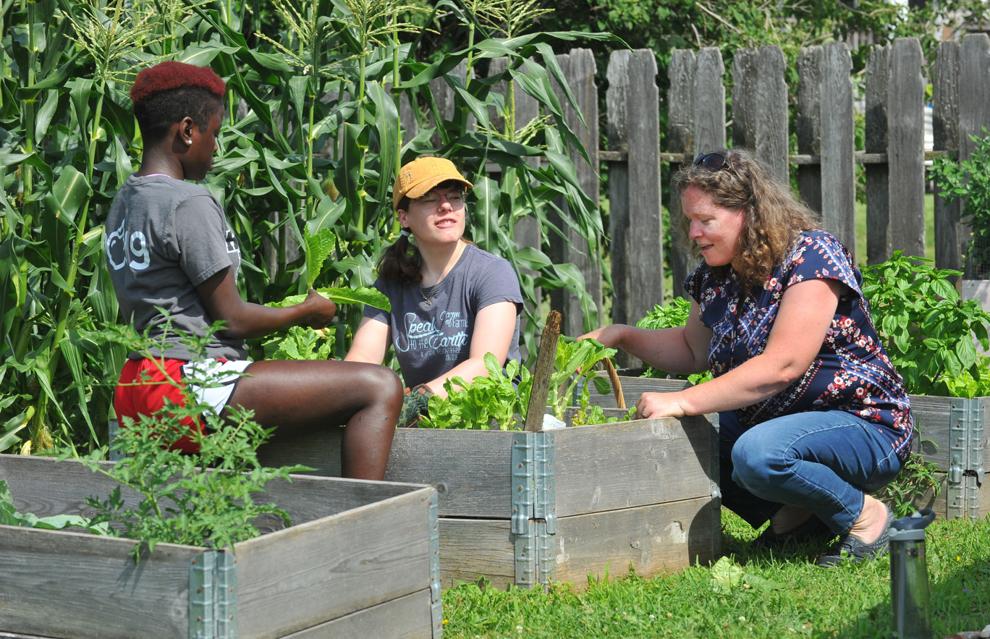 When Hope Nyanduhura resettled in the United States as a refugee from Africa, she met people who traced a similar path to America. Alongside nonprofits and resettlement agencies, the former refugees helped translate as she navigated health appointments, housing, and paperwork and made her feel more comfortable in a new and unfamiliar country.
Now, as part of a RISE Americorps Program, she's doing the same work to welcome refugees to the Quad-Cities. She works for Tapestry Farms, a nonprofit that supports refugees and grows and manages urban farm plots.
Tapestry Farms, like other organizations that offer support for refugees in the U.S., are preparing to welcome an influx of refugees after a federal cap on the number of refugees admitted into the U.S. was raised for this year beginning in October. Read more.
6. Woman accused of murder in death of 'Baby April' pleads guilty to lesser charge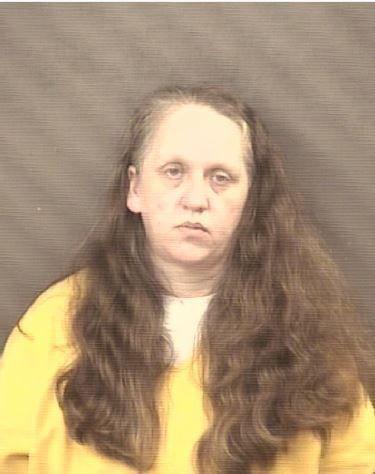 The woman accused of murder in the 1992 death of "Baby April" pleaded guilty Monday to a lesser charge of endangering the life of a child resulting in death.
Angela Siebke, 48, ultimately was identified by DNA as the mother of a newborn girl found floating in a garbage bag off the Mississippi River shoreline in Moline. She was charged last year with murder and has been held in the Rock Island County Jail on $1 million bond. Read more.