A good Thursday to all. A National Weather Service dense fog advisory is in effect until 8 a.m. for the region, including Clinton, Muscatine, Scott and Louisa counties in Iowa and Whiteside, Rock Island, Henry and Mercer counties in Illinois.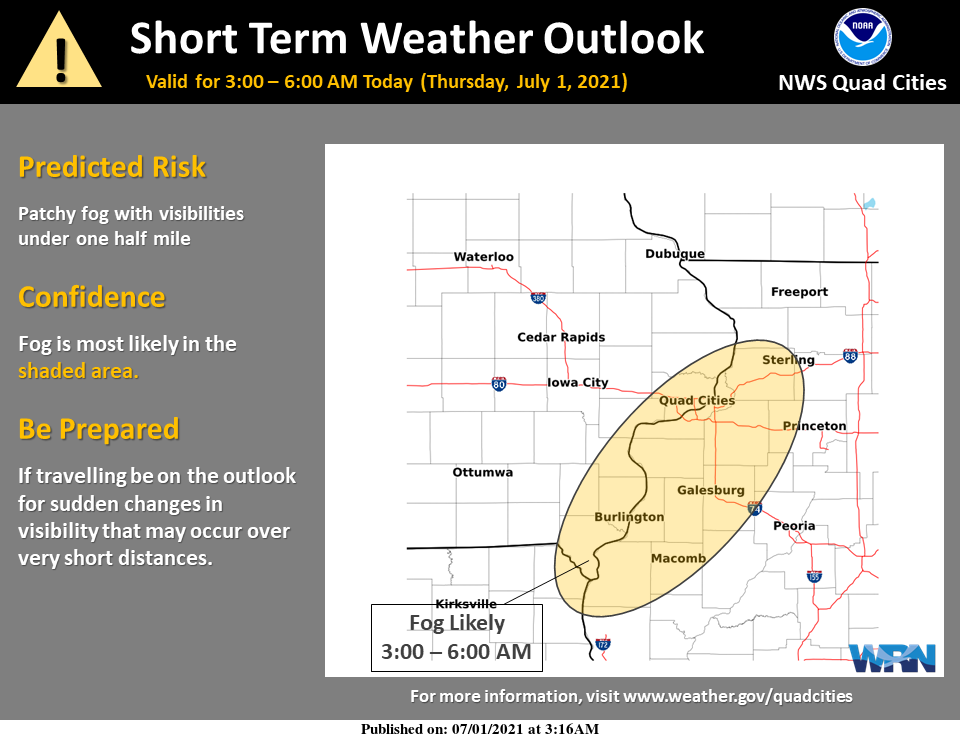 We're looking at visibility of one quarter mile or less which will create hazardous driving conditions. Watch out for suddenly changing visibilities. Slow down, use your headlights, and leave plenty of distance ahead of you.
1. Sunny with a high in mid 80s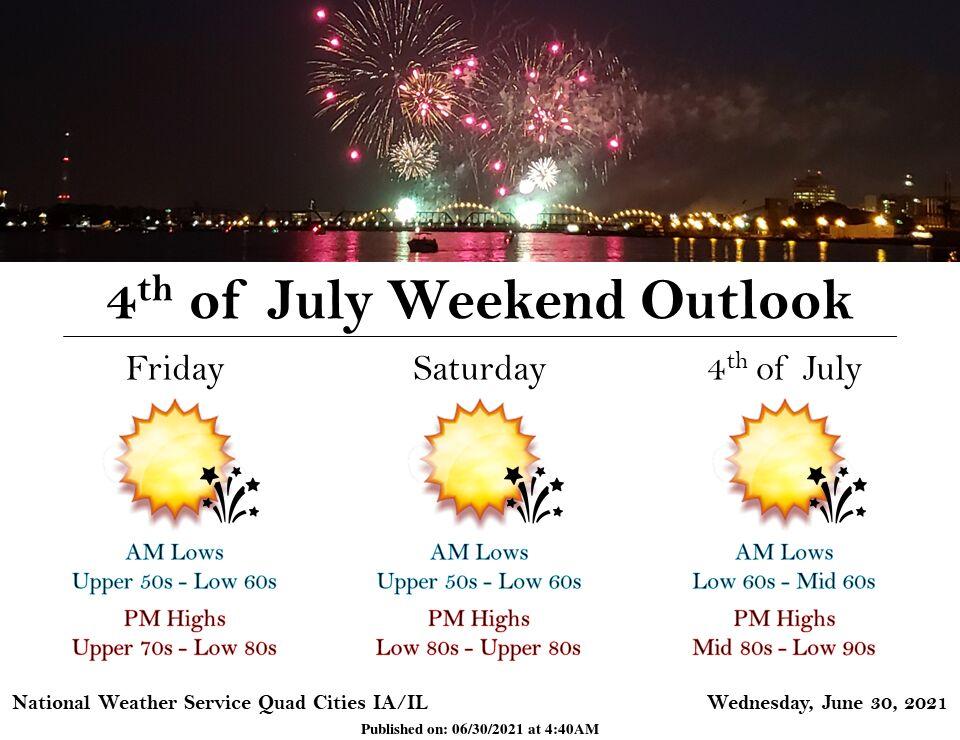 Today will be partly sunny then gradually becoming sunny with a high near 84 degrees and a low around 59 degrees.
Friday will be mostly sunny with a high near 80 degrees and a low around 60 degrees.
2. Ever wanted to play alongside a top golfer? This Deere employee gets the chance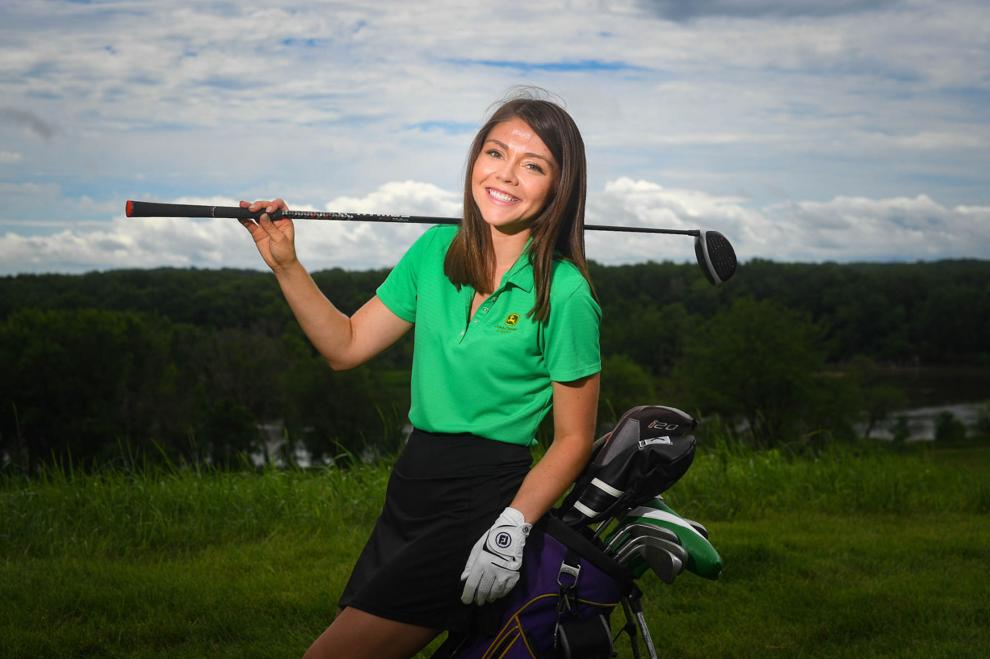 The John Deere Classic and TPC Deere Run will forever hold a special place in Allison Farrell's heart. 
It's where she developed a love for and learned to play the game from her father, and where a budding romance blossomed.
"This is my favorite spot on the golf course," Farrell, of Geneseo, said of the 4th green overlooking the Rock River.
"You can see the 2nd hole, the Hewitt house (and) you can see trees for miles," she said of the spot where her fiancé proposed. "I think it's just a spectacular view of the golf course."
The pair, who play the course two to three times a week, will be married in September at a spot overlooking the 18th green.
Farrell also has worked as a volunteer at the John Deere Classic on the 10th hole since middle school, including serving as a hole marshal.
But, next week, Farrell will get a once-in-a-lifetime opportunity, thanks to Deere & Co. Chairman and CEO John May.
Farrell will take May's place, playing in a foursome with Dylan Frittelli, the 2019 John Deere Classic champion, in this year's Pro-Am event on Wednesday, July 7.
"It's a dream," Farrell said. "I've always dreamt of being on the same course as PGA Tour players. I think it will be an awesome opportunity for young girls to see another female out there playing in the Pro-Am." Read more.
3. Update: Davenport working on repairs to multiple broken sewer, water lines that caused sinkholes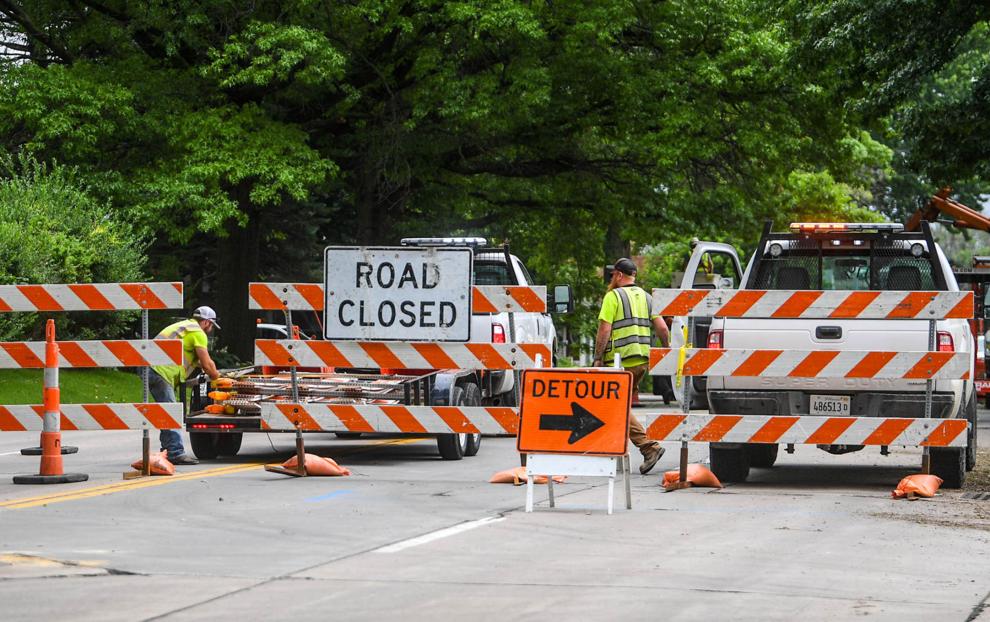 Davenport city officials asked for patience from the public Wednesday as they work to repair broken sewer and water lines causing two large sinkholes that developed on East Locust Street over the weekend.
City officials issued a statement stating four broken sewer laterals and two broken lead water service lines were recently discovered. Read more.
4. Davenport police investigating robbery at credit union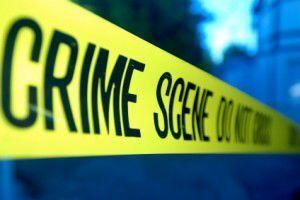 Davenport police are investigating a report that a man robbed a bank on Kimberly Road, according to a news release from the police department.
Police responded to the the IH Mississippi Valley Credit Union at 10:40 a.m. Wednesday.
Information indicates a man entered the business, implied he was armed with a weapon and demanded money from a teller.
The subject fled the business with an undisclosed amount of cash.
5. Things to do about town
First Friday was a monthly tradition for over nine years in LeClaire, but was put on hold during the pandemic. Now it has been reinvented as Friday Night Live. FNL will be held the first Friday of each month and will feature eight live music venues, shops open late and specials at the bars and restaurants. Check this out along with other things to do this weekend in the Quad-Cities.
6. Davenport woman wins $100,000 lottery prize

You think you're lucky? This woman recently won $100,000 in the Iowa Lottery. Read more.
BONUS 6: More on the coronavirus in the Quad-Cities