1. Mostly sunny and mild today in the Q-C
A good Tuesday to all. It's back to work for most of us and with it comes a dose of mild weather.
Here is the latest from the National Weather Service.
Today will be mostly sunny with a high near 74 degrees. West winds will gust as high as 25 mph.
Tonight will be mostly clear with a low around 50 degrees. 
Wednesday will be sunny with a high near 71 degrees and a low around 52 degrees.
2. Meteorologist: Only river to reach flood stage is Mississippi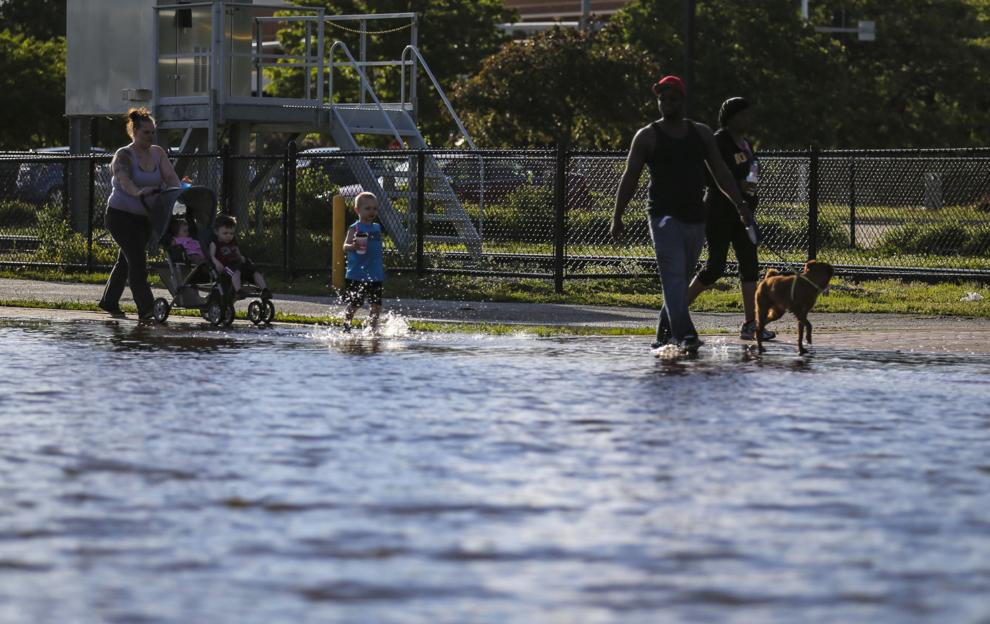 The Mississippi River remains under a flood warning as it is only river in the Quad-City area that continues to flood, according to meteorologist Tom Philip with The National Weather Service, Davenport.
At Lock and Dam 15 at Rock Island, the river was at moderate flood stage at 16.71 feet early today. Flood stage is 15 feet.
"It's expected to crest around 17.2 feet around midday Wednesday and should start to fall Thursday evening," Philip said. Read more.
• S. Concord St. is closed from River Drive to Utah Ave.
• Gaines St. is closed south of River Drive.
• Beiderbecke is closed at Harrison Street and at Priester Drive.
• Credit Island is closed.
• The riverfront bike path between LeClaire Park and Credit Island is closed.
• Water has begun covering LeClaire Park.
• Water is over the 4700 block of River Drive.
• Water is at the base of the floodwall gates at the downtown riverfront. 
3. Brady Street and Rockhingham Road update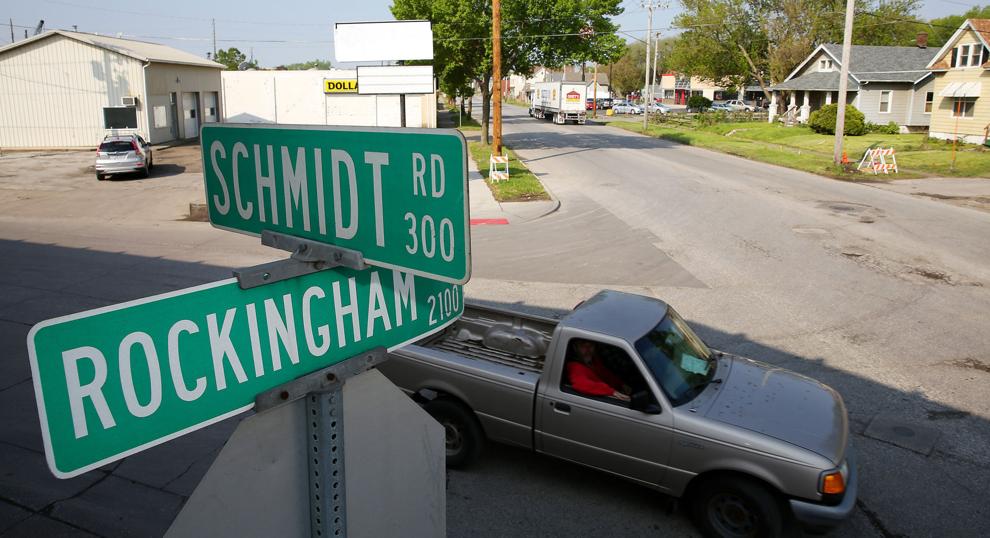 Here's the latest in street closures and lane reductions from the city of Davenport
Resurfacing work in the two left/west lanes of Brady Street will not be completed until June 5, at which time work will flip to the two right/east lanes. Two right/east lanes are expected to be re-opened in early July, depending on weather and subsurface conditions. Finish work on adjacent sidewalks and approaches will be completed by late July.
 Work will continue north of 7th Street:
• Two left/west lanes of Brady between 8th and 12th streets remain closed through Thursday for construction activities at Palmer College of Chiropractic.
• The right/east curb lane of Brady Street between 7th and High streets will continue to see periodic closures for sidewalk and side street work.
The first phase of construction on Rockingham Road begins today. This phase will close the north curb lane of Rockingham Road at Schmidt Road for storm sewer construction. Work will begin at this intersection and move westerly to Birchwood. Two-way traffic will be routed in available lanes south of the construction area. Additional phases will follow completion of storm sewer construction in the north curb lane. Road construction is expected to be completed by late fall 2017, depending on weather and subsurface conditions.
I-80 ramp and overpass work
• 110th Avenue from 210th Street to 200th Street  remains closed until June 6,
• Jersey Ridge Road between 210th Street to East 67th Street will be closed from Wednesday to June 14, 
• Wisconsin Avenue from 210th Street to 200th Street will be closed from Wednesday to June 15.
4. Drivers face charges in a pair of weekend crashes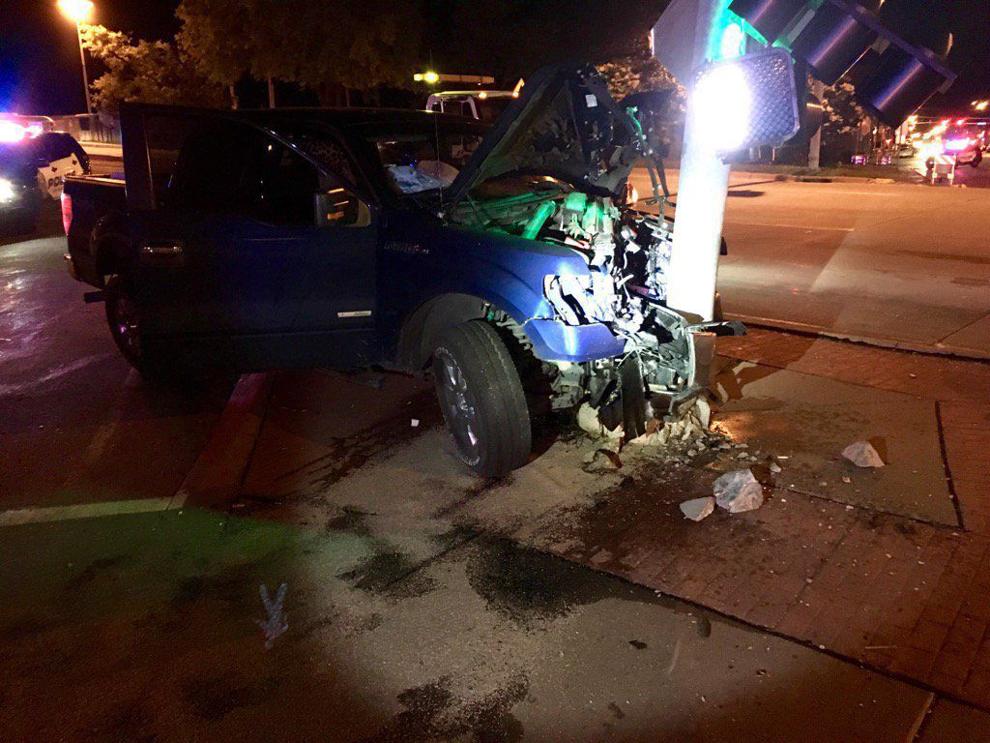 • Three people were injured Sunday after a driver left the scene of hit-and-run accident that injured two pedestrians. Davenport police were notified shortly before noon about an accident near the area of Central Park Avenue and Hickory Grove Road. Sylvanis Church, 40, of Davenport, was driving when he struck two pedestrians and a vehicle with a gold 2003 Dodge Caravan. Church left the scene and then was involved in a single-vehicle rollover accident near 5300 W. Locust St. a short time later. Read more.
• A Moline man faces four misdemeanor charges after he drove into a light pole late Saturday in Davenport. A blue 2011 Ford truck struck the pole at Second and Gaines Street at 11:38 p.m., after fleeing from Rock Island, according to Davenport police. Read more.
5. East Village comes alive with racing in the streets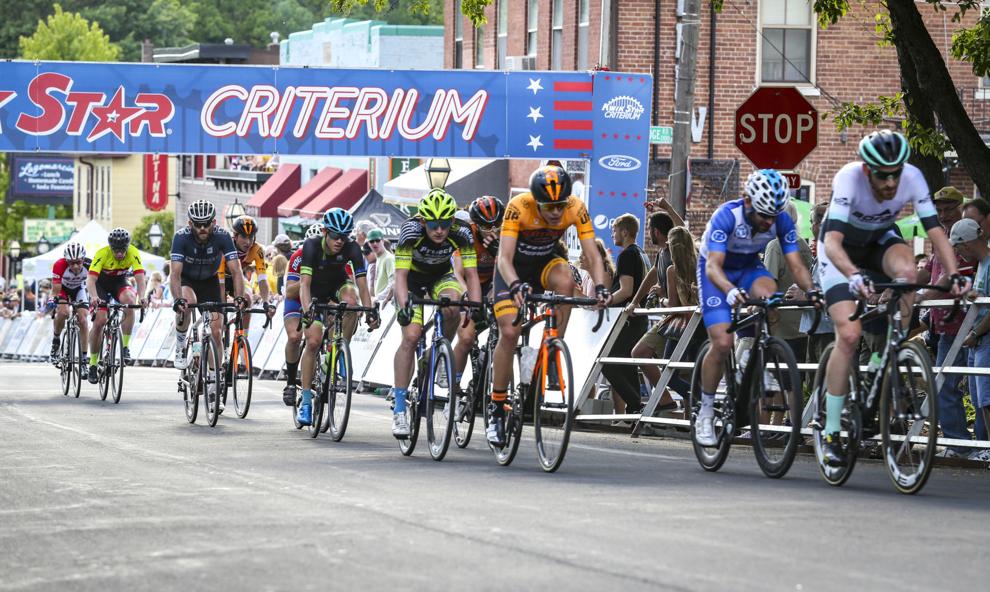 It wasn't just a new name the formerly known Quad-Cities Criterium received in 2017. The 52nd annual bicycling event entered two new winners to its plethora of first-place finishers.
Jeannie Kuhajek took the women's pro and George Simpson outlasted more than 100 cyclists to win the men's pro race down the streets Monday in the Village of East Davenport in what is now known as the Kwik Star Criterium. Read more.
6. Forum to be held tonight for 3rd Ward candidates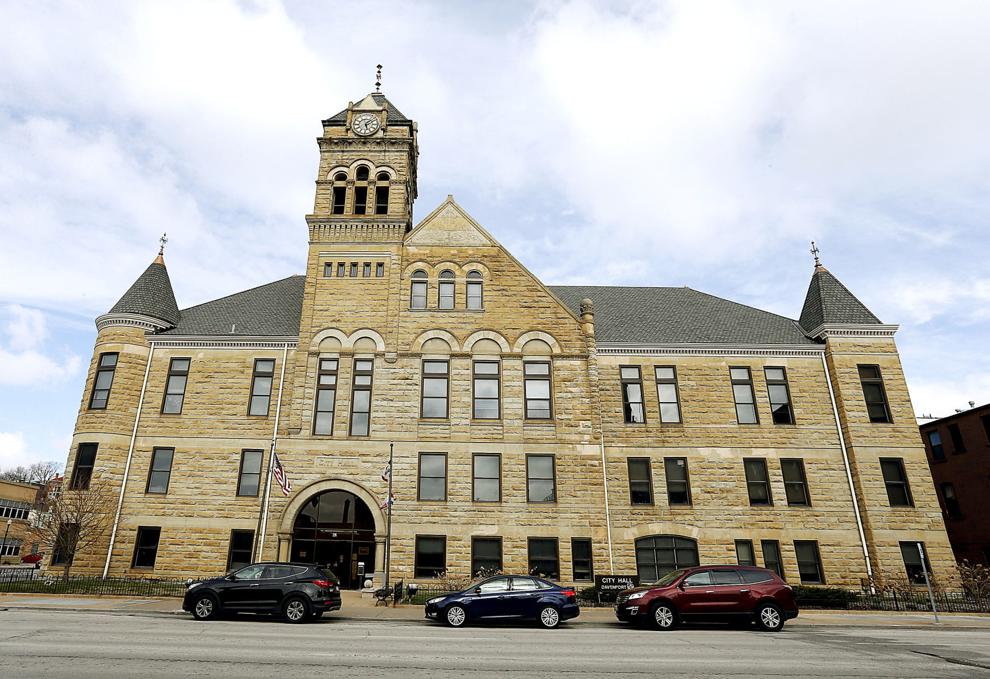 Davenport residents will have a chance to meet and hear from the six candidates vying to fill the open 3rd Ward seat during a forum tonight at Friendly House, 1221 Myrtle St.
The forum begins at 7 p.m. and is hosted by concerned citizens and neighbors of the 3rd Ward. The forum will last until 8:15 p.m.
Those running for the 3rd Ward are Andrew Arnold, Barry Donald, Joe Heinrichs, Marion Meginnis, Becky Peters and Carlton Wills. Read more.