A good Monday to all. Summer returns with near-record temps for the region. It also brings winds and low relative humidity which will result in an elevated fire danger today.
Here are the weather details from the National Weather Service.
1. A high near 90 degrees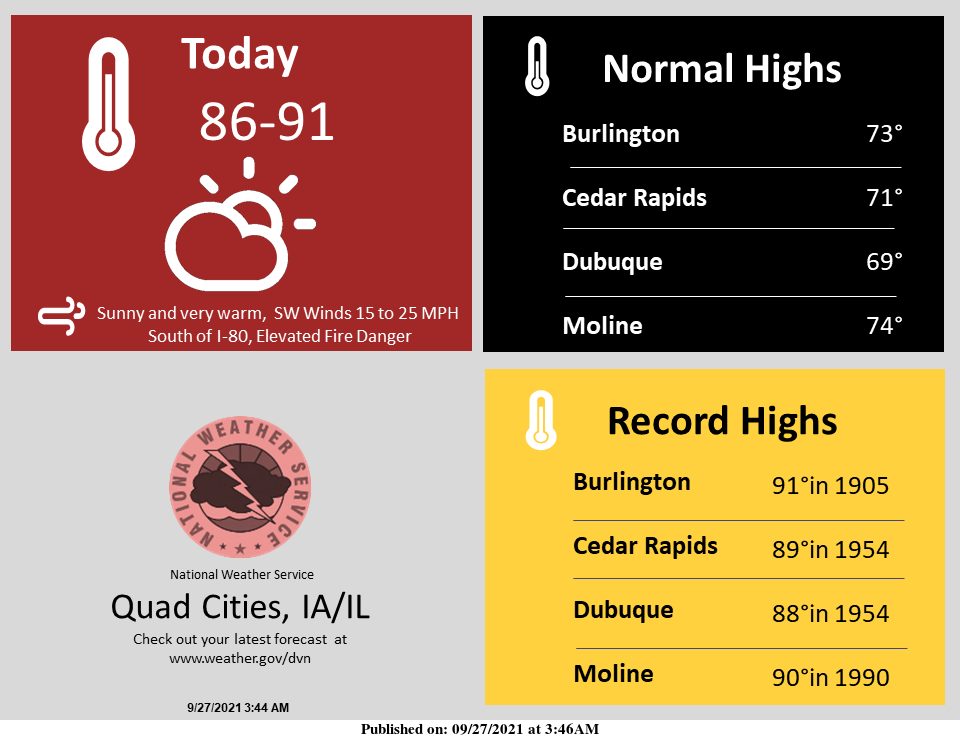 Today will be sunny with a high near 90 degrees and a low around 57 degrees. West winds between 10 to 15 mph will produce gusts as high as 20 mph.
Tuesday will be sunny with a high near 85 degrees and a low around 59 degrees.
2. Bridge work begins today on Illinois 92 in Andalusia
The Illinois Department of Transportation reports that weather permitting, work to replace expansion joints on the Illinois 92 bridge over Hills Creek in Andalusia will begin today,
The bridge is located just east of 115th Street.
Drivers should be prepared to stop near the work zone as one lane of traffic will be maintained and controlled with signals and a barrier wall. The project is scheduled to be completed by mid-November.
Drivers can expect delays and should allow extra time for trips through this area.
3. How is police use of force tracked in the Quad-Cities? That depends on the department
Police use of force is a hot button issue nationally and in the Quad Cities, from officer involved shootings to deadly choke holds. But what is considered force, and whether or not it is regularly tracked, differs from one police department to the next.
In an effort to compare use of force data in the Quad Cities, the Quad City Times and Dispatch-Argus submitted public records requests to the five main Quad Cities police departments (Davenport, Bettendorf, Rock Island, Moline, East Moline) and to the Scott and Rock Island County sheriff's departments. The requests asked for data showing how many times force had been used in the last five and half years (from January 2016 through the end of June 2021).
The data received from the various departments was inconsistent. There isn't a universal policy in the U.S., or even state to state, that defines what kinds of force should be tracked, or even if departments should keep records of use of force, so what information was available varied. Read more.
4. Driver injured in Davenport crash
The driver of a Pontiac Grand Prix suffered what Davenport Police said are non-life-threatening injuries when her vehicle slammed into a van and a parked SUV on Saturday.
The crash occurred at 6:43 p.m. in the 700 block of Gaines Street.
Police said the Grand Prix was southbound on Gaines Street and traveling at a high rate of speed as it went down the hill. Skid marks could be seen trailing from the back end of the crashed Grand Prix back up the hill.
The Grand Prix struck a Chevrolet Cobra Van in the rear, lifting the rear of the van up, which then came to rest on the back of the Grand Prix. The front of the Grand Prix then struck the parked Chevrolet Tahoe, which rolled forward and struck the back of a parked Toyota Highlander.
The driver of the Grand Prix, Xenobia Shrress Nunn, 31, was taken to Genesis Medical Center East, Davenport, for treatment.
Nunn was then booked into the Scott County Jail on charges of reckless driving, driving without a license and driving without insurance. She also had an arrest warrant out of Rock Island County.
She was being held Sunday morning in the Scott County Jail on bonds totaling $5,900, cash or surety.
Davenport Police continue to investigate the crash.
5. As manufacturers automate, employees must adapt or move on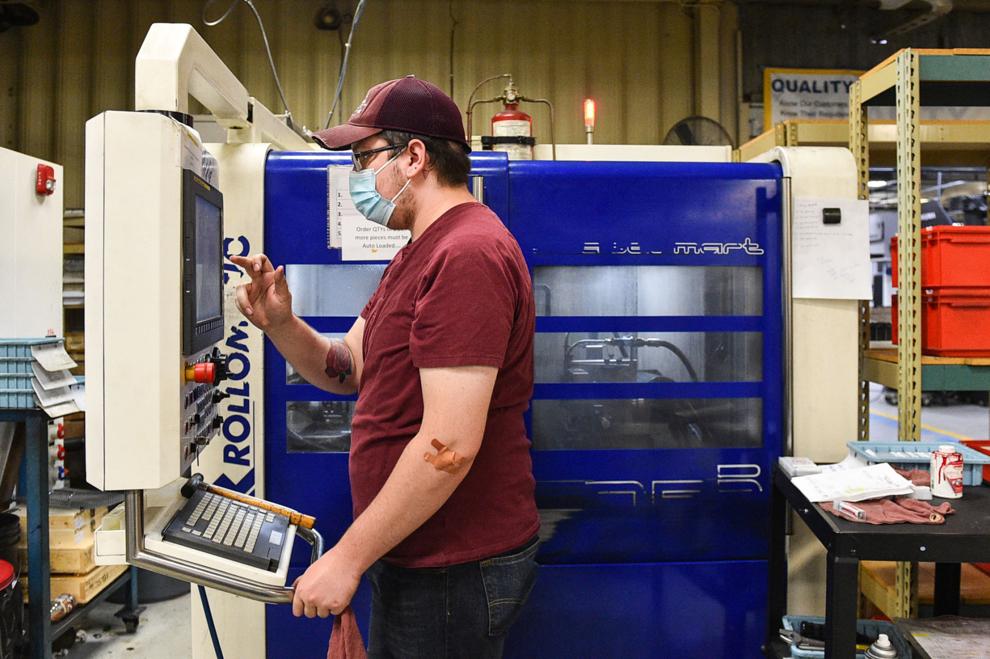 During the 1980s, Dave La Frenz saw his entire career shift with automation.
La Frenz, now owner of LaFrenz Pattern Company, was working in manufacturing when the introduction of machines changed how goods were produced.
"I've kind of grown with it," La Frenz said. "When I was learning, we were all learning."
Although the machines increased output by three times more than manual labor, according to La Frenz, it reduced the number of employees by around 50%. When La Frenz started his own business 11 years ago, he used automation from the start.
Modern manufacturing technology has increased production efficiency because of years of innovation. In some cases, it eliminates the need for basic manual labor. But it has increased demand for workers trained to manage and repair industrial technology. Read more.
6. Construction begins on Grand Illinois Trail in East Moline, Silvis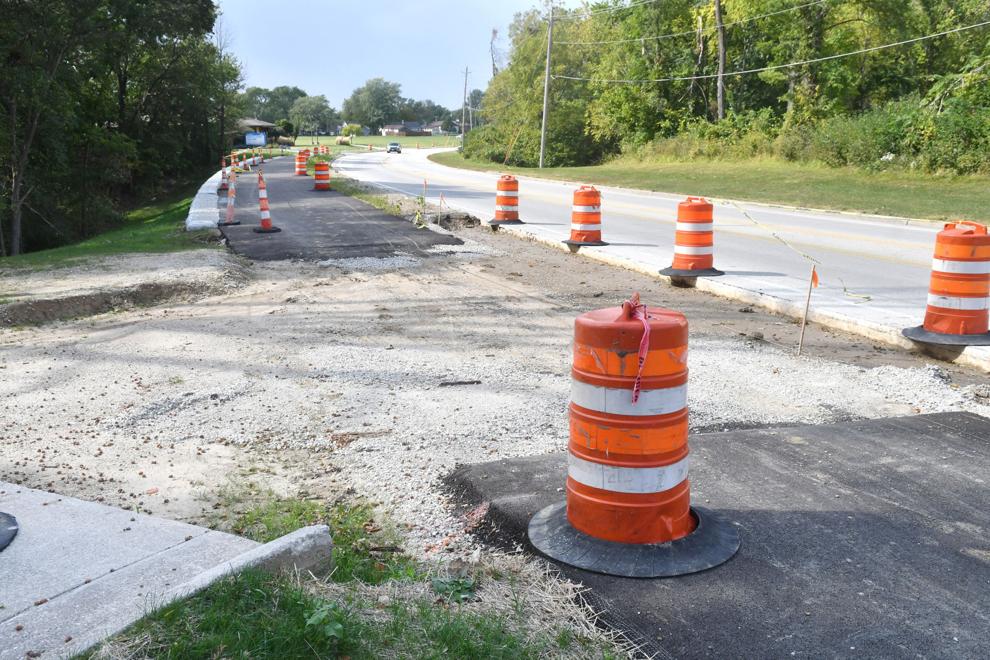 Construction is underway on a multi-use trail connection in East Moline and Silvis that has been more than a decade in the making.
The $4 million project creates a network of mostly off-road multi-use paths that city officials hope will be the first segment of a mostly off-road connection to state and national bike trail arteries.
The path under construction extends East Moline's Beacon Harbor Parkway Trail, a branch off the Great River Trail along the Mississippi River, to 10th Street in Silvis. That includes about 2.4 miles of new paved off-street path in East Moline and Silvis and about 0.56 miles of on-street bike lane. That doesn't include the about 0.8 miles of existing Beacon Parkway and Great River Trail path in the plans. Read more.
Trending stories
Today's top videos
Today's photo galleries