A good Thursday. Gusty winds and falling temps go hand in hand with the turn of the season. And Mother Nature did not disappoint.
Here are the weather details from the National Weather Service.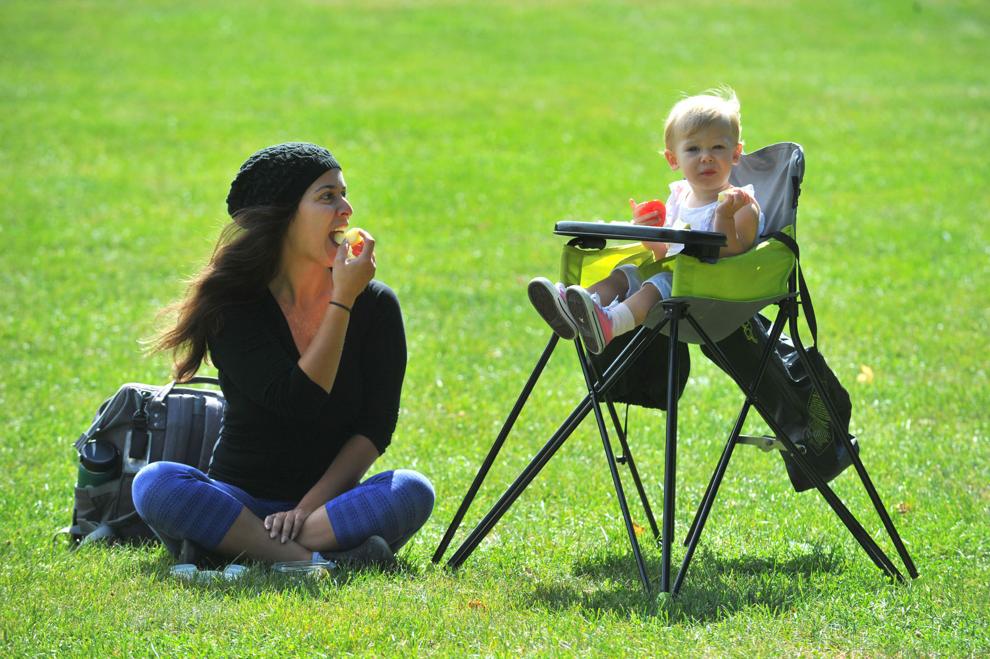 Today will be sunny with a high near 72 degrees. Northwest winds between 5 to 10 mph will gust as high as 20 mph.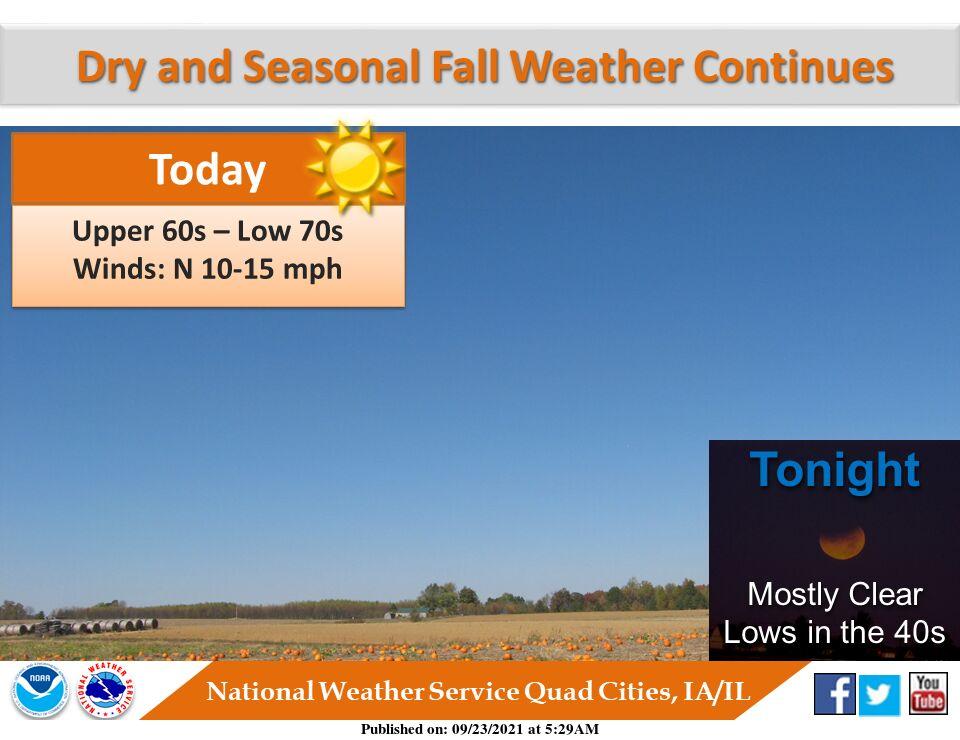 Tonight will be clear with a low around 50 degrees.
Friday brings a 20% chance of showers after 1 p.m. There will be increasing clouds with a high near 80 degrees. Southwest winds between 5 to 10 mph will increase to 15 to 20 mph in the afternoon. Winds could gust as high as 30 mph.
Friday night there is a 20% chance of showers before 1 a.m. Skies will be mostly cloudy during the early evening then gradual clearing with a low around 47 degrees. Northwest winds between 5 to 10 mph will gust as high as 20 mph.
• Carbon Cliff to replace 2 hydrants, residents may experience low water pressure: The Village of Carbon Cliff will be replacing two fire hydrants downtown today and Friday. Residents in the area of 1st Avenue between State Street and 2nd Street may experience periods of low water pressure or no water at all. This is only temporary and will be restored by the end of day each day. There also may be a slight discoloration in the water, but if one runs the faucet for a few minutes, the water will clear.
2. Andalusia man is first patient in Iowa to get bi-lateral lung transplant after COVID destroyed his lungs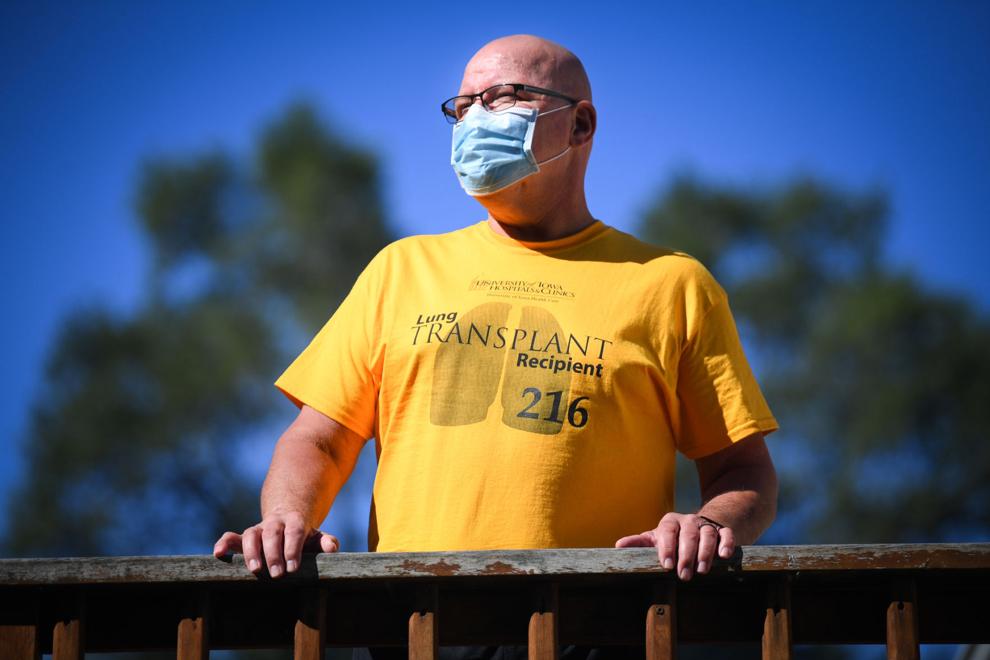 The scar runs across his chest like a pale horizon. Behind the scar, Randy McIntyre's new lungs draw breath that the ones he was born with could not sustain.
On May 5, a stranger's bequest spared Randy's life. The Andalusia man became the first in Iowa to receive a double lung transplant after COVID-19 destroyed his respiratory function.
He wants very much to one day know the name of his donor. But that will have to wait.
For now, the 59-year-old is adjusting to his new life — his early retirement, daily injections and pills, restrictions on what he can do and re-adjusting to life at home after five months in a hospital bed. Read more.
3. Population loss in Rock Island remains a challenge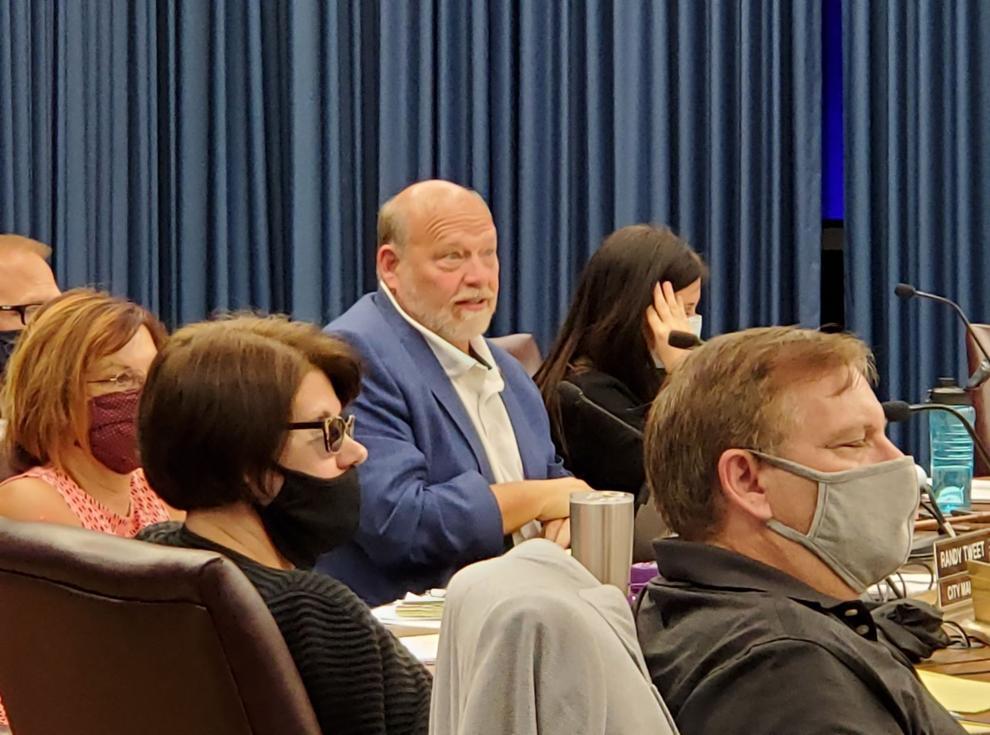 Population loss in Rock Island remains an ongoing challenge, affecting the economy, housing and employment. 
Rock Island city council members met this week for a planning session to conduct an analysis of strengths, weaknesses, opportunities and threats to the city, naming the loss of residents and difficulty in filling city positions as some of the city's weaknesses. The city's population dropped to about 39,000 residents in 2010 and by 2020, the number of residents had declined to fewer than 37,000. Read more.
4. Two dozen candidates run for Iowa Quad-Cities school board

Two dozen candidates are running for open seats on the boards of the Iowa Quad-Cities four school districts.
The regular school board elections in Scott County are Nov. 2.
The most candidates, eight, are running for three open seats on the Bettendorf Community School District's board, according to the Scott County Auditor's website. Six are competing for three open seats in the North Scott Community School District and four are running for three open seats in the Davenport Community School district.
In the Pleasant Valley Community School District, there are three open districts and each is contested. Two of the races involve an incumbent and a challenger, and the third is between two new candidates. Check out who is running.
5. Davenport man arrested for selling meth to undercover MEG agent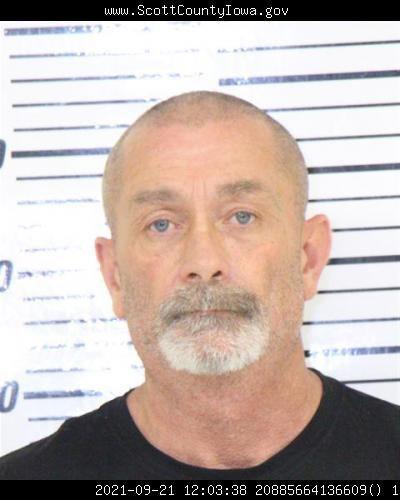 Scott County Sheriff's deputies arrested a Davenport man Tuesday for allegedly selling more than 7 grams of meth to an undercover agent with the Quad-City Metropolitan Enforcement Group in June.
Ronald Laverne Hawk, 53, is charged in Scott County District Court with one count of possession with the intent to deliver more than 5 grams of methamphetamine. The charge is a Class B felony under Iowa law that carries a prison sentence of 25 years. Read more.
Today's top videos
Today's photo galleries
High school photos from 10 years ago this week.