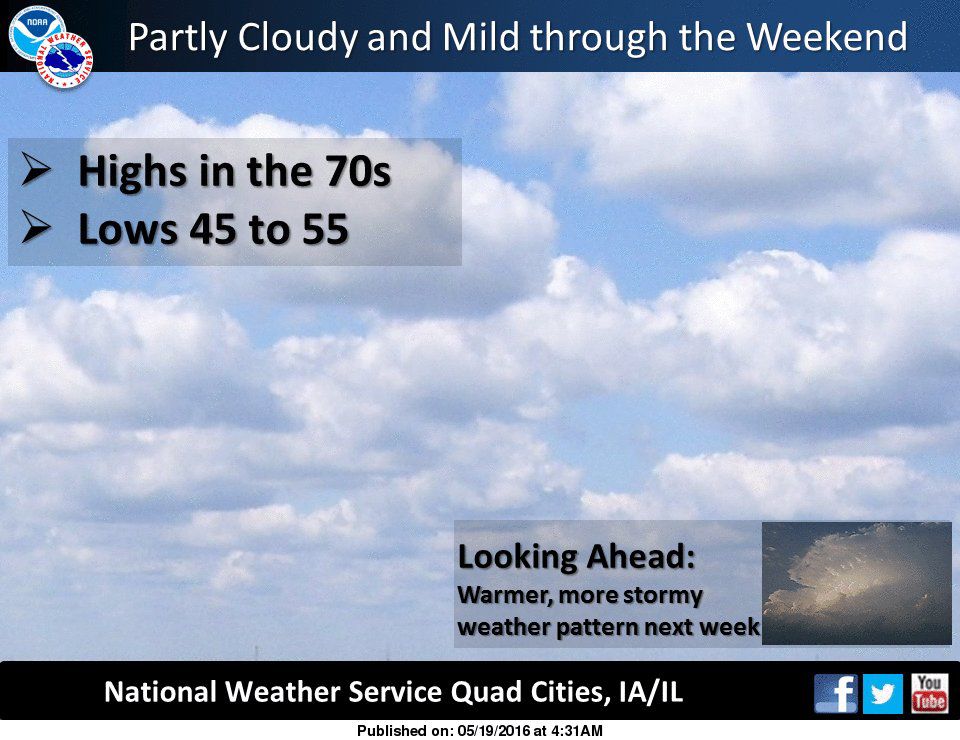 1. A rain-free weekend shaping up
A good Thursday to all. Nice today, nicer tomorrow and really nice for the weekend. Who could ask for anything more?
Here's the forecast from the National Weather Service.
We'll see increasing clouds today with a high near 72 degrees and a low around 48 degrees.
Friday will be mostly sunny with a high near 72 degrees and a low around  49 degrees.
For the weekend, look for sunny skies and temps in the mid- to upper-70s.
Did someone mention rain? No they didn't.
2. Amanda's Picks for the weekend
What are you doing this weekend? There's a variety of choices out there in the Q-C from which to choose. Read Entertainment reporter Amanda Hancock's picks.
3. This may sound trivial, but ...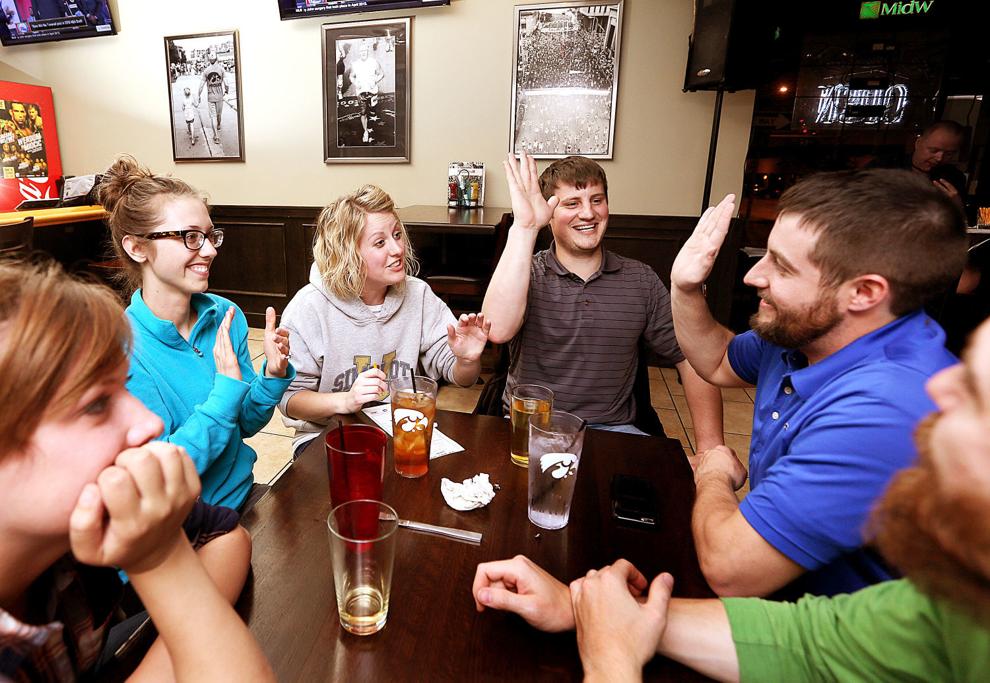 Trivia nights are the answer for your next night out. Like other niche-forms of fun, the trivia trend has slowly trickled into the Quad-Cities. Entertainment reporter Amanda Hancock has the details. 
4. 41 apartments land in Village of East Davenport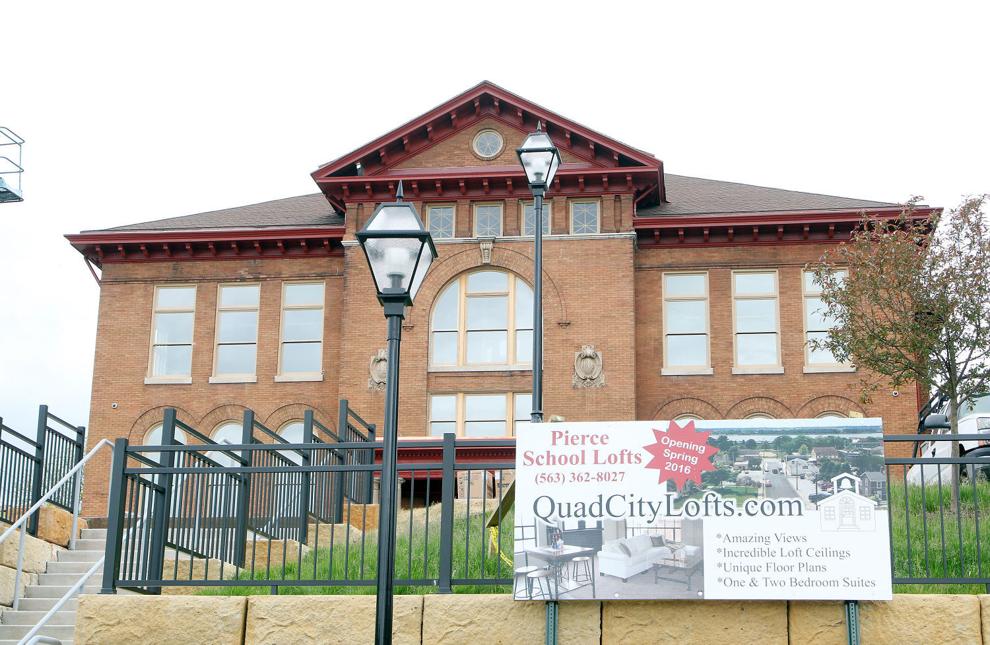 Historic Pierce School in the Village of East Davenport is just about ready to reopen as 41 apartments. Read more from reporter Alma Gaul. 
5. Davenport natives get the band back together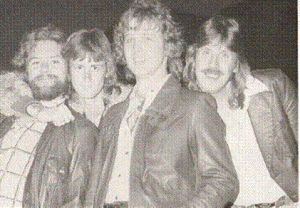 Davenport band "reunites" after 40 years thanks to modern technology.  Read the story from Amanda Hancock.
6. Ferris wheel complete with ADA gondola is running again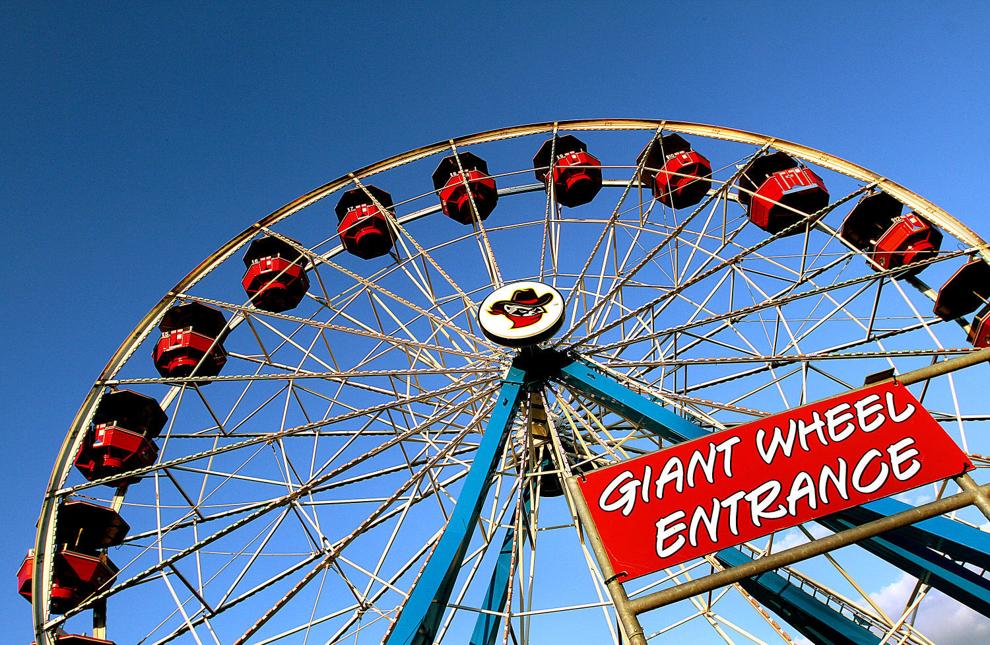 The Ferris wheel at Modern Woodmen Park on the Davenport riverfront is spinning again for the first time in months. Damage caused by strong winds in February had delayed the opening of the ride. Read more.