A good Friday to all. Changing weather is on tap for the Quad-Cities. Say goodbye to those sunny skies and 50-plus degree temps and hello to wind, rain and snow. Yes, even snow. How much will depend where you live. Here's the latest from the National Weather Service.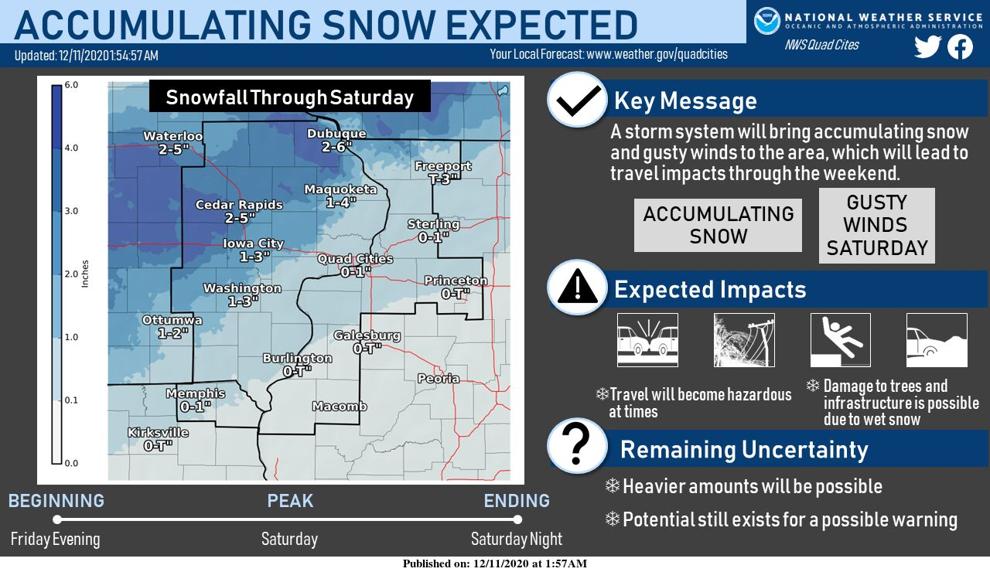 Look for rain today after 10 a.m. The high temperature will be near 42 degrees. Northeast winds between 10 to 15 mph will gust as high as 30 mph. The chance of precipitation is 100% with new precipitation amounts between a half and three quarters of an inch possible.
Tonight will be breezy with rain. The overnight low will be around 34 degrees. Northeast winds between 15 to 20 mph will gust as high as 30 mph. The chance of precipitation is 100% with new precipitation amounts between a quarter and half of an inch possible.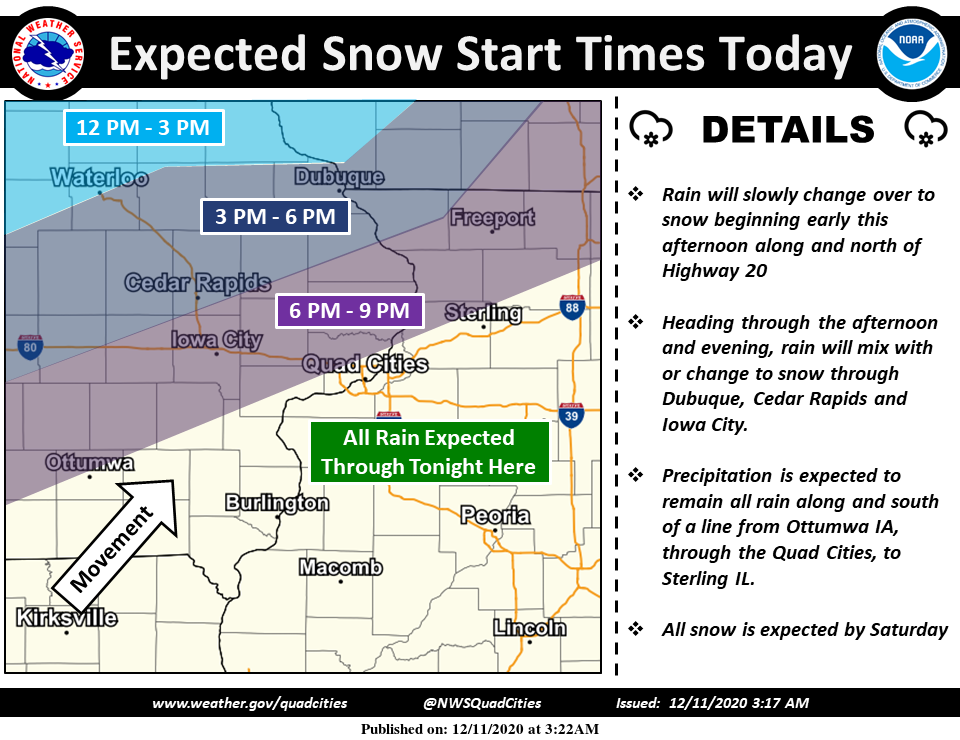 Saturday rain and snow is likely before 5 p.m., then a chance of snow. The high will be near 37 degrees. North winds around 15 mph will gust as high as 25 mph. The chance of precipitation is 90%. New snow accumulation of less than a half inch is possible.
Saturday night will be mostly cloudy with a low around 23 degrees.
Sunday will be partly sunny with a high near 34 degrees and a low around 21 degrees.
2. Want to live in the 'Twinkie factory'? By 2022, the former Hostess plant will be luxury apartments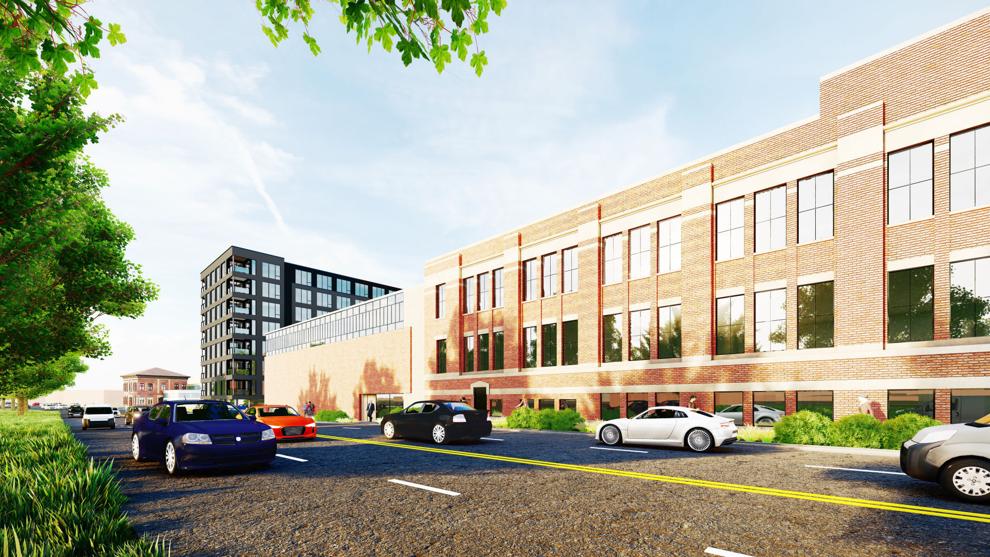 The downtown housing market has changed since builder Dan Dolan bought the old Wonder Bread plant in Davenport seven years ago.
Plans for the nearly block-long bakery and warehouse now are changing too.
A previous emphasis on turning vacant downtown buildings into warehouse-chic apartments for millennials now is evolving, Dolan said, into a demand from an older demographic — empty nesters.
Dolan and his family are partnering with developer Frank Levy and his family. Levy's company, Newbury Living, which built the Bridges Lofts in Bettendorf, among other Quad-City and Des Moines-area projects. The partners plan to transform the so-called Twinkie Factory into higher-rent luxury apartments, dubbed Continental Lofts & Tower (after Continental Baking Co.). Read more.
3. Snapping into place: Jigsaw puzzles provide fun to people stuck at home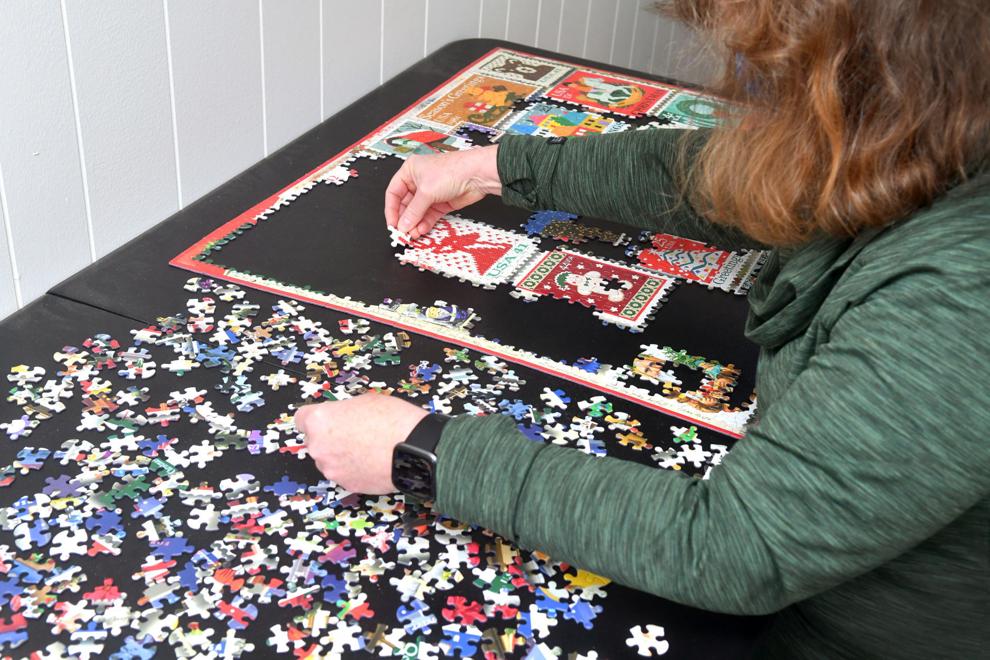 People stuck at home because of the COVID-19 pandemic and looking for interesting things to do have, in many cases, turned to jigsaw puzzles, both nationally and in the Quad-Cities.
"Year-to-date, we've sold five-and-a-half times more puzzles than in the last several years," Amy Trimble, owner of WaterMark Corners, a gifts and stationary store in Moline, said in an email. "Jigsaw puzzles have been a huge seller for us this year. Read more.
4. First doses of vaccine should arrive in the Quad-Cities next week
Health officials from in and around the Quad-Cities delivered news Thursday of the deaths of 13 people linked to COVID-19.
Rock Island County reported five deaths, Scott County reported five and Henry County reported three.
But there is better news on the horizon. Pfizer and Moderna vaccines, considered to be the best hope for mitigating the spread of COVID-19, are scheduled to arrive in Scott and Rock Island counties next week. Read more.
5. Davenport police say investigation into Breasia's disappearance continues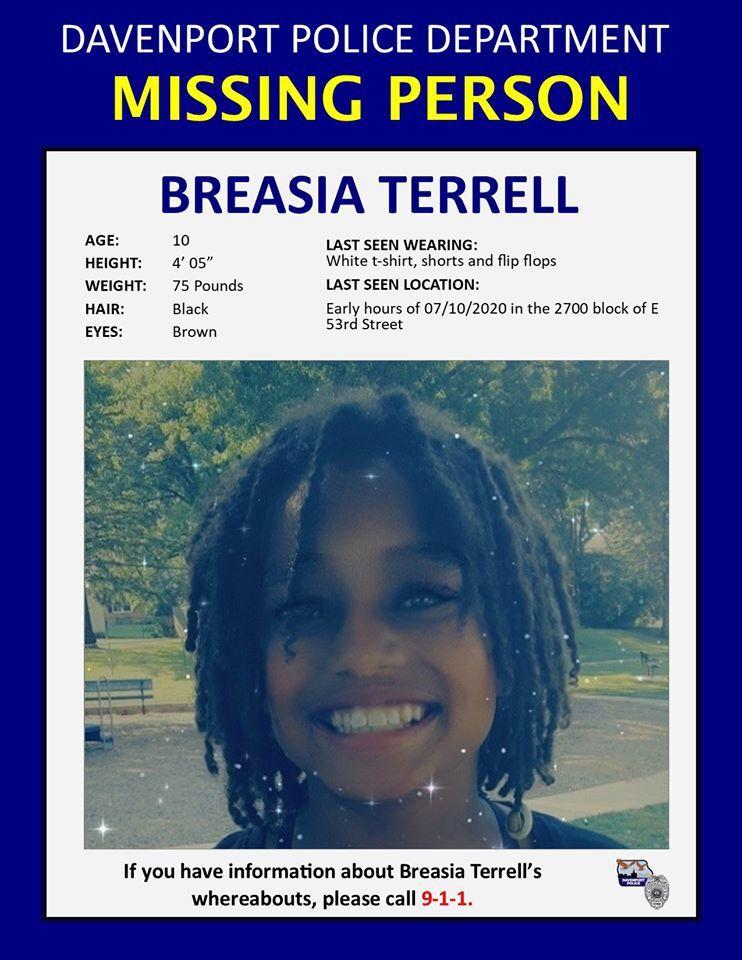 The Davenport Police Department is reminding the public of the investigation into the disappearance of Breasia Terrell. The 10-year-old went missing late July 9 or in the early morning hours of July 10.
"We want the community to know this case remains a priority for our investigators and we continue to aggressively investigate Breasia's disappearance," Davenport Police Assistant Chief Jeff Bladel said. "All leads we have received have been thoroughly investigated."
Three Davenport police investigators and one supervisor are assigned to the case, along with a pair of agents from the Federal Bureau of Investigation. Those investigators have followed-up on 170 tips, conducted hundreds of interviews, and served "over 60" search warrants related to Breasia's disappearance. Read more.