A good Thursday to all. Scattered showers are possible this morning. Here are the weather details from the National Weather Service.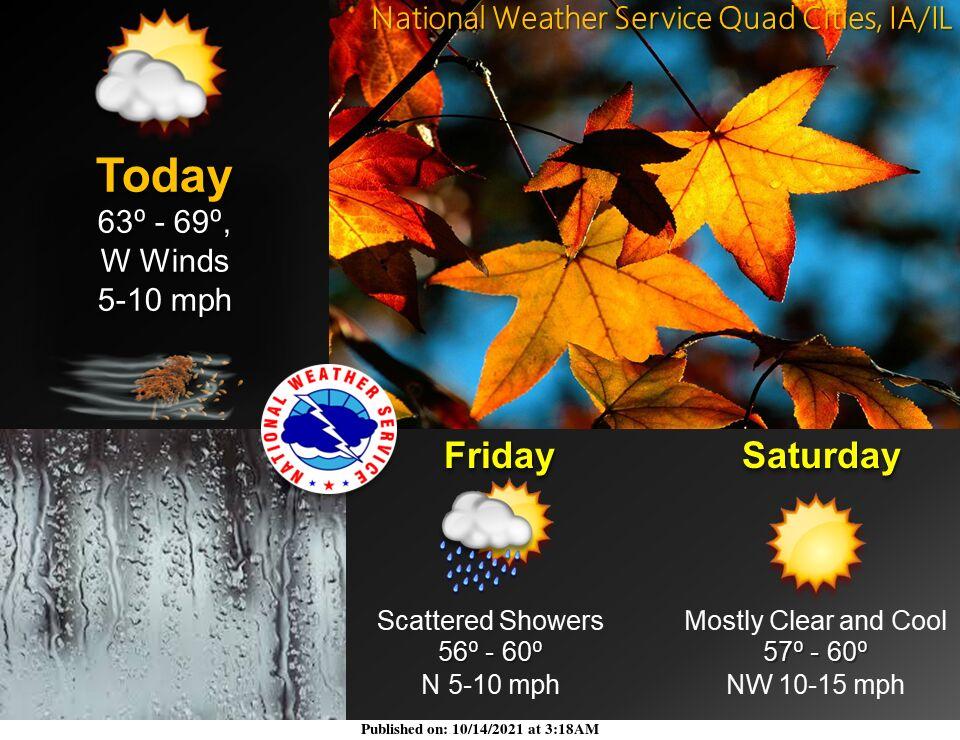 There's a 20% chance of showers before 8 a.m., today. It will be cloudy through mid-morning then gradually clear with a high near 69 degrees.
Tonight there's a 20% chance of showers after 4 a.m. Skies will be mostly clear with a low around 47 degrees.
Friday there's a 40% chance of showers after 10 a.m. Skies will be mostly cloudy with a high near 59 degrees and a low around 42 degrees.
2. Deere workers walk out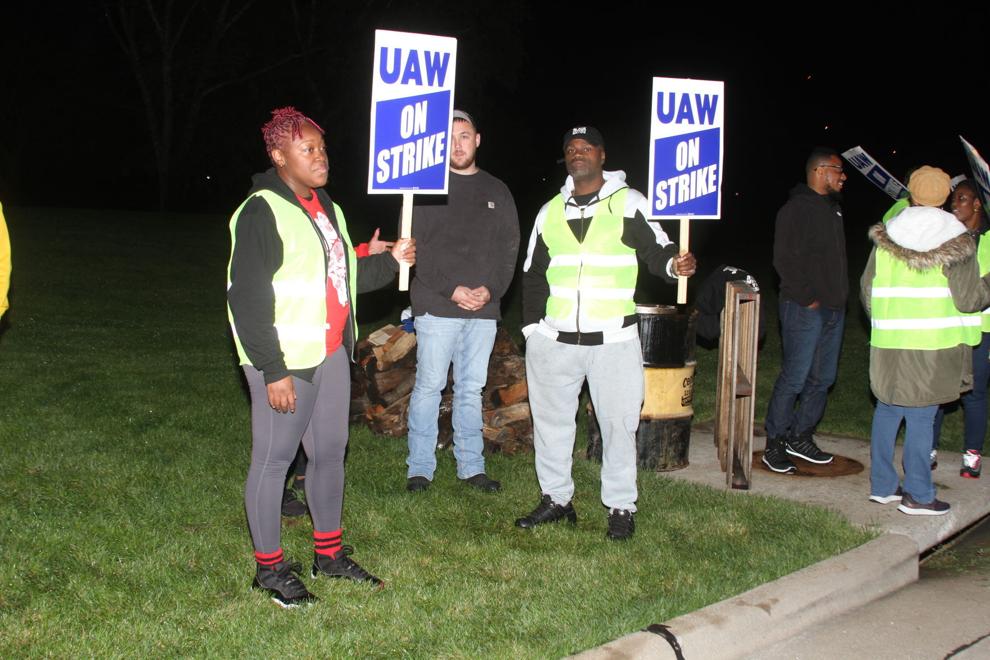 Deere & Co. workers are officially on strike.
According to the local 281 United Automobile, Aerospace and Agricultural Implement Workers of America's (UAW) Facebook page, union representatives did not come to a tentative agreement with Deere by the hard strike deadline of 11:59 p.m. Wednesday.
Talks between UAW and Deere stalled just before a midnight deadline, while workers spent the day making picket signs and bracing for the first major strike by Deere workers since 1986.
At 11:53 p.m., the local 281 UAW Facebook page posted, "Effective 12 a.m. Local 281 is on strike. Please make sure to show up for your assigned picket duty."
Strikers began forming a picket line at Deere's production facility in Milan about 15 minutes after the deadline expired. Read more.
3. Another traffic pattern switch on I-74, other road work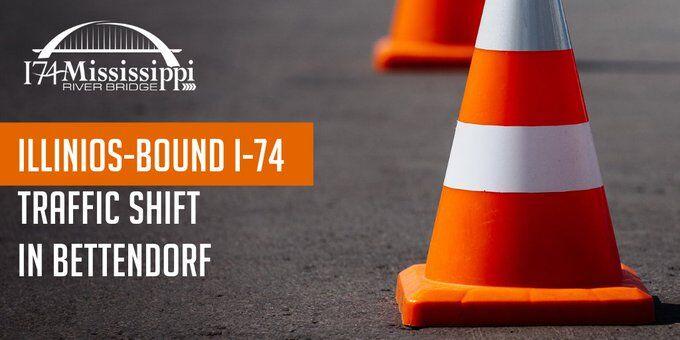 Tonight, weather permitting, a new traffic pattern will be installed on Illinois-bound I-74 in Bettendorf.
Traffic will be shifted to the completed lanes near the last Iowa exit (Exit 4). The off-ramp will remain open.
In early November, the plan is to open the new off-ramp to Grant Street in Bettendorf. The new Grant Street ramp will replace the old ramp at Kimberly Road.
• Government Bridge closure on Saturday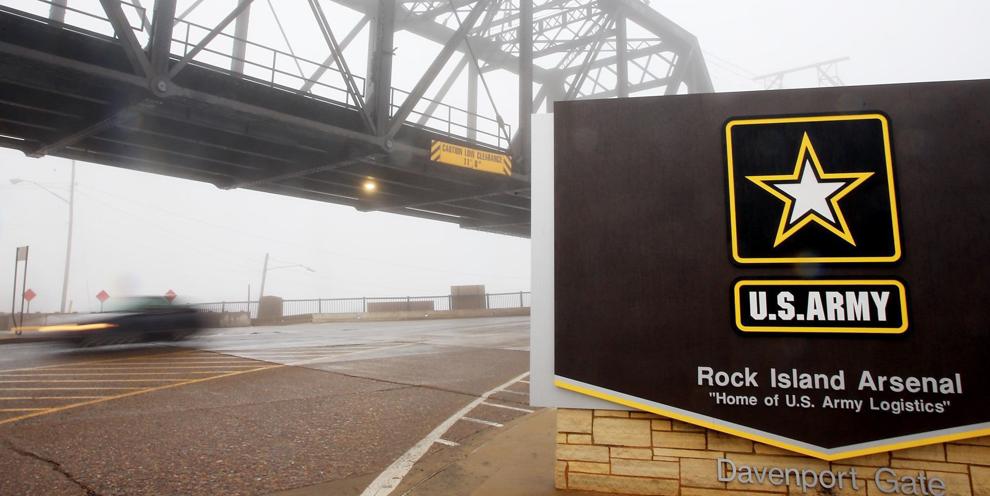 The Government Bridge across the Mississippi River will be closed to vehicular and pedestrian traffic from 6 a.m. to 6 p.m., Saturday, for bridge washing and sealing.
• Lane closure in Scott County
Northbound Y48 (110th Avenue) in Scott County will be closed from 7 a.m. to 7 p.m., Sunday, and Monday from 7 a.m. to 7 p.m. The closure will be between U.S. 61 and Chapel Hill Road. A detour route will be signed on Chapel Hill and Utah Avenue.
The southbound lane of Y48 will remain open to traffic.
4. Eldridge police officer resigned of own volition before being arrested for sexual assault, police chief said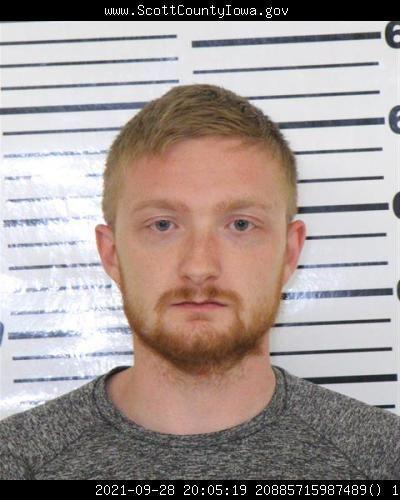 A former Eldridge police officer, arrested in September for sexual abuse of a minor, resigned the night before he was arrested. He wasn't asked to resign, but did so of his own accord, according to the police chief.
Eldridge Police Chief Joseph Sisler said he was called to Denoyer's residence in Davenport on Monday, September 27. Denoyer gave Sisler a verbal resignation. Sisler then typed up a written resignation letter which Denoyer signed the next morning at the Eldridge Police Department.
Sometime on the 27th or the 28th, an investigation was started by the Iowa Division of Criminal Investigation, according to special investigator Richard Rahn. Denoyer was arrested by the DCI on the evening of the 28th for allegedly sexually assaulting a 14-year-old girl while on duty on May 1.
Denoyer is charged with third-degree sexual abuse, allegedly sexually assaulting a 14-year-old girl while on duty on May 1. The Class C felony carries a prison sentence of 10 years. Read more. 
5. Masking debate creates rifts in Pleasant Valley schools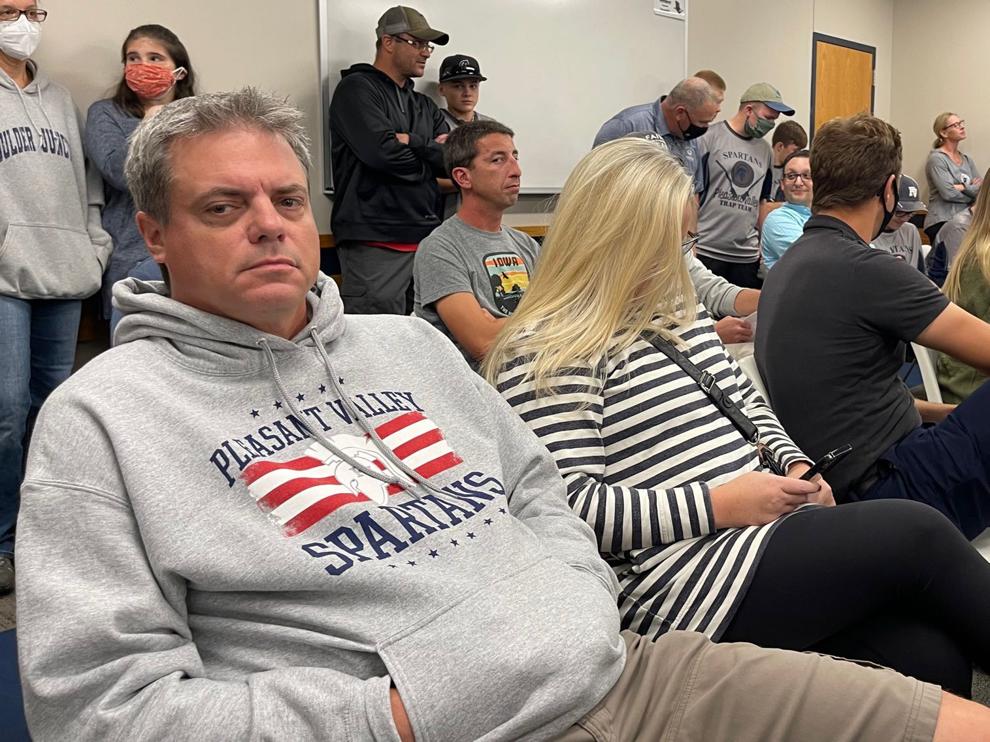 A sloppy, big-drop rain ceased just before 5 p.m. Monday — but dark clouds still hung over most of Scott County, including the Pleasant Valley Schools administrative office building.
A school board meeting was slated to start in roughly an hour and the issue of approving a federal mandate requiring masks for all students riding school buses was on the agenda.
Pleasant Valley's divide over masks intensified back in May when the board voted to keep students in masks for the remainder of the 2020-2021 school year. That decision was met with varying degrees of dissent and outrage from parents who wanted students to choose whether to mask.
A group called PV Breathe Freely formed as the masking issue rekindled before the start of the 2021-2022 school year.
After the passage of a federal mandate requiring all students on school buses wear masks to mitigate the spread of COVID-19, the Pleasant Valley School Board took no action. It tabled the issue during September's meeting and — after hearing from parents about the issue — tabled it again at Monday's meeting. Read more.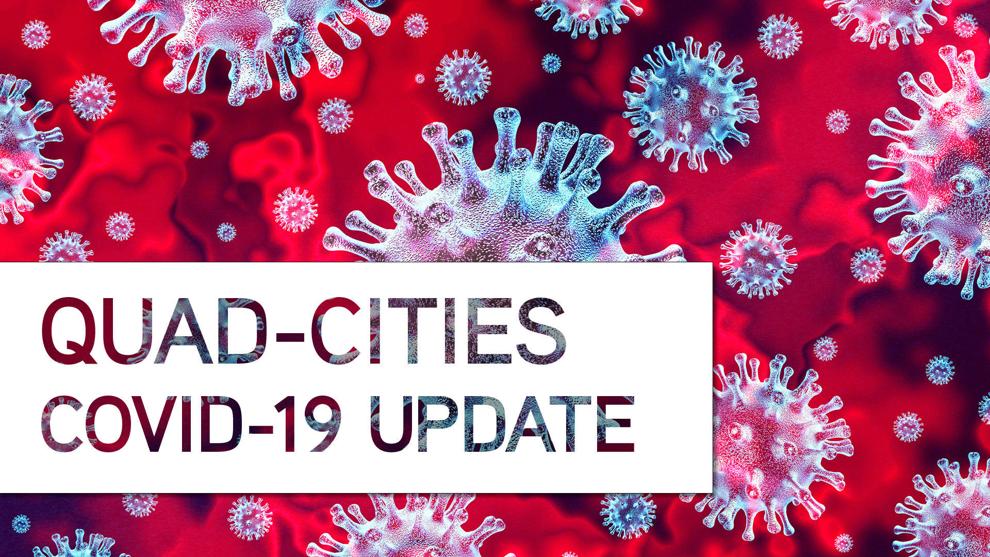 Today's photo galleries
Gallery: The Project of the Quad Cities "A Spooky, Queer Mixer" at Rozz-Tox