A good Tuesday to all. Did you have a bang up Fourth of July weekend? Those warm and humid conditions that hung over the Quad-City region Monday will continue to hang around today.
Afternoon heat-index readings will reach the low to mid 90s.
Here's the latest from the National Weather Service.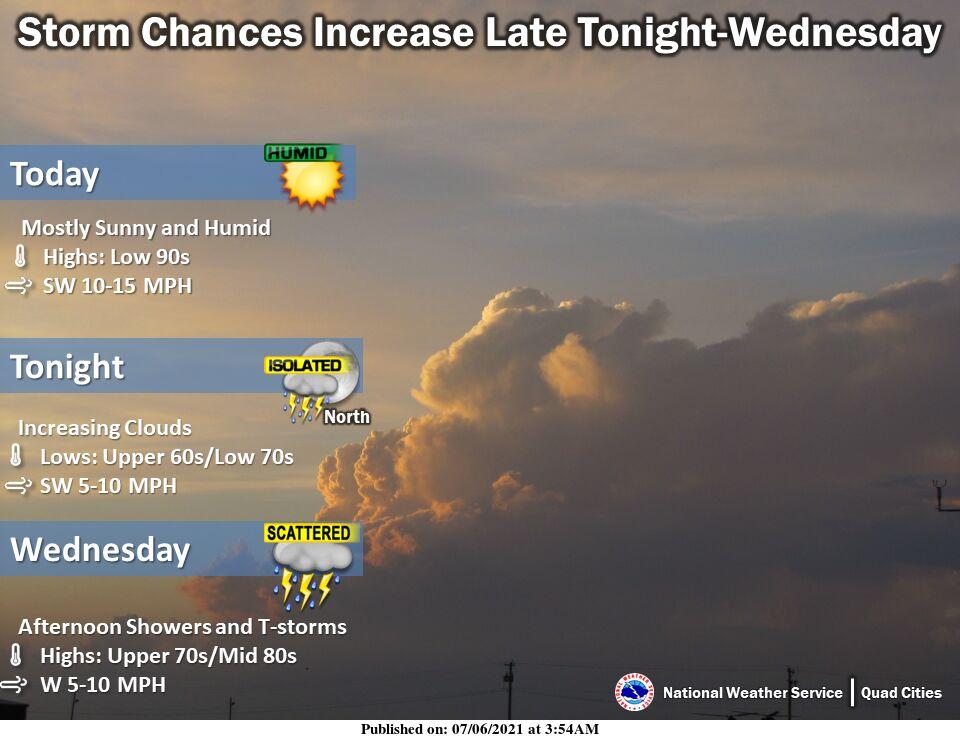 Today will be sunny and humid with a high near 92 degrees and a low around 71 degrees.
Showers and thunderstorms are likely Wednesday after 4 p.m. Skies will be mostly cloudy with a high near 84 degrees. The chance of precipitation is 60% with new rainfall amounts between a tenth and quarter of an inch possible with higher amounts in thunderstorms.
Wednesday night: Showers and thunderstorms are likely before 7 p.m. Skies will be mostly cloudy with a low around 63 degrees. The chance of precipitation is 60% with new rainfall amounts of less than a tenth of an inch possible with higher amounts in thunderstorms.
2. Davenport road work update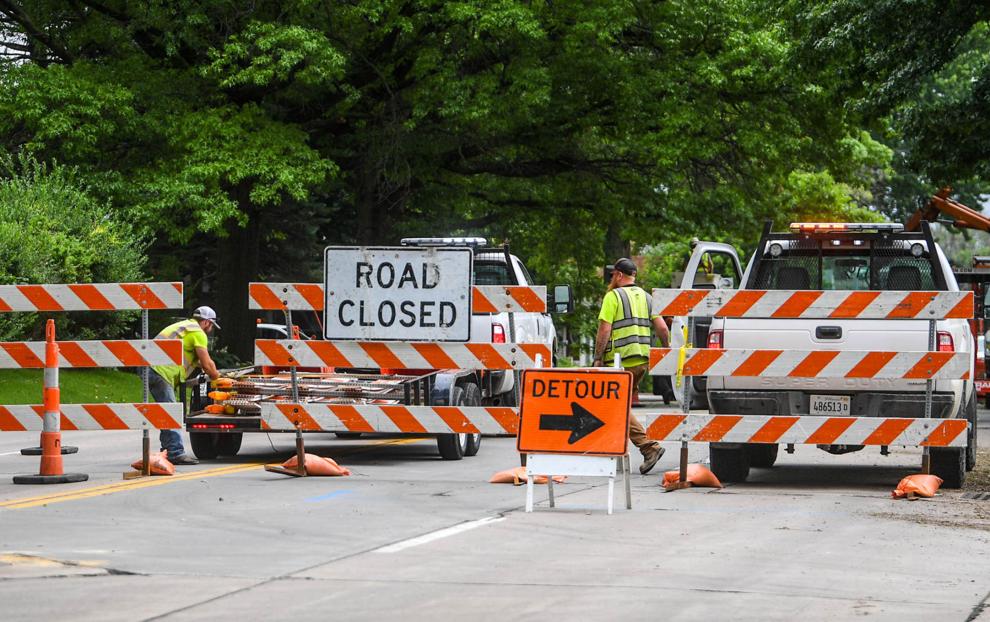 From the city of Davenport:
• Detours remain in place for the sinkholes on East Locust Street. Don't expect them to be fixed until mid-July.
• Also, reconstruction of Marquette Street between 5th and 12th streets begins today. Work includes concrete removal and replacement, storm water and intersection sidewalk updates, and signal improvements. Initially, construction activities will provide room for two-way travel. Later phases will require changing traffic control. The project is expected to be completed by late November.
• Reconstruction at W. 43rd Street and Elsie Avenue begins today. Work will be performed in phases and with a full closure of 43rd Street between Michigan and Elsie avenues for the project's duration. Initially, Elsie will be closed at 43rd Street and just south of Elsie Avenue for about three weeks for adjacent reconstruction.
Once completed, Elsie will reopen and then close Michigan Avenue at W. 43rd Street for about three weeks for adjacent reconstruction. Work is estimated to be completed by mid-to-late August.
• Division Street will be closed between 13th and 15th streets beginning Thursday through July 16 for sewer repairs.
• Northbound Marquette will be closed between 2nd and 3rd streets beginning Wednesday through July 21 for core boring.
• Harrison Street will be down to two lanes between Rusholme and Lombard streets beginning Wednesday through July 21 for gas service repairs.
• Bridge Avenue will be closed today between E. Locust and E. Pleasant streets through Friday for utility abandonment.
3. Here's what you need to know heading to the JDC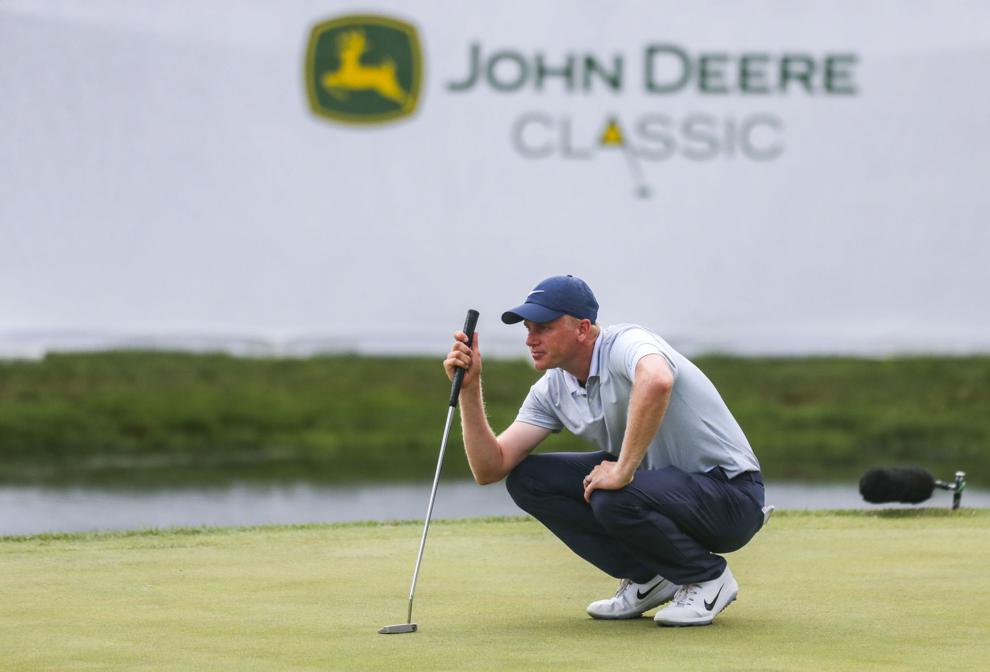 The excitement is building for the milestone John Deere Classic PGA Tour event. But before you head out to the TPC Deere Run facility in Silvis for the action at the 50th anniversary event of pro golf in the Quad-Cities, there are some things you need to know.
Because of the COVID-19 pandemic and the PGA Tour's response, a number of things will be different for the $6.2 million event. The golf, with Dylan Frittelli defending his 2019 title against 155 other golfers beginning on Thursday, will still be fantastic. However, there have been a number of changes in how the tournament will be staged.
4. "You're going to die today": Davenport woman tells of domestic abuse, recovery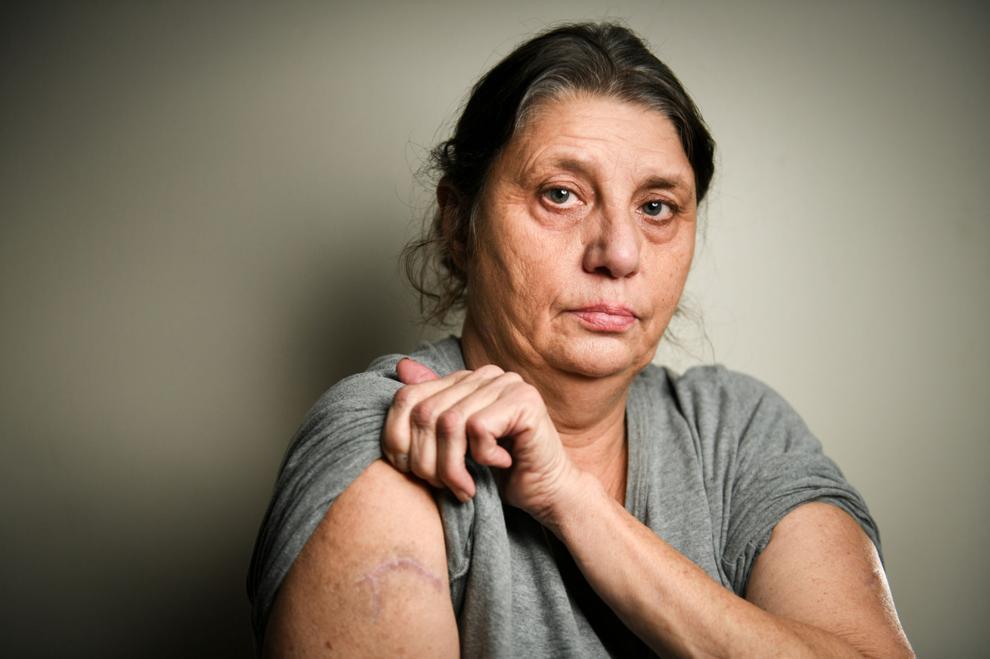 Shannon Songer closes her eyes. She travels back to the morning of Aug. 10, 2020.
Her ex-boyfriend is in the living room, sleeping off what he drank the night before. Shannon insists he should leave, and closes her bedroom door.
But the man who always said he loved her is at that door, demanding entrance. He sounds angry, so Shannon pushes her bed against the door, but a moment later it flies off its hinges, crashing onto the mattress. Shannon has seen this rage before and now she tries to reason, explain herself, hoping he will calm down.
He leaves and for a moment Shannon has hope. He is rummaging, maybe for her car keys? Then the raging man — the one she fell for on that almost-blind first date fours years ago — returns and raises a large knife he found in the kitchen. He strikes down, before she knows what's happening. Shannon feels the cold blade rip her neck, an inch or so from her throat. The knife tears away some flesh and something warm runs down her skin and under her shirt.
"You're going to die today, bitch," the ex-boyfriend says. Read more.
5. Rock Island firefighters called to extinguish bonfire out of control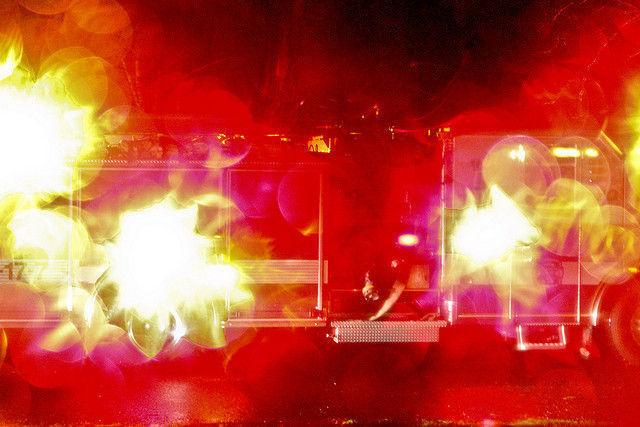 Firefighters had to be called Sunday night when a Fourth of July bonfire at a Rock Island residence grew out of control. 
The Rock Island Fire Department responded to a structure fire at 10:34 p.m. at 1628 28th St.
Battalion Chief Darren LeBeaux said firefighters were able to contain the fire and keep it from reaching the two-story home. 
"The fire was up near the side of the house, but it did not get into the house. It was on the side of the yard," LeBeaux said. "They used too much material to keep the fire going and it caught some other materials near the house on fire. I think the fire just got a little too big."
LeBeaux said there was no structural damage and no injuries reported.
According to the Rock Island County assessor's office, the home is owned by Mark Jackson. It is unclear whether he was present or involved in the fire.
Today's top videos
Today's photo galleries