A good Thursday to all. A series of winter storms will be moving through the region over the next few days bringing the threat of snow, sleet and freezing rain.
Winter Weather Advisories are in place for portions of eastern Iowa and northwest Illinois for a wintry mix this morning, then accumulating snow tonight through Friday.
According to a National Weather Service Hazardous Weather Outlook, "a large, slow-moving winter storm system will affect the area today and tonight. A wintry mix of sleet and freezing rain will be possible this morning over eastern Iowa and northwest Illinois, then light snow will develop over the entire area this afternoon and continue off and on through Friday.
"Snowfall totals through Friday of 2 to 4 inches are possible northwest of a line from Fairfield, Iowa to Galena, Illinois, with lighter amounts to the southeast.  
"Periods of light snow and possibly light freezing drizzle will continue Friday through Friday night. Additional snowfall is expected to be less than one inch in most areas.
"Snow will come to end Saturday morning as this storm systems exits to the east. Little if any additional accumulation is expected.
"Two storms systems will move across the area through Tuesday of next week. The first is Saturday night into Sunday and the second is Monday night into Tuesday. Both will bring chances for light snow to the area."
1. Rain, sleet and snow possible later today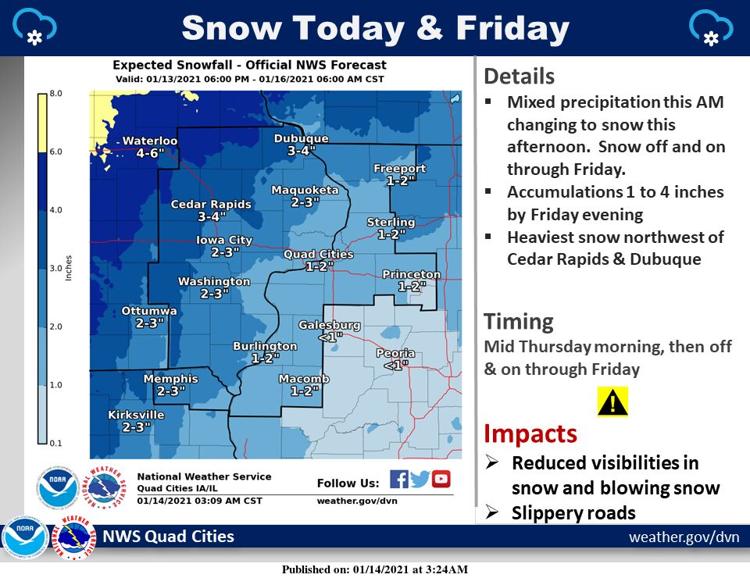 Look for rain and sleet before 2 p.m., rain possibly mixed with snow between 2 p.m. and 4 p.m., then snow likely after 4 p.m. Skies will be cloudy with a high near 37 degrees. Southeast winds between 5 to 15 mph will become west in the afternoon. Winds could gust as high as 25 mph. The chance of precipitation is 60% with little or no snow and sleet accumulation expected.
Tonight there's a chance of snow before 7 p.m., a chance of drizzle and snow between 7 p.m. and 8 p.m., then a chance of snow after 8 p.m. Skies will be cloudy with a low around 30 degrees. Southwest winds will gust as high as 20 mph. The chance of precipitation is 50% with new snow accumulation of around an inch possible.
Friday brings a 30% chance of snow after noon. Skies will be cloudy with a high near 34 degrees and a low around 28 degrees.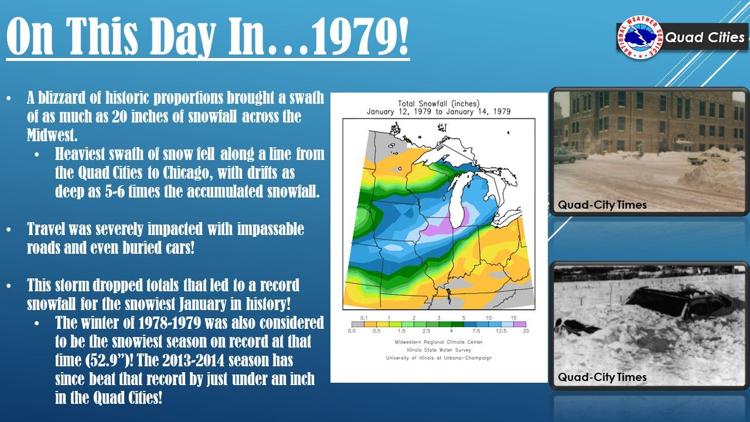 • Throwback Thursday: It wasn't fine in '79. Remember how the year started? It was not a good month for those who don't care for snow.
2. Trump impeached after siege
President Donald Trump was impeached by the U.S. House for a historic second time Wednesday, charged with "incitement of insurrection" over the deadly mob siege of the Capitol in a swift and stunning collapse of his final days in office.
With the Capitol secured by armed National Guard troops inside and out, the House voted 232-197 to impeach Trump. The proceedings moved at lightning speed, with lawmakers voting just one week after violent pro-Trump loyalists stormed the U.S. Capitol, egged on by the president's calls for them to "fight like hell" against the election results. Read more.
3. Iowa-Michigan State game postponed due to COVID-19 concerns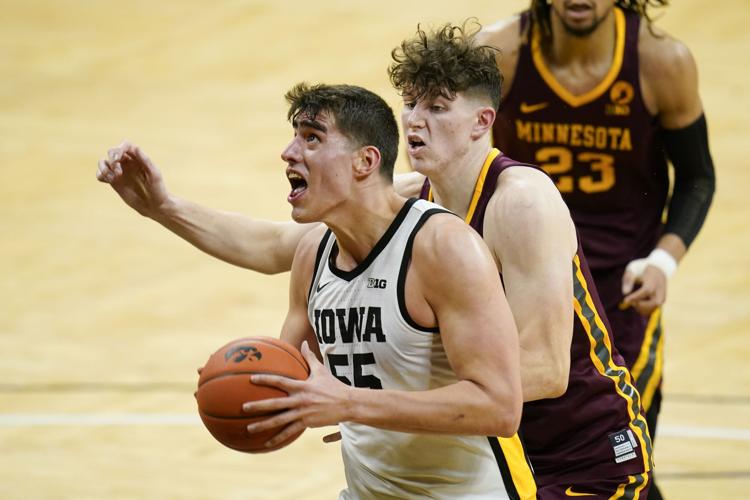 For the first time, the Iowa men's basketball team has had a game postponed due to COVID-19.
The No. 5-ranked Hawkeyes' game against Michigan State, scheduled for Thursday night at Carver-Hawkeye Arena, was called off Wednesday evening by mutual agreement of the two schools.
A press release from Iowa indicated the decision was made "out of an abundance of caution surrounding the health and safety of the participants.''
The two schools will work with the Big Ten to find a way to reschedule the contest.
It was reported earlier Wednesday that two Michigan State players — freshman Mady Sissoko and walk-on Steven Izzo, the son of head coach Tom Izzo — had tested positive for COVID-19 and would not be making the trip to Iowa City. Read more.
5. Authorities seek man who walked away from Davenport work release facility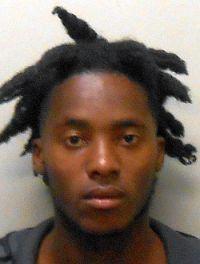 The Iowa Department of Corrections is looking for a man who failed to report back Tuesday night to a Davenport Work Release facility. 
Wanted is Darion Lemont Thomas. The 20-year-old Thomas is described as being 5 feet, 9 inches tall and weighing 140 pounds, according to a news release from the Iowa Department of Corrections. 
He was admitted to the work release facility on Sept. 30, 2020. 
Thomas was convicted of intimidation with a dangerous weapon and other crimes in Scott County. 
Anyone with information about Thomas' whereabouts should contact local police. 
6.  Icestravaganza, some laughs with Geoffrey Asmus, and more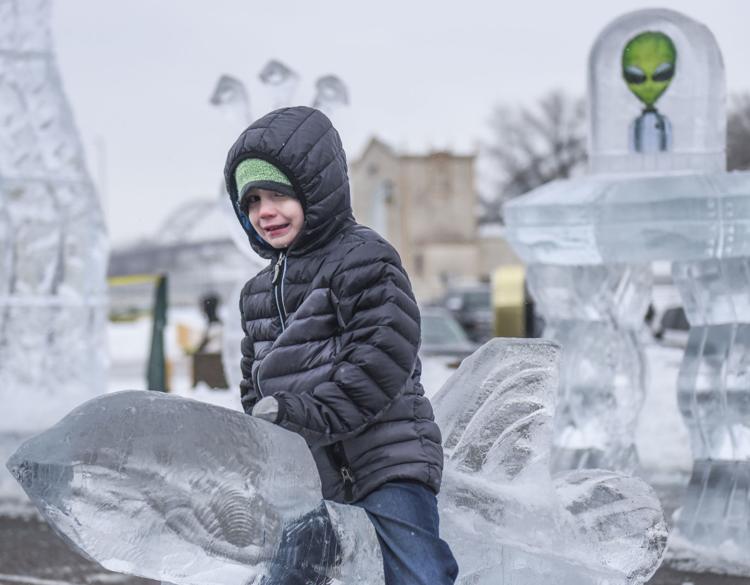 Check out what's going on this week around town in the Quad-Cities. Read more.