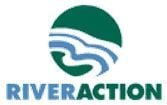 Because of the pandemic, the annual in-person Upper Mississippi River Conference sponsored by River Action Inc., Davenport, has been canceled, but there is still an opportunity to pick up the latest information on water issues.
Hour-long webinars featuring many of the speakers that would have been at the conference will be available through October and November, featuring live question-and-answer sessions with the speakers.
Registration is $10 per webinar or three for $25. To register, go to riveraction.org.
Continuing Education Certificates will be available following the webinar if selected in registration. A separate link and instructions will be sent to all registered attendees prior to each webinar. Certificates of Attendance will be sent following the webinars.
2 p.m. Wednesday, Oct. 21, Larry Weber, Ph.D., IIHR - Hydroscience & Engineering, University of Iowa. The Iowa Watershed Approach: A Vision for a More Resilient Iowa.
2 p.m. Thursday, Oct. 22, Matthew Fockler, Ph.D., Augustana College, Two Missississippi: A Historical Geographic Exploration along the Upper Mississippi River since the Great Depression
2 p.m. Tuesday, Oct. 27, Christopher Jones, Ph.D., IIHR - Hydroscience & Engineering, University of Iowa, Nitrogen Budgets for Iowa Watersheds
2 p.m. Thursday, Oct. 29, Toby Hunemuller, U.S. Army Corps of Engineers and Rob Davis, city of Cedar Rapids flood control manager, Cedar River Flood Control Project
2 p.m., Thursday, Nov. 5, Roger Viadero, Ph.D., Western Illinois University, Headwater Streams: Their Importance in the Upper Mississippi River Basin
2 p.m., Tuesday, Nov. 10, Ed Freer, Graef-USA, The Rediscovery and Healing of an Urban River - Kinnickinnic River, Milwaukee, Wisconsin
2 p.m. Thursday, Nov. 12, Kris Johnson, Ph.D. and Eugene Yacobson, The Nature Conservancy, Science and Decision Tools to Guide Floodplain Protection & Restoration in the Mississippi River Basin
2 p.m. Tuesday, Nov. 17, Trevor Sample, Illinois Environmental Protection Agency, Implementing the Illinois Nutrient Loss Reduction Strategy, and Zachary Moss, Izaak Walton League, Getting Your Feet Wet: A Stair-Step Approach for Engaging Community Members in Volunteer Water Quality Monitoring
2 p.m. Thursday, Nov. 19, Kirsten Wallace, Upper Mississippi River Basin Association and Paul St. Louis, US Army Corps of Engineers, Flood, Sediment, and Drought Management Planning.
For questions, call 563-322-2969.
Get local news delivered to your inbox!
Subscribe to our Daily Headlines newsletter.