For at least four years, Rock Island footed the bill for hundreds of dollars in personal expenses for one of its aldermen, and the city council approved those expenditures.
The Dispatch-Argus submitted an open records request for the expense reports and receipts of seven aldermen going back to 2015. The request included aldermen Ivory Clark, Ward 1; Virgil Mayberry, Ward 2; James Spurgetis, Ward 3; Stephen Tollenaer, Ward 4; Dylan Parker, Ward 5; Joshua Schipp, Ward 6; and David Geenen, Ward 7.
Aldermen are allotted $4,000 per year in expenses — $2,000 for the representation fund and $2,000 for the professional development fund, which is supposed to cover the cost of continuing education. The amount was raised in 2016 from $1,000 in each fund. Aldermen also are paid an annual stipend of $6,000, regardless of how many city council meetings they attend.
Mayberry, who was elected to the city council in April 2015, used his city-issued credit card often.
Records show the city paid for hundreds of dollars of personal items and services for Mayberry, including a custom bulletproof vest, jewelry, dry cleaning, postage and gasoline.
The makeup of the city council has changed since the records requests were made. Mayberry was defeated by Randall Hurt in the April 2 municipal election, and Tollenaer and Schipp chose not to run for re-election. 
City manager checks expenses
Randy Tweet, city manager, approves the expense reports for all aldermen. 
"It's not necessarily an approval; let's just say I've looked it over," Tweet said. "The aldermen decided years ago it was their discretionary fund, and they would be the ones that determined whether it's appropriate or not. For me to question my bosses would be a little unusual. They're responsible for their own expenditures.
"If we saw something that was illegal, then we would discuss what the next steps would be after that," Tweet said. 
None of the Rock Island aldermen have been charged with wrongdoing.
Mayor Mike Thoms said Tweet, as a city employee, reports to the council members. 
Tweet signs off on expenditures, "but you have to remember that the council members are his boss," Thoms said.
All expenses are officially approved by the aldermen themselves during city council meetings. 
"I would add that all of our expenditures are very transparent and part of our city council expense reports," said Stephanie Masson, Rock Island finance director. "But my hope is that just because we have a budget for an expense, we don't necessarily spend it unless it's needed."
Masson said aldermen are allowed to transfer money from one fund to another in order to balance their funds, and Mayberry has consistently transferred money from his professional development fund to his representation fund in order to cover expenses. 
Tweet said any money not spent by city council members stays in the city's general fund and does not roll over to council members' accounts for the following year. If the money is not spent, Tweet said, it can used to pay for city services and other expenses. 
Newsletters, dry cleaning
According to invoices and corresponding city payments, in February 2016, Mayberry sent newsletters to residents in his ward and billed the city $1,882.51. He spent $708 at Stecker Graphics for the printing of high-gloss newsletters, $47.42 for mailing labels from the county clerk's office, and $1,127 at the post office to mail the newsletters.
Mayberry did not have a receipt for the $1,127 in postage and had to fill out a missing receipt form for the city. In his four years in office, documents show Mayberry did not submit receipts a total of 40 times.
ROCK ISLAND — Some aldermen have transferred excess money from their personal expense accoun…
Masson commended Mayberry for sending newsletters to his constituents. He is the only aldermen who communicated with residents in that manner. 
A summary of 2016 expenses shows Mayberry spent $1,209 from his professional development fund — $209 above what was then the limit — and $3,475 from his representation fund — $2,475 above what was then the $1,000 limit. 
A summary of 2017 expenses shows Mayberry was allotted a balance of $2,000 in his representation fund. By December 2017, he had spent $5,192.
The summary of 2018 expenses shows Mayberry spent $3,163 out of $4,000 in available funds. 
The city council approved all of those expenditures.
Beginning in 2015, Mayberry regularly billed the city for dry cleaning expenses. The total amount comes to $66.50 spent at Sanitary Dry Cleaners in Rock Island through 2018. 
On Sept. 2, 2016, Mayberry purchased a custom, navy GH Helix bulletproof vest from Uniform Den in Moline for $429.46, using his city-issued credit card.
Store employee Jessica Steele said their business does not sell body armor to members of the public.
"(Mayberry) would have to get a letter from the police department saying it was OK for him to get a bulletproof vest," Steele said. 
Rock Island Deputy Police Chief Jason Foy did not return calls asking for comment.
When Mayberry did not submit a receipt for the vest to the city, he was instructed to obtain a copy from the store, which he did on Sept. 30. Notes on the receipt read, "Misc. expense for conference." City council members attended an Illinois Municipal League conference in Chicago from Sept. 22 to Sept. 25, 2016. 
When asked why the purchase of a bulletproof vest was approved by the city, Tweet said, "That question should be directed to Ald. Mayberry."
You have free articles remaining.
Mayberry declined to answer any questions, saying he was acting on the advice of his attorney. 
"At this time, I don't feel like giving the newspaper anything," Mayberry said. "I have no comment for this story. I've talked to my attorney about it, and that's the way I've been directed. There's nothing good that's going to come out of your story toward me. The newspaper has been very one-sided."
When asked if the bulletproof vest should be considered the property of the city and returned, Dave Morrison, city attorney, said it would "require a detailed investigation into the facts and circumstances surrounding the purchases and the uses to which the items were put. The city does not appear to have any applicable ordinance or policy."
Thoms said he thinks the bulletproof vest should be considered city property and should be returned. 
Custom jewelry
On. Feb. 26, 2016, Mayberry spent $40 at Inspired Design Jewelry in Rock Island using his city credit card. A receipt submitted to the city does not specify what was purchased. On Nov. 10, 2016, Mayberry spent $60 at the same store. No receipt was turned in, but notes on the missing receipt form read, "customized cuff links." 
Thoms said he thinks Mayberry should return the cuff links to the city.
"I don't know about legality," Thoms said. "Legally, maybe it's (Mayberry's), but philosophically, yes. Obviously if you are buying something consumable like fuel, it's awful hard to return that to the city. If the person were to keep it, they should pay the appropriate taxes based on income."
Morrison said an expenditure by an elected official should have "a proper public purpose" and that "legislative bodies are afforded broad discretion in determining what constitutes a public purpose."
Gasoline charges
Beginning Oct. 20, 2018, Mayberry began regularly paying for gasoline for his car with his city-issued credit card.
The Dispatch-Argus submitted another records request for Mayberry's expense records and copies of receipts from Jan. 1, 2019, through February. Portions of the first two weeks of March were included by the city.
From Oct. 20 through March 15, Mayberry filled his gasoline tank a total of 13 times, averaging every seven days, most of the time at Jesse's Mart, 722 11th St., Rock Island. The total amount of gasoline charged on the city-issued credit card came to $418 since October.
In some cases, a public official who uses a government credit card to pay personal expenses …
"We would prefer aldermen submit mileage," Tweet said.
Documents show Mayberry is the only alderman who used his city credit card to pay for gasoline. According to the city's reimbursement policy, only those employees who have been issued city vehicles may charge the direct purchase of gasoline. 
City Clerk Judith Gilbert said none of the aldermen have city-issued vehicles. 
Election lists and labels
A FOIA request to the county clerk's office for 2019 shows Mayberry used his city credit card to purchase election lists and election labels at the clerk's office on Feb. 14, less than two months before the April 2 municipal election. 
County Clerk Karen Kinney could not confirm whether Mayberry was using the lists for his re-election campaign. 
"He could have used those lists for campaign literature, but we don't ask," Kinney said.
Kinney said Mayberry is the only alderman who has purchased mailing lists from the clerk's office. 
"If it was used for re-election, my understanding is you cannot use city money for an election," Thoms said. "If that's the case, it either was illegal or unethical."
If Mayberry did use city funds to finance his campaign, Thoms said, he should reimburse the city. 
Morrison said using city funds to help finance a political campaign is a misdemeanor but noted circumstances surrounding the purchase of materials from the clerk's office would have to be investigated.  
A lax city expense policy
The city has an expense policy, but its rules focus mainly on travel expenses. 
"I am not aware of any existing city ordinance or official city policy specifying or listing what expenses qualify as reimbursable expenses for an alderman conducting public business," Morrison said. 
The city's expense policy does state that employees who "intentionally perform a fraudulent act" can face disciplinary action, including dismissal. Examples of fraud "include credit card abuse and travel expense falsification."
In a 2008 paper on "Municipal Credit Cards" for public officials and employees, attorneys at the Illinois Municipal League wrote that when there is a question over the public purpose of an expense, "the best practice is for the official to pay the expense out of his or her pocket and then seek reimbursement from the municipality for the portion of the expense that involved a public purpose."
Thoms said he will ask city council members to consider tightening Rock Island's expense policy or possibly enacting an ordinance. 
"I'm going to recommend and help draft it in the very near future," Thoms said. "We are going to have to; it should be done.
"There is no governance over (spending)," Thoms said. "There are no parameters in writing. At this point, there is nobody of authority to deny them. They approve their own expenses."
Rock Island Ald. Virgil Mayberry, 2nd Ward
James Spurgetis, Rock Island 3rd Ward Alderman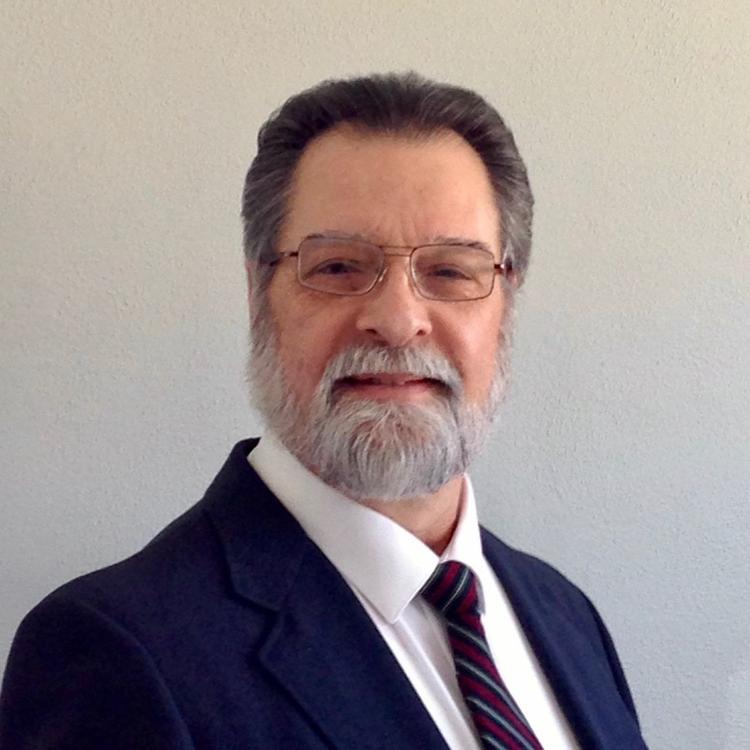 072318-ricouncil-002a.JPG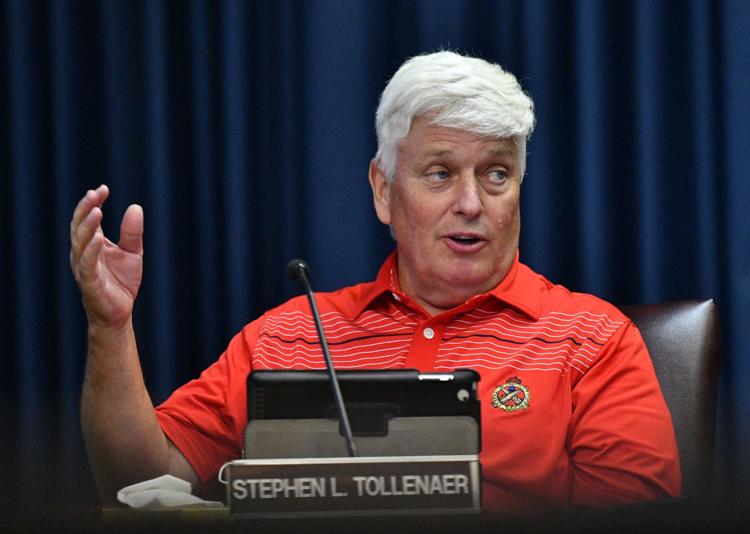 Dylan Parker, Rock Island Ward 5 Alderman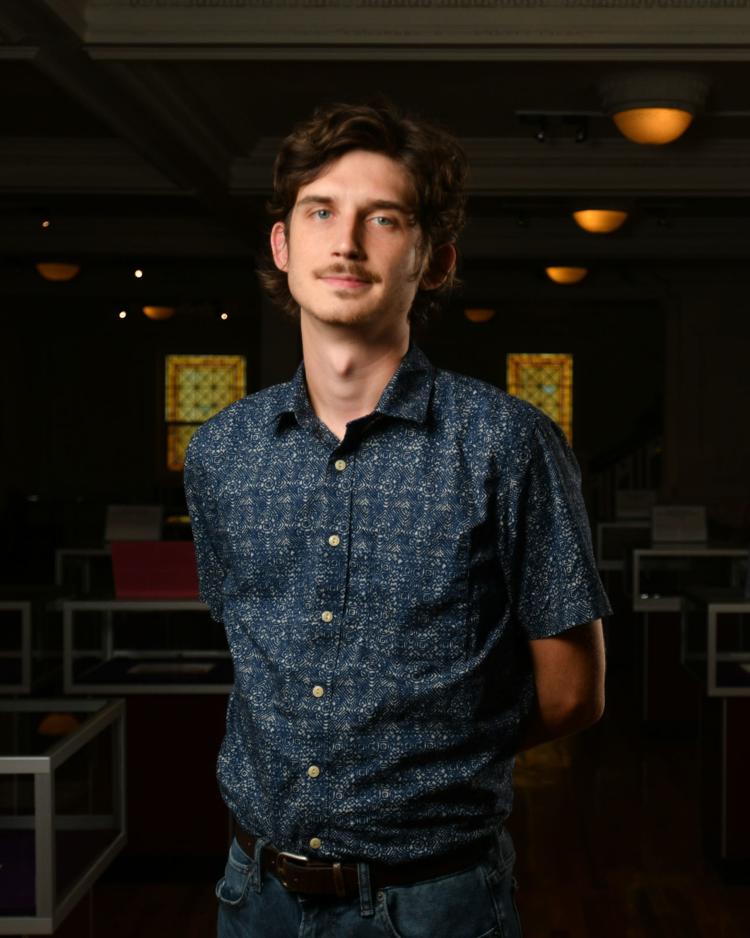 Joshua Schipp, 6th Ward Alderman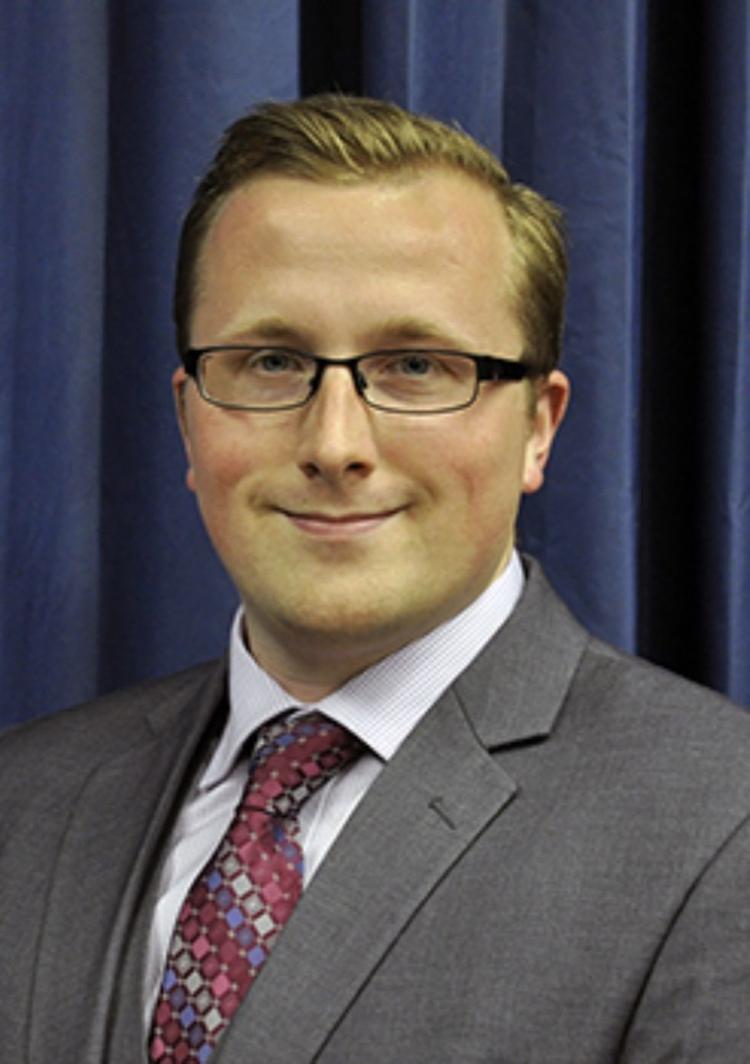 Dave Geenen, Rock Island 7th ward alderman
Rock Island city manager Randy Tweet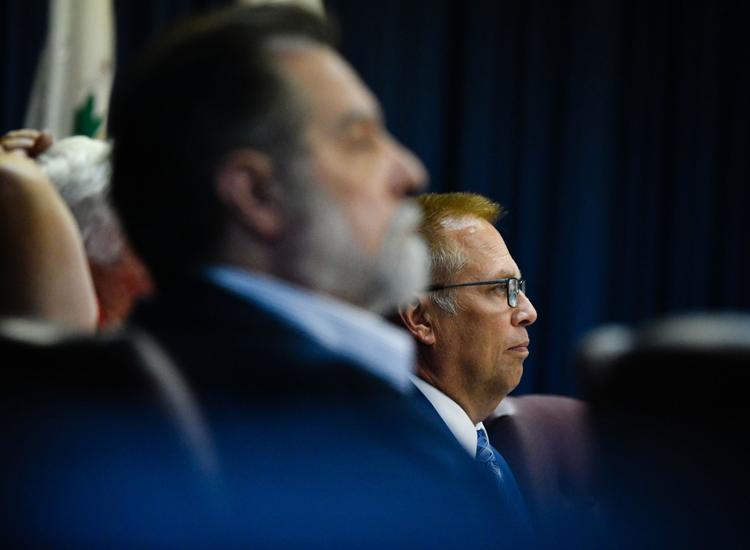 Ivory Clark, Rock Island Ward 1 Alderman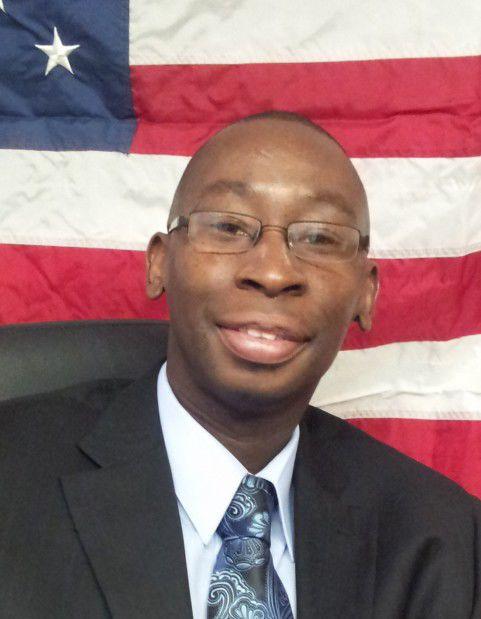 Rock Island Mayor Mike Thoms