A daily look at what did well on the web while you were working ... and what's on tap for the evening.
Most popular story of the day
Most popular photo gallery of the day
Today would have been the 110th birthday of the biggest Cubs fan I've ever known, my great uncle Virgil. "Unckie" would listen to every game on the radio even after WGN-TV became ubiquitous. Tonight, the undefeated Cubs travel to Arizona to face another team that made big moves in the offseason, but so far has been unable to match the hot start.
QC Business Hall of fame to honor Sherry Miller, Andrew Sallee, R. Richard Bittner and Paul Van Duyne.

— Jennifer DeWitt (@Jen_DeWitt) April 7, 2016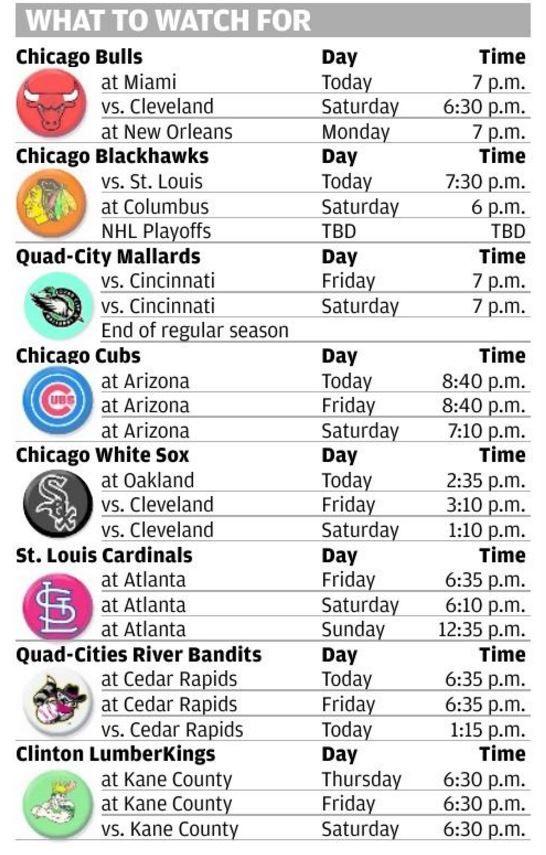 Do you miss snow? Sure you do. Well, you're in luck, because some might "mix in" with the showers developing overnight.
It's not fun on the freeway. Morning, noon or night, Interstate 74 has something for you: gridlock. Share your stories on Twitter using the hashtag #qctraffic.
The new "Star Wars" trailer is here. Classic stormtroopers! AT-AT's! The Emperor's Royal Guard! Mon Mothma! Another Death Star?! (This one's actually the original. And it's kind of essential to this story. But still.) R.I.P. Admiral Ackbar.
And if you've ever golfed -- and I have, really poorly, many times -- you can take comfort in knowing that even the champions seven-putt on occasion.