Seventy people took advantage of the Salvation Army donation center in Davenport on its first day, Development Director Bill Horrell said.
The center opened after historic flooding in the Quad-Cities. The river dropped below major flood stage for the first time in nearly 50 days on Sunday.
"We had several people that stopped by the location Friday and Saturday, we're back open this week. Open through this week and at least next week," Horrell said.
The donation center, 320 West Kimberly Road Suite 2, Davenport, in the former Office Max outside NorthPark Mall, is open Monday through Saturday from 10 a.m.-6 p.m.
They are still in need of donations, including cleaning supplies, prepackaged snack goods, dehumidifiers and cleaning gloves, Horrell said.
The community reaction has been "very positive," Horrell said. "The community has stepped up, we've had several people calling me, calling the Salvation Army, calling the other sites wondering what we needed, asking what items were needed," he said, adding volunteers are needed to man the site. Shifts are from 9:30 a.m.-2 p.m. and 1:30-6 p.m.
Community Action of Eastern Iowa ready to assist
Community Action of Eastern Iowa will help those affected by the flooding who are at or below 200 percent of the federal poverty level.
Grants of up to $5,000 are available to those who qualify. The program is funded by the state of Iowa through the Iowa Individual Assistance Grant Program. Case management services have no income guidelines.
Scott County Emergency Management Agency
Scott County Emergency Management Agency needs volunteers to pair with businesses and residents in need of assistance. 
To help or for assistance, call 563-484-3086. The call center is staffed Monday through Friday from 9 a.m.-5 p.m.
Genesis offers free tetanus shots
Genesis Health System continues to offer free tetanus shots at its Community Care locations at 3200 West Kimberly Road, Davenport; 2140 53rd Ave., Bettendorf; and 3900 28th Ave., Moline.
Scott County added to federal emergency declaration
Scott County was added to the Presidential Disaster Declaration for severe storms and flooding, granted March 23, 2019.
Residents in Scott County impacted by flooding can apply for FEMA's Individual Assistance Program, which provides aid to eligible homeowners, renters, and businesses. The federal Individual Assistance program can provide homeowners, renters, and businesses grants and low-interest loans to help pay for temporary housing, home repairs, and other disaster-related expenses not covered by insurance or other aid programs.
To apply, register online at disasterassistance.gov or call 1-800-621-3362 or 1-800-462-7585 TTY, 7 a.m.-10 p.m. Central Standard Time seven days a week. Scott County residents who have already registered for federal Individual Assistance do not need to re-apply.
For more information on flood recovery resources available to Iowans, visit www.floods2019.iowa.gov or contact 2-1-1.
Unemployment Assistance
Scott County residents are now eligible for Disaster Unemployment Assistance. Applications must be filed by June 12, 2019 for Scott County. Individuals may receive up to 27 weeks of benefits. To be eligible, applicants must be an unemployed or self-unemployed worker whose unemployment was caused by a direct result of the flood, must be a U.S. national or qualified alien, do not qualify for regular unemployment benefits from any state, must have worked or been self-employed in Scott County, and establish that work was their primary source of income.
Also eligible are those who cannot work because of physical damage or destruction as a direct result of a disaster, due to an injury caused by the disaster, among other qualifications.
To apply, applicants will need their Social Security Number and name and address of their last or prospective employer to file for DUA. They must provide proof at time of filing or within 21 days of filing that they were employed or self-employed at the time of the disaster. They may also require a copy of their most recent federal income tax forms or check stubs.
Other assistance
Other programs include grant programs from the Quad-Cities Chamber of Commerce and Community Foundation.
Clean-up work continues
Davenport public works and fire department staff are scraping up mud and washing roads, according to Davenport spokesman Kurt Allemeier.
"Due to the amount of sediment on River Drive, it will likely be several more days until we can fully clean," he said in a statement. "Some areas are still covered in water and not accessible to clean. We will continue to update our flood maps on our website as roadways are re-opened. Re-opening roads will also be dependent upon an inspection of the road to verify there is no pavement failure."
The city will begin to clean up the area near the HESCO barrier breach at 2nd and Pershing today (Tuesday), Allemeier said.
 "I would expect the clean-up to last at least through Friday if conditions stay favorable," he said. "If we get unfavorable weather, it may take a bit longer."
Photos: Flood cleanup in downtown Davenport
051019-qct-qca-flood-cleanup-001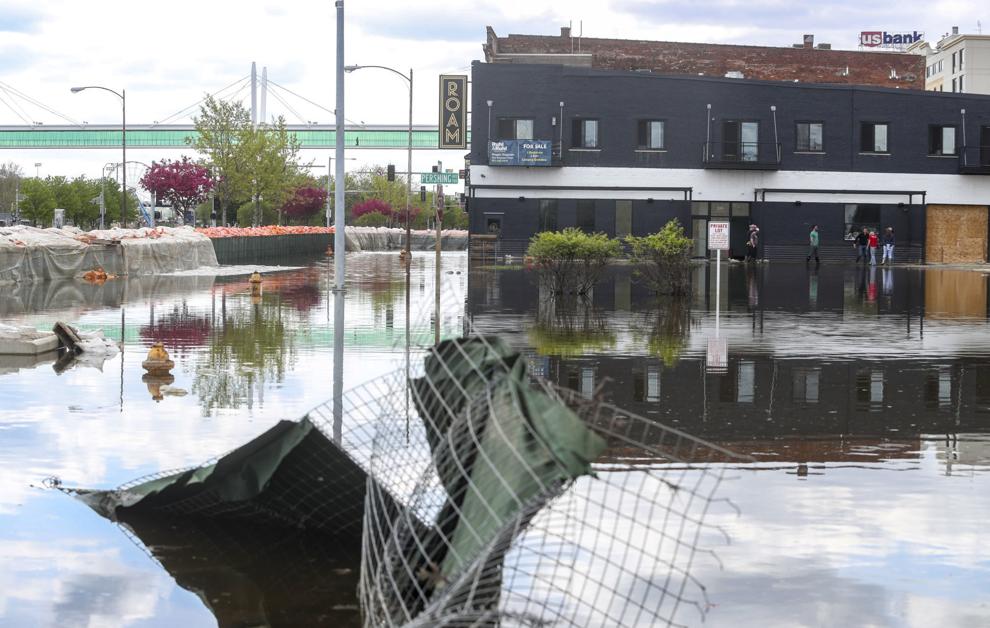 051019-qct-qca-flood-cleanup-002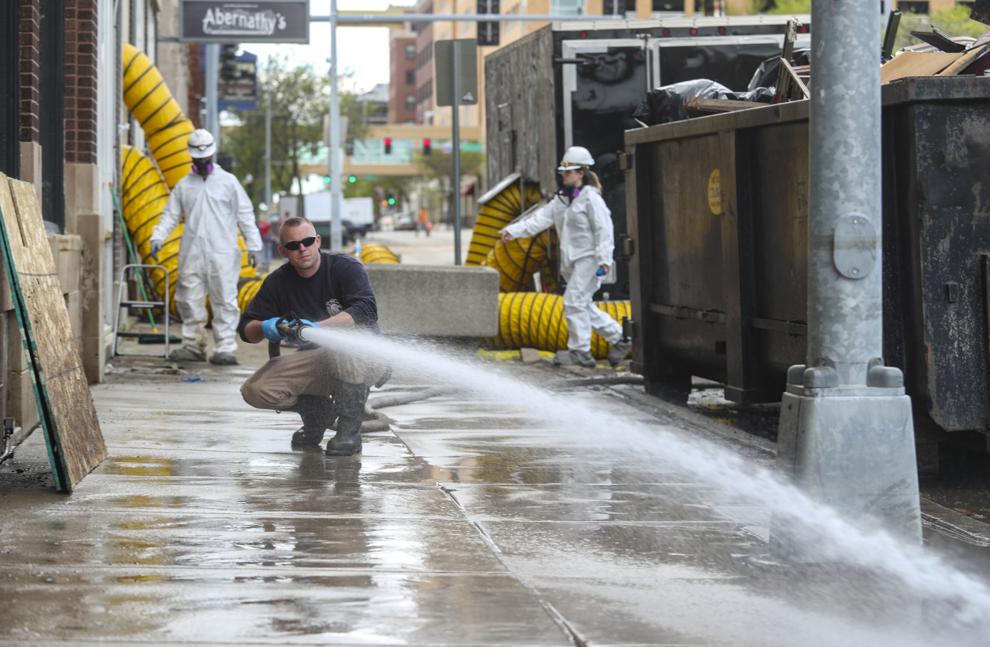 051019-qct-qca-flood-cleanup-003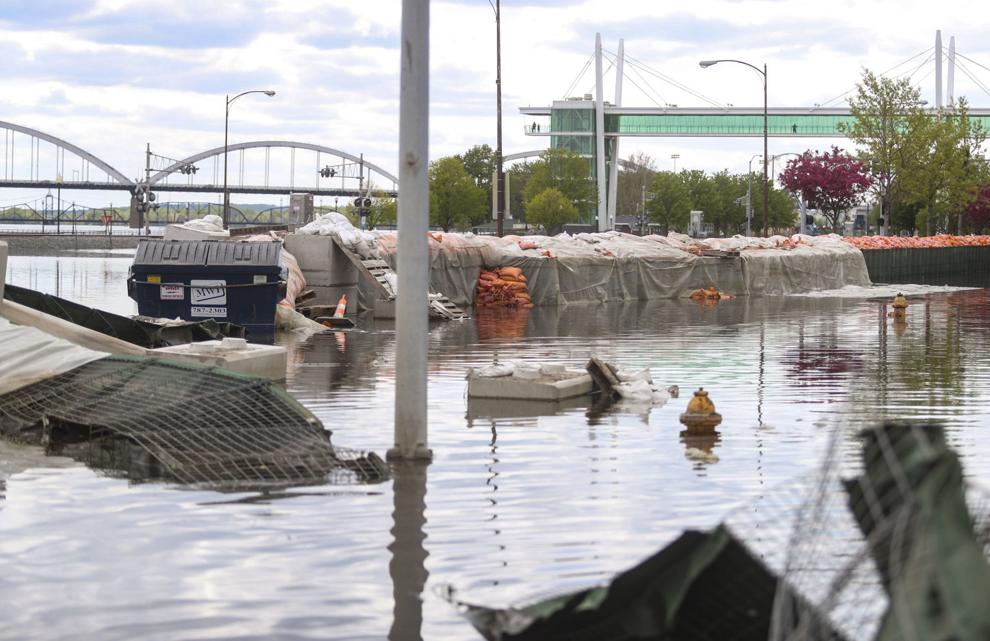 051019-qct-qca-flood-cleanup-004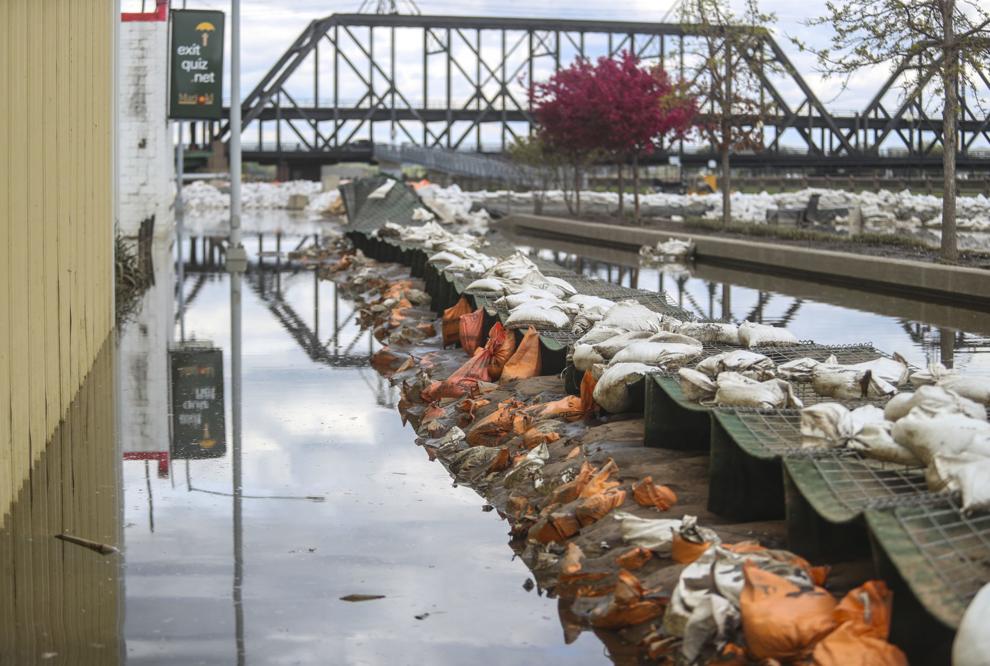 051019-qct-qca-flood-cleanup-005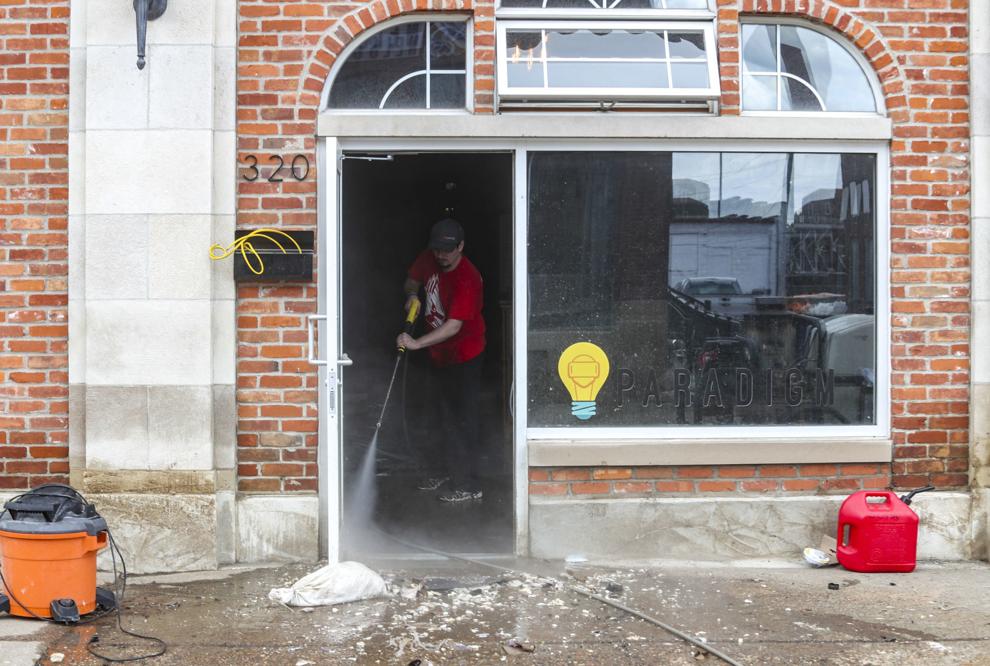 051019-qct-qca-flood-cleanup-006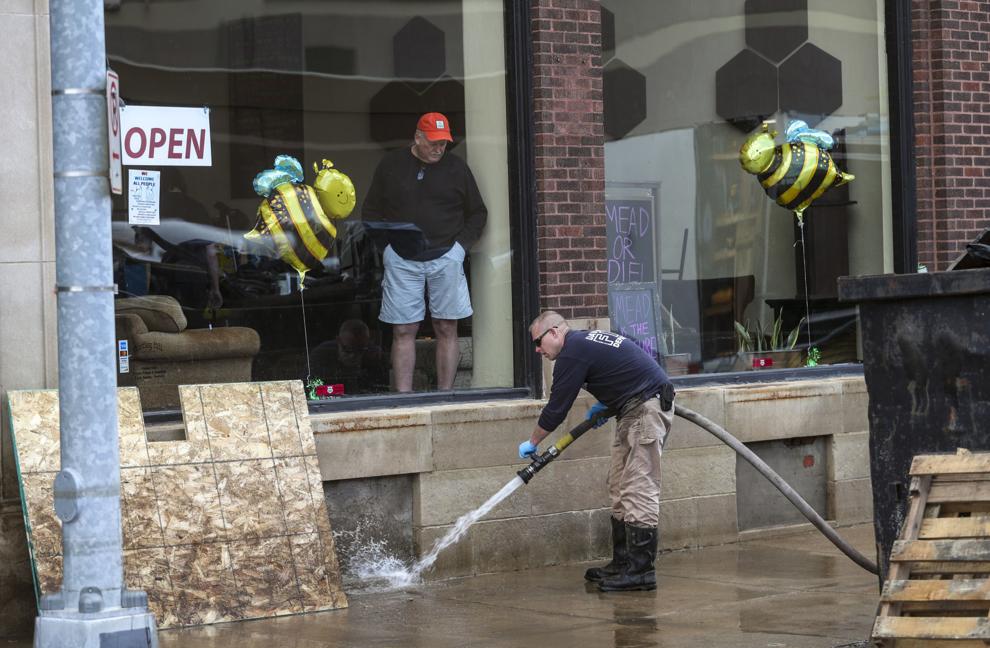 051019-qct-qca-flood-cleanup-007
051019-qct-qca-flood-cleanup-008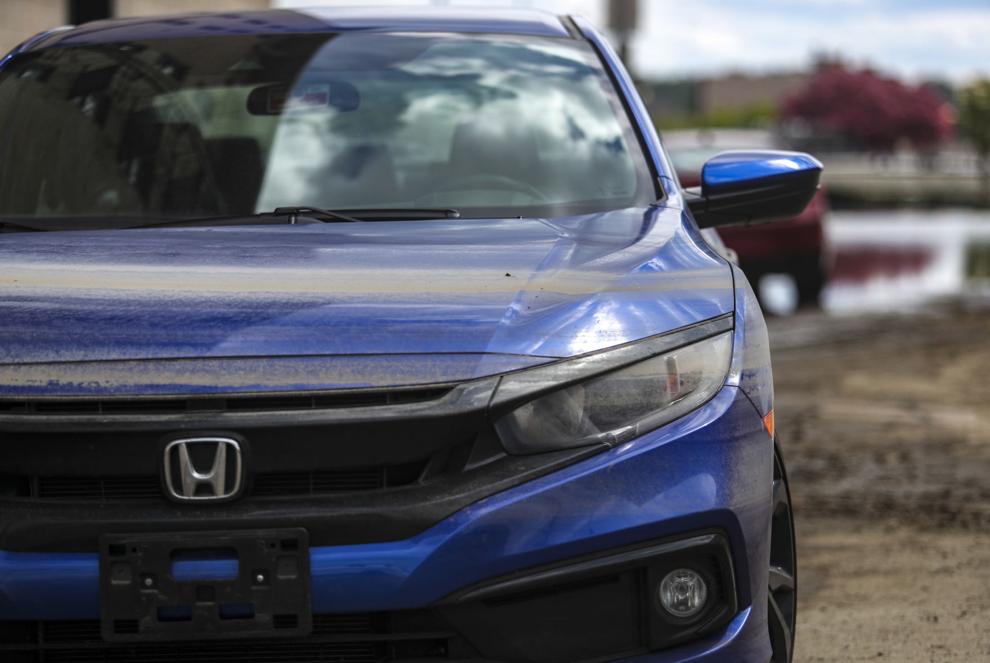 051019-qct-qca-flood-cleanup-009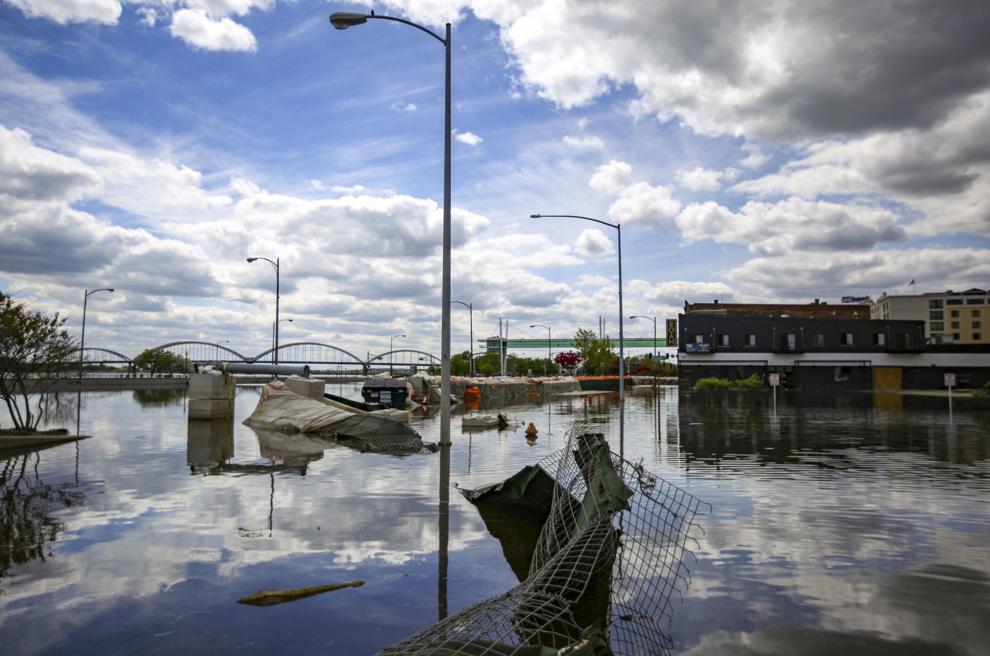 051019-qct-qca-flood-cleanup-010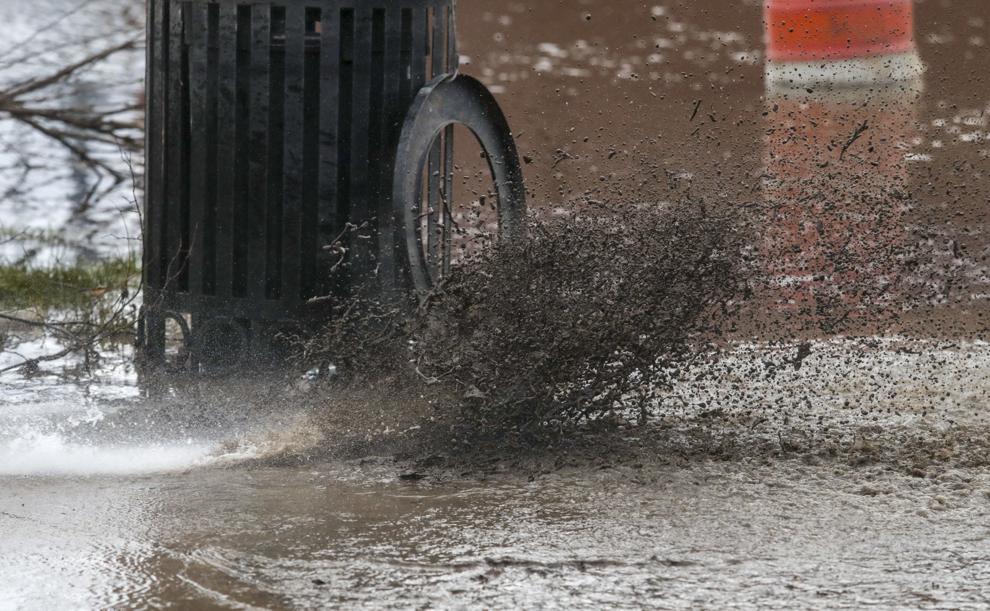 051019-qct-qca-flood-cleanup-011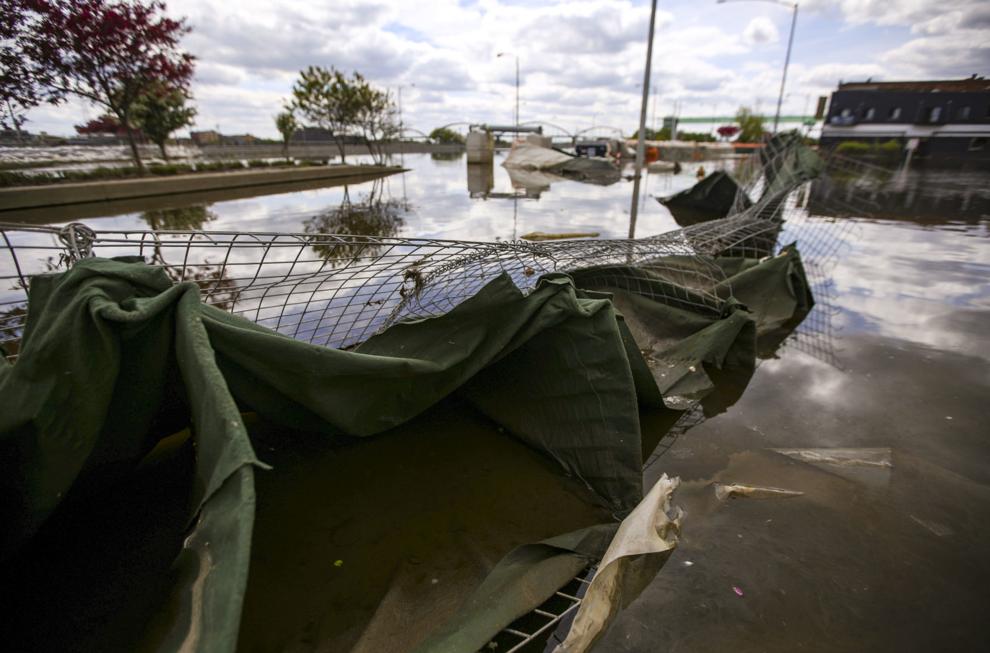 051019-qct-qca-flood-cleanup-012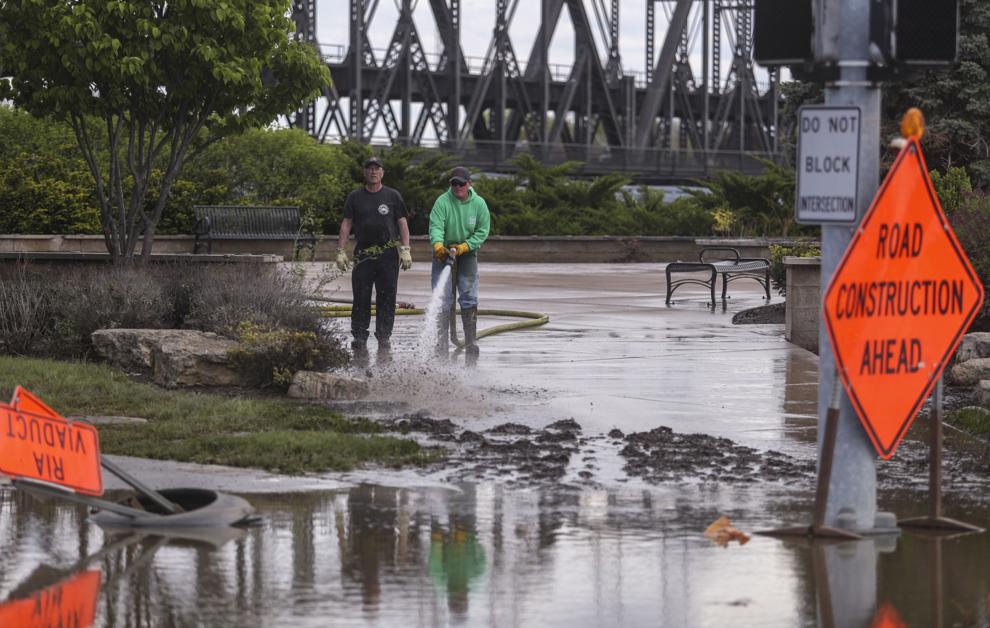 051019-qct-qca-flood-cleanup-013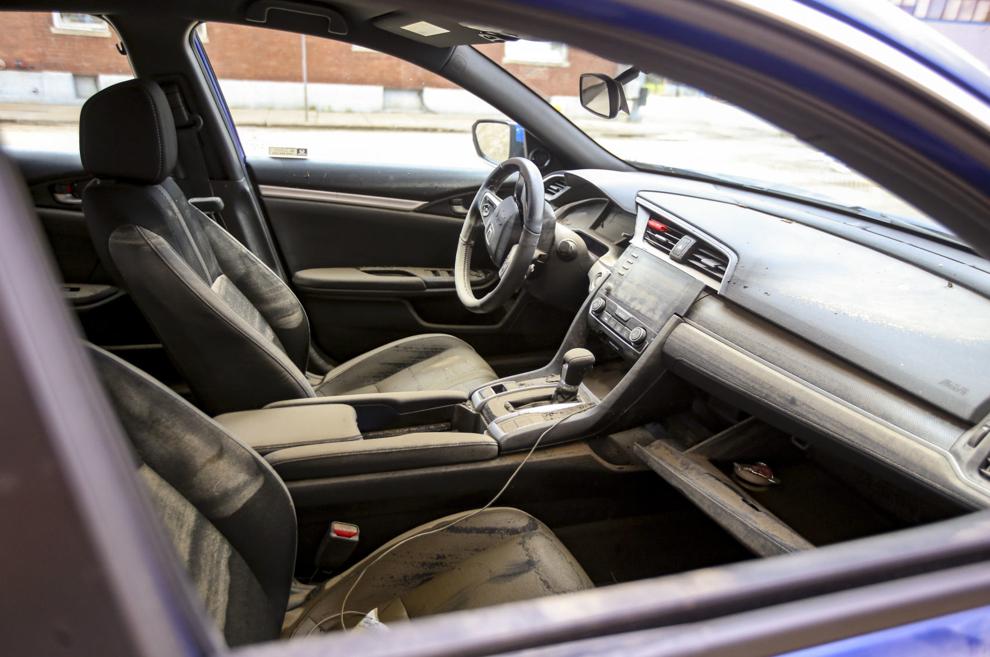 051019-qct-qca-flood-cleanup-014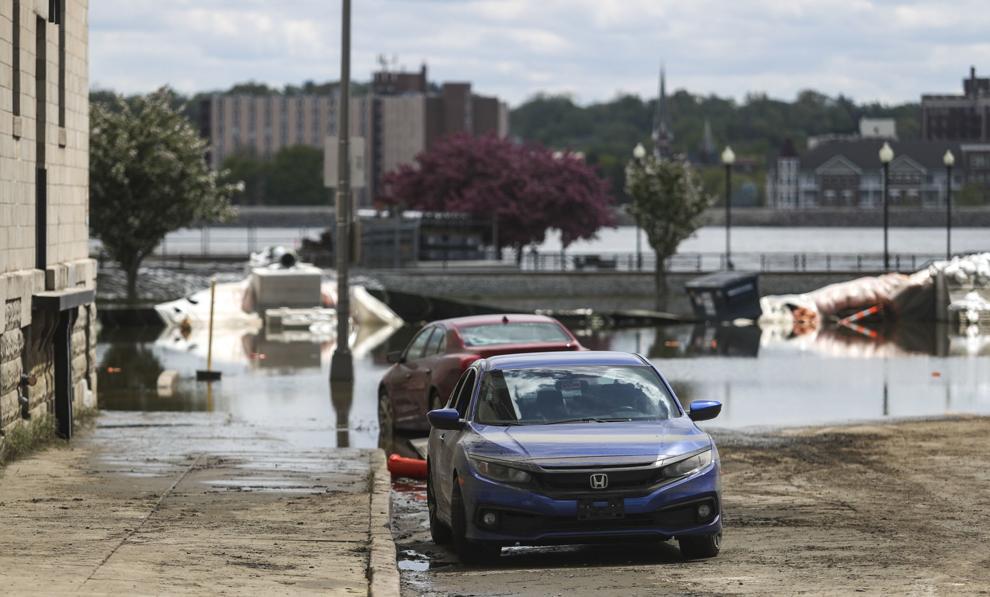 051019-qct-qca-flood-cleanup-015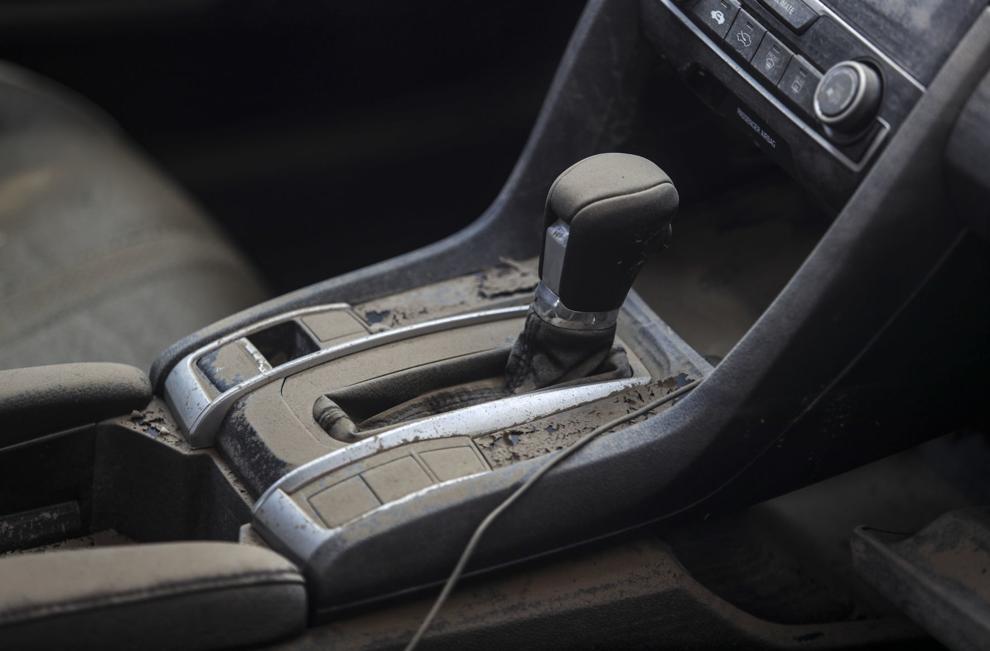 051019-qct-qca-flood-cleanup-016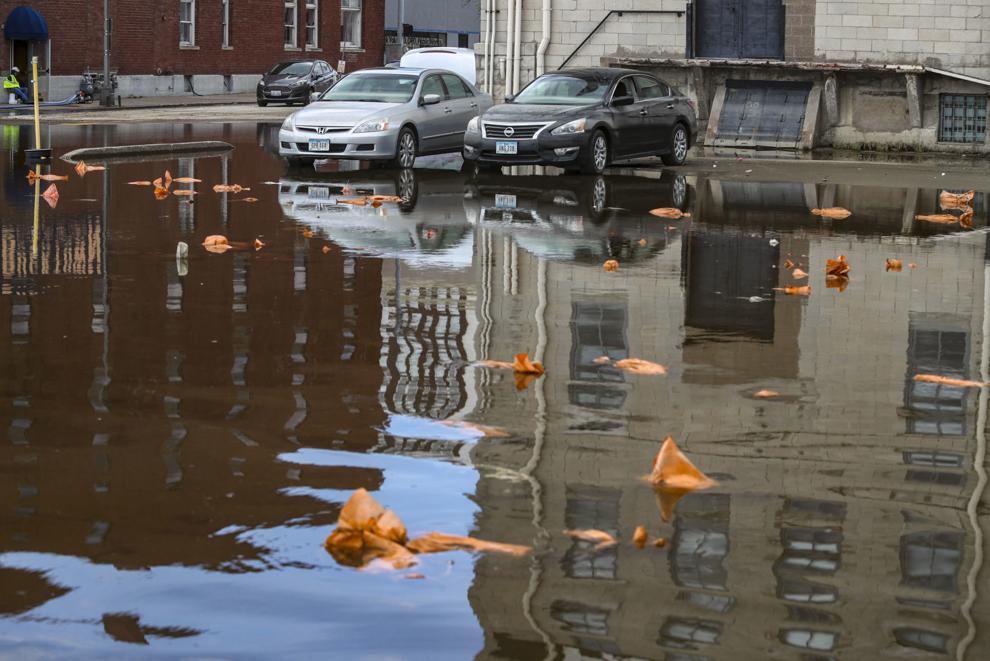 051019-qct-qca-flood-cleanup-017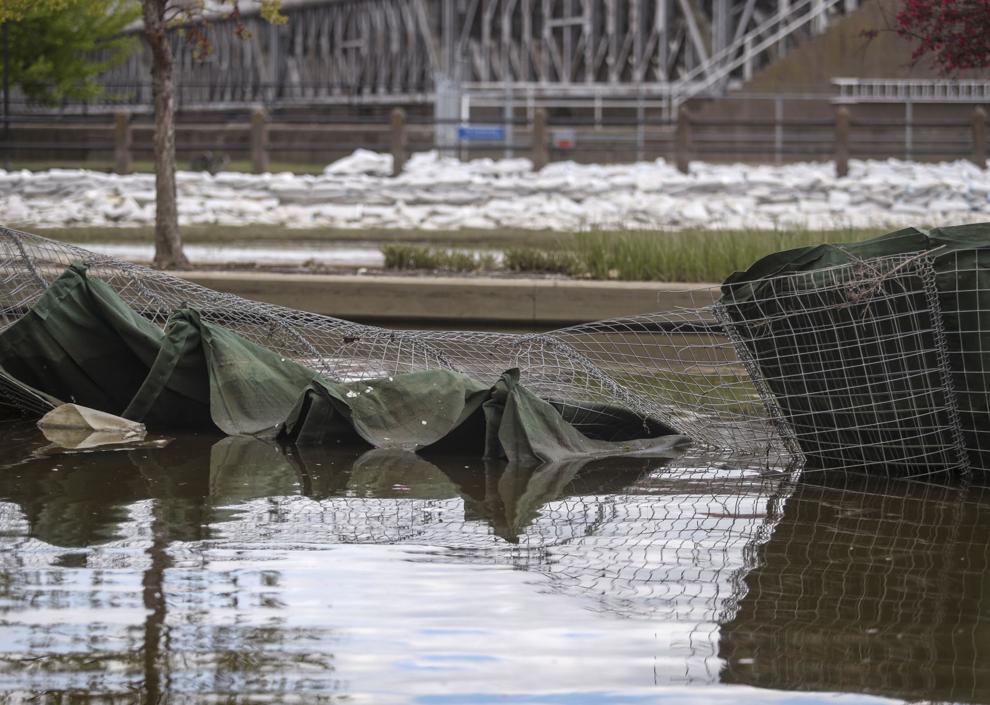 051019-qct-qca-flood-cleanup-018
051019-qct-qca-flood-cleanup-019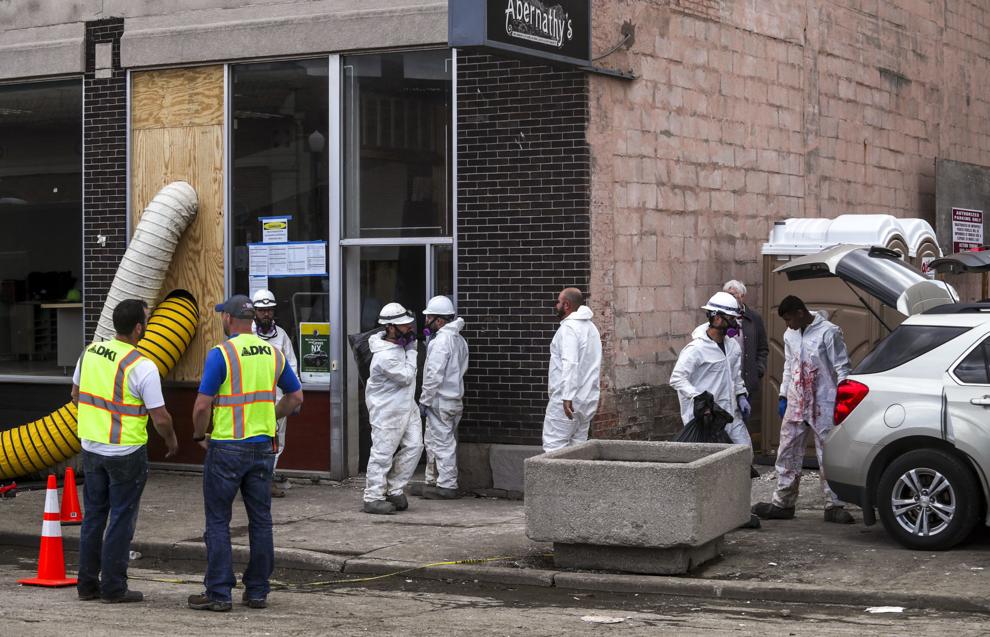 051019-qct-qca-flood-cleanup-020
051019-qct-qca-flood-cleanup-021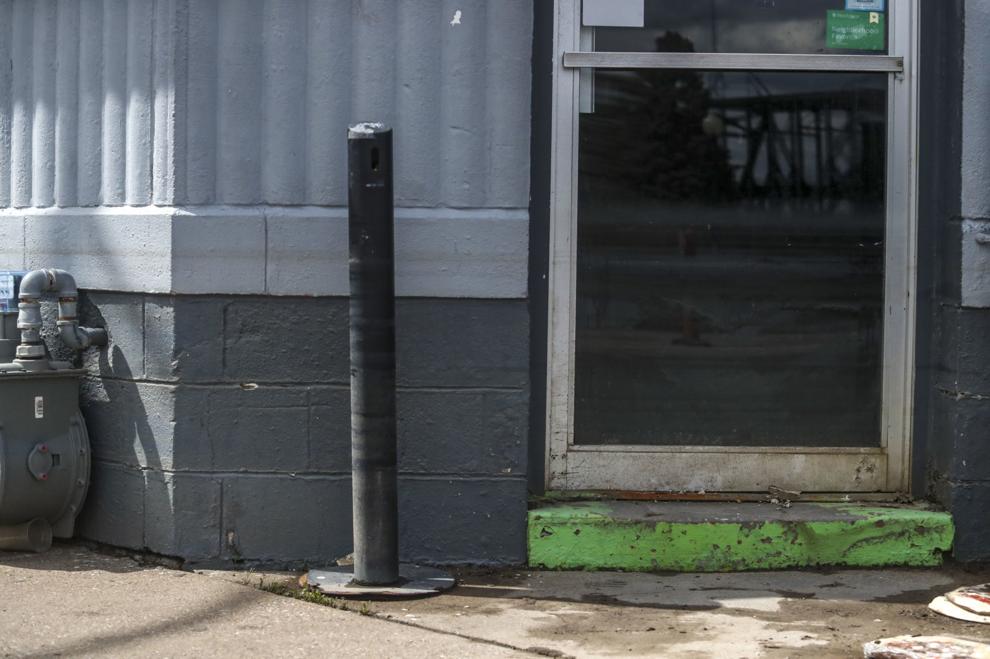 051019-qct-qca-flood-cleanup-022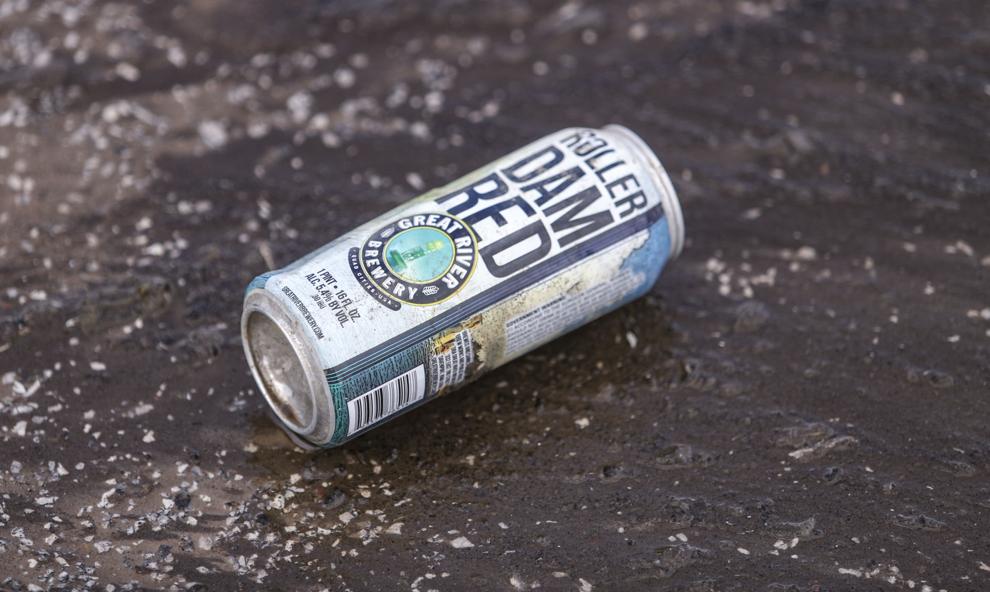 051019-qct-qca-flood-cleanup-023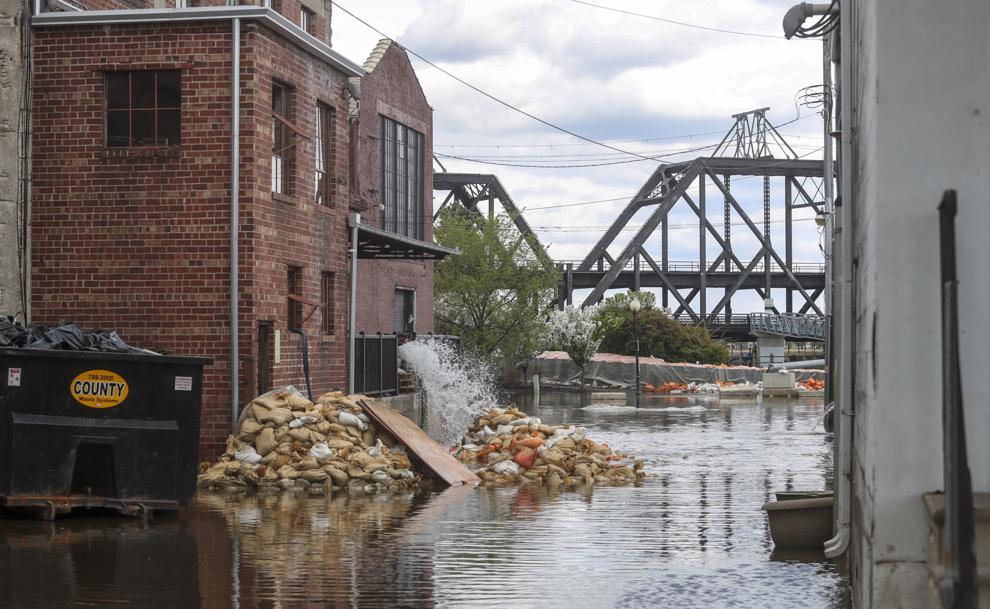 051019-qct-qca-flood-cleanup-024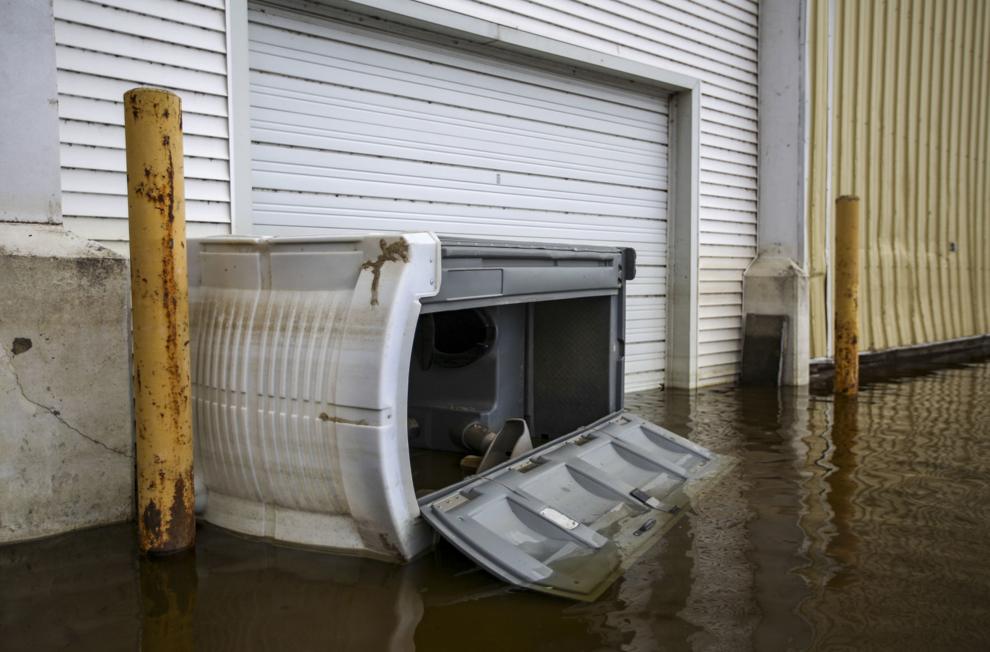 051019-qct-qca-flood-cleanup-025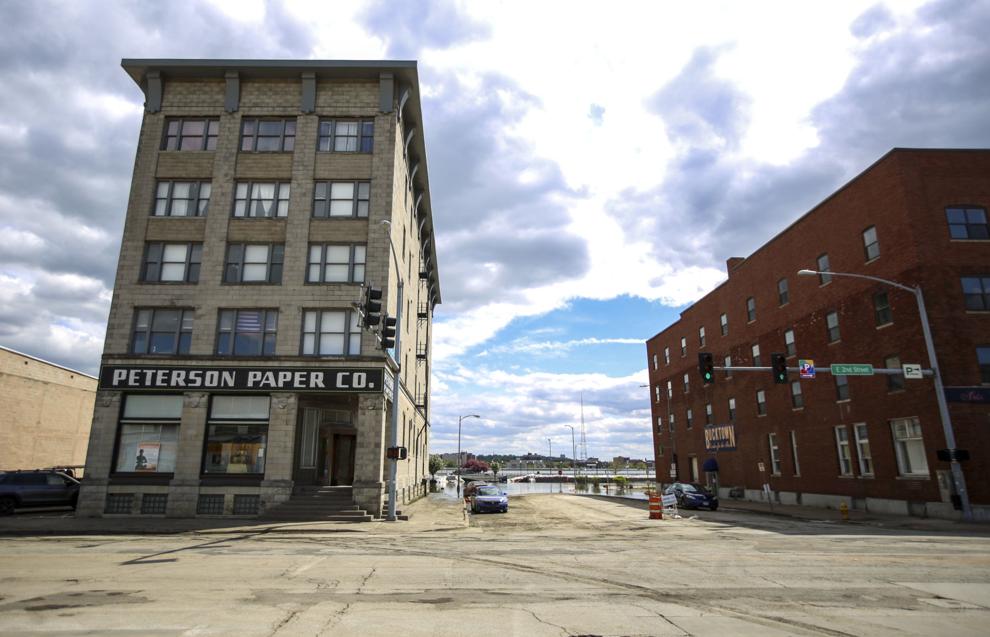 Photos: U.S. Sen. Joni Ernst tours flood damage
051119-qct-qca-ernst-01.jpg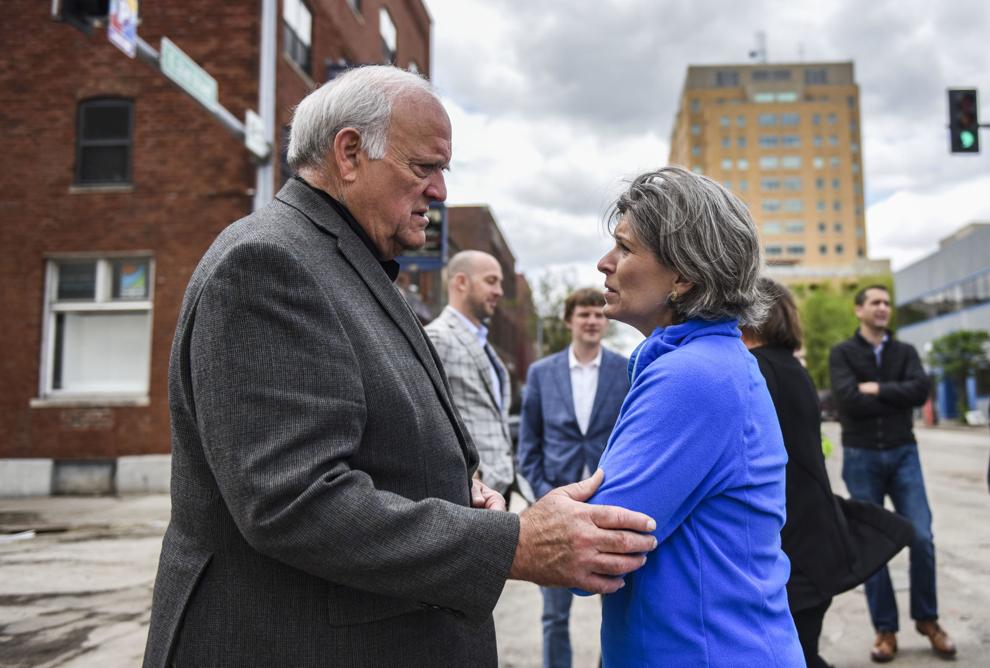 051119-qct-qca-ernst-02.jpg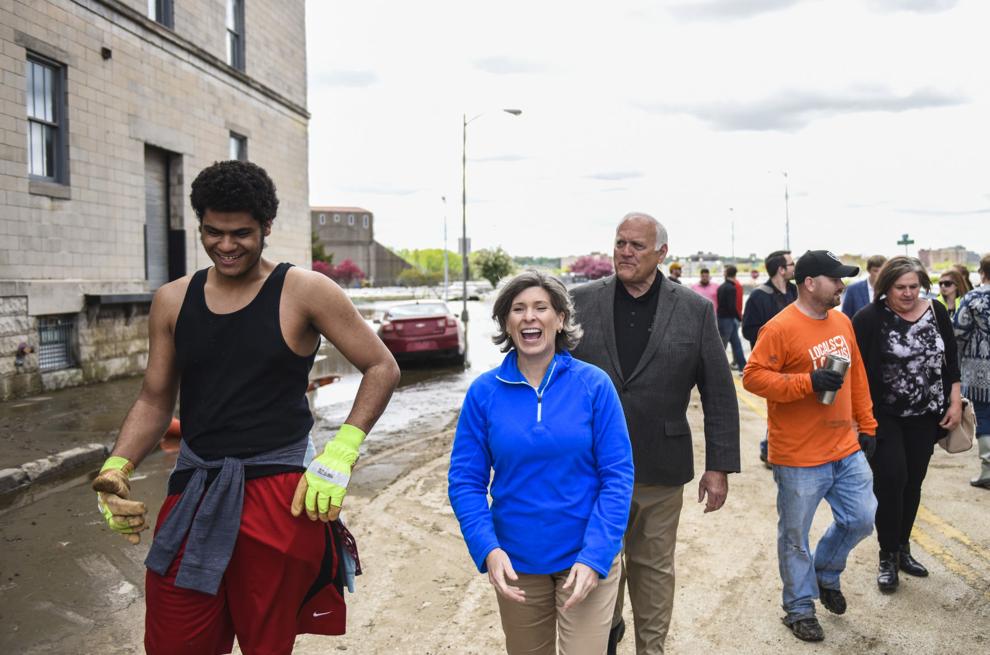 051119-qct-qca-ernst-03.jpg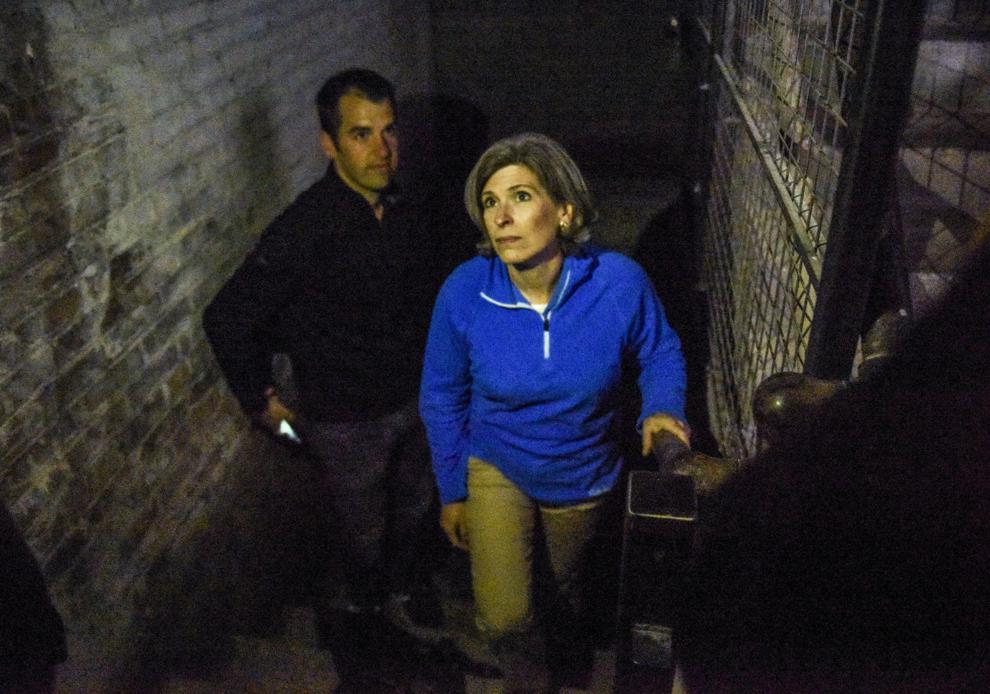 051119-qct-qca-ernst-04.jpg
051119-qct-qca-ernst-05.jpg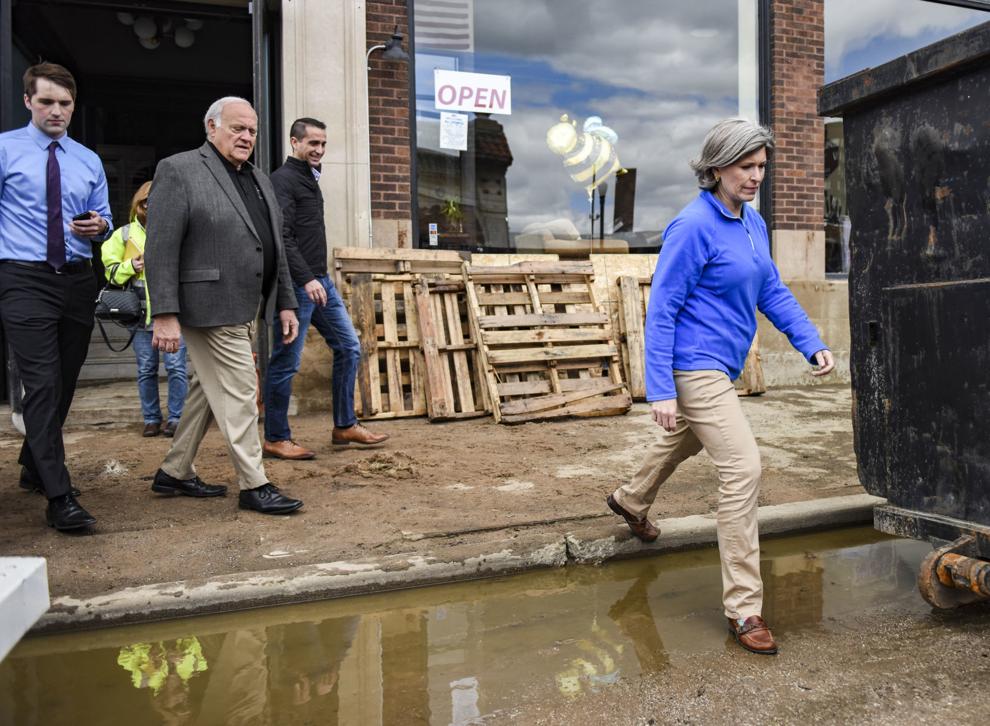 051119-qct-qca-ernst-06.jpg
051119-qct-qca-ernst-07.jpg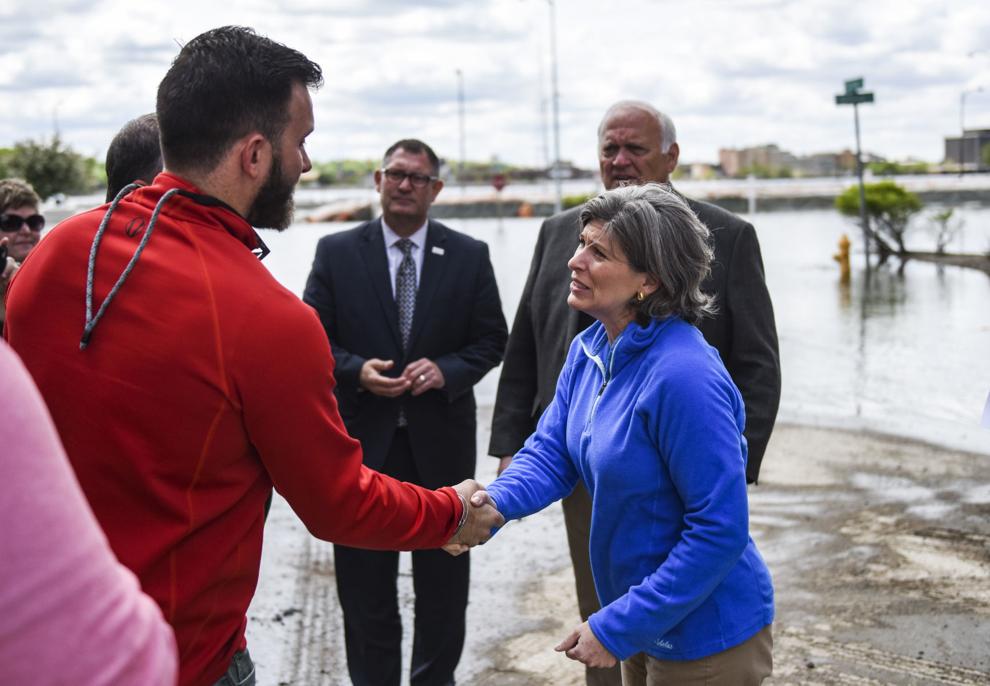 051119-qct-qca-ernst-13.jpg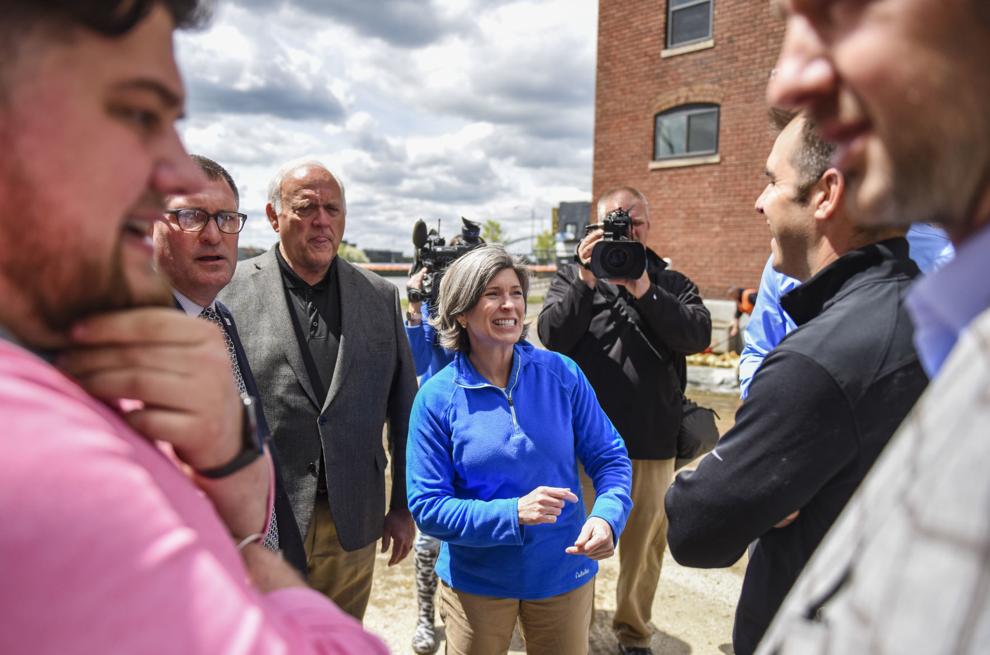 051119-qct-qca-ernst-08.jpg
051119-qct-qca-ernst-09.jpg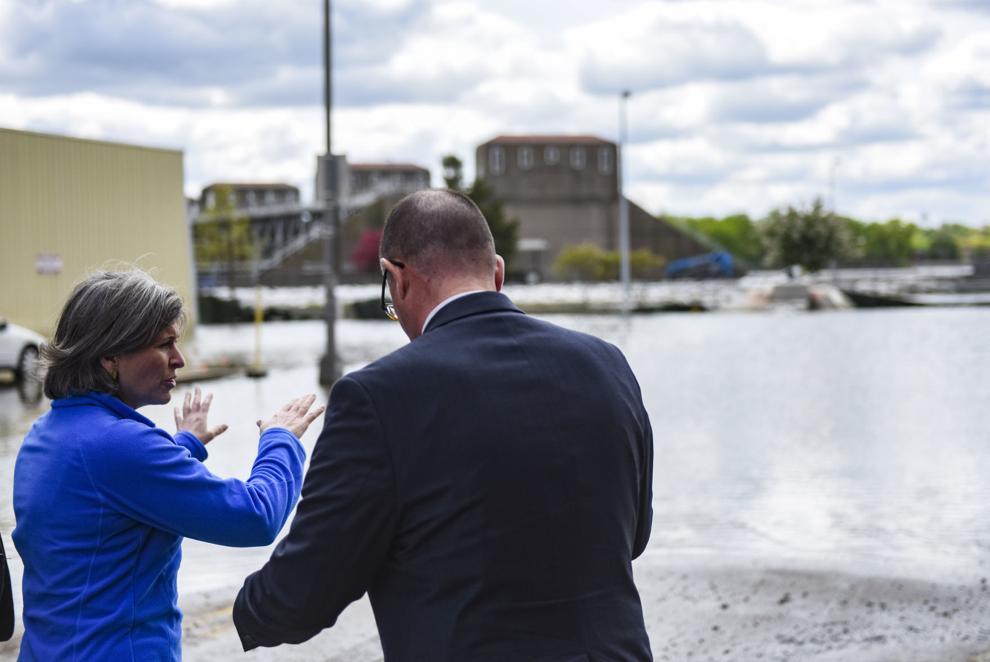 051119-qct-qca-ernst-10.jpg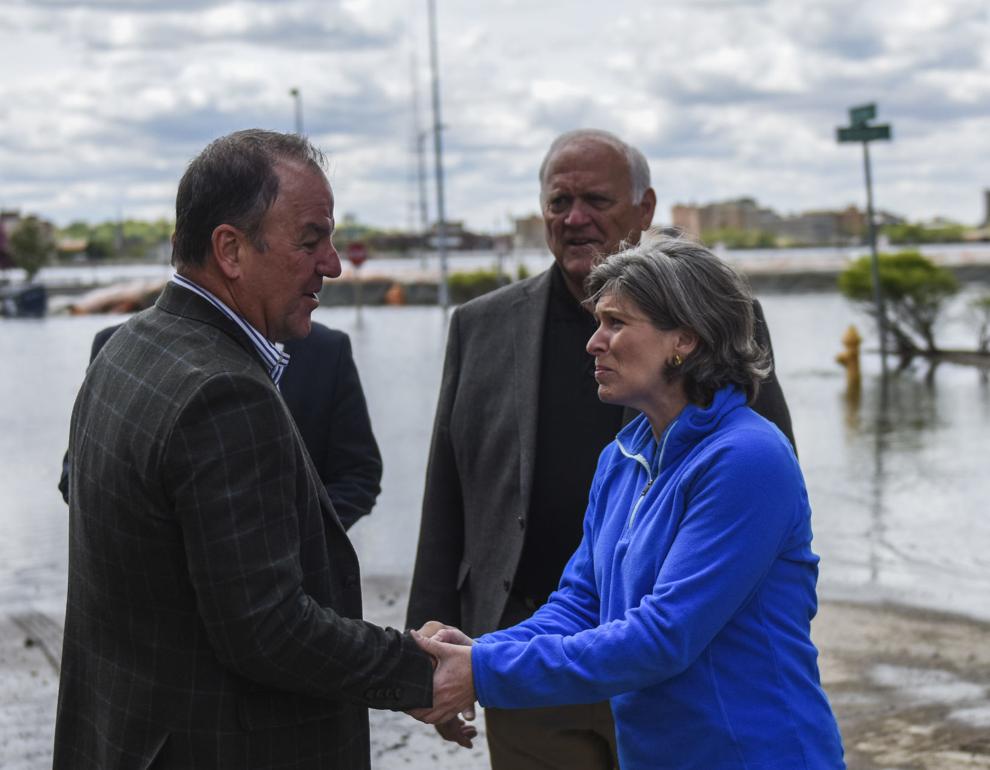 051119-qct-qca-ernst-11.jpg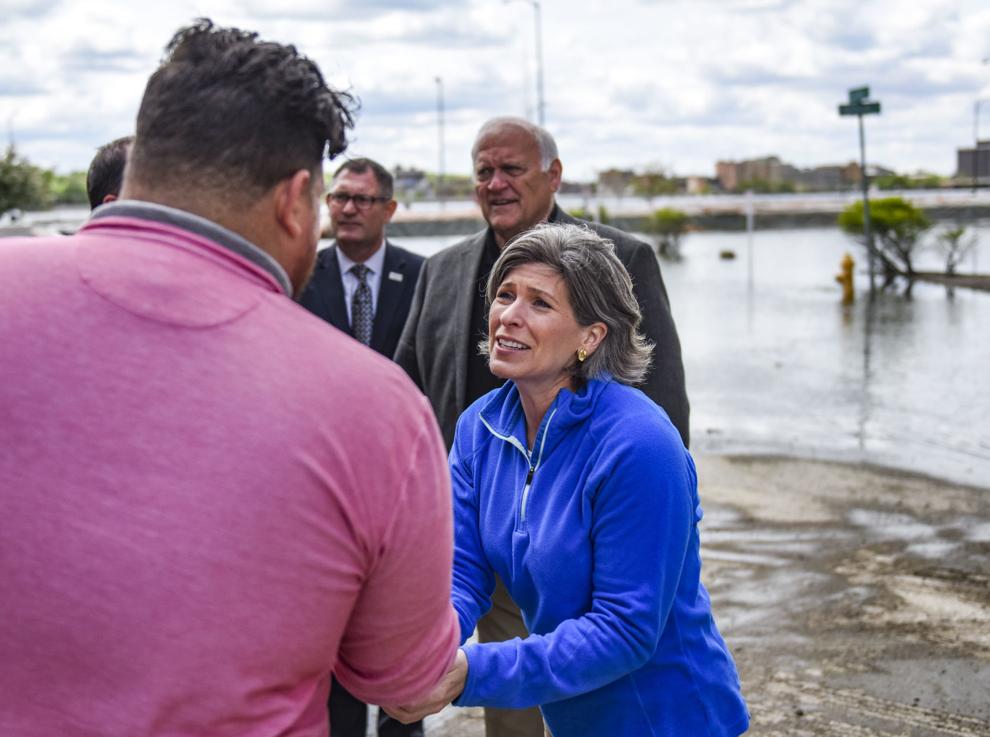 051119-qct-qca-ernst-12.jpg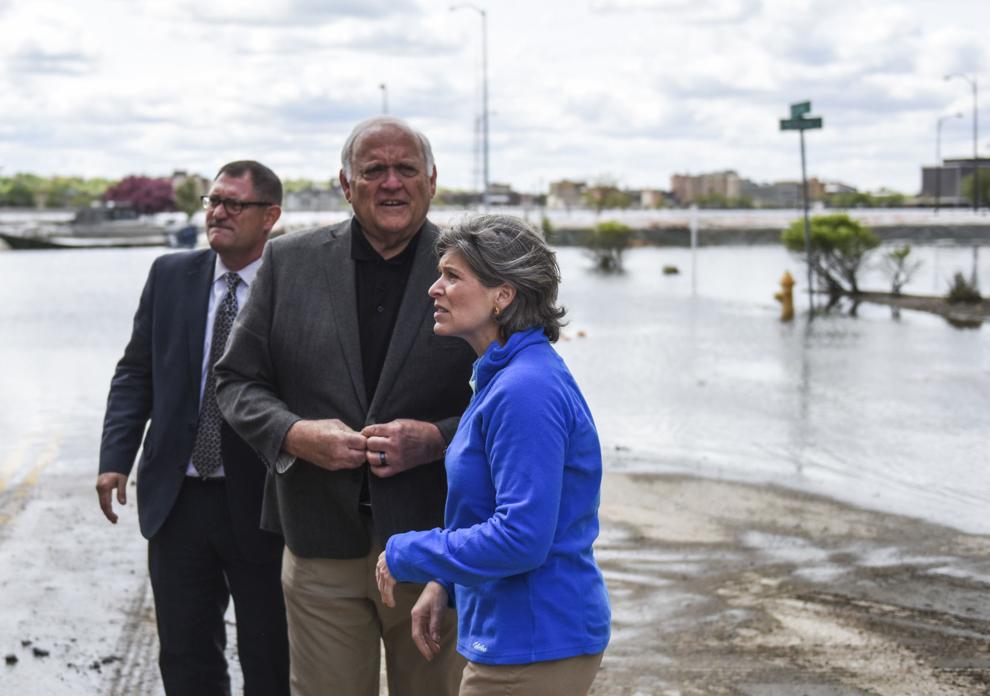 051119-qct-qca-ernst-14.jpg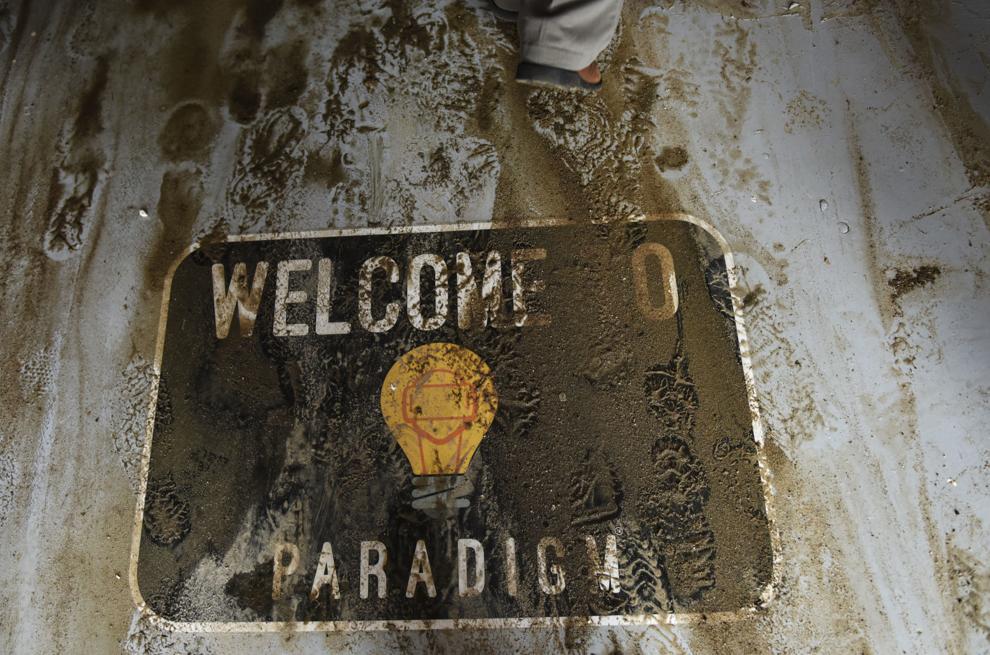 051119-qct-qca-ernst-15.jpg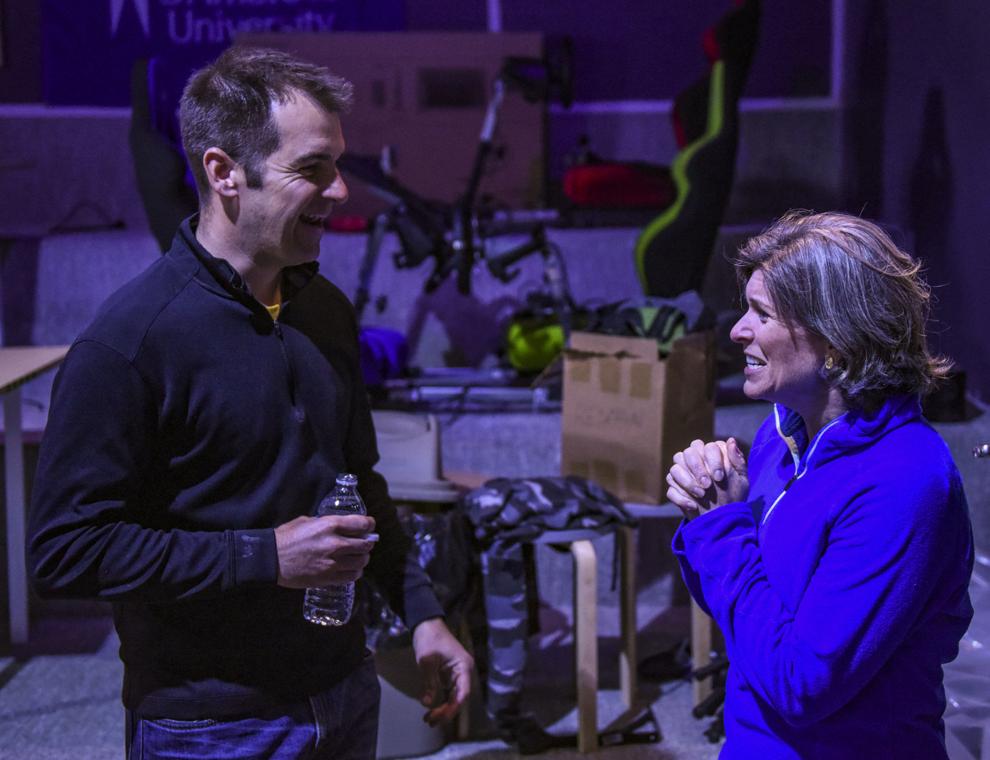 051119-qct-qca-ernst-16.jpg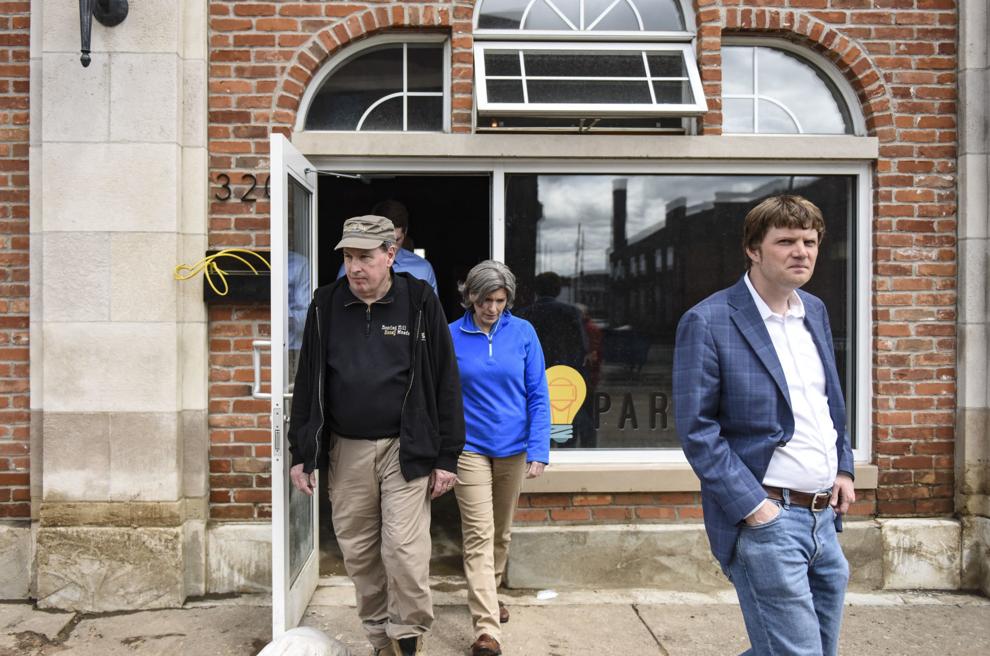 051119-qct-qca-ernst-17.jpg