Lots of name-reading, thanking and clapping.
That largely sums up the ribbon-cutting and formal opening Thursday at Scott Community College's new Urban Campus in downtown Davenport.
Leading the list of people thanked was Richard "Dick" Bittner, trustee of the Bechtel Trusts whose lead gift of $1.3 million "launched and sustained" the fund-raising campaign to help build the campus, Don Doucette, chancellor of Eastern Iowa Community Colleges, said.
"Without that early support and the confidence it gave, this would be a vacant space," Doucette said, gesturing to the interior of the campus community room.
The room is located in a new, two-story connector building that links two existing three-story buildings on the corners of Brady and Main streets, facing 3rd Street, that were rehabbed into classrooms and offices.
The 70,000-square-foot campus that was built for roughly $32 million also contains informal "huddle" space for group study, labs, a bookstore in a former board room and a coffee shop.
The trusts that Bittner helped Harold and Marie Bechtel establish now contain more than $100 million in assets and have awarded $82 million to the community since 1986, Ken Koupal, president of the EICC Downtown Campus Foundation board, said.
You have free articles remaining.
Bittner once told him that one of his greatest hopes was to help restore the vitality of downtown Davenport that he remembered from his youth, Koupal said.
Every speaker at the ribbon-cutting acknowledged that the Urban Campus contributes to that vitality.
Also among the people, businesses and foundations cited for their role in the campus were Black Hawk Bank & Trust, for loaning money; Estes Construction, for building; and Dick Davidson of the law firm Lane & Waterman, for putting together the complex financial package that made it possible.
Douchette also gave a nod to Amrit and Amy Gill, owners of Restoration St. Louis, "with whom we conceived and launched this project ...on the back of a napkin in the Hotel Blackhawk after a tour of the Kahl (Building) in 2014," he said. The Kahl is a college-owned building where downtown classes were held previously.
The Gills ultimately did not develop the Urban Campus, but they did complete the $62 million City Square project on the south side of the block. It consists of a hotel, restaurant and the city's only rooftop bar in the former Putnam building and class A office space, including the Wells Fargo bank, in the former M.L. Parker building.
And in case you're interested, the naming rights to the campus community room are available. See Don Doucette.
060718-qct-qca-ribbon-001
060718-qct-qca-ribbon-002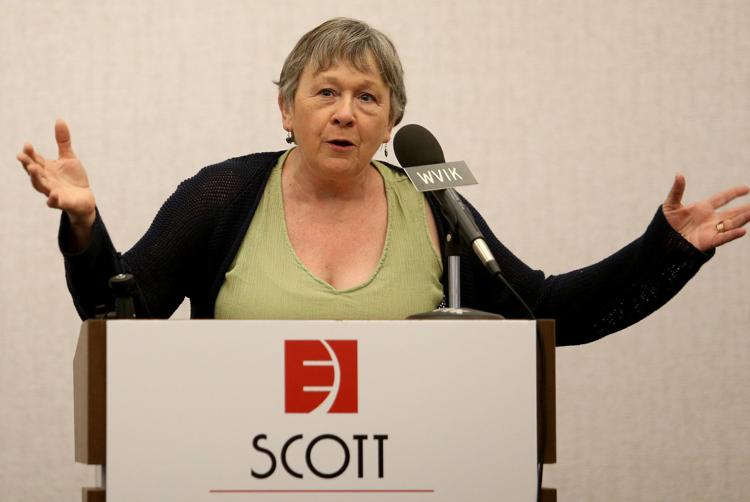 060718-qct-qca-ribbon-003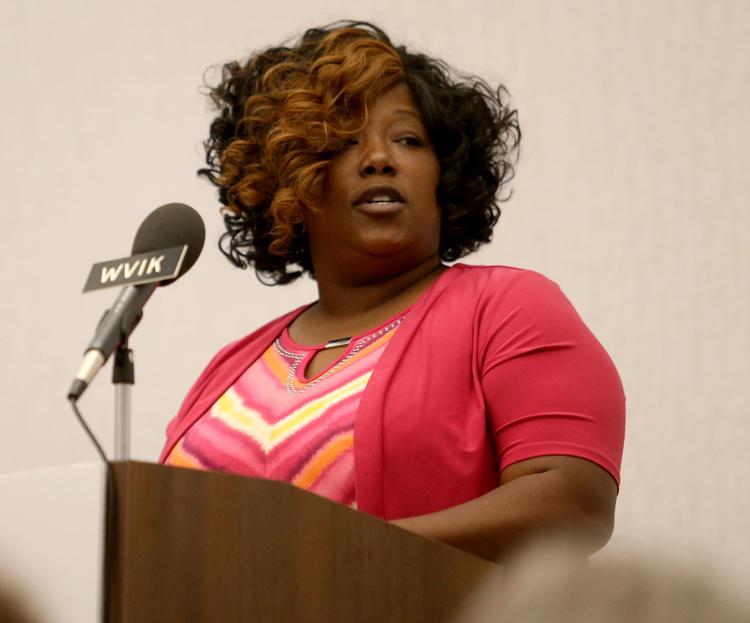 060718-qct-qca-ribbon-004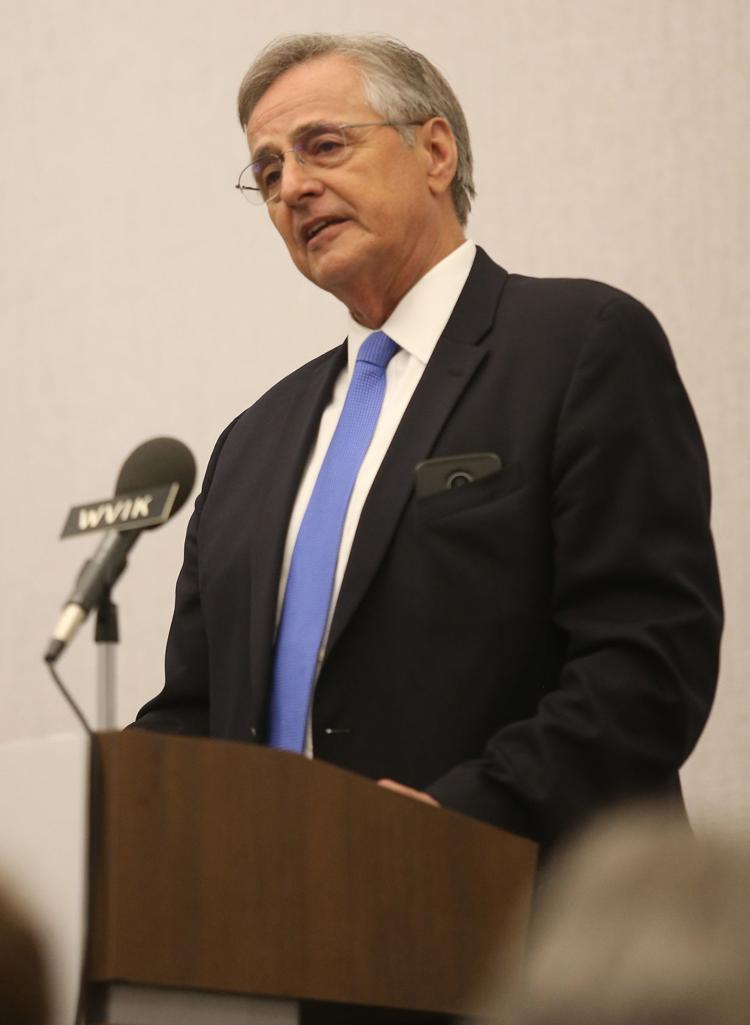 060718-qct-qca-ribbon-005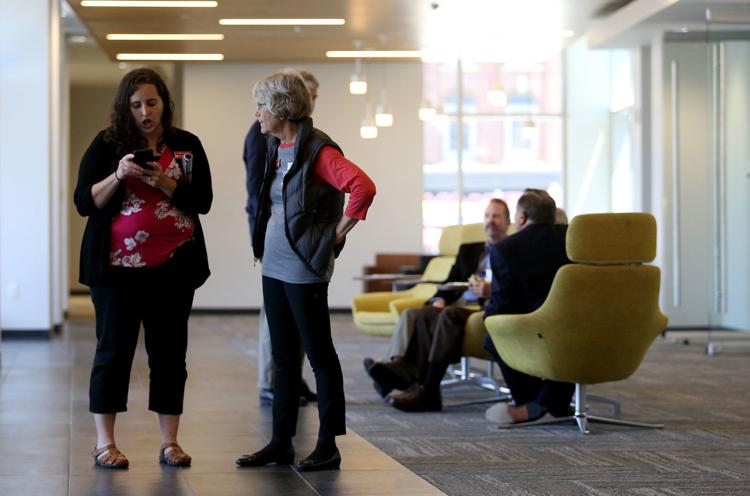 060718-qct-qca-ribbon-006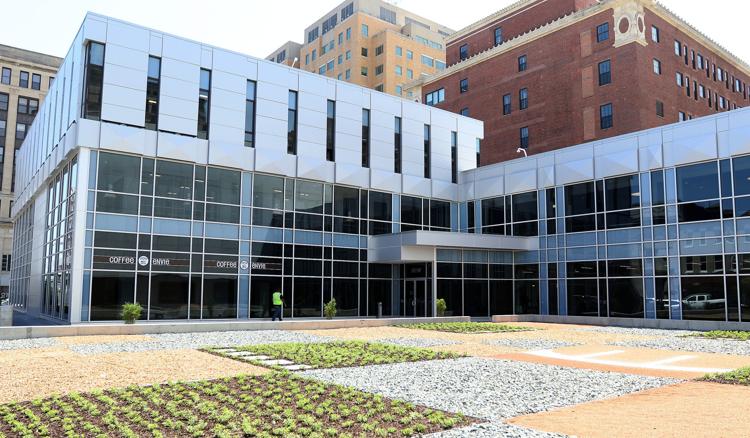 060718-qct-qca-ribbon-007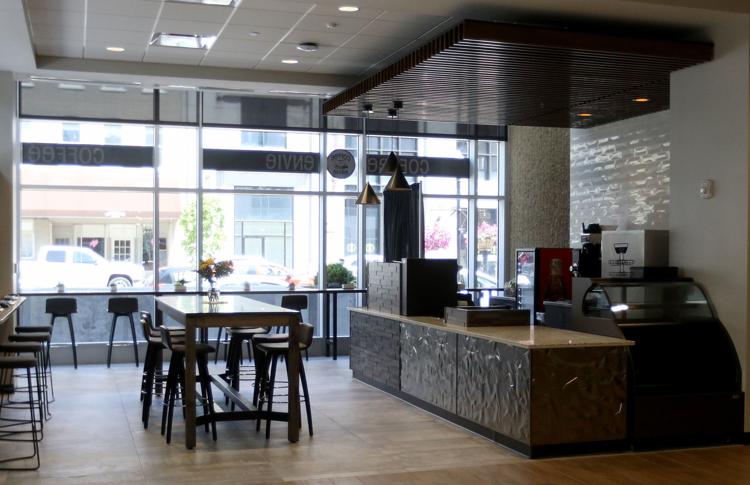 060718-qct-qca-ribbon-008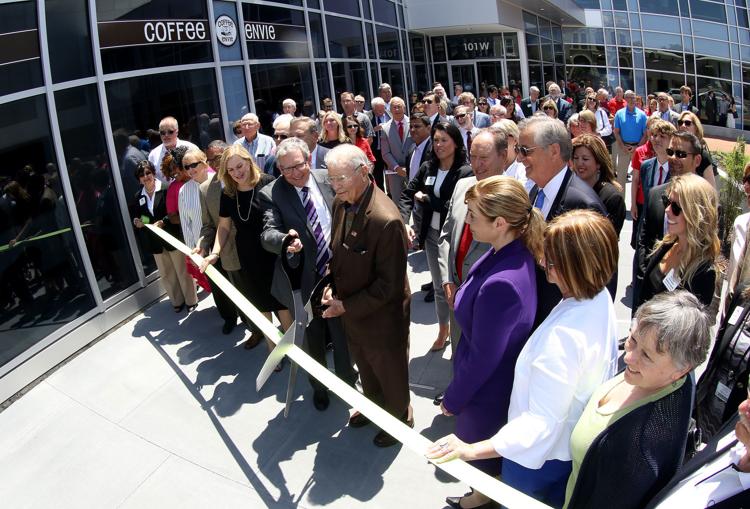 060718-qct-qca-ribbon-009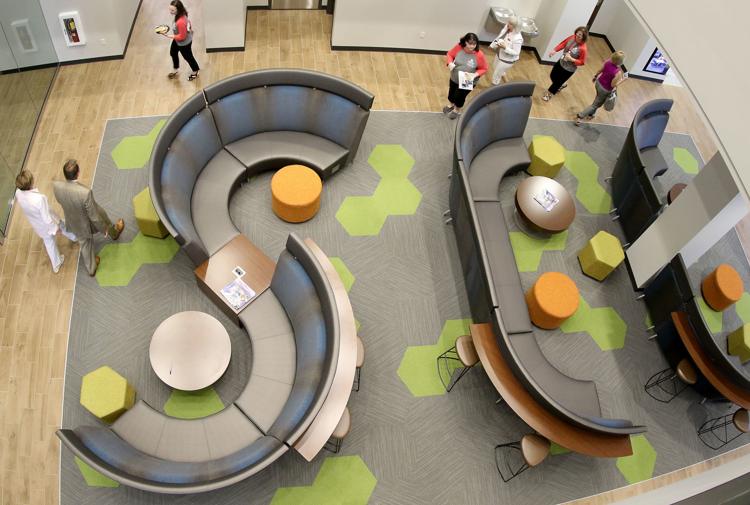 060718-qct-qca-ribbon-010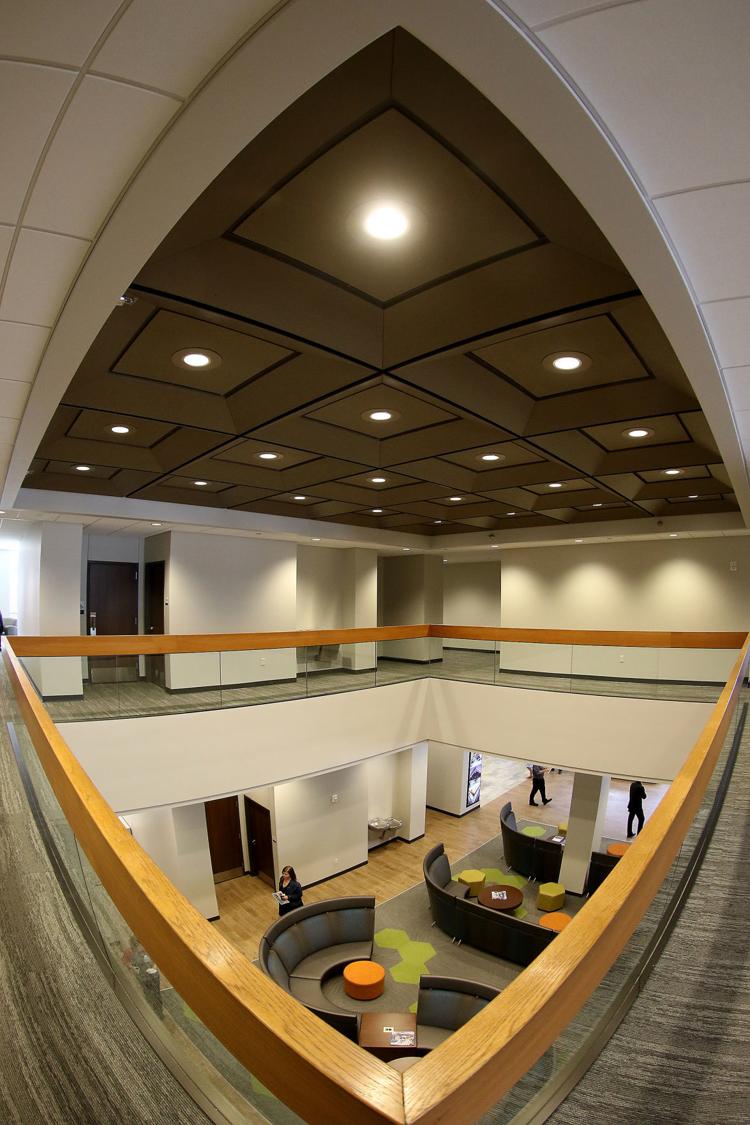 060718-qct-qca-ribbon-011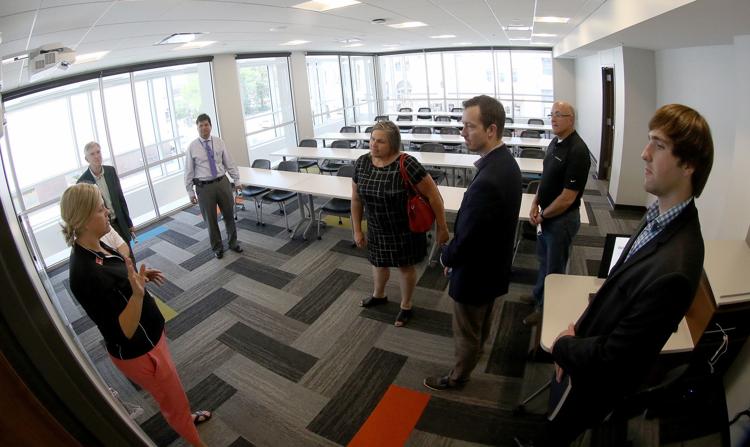 060718-qct-qca-ribbon-012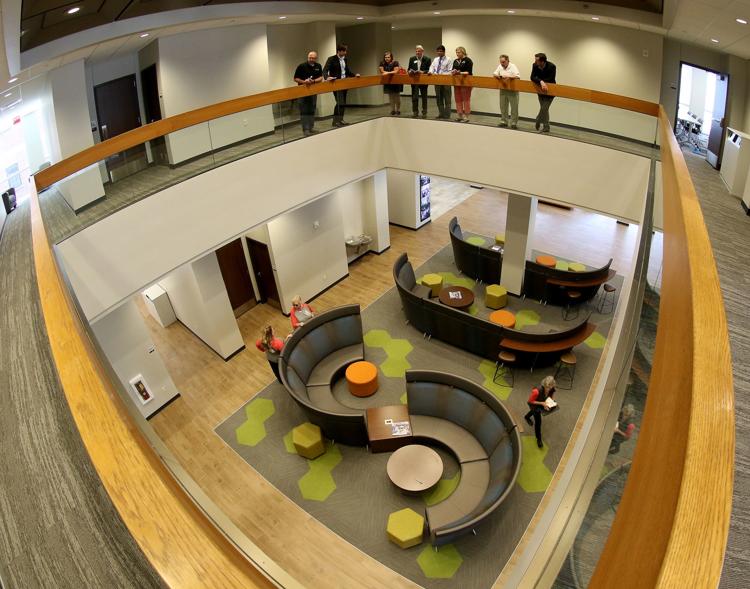 060718-qct-qca-ribbon-013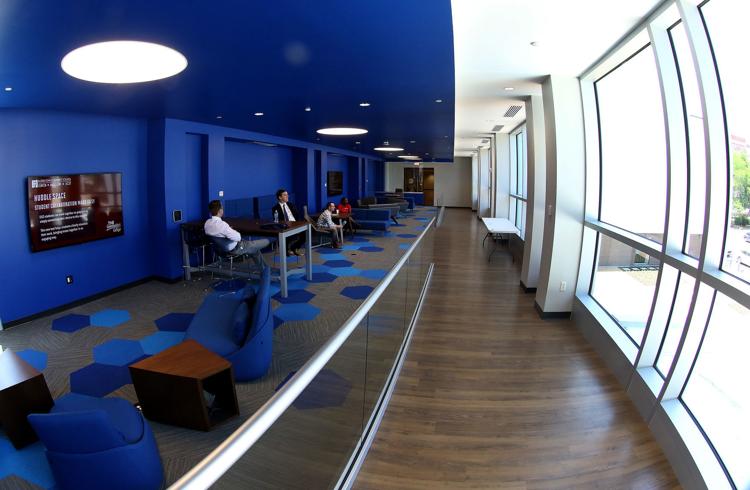 060718-qct-qca-ribbon-014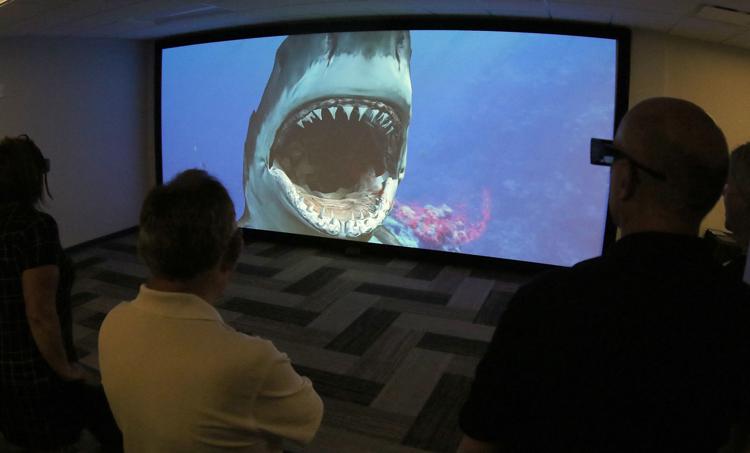 060718-qct-qca-ribbon-015