A Scott County supervisor serving dual roles on a Davenport board — as both an elected county official and school board member — is in violation of Iowa law, according to Scott County Attorney Michael Walton.
The revelation comes as Republican-controlled Iowa Legislature passed a sweeping and controversial elections bill sponsored by Davenport Republican state Sen. Roby Smith that would shorten Iowa's early voting period, tighten absentee ballot rules and set criminal charges for county auditors who fail to follow state rules, among many other provisions.
The bill would also amend the obscure Iowa code section to seemingly resolve John Maxwell's potential conflict of interest.
Walton on Wednesday informed the Scott County Board of Supervisors and county auditor, treasurer and recorder of "a potential conflict" with Maxwell, who serves on both the Scott County Board of Supervisors and the North Scott school board.
"The conflict arises because both positions require membership on the Davenport City Conference Board," Walton wrote in a memo to supervisors and three county officials.
The conference board, made up of the Davenport mayor and city council, county supervisors and Bettendorf, Davenport and North Scott school board members, oversees the city assessor's office.
"Due to both positions requiring membership on the city conference board, the offices of county supervisor and school board member in this situation are incompatible," Walton wrote.
Walton did not return a message seeking comment.
Questions about whether Maxwell could serve on both were raised in 2018, when he campaigned for and was subsequently elected to the Scott County Board of Supervisors, while serving as president of the North Scott school board, and during his re-election to the school board in 2019.
He was sworn in as county supervisor January of 2019 and his term expires January of 2023.
At the time, the Scott County Attorney's, Iowa Secretary of State and Iowa Attorney General's offices advised serving on the Board of Supervisors and school board did not present a conflict, according to Maxwell and another supervisor.
It was not until a recent meeting of the conference board that an issue arose. According to Maxwell, there were not enough school board members present to constitute a quorum. To do so, rather than be counted as a county supervisor, Maxwell volunteered to instead be listed as a school board member.
The move sparked confusion and questions by the city assessor, who conferred with the Scott County Attorney, leading to his discovery of what Maxwell termed "an obscure" section of Iowa Code missed in their initial survey of Iowa law.
"It's a complicated issue, and ... I'm in a situation I didn't realize I was in, and I'm trying to do whatever is best," said Maxwell, a Republican who owns and operates Cinnamon Ridge Dairy in rural Donahue. "I enjoy serving on both boards, and I really feel like I'm making a difference."
Maxwell added: "I'm not doing it because I'm power hungry. And, quite frankly, I'm guilty ... of wanting to serve too much, if I'm guilty of anything."
What happens next with Maxwell's seat remains unsettled.
According to Iowa case law, "if a person, while occupying one office, accepts another incompatible with the first, he ipso facto vacates the first office," Walton wrote.
Maxwell was re-elected to the North Scott School Board while he was a sitting member of the Scott County Board of Supervisors.
State law, however, does not expressly address the issue.
Iowa Code states if the status of an officeholder is in question, "the entity or officer responsible for making an appointment to fill the vacancy shall decide whether a vacancy exists."
According to Maxwell and other county officials, that would be the county auditor, recorder and treasurer.
Additionally, 25 registered voters in the county could submit a petition to ask for a public hearing and a determination on whether a vacancy exists on the county board.
Scott County Auditor Roxanna Moritz said she plans to meet with County Recorder Rita Vargas and County Treasurer Michael Fennelly Thursday to discuss the matter and gather consensus and additional information as to what state law requires.
However, Iowa lawmakers' passage Wednesday of sweeping changes to Iowa election law may make it a moot point.
Tucked into the Senate elections bill is a provision tailored to allow Maxwell to continue to serve on both boards.
The provision allows for waiver of one of the positions on the conference board, thereby resolving the potential conflict. Specifically, the proposed statute provides that "[a] waiver pursuant to this section does not cause the person to vacate any elective office."
The legislation is expected to be signed into law by Gov. Reynolds next week.
While the new law would not apply retroactively, by the time a public hearing is held by county officials to determine a vacancy as required by Iowa law, "this legislation is going to be law and there's no need to vacate one of the offices, and so it becomes a moot point," said Scott County Board of Supervisors Chairman Ken Beck, a Republican.
"As far as I'm concerned, I'm sitting and waiting for this legislation to pass," Beck said. "So we're not penalizing people who are trying to do good. Really the issue is with city of Davenport code (related to the makeup and creation of the conference board, which creates the incompatible positions under state law), and that's what this legislation is meant to fix."
The elections bill would take effect upon Reynolds' signature.
Maxwell said he discussed the issue with Smith, but did not request the proposed change to state law and does not consider it a personal favor.
"He reached out to me long after the cow was out of the barn," Maxwell said. "He didn't do it necessarily for me. He did it more for several instances that he said he's had and that this makes the (state) language a lot clearer."
Smith did not return a message seeking comment Wednesday night.
Scott County Supervisor Ken Croken, a Democrat, contends "it is certainly reasonable to question the propriety of one individual representing two organizations that may potentially be in conflict about policy and practice."
"And if my reading of the code is accurate, Mr. Maxwell vacated his seat many months ago," Croken said. "This is an unprecedented situation. It is regrettable that it was not brought to light months ago."
Photo: Early voting in Iowa
100520-qc-nws-earlyvoting-001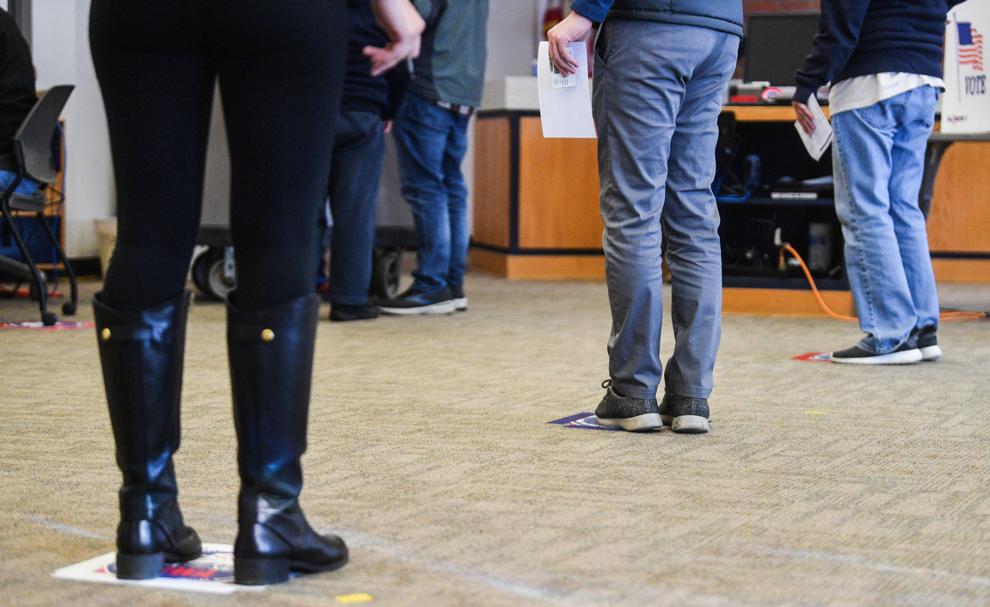 100520-qc-nws-earlyvoting-002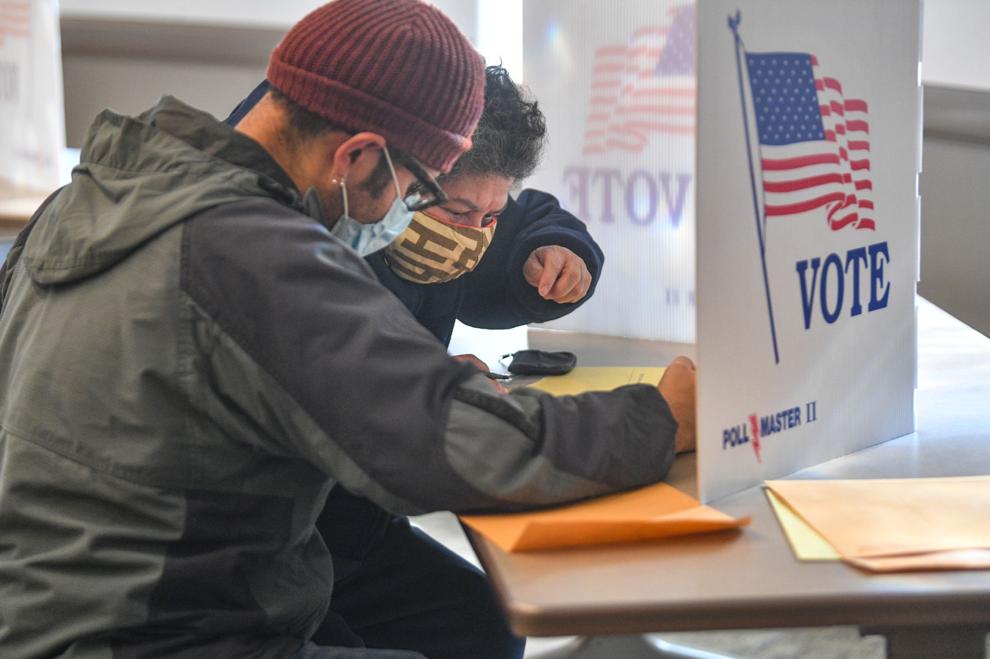 100520-qc-nws-earlyvoting-003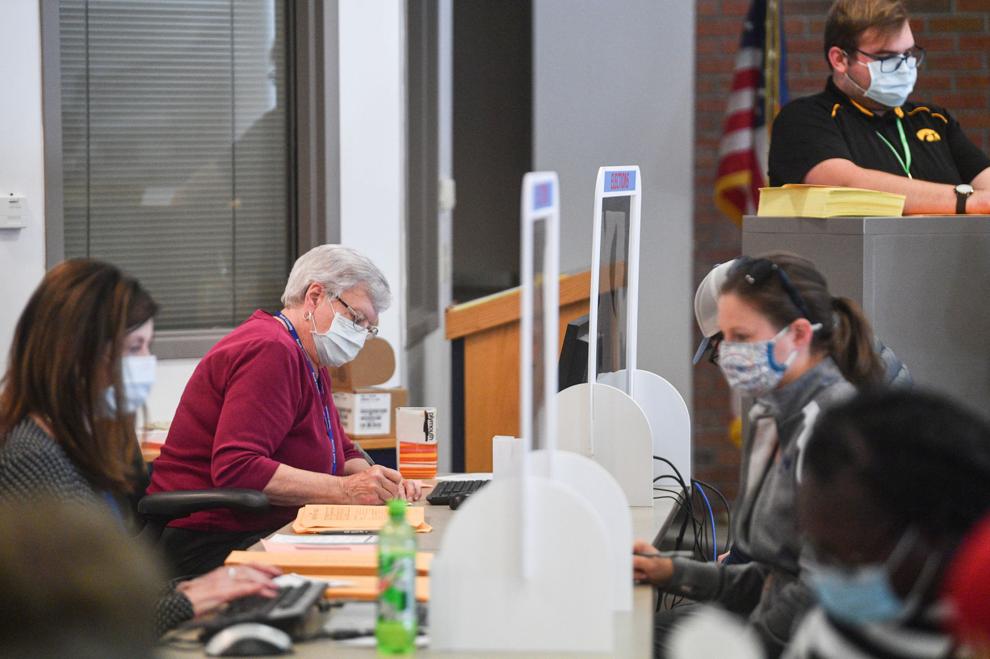 100520-qc-nws-earlyvoting-004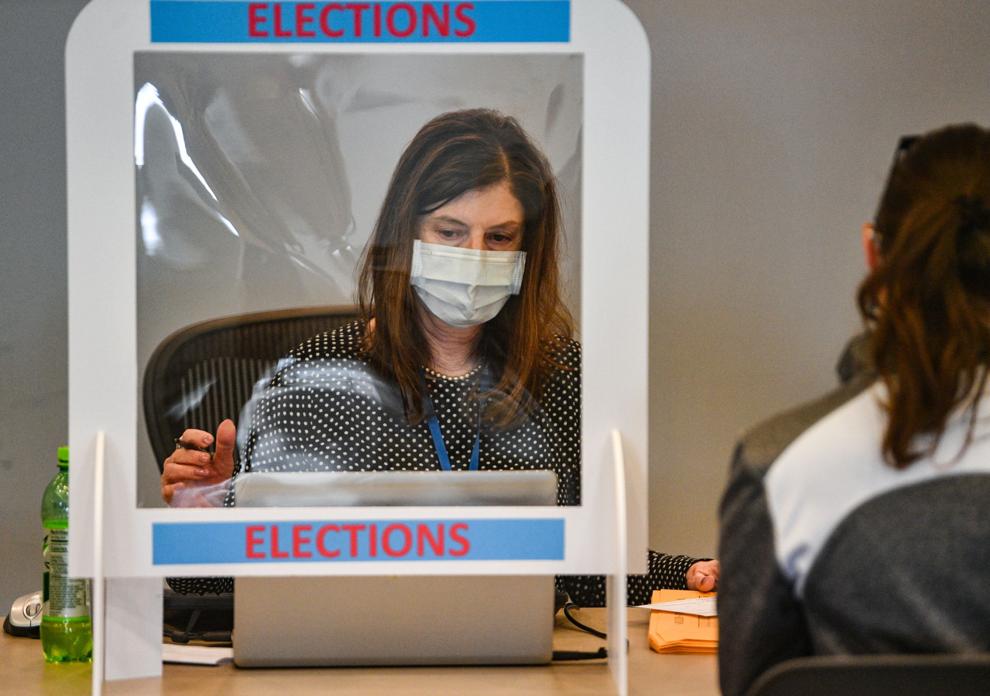 100520-qc-nws-earlyvoting-005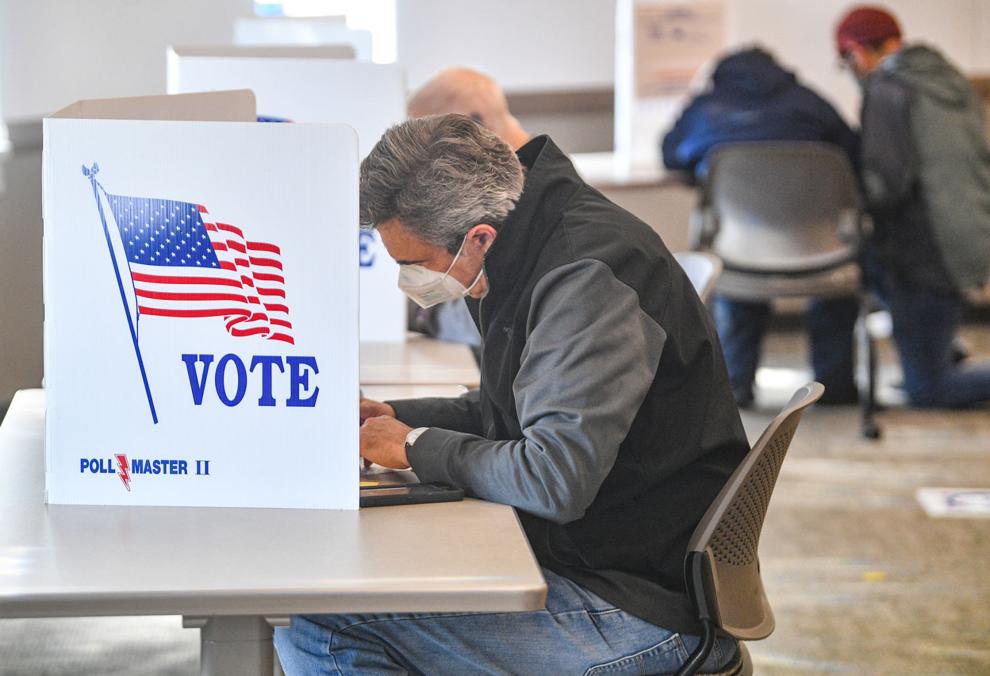 100520-qc-nws-earlyvoting-006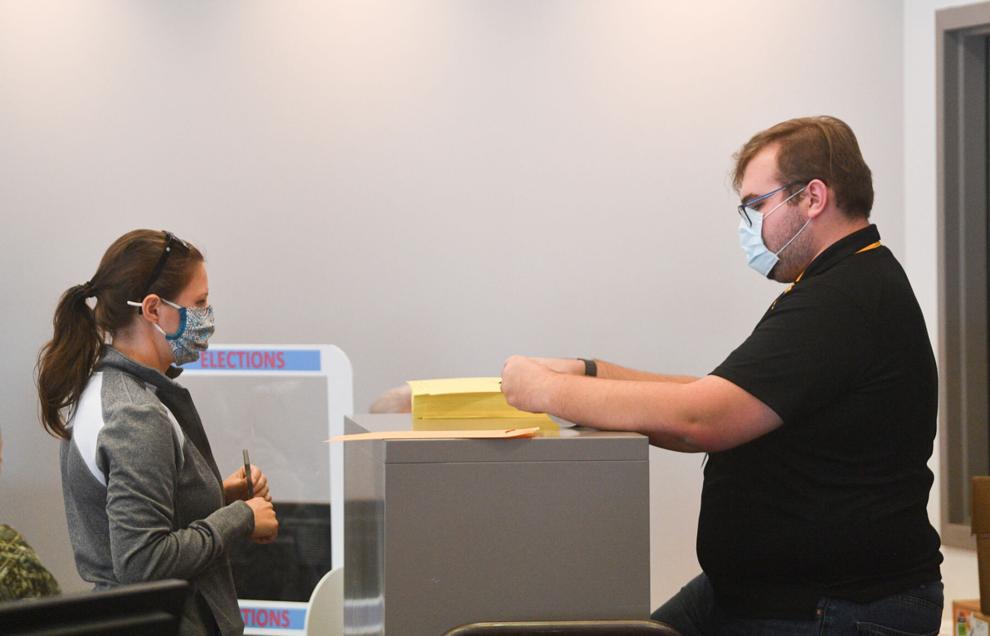 100520-qc-nws-earlyvoting-007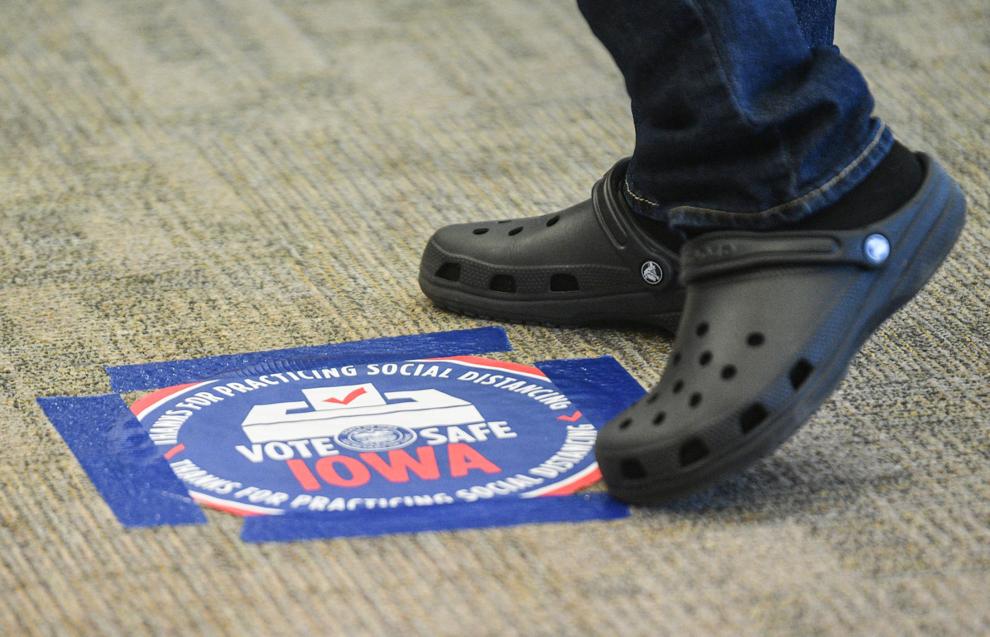 100520-qc-nws-earlyvoting-008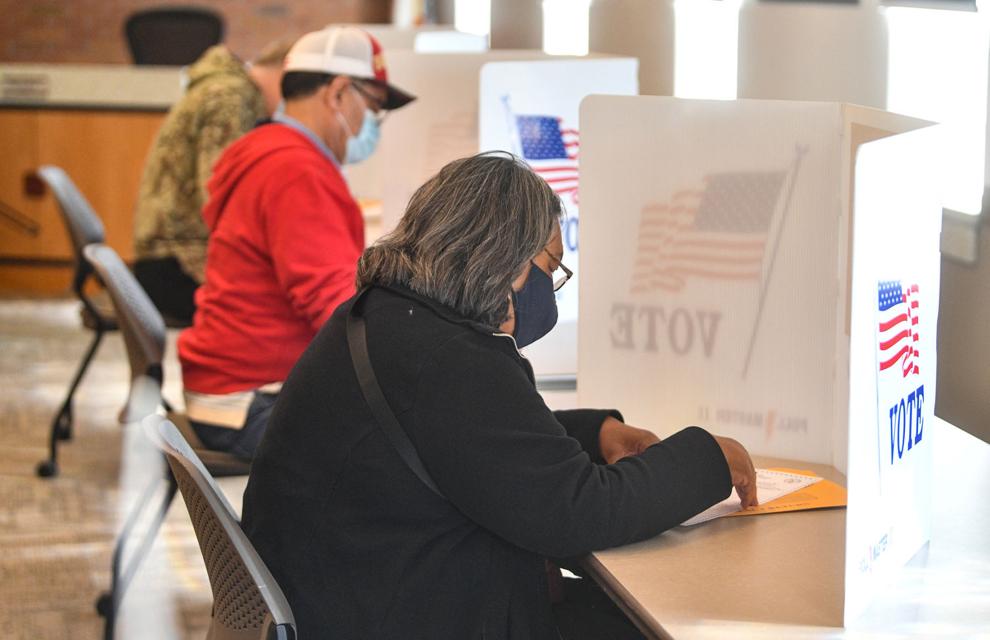 100520-qc-nws-earlyvoting-009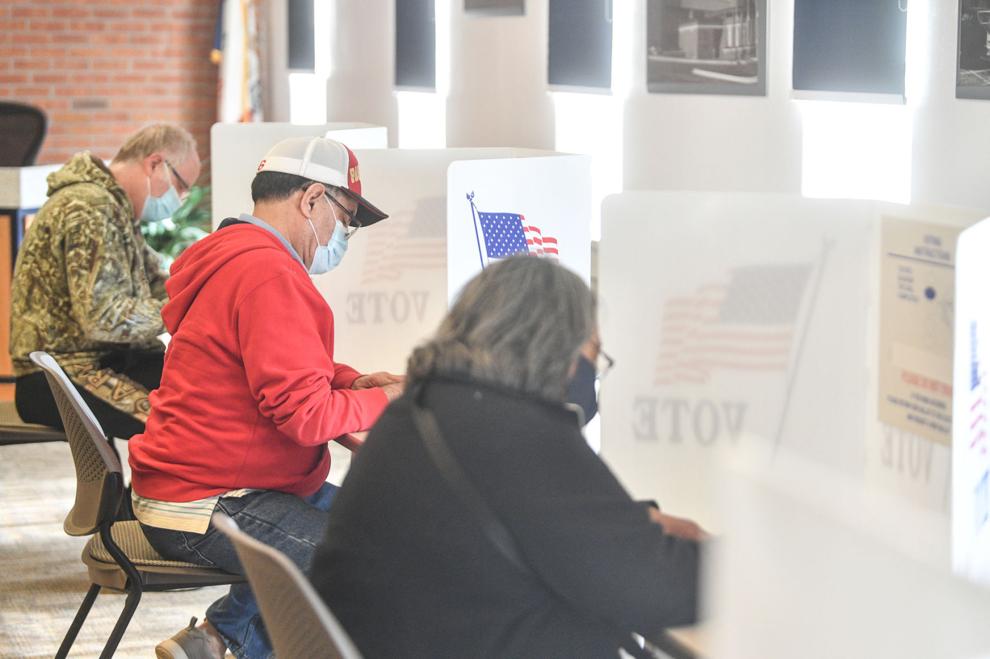 100520-qc-nws-earlyvoting-010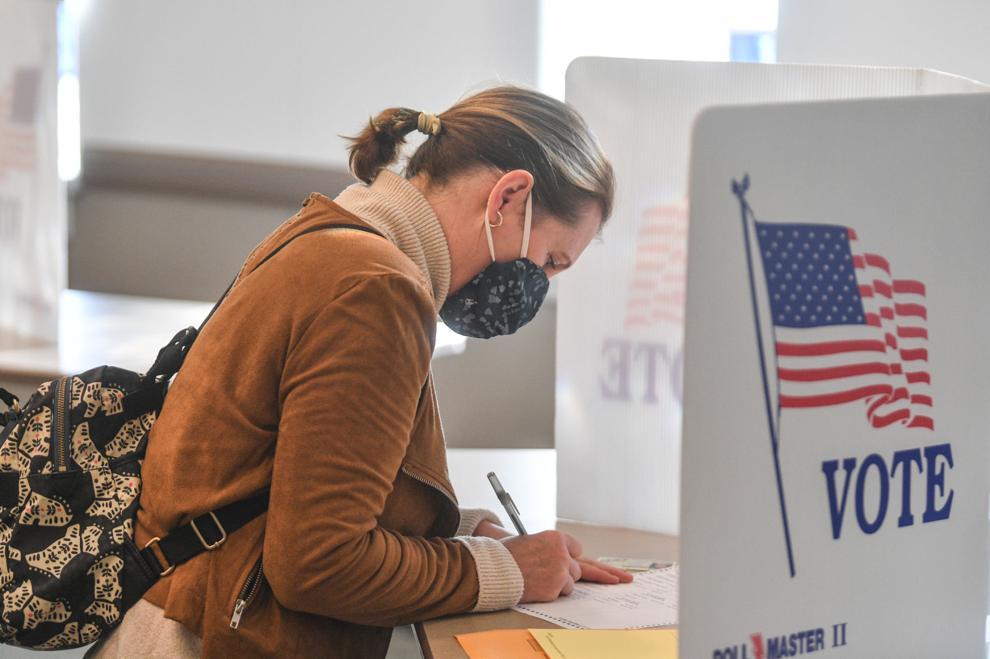 "I'm not doing it because I'm power hungry. And, quite frankly, I'm guilty ... of wanting to serve too much, if I'm guilty of anything."

— John Maxwell