Scott County has a positive test for COVID-19, but the patient doesn't live in the Quad-Cities, Health Department Director Edward Rivers said during a daily press briefing Wednesday afternoon.
"The person was tested in Scott County but is a resident of another county in Iowa," Rivers said.
UnityPoint Health President and CEO Robert J. Erickson announced the news to providers in a letter on Wednesday, a development first reported by the Quad-City Times and Dispatch-Argus.
"On Tuesday, March 17, a patient tested positive for COVID-19 (novel coronavirus) after an initial test at a UnityPoint Clinic location in Scott County, Iowa. The Iowa Department of Public Health was notified according to our protocol. This person is currently recovering at home and is in isolation, and our teams followed the proper safety protocols in the screening and testing of this individual. We continue to work closely with our public health departments as they follow their protocols for investigating the situation," he wrote.
Erickson goes on to say the test result was not surprising, given the pandemic.
"We maintain highly trained infection control teams, specialized equipment and protocols consistent with the latest guidance from the Centers for Disease Control and Prevention (CDC)," he wrote.
Ashe Simpson, spokesman for UnityPoint Health declined to comment further.
Rivers said the person who tested positive won't be tallied as a Scott County case because the person isn't local, adding it was reported in Tuesday's results from the Iowa Department of Public Health. According to IDPH, there were six cases reported Tuesday, three from Johnson County, the others from Adair, Black Hawk and Dallas counties.
There are no confirmed cases of COVID-19 in Rock Island County. Statewide, 2,052 people have been tested, with 288 confirmed cases and one death as of Wednesday afternoon, according to the Illinois Department of Public Health. Iowa has 38 confirmed cases, with nine new cases confirmed Wednesday. The new cases were: three in Johnson County; two in Polk County; two in Dallas County; one in Washington County and one in Winneshiek County.
Though both Illinois and Iowa are reporting positives cases of COVID-19, detailed information is a tale of two states. When asked how many coronavirus tests are pending in Scott County, Rivers said, "In Iowa, we do not have information on how many people are being tested. We will only know when positive tests are reported to us."
Nita Ludwig, public health administrator for the Rock Island County Health Department, reported 36 tests have been authorized by the department as of Wednesday morning. Thirteen are negative, and the rest are pending.
"We are getting test results in on a staggered basis, as they get done with them at the laboratories," Ludwig said.
On Wednesday Genesis Health opened the first mobile testing site in the Quad Cities, in northwest Davenport. Tests are reserved for patients who were referred and had a sample ordered by a Genesis Health Group medical provider. Results are returned in around four or five days.
Both Illinois and Iowa have instituted bans on dine-in patrons at restaurants and bars. Rivers and Ludwig said they aren't aware of any investigations into restaurants or bars that have remained open. They also said they are not aware of any tests or quarantines of medical professionals at UnityPoint or Genesis.
On Tuesday both hospital systems implemented new rules for visitors aimed at minimizing the transmission of the coronavirus.
On Wednesday Iowa Gov. Kim Reynolds signed a bill expanding the roles of physician assistants in Iowa. Provisions include giving PAs legal protections similar to other health care professions and the ability to be reimbursed by Medicaid.
A major concern involves a shortage of medical supplies, which some health care facilities have reported nationally. The Iowa Department of  Public Health encouraged businesses and organizations to donate extra personal protective equipment (PPE) to assist health care providers and facilities. The IDH is especially looking for gloves, gowns, eye protection and masks, though all PPE is welcome.
"This is an unprecedented public health disaster, and stocks of personal protective equipment for health care providers are being used rapidly," Ken Sharp, division director of Acute Disease Prevention, Emergency Response and Environmental Health said in a release. "Any organizations that have extra PPE supplies that aren't immediately needed should consider donating them to help those on the front lines of this disease."
Rivers said an example of an organization that might donate is a dentist office, some are closing temporarily due to COVID-19 concerns.
Ludwig said the Rock Island County Health Department is working with the state and emergency management agencies to make sure local health facilities have needed supplies.
"I'd like to stress that while testing is important, I really would like to see people focus on slowing the spread of disease — social distancing measures, and clean, cover and contain," Ludwig said. "When we do have positive results we will share them."
In a late afternoon message, UnityPoint's Erickson said the hospital system "has had longstanding plans for management of infectious diseases, and we've enhanced those plans for this situation."
He added: "What we need now is the help of our community to ensure our health care resources will allow us to continue providing a very high level of care."
COVID-19 mobile testing at Genesis Health Systems in Davenport
031920-qc-nws-mobiletesting-010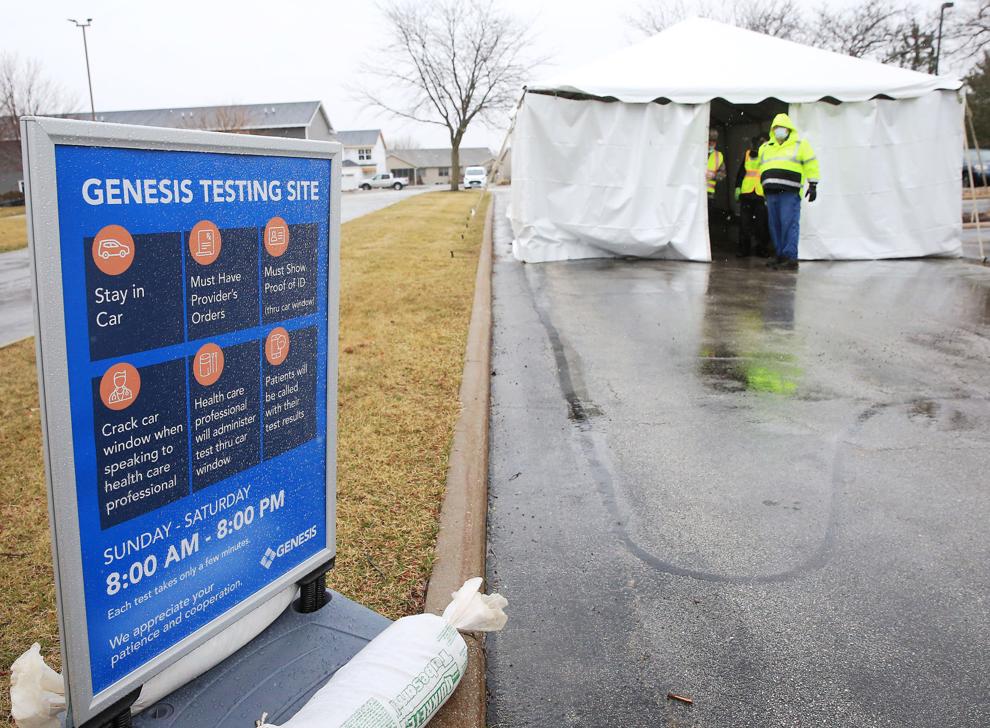 031920-qc-nws-mobiletesting-004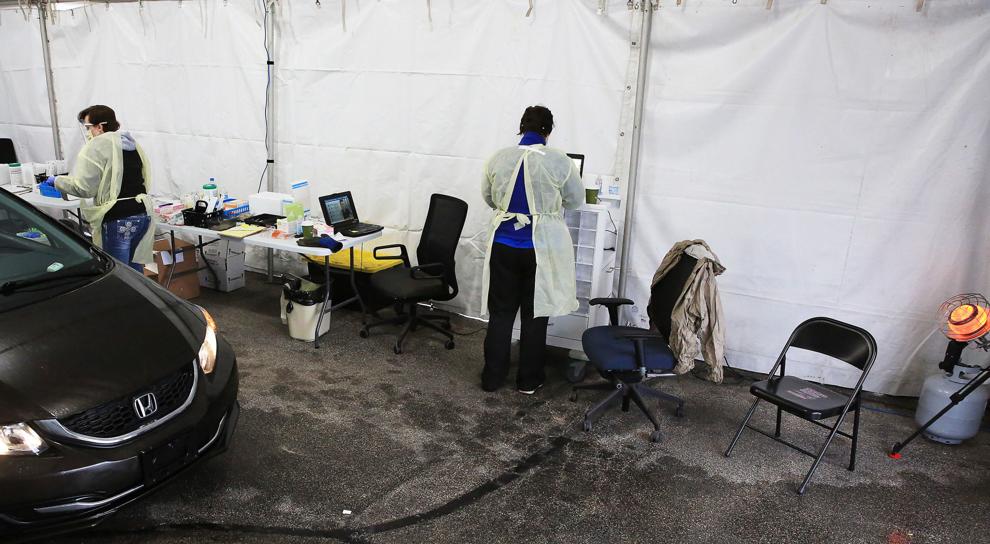 031920-qc-nws-mobiletesting-011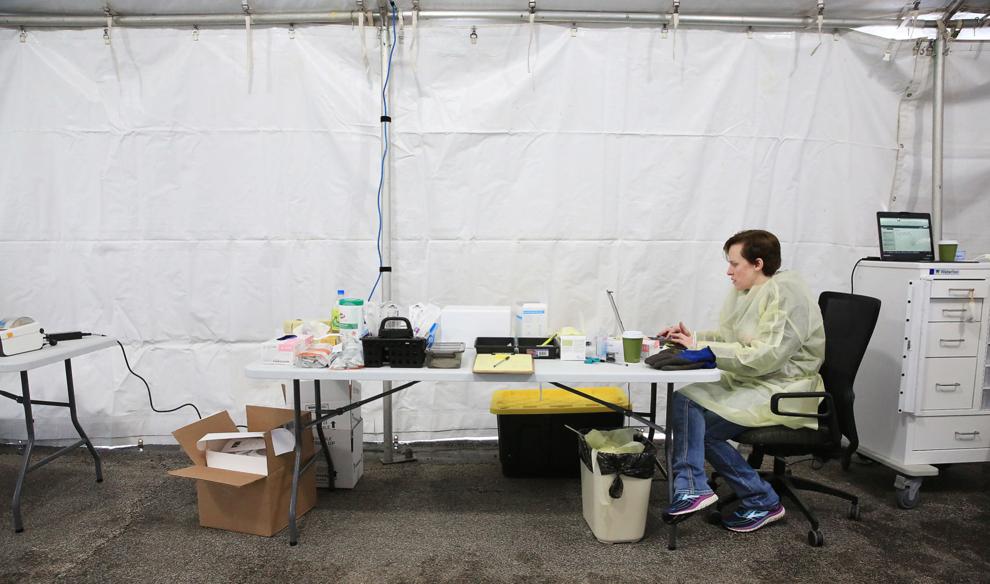 031920-qc-nws-mobiletesting-012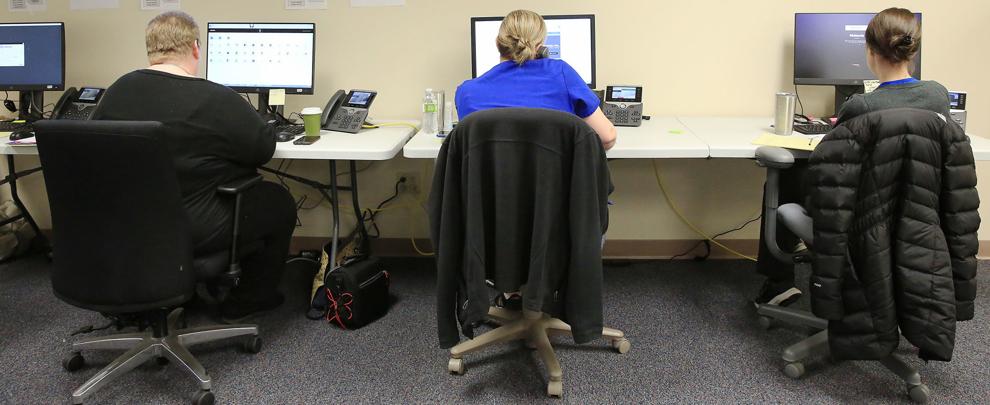 031920-qc-nws-mobiletesting-002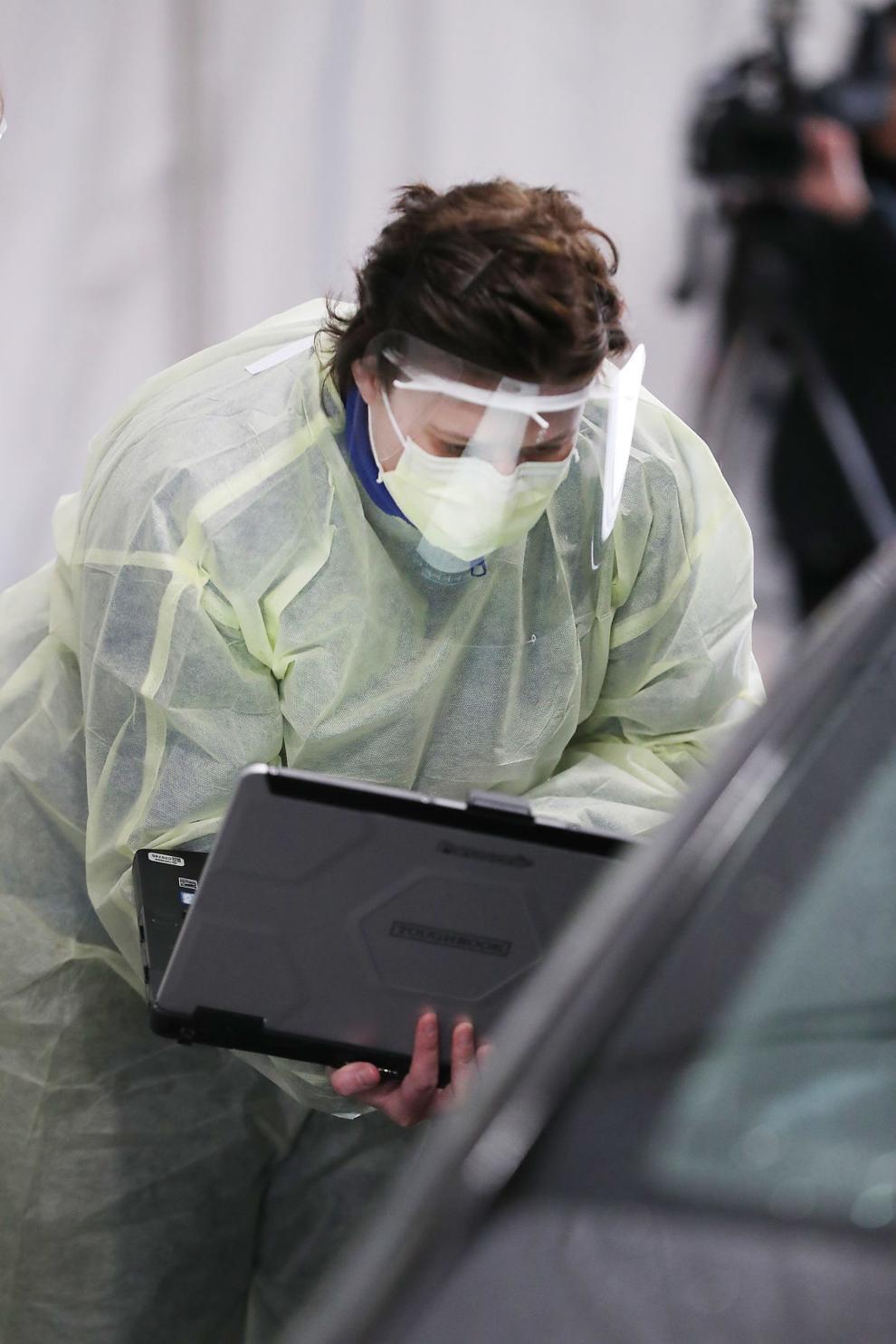 031920-qc-nws-mobiletesting-006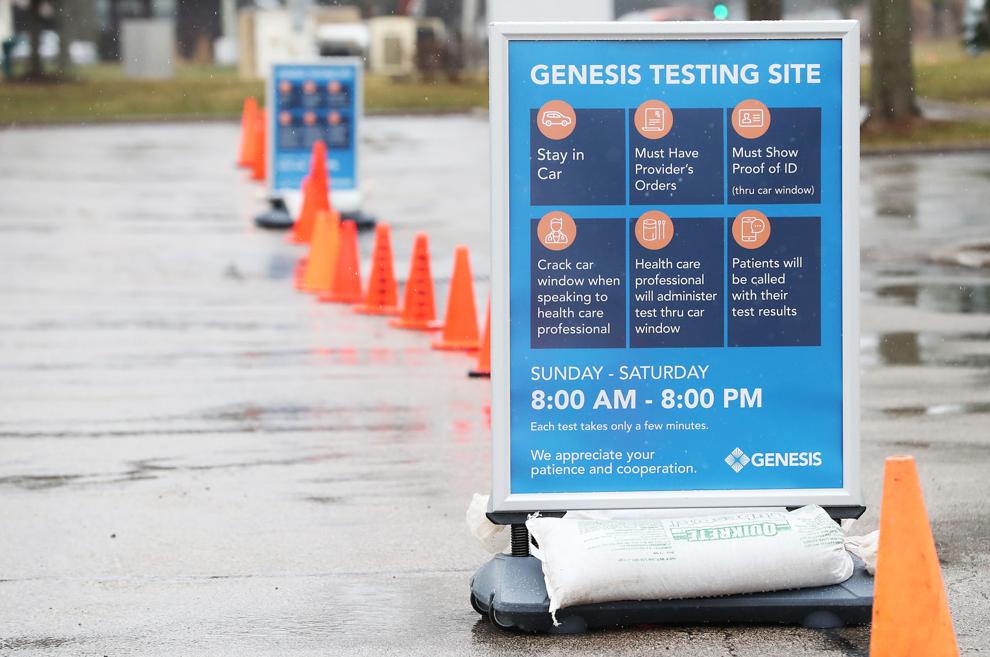 031920-qc-nws-mobiletesting-013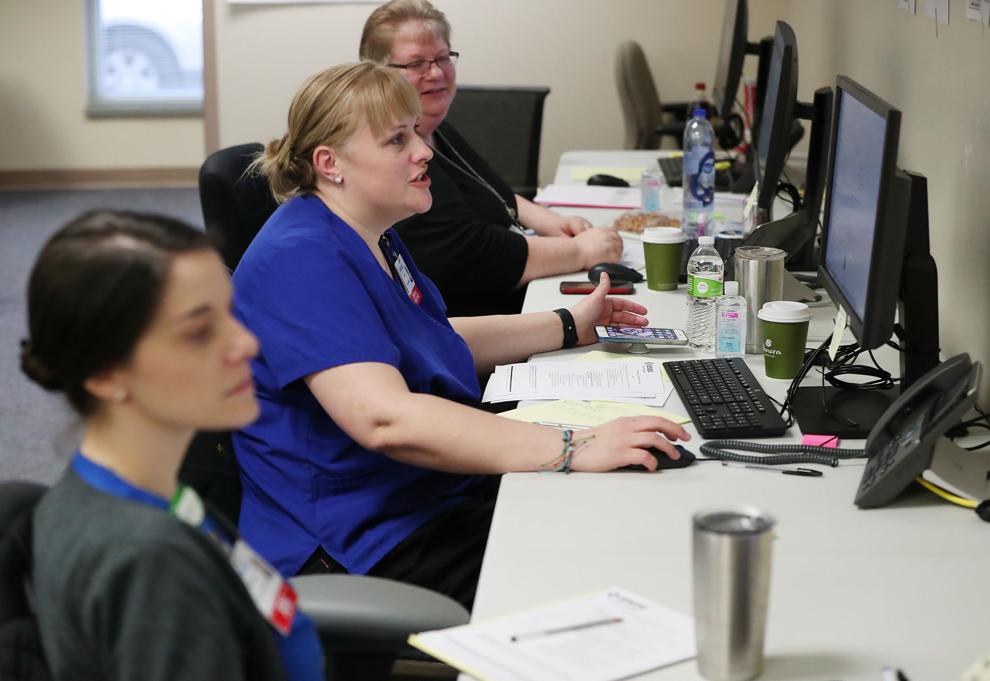 031920-qc-nws-mobiletesting-003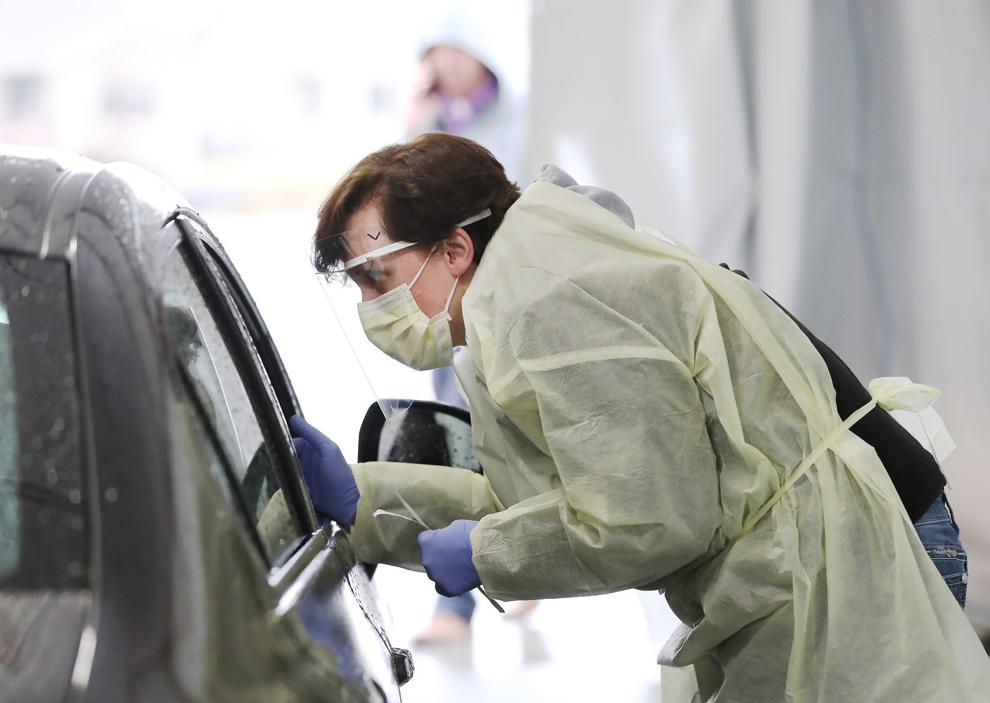 031920-qc-nws-mobiletesting-007
031920-qc-nws-mobiletesting-014
031920-qc-nws-mobiletesting-009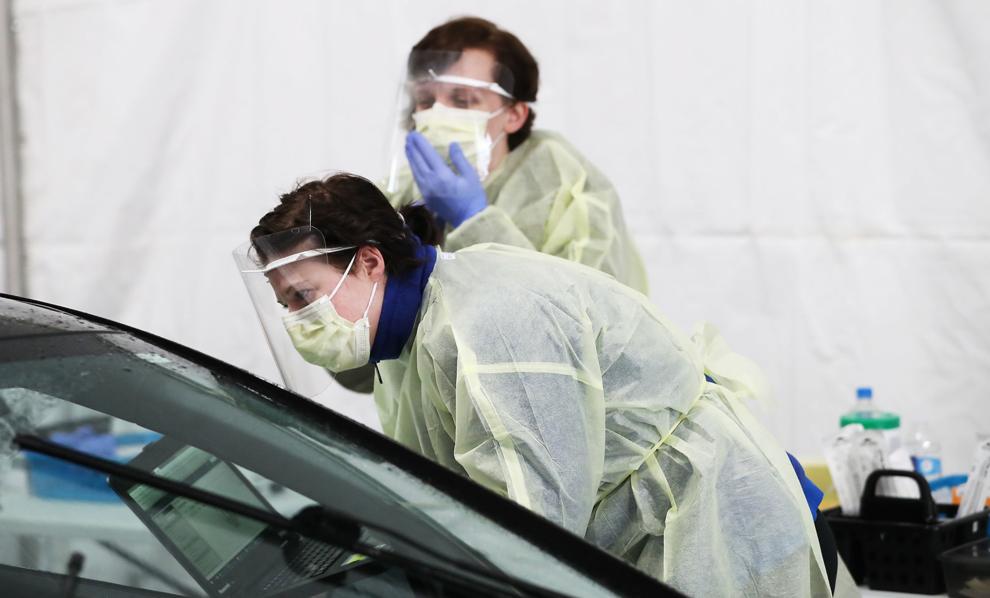 031920-qc-nws-mobiletesting-001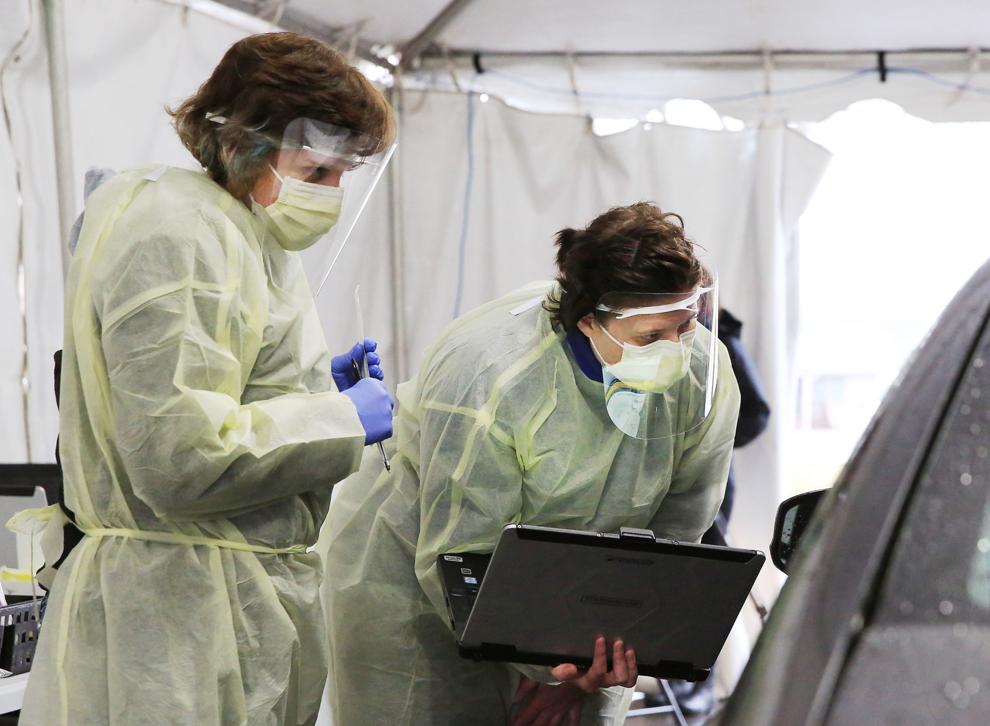 031920-qc-nws-mobiletesting-005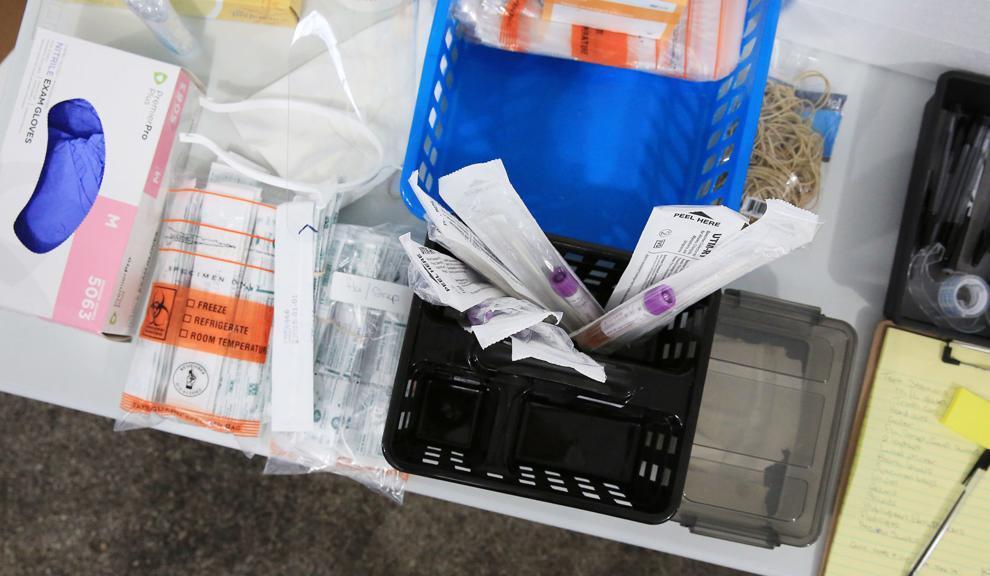 031920-qc-nws-mobiletesting-008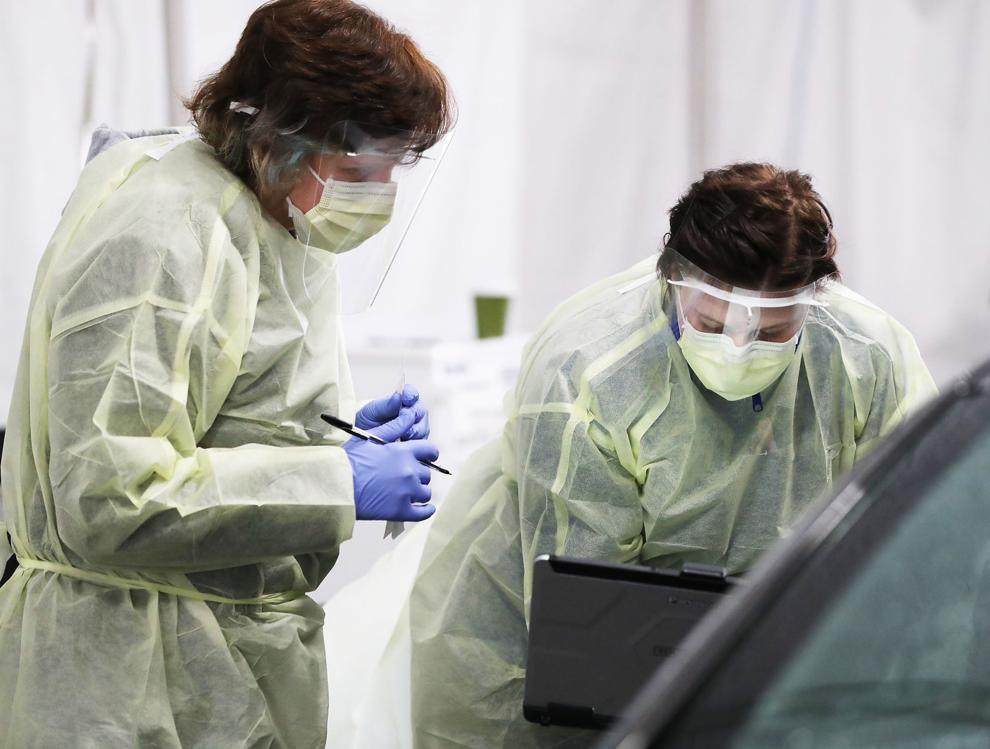 Graham Ambrose is the Iowa politics reporter for the Quad-City Times.