Scott County is one of nine in Iowa declared disaster areas Thursday by Gov. Kim Reynolds, primarily because of damage caused by flash flooding in Davenport during and after Wednesday's downpour.
The designation makes qualifying households eligible for up to $5,000 in grants to pay for home or car repairs, replace clothing or food or for temporary housing because of flooding, according to a news release.
The amounts of rainfall that fell late Wednesday afternoon varied widely by location, with as much as 5.41 inches reported by a spotter in northwest Davenport to 2 to 4 inches on the Illinois side, Dave Cousins, meteorologist with the National Weather Service, Davenport, said.
"The heavy rain really sat over that part," he said of northwest Davenport.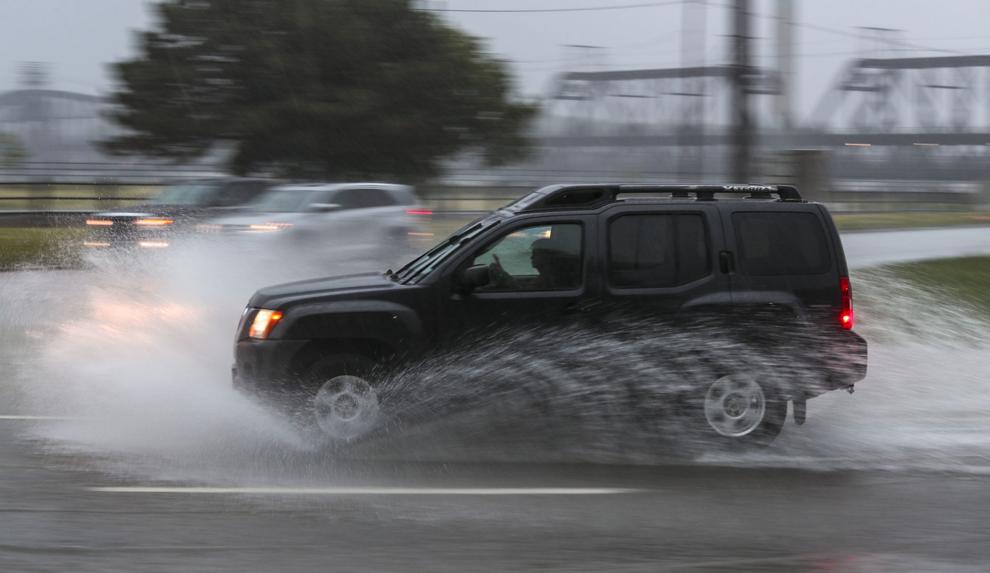 As a result, numerous street intersections filled with water, stalling cars, and managers of at least three apartment complexes called the American Red Cross of the Quad-Cities about providing shelter for tenants displaced by stormwater running through their units, Trish Burnett, interim executive director of the Red Cross, said.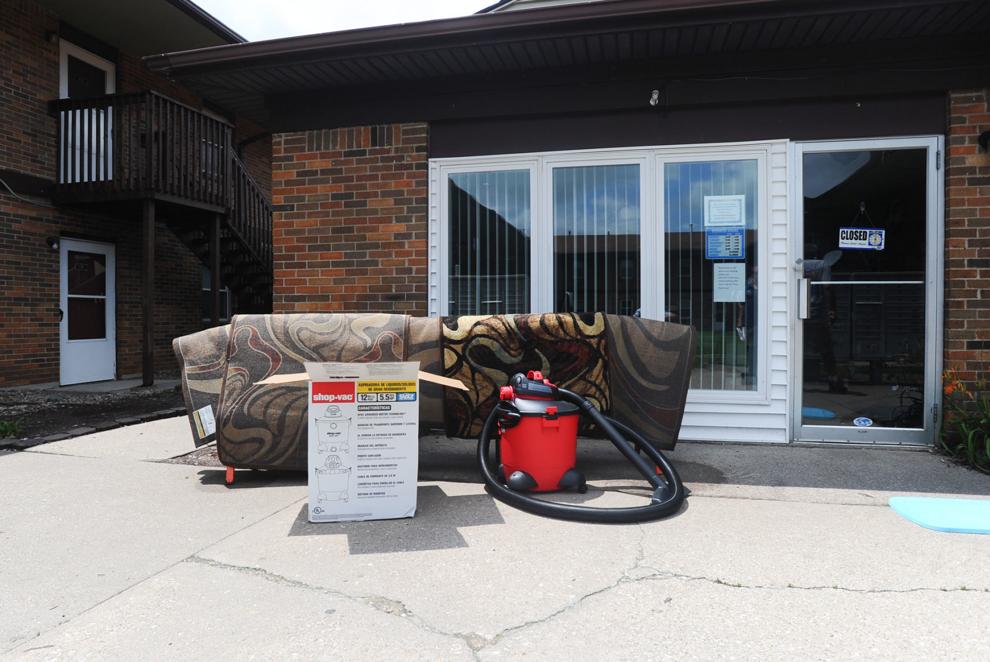 The agency opened an emergency shelter at Lincoln Fundamental Elementary School, 318 E. 7th St., Davenport, but no one checked in.
The Red Cross did not receive calls for help from any other of the Quad-Cities, Burnett said.
Homeowners reporting flooding were mostly in Davenport with a few in Bettendorf, Brian Payne, emergency planner with the Scott County Emergency Management Agency, said.
He had no monetary estimate of damage.
Because of all the rain, here and elsewhere, Cousins of the weather service warned of minor flooding — immediate or within the next week — on the Mississippi, Rock and Wapsipinicon rivers.
Here is a closer look at storm-related events:
Check out this reader submitted video from Michelle Burton, who lives in the 2800 block of O…
• Backyard flooding: Michelle Burton grabbed her smartphone and hit the video button.
The amount of water pouring through her backyard during and after Wednesday's torrential downpour was above her knees, and she "just could not believe it," she said.
And then, almost as fast as it had come, it was gone.
Burton lives at 2848 Oak St., an area of Davenport she describes as near the Wells Fargo bank at Hickory Grove Road and West Central Park Avenue.
Her neighbors' yards have storm sewer drains, but hers does not. "It freaked me out," she said of the river pouring through her yard.
Water also ran into her house, but by moving quickly, Burton was able to get it mopped up with blankets and towels before it caused any damage, she said.
• Rainfall totals: The 24-hour total between 7 a.m. Wednesday and 7 a.m. Thursday was 5.53 inches at the Quad-City International Airport, Moline, and 6.26 inches at the weather service in Davenport, Cousins said.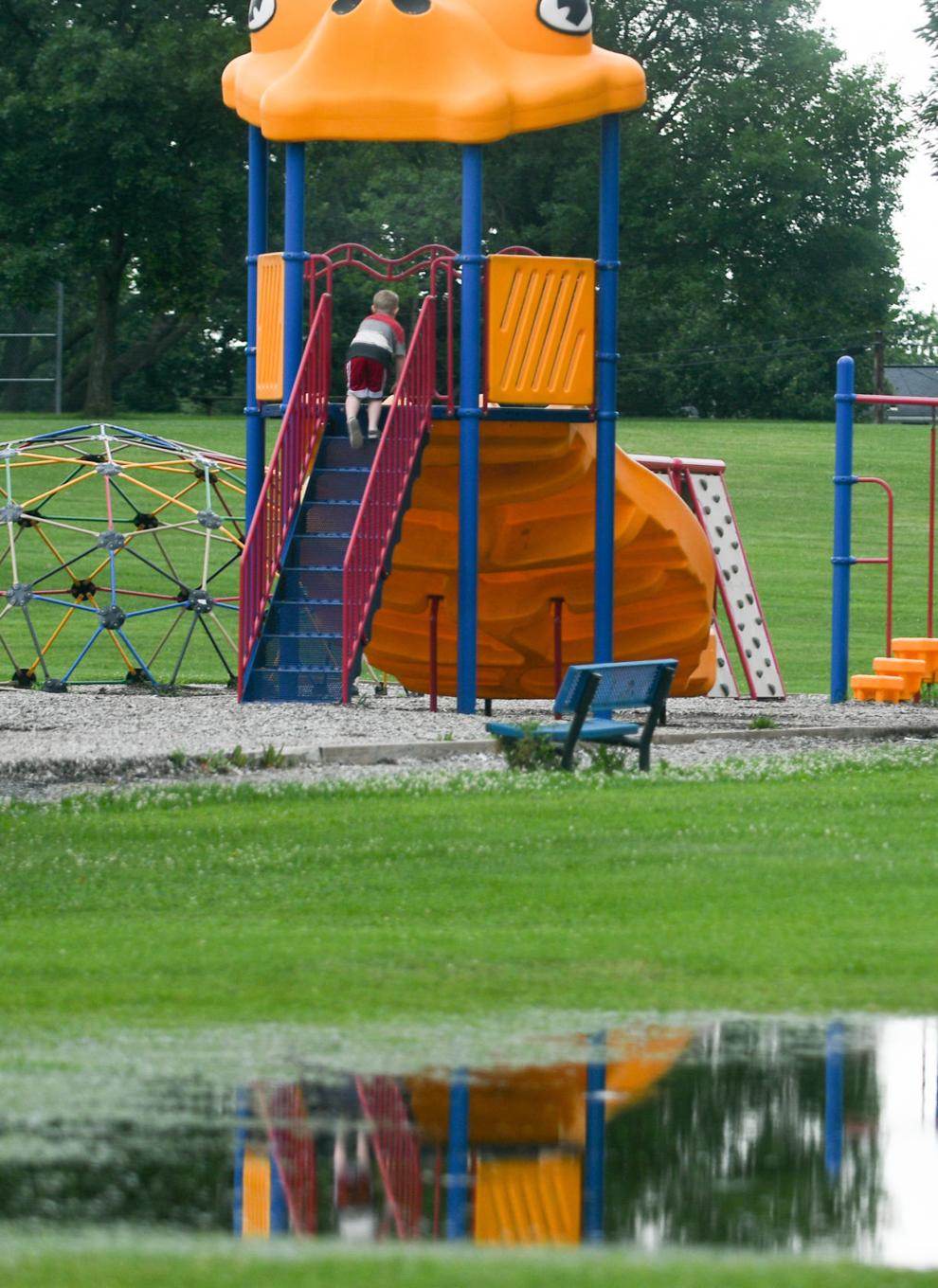 Normal precipitation through June 21 is 3.18 inches, he said.
"It's been a very wet week," he said.
• Flooding: Because of heavy rains in Wisconsin and Minnesota, the Mississippi River is expected to begin slowly rising, reaching flood stage of 15 feet Monday and cresting at 16.3 feet Thursday, June 28, Cousins said.
"But that could change," he added.
The city of Rock Island began preparing by placing several water pump discharge hoses across the Rock Island portion of the bike path, installing pumps and closing gatewells, according to a news release from the city's public works department.
The Mississippi crested May 12 at 17.5 feet, falling below flood stage on May 20, Cousins said.
The Rock River was at its 12-foot flood stage on Thursday because of rain in Wisconsin and the Rockford, Illinois, area. It is expected to crest at 13.8 feet on Monday and Tuesday and then begin to fall.
The Wapsi also was flooding Thursday, standing at 12 feet, which is about one foot above flood stage. The 12-foot mark is expected to hold about steady for the next week, Cousins said.