A registered Davenport sex offender is being held in Scott County Jail after police investigators searched his apartment for a missing 10-year-old Davenport girl. 
Henry Earl Dinkins, 47, is in Scott County Jail on a $25,000 cash-only bond for a sex offender violation, a class D felony.
Dinkins pleaded guilty to a charge of third-degree sexual abuse in September of 1990. He was accused of sexually abusing a 5-year-old girl in March of that year. He was sentenced to 10 years in prison. 
Breasia was last seen Friday in the 2700 block of 53rd Street. According to court records, police searched Dinkins' apartment at 2744 E. 53rd St. later that day. 
Police searched public locations, too, including the lagoon at Credit Island on Friday while the girl's family looked on. Searching continued Saturday, with her family, friends and other volunteers using tracking dogs to scour Fejervary Park.
"She's been gone 24 hours. She's a 10-year-old girl," said her mother, Aishia Lankford, of Davenport. "I'm asking anyone to come help me." 
She asked people to contact her "if you've heard anything, if you've seen her," she said, her voice breaking with emotion. "Her eyesight is kinda messed up out of her left eye and she can't hear out of her left ear."
Lankford said she heard a tip that Dinkins had mentioned "Mother Goose" to a neighbor, so the group, with fliers about the little girl to distribute, went to Fejervary, known for its 20-foot Mother Goose structure at the Fejervary Learning Center.
"We're hoping for a miracle," said Mhisho Lynch, of Davenport, the tracking dogs' handler. 
The search turned up nothing. Later Saturday, the group reconvened at Credit Island to search again, and also gathered on the 700 block of Schmidt Road, where police were on hand.
Breasia's grandmother Donita Gardner, of Davenport  said when her grandson went to stay overnight with Dinkins, his father, Breasia went with him. 
Breasia was missing in the morning, Gardner said. 
Dinkins, the sex offender in custody, has a long criminal record, including convictions for selling crack cocaine, sexually abusing a young girl and failing to register as a sex offender. He was booked into the jail a little after 9 p.m. Friday and made a first appearance in court Saturday morning. He is scheduled to appear again in Scott County Court Tuesday and again July 21 for a preliminary hearing.
On Friday, he failed to comply with sex-offender registry requirements, official documents say. 
During a search warrant detectives found  Dinkins' identification card, clothing and other personal property within an apartment. During an interview with his girlfriend, she said the defendant had been living on the 2700 block of East 53rd St. for more than one month. 
A check with the Scott County Sheriff's Office revealed that the defendant did not report the location as his residence per the registry requirements. His residence on the Scott County Sex Offender registration list is 743 Schmidt Road, Davenport. 
Crime Stoppers of the Quad Cities is offering a $3,500 cash reward for information that assists law enforcement in locating Breasia or information leading to an arrest of anyone who may have taken part in her disappearance, and ask anyone with information to call the tip line at 309-762-9500 or use the app P3 TIPS. All tips are anonymous. 
Davenport police offer tips for people who want to help search for Breasia: 
Davenport police are in constant contact with the family.
The Davenport police and supporting agencies are working expert-driven and independent search efforts that do not require volunteers.
Those who want to join a volunteer search party should self-organize. To be safe, work in groups of three or more and assign one person in the group to call 9-1-1 with information and tips.
As the investigation and work evolves, Davenport police will provide updates as soon as possible.
Photos: Search effort for Breasia Terrell
071120-qc-nws-breasia-001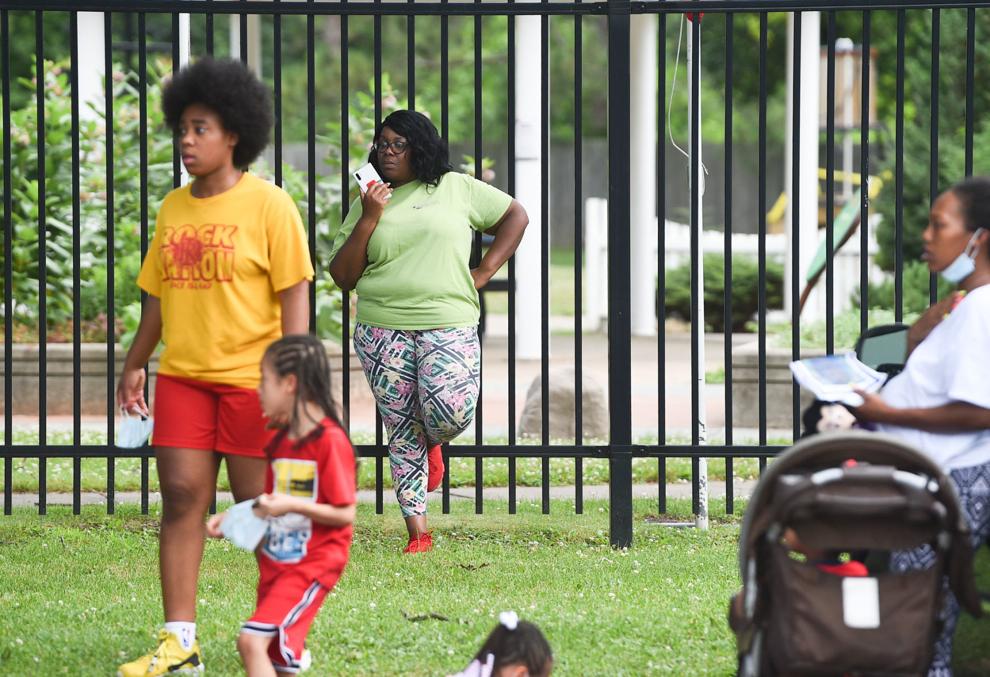 071120-qc-nws-breasia-002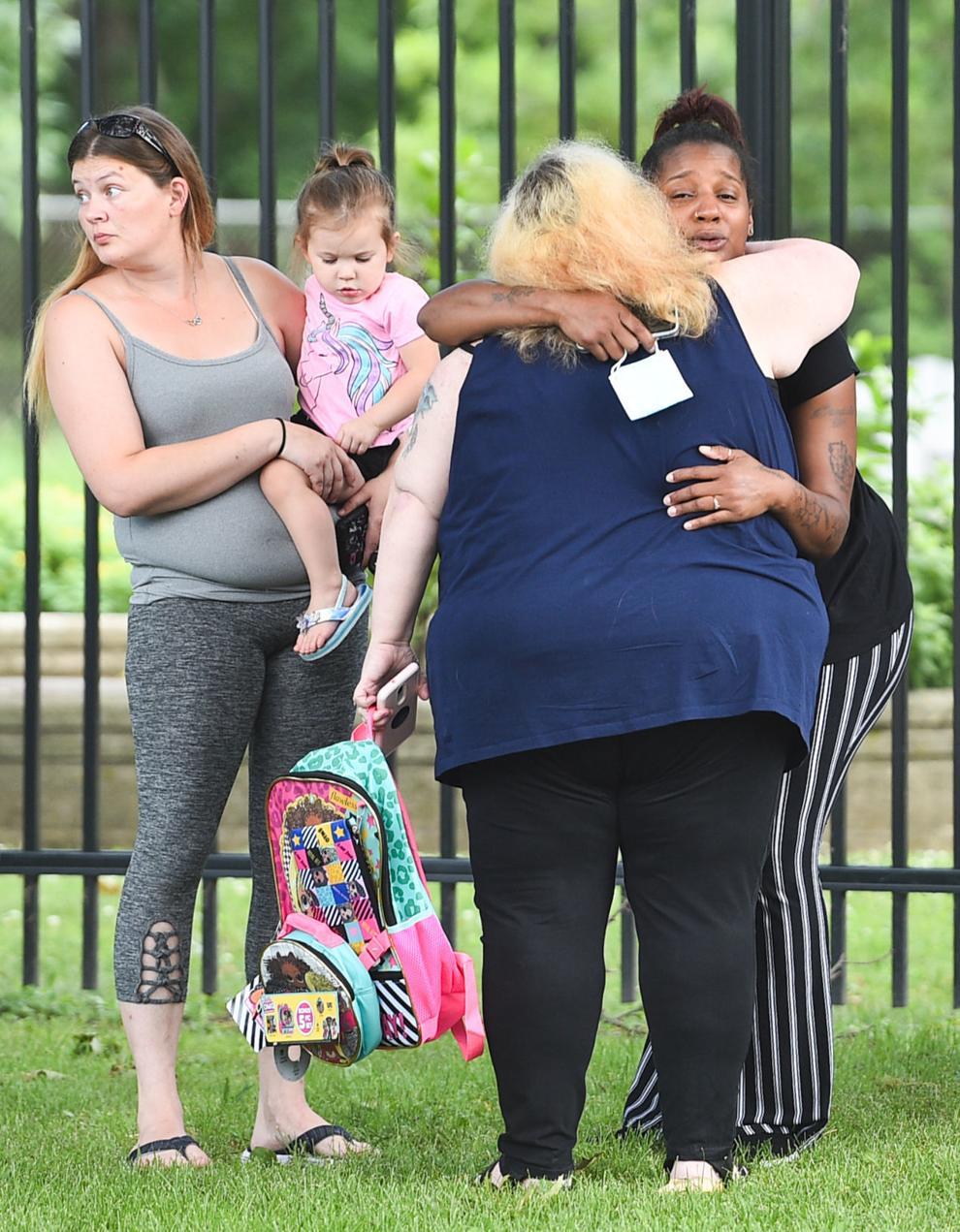 071120-qc-nws-breasia-003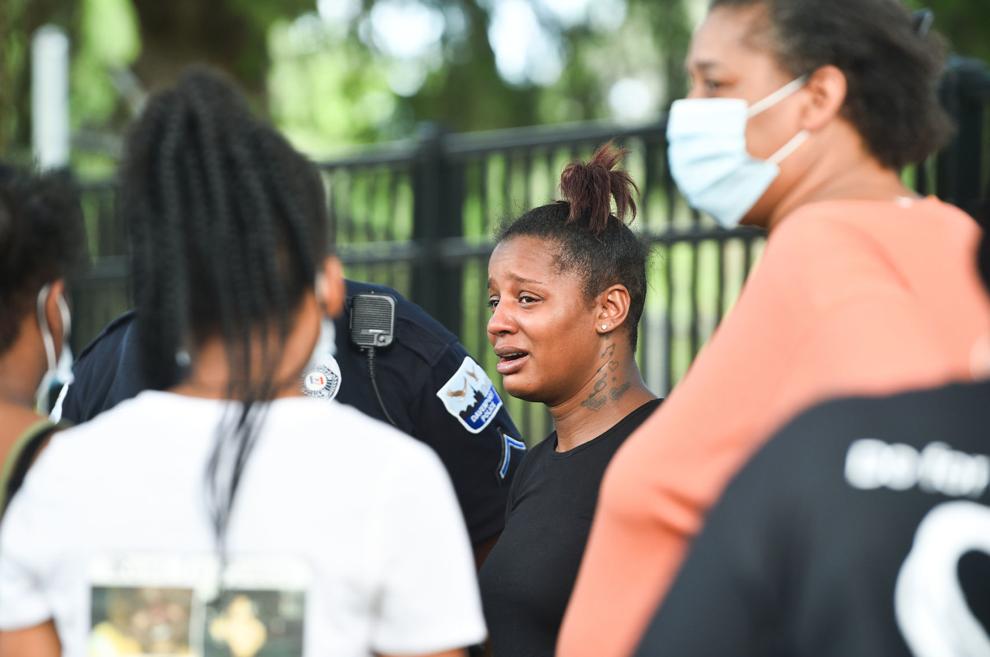 071120-qc-nws-breasia-004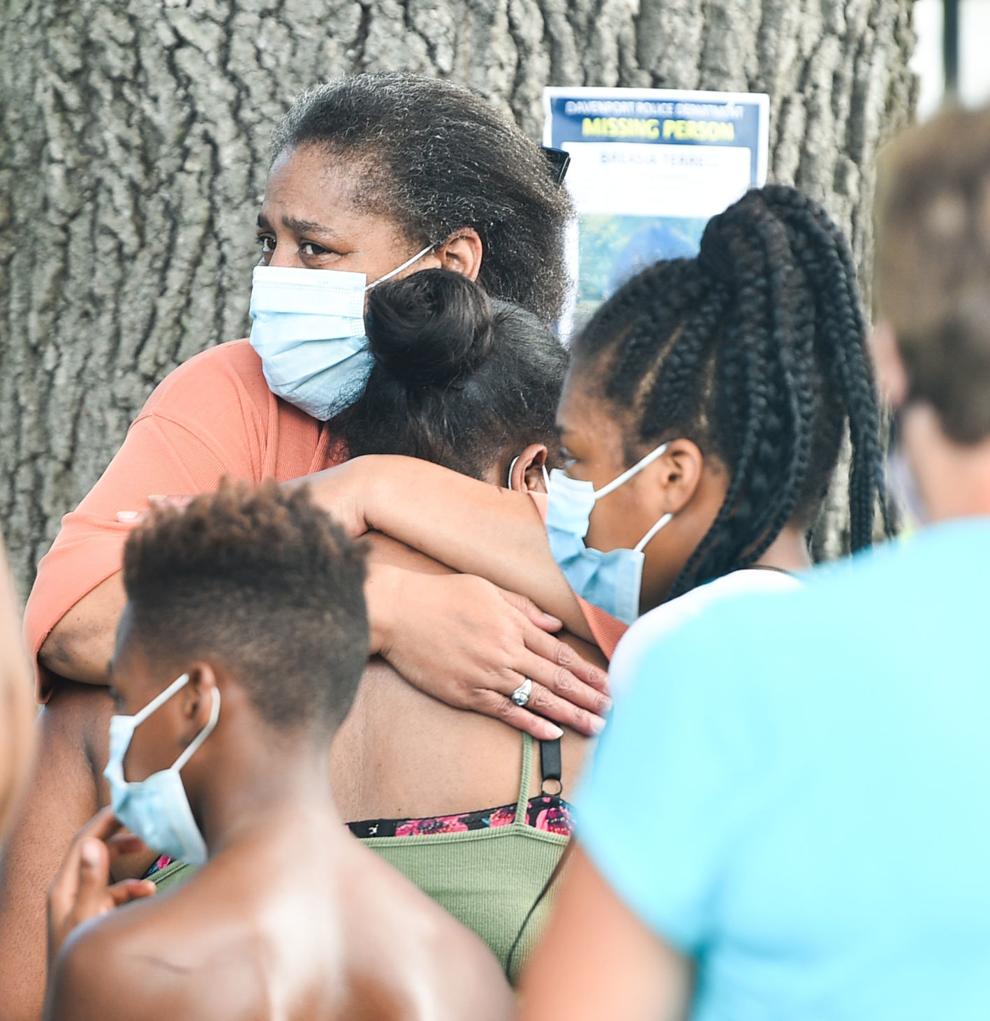 071120-qc-nws-breasia-005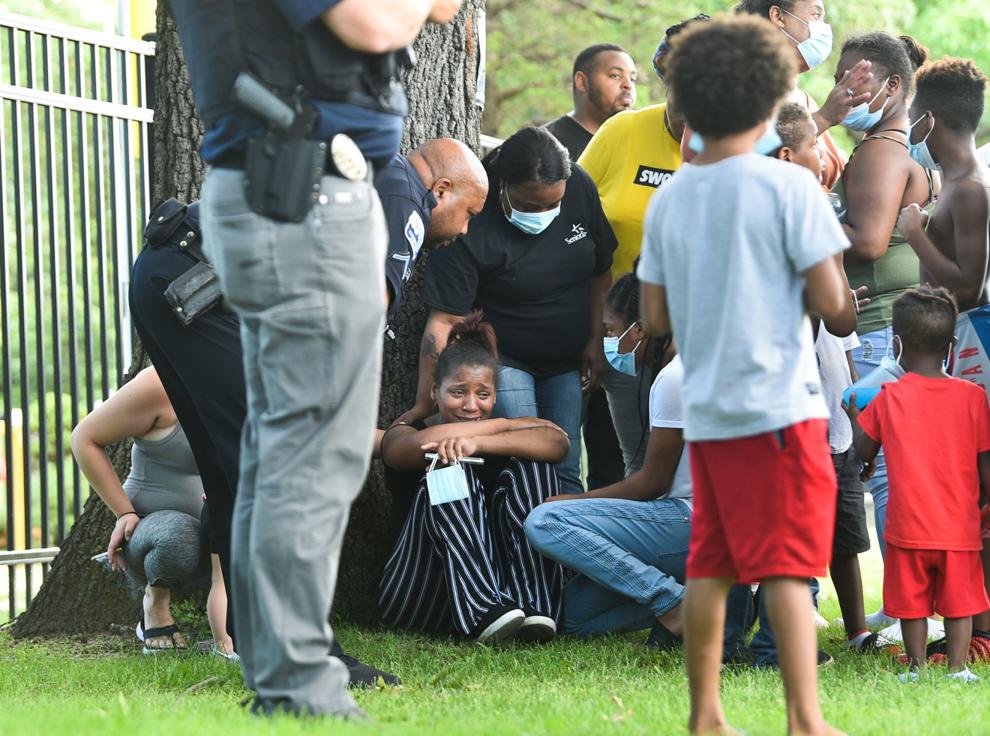 071120-qc-nws-breasia-006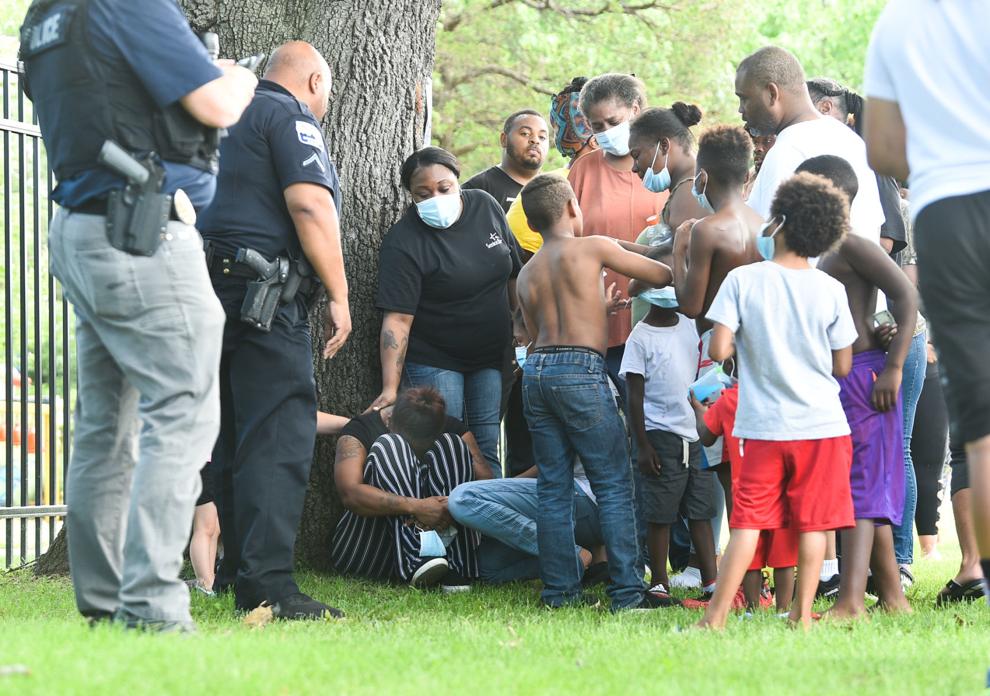 071120-qc-nws-breasia-007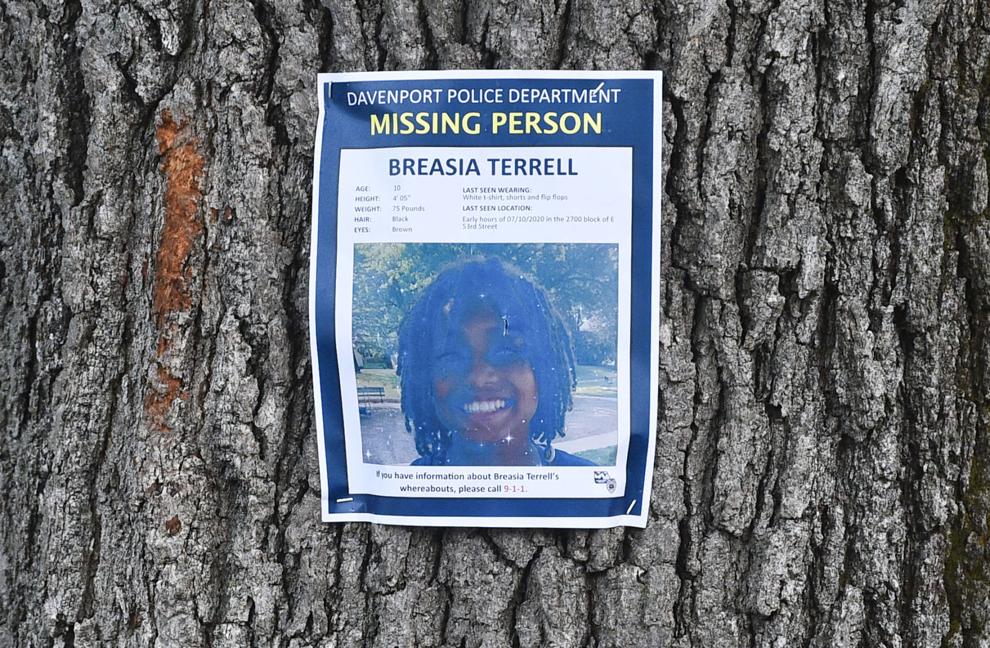 071120-qc-nws-breasia-008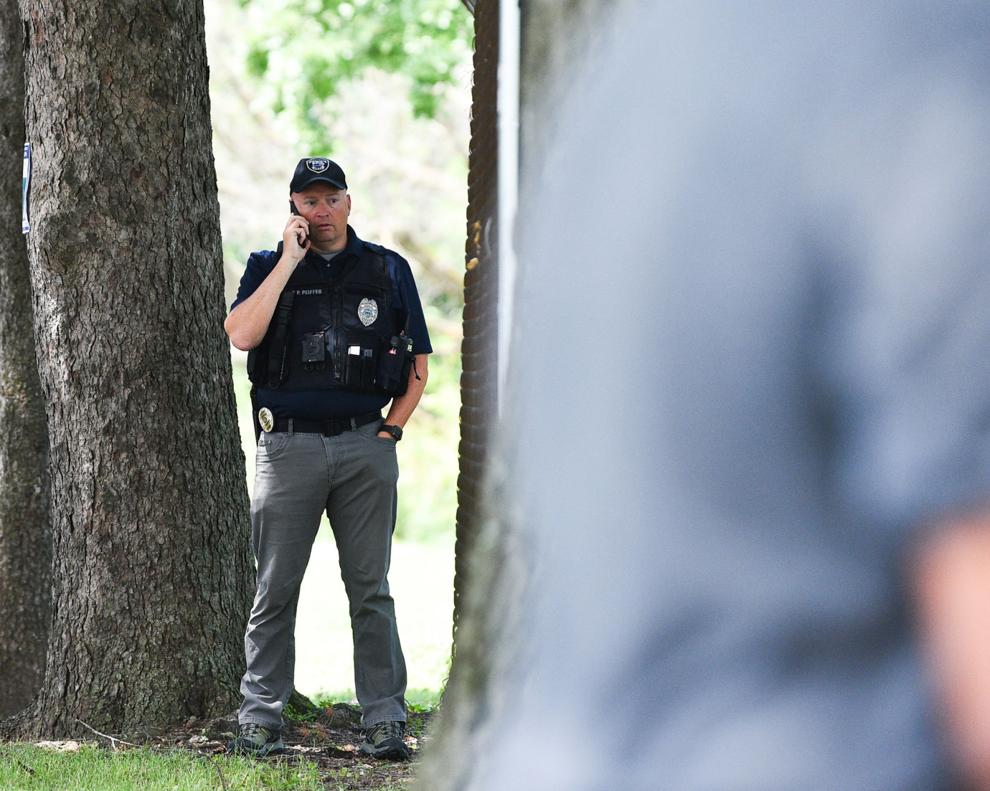 071120-qc-nws-breasia-010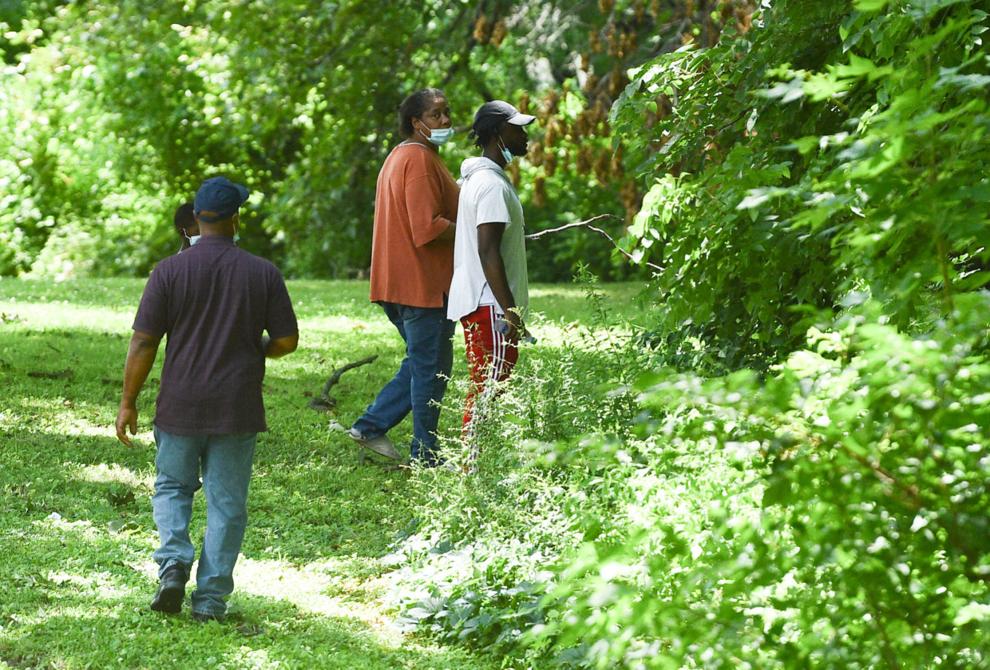 071120-qc-nws-breasia-011