He can still see it, and it haunts him - man's inhumanity to man.
U.S. Army veteran Ric Knerr, an Alleman High School graduate, joined the service after high school in 1994. He served as a heavy equipment operator and paratrooper, and in the late 1990s he found himself among the troops enforcing the peace in Bosnia and Kosovo.
"We were cleaning up a schoolyard, they had turned the playground into a junkyard, basically dumping old cars there and things like that. And while I'm in Bosnia, I've got a new daughter at home. I think she was maybe 3 months old at the time, my first child.
"We had to pick up these cars using cranes and hoists. We picked up this car and a back door popped open. It wasn't unusual to occasionally find a deceased person in the back of these cars," he said
But this time it was different.
It was "a little girl still belted into the backseat of the car. (She) had obviously been there for quite a while, but you could tell it was a little girl in a sundress. That one still haunts me pretty bad to this day.
"It's been over 20 years now, but I can still see it as vividly as the day that it happened. To have my first child be a little girl, who I had to leave when she was just 6 weeks old, and to see that. It messed me up pretty good."
Finding the dead child wasn't his only traumatic experience during his time in Bosnia and Kosovo, but the wound it left cuts the deepest.
"The older I get and the crazier the world gets, the less surprised I am. Maybe I'm desensitized to it. But, you know, as a younger man, it absolutely baffled me is some of the horrible atrocities that were committed to other human beings. And it really makes me sad that so much violence is going on in the world today."
Service to one's country comes with a price. It affects each veteran differently, and each of them has to find their own way as they adjust back to civilian life.
Before joining the military he says he was just your average Catholic high school kid.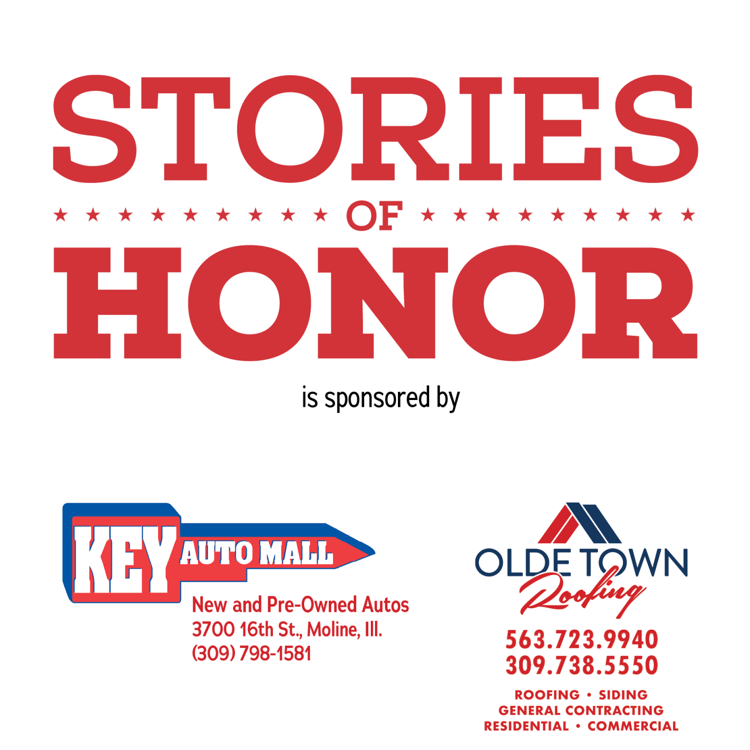 "I never caused trouble when I was a kid. The worst thing I ever did was getting caught with firecrackers when I was 16. I wasn't a troublemaker. I was a good kid. But within three, four years of being out of the military, I had been arrested twice and been convicted of battery. Violence quickly became the answer, you know, and I'm lucky that I didn't end up worse than I did."
"I'm ashamed of how I was when I first got out of the military. But I've been out of the military 20 years now and I've got a great job. I've got a wonderful wife who tries her best to understand. She tries to educate herself and understand where I'm coming from. And she helps where I'm weak, she's strong."
"Love is a powerful thing, and if you've got someone that can help you through that, who can deal with the nightmares or the short temper or the borderline explosive rage over something as simple as someone pulling out in front of you. I don't know that I would ever have the guts to tell her, but she probably saved my life."
His wife of almost 9 years, Alisha, was the one who encouraged him to seek help back in 2016. Up until then, he had never filed a claim with United States Department of Veterans Affairs.
Alisha thought he might be dealing with PTSD and encouraged him to seek help from the VA.
"It's helped me tremendously. I see a psychiatrist once a month, a psychologist once a month ... And I've flourished. So I have her to thank for that."
"When I was in the Army, I was young, stupid, and didn't really have a good head on my shoulders. I probably could have been a better soldier," Knerr lamented.
Now Knerr's mission is to be a better veteran than he was a soldier. He wants to give back and help his fellow veterans as much as possible, especially when it comes to helping stem the tide of veteran suicide.
During his time in the Army, his unit suffered only a "couple" of combat casualties. In civilian life, suicide has been the enemy that can't seem to be defeated.
"I have lost more friends ( to suicide) than I care to mention. Frankly, I've stopped counting," Knerr said.
"It's tough to think about because they're gone for whatever reason, but their families still have to move forward. And their families still have to find a way to keep going. So the VFW does what we can to help with that."
"The epidemic of veteran suicides really hit the forefront of the past couple of years. A lot of people don't really think about who's left behind when that soldier loses the battle within."
Fundraising for families left behind is just one of the ways he works to help, to give back, to be a better veteran.
"It just gives me that extra drive to want to try to help them where I can. I've had my low points I am currently listed as 80% disabled through the VA; 50% of that's for PTSD. Knowing to an extent, where these soldiers are, and some of them just can't make it and they give up. It makes me try that much harder. To work that much harder to be a better veteran, and to be a better man, a better husband, a better father, a better everything, and try to do as much as I can to help."
Knerr was nominated for Stories of Honor because of his tireless fundraising for his fellow veterans and their families.
He's been a member of the Band of Brothers, a veteran support-oriented motorcycle club for over two years. Many of the Brothers are veterans, but being a veteran is not a requirement, just a dedication to the mission and to the club.
"We have done coat drives, turkey donations through our respective employers when possible, and are in contact with the Quad Cities Veteran Outreach Center to address the needs they have. In addition, we have committed to quarterly donations that are generated through various fundraising efforts."
As the recently elected chapter president, he plans to continue pushing hard to make lives better for veterans and their families.
When he's not helping veterans he is also busy with work, family and a full-time college class load.
Knerr politely declines whenever you ask him how much money he's helped to raise. "I won't throw a dollar amount out there, mainly because the BBMC does not do it for recognition or praise. We do it because it is the right thing to do."
"It's a catharsis ... for me to help where I can because I wasn't able to help with this or I wasn't able to help with that person. Truth be told I carry quite a bit of guilt. For various reasons, you know, I wasn't the best soldier. I was a dumb stupid kid."
"And if I can do something to help somebody else get through another day or help find that light at the end of the tunnel, then it helps erase some of that red in my book, so to speak. It helps me balance my ledger, helps me sleep a little bit better. It makes it easier for me to dream about good things rather than some of the s**t that still pops up, you know."
Editor's Note: Some of the most powerful stories come from those who have served in the armed forces. STORIES OF HONOR recognizes the service, bravery, and sacrifice of some of the many heroes who have served or are serving our country. The series of stories is sponsored by Olde Town Roofing and Key Auto Mall.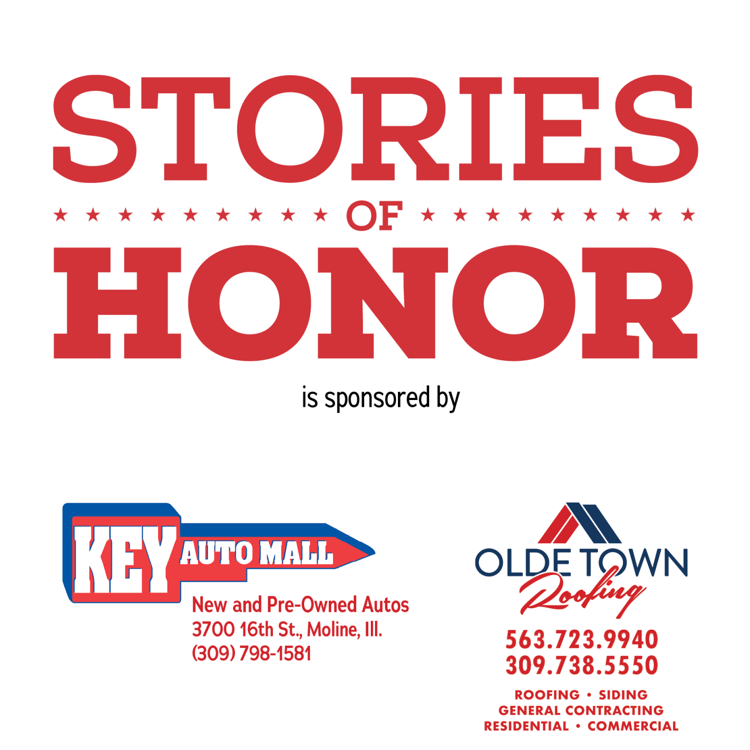 Get local news delivered to your inbox!
Subscribe to our Daily Headlines newsletter.