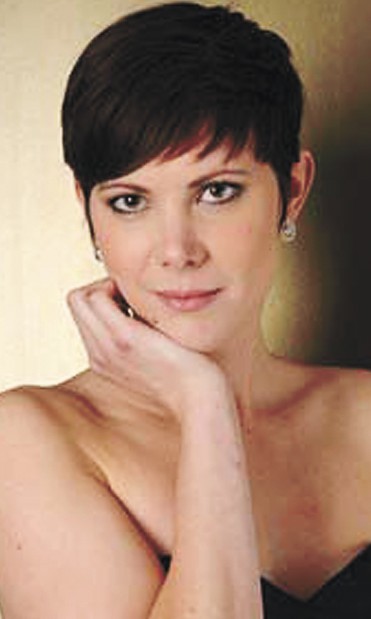 Mezzo-soprano Josefine Andersson, the winner of this year's Jenny Lind award, will give two performances Sunday in Andover, Ill., and Rock Island.
Sunday morning, she will perform in the Jenny Lind Chapel at the corner of 6th and Oak streets in Andover. She will perform classics at the 11 a.m. concert, preceded by a reception with light refreshments in Luther Hall at the nearby Augustana Lutheran Church. A free-will offering will be taken.
At 7:30 p.m., she will perform as part of the Midsummer Celebration sponsored by the American Scandinavian Association at First Lutheran Church, 1600 20th St., Rock Island. The celebration begins at 5:30 p.m. with traditional dancing to Swedish songs, a procession of flags and the Midsummer Court. There also will be a Whitey's Ice Cream social at 5:30. The event is free.
Andersson is in her final year at the Copenhagen Opera Academy and was selected for the Jenny Lind award for "her well-modulated, clear voice and captivating presence," according to promotional material.
Her repertoire will be that of "Swedish nightingale" Jenny Lind, whose 1850s concert tour of America was managed and promoted by circus icon P.T. Barnum. Andersson's repertoire includes music by Grieg, Handel, Liszt, Schumann, Mendelssohn and Rossini. She will be accompanied by Nigar Dadascheva, the winner of the Otto Goldschmidt Piano Scholarship.