Ann McGlynn takes a deep breath and, steadying her voice, explains that in her cellphone camera there are two sets of photos, one from her life before Sept. 20, 2016, and another from her life after.
"That's when everything changed," she said, her eyes filling with tears of humility and gratitude.
Aboard was a family of seven refugees from a sprawling camp in the African nation of Uganda.
St. Paul had volunteered to sponsor a family, meaning that parishioners would collect all the household goods the family would need to get started — pots, pans, furniture, bedding — and would personally help with all the day-to-day tasks the family would face in their new country.
For McGlynn, 46, that goal has morphed into something bigger.
In working with the family that arrived that September night — a mom and six children ages 2 to 16 — McGlynn came to understand just how difficult, discouraging and traumatizing it can be for a refugee to attempt "day to day" tasks in America.
Consider going to work, shopping for groceries, making and keeping doctor appointments, reading highway signs. Now consider those tasks if you've never had a job, seen a grocery store or been to a doctor. On top of that, you don't drive, have a car or understand English.
Refugees — a legal status of people fleeing violence and persecution by their government because of religious and cultural differences — are resettled in this country via contracts between the U.S. State Department and various agencies.
In the Quad-City area, that agency is World Relief, an international nonprofit, nongovernmental organization with an office in Moline. But it receives funding for only three months of help; after that, the refugees are more or less on their own.
And that, McGlynn saw, is not enough time.
In June 2017 she filed paperwork to establish a nonprofit organization called Tapestry Farms whose mission is to be a presence in the lives of refugees for as long as they want.
That means accompanying and encouraging refugees as they seek work, housing, medical and mental health care and citizenship.
"Tapestry" speaks to all the different people involved in the organization and their various skills and talents. "Farms" relates to the mission of growing healthy food in areas of the community that are nutritional deserts. Some will be consumed by the growers, and excess will provide a source of income.
At present, Tapestry Farms tends gardens at St. Paul and at a plot in Davenport owned by the city. McGlynn's goal is to have five acres in the urban farm system.
Late last month, sitting in a garage next to the St. Paul garden, McGlynn and Chantal Maombi, 18, the second oldest of the family that arrived in 2016, shared stories of how far they both have come since that September evening.
For Chantal, it's like night and day.
She was born in the Democratic Republic of the Congo, but because of fighting there, she and her family fled to a camp in Uganda, which is basically where she grew up. Part of their journey was by boat, and they had to pay money to be smuggled out. "We had to sell our stuff, clothes," she said.
In the camp, her mother began filling out paperwork for resettlement but initially gave up.
"'It's not worth it,'" Chantal said, quoting her mother. "But other people said, 'You got a chance.'" So, Chantal's mom finished the forms and one day the family was notified that they could go to the United States.
Chantal was excited — "I'm happy to go anywhere" — but had no idea what was ahead. "I mean, that (the United States) sounded like an expensive place. I was a kid. I thought we're going to get money from a tree." She laughs.
From the refugee camp they were transported to Kampela, the Ugandan capital, where they got immunizations and other medicine.
"That was scary," Chantal said. "I thought, 'What are all these white people doing here?'"
The first surprise for the St. Paul volunteers waiting at the airport that night was that no one in Chantal's family spoke English.
"Not at all," Chantal said. "We did not know 'hi.'"
The St. Paul group took the family to their home — a duplex in Rock Island that had been rented for them by World Relief. The main thing they managed to communicate was that the family should not to turn on the stove.
"We were scared," Chantal recalls. "We were used to sleeping on the ground." She remembers looking at the beds "up in the air" — bunk beds — and not knowing what to make of them.
"We returned the next day," McGlynn says, "and pretty much every day since."
Key members of the St. Paul team included Todd Byerly, operations manager at St. Paul, and his wife, Lori. They had spent five years in Tanzania and he knows a version of Swahili, the family's language.
The Byerlys also could see that when the family's three months' of rental assistance ran out, the only place they would be able to afford would be densely populated, low-income housing. They didn't want that to happen, so they bought, with their own money, a house for the family located a block from Davenport's McKinley Elementary School.
That put the family closer to the core group of St. Paul helpers. But it also put them in the Davenport school system where no one speaks Swahili.
Chantal was placed in 9th grade. One of her first lessons was how to hold a pencil. She had never attended school before; she was not literate in her own language. It was, as she says, "really, really tough." Her younger siblings caught on relatively fast, but she and her older sister struggled.
McGlynn grew up on a farm northeast of DeWitt, south of Charlotte.
Her dad, Frank, is the third generation to work the farm's 200 acres of rolling hills, growing corn and soybeans with equipment he fixes himself. 
McGlynn and her family attended Mass at a tiny country church called Villa Nova, just up the road from their home. "We had a wonderful community there, sitting in the same pew each Sunday, standing outside talking afterwards, celebrating milestones in the church basement, taking shifts cleaning, sharing meals together," McGlynn recalls. "That church and its people were a big part of our lives.
"It strikes me now that my work (today) is really rooted in my growing up — on a farm and in my small country church," she said.
After high school McGlynn attended the University of Iowa where she received her bachelor's degree in journalism and mass communication in 1996. She started her career at the Quad-City Times, where she worked 12 years as a reporter and editor.
From there she went to Nelson Communications, Moline, the Girl Scouts of Eastern Iowa and Western Illinois-Quad-Cities and, in January 2013, to St. Paul to be director of communications.
In 2017, she finished her MBA from the University of Iowa-Quad-Cities Center. She also is married and the mom of two teen-age boys.
But in all those jobs and undertakings, she always was looking for something more meaningful, bigger than herself.
One day when Chantal's sister, Charlene, brought her a big bowl of spinach, McGlynn had an epiphanic moment. "It all came together," McGlynn said. She had a vision for a farm that would produce income and food and an organization that would help people.
As part of organizing Tapestry Farms, McGlynn began assembling a board of directors with an emphasis on diversity of backgrounds and skills.
Hans Schnekloth, a multi-generational Scott County farmer, chuckles that as a white male of some privilege, he is one of the most "diverse" people on the board.
He also was sought for his agricultural knowledge and business skills that will be important as the organization grows businesses to make it self-sustaining.
"I'm pretty proud to be part of it," he said. "Ann is doing a great job. I hope we get to the point where she can be full-time director helping dozens of families."
Tiffany Stoner-Harris, Rock Island, said she was happy to join because, being a minority, she sees the barriers that can impede progress and the ability to move forward.
In addition to serving on the Rock Island-Milan School Board, Stoner-Harris is owner of Three Daughters Strong Hearts Counseling and Wellness Center and an assistant professor at a university.
She applauds the organization's "strength-based focus." By that she means that families will not just settle here, but thrive, and that they will "come into their own" without losing aspects of their native culture.
Tapestry Farms rents a small office at Cobblestone Place, 3rd and Marquette streets, Davenport, although McGlynn still does a lot of work from her couch in the evenings while keeping her day job at St. Paul.
At present the organization works with about 10 families in Davenport and Rock Island and, because of the pandemic, is connecting with an additional 20 to ensure basic food needs are met, she said.
Money to support the operation has so far come from donations and grants. Since 2017, the organization has secured about $75,000 in grants from about 30 organizations. Going forward, McGlynn hopes at least part of the budget will be funded by revenue from enterprises: sales of produce and roasted coffee, handmade goods and a line of reusable kitchen gear to replace single-use items.
St. Paul's Byerly said Tapestry Farms will help fill "a hole in the system."
He has seen refugees struggle.
"I can see it on their faces," he said. "I can feel it. The thought that they might be so much better off if they had stayed in Africa where at least they understood what they have."
There is a misconception among refugees, he said, that once they get to the United States, "everything is going to be taken care of. That this is a rich and good country. But it is so difficult to navigate and to assimilate."
As Laura Fontaine, director of World Relief, Moline, says, "many immigrants are left isolated, lonely, and struggling without community or belonging. They experience a new kind of vulnerability — a poverty of dependency, loneliness and dislocation."
McGlynn is trying her best to fix this.
"We're never able to do everything we want to do," she said. "Not even close. But we try."
Photos: Tapestry Farms helps refugees find their place in the Quad-Cities
072520-qc-nws-tapestry-079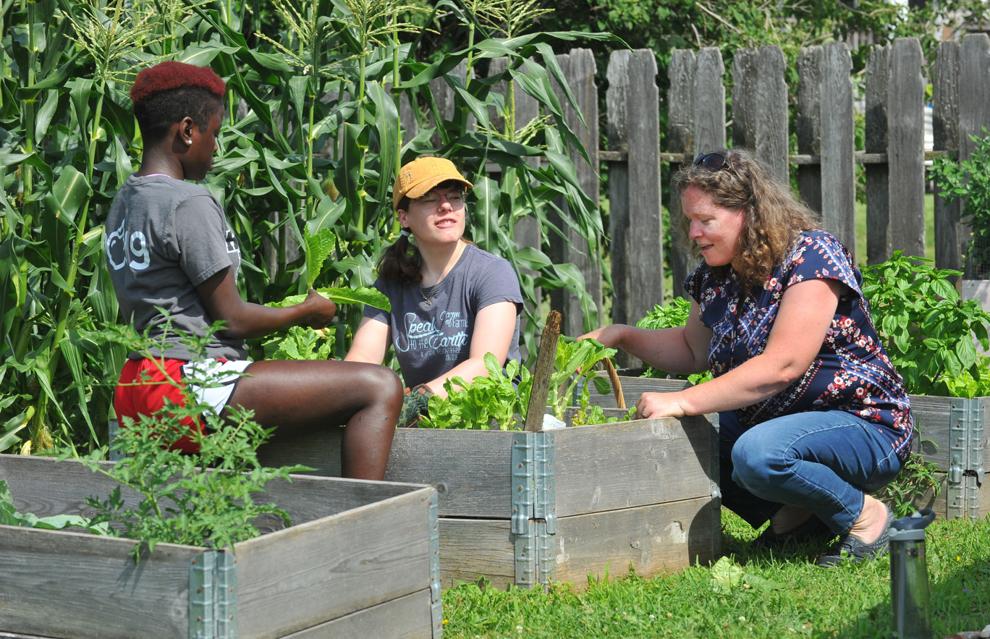 072520-qc-nws-tapestry-072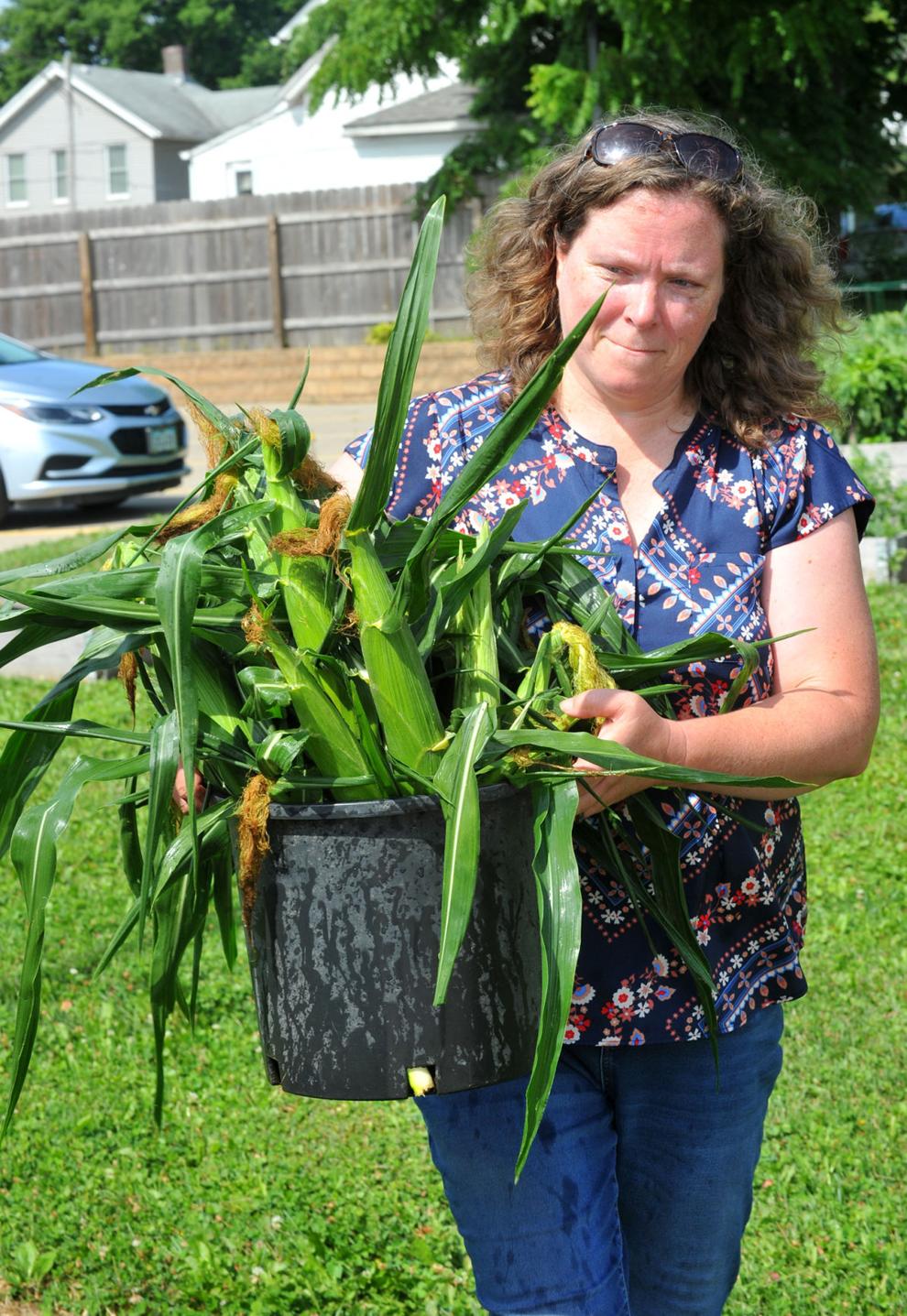 072520-qc-nws-tapestry-057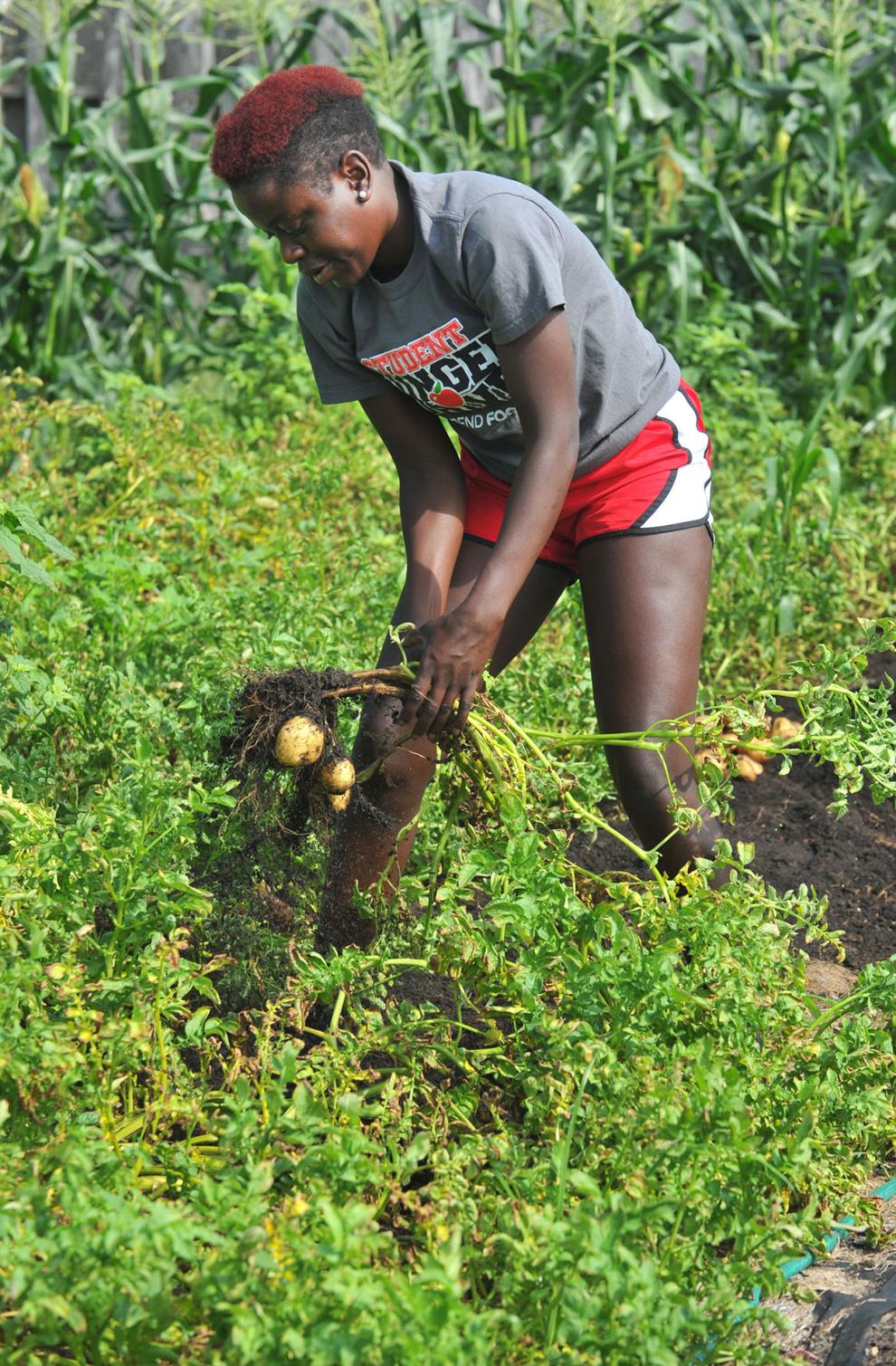 072520-qc-nws-tapestry-060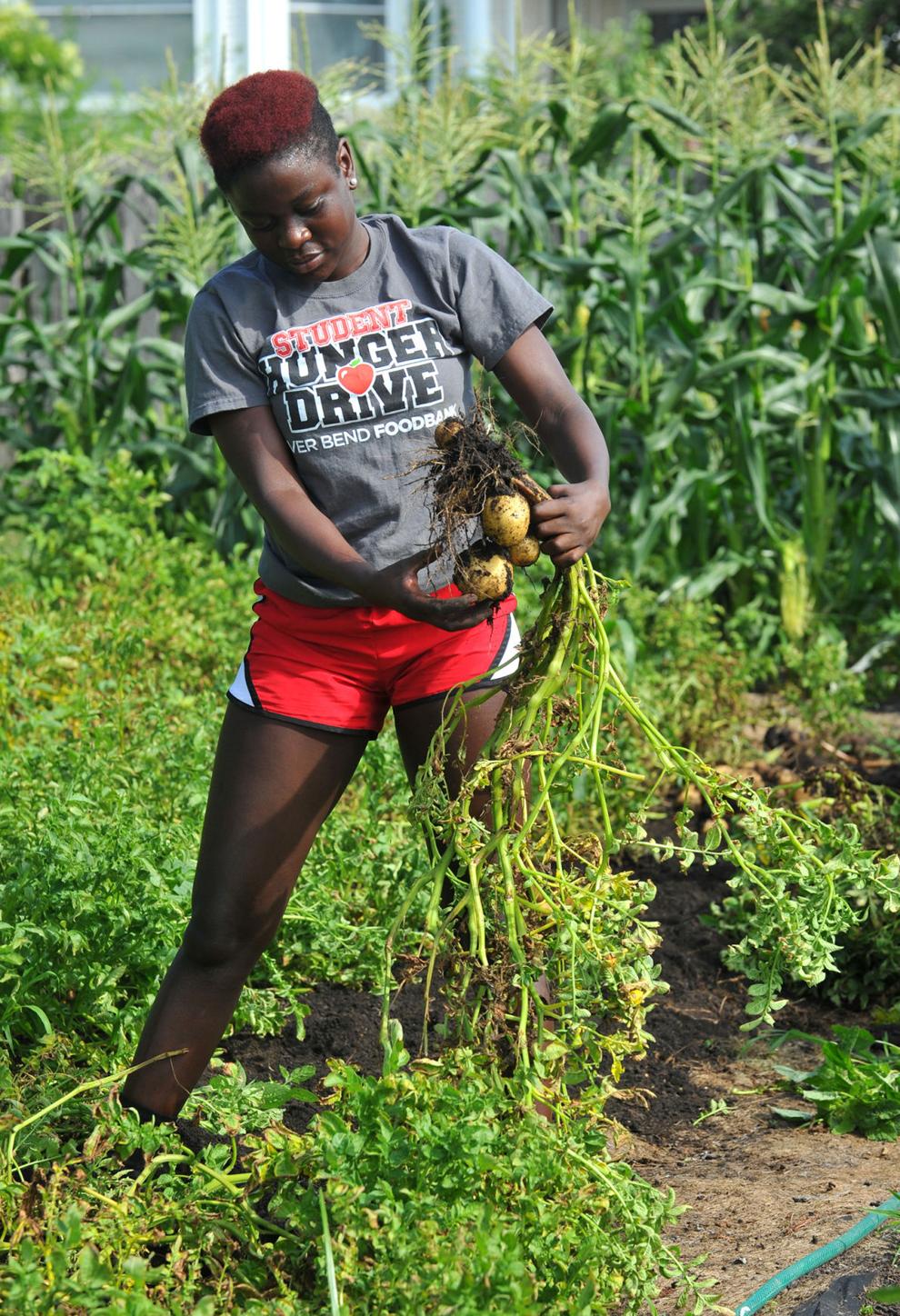 072520-qc-nws-tapestry-029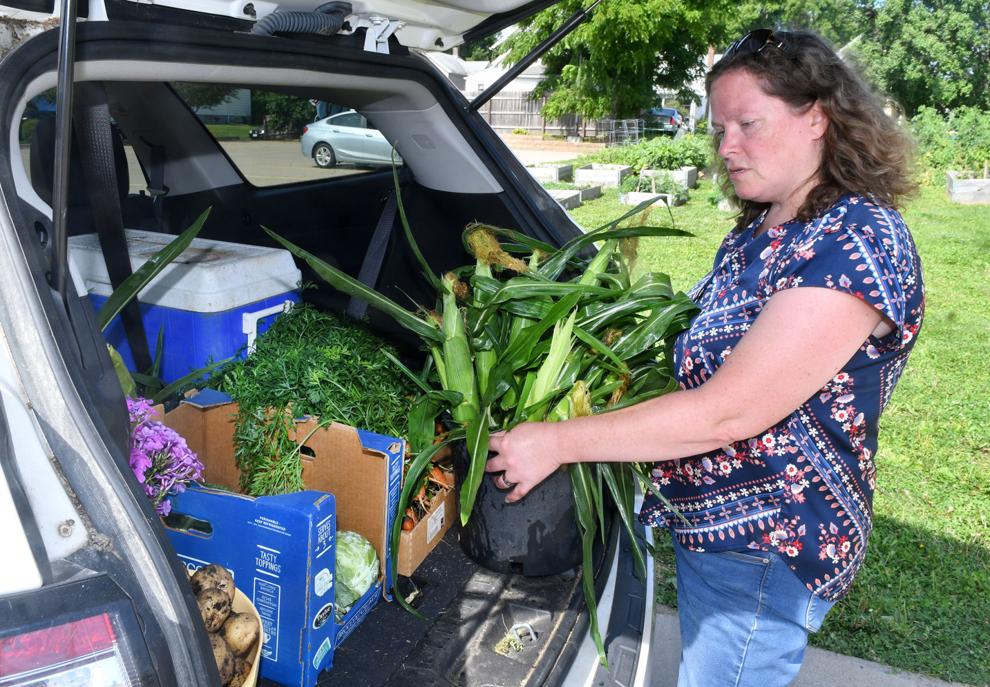 072520-qc-nws-tapestry-024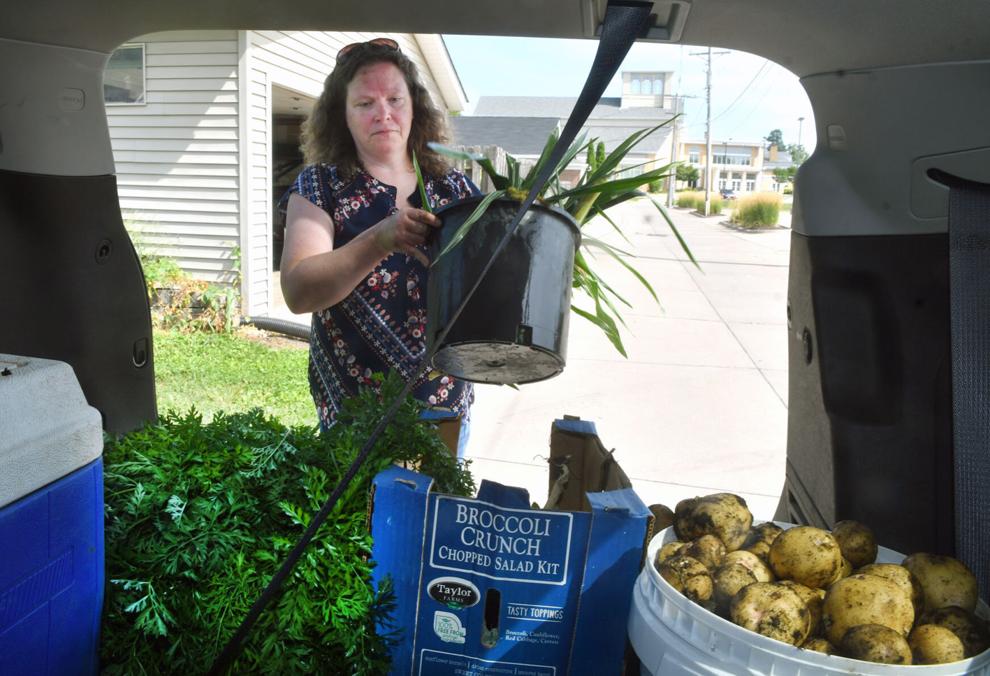 072520-qc-nws-tapestry-010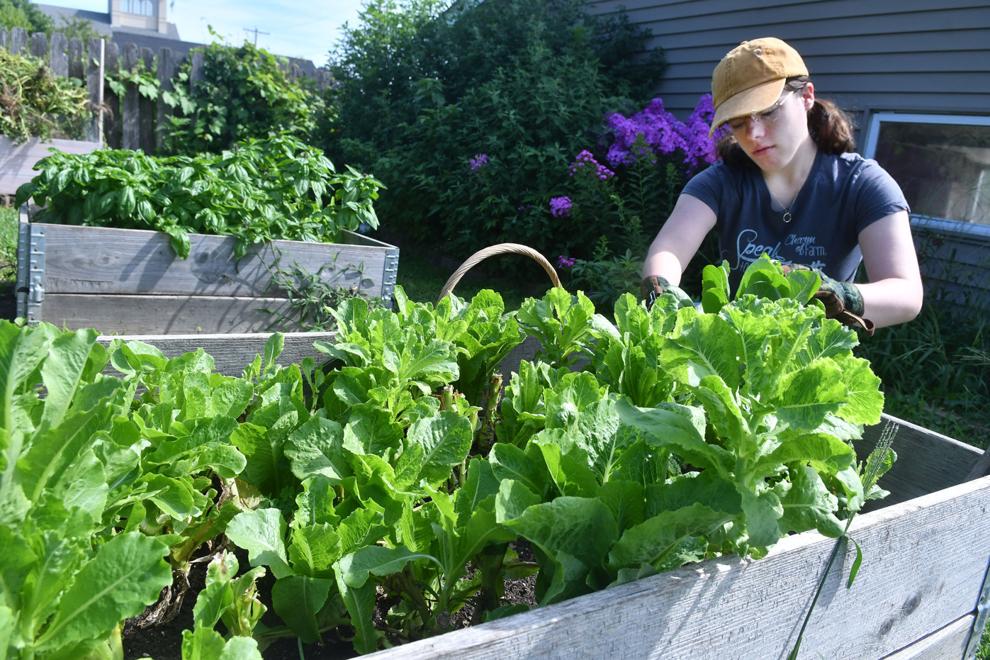 072520-qc-nws-tapestry-018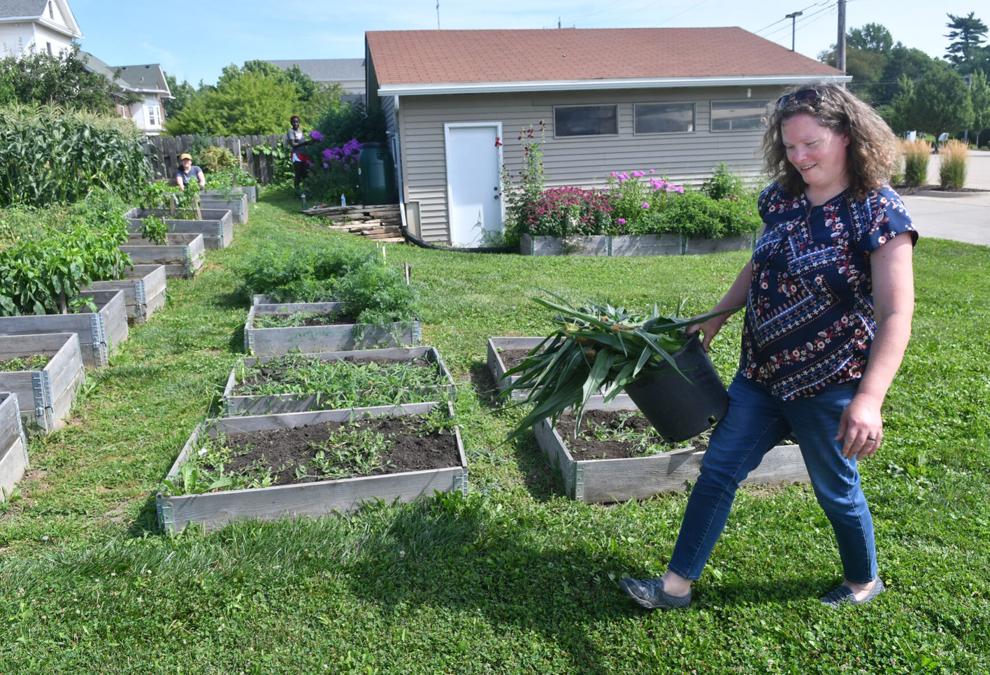 072520-qc-nws-tapestry-005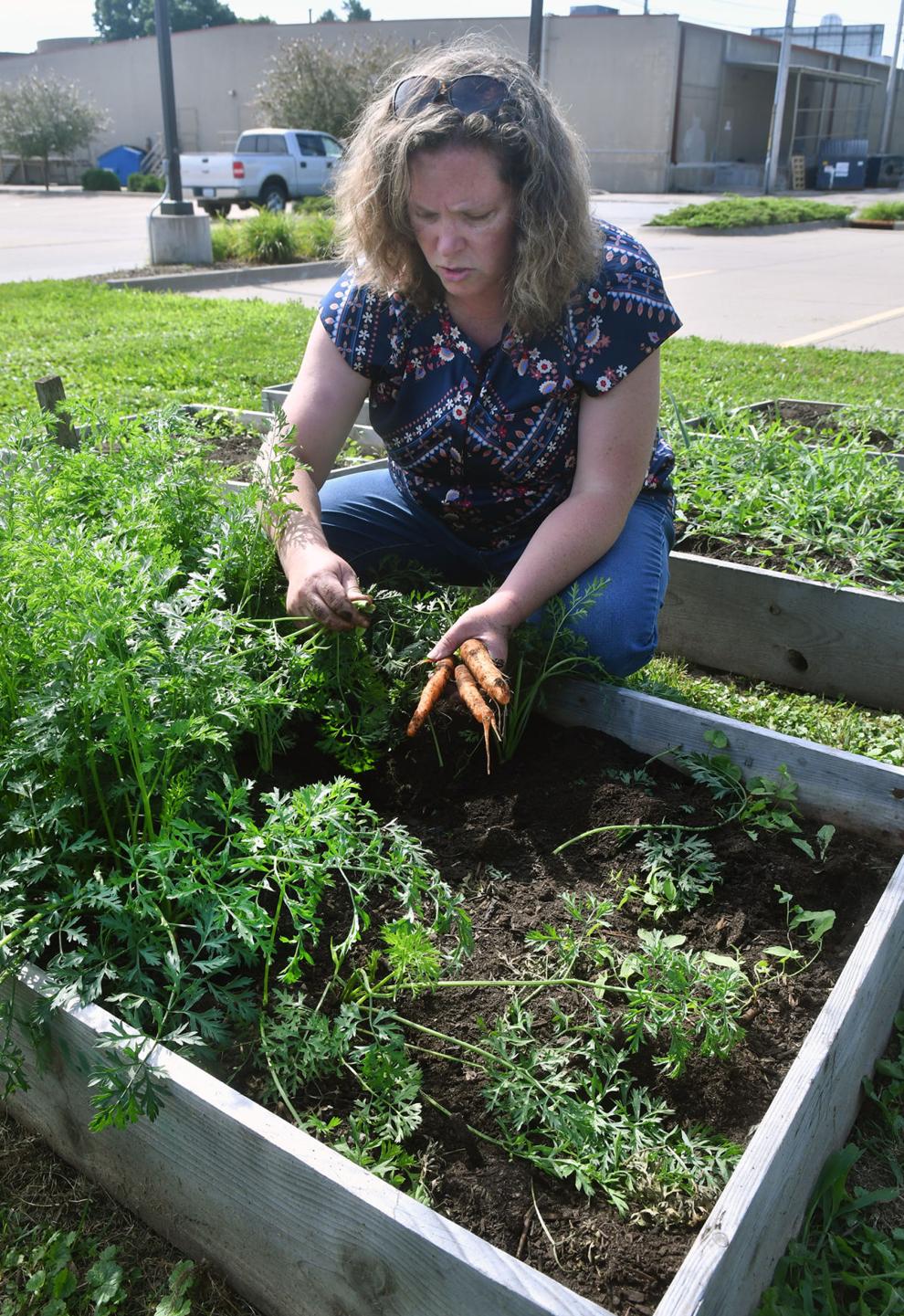 072520-qc-nws-tapestry-048