Growing up in Rock Island in the late 1950s and 1960s, I started school in 1957 with kindergarten at Irving School, which is really where I encountered my first sense of racism.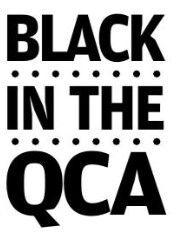 My second grade teacher said to me in front of my parents at parent-teacher conferences that I was not college material. She said it in front of my father and mother. That was probably the biggest mistake that she made. I don't recall the discourse that went between my parents and my teacher after that because I was dismissed.
She said I was not college material. It hurt and then it served as a source of motivation because I was determined along with the help of both my parents, my grandparents, who lived in Davenport, as well as one of my aunts who was at that time a school teacher in Kansas City, Mo., to really dig in and start to study and prepare myself and be the best that I could.
I think she said what she felt. I remember her name. She was short and had red hair. She gave me a hard time in class all the way through (the school year). But I was determined not to let it stop me. And I had the privilege upon my graduation from Kalamazoo College in Kalamazoo, Mich., in 1975 to find her.
She was teaching second grade at the old Audubon School. She saw me, of course, and hollered out my name, "Melvin," she said, "How are you?" I said, "Fine." She said, "Why are you here?" I said, "I stopped to say, thank you." And she looked at me with that puzzled look on her face. And I said "You said in front of my parents and directly to me that I was not college material." And I handed her my undergraduate degree from Kalamazoo College.
I let her know that "You motivated me." I could have been a statistic. I could have been on the other side. But again I grew up in a time where I lived in a two-parent home where they stressed responsibility and work. And it was stressed that I do the best that I could do. And the unwritten rule in my house, was nothing below a "C."
I do think my race played a role at that time growing up in Rock Island. I could not be in Moline, especially when I was in high school, after 10 p.m. —on football game night, 10:30 p.m. Had to be back in Rock Island because in Moline if you were Black you were not really welcome, especially if you did not grow up in Moline. The saying was "You had to be a Moliner." I wasn't. I was out of the city of Rock Island. Therefore I had to stay in my place. I couldn't even be in the West End of Davenport.
I think things in Rock Island were OK because of who my dad was (the Rev. William Grimes, a pastor). They didn't challenge him. It was there. I know it was there.
I had one encounter with the police, but this was after graduation. I had graduated from Rocky and my parents had moved up on 21st Avenue. I was out walking and I was stopped by a Rock Island police officer. 16th Street and 21st Avenue. I was maybe a block and a half from the stadium, and my dad was taking his afternoon nap. I knew that. As I was walking, the officer challenged me. He wanted to know what I was doing there. I had a very smart aleck militant attitude of a 19-year-old. It was none of his business. He proceeded to tell me it was his business because it had been reported that there was a strange person in that neighborhood. I knew where my dad sat. I knew where he took his nap. So I positioned myself as I kept walking. He kept rolling in the police car and he finally stopped and got out and said, "You need to tell what you are doing in this neighborhood, Why are you here?" I told him again, "It's none of your business. I am a free person. I can walk wherever I want to walk. I can do whatever I want to do as long as I am not breaking the law." Somebody said, "You don't belong in this neighborhood, you were a stray." I kept talking and when my dad stepped out the back door of the house which faced 16th Street, the officer all of a sudden said, "Reverend, I didn't know that he was related to you. I didn't know anything." My dad said, "Why did you stop him?" He said, "I had gotten a report that there was a strange person. I didn't know that it was your son. I am sorry." Now, why did I have to be his son in order for the police officer to all of a sudden change his position? I had a right to walk anywhere.
I had to come here to Moline because Tabernacle (Baptist Church) required that their pastor lives within the city that he pastored. I live two blocks to the south of the church.
I feel that things are … of all the cities on the Illinois side, between Rock Island, Moline and East Moline, in my estimation, Rock Island is probably the most progressive. They have their share of problems. I don't feel that they are resonating as bad as Moline, or East Moline where we had the incident with the swimmer (the college swim team member brought to the ground and handcuffed by police in the rest area off of the I-80 Bridge near East Moline and Rapid City in Rock Island County) that was not bothering anybody. I know they have weaved their magic into the … he looked like ... he was identified with …. No, he was Black, he was out there. They did not understand. Everybody told them he was a part of that swim team; they refused to believe it.
Rock Island has its issues but not as bad, I feel, as what we see over here in Moline, which has not been as progressive as they should have been and/or East Moline. Personal opinion. Yes, I am a part of the Village of a Thousand Elders (a Quad-City faith-based campaign that aims to change racial bias in the community). Yes, I am a part of the move to take the Diamond Pledge. (The Diamond Pledge says "I pledge to respect and honor my own value and the value of others.")
But if you ask me where the most progress has been made? I think it has been in Rock Island.
Black in the Q-C: In Their Own Words
Get local news delivered to your inbox!
Subscribe to our Daily Headlines newsletter.