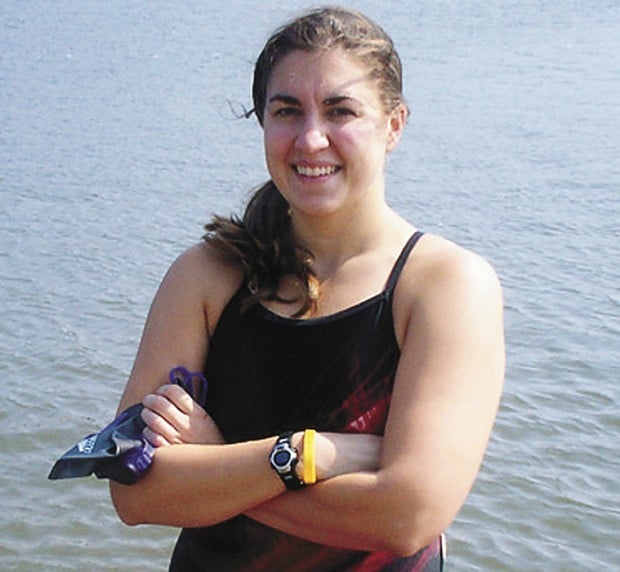 With dolphins at her side, Cheyanne Boddicker completed her first try to swim across the English Channel on Saturday.
The 26-year-old former Tipton, Iowa, swimmer finished about 12:40 a.m. CDT.
"It's a big day," said Boddicker's mother, Carla, from the family's home in Tipton.
"It took her 15 hours, 39 minutes, to complete her swim," Carla Boddicker said. "She swam 31 nautical miles."
It took Cheyanne less time to swim the channel than she expected, but she had to go a longer distance because of the current, her mother said.
A GPS mapping of her route can be seen on her Facebook page "Crossing for a Cure."
"She had a window to do this from Aug. 5 through Aug. 12," Carla Boddicker said. "Yesterday was the first day of that window and at 3:30 p.m. England time, they said, 'OK, we're doing it.'
"She had to swim in the dark," her mother said. "At one point, she had dolphins come along for the ride, so she had some buddies along."
She did not use a wet suit, nor did she touch the support boat or take a break, her mother said.
"It was a straight swim," Carla Boddicker said.
Her daughter will return home Aug. 24.
Cheyanne Boddicker swam the English Channel to raise money for the Holden Comprehensive Cancer Center at the University of Iowa. She has been training for more than a year in Iowa City, where she lives and graduated from the University of Iowa in 2008. She is a 2003 graduate of Tipton High School and the daughter of Carla and Dan Boddicker.
Get local news delivered to your inbox!
Subscribe to our Daily Headlines newsletter.