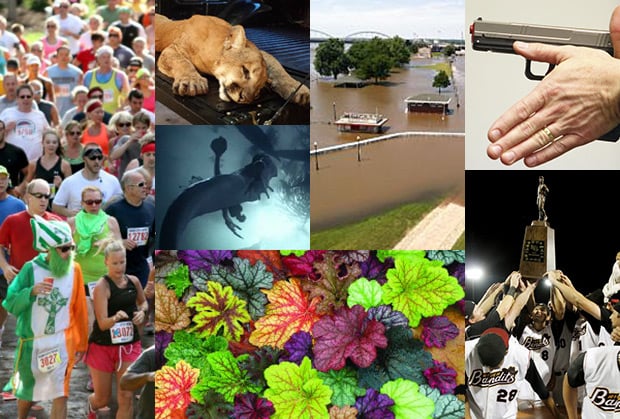 From heucheras and mermaids to crime and cougars, here are the top stories, photo galleries, videos, tweets and more that appeared on Quad-City Times websites in 2013.
Interestingly enough, the two most viewed stories on qctimes.com were written and published in 2012. We'd like to thank Pinterest for finding huecheras so compelling and Animal Planet for creating a "docu-fiction" mermaid sequel. You never know what will go viral.
Each item is linked so you can enjoy it again.
Top commented stories, editorials & letters
There's still time to enter our Iowa-Wisconsin 50-yard-line ticket giveaway. Just follow @HAWKMANIAQ by Thursday. Please RT
The lockdown has been lifted at North, Wood & Harrison in Davenport. Wood & Harrison will be dismissed at normal times. North was dismissed.
Top videos