When it rains, it pours, and Ray Eddleman was in a deluge.
For many years after his 11-year-old niece, Trudy Appleby, vanished from her Moline home in 1996, his family was devastated by grief and uncertainty.
In October of 2014, his sister and Trudy's mother, Brenda Gordon, was struck and killed by a drunken driver while crossing the street. On that same day, Ray Eddleman was laid off from his job.
Not even three months later, his mom, Trudy's grandmother, Ann Eddleman, passed away at 77.
"I was in a pretty dark place," he said.
Eddleman had met Dennis Harker, whose son, David Harker, went missing in 2013 and later was discovered to have accidentally drowned.
The two men had no idea they were to become "like a second family," Eddleman said.
Nudging aside pain with action
Ray Eddleman needed something to do, so he started helping Dennis Harker get a second-hand store, Treasure Chest Resale Shop, up and running. The store would provide financial support to the group Harker founded after his son's death to help other families who would find themselves in the painful position he and his wife, Alice, had endured.
It helped Eddleman, being distracted by the needs of Harker's Quad-Cities Missing Persons Network.
"We were still working on the Treasure Chest when Dennis asked if I was interested in getting involved with the search and rescue group," Eddleman said. "Getting involved with it really drug me out of the rut I was in. It gave me an out — a place for the pain I was feeling.
"I do the search and rescue because of Trudy, but I do it for the families of everyone else. The feeling of helping another family that is in the same situation as my family, knowing how they feel, that propels me to want to help put an end to what they're going through.
"If we can help find their loved one, they don't have to go through what we've gone through. Am I going to find Trudy this way? No. But Trudy is helping me to help other people. It's empowering."
Eddleman followed Harker's lead and became certified in search and rescue by the Illinois Search & Rescue Council. They earned their re-certification during a weekend-long event at Illiniwek Park in Hampton, Illinois earlier this month.
But others in the Quad-Cities have gone missing, and some of their family members joined the group of 16 people seeking search and rescue certification. Eddelman's wife, Lynda, intends to join the group, and seven others earned first-time certification during the long weekend of training and testing.
As a group, Eddleman said, the collection of volunteers has become "like a second family."
Desperation breeds desire to help
Marilyn McCallister never had heard of the Quad-Cities Missing Persons Network when her 22-year-old son, David McCallister, disappeared almost two years ago.
"Someone said, 'You need to get in touch with this Dennis Harker guy," she said. "They offered to do a search of the park (in Bettendorf) where we think David may be. I got involved with the group then last fall.
"I knew right away that I needed to make something positive out of losing David. I had to."
Being involved with the group stuck, and McCallister was among the group to earn her certification. The act of searching is rewarding, she said, because it gives her something to do; a way to make an actual effort for somebody. But the others in the group help her, too — in ways many other people can't help.
"Most people you see daily won't say anything, because they don't what to say. The search and rescue people; they get it," she said. "They walk right up and hug you. They understand what most people don't understand: Just saying David's name brings me comfort."
Her son would be 24 now, and the McCallister family hasn't encountered a single clue about his disappearance since the day he left home on May 11, 2017. His debit card never has been used, and he had no extra clothes or personal belongings with him.
Being around Harker and Eddleman means being around people who understand McCallister's torment.
"We talk quite a bit about Trudy (Appleby) and David (Harker)," she said. "The thought of my son being out there alone, whether he's dead or not, just rips my soul out."
Ready to help the next family
A foursome from the Illinois Search & Rescue Council met Harker's group at Illiniwek Park first thing in the morning on April 6.
The Saturday training was a 16-hour investment, and the group was back at it first thing Sunday.
"It's very intense," Harker said.
They spent Saturday morning in classroom training, which included familiarity with equipment, such as compasses. They then went outside for field training.
"You start with an initial search, walking shoulder-to-shoulder; that sort of thing," Harker said. "After a dinner break, we did a nighttime search."
In order to achieve their certification and re-certification, the group had to find 75 percent of the objects they were looking for.
"Some of the instructors have a lot of fun hiding things — a shoe eight feet up in a tree; that sort of thing."
The ultimate goal was to find a missing child. In this case, the child was mannequin that had been hidden by the teaching team. It was McCallister who located the victim.
"I don't think I've ever seen someone so excited in my life," Harker said.
McCallister said the experience was a satisfying relief, even though it wasn't real.
"I started jumping up and down like a little kid," she said. "It had to do with that feeling of having to find him."
The team from the Quad-Cities Missing Persons Network is not only trained to conduct searches locally, but they have been called upon to help outside the area. Sometimes, not finding the person others are searching for can be helpful, too, because specific areas have been ruled out, Harker said.
In the event of a local search for a missing person, the Network notifies local law enforcement. In the event of a group searching in the dark with flashlights in public places, such as Illiniwek Park, he said, park officials were notified in advance.
The April training resulted in Harker's third successful certification. He said he easily will complete 60 hours of continued education, training and search time to maintain his certification for another three years.
The Network he founded offers some kind of simulation or training every other month in all seasons and all conditions.
Of the 16 in the April training group, nine were seeking first-time certification and seven were being re-certified.
Quad-Cities Missing Persons Network
041319-qct-qca-missing-001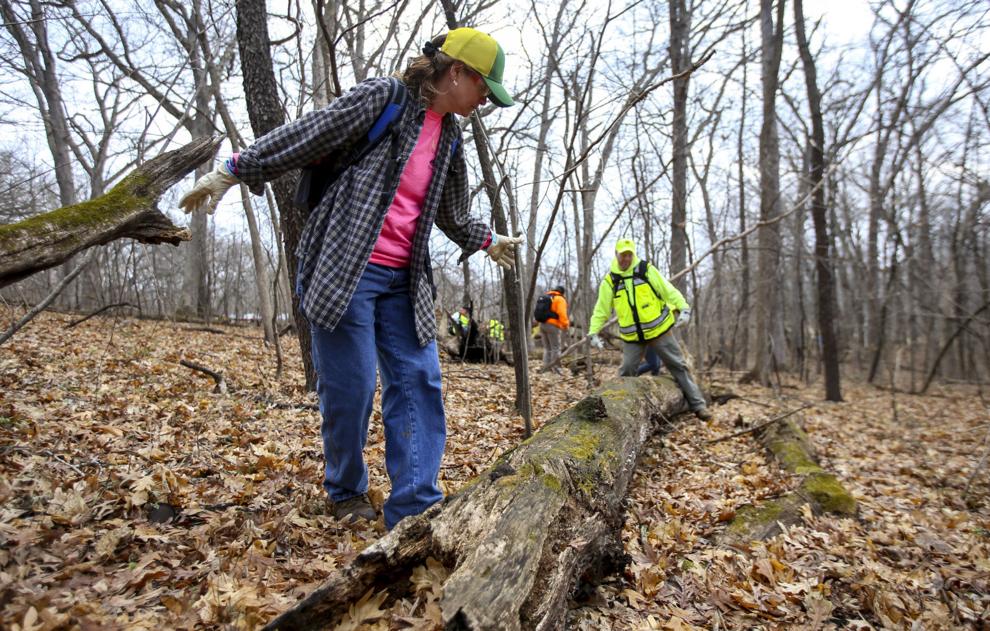 041319-qct-qca-missing-002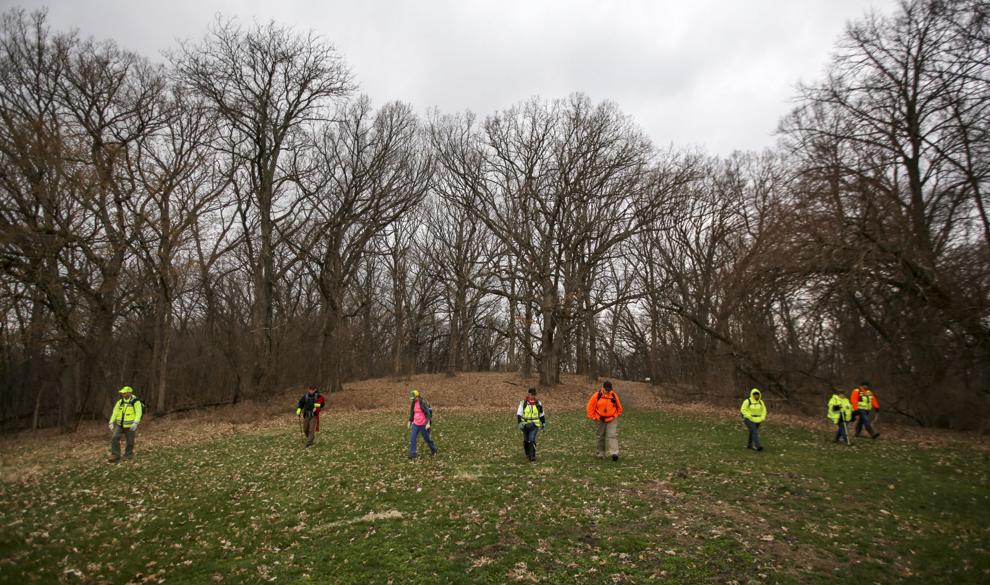 041319-qct-qca-missing-003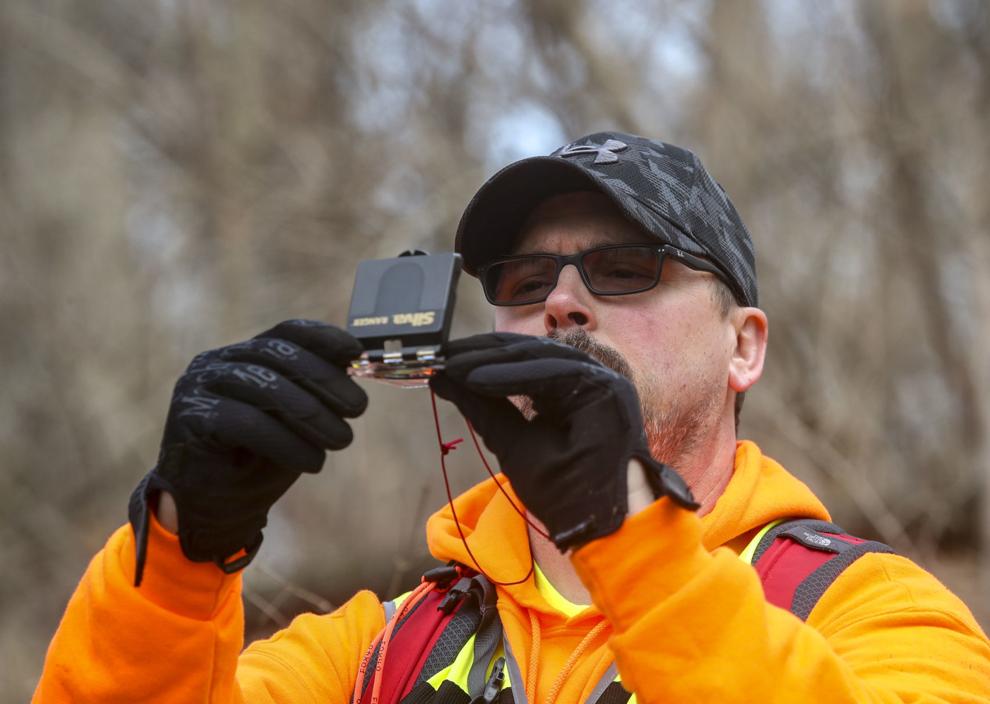 041319-qct-qca-missing-004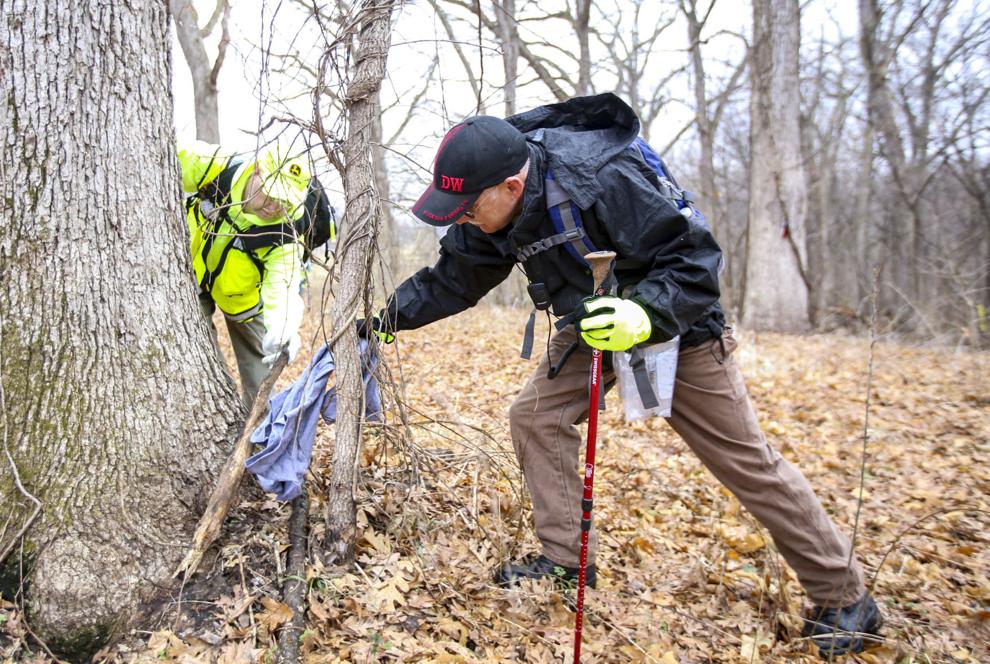 041319-qct-qca-missing-005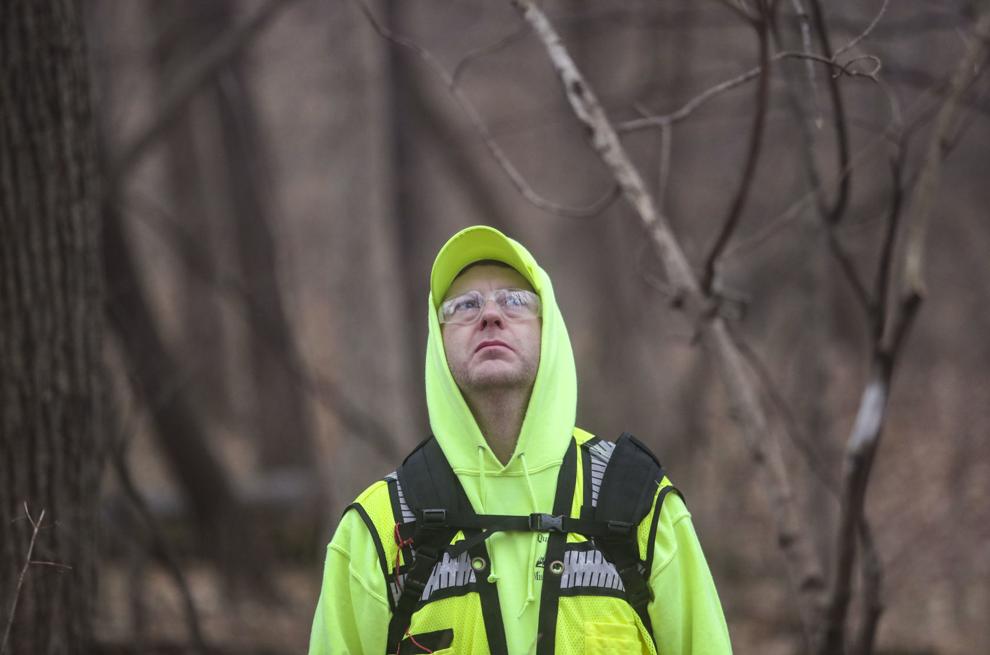 041319-qct-qca-missing-006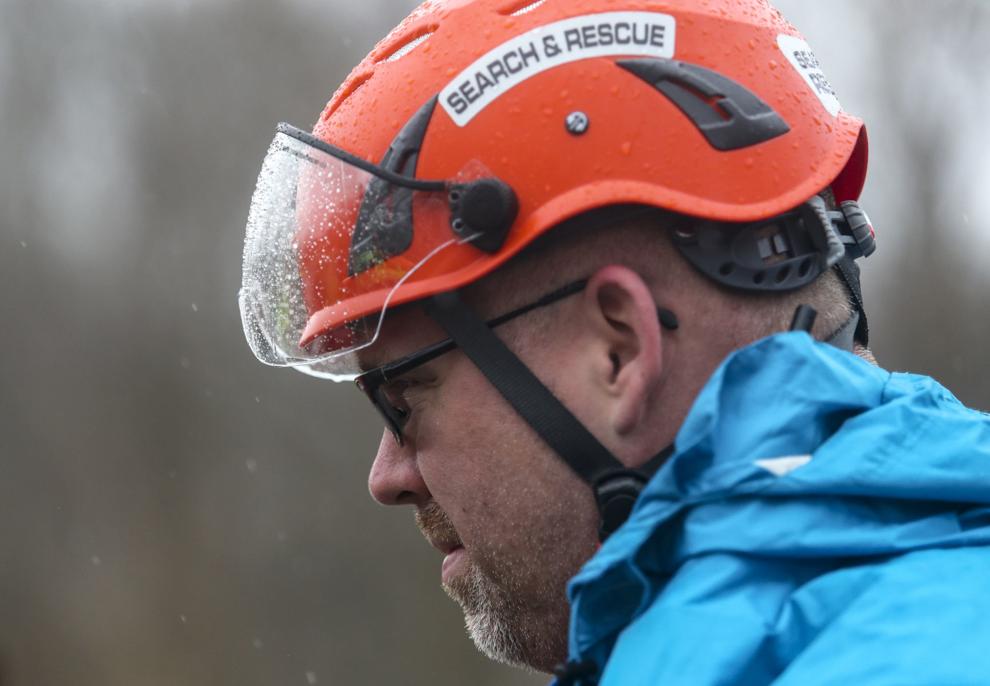 041319-qct-qca-missing-007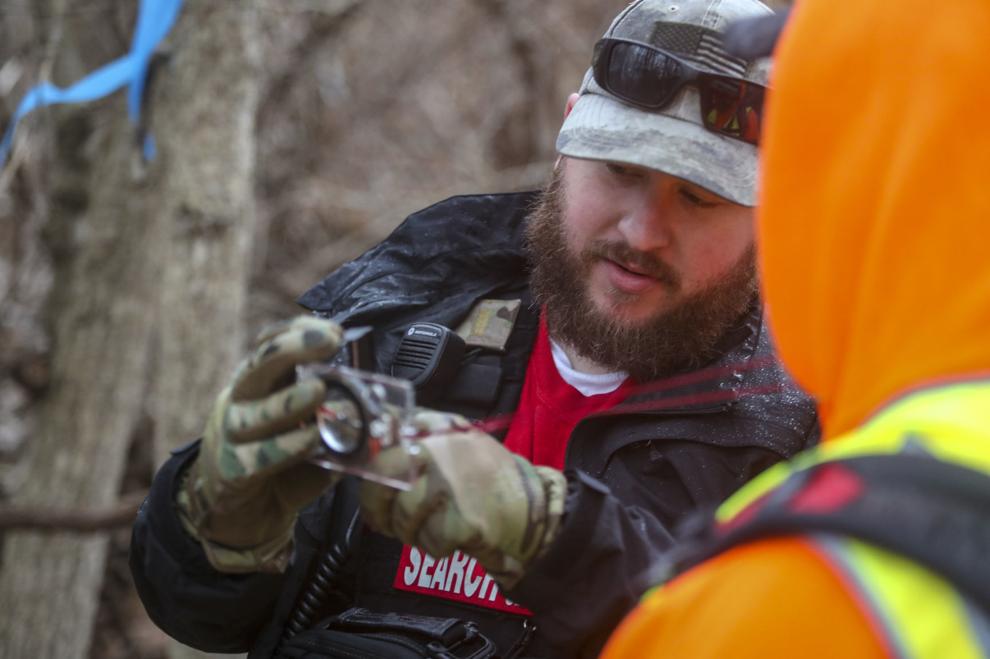 041319-qct-qca-missing-008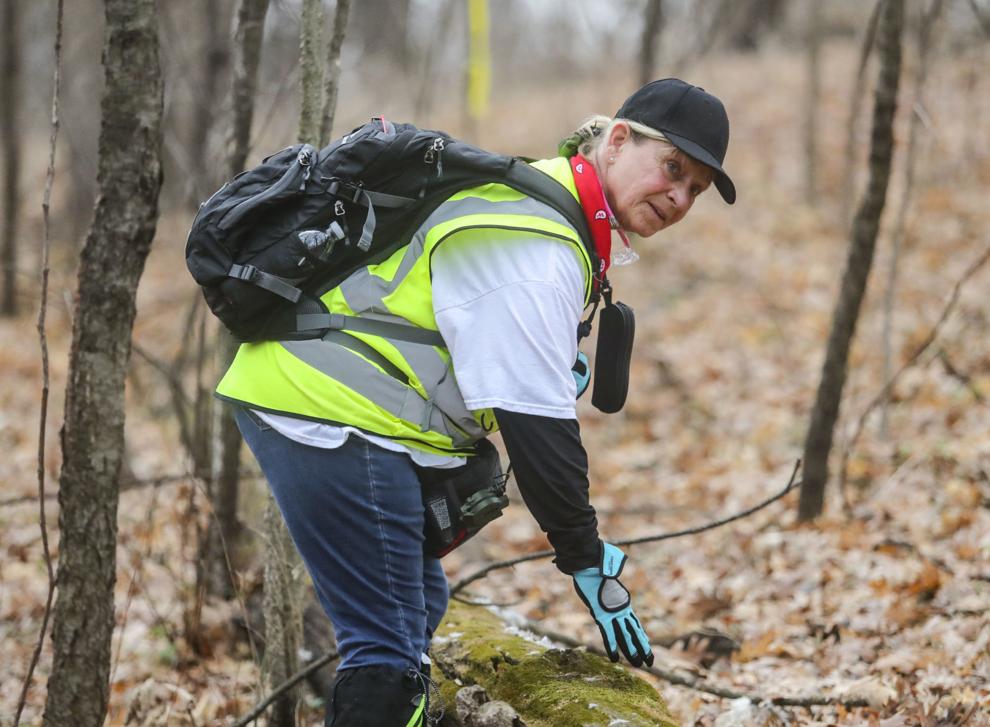 041319-qct-qca-missing-009
041319-qct-qca-missing-010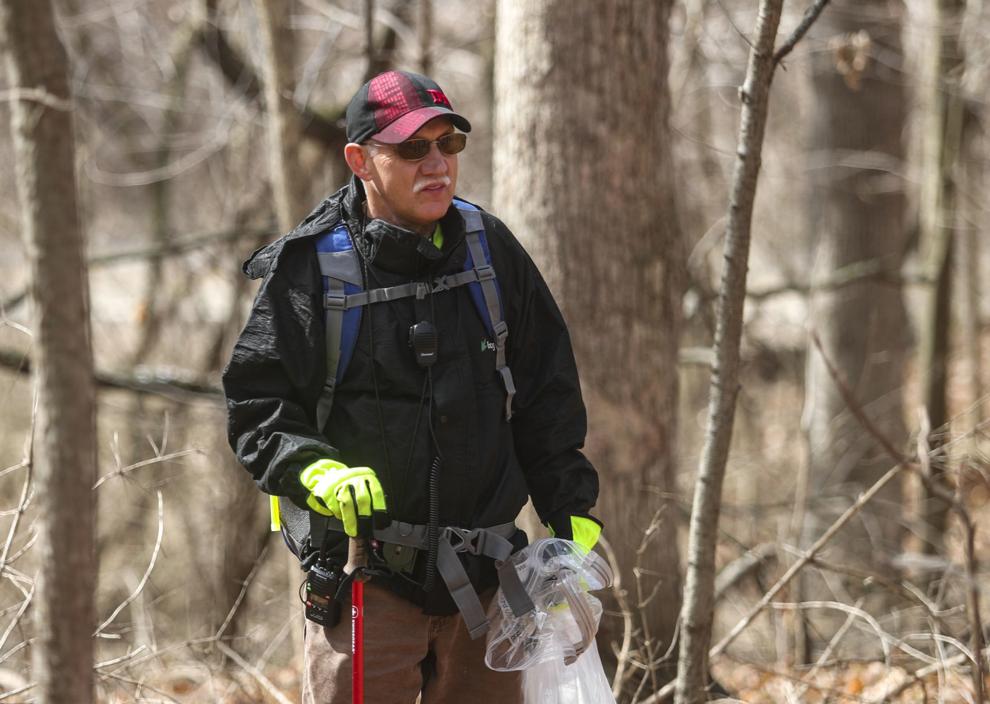 041319-qct-qca-missing-011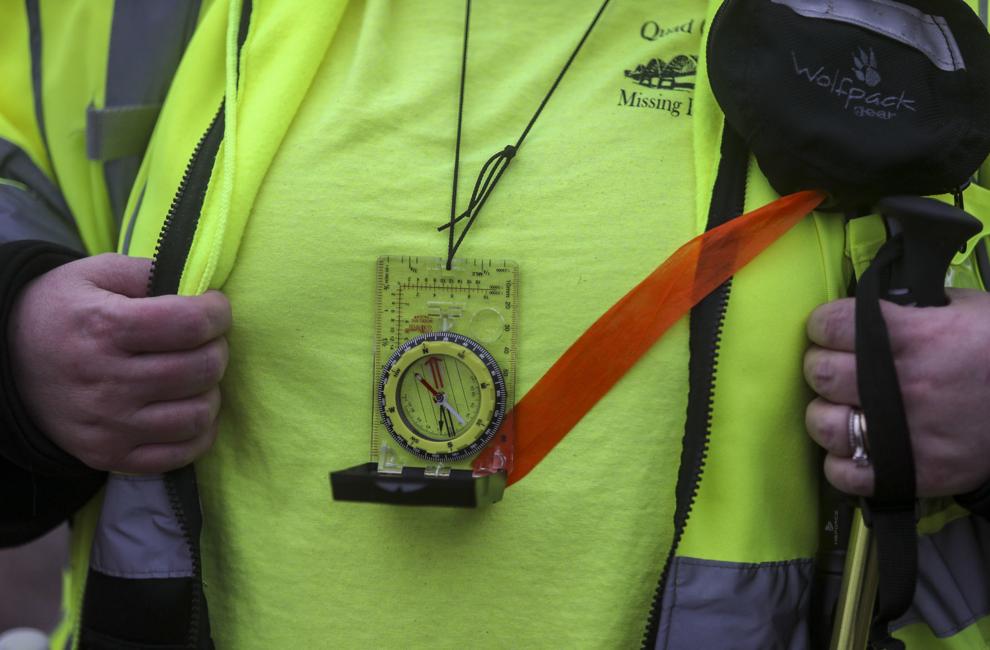 041319-qct-qca-missing-012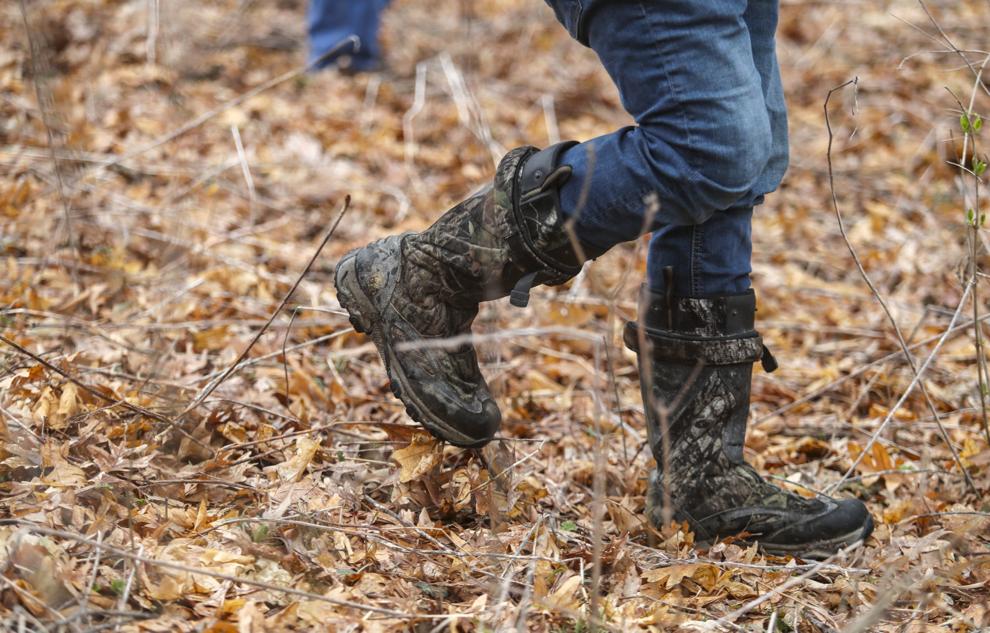 041319-qct-qca-missing-013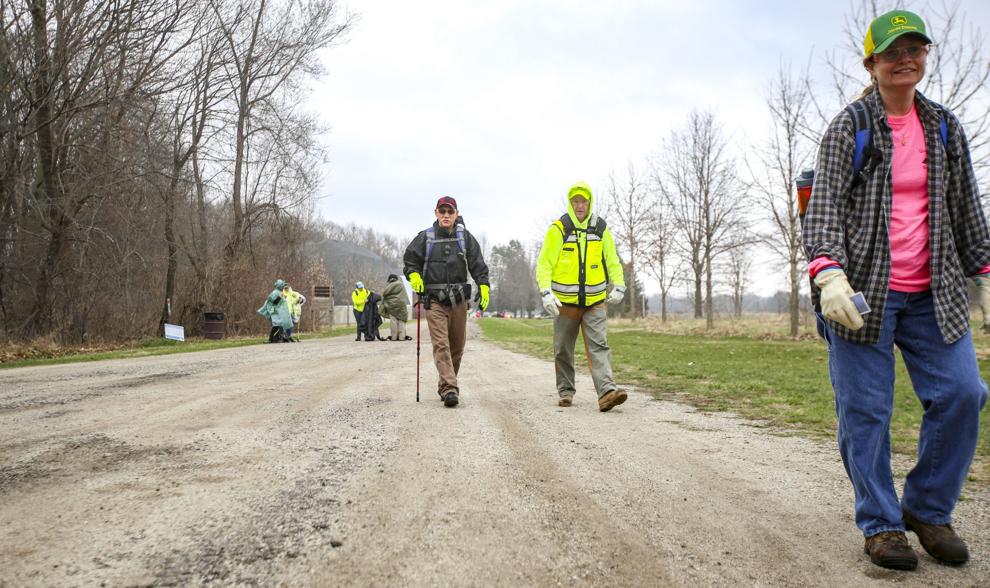 041319-qct-qca-missing-014
041319-qct-qca-missing-015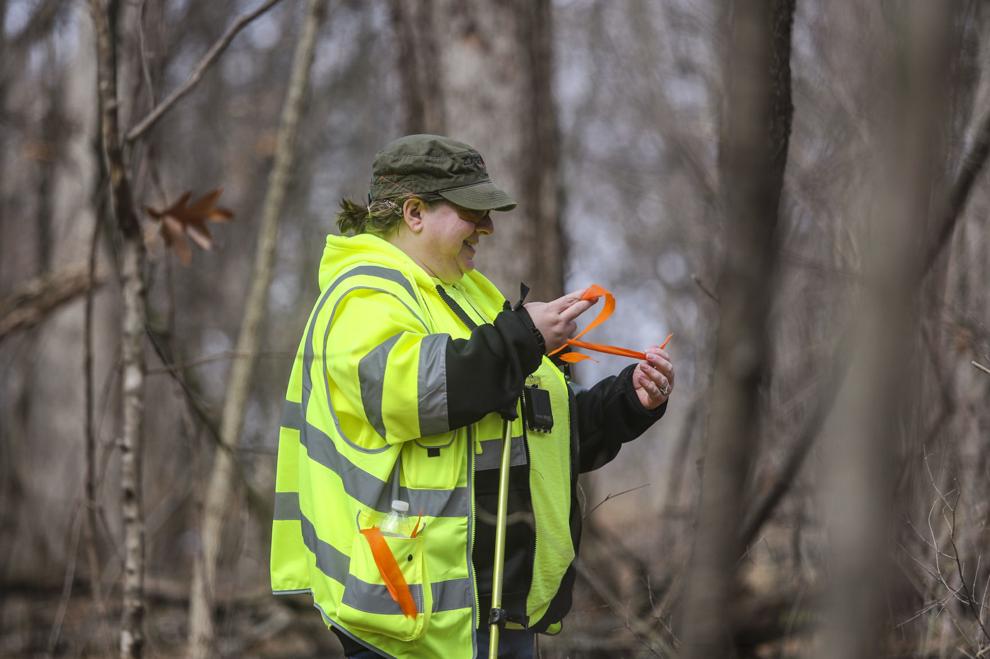 041319-qct-qca-missing-016
041319-qct-qca-missing-017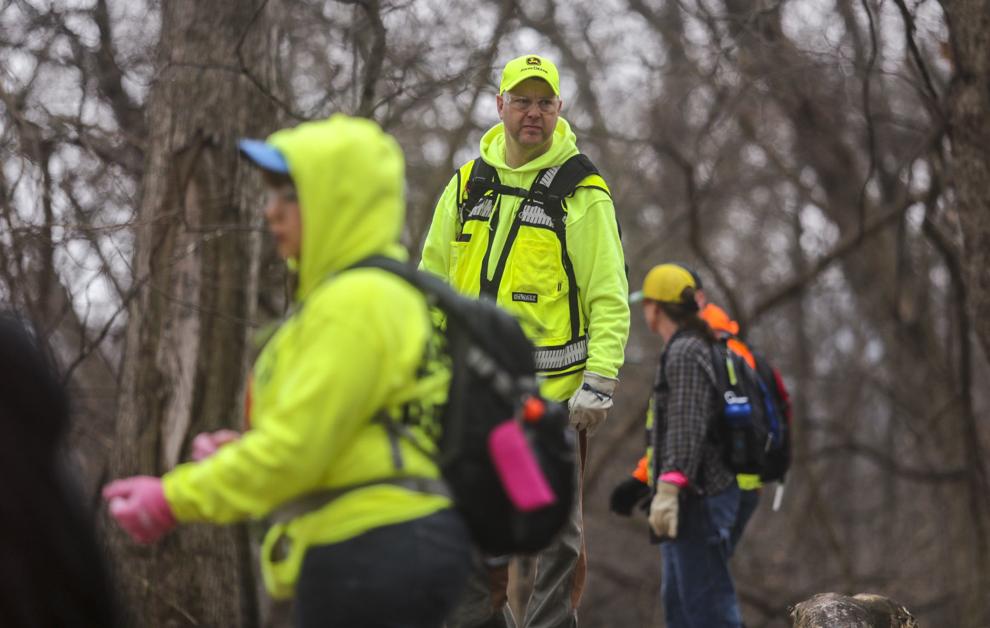 041319-qct-qca-missing-018