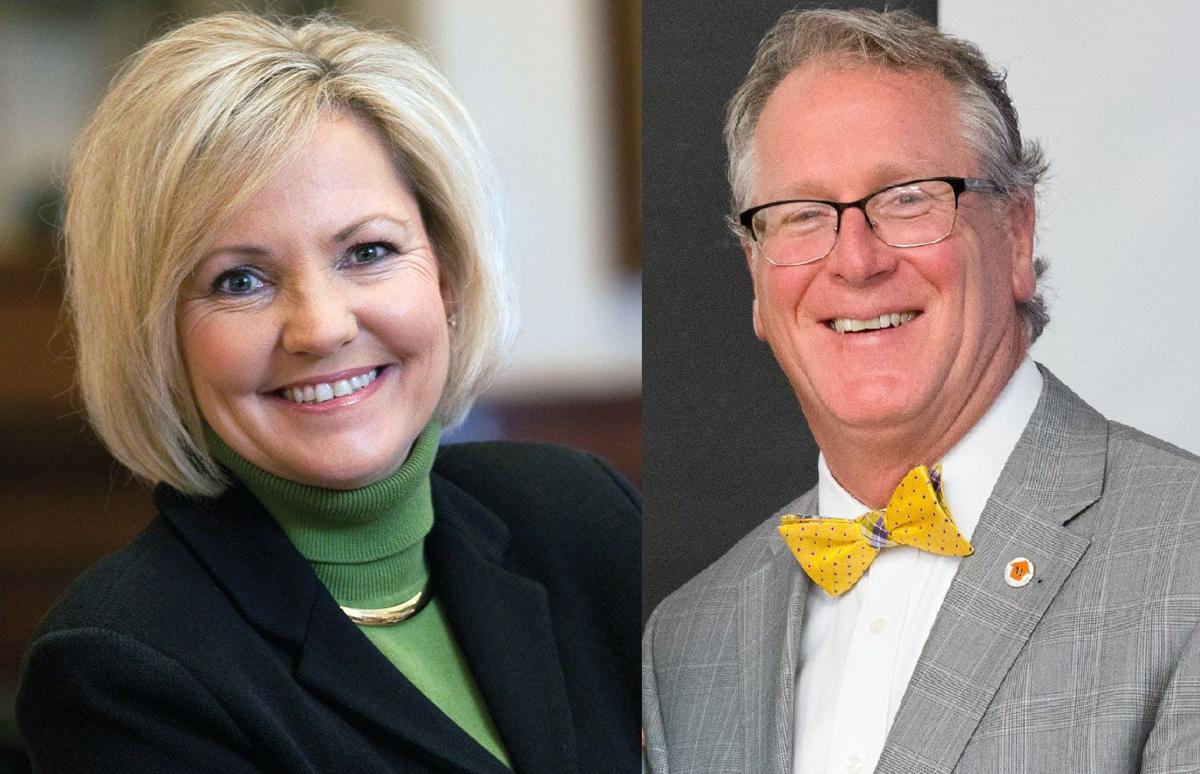 Carin Stutz of Chicago and Patrick (Mark) Twomey of Macomb have been appointed to the Western Illinois University Board of Trustees by Gov. J.B. Pritzker.
Stutz, who graduated from WIU in 1978 with a degree in home economics, is an experienced restaurant executive. The former COO of Red Robin Gourmet Burgers Inc., she also has served as CEO and president of Cosi and for three years as the president and COO of global business development for Brinker International, where she led franchise development and operations for Chili's and Maggiano's.
Other work includes eight years as an executive vice president of operations for Applebee's and five years as a vice president for Wendy's. Stutz received her master's degree in business administration from MidAmerica Nazarene University.
Twomey is the superintendent of schools for Macomb Community Unit District #185. He has four degrees from WIU, including an educational doctorate in educational leadership. Before District 185, he was superintendent of Havana School District #126 and the principal at Macomb High School.
"We're pleased that Gov. Pritzker has appointed these outstanding alumni to the WIU Board of Trustees," said WIU Acting President Martin Abraham in a release. "I look forward to working with our trustees to move Western into the future."
The appointments come at a time of instability and heightened scrutiny for the WIU Board, which will meet on Thursday and Friday in Macomb. It will be the board's first meeting since June, when former university President Jack Thomas resigned.
The July board meeting was canceled after Gov. Pritzker unexpectedly removed two trustees. Due to other absences, the eight-person board could not reach a quorum.
At its meeting, the board is expected to release four hours of closed discussions from 2018 that the Illinois Attorney General's Office determined to be illegal. The board has not released minutes from its closed sessions since 2015.
Get local news delivered to your inbox!
Subscribe to our Daily Headlines newsletter.