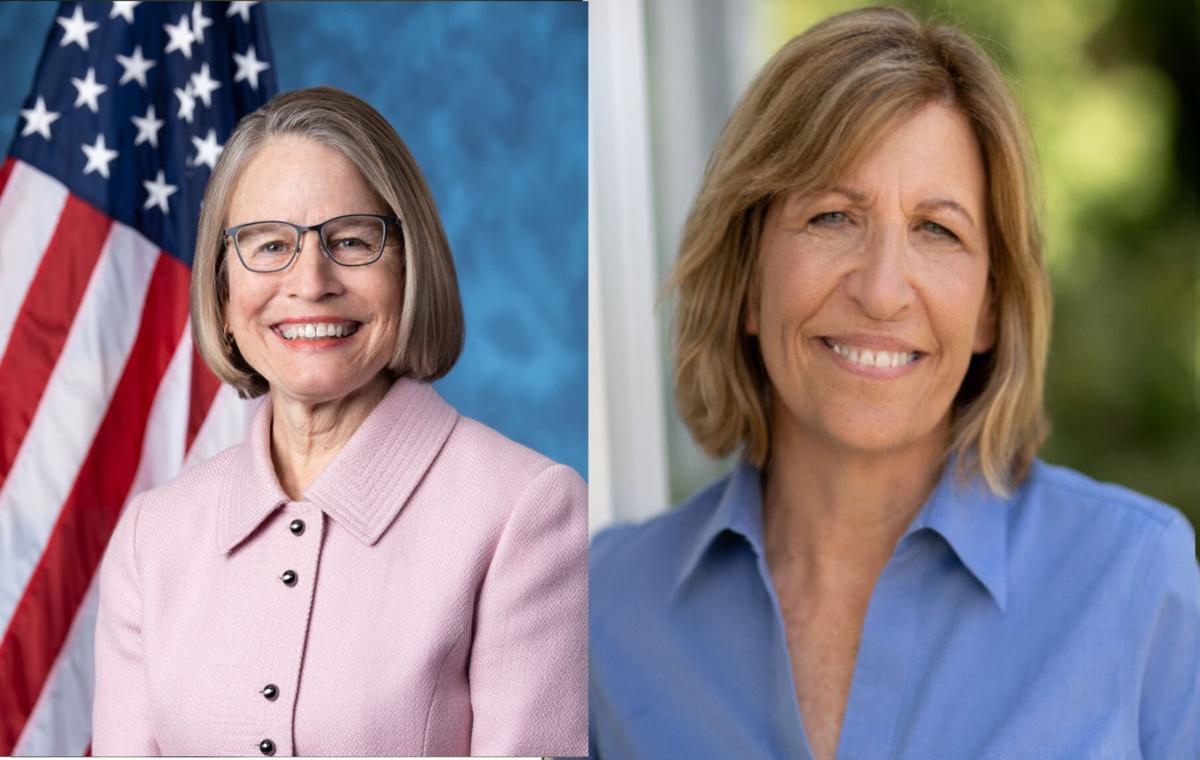 After months of uncertainty that have left the outcome of an Iowa congressional race in limbo, U.S. House members will meet later this week to determine next steps for reviewing Democrat Rita Hart's election contest.
The Committee on House Administration will meet Friday afternoon for a markup of a committee resolution to establish procedures in contested election cases "properly filed under the Federal Election Act, and related matters," according to a posting on the committee's website.
Peter Whippy, communication director for the Committee on House Administration, said the meeting is the first step in reviewing two election cases before the committee — Hart's and another filed by Republican Jim Oberweis' petition to overturn his Nov. 3 election loss to incumbent Democratic U.S. Rep. Lauren Underwood in Illinois' 14th Congressional district.
"We're establishing some regulations around timing and format for filings by lawyers," Whippy said. "It's promulgating rules on when filings should be filed. In a court setting, this is already very prescriptive. We are essentially creating a process for further filings. It's very procedural. There is nothing dispositive about these proceedings. We're establishing a process by which various parties can file paperwork and motions with the committee."
Hart has asked the Democratically-controlled U.S. House to investigate and overturn the race that state officials say she lost to Miller-Meeks by six votes following a district-wide recount in all 24 counties.
Hart's campaign has identified 22 ballots it has claimed were legally cast but not counted, due to election worker error. Had the 22 ballots been tallied, Hart, of Wheatland, argues she would have won by nine votes.
However, the 1969 federal law under which Hart is challenging the election outcome does not require exhausting all state legal challenges. The House also is not necessarily bound by past precedent.
There is no deadline for the House to resolve Hart's election contest. The process could take "could take another couple of weeks or take a couple of months," Miller-Meeks told reporters on a conference call.
"But, certainly, our desire is to have this resolved as soon as possible so we can go about serving Iowans in the second congressional district and knowing that they have representation," she said.
Under the U.S. Constitution, Congress has the express authority to judge the "elections and returns" of its members.
Miller-Meeks' and Republicans have reiterated Iowa courts, not Congress, should make such a determination, and have attacked Hart's appeal to Congress as a "shameful" partisan effort to overturn the will of Iowa voters.
Hart has argued that Iowa law does not provide sufficient time to mount an effective challenge in Iowa court and conduct additional recount proceedings to ensure that all legal votes are counted.
The law would have required a panel of judges to rule on challenges within days.
Miller-Meeks' legal team contends Iowa law provided sufficient time for judges to review the 22 ballots Hart's campaign says it at issue in the race.