Construction on the new Interstate 74 bridge has come to a halt after at least one worker tested positive for COVID-19, according to a union working on bridge construction.
Brian Atkins, business manager for Rock Island-based Ironworkers Local 111, said he was notified Monday that the 40 ironworkers currently on the job from his union should not report to work for at least a week as part of the project-wide shutdown.
"I was informed yesterday from the contractor that they had a worker that had a positive test for COVID," Atkins said Tuesday. "They informed me they're shutting the job down for a week to monitor and see what's going on."
A second worker also is being quarantined, awaiting a test result, Atkins said. Neither is a member of Local 111.
"I was told by the contractor (Lunda Construction) that they don't think our guys were exposed, but we really don't know," he said. "After a week, they're going to re-evaluate the plan."
Lunda Construction is based out of Black River Falls, Wisconsin. The company was awarded a $322 million contract to build the bridge. The entire I-74 project is estimated to cost $1.2 billion, which includes widening of the interstate corridors in Bettendorf and Moline.
Construction has met several snags, including work-stopping weather and a dispute over money and bridge design between the Iowa DOT and Lunda. Recently, however, considerable progress has been made on the most complicated part of the bridge build — the signature basket-handle arches.
Danielle Alvarez, project manager for the Iowa DOT, was not immediately available Tuesday to supply more information about the work stoppage. Last week, she said the arch for the westbound (Iowa-bound) span is expected to be finished in the next couple of months, and the first of the two spans should open to traffic in the second half of this year.
The eastbound (Illinois-bound) span is expected to be completed in 2021, but its construction is additionally complicated by a multi-purpose lane that will accommodate pedestrians and bicycles. The spans will have six through lanes for vehicles, plus exit lanes.
Meanwhile, the coronavirus pandemic continues to spread throughout the country. Also on Tuesday, Rock Island County Department of Health announced a second Rock Island County confirmed case, a man in his 70s who is hospitalized locally. The Illinois Department of Public Health announced 250 new cases, including four deaths, none near the Quad-Cities. The first death in Iowa also was announced Tuesday, in Dubuque County.
Positive cases are confirmed in the county of residence. It is unknown at this time where the bridge case was counted.
"Anybody else who gets sick is to report it immediately," Atkins said of the bridge workers. "It's possible they'll extend the quarantine."
As a union leader, Atkins said, a work stoppage of this nature comes as unfortunate news but also is understandable.
"We're fortunate that construction is part of the essential businesses (regarding COVID-19 shutdown rules in Illinois), so we've been allowed to keep working," he said. "The well-being of our ironworkers is our number-one concern now and always."
Asked Tuesday afternoon about the work stoppage on the bridge connecting Bettendorf and Moline, Bettendorf City Administrator Decker Ploehn said he had not yet been made aware of the action. 
Photos: I-74 bridge construction
032020-qc-nws-bridgeupdate-223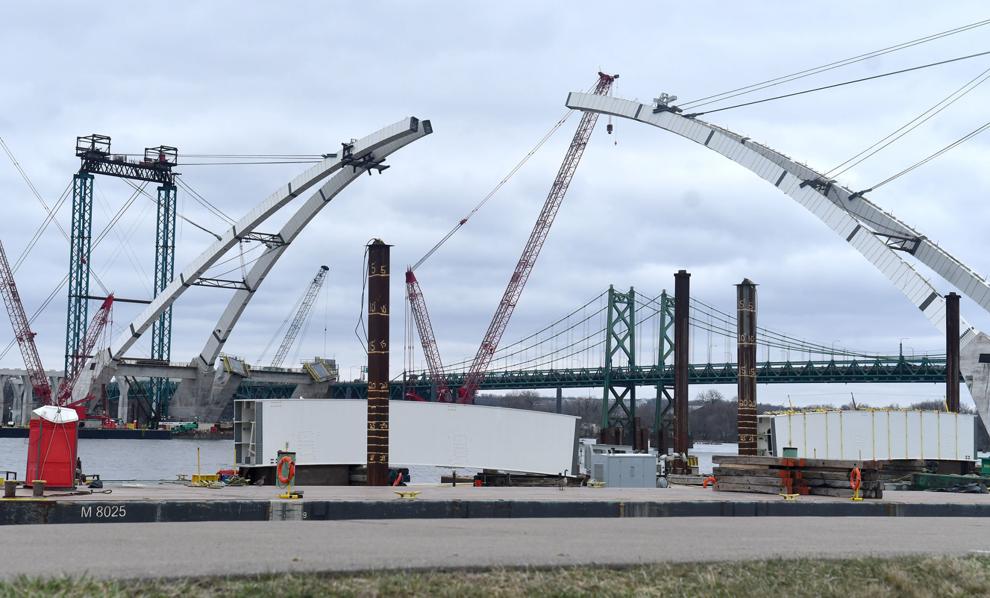 032020-qc-nws-bridgeupdate-250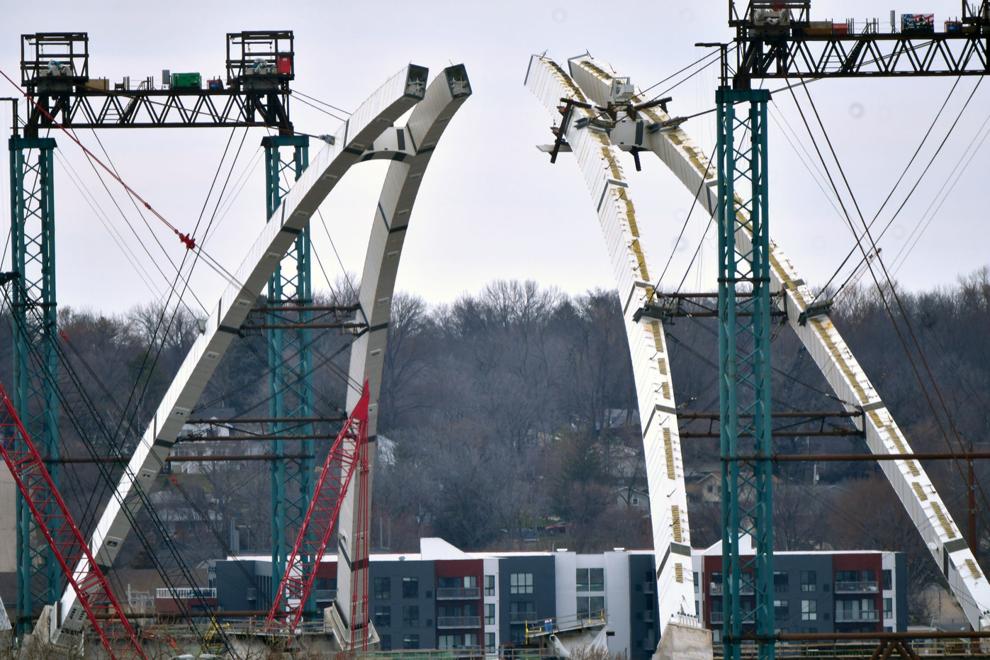 032020-qc-nws-bridgeupdate-278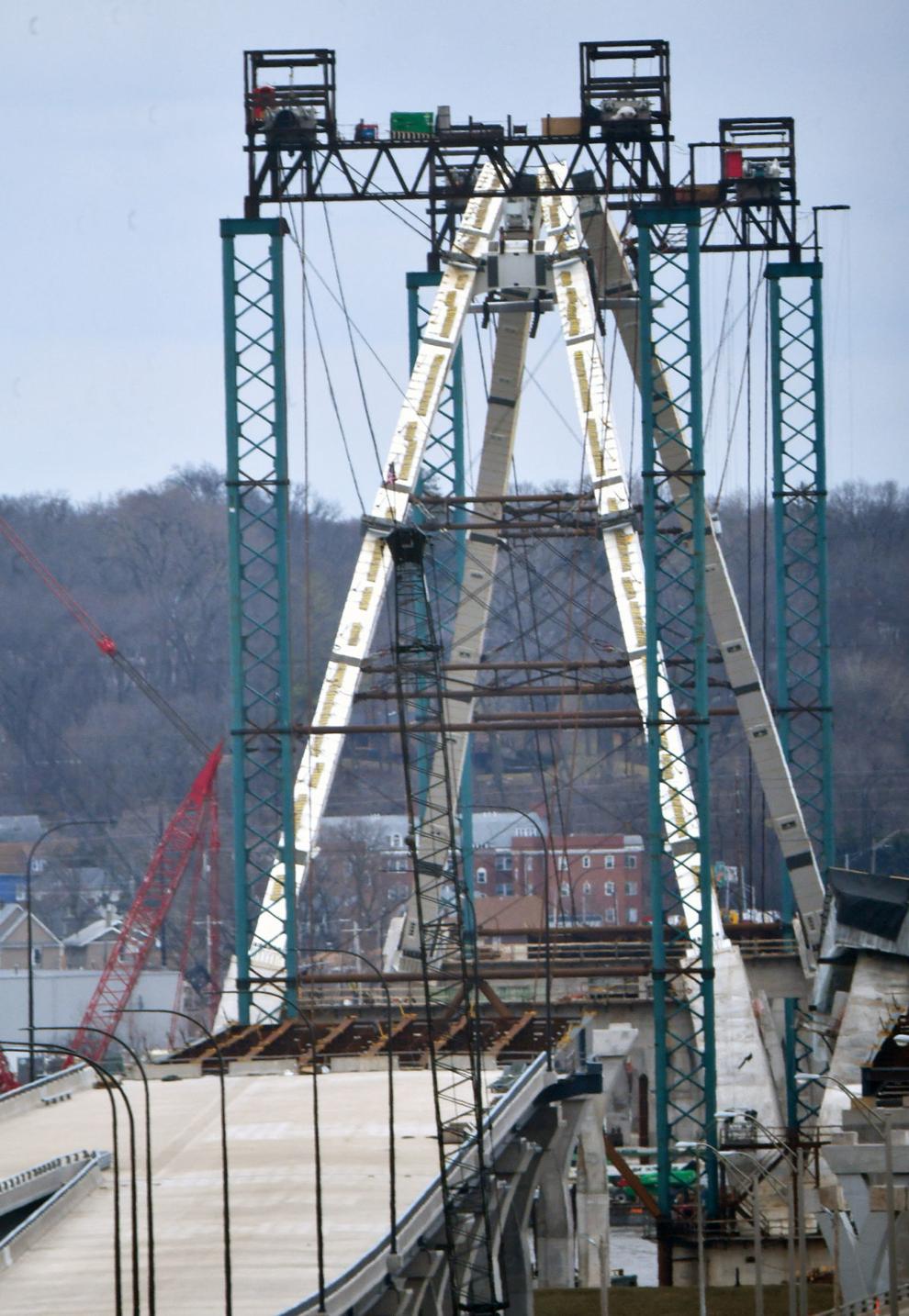 032020-qc-nws-bridgeupdate-200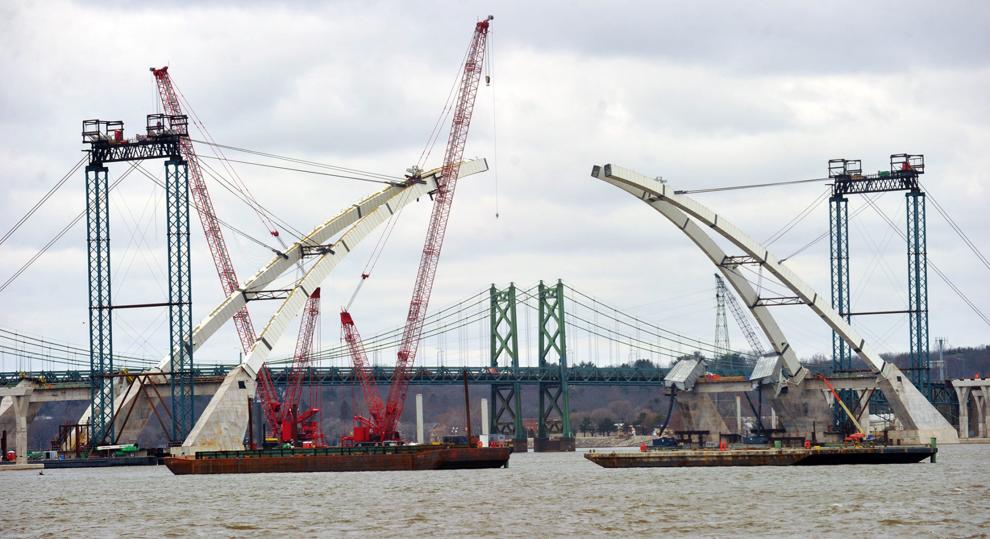 032020-qc-nws-bridgeupdate-147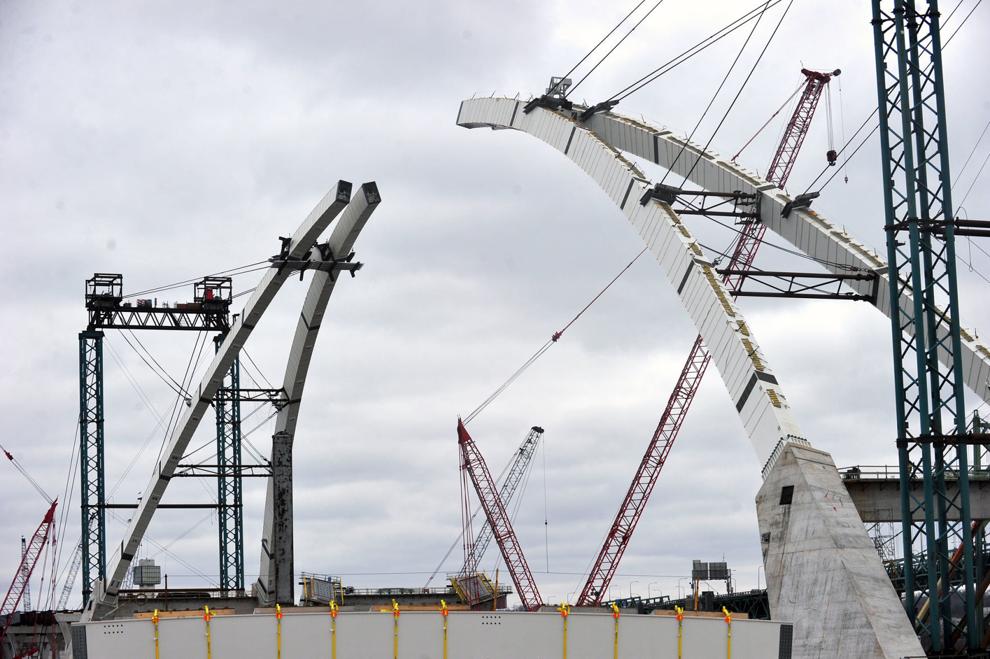 032020-qc-nws-bridgeupdate-228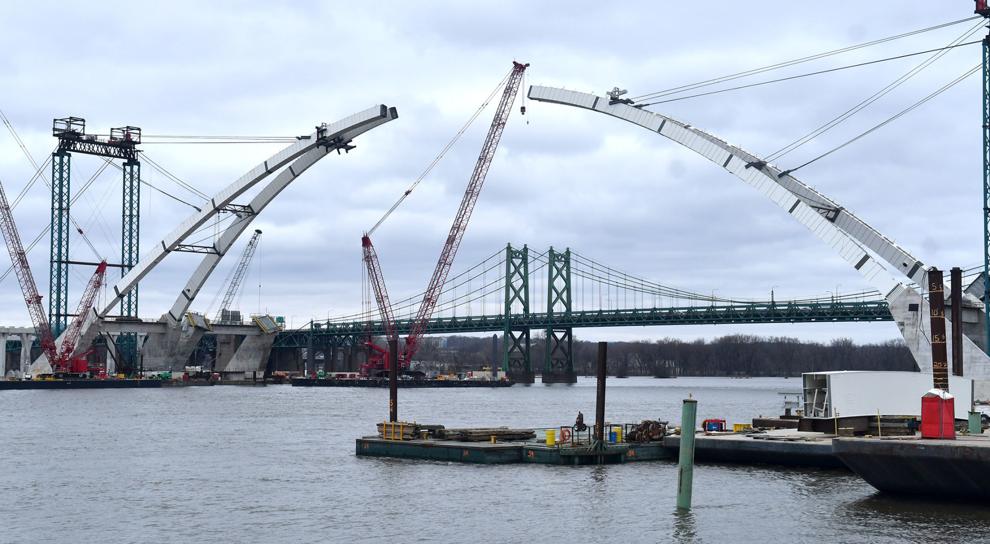 032020-qc-nws-bridgeupdate-167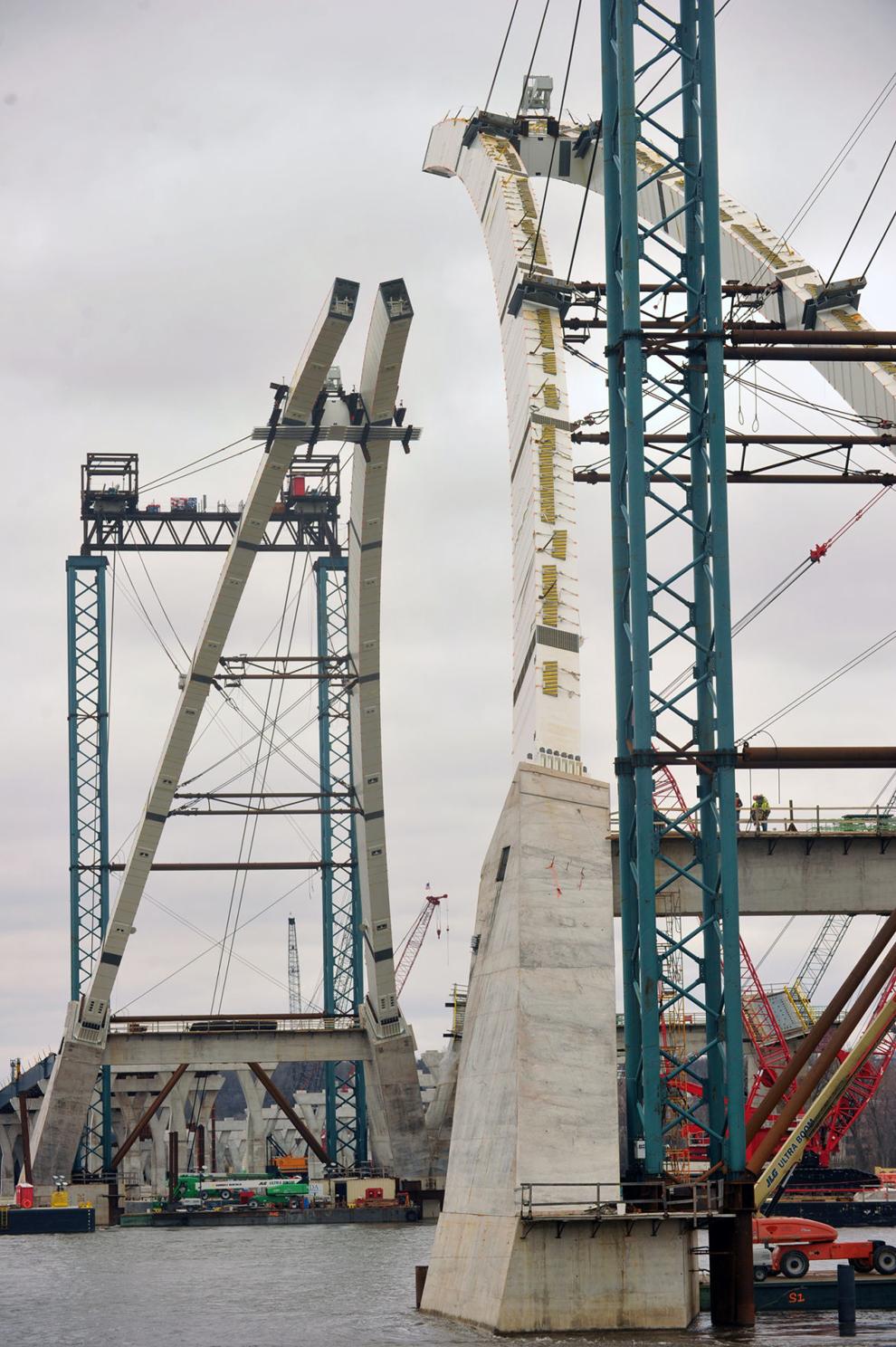 032020-qc-nws-bridgeupdate-141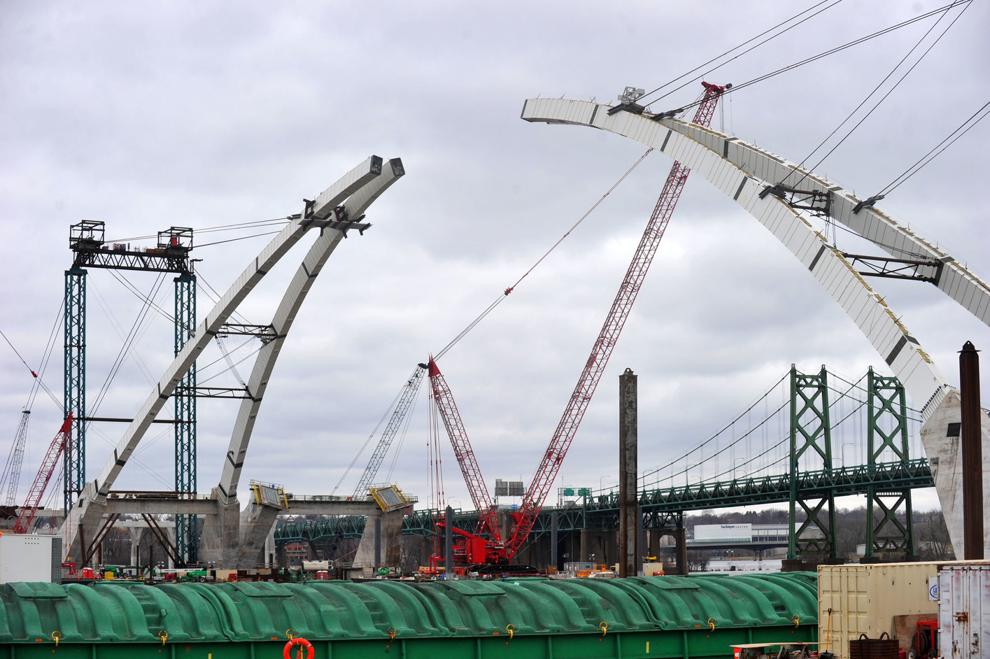 032020-qc-nws-bridgeupdate-219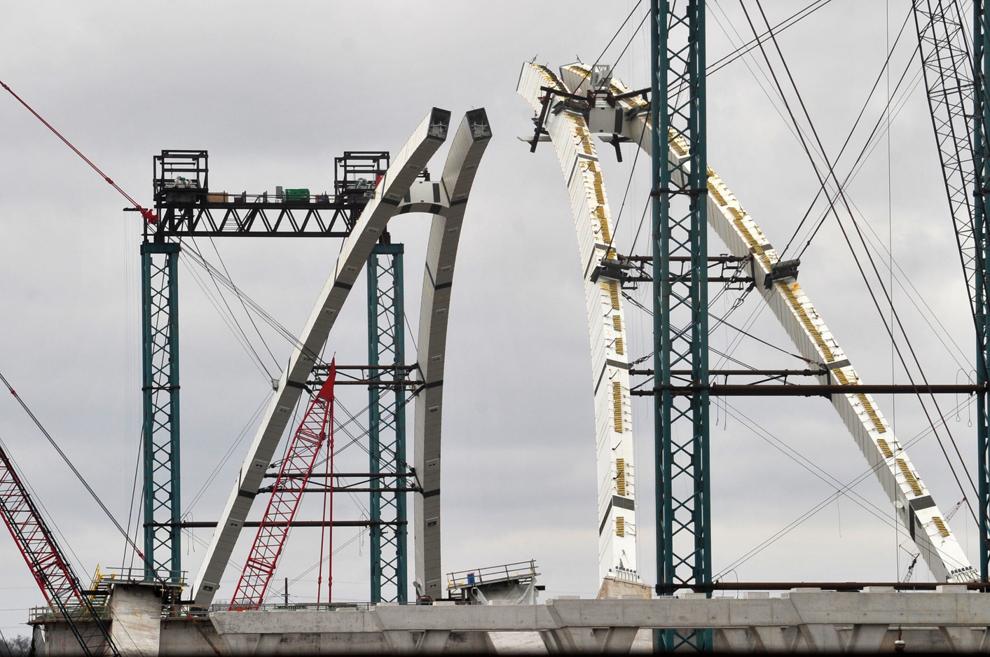 032020-qc-nws-bridgeupdate-262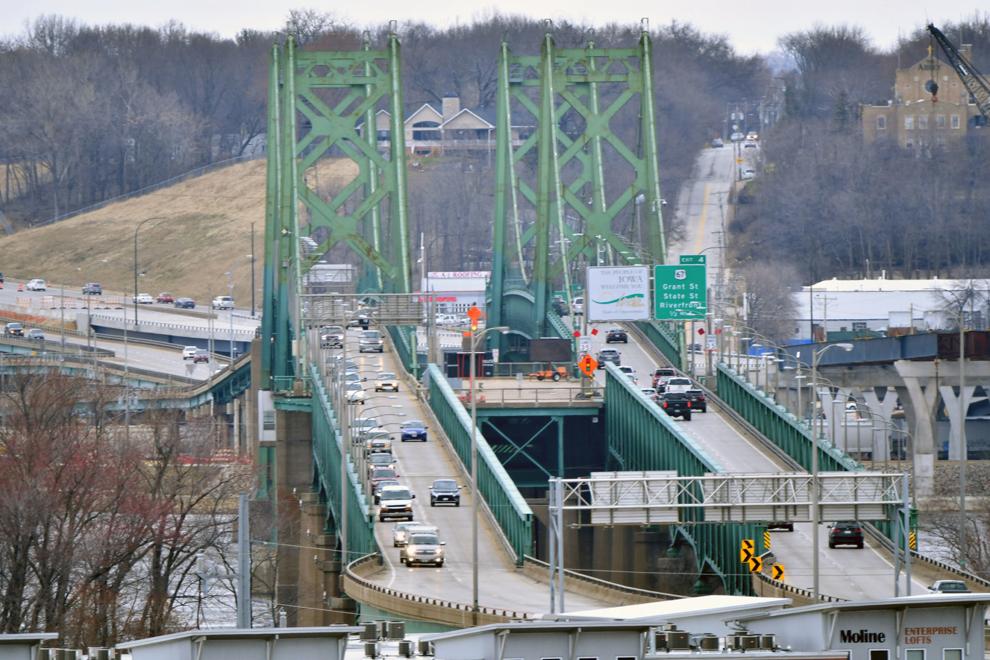 032020-qc-nws-bridgeupdate-188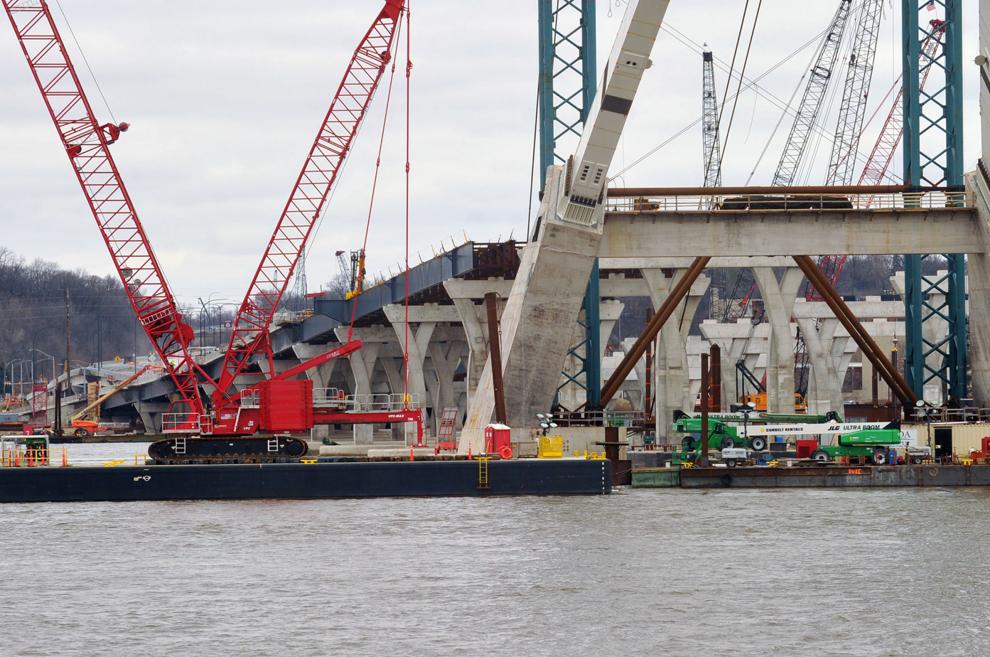 032020-qc-nws-bridgeupdate-211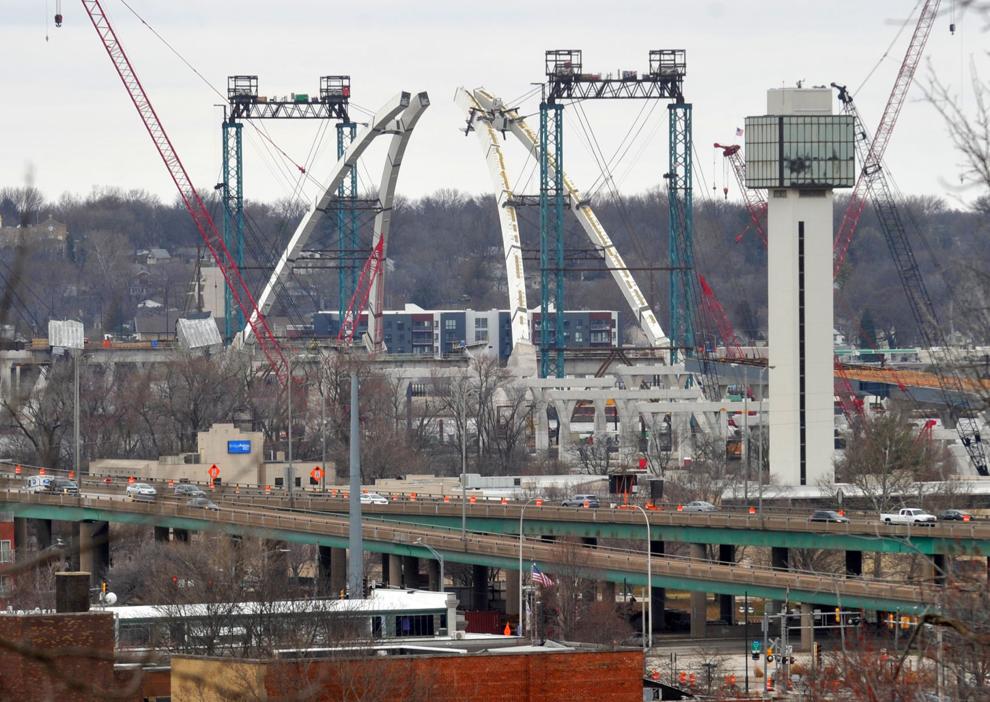 032020-qc-nws-bridgeupdate-138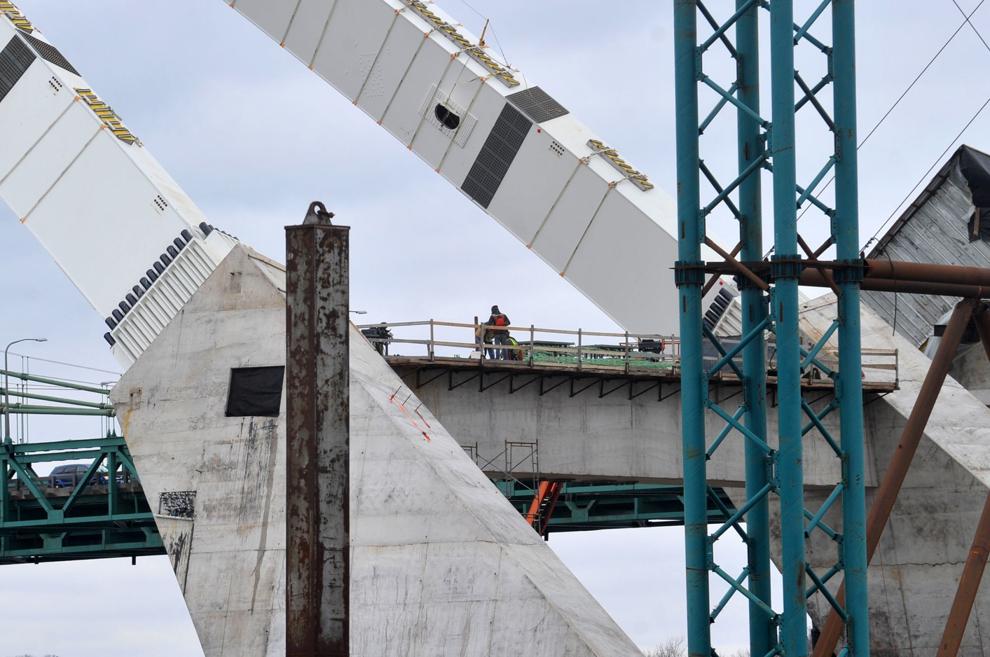 032020-qc-nws-bridgeupdate-151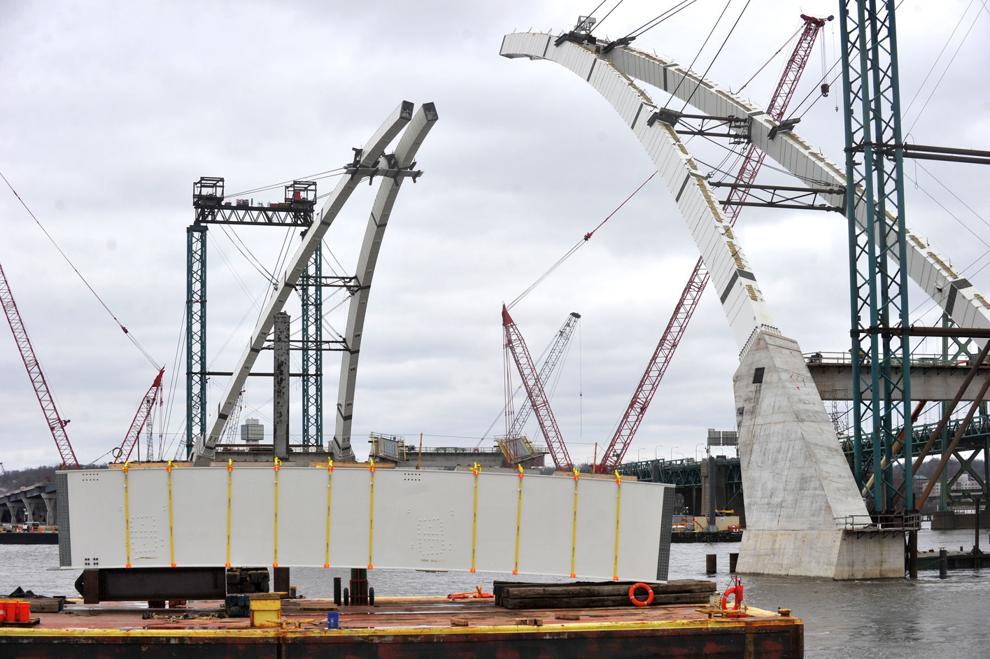 032020-qc-nws-bridgeupdate-242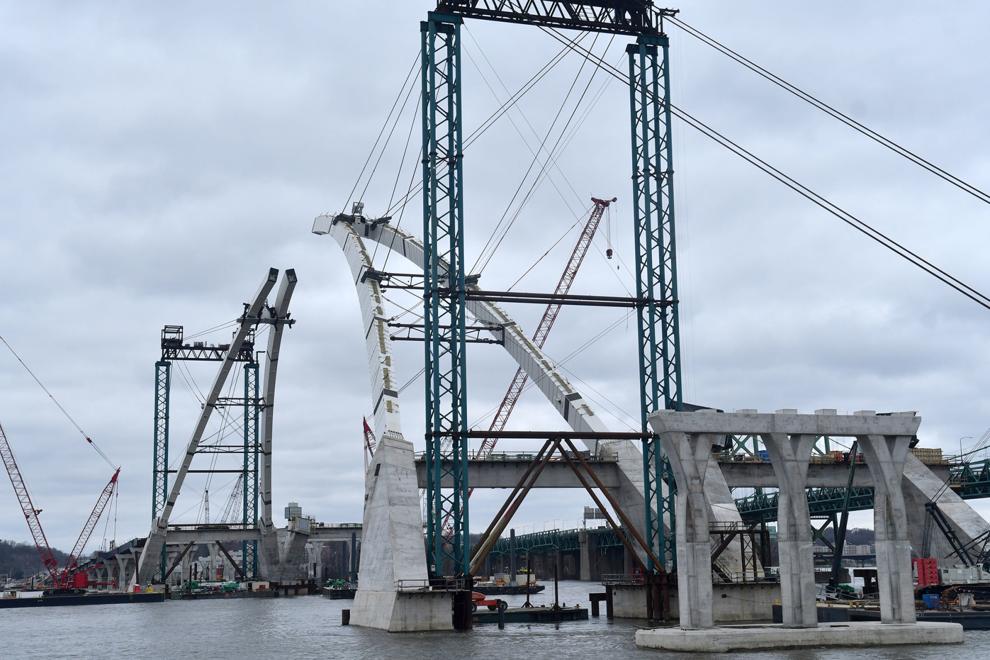 032020-qc-nws-bridgeupdate-208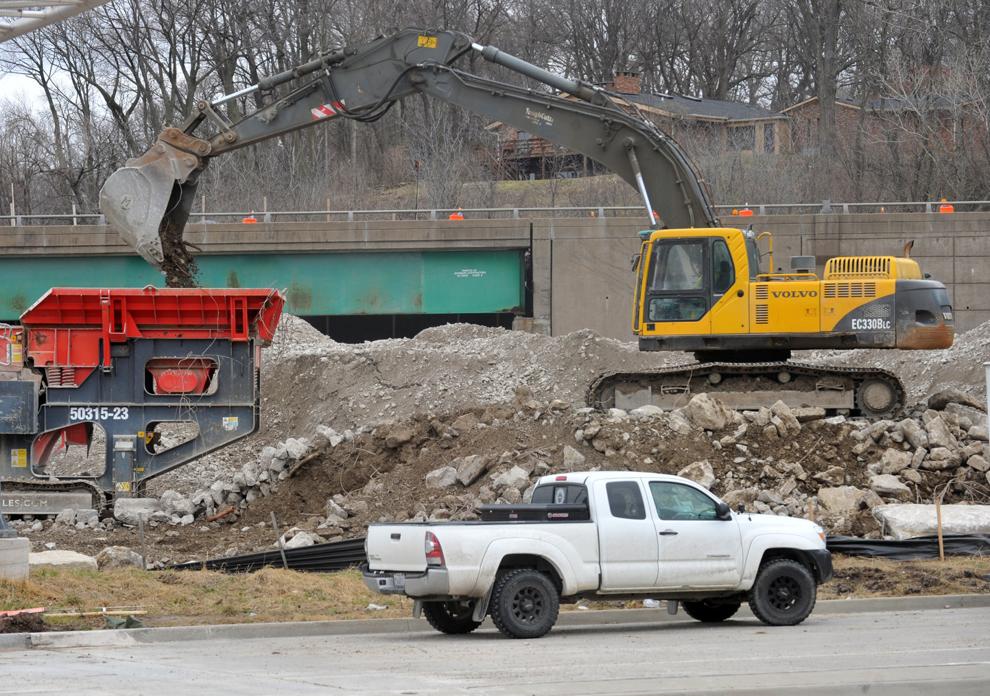 032020-qc-nws-bridgeupdate-172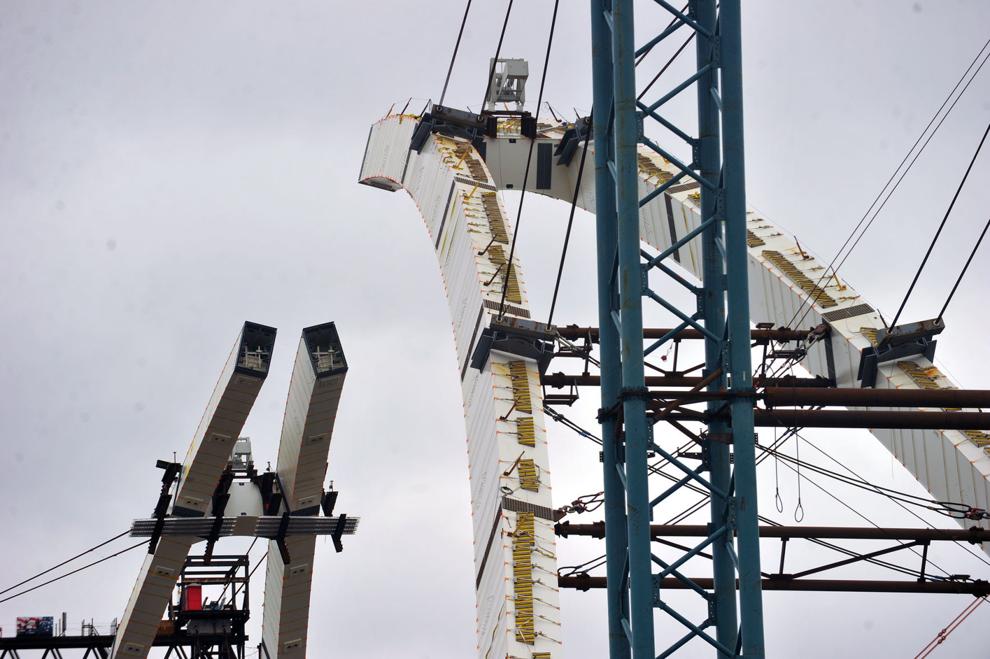 032020-qc-nws-bridgeupdate-191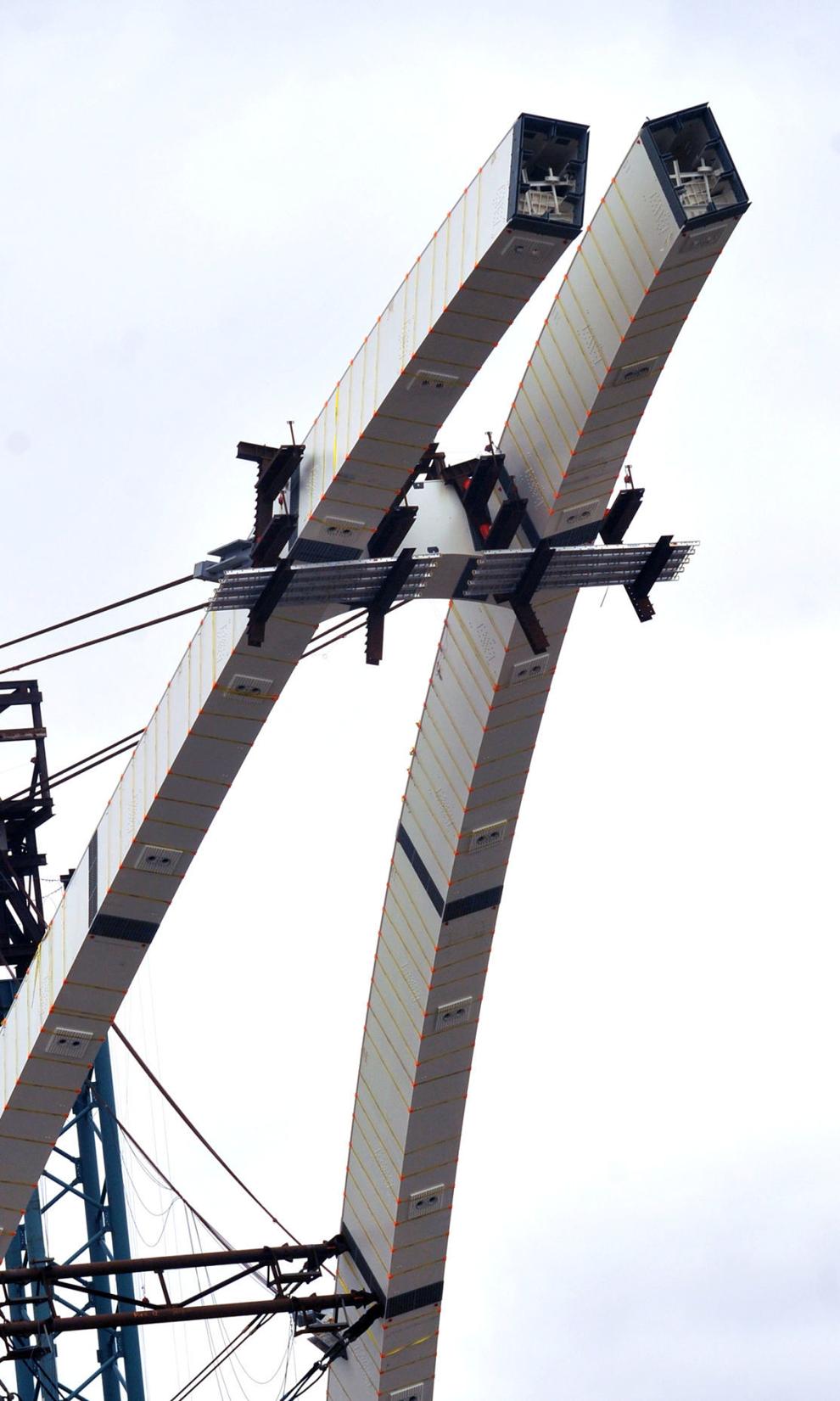 032020-qc-nws-bridgeupdate-130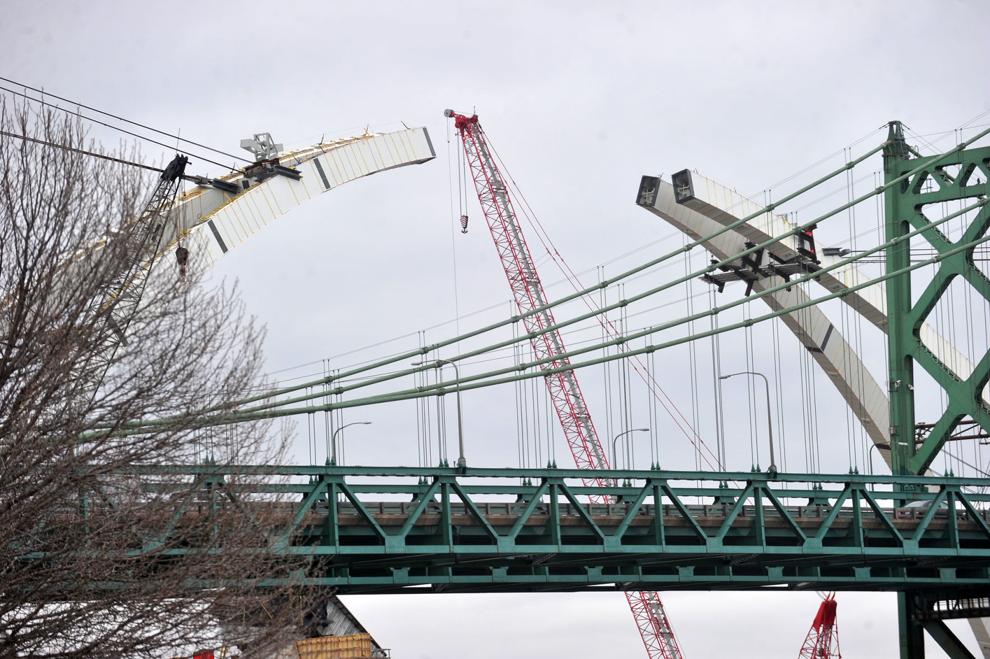 032020-qc-nws-bridgeupdate-226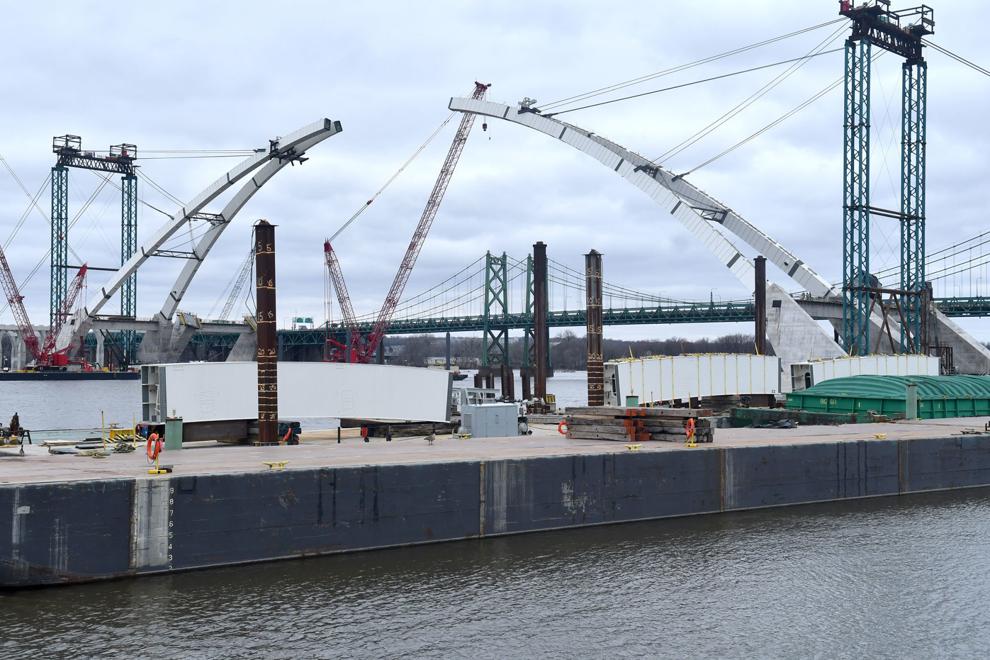 032020-qc-nws-bridgeupdate-271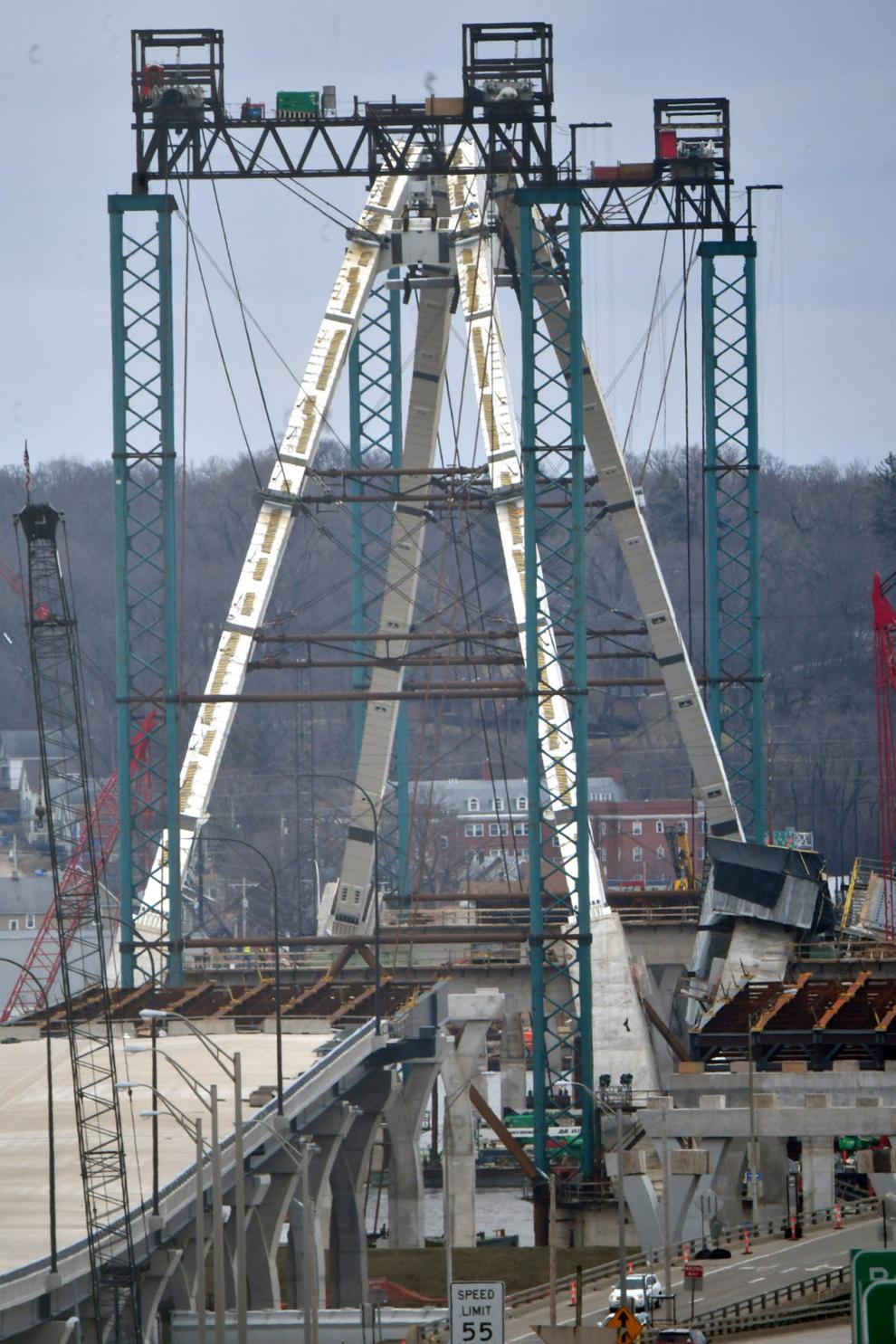 032020-qc-nws-bridgeupdate-160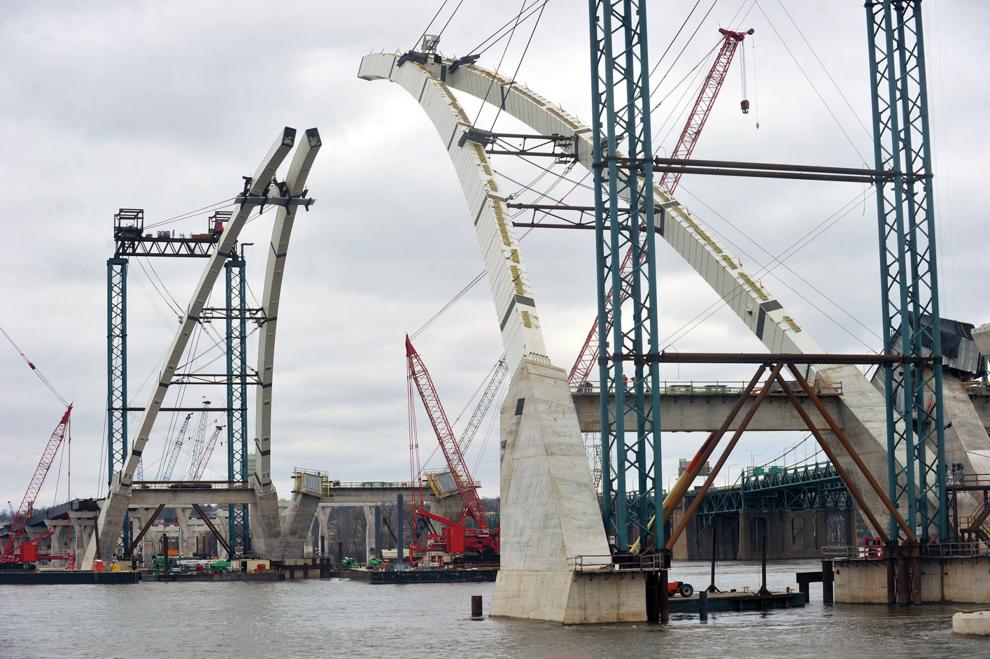 032020-qc-nws-bridgeupdate-194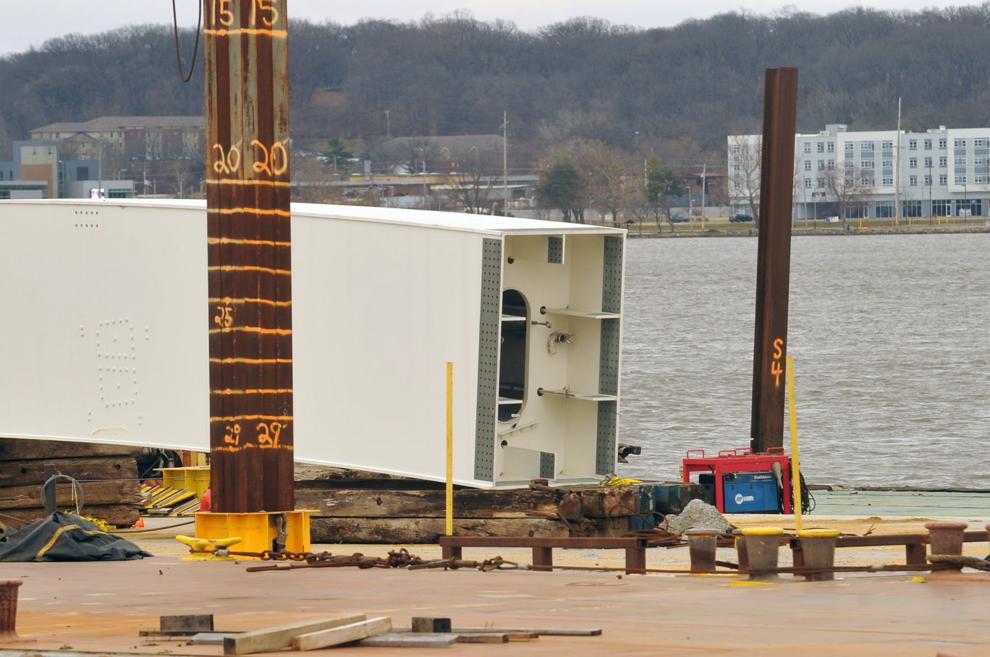 032020-qc-nws-bridgeupdate-238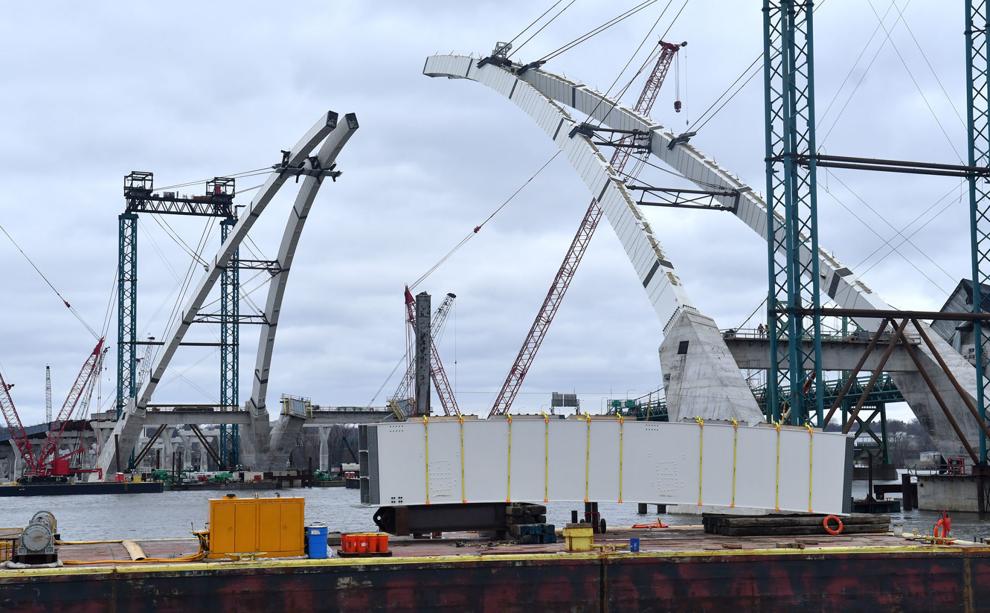 032020-qc-nws-bridgeupdate-247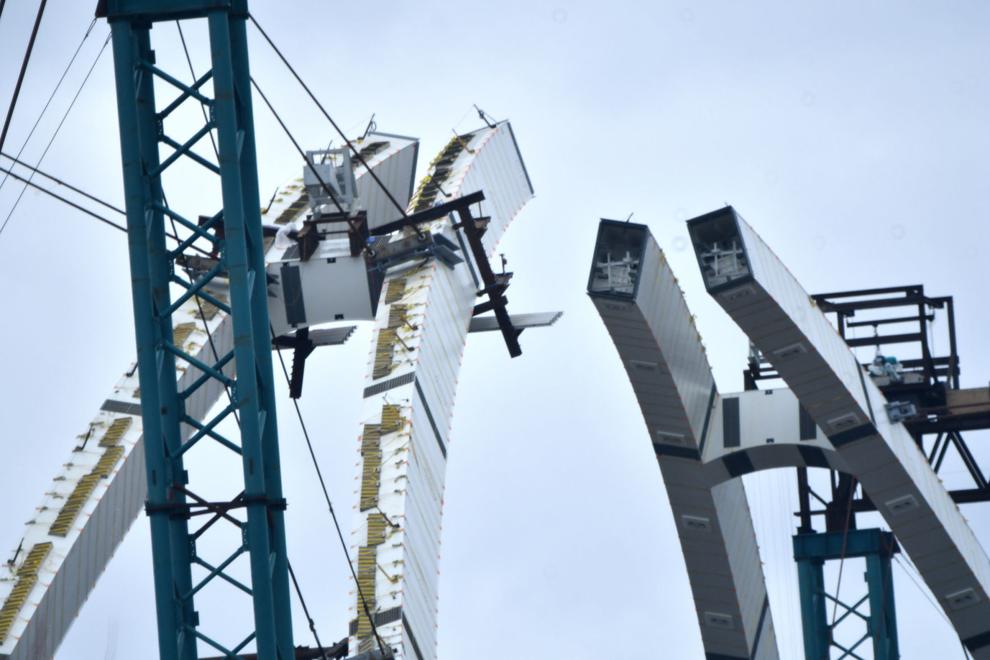 032020-qc-nws-bridgeupdate-181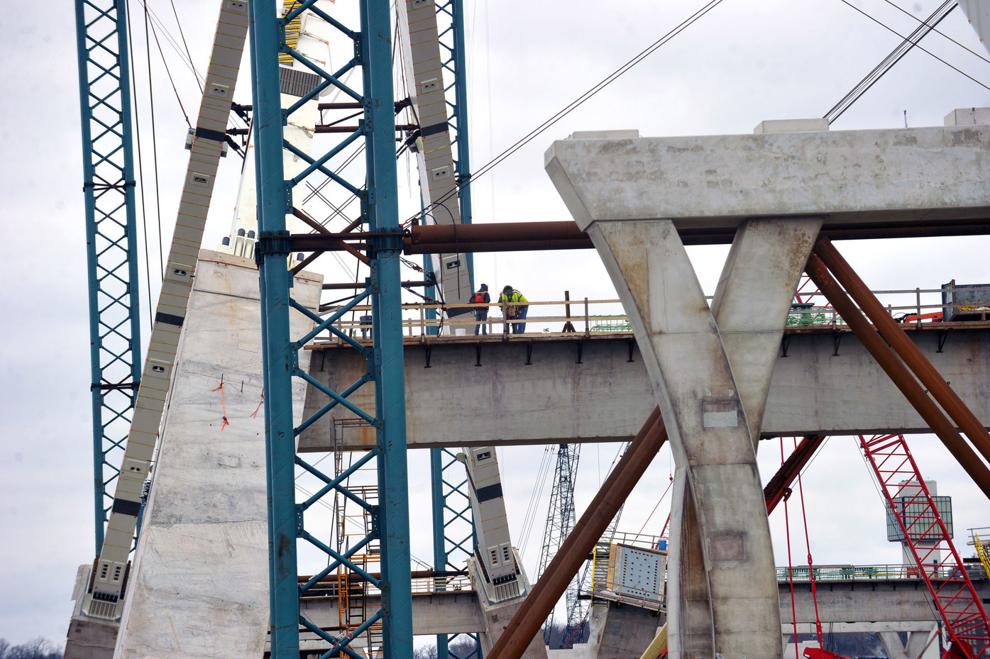 032020-qc-nws-bridgeupdate-252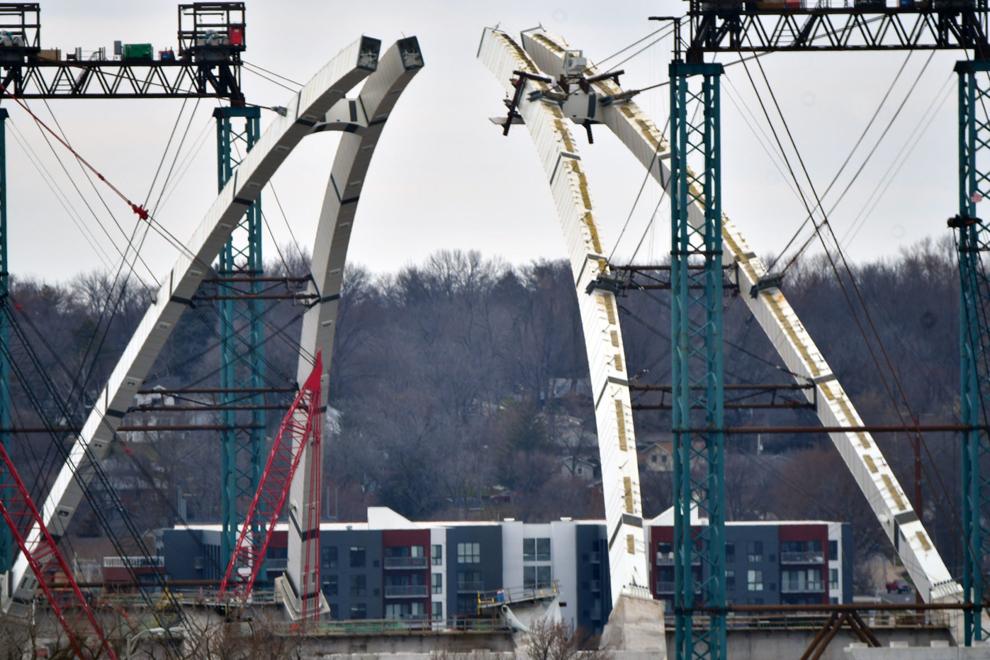 041020-qc-new-74-bridge-ks-005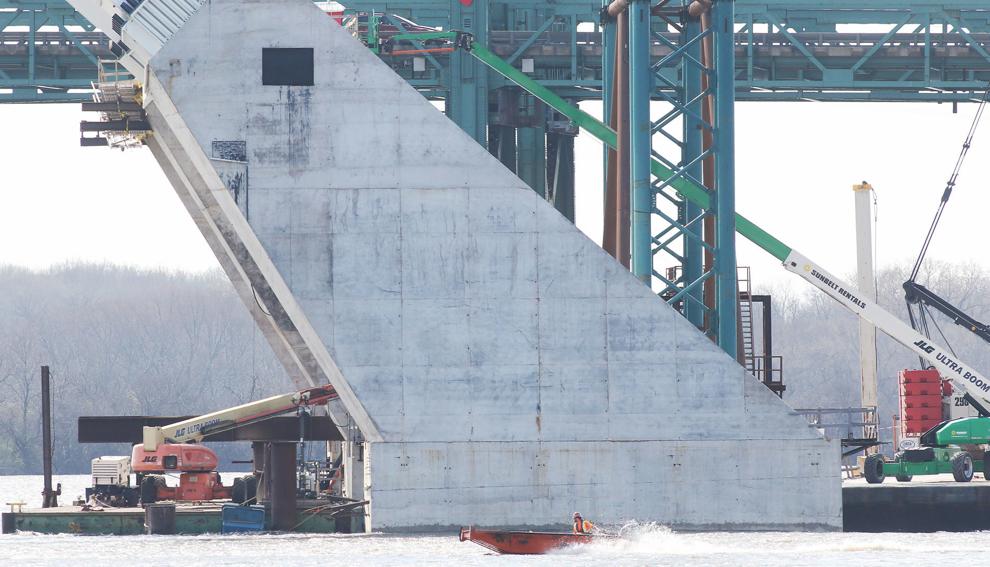 041020-qc-new-74-bridge-ks-002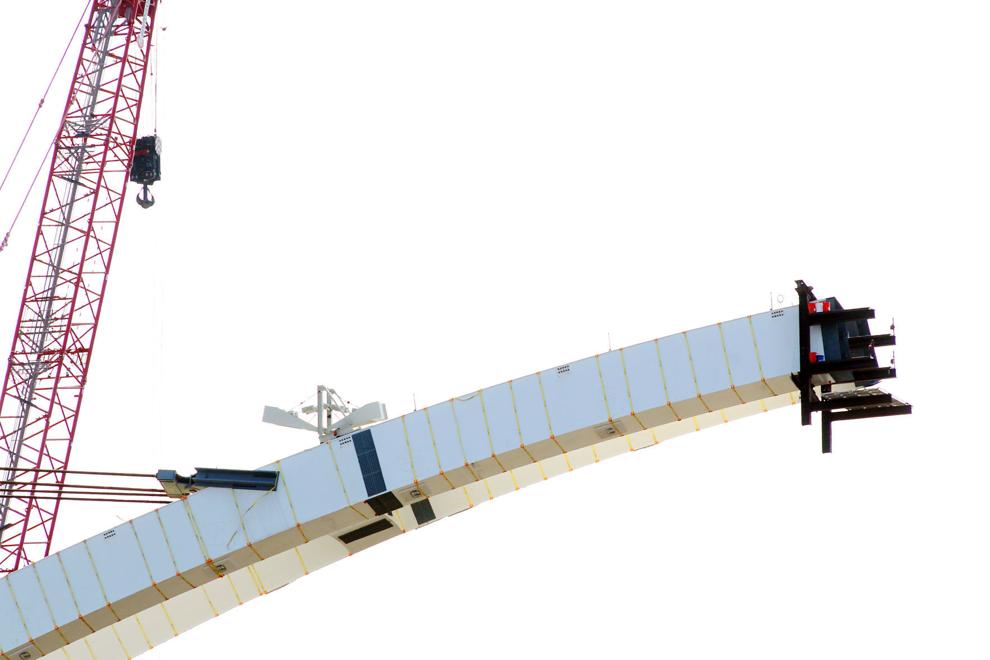 041020-qc-new-74-bridge-ks-001

041020-qc-new-74-bridge-ks-003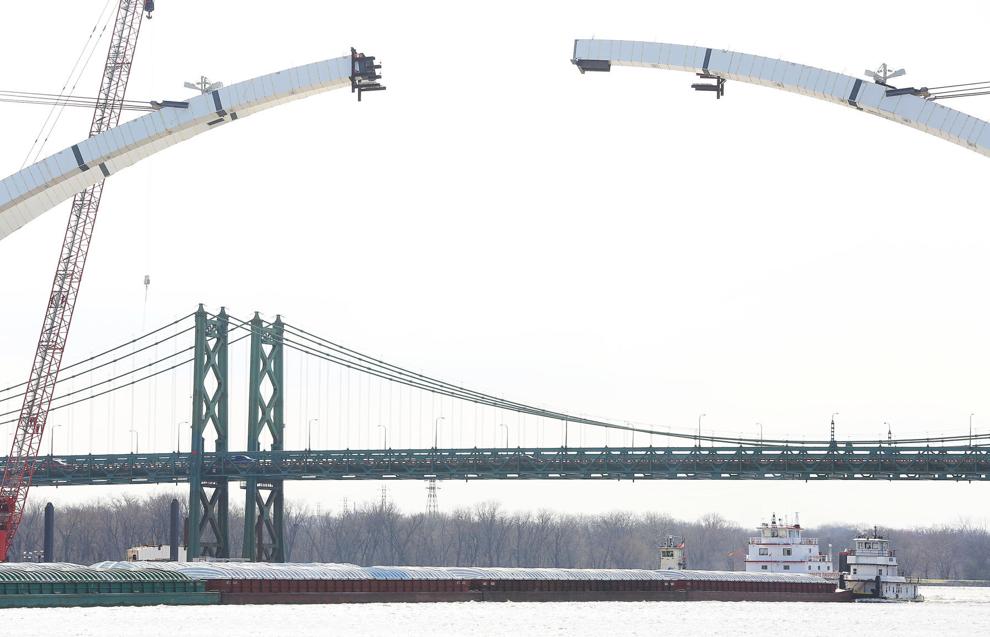 041020-qc-new-74-bridge-ks-004